The Best Accounting Software of 2022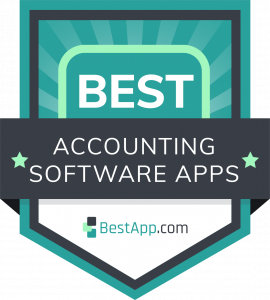 When it comes to accounting software, we love Intuit QuickBooks Online for its flexibility and customizable reports. If Intuit QuickBooks Online isn't the right app for you, we found nine other accounting apps to help with invoicing, account reconciliation, and expense tracking.
Top 10 Accounting Software Apps to Try
How We Chose the Best Accounting Software
We looked for apps that have essential features for helping small businesses keep track of revenue and expenses, including bank syncing, online invoicing, and automatic payment reminders. When you're ready to choose an accounting software app, the next step is learning how to determine which option is the best fit for your business.
Choose the accounting software app that's right for you
To choose the right accounting software app, you'll need to consider your budget and your accounting needs. Some apps have low monthly fees, while others require annual payments. Before you start comparing features, determine how much you're willing to spend. Then, look for apps that have everything you need to keep track of incoming and outgoing funds.
Look for apps with payroll and tax functions
If you need more than just invoicing and expense tracking, look for apps that integrate with payroll software and have features to help you with your tax filings.
Our Accounting Software Reviews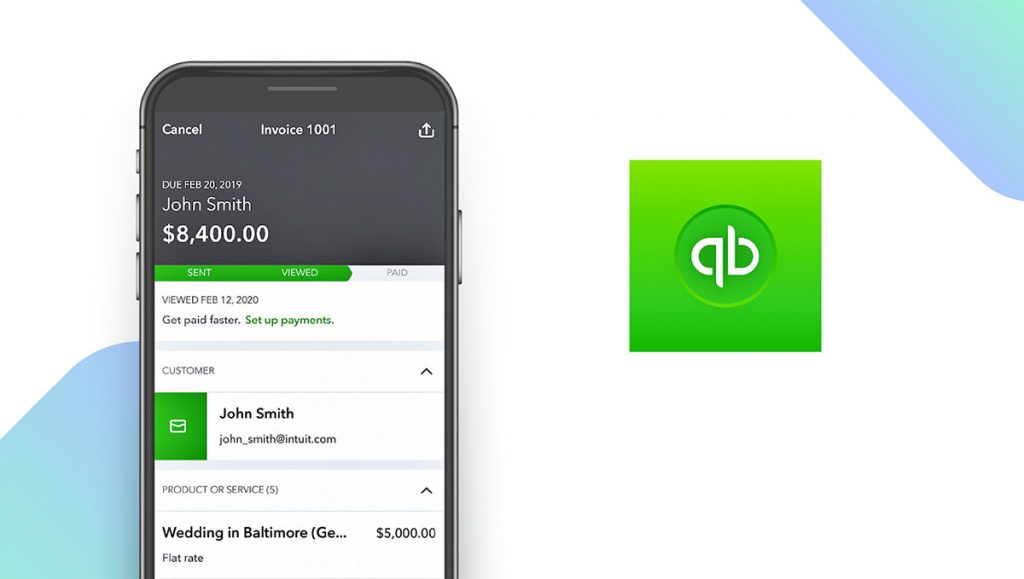 Intuit QuickBooks Online combines accounting, payroll, and tax features all in one app. The software supports batch processing, making it possible to import hundreds of invoices or expense receipts with just a few clicks. Advanced dashboards and reporting capabilities give you insight into how your business is performing, and the app even gives you the option of connecting with a live bookkeeper who has experience in your industry, ensuring that transactions are recorded quickly and accounts are reconciled correctly.
Intuit QuickBooks Online supports multiple users and syncs changes automatically, ensuring everyone is always working with the most up-to-date data. With this app, you can also invite your accountant to access your records, making it easier to prepare quarterly tax filings or get ready for end-of-year financial planning sessions.
Notable features:
Free trial available
In-app purchases: $0.99 to $124.99 per item
Support available: Help articles, FAQs, Online chat, Email, Ask the community
Intuit QuickBooks Online Pros & Cons
What we like
What we don't like
Payroll features included
One of the most expensive options
Imports transactions from bank accounts
Project dashboards available
Zoho Books — Best Business Insights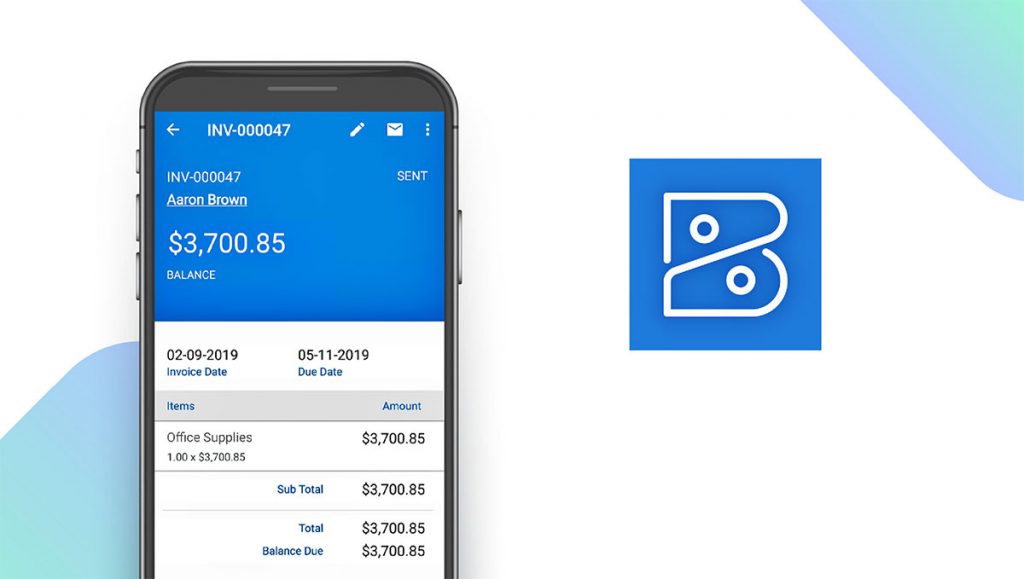 Zoho makes it easier to perform end-to-end accounting functions, from negotiating the financial aspects of a business deal to recording the revenue and making sure employees and contractors get paid on time. The app eliminates the need to calculate your sales tax liability manually, preventing errors and helping your business comply with all relevant tax rules, and has a wide range of features to help you deal with payables, receivables, and inventory.
Zoho connects directly to your bank accounts, eliminating the need to enter transactions manually, and allows you to set up custom rules for different transaction types. The app even incorporates some basic CRM features, such as a contact database and client portal, to enhance collaboration and reduce your data-entry workload.
Notable features:
Free trial available
In-app purchases: $1 – $274.99 per item
Support available: Help center, Email, Toll-free number
Zoho Books Pros & Cons
What we like
What we don't like
Integrates with Stripe
User/contact limits on basic plan
Well-designed user dashboard
Valuable security features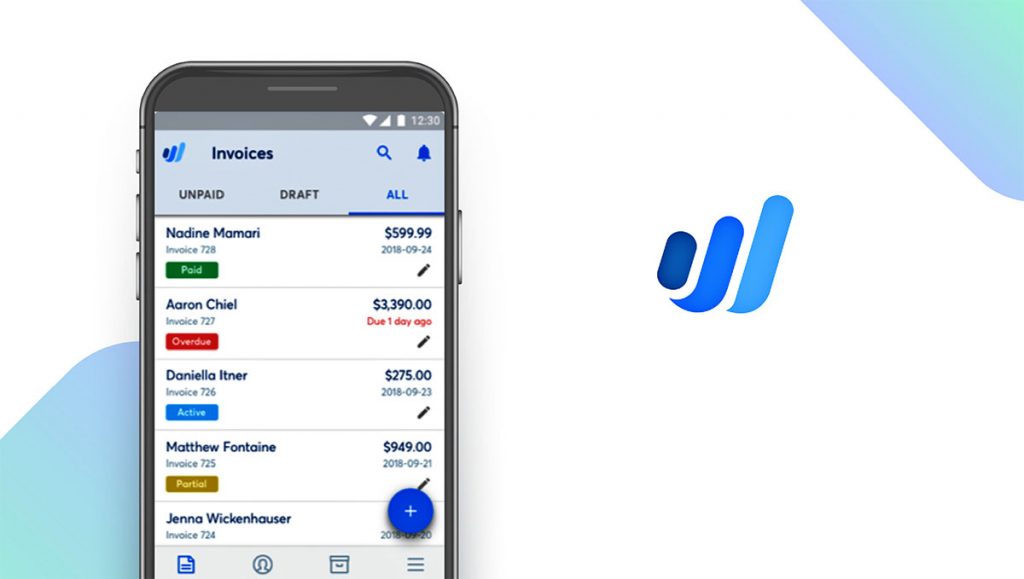 Wave Accounting is completely free, but it has many of the same features as paid accounting software apps. For example, it syncs to your bank account, making it easy to import transactions instead of having to enter each one manually. The user dashboard also gives you immediate access to your most important performance metrics, including monthly cash flow, income, expenses, overdue payables, and past-due receivables, showing you exactly what you need to do to make your business even more successful.
The app uses 256-bit encryption to protect your financial data, has smart dashboard features to make it much easier to file your taxes, and even supports double-entry accounting, eliminating uncertainty and ensuring that you understand exactly what's happening in your business.
Notable features:
Free version available
Support available: Help center, Request form
Wave Accounting Pros & Cons
What we like
What we don't like
Free software
No telephone or chat support
Bulk transaction processing saves time
Works with multiple businesses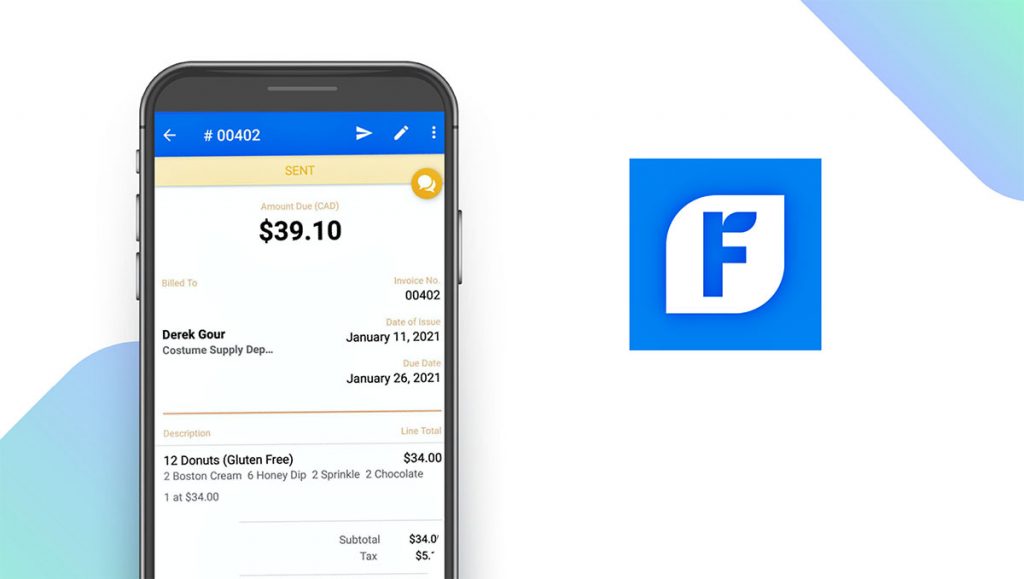 FreshBooks combines invoicing, mileage tracking, time tracking, and more into a mobile app that lets you manage your company's finances on the go. With the built-in invoice generator, it takes just a few seconds to create an invoice with your company's logo and a custom thank-you message for the customer. FreshBooks also allows customers to pay their invoices online, which means you get paid up to 11 days faster than you would if you had to wait for a check or process a payment by phone.
Connecting your bank account to FreshBooks makes it easy to import transactions automatically, preventing data-entry errors and ensuring every transaction is accounted for in your financial statements. You can even take pictures of your receipts and store them in the cloud.
Notab le features:
Free trial available
In-app purchases: $4.50 – $15 per month
Support available: Help center, Email, Toll-free number
FreshBooks Accounting Software Pros & Cons
What we like
What we don't like
Templates to reinforce company branding
Five-client limit on Lite plan
Dropdown menus to speed up invoicing
Integrates with payroll software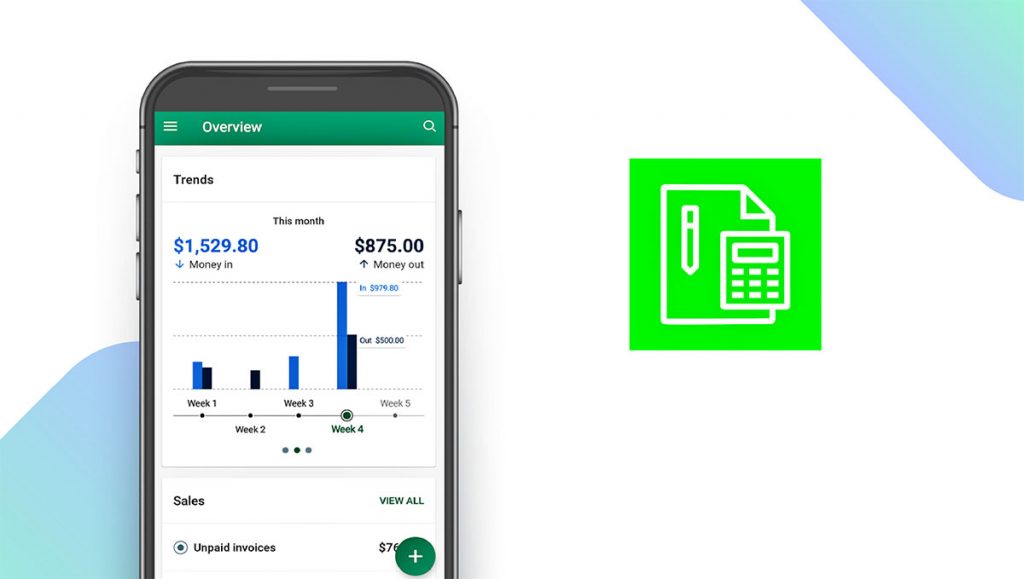 Sage 50cloud Accounting gives you remote access to your financial information, giving you peace of mind as you grow your business. The app comes with advanced inventory management capabilities to ensure you always know how much stock you have on hand and when it's time to place an order. Cash flow and invoicing tools help you track expenses, follow up on late payments, and determine how much money customers owe you.
Sage 50cloud Accounting comes with several tools to make job costing easier, including job phases and cost codes, helping you make your business more profitable. With Sage 50cloud Accounting, you can even offer direct deposit or payroll debit cards.
Notable features:
Free trial available
In-app purchases: $56.08 – $139.58 per month
Support available: Help center, FAQs, Phone
Sage 50cloud Accounting Pros & Cons
What we like
What we don't like
Batch processing of checks
No 24/7 support offered
Easy-to-use interface
Excellent reporting capabilities
Xero — Best for Project Tracking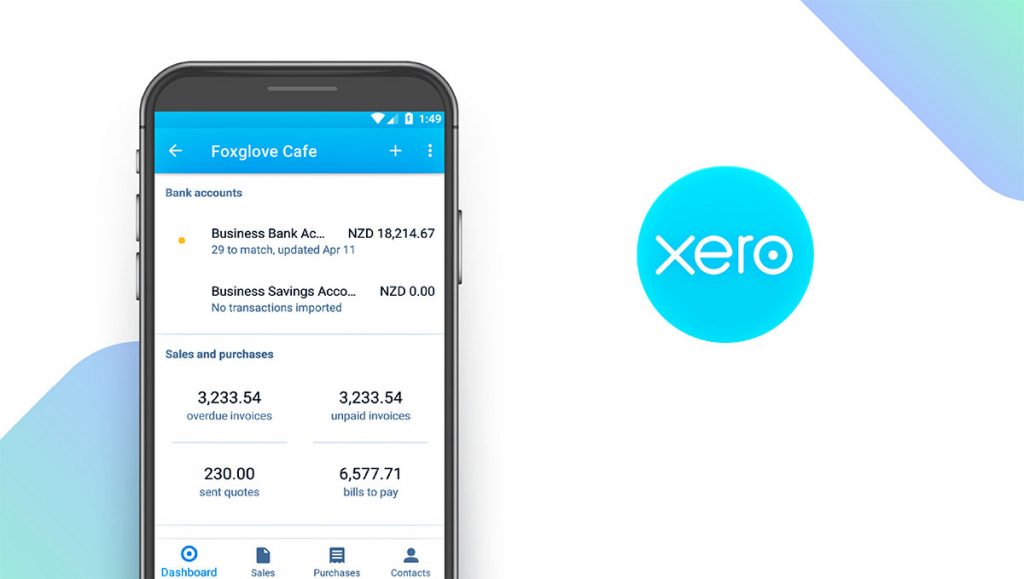 Xero's accounting app gives you the freedom to conduct business from anywhere you have an internet connection. The app connects to your bank account, making it easy to categorize transactions and reconcile your accounts, and it also has built-in tools to help you create, preview, and send invoices within seconds. Xero gives you a better handle on your cash flow by making it easy to view outstanding invoices and see which ones are overdue or about to be overdue.
Converting prospects into paying customers is a breeze; all you need to do is tap a button to transform an estimate into an invoice. Xero also helps you monitor business spending and quickly determine how much you owe vendors.
Notable features:
Free trial available
In-app purchases: $5.50 – $31 per month
Support available: Help center
Xero Pros & Cons
What we like
What we don't like
Simplifies project tracking
Cannot set inventory reorder levels
Integrates with Gusto for payroll processing
Double-entry accounting features
Kashoo — Best for Invoicing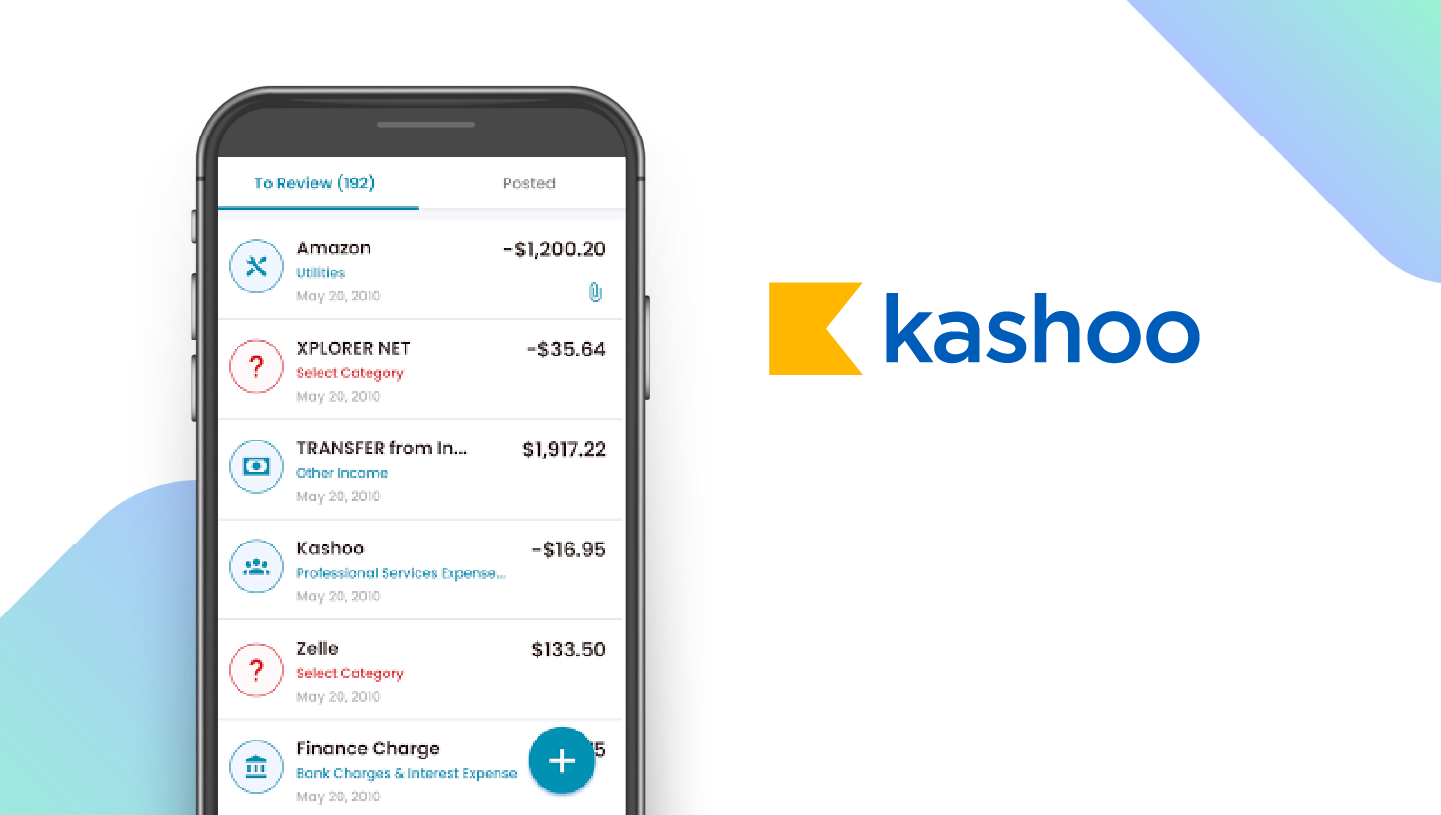 Download: iOS
Kashoo is designed to simplify even the trickiest accounting tasks, giving you more time to spend marketing your business and building relationships with customers. Made for freelancers, independent contractors, and owner-operators, the app eliminates manual imports and data entry, automating many of the accounting activities that take up so much time. To help you save money and avoid a steep learning curve, Kashoo comes with only the most essential features for small businesses.
One of Kashoo's key features is the Smart Inbox, which recognizes common vendors and keeps track of their transactions, ensuring that transactions are categorized correctly. Kashoo even helps you maximize your tax deductions by helping you sort each transaction into an IRS-recognized category.
Notable features:
Free trial available
$19.95 per month or $199 per year
Support available: Help center, Email, Toll-free number
Kashoo Pros & Cons
What we like
What we don't like
Accommodates multiple companies
Free trial shorter than many other options
Supports multiple users
Easy to learn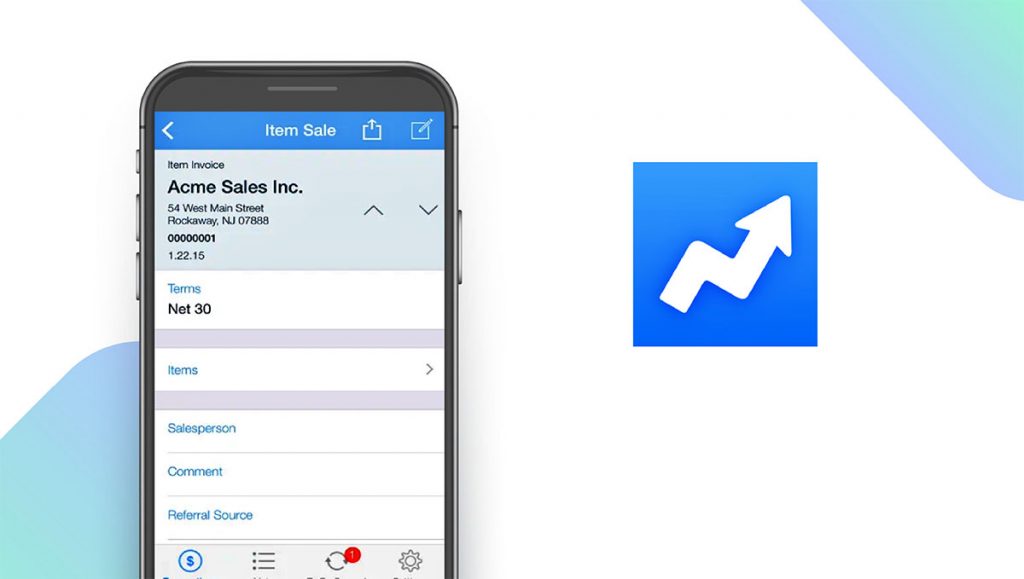 Download: iOS
AccountEdge Pro has multiple command centers to give you better control over every aspect of accounting, from sales and billing to inventory management. With the ability to set up recurring transactions, it's much easier to track business expenses, whether you pay them daily, weekly, monthly, or even annually. The software is also capable of assigning each line item to a different department, making your accounting reports as accurate as possible.
Double-entry journal entries make it easy for your accountant to track business assets, record liabilities, and monitor your company's profitability. AccountEdge Pro also has a variety of tools to make tax time less stressful, such as sales tax reports and tax exception reports.
Notable features:
Free trial available
$149 – $399 one-time fee
Support available: Knowledge base, Support form, Phone support
AccountEdge Pro Pros & Cons
What we like
What we don't like
Easy to navigate
No Android app
Many customization options
Regular upgrades to improve features
OneUp — Best for Inventory Management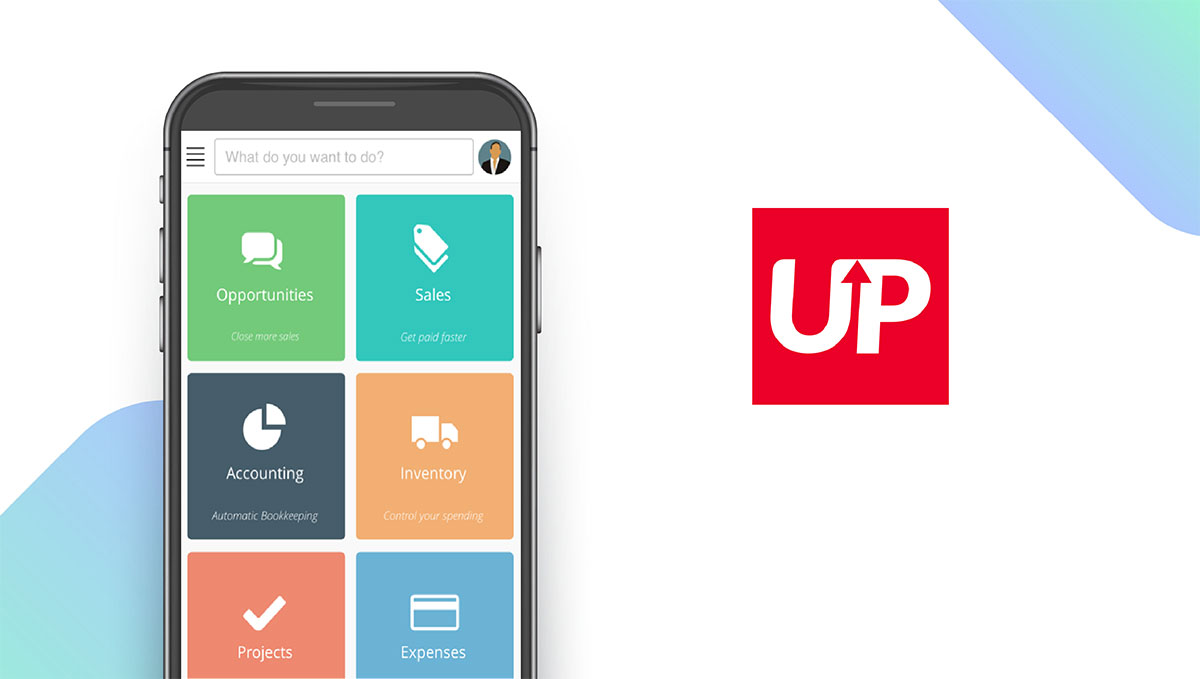 OneUp automates 95% of a company's accounting activities, taking some of the stress out of running a business. With seamless invoicing, creating and sending an invoice requires just a few clicks, helping small businesses get paid faster than ever. OneUp also includes a simple CRM system and tools for inventory management, making it ideal for product-based businesses as well as service providers who rely on high levels of engagement to keep their businesses running.
Every plan includes the same features, from the $9-per-month Self plan to the $169-per-month Unlimited plan. One-on-one support is also available for the Pro, Plus, Team, and Unlimited Plans, giving users access to helpful advice on using this app to the fullest.
Notable features:
Free trial
$9 – $169 per month
Support available: Help center, request form
OneUp Pro Pros & Cons
What we like
What we don't like
Inexpensive plans available for small firms
No support for $9/month Self plan
Automatic adjustment of inventory levels
Matches bank entries to expense categories
ZipBooks — Best for Tracking Expenses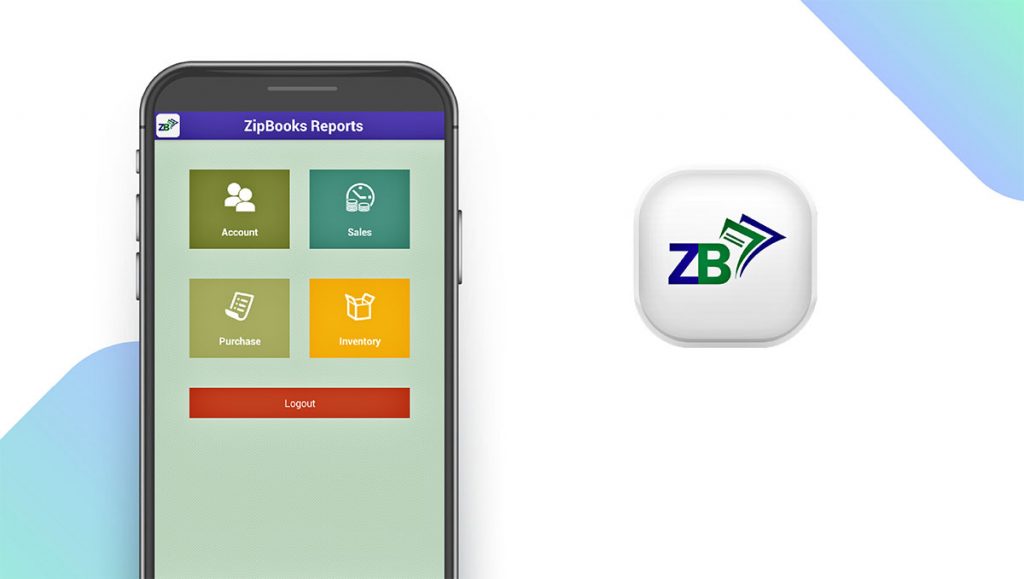 Download: Android
ZipBooks offers accounting, invoicing, and billing features to help you track your time, manage your expenses, and get paid as quickly as possible. The app uses information from your banking transactions and other financial activities to prepare a wide range of reports, such as an income statement that breaks expenses down by category, making it easier to spot concerning spending trends.
ZipBooks uses data-driven insights to help you make decisions and determine if you need to change the way you operate. Using data from your financial statements and transactions, the app produces scores for invoice quality, overall business health, and other metrics and then provides tips for improving your score in each category. ZipBooks integrates your billing with your bookkeeping, eliminating the need to enter transactions manually and ensuring that you have a complete picture of your company's financial performance.
Notable features:
Free trial
$5 – $15 per month
Support available: Help center
ZipBooks Pro Pros & Cons
What we like
What we don't like
Excellent reporting features
Must use a separate inventory program
Fill-in-the-blank invoices
Simple to use
Accounting Software Apps: Features Summary Table
Accounting Software Apps Comparison Table
App
In-App Purchases
Features
Intuit QuickBooks Online — Top Pick
$0.99 – $124.99 per item

✓

Bank Sync


✓

Online Invoicing


✓

Multiple Devices


✓

Auto Payment Reminders
Zoho Books — Best Business Insights
$1 – $274.99 per item

✓

Bank Sync


✓

Online Invoicing


✓

Multiple Devices


✓

Auto Payment Reminders
Wave Accounting — Best Free Version
Free

✓

Bank Sync


✓

Online Invoicing


✓

Multiple Devices


✓

Auto Payment Reminders
FreshBooks Accounting — Lowest Monthly Subscription Fee
$4.50 – $15 per month

✓

Bank Sync


✓

Online Invoicing


✓

Multiple Devices


✓

Auto Payment Reminders
Sage 50cloud Accounting — Best for Small Businesses
$56.08 – $139.58 per month

✓

Bank Sync


✓

Online Invoicing


✓

Multiple Devices


✓

Auto Payment Reminders
Xero — Best for Project Tracking
$5.50 – $31 per month

✓

Bank Sync


✓

Online Invoicing


✓

Multiple Devices


✓

Auto Payment Reminders
Kashoo — Best for Invoicing
$19.95 per month or $199 per year

✓

Bank Sync


✓

Online Invoicing


✓

Multiple Devices


✓

Auto Payment Reminders
AccountEdge Pro — Best for Scalability
$149 – $349 one-time fee

✓

Bank Sync


✓

Online Invoicing


✓

Multiple Devices


✓

Auto Payment Reminders
OneUp — Best for Inventory Management
$9 – $169 per month

✓

Bank Sync


✓

Online Invoicing


X

Multiple Devices


✓

Auto Payment Reminders
ZipBooks — Best for Tracking Expenses
$5 – $15 per month

✓

Bank Sync


✓

Online Invoicing


✓

Multiple Devices


✓

Auto Payment Reminders