The Best Remote Access Apps of 2022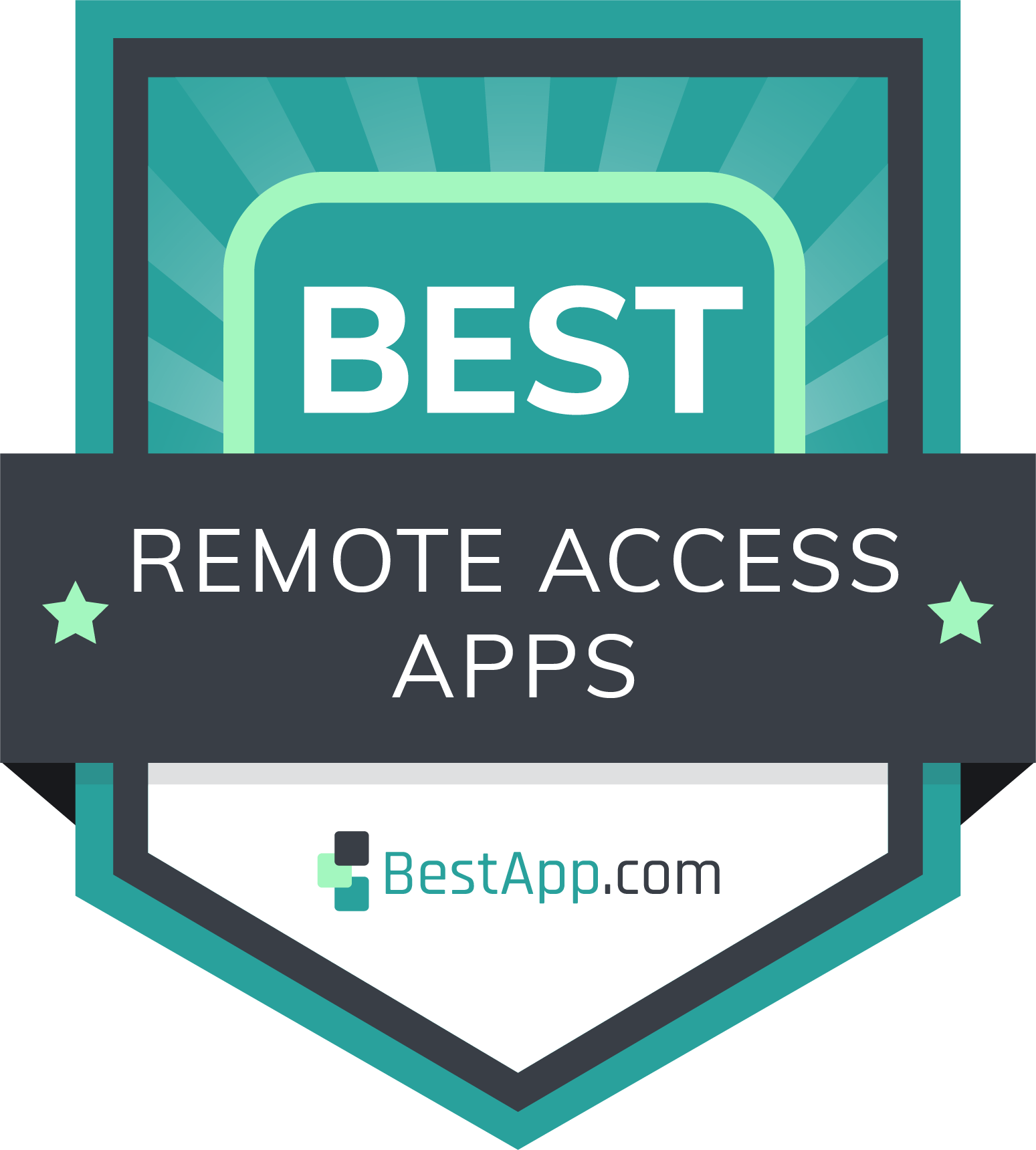 LogMeIn Pro is our pick for the best overall remote access app, thanks to its ability to make accessing, controlling, and managing your home and work devices from anywhere easy to execute. It even includes a built-in antivirus to keep your devices protected. But if LogMeIn doesn't suit your needs, we found several other remote access apps worth checking out. Here are the 10 best remote access apps available on iOS and Android.
Top 10 Remote Access Apps to Try
How We Chose the Best Remote Access Apps
To create our list, we selected remote access apps that offer important features like screen sharing, remote device controls, session recording, diagnostic tools, and encryption to protect your data. These features make it easy for users to access their devices, operate them remotely, and work with technicians to diagnose problems.
Choose the remote access app that's right for you
While many of the apps on our list do require a subscription to use, most of them offer free trials to help users get acquainted with their features. We recommend testing out several of these apps and reading user reviews to find the one that best meets your needs before committing to a long-term subscription.
Get professional support
One of the best features offered by remote access apps like the ones on our list is the ability to request professional support from a certified technician if you or a customer is having technical difficulties. Instead of troubleshooting the problem yourself, use these apps to connect with a professional quickly. They will help you resolve the problem as soon as possible.
Our Remote Access App Reviews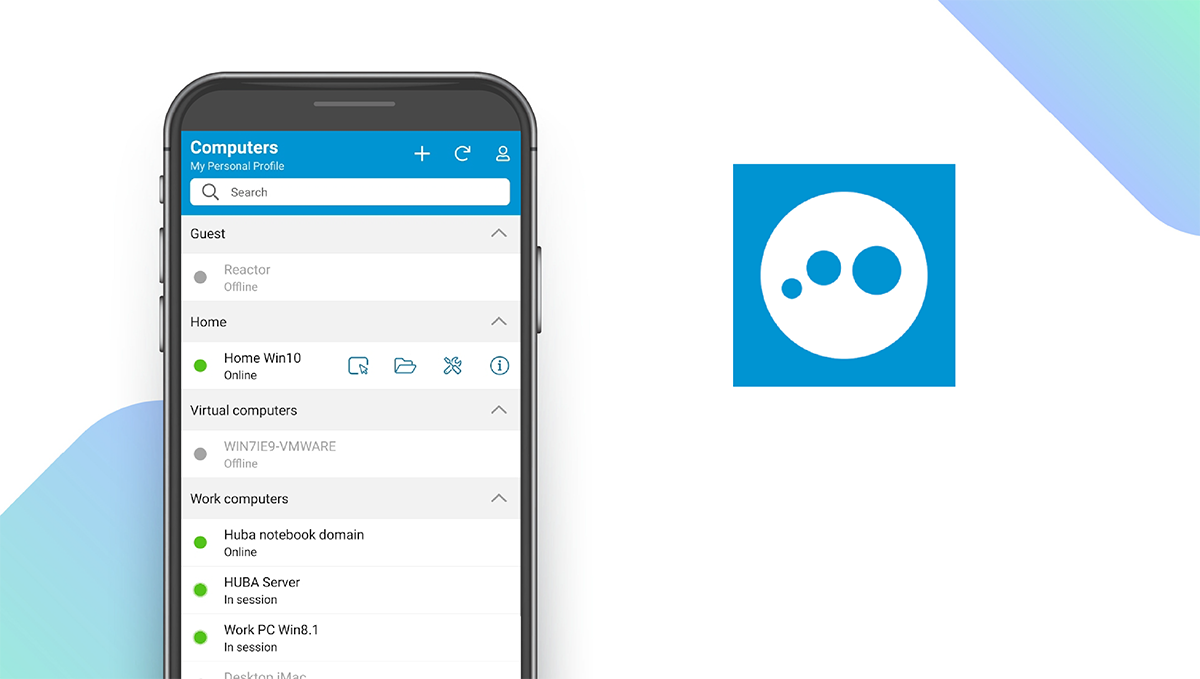 LogMeIn Pro is the best remote access app available due to its wide range of features and powerful capabilities. After setting up the app, you can easily access your home and work computers from your phone, edit computer files, remotely run applications, and more. Developers will appreciate the app's support for multi-monitor setups. Unlike most similar apps, LogMeIn Pro comes with a built-in antivirus system powered by Bitdefender to protect against malware and viruses. Subscriptions, starting at $30 per month for individuals, also come with useful features like file transferring, remote printing, and 1TB of file storage. There is no free plan available, but you can get started with a 14-day trial before committing to a subscription.
Notable features:
Free version not available
Subscription plans: Individuals: $30/month; Power Users: $70/month; Small Businesses: $129/month
Support available: Email, Chat, FAQs, Product Guides, Downloads & Documentation
LogMeIn Pro Pros & Cons
What we like
What we don't like
Access and control home and work computers
No free plan
Includes Bitdefender antivirus
Includes 1TB of file storage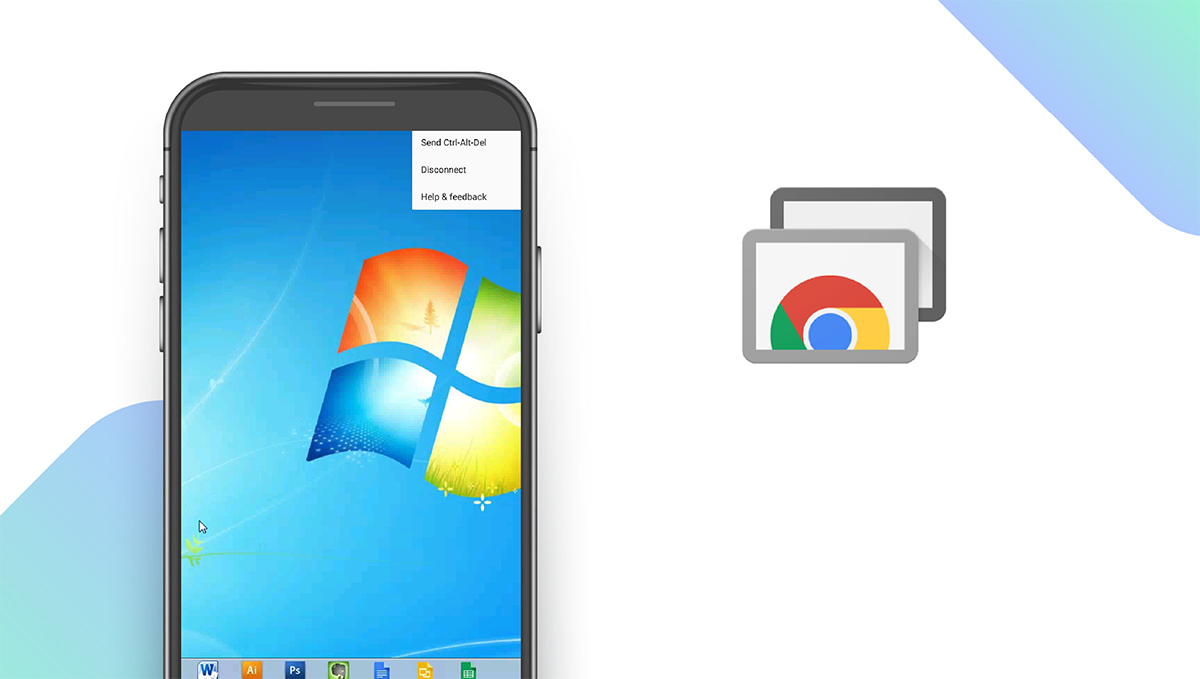 Chrome Remote Desktop is a great remote access app for Chrome users and is the only app on our list that is completely free to use. After downloading the app, you can go to the Chrome Remote Desktop website to quickly set up your device and start controlling it through the app. Chrome Remote Desktop also supports screen sharing for real-time collaboration and remote support services. While it lacks some of the more advanced features offered by paid apps, like diagnostic tools and enterprise-level solutions, Chrome Remote Desktop is a great free option for non-commercial users.
Notable features:
Free version available
Subscription plans: None
Support available: Email, Help Center, Community Help
Chrome Remote Desktop Pros & Cons
What we like
What we don't like
Completely free to use
No diagnostic tools
Remote access for desktops
Supports screen sharing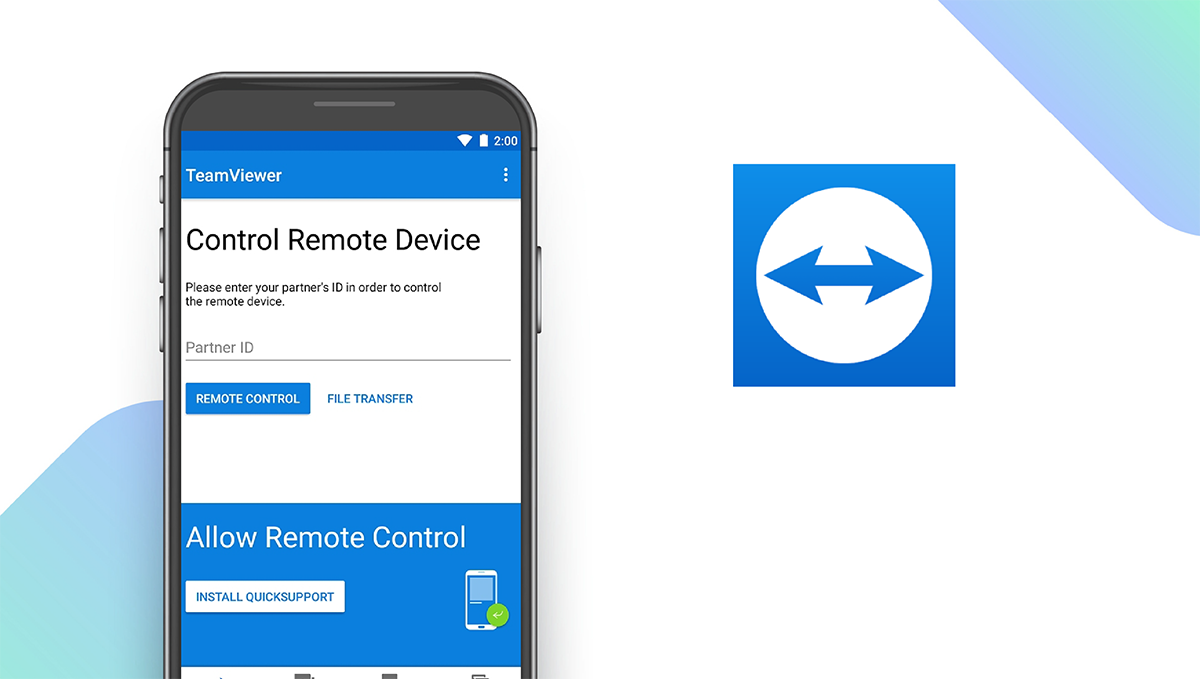 TeamViewer is a great remote access solution for businesses and individuals. The app is completely free for private, non-commercial use. It offers a wide range of features, including remote desktop access, full keyboard functionality, multi-monitor support, and real-time sound and video transmission, making it ideal for technical support. TeamViewer stands out from the other options on our list thanks to its long list of integrations, including popular productivity tools like Zoho, Salesforce, Microsoft Azure, and Zendesk. Commercial subscription plans start at $50.90 per month for a single user and allow for up to 10 remote meeting participants depending on your plan. You can add 200 to 500 managed devices.
Notable features:
Free version available
Subscription plans: Single User: $50.90/month; Multi-User: $102.90/month; For Teams: $206.90/month
Support available: Email, Phone, Ticket, Knowledge Hub, Community, Documents & Manuals
TeamViewer Pros & Cons
What we like
What we don't like
Free for private use
No diagnostic tools
Large integration library
Multi-monitor support
Zoho Assist — Best for Professional Support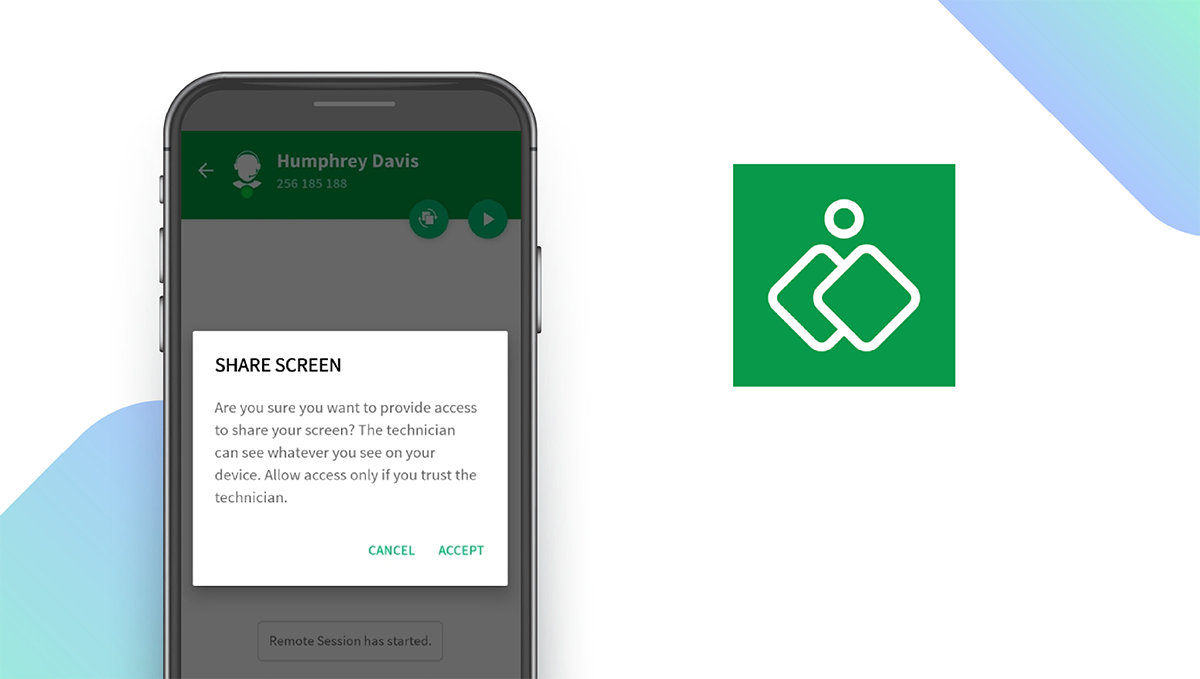 Zoho Assist for customers puts you in touch with professional technical support service providers whenever you need assistance. While several of the apps on our list offer this service to businesses, Zoho Assist is one of the only ones to provide this support to customers. Simply open the app, request a technician for a remote support session, enter the session key, then share your screen with the technician to work through the problem. You can pause or resume the session at any time, chat directly with the technician, and share files at any time during the support session. Plans start at just $10 a month and include everything in the free version plus file sharing, screen capture, Zendesk integration, and more.
Notable features:
Free version available
Subscription plans: Standard: $10/month; Professional: $15/month; Enterprise: $24/month
Support available: Email, Help Center, FAQs, Forum, Training
Zoho Assist Pros & Cons
What we like
What we don't like
On-demand technical support
Limited selection of integrations
Supports screen sharing
File sharing
RemotePC — Most Versatile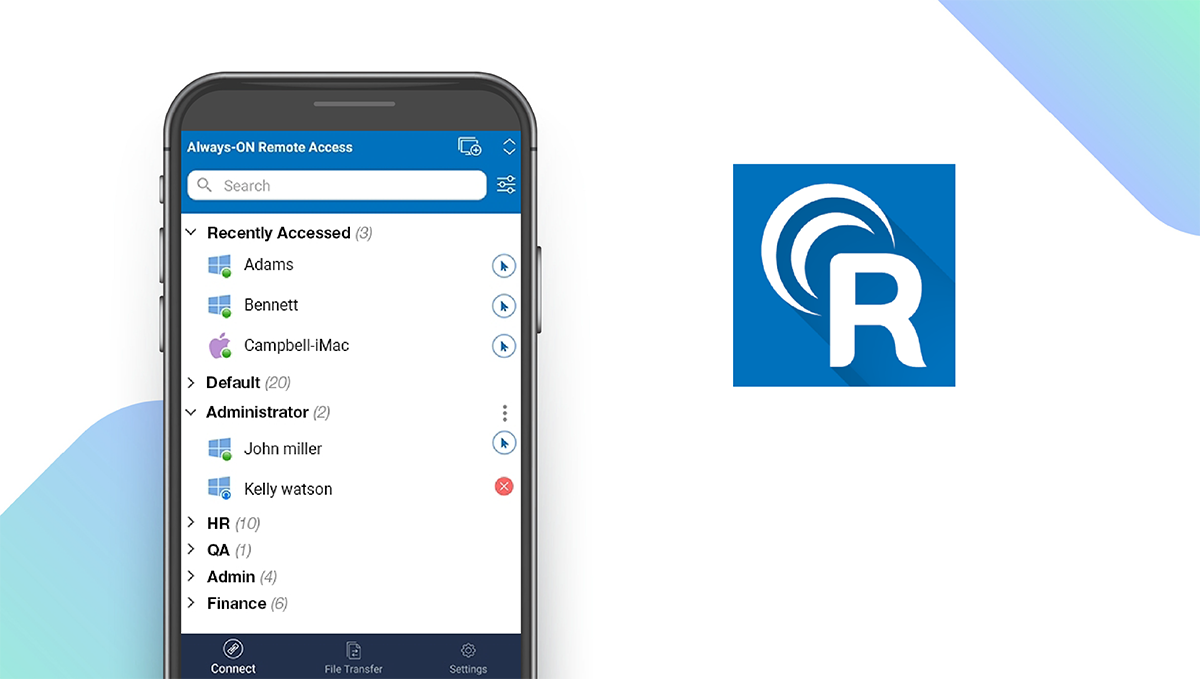 RemotePC is a versatile and powerful remote access app for personal and professional use. RemotePC offers unmatched flexibility by allowing users to remotely access devices from PC, Mac Linux, iOS, or Android. For small businesses, you can add more computers to your plan as you grow so that the app scales with your business. RemotePC offers many other useful features, including always-on remote access, remote printing, 60 FPS speed, remote reboot, and a chat system. For even more flexibility, users can remotely access their devices through RemotePC's website, making it easy to control your devices from an app that doesn't have the RemotePC software installed.
Notable features:
Free version not available
Subscription plans: Consumer: $29.62/year; SOHO: $52.12/year; Team: $187.12/year; Enterprise: $374.62/year; HelpDesk: $49.95/year
Support available: Email, Chat, Phone, Help Desk, FAQs, Video Tutorials
RemotePC Pros & Cons
What we like
What we don't like
No software installation required
No free plan
60 FPS performance
No diagnostic tools
Supports most devices
Splashtop — Best for Personal Use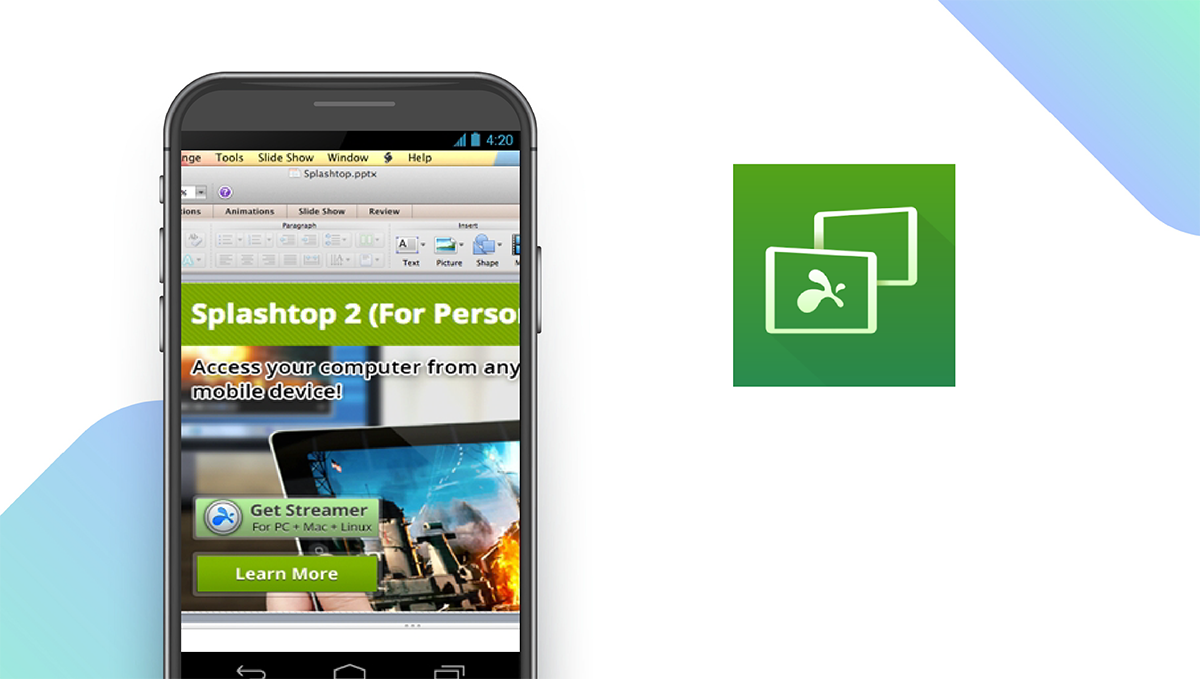 Splashtop is a helpful app that allows users to access any computers on their local networks remotely. You can use Splashtop to view and edit files, browse the web, access your media library, play games, and more. Splashtop Personal subscriptions start at just $4.99 per month and grant access to key features like file sharing and encryption. Unlike other apps on our list, Splashtop also offers solutions for educators. Plans for educators include the ability to mirror students' screens to your computer to monitor their activity and the option to share your screen with up to 40 students for demonstration purposes.
Notable features:
Free version not available
Subscription plans: Business Access Solo: $5/month; Business Access Pro: $8.25/month; Enterprise: Custom quote
Support available: Email, Chat, Phone, Ticket, Technical Support & FAQs
Splashtop Pros & Cons
What we like
What we don't like
Remotely access all local computers
No free plan
Offers solutions for educators
No technical support services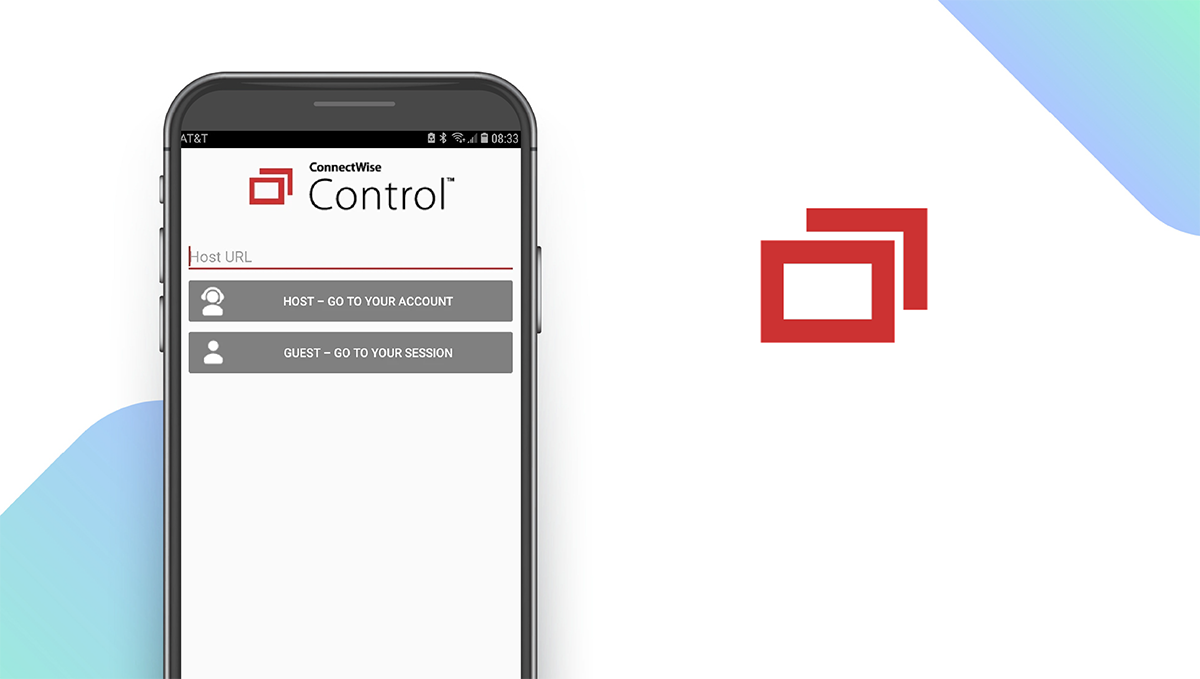 ConnectWise Control features all the tools you need to access and remotely control devices. The app is designed with remote technical support and makes it easy to host and join remote support sessions. After connecting to a device, you can send commands, chat with others in the session, write notes, and transfer files. ConnectWise also features unique troubleshooting tools for technicians, including remote desktop software to check for unlicensed and unwanted software and perform software audits. ConnectWise subscriptions start at $24 per month and include all of the app's key features, including remote meetings, file transfers, and remote printing.
Notable features:
Free version not available
Subscription plans: One: $24/month; Standard: $39/month; Premium: $49/month
Support available: Email, Phone, Chat, FAQs, Forum, Documentation
ConnectWise Control Pros & Cons
What we like
What we don't like
Designed for providing technical support
No free plan
Scans for unwanted software
Supports screen sharing
GoToMyPC — Best for Designers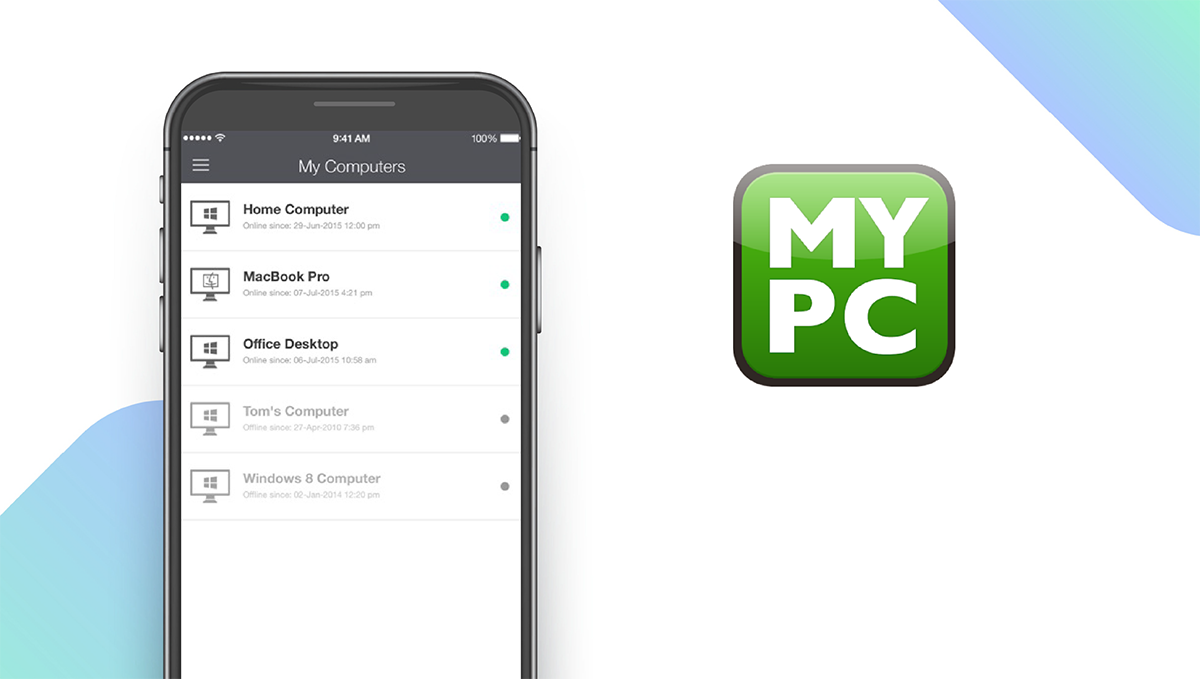 GoToMyPC is an excellent tool for designers that find themselves occasionally needing to work remotely. The app offers several unique features designed to make detail-oriented work easier, including precision mouse control, 300% zoom, Bluetooth keyboard support, and autocorrect. You can also hear sound from the computer you are accessing, manage your files, and access multiple monitors at once. GoToMyPC offers 24/7 customer support if you ever run into any issues while using the app, and it uses 128-bit AES encryption to secure your connection. GoToMyPC subscribers also get access to LogMeIn's antivirus to protect their devices from harmful viruses and malware.
Notable features:
Free version not available
Subscription plans: Personal: $35/month; Pro: $33/month; Corporate: $28/month
Support available: Email, Chat, Help Topics/FAQs
GoToMyPC Pros & Cons
What we like
What we don't like
Precision controls and 300% zoom
No session recording
Includes LogMeIn Antivirus
No free plan
24/7 customer support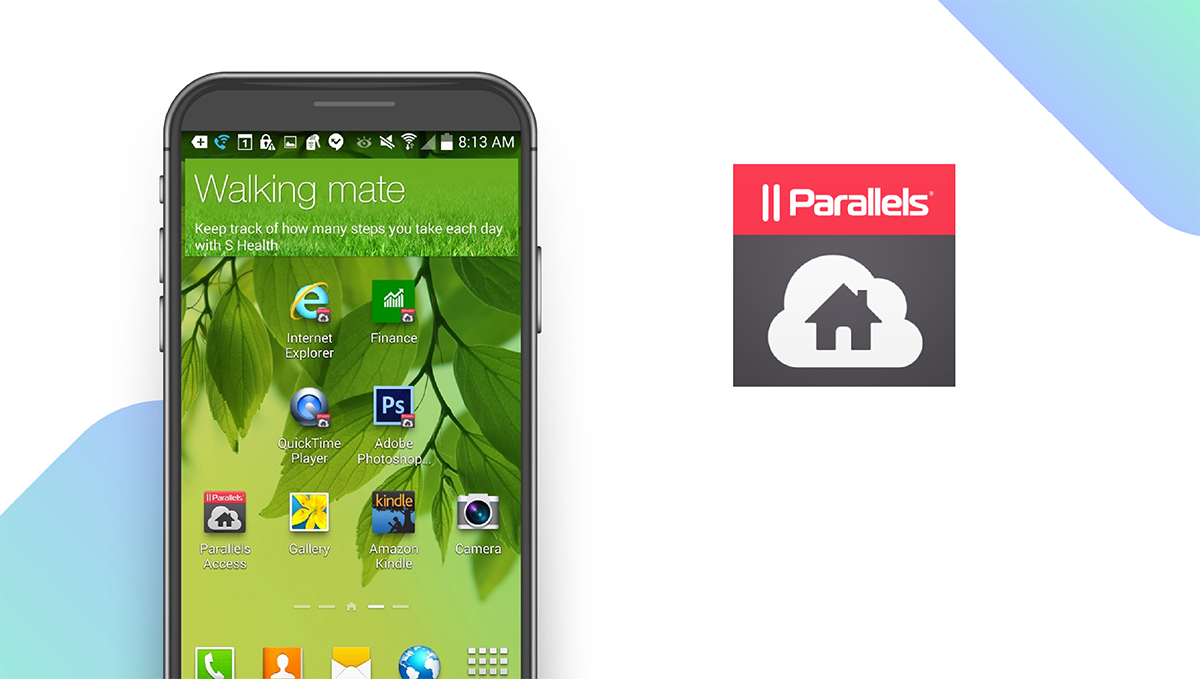 Parallels Access is a full-features remote access app that makes it as easy as possible to manage your files. The app's unique Parallels Access File Manager lets you copy files from a remote computer or the cloud to your mobile device, allowing you to view your files without internet access. You can also access your files in the cloud, manage files stored on your computer, and share files from your computer or mobile device. On top of these great file management features, Parallels Access offers several standard remote access tools like application management, copying and pasting, and iPad multitasking support.
Notable features:
Free version not available
Subscription plans: Single User: $19.99/year; Business: $49/year
Support available: Chat, Email, Community, Support Resources & Product Downloads
Parallels Access Pros & Cons
What we like
What we don't like
Advanced file management features
No free plan
Runs desktop applications
Supports iPad multitasking
VNC Connect — Best for Enterprises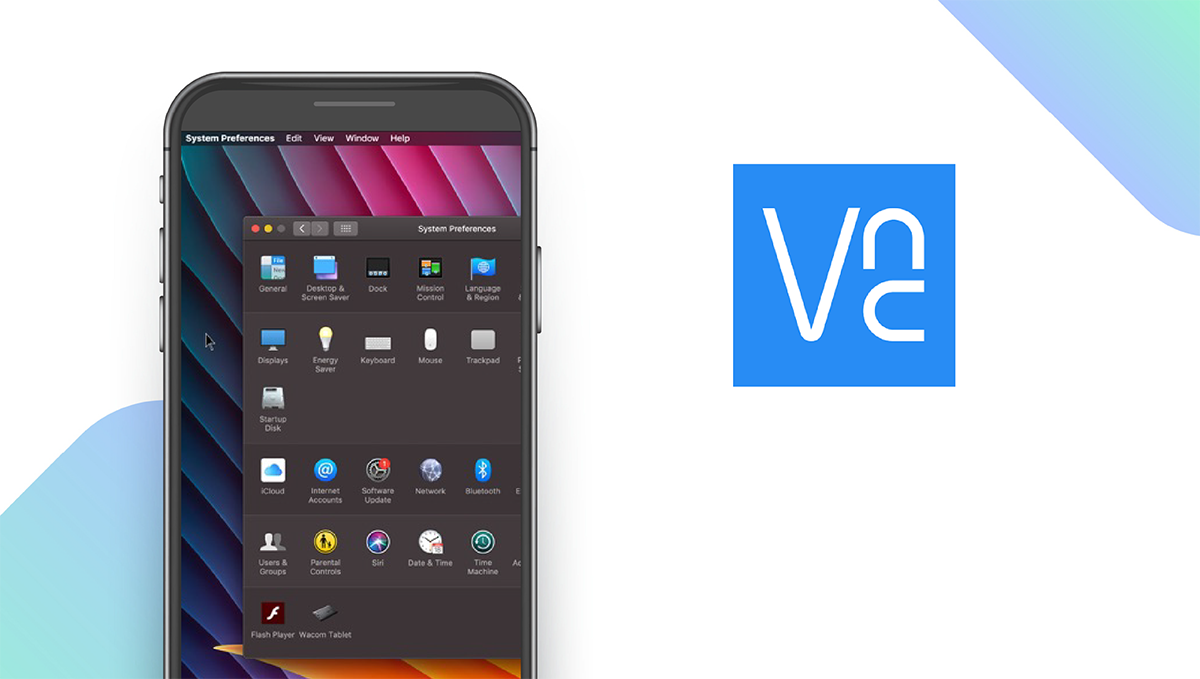 VNC Viewer offers remote access and screen sharing features to help users continue their work while on the go. With VNC, you can easily connect to a computer and control it remotely. When you connect to a device, your phone's touch screen acts as a trackpad to give you precise control over your computer, making it great for detail-oriented work. VNC Connect stands out from other apps on our list for its enterprise-level solutions, including remote deployment options, discounts for volume, custom branding, on-demand technical support, and 256-bit AES encryption. While subscription plans for businesses are available, the app is free for personal use.
Notable features:
Free version available
Subscription plans: Professional: $3.39/computer/month; Enterprise: $4.59/commuter/month
Support available: Email, Help Center, Phone, Live Chat, Community
VNC Connect Pros & Cons
What we like
What we don't like
Enterprise-level solutions
No integrations
Supports screen sharing
On-demand technical support
Remote Access Apps: Features Summary Table
Remote Access Apps Comparison Table
App
Subscription Fees or In-App Purchases
Features
LogMeIn Pro — Top Pick
Individuals: $30/month, Billed Annually
Power Users: $70/month, Billed Annually
Small Businesses: $129/month, Billed Annually

✓

Screen Sharing


✓

Remote Control


✓

Session Recording


✓

Diagnostic Tools


✓

Encryption
Chrome Remote Desktop — Best Free App
None

✓

Screen Sharing


✓

Remote Control


✓

Session Recording


X

Diagnostic Tools


✓

Encryption
TeamViewer — Best Integrations
Single User: $50.90/month
Multi-User: $102.90/month
For Teams: $206.90/month

✓

Screen Sharing


✓

Remote Control


✓

Session Recording


X

Diagnostic Tools


✓

Encryption
Zoho Assist — Best for Professional Support
Standard: $10/month
Professional: $15/month
Enterprise: $24/month

✓

Screen Sharing


✓

Remote Control


✓

Session Recording


✓

Diagnostic Tools


✓

Encryption
RemotePC — Most Versatile
Consumer: $29.62/year
SOHO: $52.12/year
Team: $187.12/year
Enterprise: $374.62/year
HelpDesk: $49.95/year

✓

Screen Sharing


✓

Remote Control


✓

Session Recording


X

Diagnostic Tools


✓

Encryption
Splashtop — Best for Personal Use
Business Access Solo: $5/month
Business Access Pro: $8.25/month
Enterprise: Custom quote

✓

Screen Sharing


✓

Remote Control


✓

Session Recording


✓

Diagnostic Tools


✓

Encryption
ConnectWise Control — Best for Troubleshooting
One: $24/month
Standard: $39/month
Premium: $49/month

✓

Screen Sharing


✓

Remote Control


✓

Session Recording


✓

Diagnostic Tools


✓

Encryption
GoToMyPC — Best for Designers
Personal: $35/month
Pro: $33/month
Corporate: 28/month

✓

Screen Sharing


✓

Remote Control


X

Session Recording


✓

Diagnostic Tools


✓

Encryption
Parallels Access — Best for File Management
Single User: $19.99/year
Business: $49/year

✓

Screen Sharing


✓

Remote Control


✓

Session Recording


✓

Diagnostic Tools


✓

Encryption
VNC Connect — Best for Enterprises
Professional: $3.39/computer/month
Enterprise: $4.59/computer/month

✓

Screen Sharing


✓

Remote Control


✓

Session Recording


✓

Diagnostic Tools


✓

Encryption