The Best Read-It-Later Apps of 2023
Written by: BestApp.com App Testing Team - Updated: Nov 29, 2021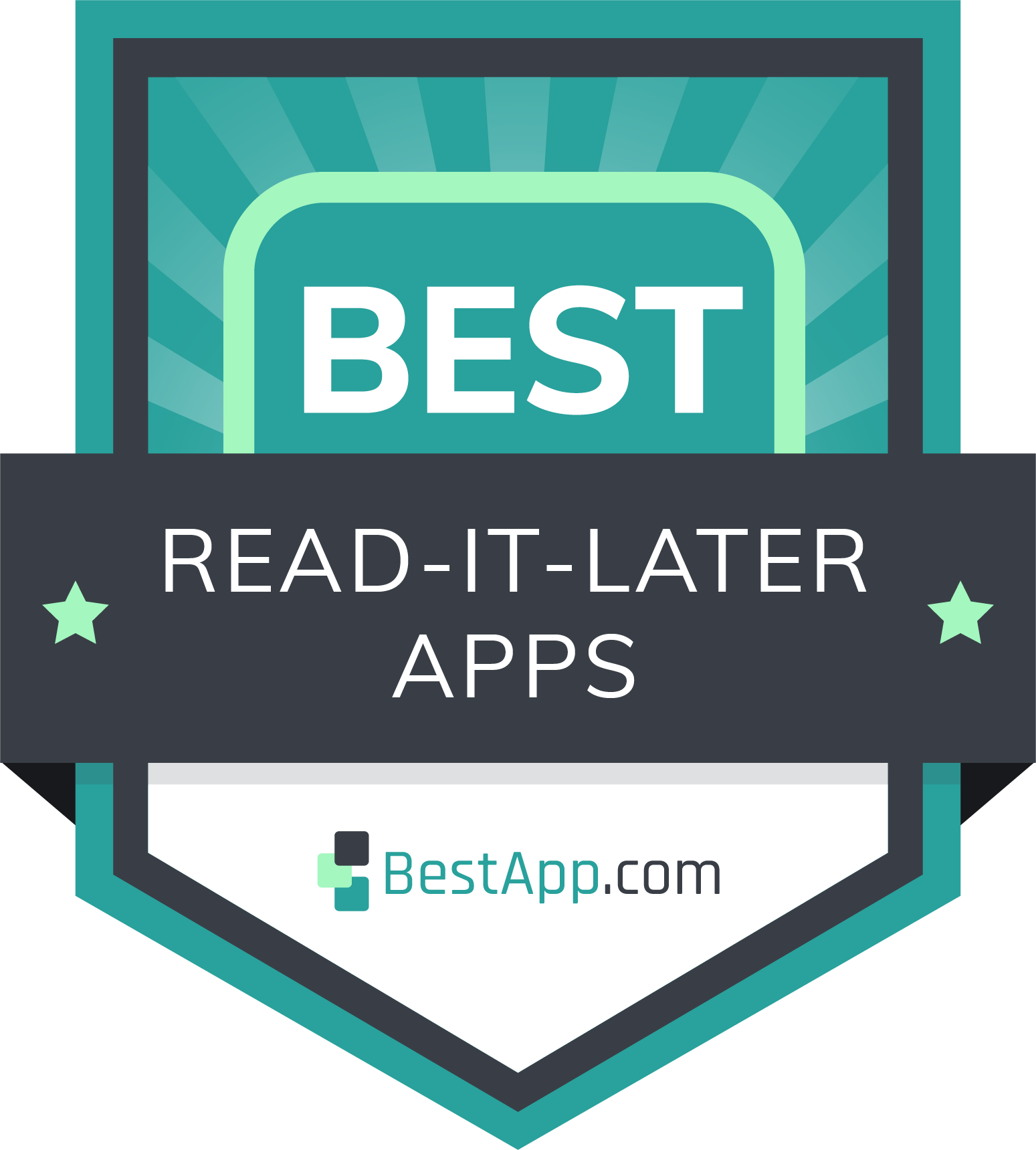 Our favorite read-it-later app is Pocket because it's convenient and provides all of the features most readers need. But depending on your reading habits and your budget, you may want to consider one of the other nine apps on our list instead.
Top 10 Read-It-Later Apps to Try
How We Chose the Best Read-It-Later Apps
To put together our list, we looked for read-it-later apps with certain key features, such as the ability to import content and to read offline. In addition to true read-it-later apps that allow you to save content from your general web browsing, we also considered similar solutions that allow you to discover and save articles from within the app. Since most of these apps charge a fee to unlock premium features, you may want to compare them side-by-side before deciding on the app that's right for you.
Choose the read-it-later app that's right for you
All of the apps on our list take a slightly different approach to storing and saving your reading material. Some apps forward news articles to your inbox so you can read them later, while others allow you to convert articles into PDF format so it's easy to read them on your phone. Others can even read articles aloud if you prefer to listen to them while doing other things.
Check for compatibility
Not every read-it-later app is compatible with all devices. Most of the apps on our list are available for Android and iOS devices, but you may need to double-check to make sure they're compatible with your Kindle, NOOK, or another cloud reader. Some apps also offer browser extensions so it's easy to bookmark content on your desktop.
Our Read-It-Later App Reviews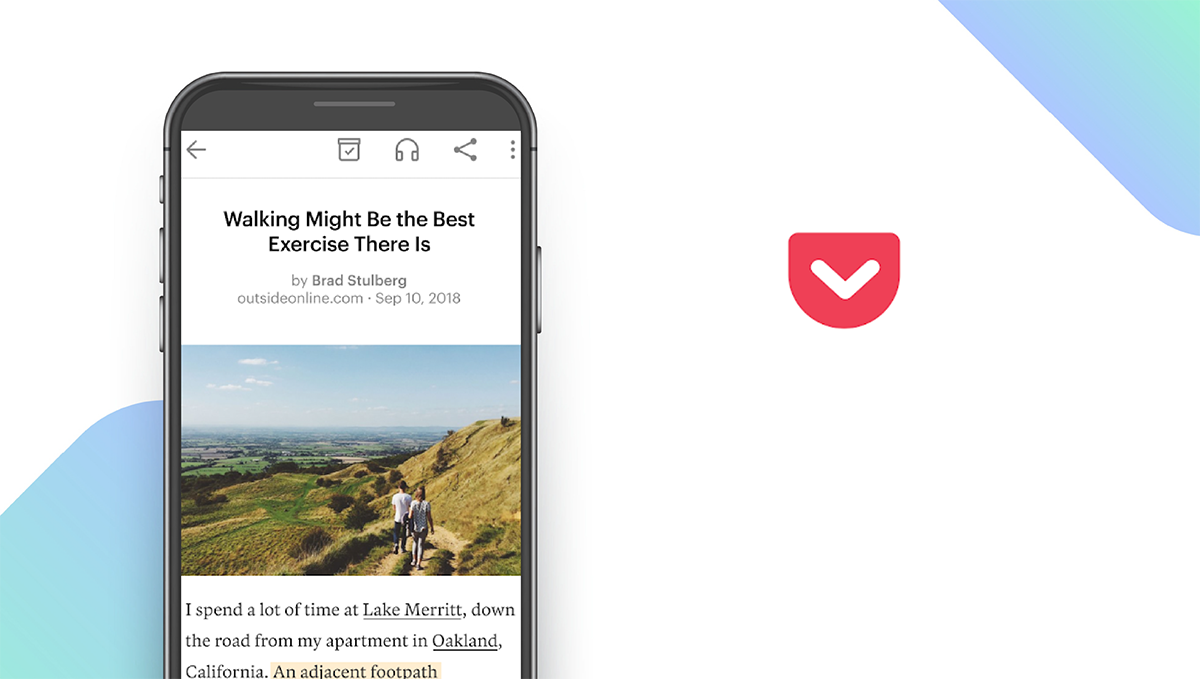 Download: Android ★★★★★★★★★★ | iOS ★★★★★★★★★★
In many ways, Pocket is the original read-it-later app (in fact, it was called Read It Later when it debuted in 2007) and it still comes out ahead of many of its competitors. It works on a wide range of devices, including the Amazon Kindle and the Kobo e-reader, making it easy to take your reading list with you wherever you go. You can add content to the app via email, a browser extension, or through integrations with over 1,500 other apps. You can try it out for free, but a Pocket Premium subscription will remove ads and offer more personalization options.
Notable features:
Premium: $4.99/month
Support available: Email, Help Articles & FAQs
Pocket Pros & Cons
What we like
What we don't like
Compatible with most e-readers
Free version has ads
Integrates with over 1500+ apps
PaperSpan — Best for Listening Aloud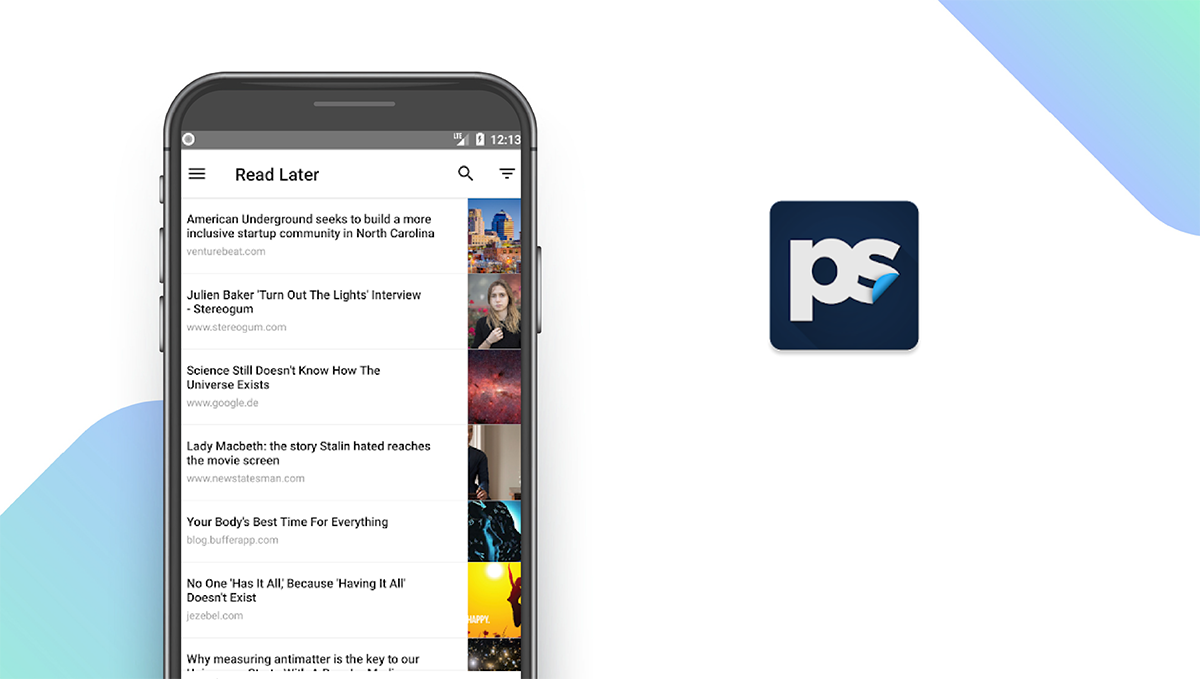 Download: Android ★★★★★★★★★★ | iOS ★★★★★★★★★★
PaperSpan has several features that set it apart, including the ability to listen to content as it's read aloud. This makes it easy to stay on top of your reading list while you're doing something else, even if the original source doesn't have an audio option. If you prefer to read an article yourself, PaperSpan will send it to your Kindle as an ebook and remove the visual clutter that you'd find on the web version. Other useful features include a reading progress report that shows your reading speed and peak reading times. Yet another benefit to using PaperScan is its auto-categorization ability, which automatically categorizes your articles as you save them. If you only wanted to look at your health-related articles, for example, you'd be able to filter your content in this way without doing any action in advance.
Notable features:
Premium: $8.99/year
Support available: Email
PaperSpan Pros & Cons
What we like
What we don't like
Read-aloud option
Less customizable than alternatives
Reading progress report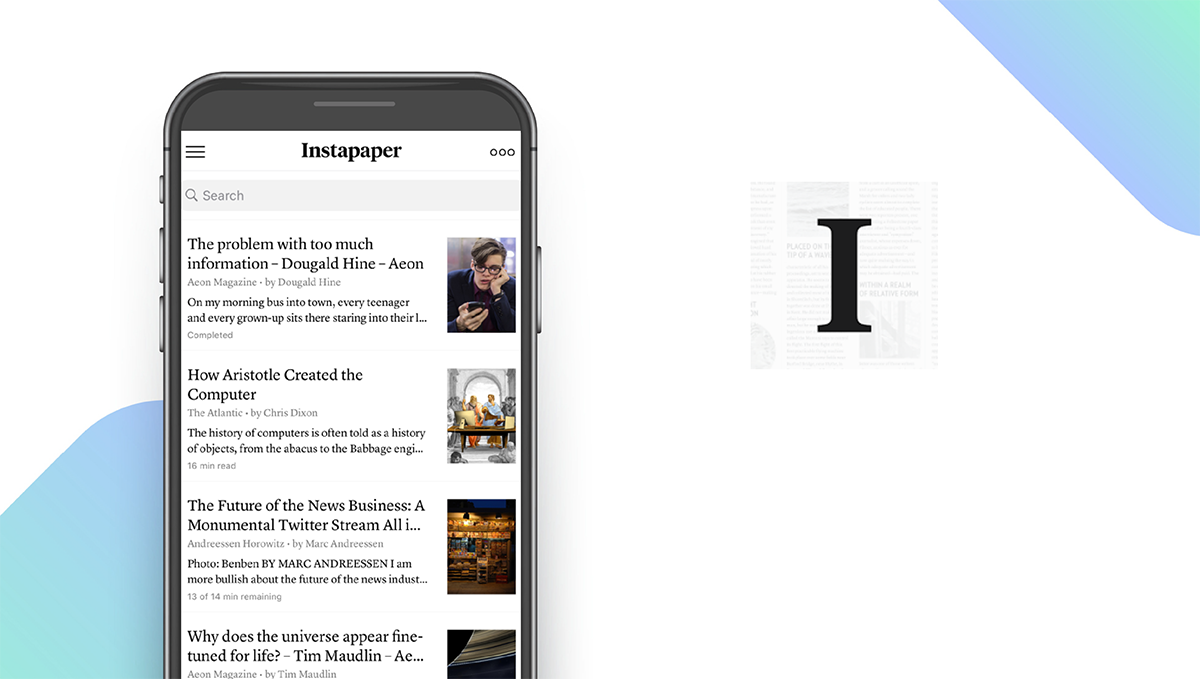 Download: Android ★★★★★★★★★★ | iOS ★★★★★★★★★★
Instapaper has the best design of all of the apps on our list, with a stylish, minimalist design that mimics the look and feel of a newspaper. You can save links of all kinds, from written content to videos, and access them on all of your devices, including your iPad and Kindle. Best of all, you can adjust the font, spacing, text size, and more making it a great choice for visually-impaired readers or anyone who wants to customize the format of their reading material. Instapaper is free, but you'll need a premium subscription to create unlimited notes and highlights.
Notable features:
30-Day Free Trial
Premium: $2.99/month
Support available: Email, Help & FAQs
Instapaper Pros & Cons
What we like
What we don't like
Customizable font and layout
Free version has limits
Save articles, videos, and more
Mailist — Best Free Version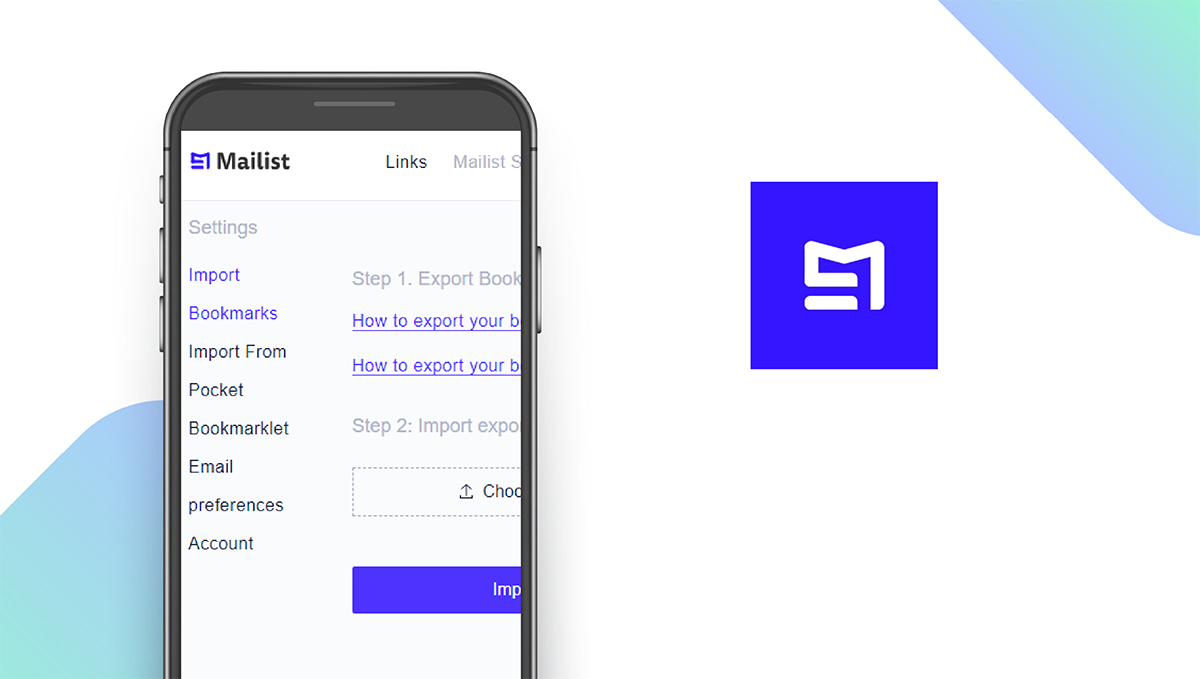 Download: Web app
Mailist is a great read-it-later app for anyone on a budget. Previously, Mailist Pro cost $3.99 per month, but now all of its features are free. Mailist works by sending you an email of links that you've added to your account. You can choose how many articles are included in each newsletter and which days of the week you want to receive it. As for adding content, you can add individual articles through a browser extension or import an entire collection at once. Mailist will remove broken links for you automatically.
Notable features:
Free
Support available: Chat, Email, FAQs
Mailist Pros & Cons
What we like
What we don't like
All features are free
No offline reading
Removes broken links
No e-reader apps
Feedly — Best Newsfeed App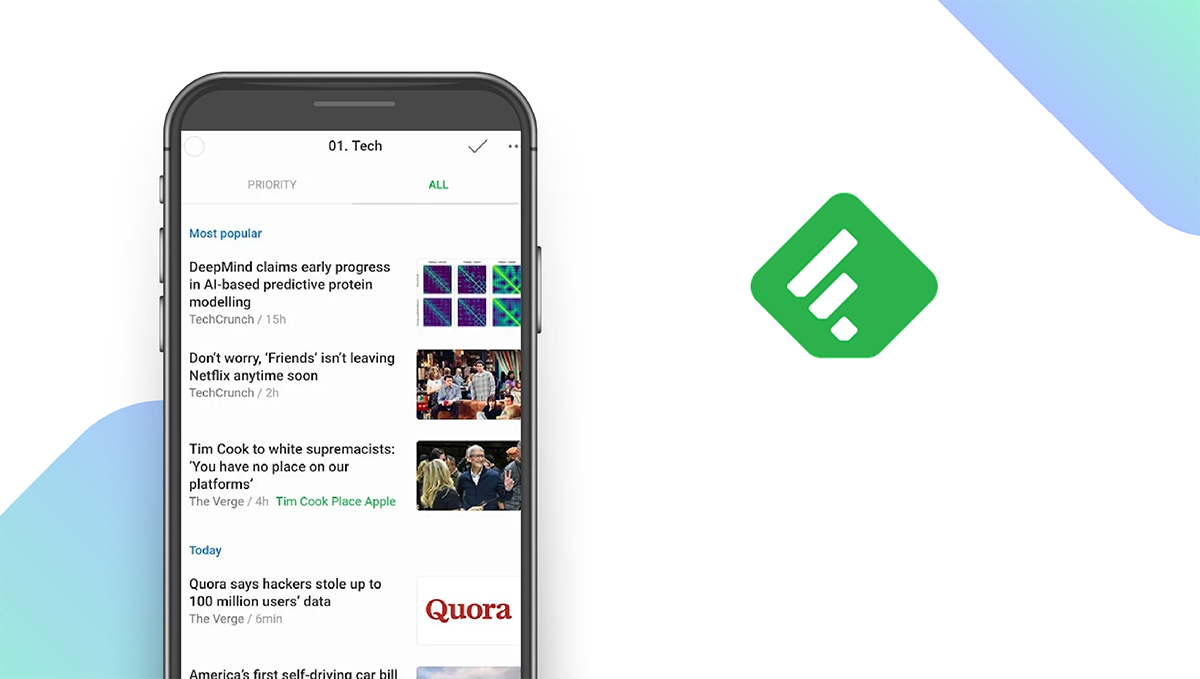 Download: Android ★★★★★★★★★★ | iOS ★★★★★★★★★★
Feedly is the best read-it-later app for those who want to stay on top of the news. Rather than waiting for you to add items to your reading list, Feedly collects content for you with the help of an AI research assistant called Leo. You can start by telling Feedly which sources you trust and want to read more regularly, and Leo will "filter out" things that aren't relevant so you don't get overwhelmed by it all. You can also share content with your followers via tools like Buffer and Zapier. Feedly offers a Pro plan for individuals, as well as an Enterprise plan for teams.
Notable features:
30-Day Free Trial
Pro: $6/month billed annually
Pro+: $8.25/month billed annually
Enterprise: Get Quote
Support available: Email, Tutorials
Feedly Pros & Cons
What we like
What we don't like
AI-powered "research assistant"
No free plan
Share via Buffer, Zapier, IFTTT
No offline reading
Business plans available
Evernote — Best Note-Taking App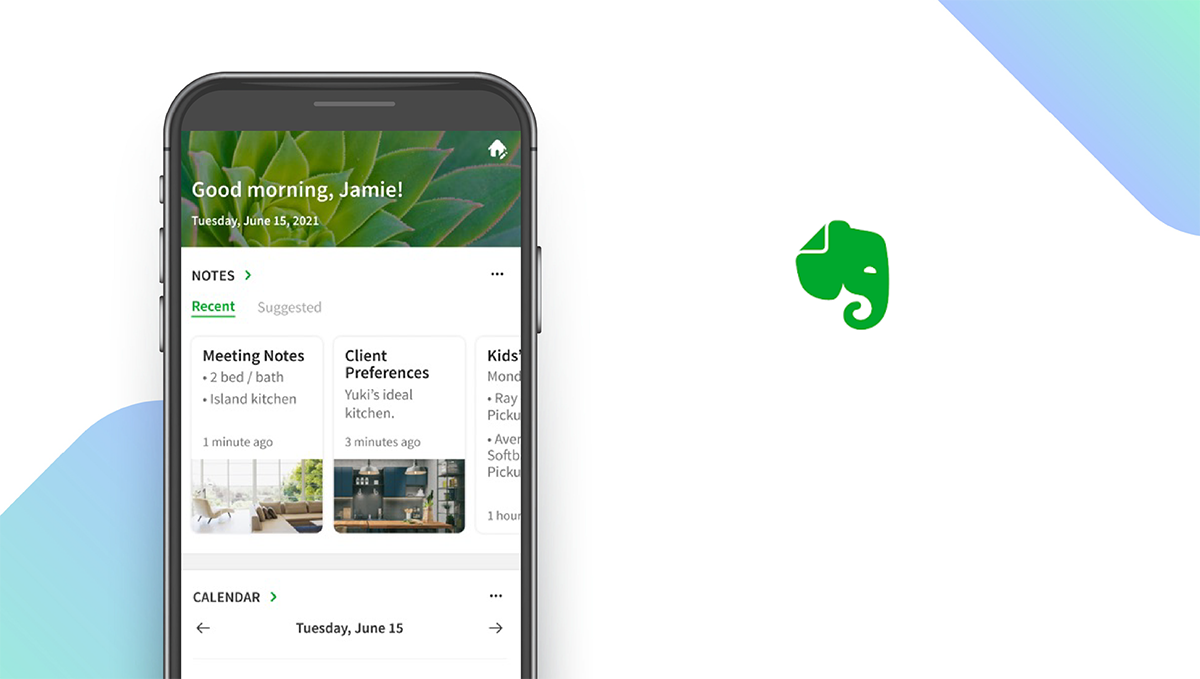 Download: Android ★★★★★★★★★★ | iOS ★★★★★★★★★★
Evernote is a bit different from the other apps on our list in that it's not strictly a read-it-later app, but more of a notebook for storing media of all kinds. You can collect your favorite articles, scan images and PDF documents, and even record audio notes to come back to later. You can also connect your Google calendar and get reminders to take notes before a meeting, helping you stay organized. Evernote's free plan limits you to two synced devices and 60 MB of monthly uploads, so frequent users may need to upgrade to a Premium subscription.
Notable features:
14-Day Free Trial
Premium: $7.99/month
Plus: $3.99/user/month
Business: $14.99/user/month
Support available: Help & Learning, Discussion Forum, Email & Chat Support
Evernote Pros & Cons
What we like
What we don't like
Syncs on multiple devices
Upload limits on free plan
Google calendar integration
Not specifically for reading
Scan images and PDFs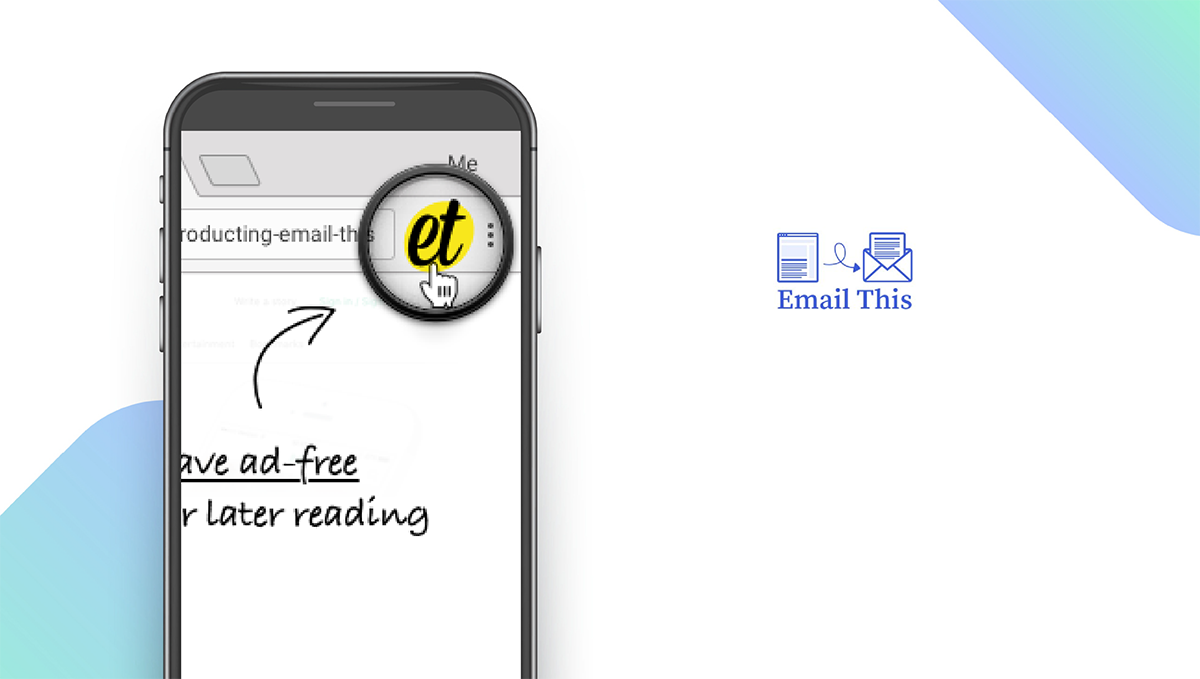 Download: Web browser extensions
EmailThis is the most convenient read-it-later tool on our list. It's similar to Mailist in that it sends articles directly to your inbox rather than storing them in an app. Where it stands out is that it will get rid of ads and other clutter, so you don't have to worry about bandwidth or storage space on your devices. Simply add articles using a bookmarket or browser extension, then access them on any device where you can receive email. EmailThis is free, but you'll need to upgrade to a paid plan to attach notes, save PDF screenshots, and search your bookmarks.
Notable features:
Premium: $19/year
Support available: Email, FAQs
EmailThis Pros & Cons
What we like
What we don't like
Creates clutter-free emails
No e-reader apps
Offline access
Free plan has limits
InstaWeb — Best PDF Converter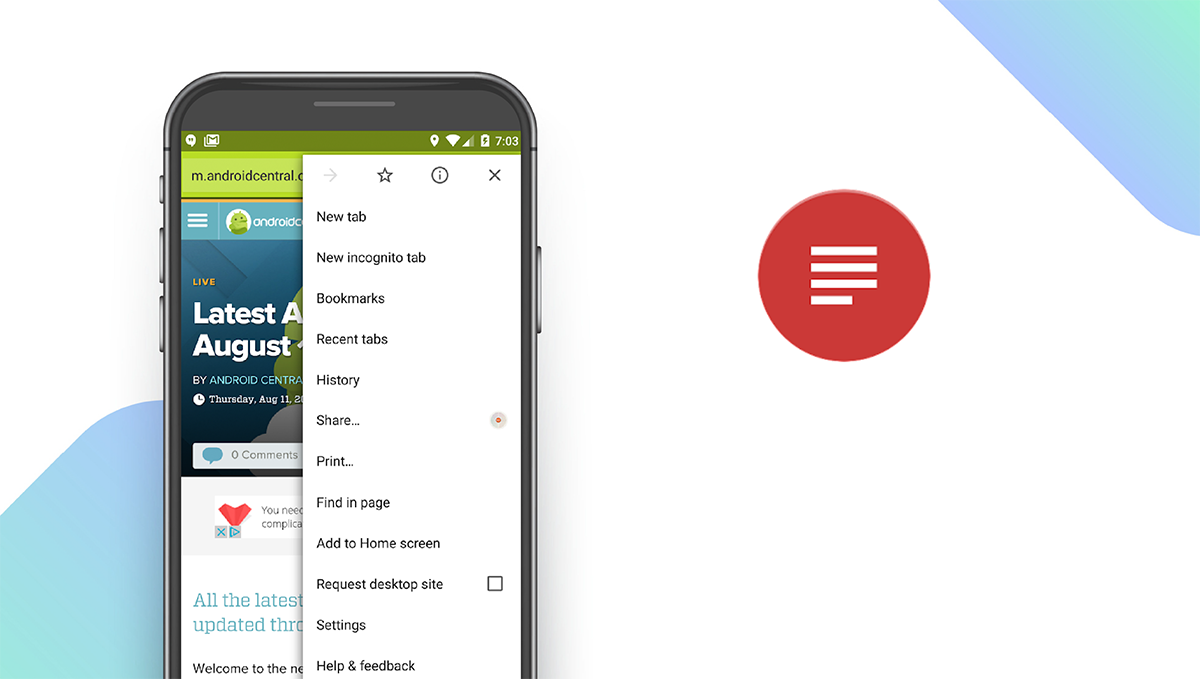 Download: iOS
InstaWeb doesn't have as many features as the other apps on our list, but that's because it only focuses on doing one thing: converting web pages into PDF format. You can use it on your iPad, iPhone, or Android device to store web pages in a clutter-free format. You can save the PDFs to your phone or send them to a friend by email, text message, or cloud storage. This app is great for teachers and other professionals who share online content frequently. InstaWeb is free, but requires an in-app purchase of $2.99 to unlock all features.
Notable features:
In-app purchases: $2.99
Support available: Email
InstaWeb Pros & Cons
What we like
What we don't like
Creates clutter-free PDFs
Less customizable
Offline access
No notifications
Raindrop.io — Best Bookmark Manager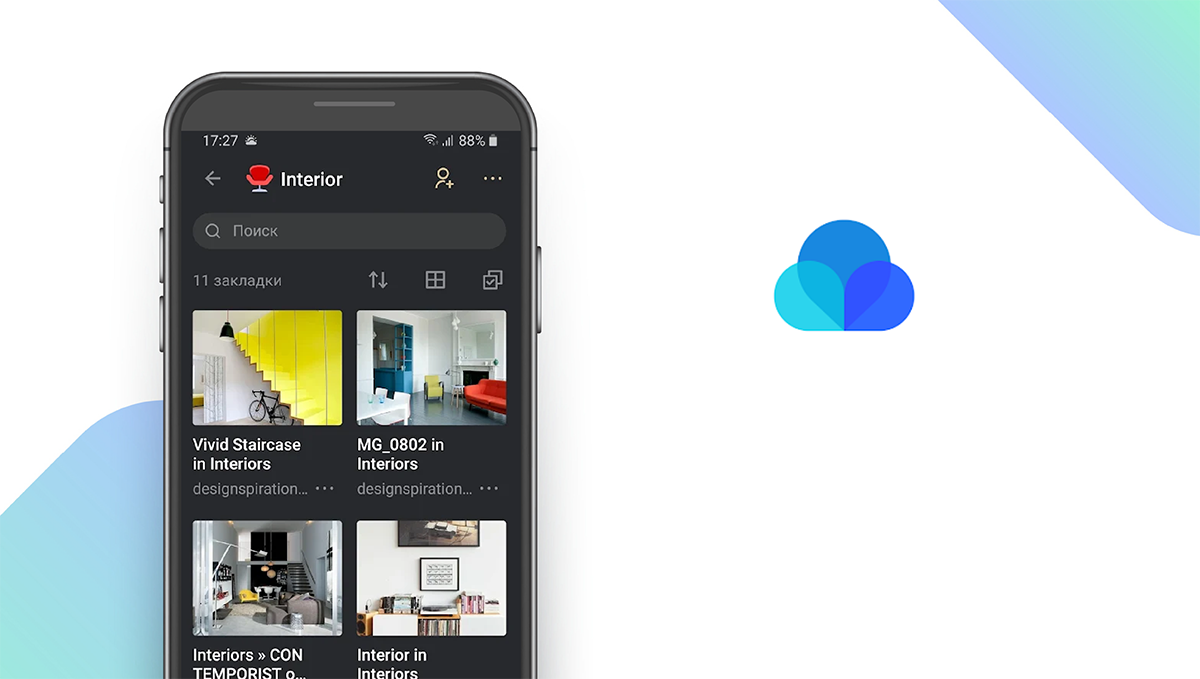 Download: Android ★★★★★★★★★★ | iOS ★★★★★★★★★★
Raindrop.io describes itself as a bookmark manager "designed for creatives, built for coders." It's less for casual readers who simply want to curate a reading list, and more for users who frequently return to the same articles, images, or other types of content for work or personal projects. You can save content of all kinds, and come back to it later using a full-text search. Raindrop.io will even back up the content you save, in case the web page it's on gets taken down or is no longer active. Free users get access to all essential features and unlimited bookmarks, but full-text search and cloud backup are only available for Pro users.
Notable features:
Pro: $3/month
Support available: Email, Help Center
Raindrop.io Pros & Cons
What we like
What we don't like
Backs up content
Not specifically for reading
Integrates with IFTTT, Zapier
Free version has limits
Flipboard — Best Curated App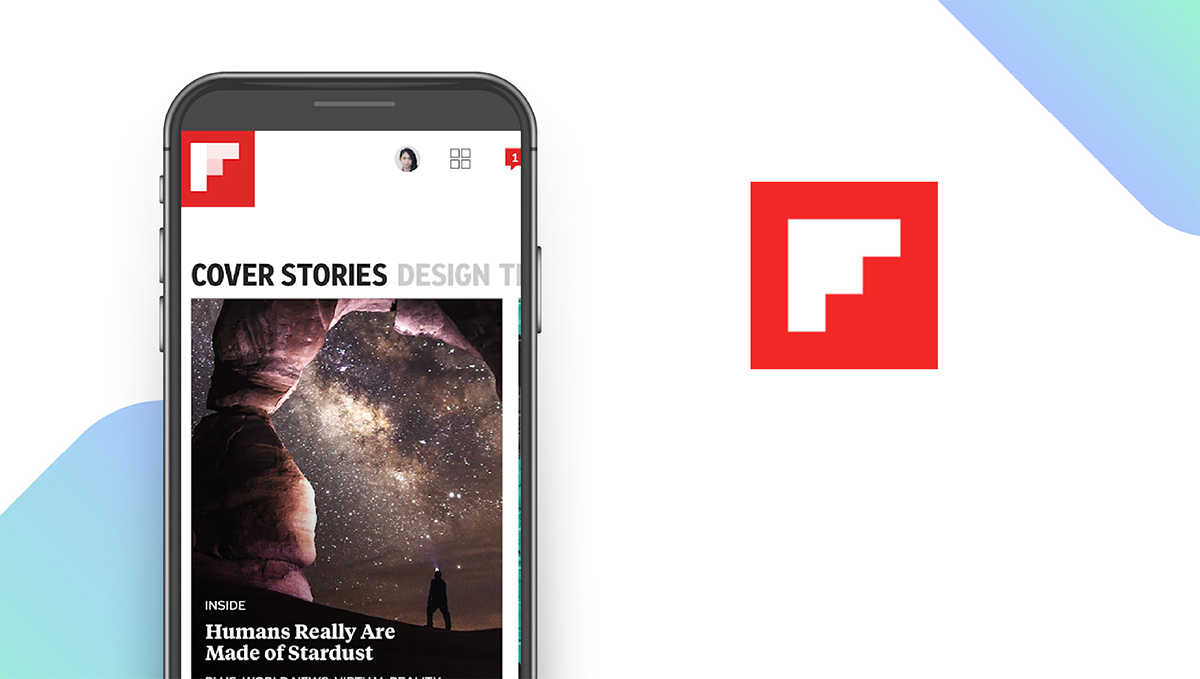 Download: Android ★★★★★★★★★★ | iOS ★★★★★★★★★★
Flipboard offers a curated reading list based on your preferences and personal reading habits. You can choose from categories such as News, Travel, Food, Sports, and Technology, or add content yourself using a browser extension. You can then flip through the articles later in a simple, magazine-style format. As you peruse articles, watch videos, or listen to podcasts on Flipboard and want to save something for later, you can do this by clicking the '+' button to collect it in a Magazine of your creation. You can even add anything you find on the web to your Magazine when you install the browser button or Chrome extension. Flipboard also offers tools for bloggers and social media users who want to curate content to share with their followers.
Notable features:
3-Month Free Trial
Flipboard TV: $2.99/month
Support available: Email, Help Center, Technical Support
Flipboard Pros & Cons
What we like
What we don't like
Curated content
No offline access
Magazine-style format
Ad-supported videos
Read-It-Later Apps: Features Summary Table
Read-It-Later Apps Comparison Table
App
Subscription Fees or In-App Purchases
Features
Pocket — Top Pick
Premium: $4.99/month

✓

Import Content


✓

Offline Reading


✓

Customizable


✓

Notifications


✓

Sharing
Mailist — Best Free Version
Free

✓

Import Content


X

Offline Reading


✓

Customizable


X

Notifications


✓

Sharing
Instapaper — Best Design
Premium: $2.99/month

✓

Import Content


✓

Offline Reading


✓

Customizable


✓

Notifications


✓

Sharing
Feedly — Best News Feed App
Pro: $6/month billed annually
Pro+: $8.25/month billed annually
Enterprise: Get Quote

✓

Import Content


X

Offline Reading


✓

Customizable


X

Notifications


✓

Sharing
Evernote — Best Note-Taking App
Premium: $7.99/month
Plus: $3.99/user/month
Business: $14.99/user/month

✓

Import Content


✓

Offline Reading


✓

Customizable


✓

Notifications


✓

Sharing
PaperSpan — Best for Listening Aloud
Premium: $8.99/year

✓

Import Content


✓

Offline Reading


X

Customizable


✓

Notifications


✓

Sharing
EmailThis — Most Convenient
Premium: $19/year

✓

Import Content


✓

Offline Reading


✓

Customizable


X

Notifications


✓

Sharing
InstaWeb — Best PDF Converter
In-app purchases: $2.99

✓

Import Content


✓

Offline Reading


X

Customizable


X

Notifications


✓

Sharing
Raindrop.io — Best Bookmark Manager
Pro: $3/month

✓

Import Content


✓

Offline Reading


✓

Customizable


✓

Notifications


✓

Sharing
Flipboard — Best Curated App
Flipboard TV: $2.99/month

✓

Import Content


X

Offline Reading


✓

Customizable


✓

Notifications


✓

Sharing