The Best Android Games of 2021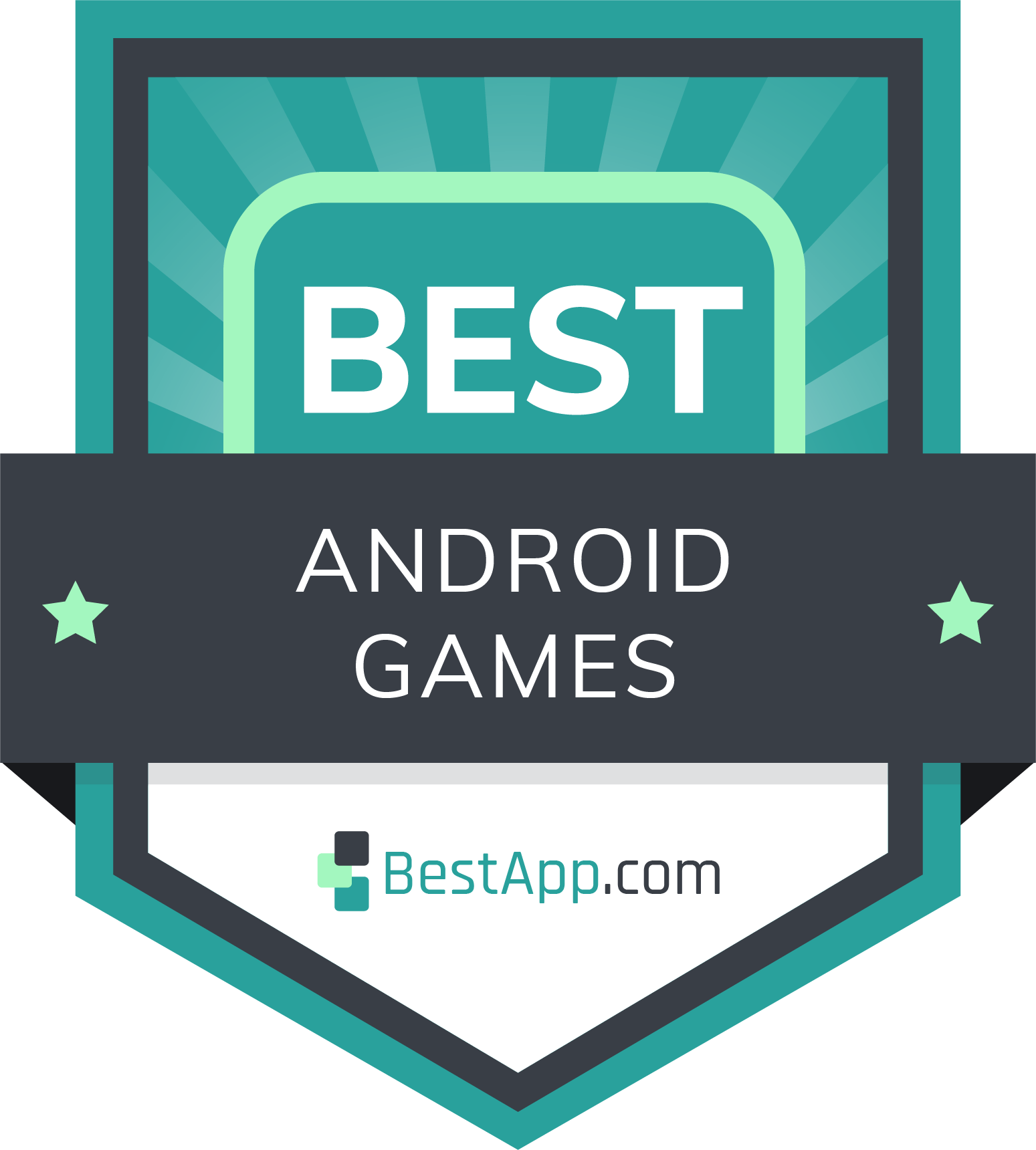 When it comes to Android games, we love Clash of Clans for its attractive design and ability to play multiple character types. It's our top pick for users who love multiplayer strategy games. If you're looking for something different, we found nine other Android games to help you pass the time.
Top 10 Android Games to Try
How We Chose the Best Android Games
We looked for Android games with features like multiplayer mode and the ability to chat with other players. When you're ready to download a game, the next step is to determine the best way to choose one that meets your needs.
Choose the Android game that's right for you
Before downloading an Android game, you need to figure out what type of game you enjoy most. Some people prefer relaxing puzzle games while others love the adrenaline rush of playing a multiplayer strategy game. Once you have a game type in mind, set your budget and look for games within your price range.
Use caution when enabling in-app purchases
Many Android games allow you to purchase in-game items, such as extra weapons or virtual currency, to improve your performance. To buy items, you'll need to provide access to a debit card, credit card, or other payment method. If you share your device with kids or other adults, prevent them from making accidental purchases by setting your device to require a password every time someone tries to buy something.
Our Android Game Reviews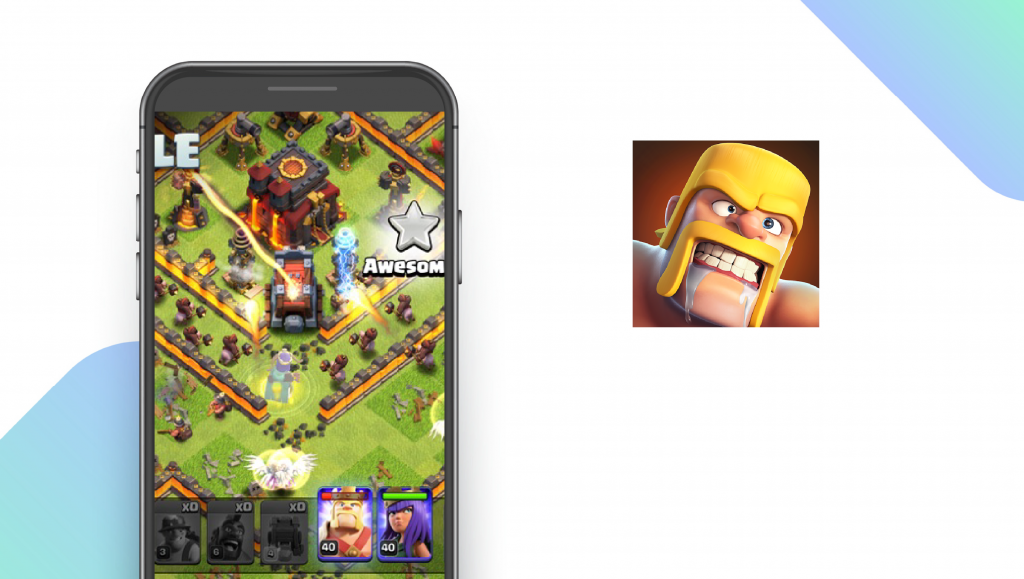 Clash of Clans is a multiplayer strategy game that lets you build your own clan and engage in clan wars with other players. Whether you're a wizard, a barbarian, or some other type of character, you'll be able to forge alliances, develop a battle strategy, and participate in competitions. The in-game laboratory gives you a chance to experiment with spells, and the arsenal of mortars, cannons, and other weapons makes it easier to fight off enemies. If you're not in the mood to launch an attack, you can still watch the action as a spectator or use practice mode to experiment with new strategies. Clash of Clans is free to download, but it has many in-game items available for purchase.
Notable features:
Free version available
In-app purchases: $0.99 to $100 per item
Support available: Help center
Clash of Clans Pros & Cons
What we like
What we don't like
Attractive gaming environment
No telephone support available
Single-player campaign mode available
Special live events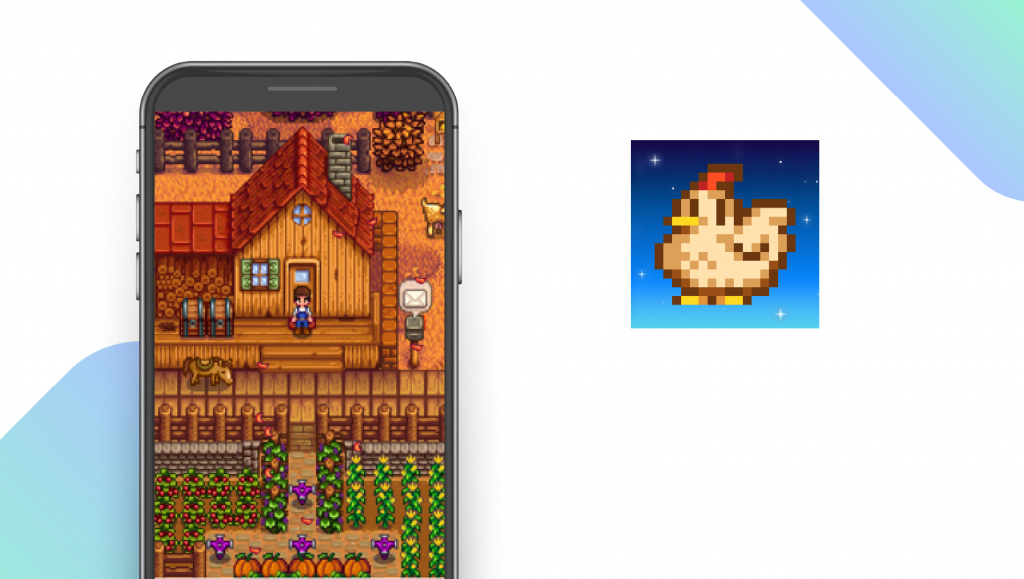 In Stardew Valley, you'll have the chance to take an inherited farm and turn it into something special. The game combines role-playing, strategy, and other gaming elements to create an enjoyable experience for users in all age groups. As a farmer, you'll be able to grow crops, make items by hand, and take care of animals. If you're in an adventurous mood, you can explore local caves and uncover treasures, but you'll have to avoid the monsters lurking within. The game also gives you a chance to date local residents or become friends with members of Pelican Town. Stardew Valley also has several design features that make it easy to play on a mobile device, such as auto-select for quicker responses to in-game situations.
Notable features:
Price: $4.99
Support available: FAQs, email, forums
Stardew Valley Pros & Cons
What we like
What we don't like
Suitable for kids
No free version available
Multiple support types
Hundreds of character options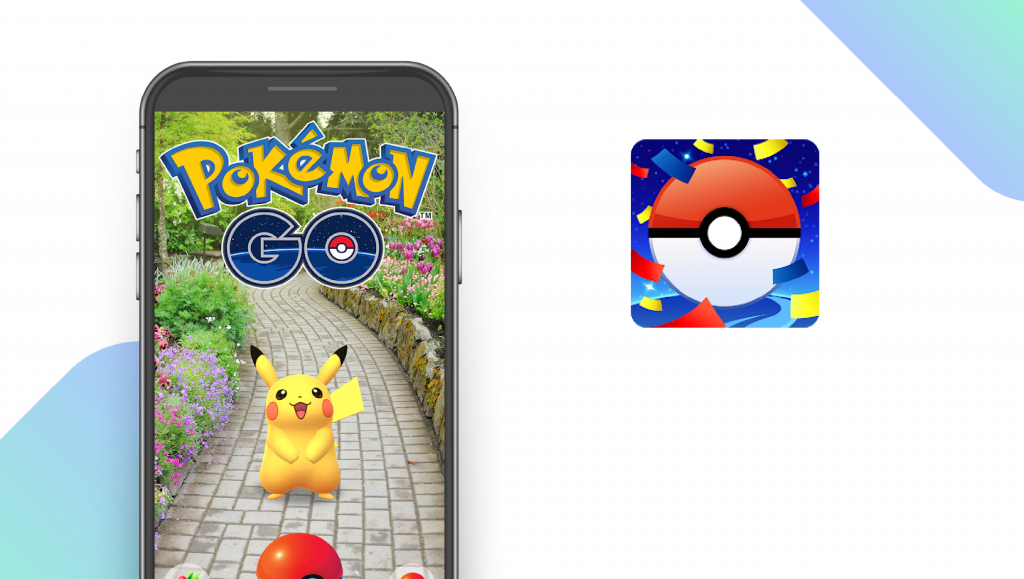 Pokémon Go uses virtual reality to bring your favorite Pokémon characters into your world. With your phone's camera, you can find Pokémon almost anywhere you go, from your front yard to the local shopping mall. Special community days make it even easier to catch your favorite characters and collect incense, potions, and other in-game items. If you prefer to play with other people, you can team up with friends to battle members of Team Rocket, send each other gifts, and participate in raid battles. Pokémon Go even rewards you for exercising by hatching eggs whenever you walk a certain number of kilometers. The game offers dozens of in-app purchases, including poké balls, raid passes, and incubators, to help you collect Pokémon even faster.
Notable features:
Free version available
In-app purchases: $0.99 to $99.99 per item
Support available: Help center, email/contact form
Pokémon Go Pros & Cons
What we like
What we don't like
Hundreds of Pokémon to collect
In-game ads
Daily challenges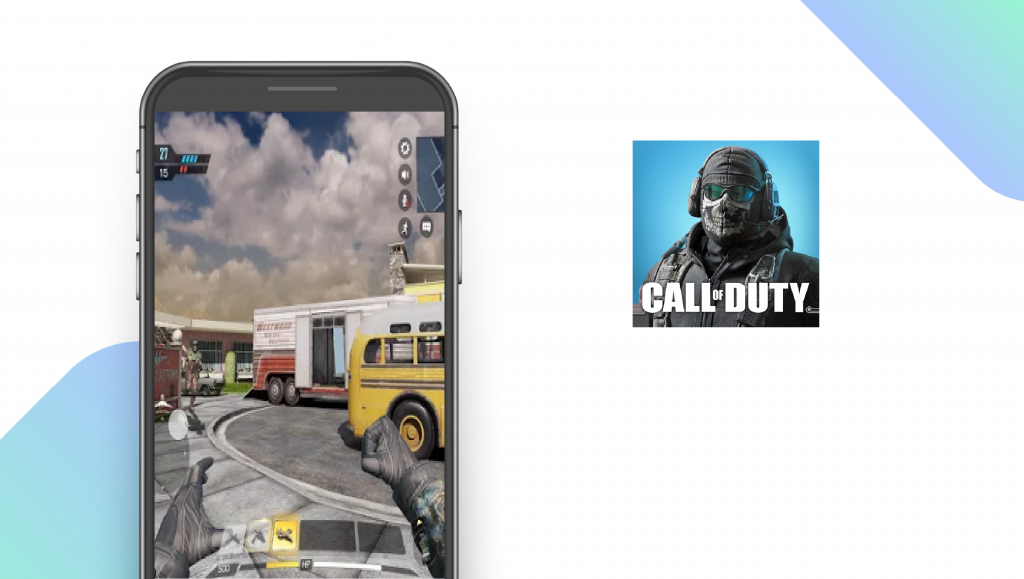 Call of Duty: Mobile takes everything you love about the first-person shooter franchise and puts it into a mobile-friendly format. The mobile version features maps from several previous Call of Duty games, including Call of Duty: Modern Warfare and Call of Duty: Black Ops, but it also gives you the option of customizing your maps if you're in the mood for something new. Call of Duty: Mobile has hundreds of customization options for your characters, clothing, and weapons, giving you an almost unlimited number of possibilities. Several multiplayer modes, including Frontline, Battle Royale, Domination, and Search and Destroy, allow you to play with friends or battle other players from around the world.
Notable features:
Free version available
In-app purchases: $0.99 to $99.99 per item
Support available: Help community forums, manuals, contact form
Call of Duty: Mobile Pros & Cons
What we like
What we don't like
Incorporates familiar elements
No telephone support
Social features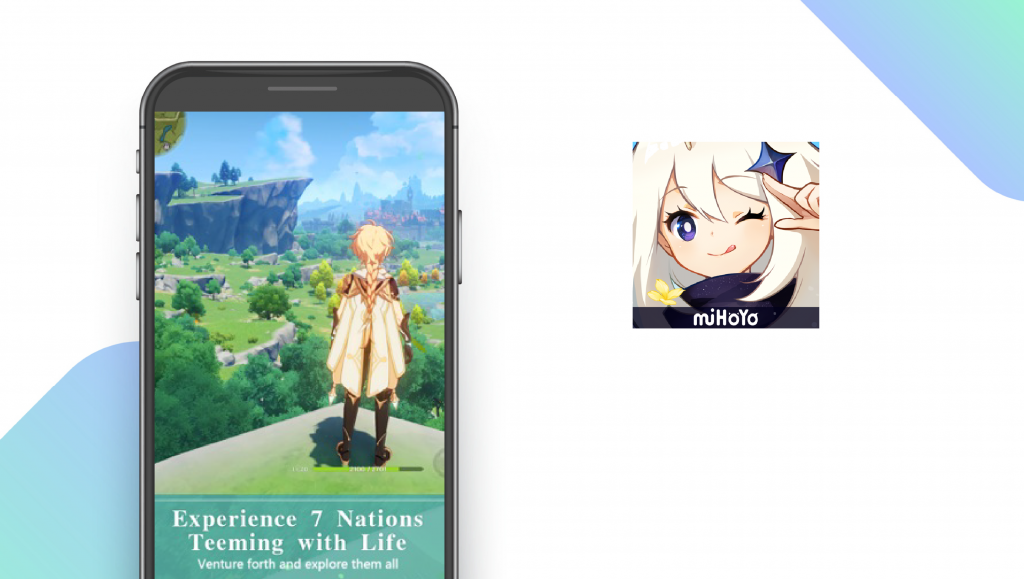 Genshin Impact is the best fantasy game because it features a well-developed world with supernatural elements. Currently, you can explore Mondstadt and Liyue Harbor, two of the seven major cities in Teyvat, each with unique cultures, stories, vast surrounding landscapes, and a variety of creatures, monsters, secrets, and hidden treasures to discover. You can build a team and carry out elemental reactions. With the built-in combat system, you can use pyro, hydro, and other elements to beat your enemies and progress through the game. The lively soundtrack, performed by the London Philharmonic Orchestra and Shanghai Symphony Orchestra, changes with the scenery, keeping you engaged as you explore. Genshin Impact also allows you to play with friends, making it easier to beat bosses and overcome challenges. Enjoy customized content, multiplayer action, and a supportive community as you try to find your lost sibling in the world of Teyvat.
Notable features:
Free version available
In-app purchases: $0.99 to $99.99 per item
Support available: Email
Genshin Impact Pros & Cons
What we like
What we don't like
Detailed storyline
Email-only support
High-quality graphics
PUBG Mobile — Best Battle Royale Game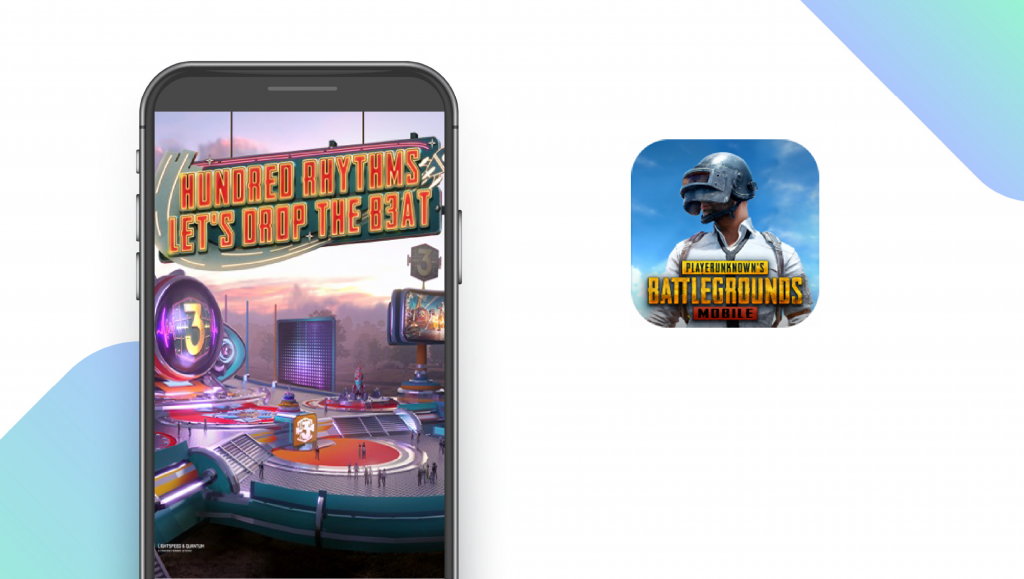 PUBG Mobile features a 100-player Battle Royale mode as well as four-on-four team deathmatches, making for plenty of pulse-pounding action as you try to survive. Powered by the Unreal 4 Engine, PUBG Mobile has HD graphics, making the in-game environment seem almost lifelike. Multiple modes make it easy to customize your gaming experience based on your current mood; try solo mode if you're looking to unwind at the end of a long day or zombie mode if you're in the mood for a challenge. No matter which mode you play, you'll be able to choose first-person or third-person perspective, build a cache of weapons, and use multiple vehicles to navigate through the PUBG world.
Notable features:
Free version available
In-app purchases: $0.99 to $199.99 per item
Support available: Social media (Facebook and Twitter)
PUBG Mobile Pros & Cons
What we like
What we don't like
Multiple gaming modes
Support via social media only
Solo, duo, and team options
Daily challenges
Minecraft — Best for World Building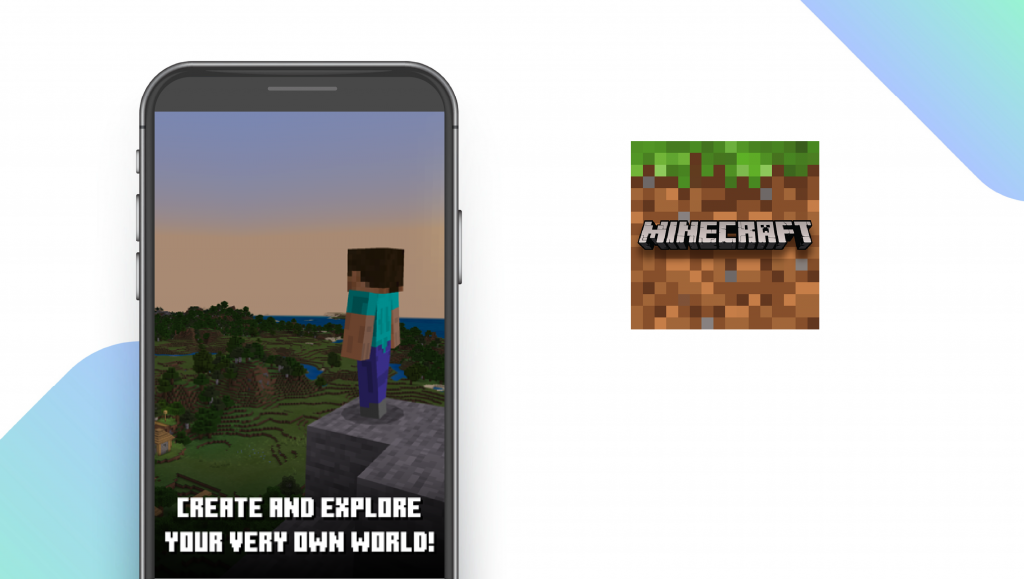 Minecraft is the top pick for world building because it gives you nearly limitless design options. If you can imagine a design, you can create it using the skins, textures, and objects available in Creative Mode. Minecraft also has an adventure element that challenges you to survive against roving battle mobs, making it more than just your standard world-building game. If you can't think of what to create next, visit the thriving Minecraft community to connect with other creators and find out how they've been using in-game objects to enhance their forests, deserts, plains, mountains, and other environments. Minecraft even allows you to customize the weather conditions in your world, giving you a chance to experiment with snow, rain, and other elements.
Notable features:
Price: $7.49 (Android), $6.99 (iOS)
Support available: Help center, request/contact form
Minecraft Pros & Cons
What we like
What we don't like
Thousands of world-building options
No telephone support
Stunning graphics
GRIS — Best Adventure Game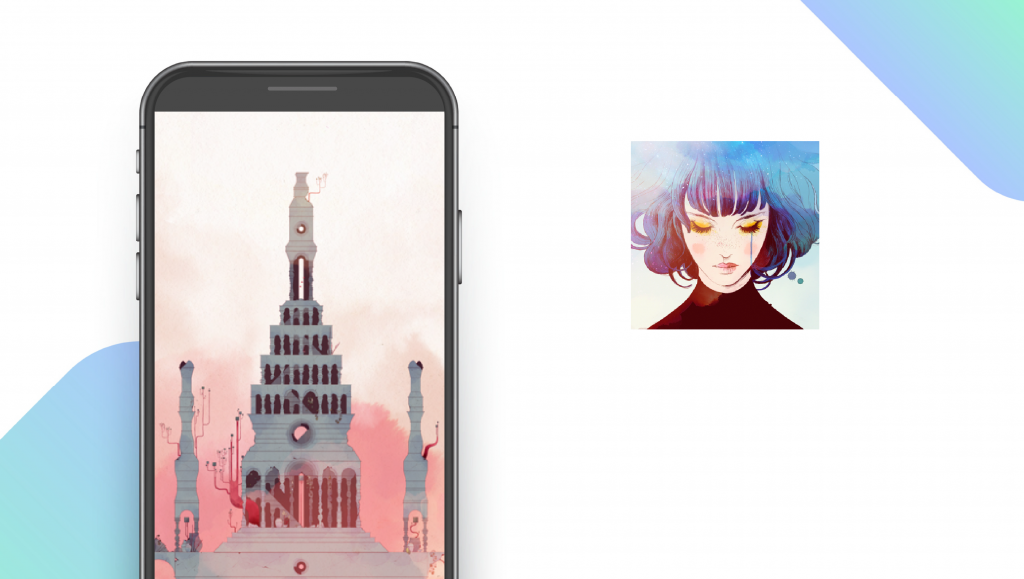 GRIS takes you on an adventure as Gris, a young girl going through a troubling time in her life. Your mission is to take Gris on a journey of self-discovery, unlocking new abilities along the way. Unlike many adventure games, GRIS doesn't put your character in harm's way. Instead of battling monsters or trying to survive zombie attacks, you'll explore Gris's world, participate in skill-based challenges, and play puzzles. The unique art style and high-quality animation make you feel as if you are really exploring underwater mazes, barren deserts, and lush forests, and the sweeping orchestral score keeps you invested in Gris's emotions. As you move through the game, blotches of color appear in the gray world, motivating you to keep exploring.
Notable features:
Price: $4.99
Support available: Web (nomada.studio)
GRIS Pros & Cons
What we like
What we don't like
Realistic character movements
No free version available
Many collectibles
Includes light puzzle games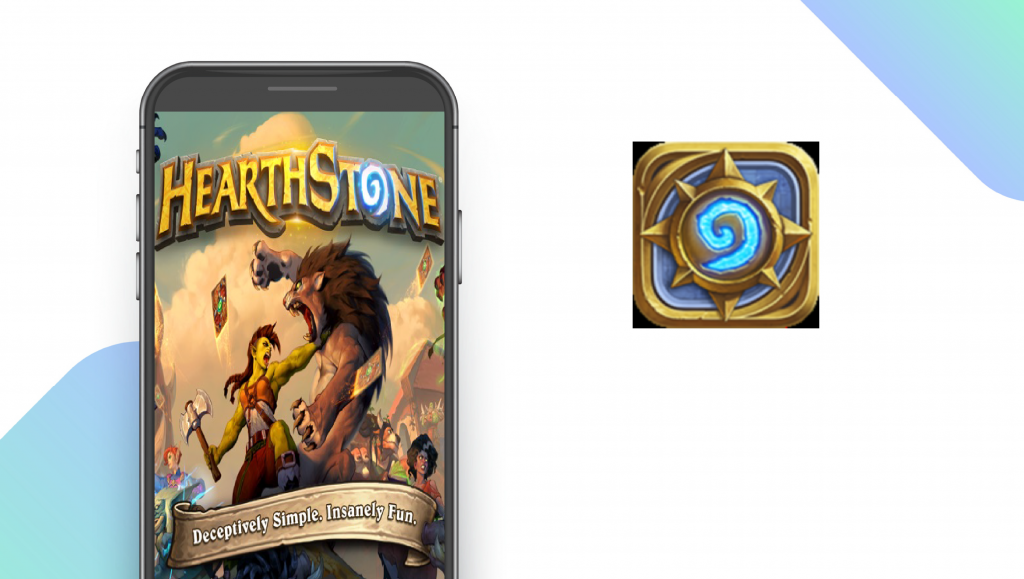 Blizzard Hearthstone: Heroes of Warcraft makes card games more exciting by introducing elements from your favorite strategy games. Rather than playing a card game on your own, you'll engage in player-versus-environment and player-versus-player battles using custom card decks. As the game progresses, you'll collect new cards, making your decks even more powerful and giving you an advantage over other players. Find a Hearthstone card and you'll be able to cast spells, summon minions, and use other powers to emerge victorious. Heroes of Warcraft also includes characters and locations from the popular World of Warcraft series, giving you even more opportunities to get immersed in the Warcraft franchise.
Notable features:
Free version available
In-app purchases: $0.99 to $79.99 per item
Support available: Help center, forum
Blizzard Hearthstone: Heroes of Warcraft Pros & Cons
What we like
What we don't like
Familiar environments from World of Warcraft
No telephone support
Hearthstone Battlegrounds auto-battler mode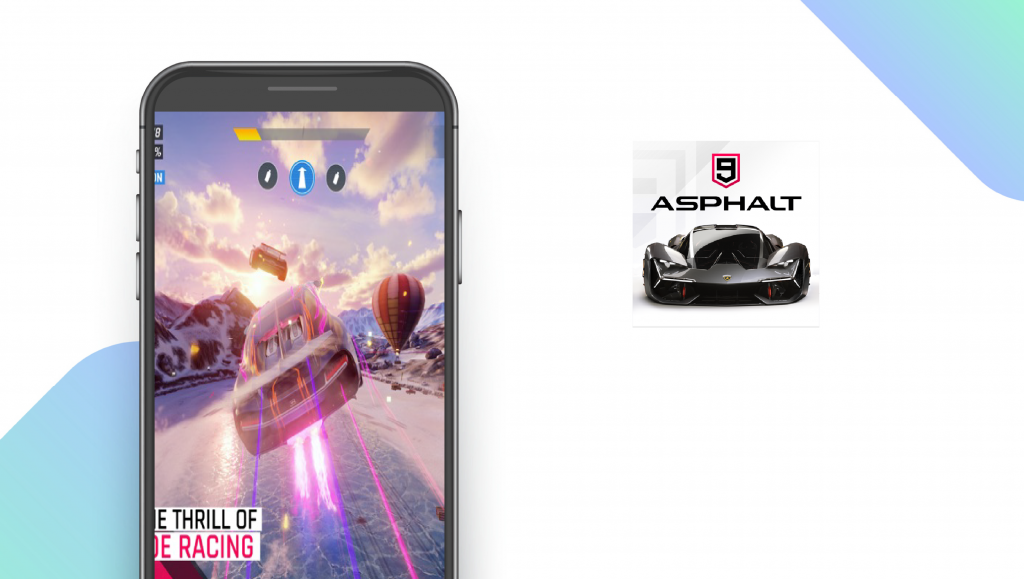 Asphalt 9: Legends is a fast-paced racing game that lets you pick out your dream car and race through realistic virtual environments. The game comes with high-end cars from Lamborghini, Ferrari, and other automakers, ensuring your vehicle performs as well as possible when you're competing with other players. Asphalt 9: Legends uses advanced special effects to make the races as realistic as possible, making it look more like you're watching a fast-paced film instead of playing a game. Once you select a car, you can customize it to your heart's content, using the in-game editor to change colors, adjust the rims, and even choose custom materials.
Notable features:
Free version available
In-app purchases: $0.99 to $199.99 per item
Support available: Customer care portal
Asphalt 9: Legends Pros & Cons
What we like
What we don't like
More than 800 events
No email or phone support available
Create your own online community
Android Games: Features Summary Table
Android Games Comparison Table
App
In-App Purchases
Features
Clash of Clans — Top Pick
$0.99 to $100 per item
✓ No ads
✓ Multiplayer
✓ Voice chat/community
✓ Customized content
Stardew Valley — Best Farming Game
$4.99 upfront cost
✓ No ads
✓ Multiplayer
✓ Voice chat/community
✓ Customized content
Pokémon Go — Best Free Version
$0.99 to $99.99 per item
X No Ads
✓ Multiplayer
✓ Voice chat/community
✓ Customized content
Call of Duty Mobile — Best for Adults
$0.99 to $99.99 per item
X No Ads
✓ Multiplayer
✓ Voice chat/community
✓ Customized content
Genshin Impact — Best Fantasy Game
$0.99 to $99.99 per item
✓ No ads
✓ Multiplayer
✓ Voice chat/community
X No customized content
PUBG Mobile — Best Battle Royale Game
$0.99 to $199.99 per item
X No Ads
✓ Multiplayer
✓ Voice chat/community
✓ Customized content
Minecraft — Best for World Building
$7.49 (Android)/$6.99 (iOS) upfront cost
✓ No ads
✓ Multiplayer
✓ Voice chat/community
✓ Customized content
GRIS — Best Adventure Game
$4.99 upfront cost
✓ No ads
X No multiplayer
✓ Voice chat/community
X No customized content
Blizzard Hearthstone: Heroes of Warcraft — Best Strategy Game
$0.99 to $79.99 per item
X No Ads
✓ Multiplayer
✓ Voice chat/community
X No customized content
Asphalt 9: Legends — Best Racing Game
$0.99 to $199.99 per item
X No Ads
✓ Multiplayer
✓ Voice chat/community
✓ Customized content