The Best Calorie Counter Apps of 2023
Written by: BestApp.com App Testing Team - Updated: Apr 09, 2021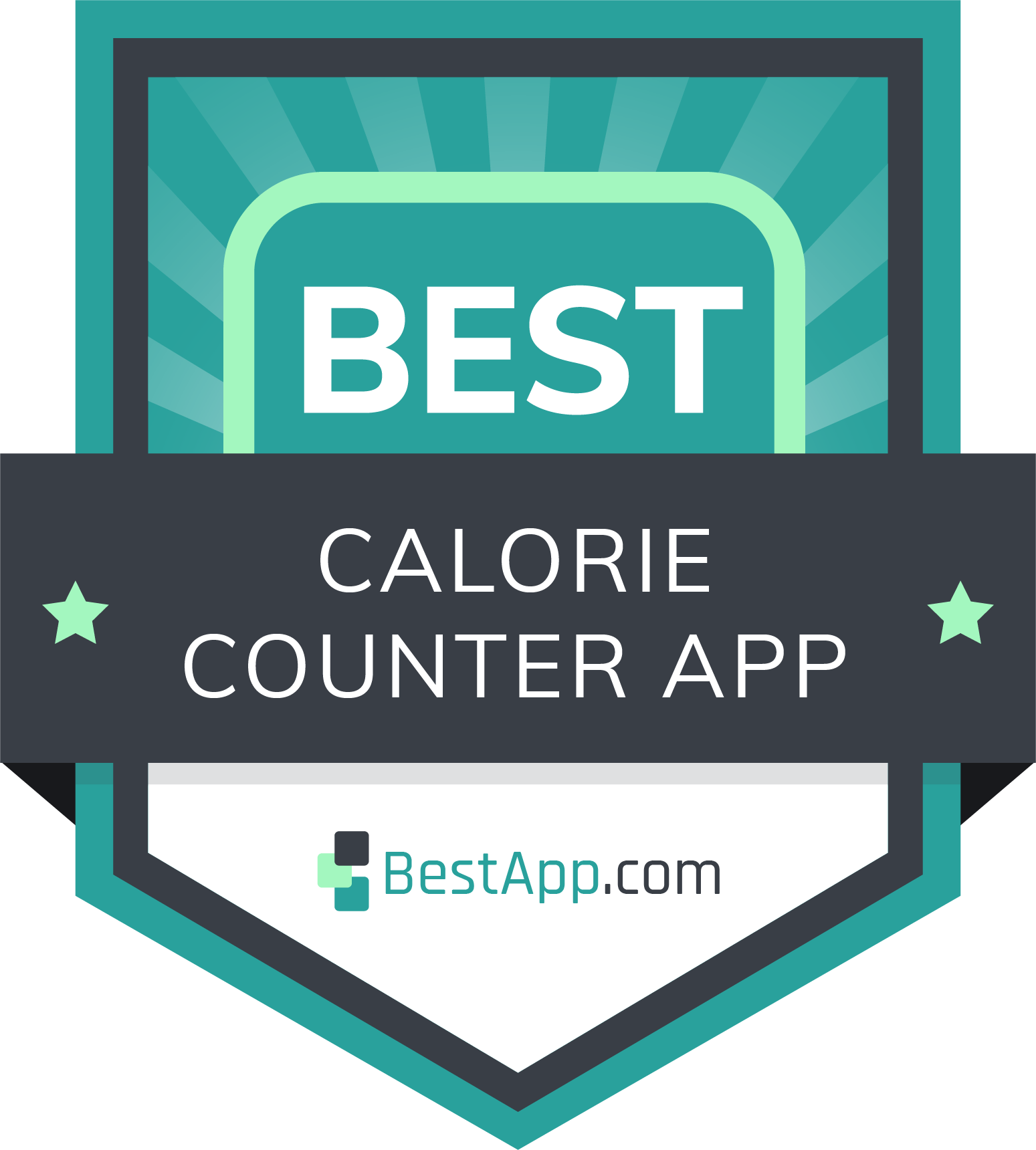 If you're looking for a way to track calories and get on top of your nutrition, start with MyFitnessPal. It's our top pick thanks to its easy-to-use interface and huge food library, but if it's not quite what you're looking for, we selected nine other calorie counter apps to help you on your wellness journey.
Top 9 Calorie Counter Apps to Try
How We Chose the Best Calorie Counter Apps
When it comes to eating better and losing weight, knowing exactly what you're eating and how much is critical to understanding where to make changes that will support your wellness goals. This is why we focused on calorie counter apps that were easy to use, had barcode scanners for tracking purposes, and had manual input options for personal recipes or niche foods. We also included some calorie counter apps that go above and beyond by providing personal coaching and fitness logs.
Choose the calorie counter app that's right for you
So which calorie counter app should you use? The answer is: It depends. When you're evaluating the apps on this list, consider your goals and lifestyle. Do you eat a lot of processed or packaged foods? Then you're going to want an app that has a large searchable food database, a barcode scanner, and verified entries. If most of your meals are made from scratch and you love connecting with people, an app with manual input methods and a community support forum might be the best choice. Don't forget to take into consideration subscription fees and pricing for access to premium features.
Double-check food and nutrition entries
Any time you're using a calorie counter app to log your food, accuracy is critical. But many of these apps rely on entries from other community members, which can mean portion sizes are off or the macro breakdown isn't quite right. It's always a good idea to double-check entries against the nutrition info on the package of the food you're logging or look for apps like MyFitnessPal that have verified entries in their food databases.
Our Calorie Counter App Reviews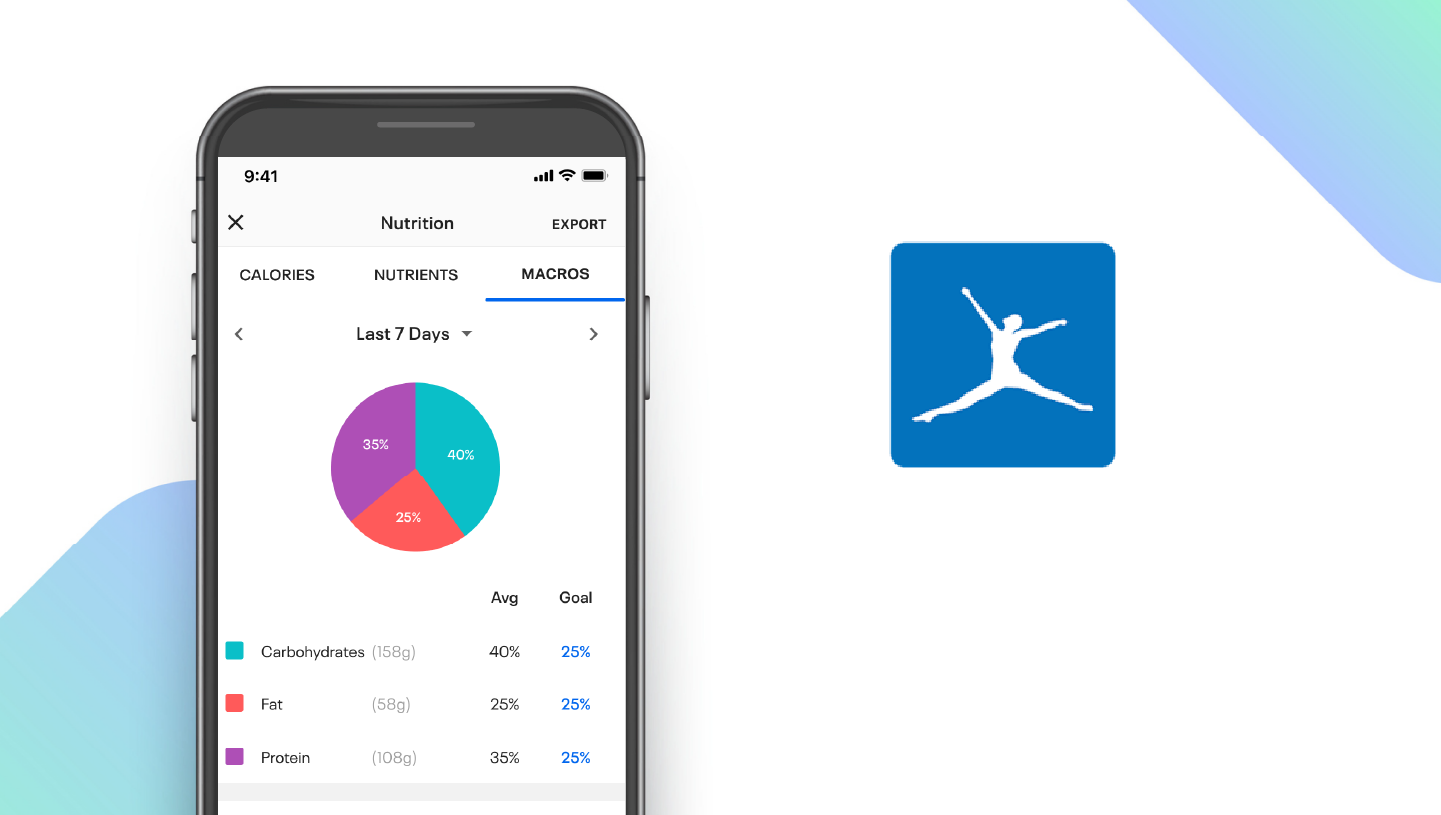 Download: Android ★★★★★★★★★★ | iOS ★★★★★★★★★★
MyFitnessPal is the top pick for our list of calorie counter apps because it has the biggest food database, an easy-to-use barcode scanner, and extras such as goal setting and tracking, fitness logging, and tons of community support. It has calorie and macro breakdowns, so you can track the way you want, and it also includes nutritional information such as fiber, sugars, cholesterol, and some vitamins and minerals. You can create your own entries from nutrition labels and favorite recipes or choose from member entries for popular fast-food and restaurant items. MyFitnessPal also connects with almost any fitness device, from Fitbits and Garmin trackers to Apple and Samsung Galaxy watches.
Notable features:
90-day free trial
In-app purchases: $0.99 – $99.99 per item
Support available: Help center, FAQ
MyFitnessPal Pros & Cons
What we like
What we don't like
Huge food database
The best features are paid
Manual-entry options for recipes
Member entries aren't always accurate
Progress reports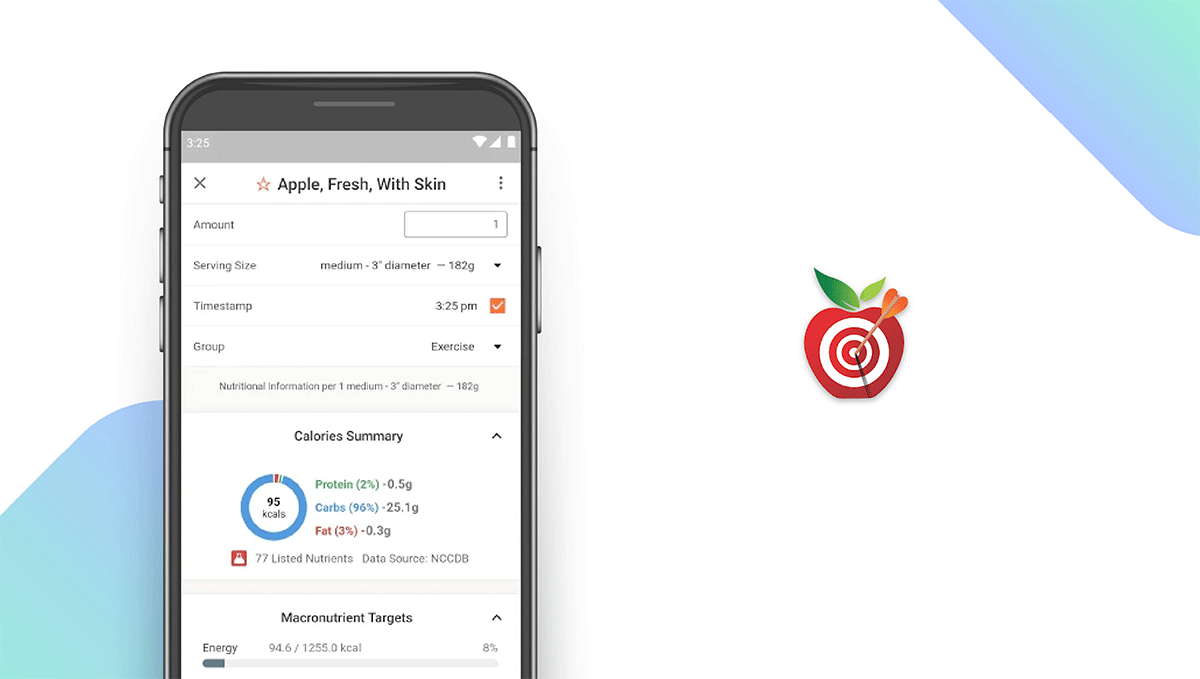 Download: Android ★★★★★★★★★★ | iOS ★★★★★★★★★★
Cronometer has a free basic version you can use for as long as you like that's sufficient if you're doing just basic calorie counting. Also, Cronometer makes sure your tracking is accurate because its staff personally verifies that every entry submitted by users is correct, and you can track everything from calories and macros to cholesterol intake and what supplements you're taking. The premium version of Cronometer includes extra features such as food suggestions, timestamps on diary entries, and priority customer support.
Notable features:
Free version available
Gold version: $8.99/month or $49.99/year
Support available: Help center, FAQ
Cronometer Pros & Cons
What we like
What we don't like
Verified food database
Comparatively small food database
Reporting capabilities
Ad-free version is paid
Syncs with many activity trackers
Lose It! — Best for Macro Breakdown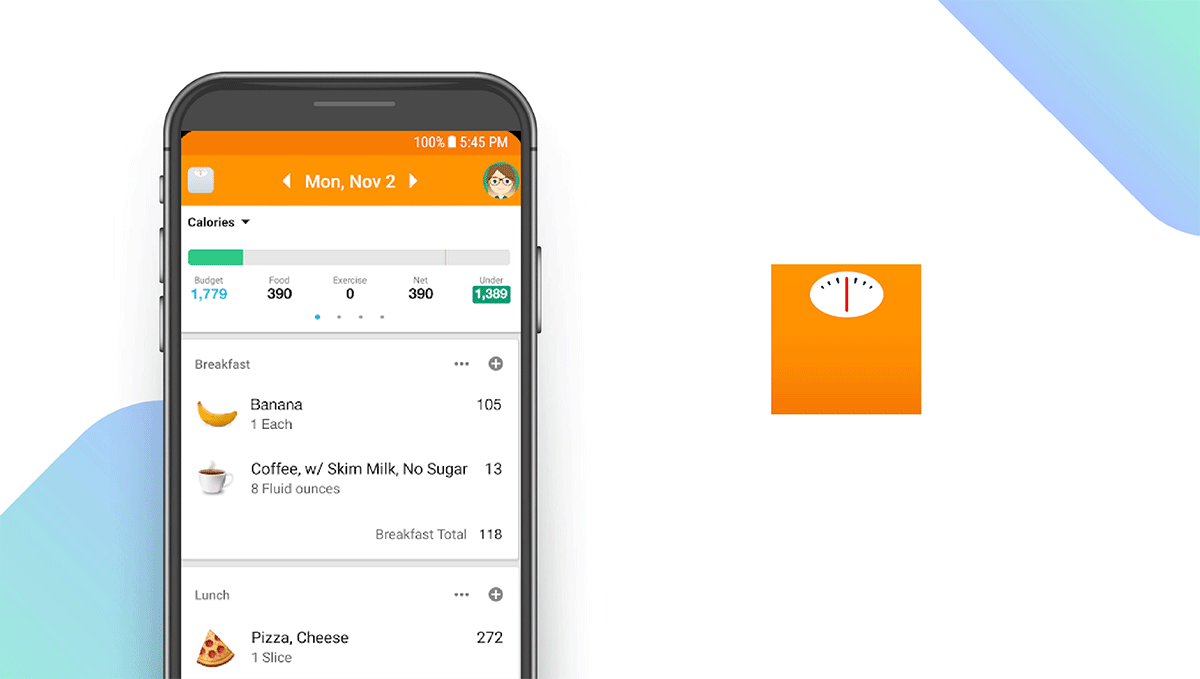 Download: Android ★★★★★★★★★★ | iOS ★★★★★★★★★★
If you're interested in digging into the quality of your food choices and not just the quantity, Calorie Counter by Lose It! is a good choice. It automatically breaks common foods down into carb, protein, and fat content so you can keep an eye on your macros, and it also lets you set personalized macro goals so the app will do the math for you. Additionally, it has a barcode scanner for one-touch food tracking and can give you a general breakdown of macros by analyzing a picture of your plate. Community support is also available with recipes and workout guides, and the personal insights feature lets you get an idea of your eating patterns over time so you can figure out what's working and what's not.
Notable features:
Free version available
Lose It! Premium: $39.99/year, Lose It! Premium Lifetime Subscription: $189.99
Support available: Help center, Live chat
Lose It! Pros & Cons
What we like
What we don't like
Focus on quality of nutrition
Exercise library is limited
FatSecret — Best Community Support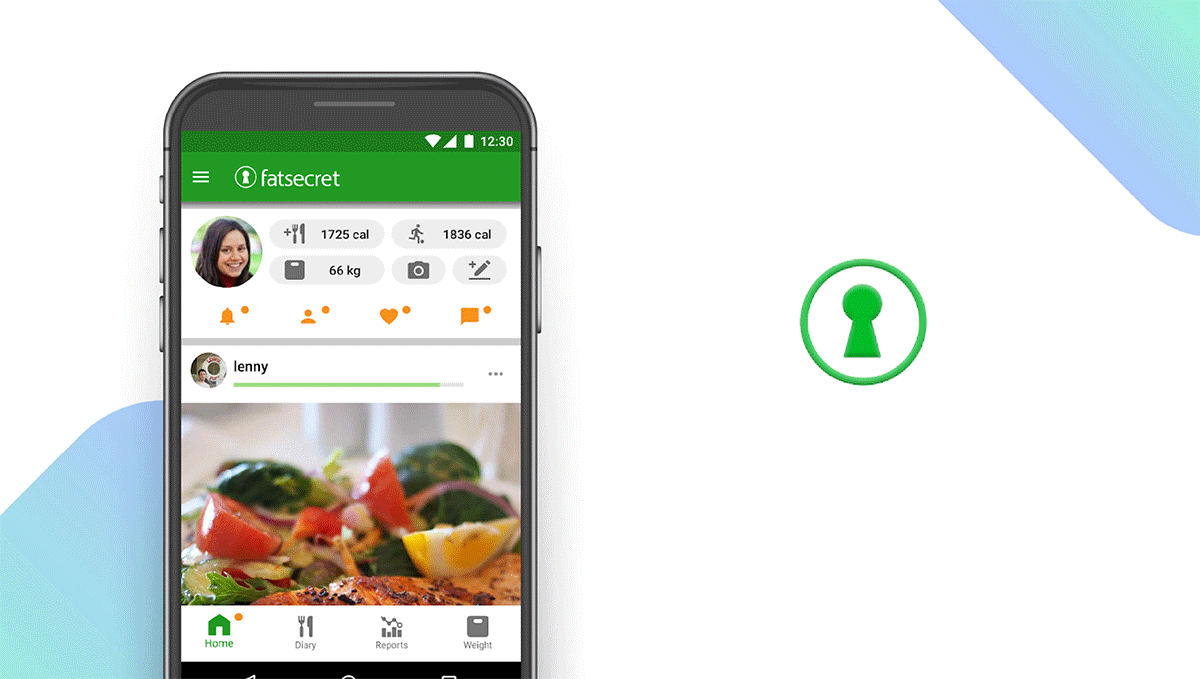 Download: Android ★★★★★★★★★★ | iOS ★★★★★★★★★★
Calorie Counter by FatSecret makes our list because of its streamlined calorie tracker and its fantastic community support features. Once you have a Premium subscription, you get access to dietitian-created meal plans, and there's an entire community of other members who interact with each other on a daily basis to provide tips, support, and encouragement. Getting to know people is easy because the app notifies you when you get comments or new followers, and members often share recipes and meal ideas. When it comes to the mechanics of food tracking, FatSecret doesn't disappoint. It has a barcode scanner for automatic tracking and uses image recognition to help you track foods from pictures.
Notable features:
No free trial
In-app purchases: $6.99 – $44.99 per item
Support available: Contact us form, FAQ
FatSecret Pros & Cons
What we like
What we don't like
Social media-style community support
No free trial
Food tracking from scanner and pictures
Premium subscriptions are pricey
Goal tracking
Lifesum — Best for Google Users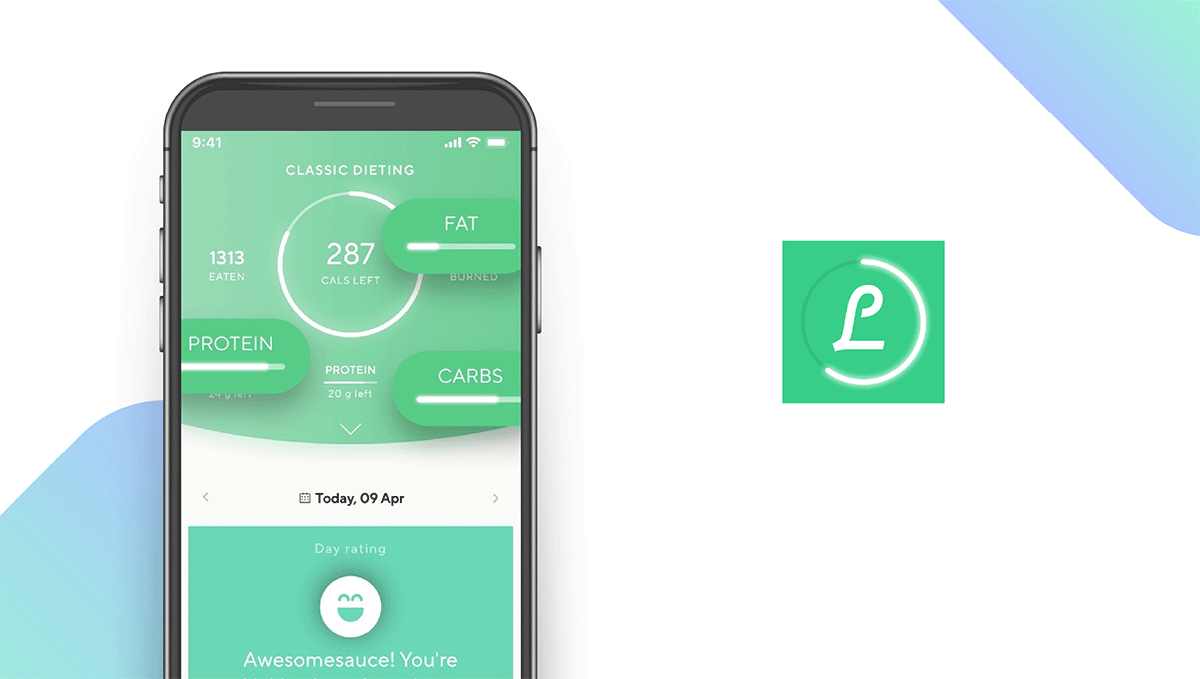 Download: Android ★★★★★★★★★★ | iOS ★★★★★★★★★★
Lifesum is a calorie and fitness tracker designed specifically to integrate with Google Fit and Samsung S Health, so if you're already using those apps, it's a seamless way to import fitness data and track your food, workouts, weight, and body measurements. Lifesum's food diary is easy to use with both a barcode scanner and a searchable food database, and it breaks down your food choices into macros so you can monitor the quality of your nutrition. There's an integrated meal planner and plenty of recipes, whether you're trying the Whole 30 or focusing on being vegan.
Notable features:
No free trial
In-app purchases: $3.75 – $52.56 per item
Support available: FAQ
Lifesum Pros & Cons
What we like
What we don't like
Multiple food tracking options
No personalized coaching
Fitness tracking
No free trial
Integration with Google Health apps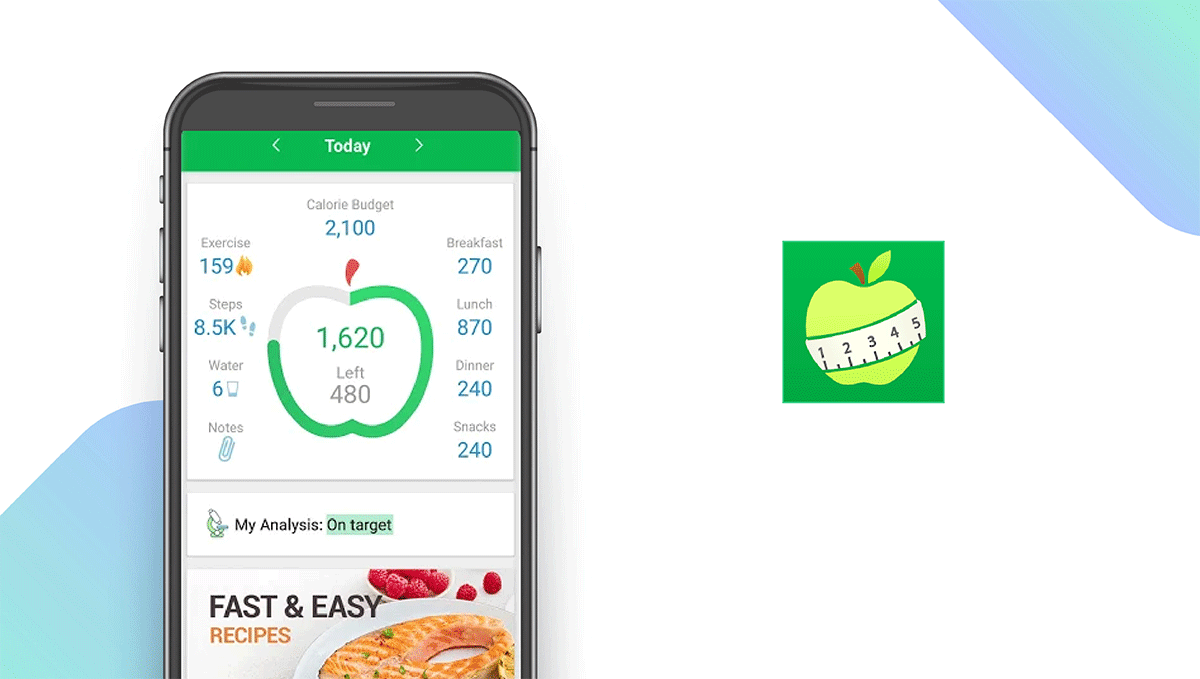 Download: Android ★★★★★★★★★★ | iOS ★★★★★★★★★★
With more than 12 million members and counting, MyNetDiary is a solid option when it comes to apps that help you count calories. It's designed to be simple and intuitive to use, with a clean interface. One of the top features of this app is its versatility. You can go bare bones and use the barcode scanner and tracking features to just keep an eye on overall calories, go more in-depth with macro and nutrient breakdowns, or choose from diet plans that range from low carb to high protein. The app also includes hundreds of verified recipes created by registered dietitians.
Notable features:
In-app purchases: $5.00 – $59.99 per item
Support available: Help center, FAQ, Email
MyNetDiary Pros & Cons
What we like
What we don't like
Gives food grades for at-a-glance decision-making
Doesn't provide info on all nutrients
Wide range of meal plan options
Food database updated daily
Fitbit — Best for Activity and Calorie Tracking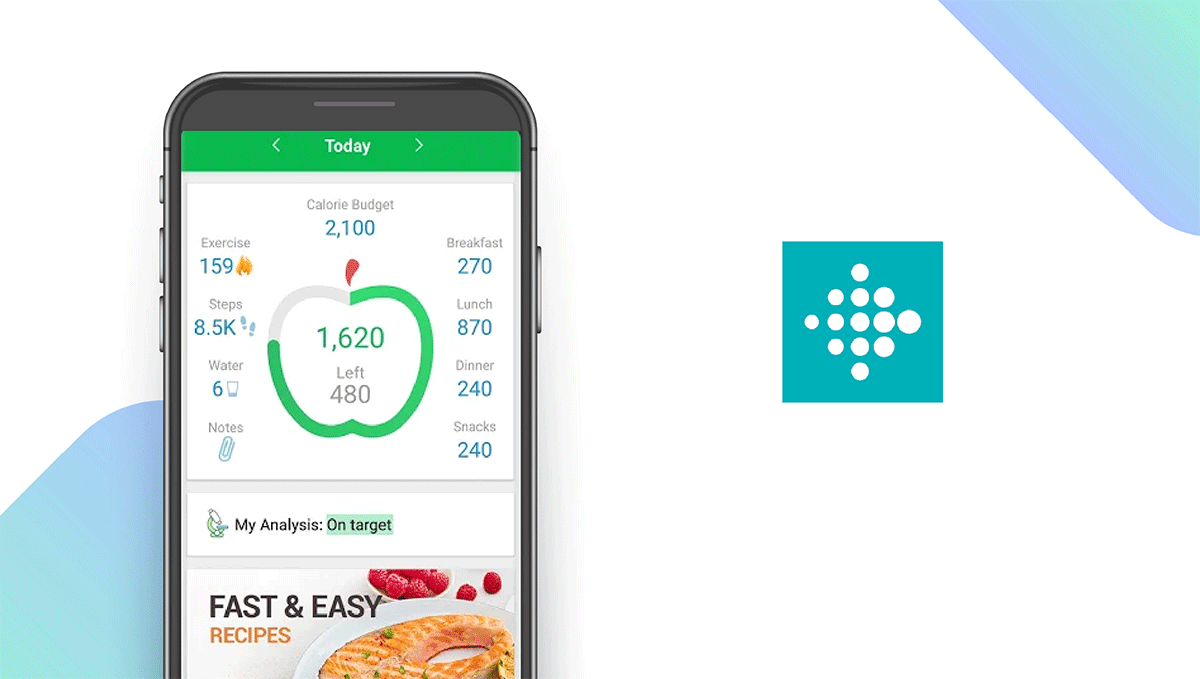 Download: Android ★★★★★★★★★★ | iOS ★★★★★★★★★★
Fitbit is known for its activity tracking, but it also lets you track your calories. The barcode scanner and searchable food database are decent, although not as thorough as some of our other picks, and personalized coaching is available for paid members. This app's best feature is its integration with Fitbit trackers, letting you get an overall picture of your health by tracking your weight, calories in, exercise minutes, steps, and sleep. It also has a social function that lets you pair up with friends for challenges or support.
Notable features:
7-day free trial
In-app purchases: $7.99 – $399.99 per item
Support available: Help center, Forums
Fitbit Pros & Cons
What we like
What we don't like
Seamless for Fitbit users
Limited database compared to other apps
Barcode scanner
Doesn't work with all activity trackers
Social support features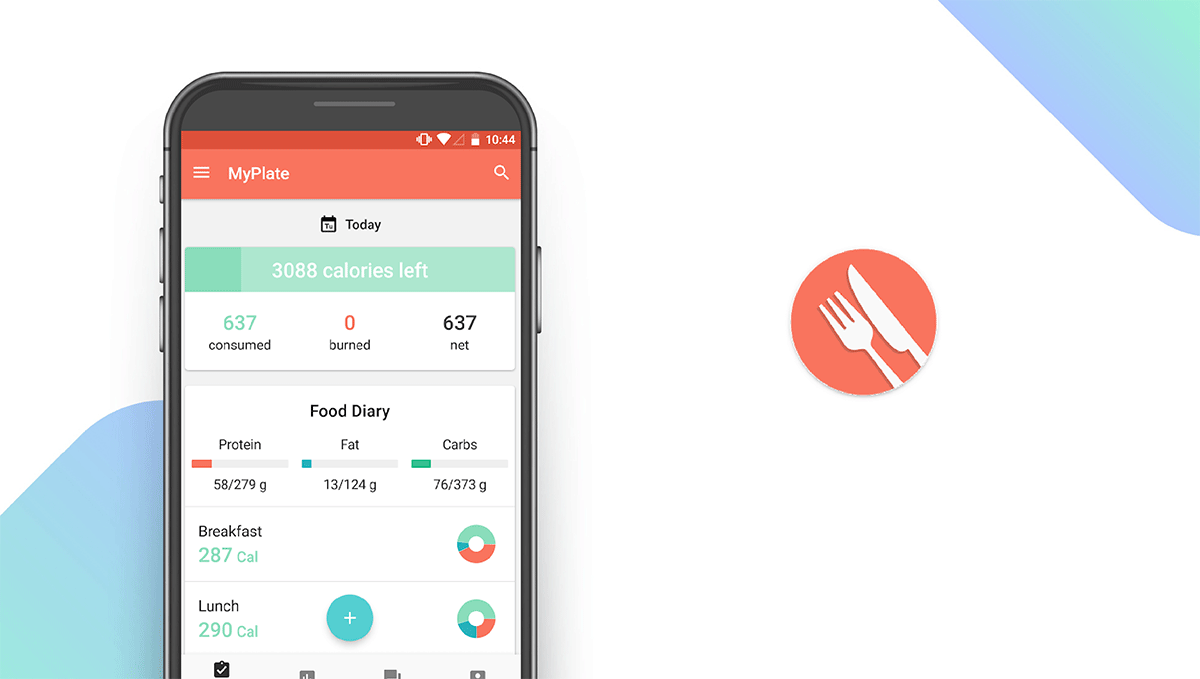 Download: Android ★★★★★★★★★★
Backed by the U.S. Department of Agriculture, MyPlate Calorie Counter lets you track your food and nutrition without cluttering up the interface with too many bells and whistles. You can set goals for things like "eat more veggies," and if you're not sure where to start, the app can pick for you. As you enter your foods for the day, you'll see real-time progress toward getting enough of each food group so you can adjust your choices as needed. There is also a gamification aspect that lets you earn badges for meeting goals and entering challenges.
Notable features:
Free version available
In-app purchases: $9.99 – $44.99 per item
Support available: FAQ, Email
MyPlate Calorie Counter Pros & Cons
What we like
What we don't like
Food group breakdown
No personalized coaching available
Minimalist style
Gamification makes calorie counting fun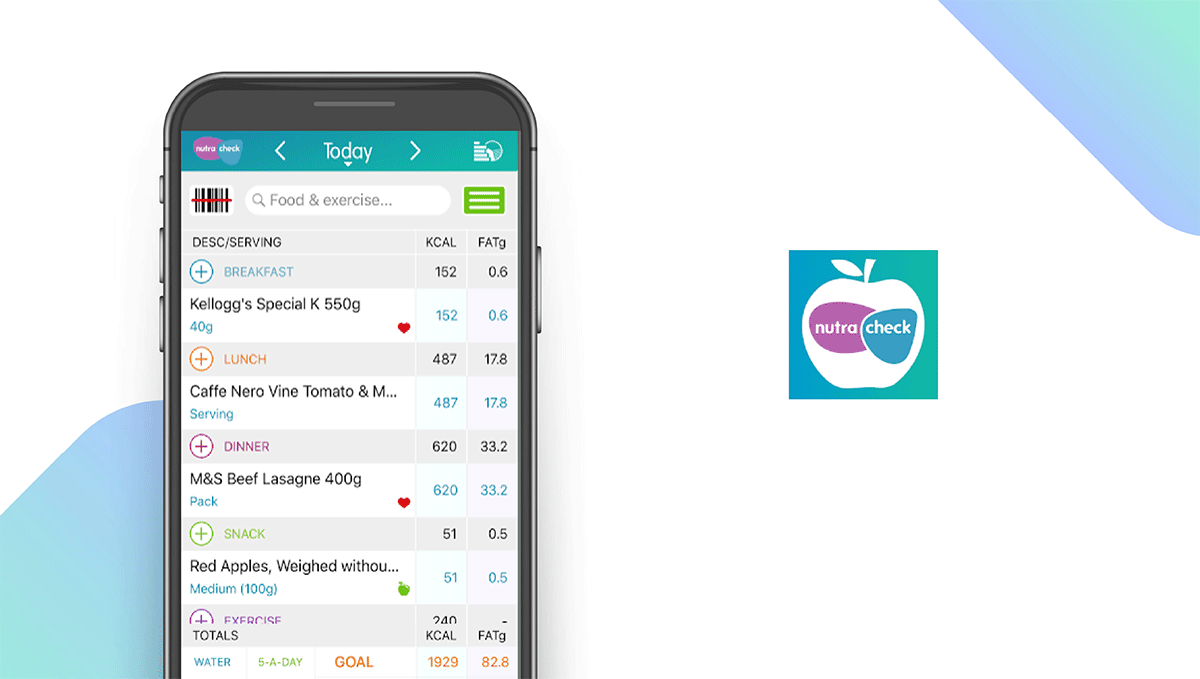 Download: Android ★★★★★★★★★★ | iOS ★★★★★★★★★★
Calorie Counter+ lets you keep a detailed food diary as well as monitor your nutrition quality, water intake, and exercise minutes. It has photos of food labels so you can be sure the entry you're selecting is what you're actually eating, and the app can keep an icon on your home screen so you always know how many calories you have left for the day. Syncing options work with Fitbit, Apple Watch, and Garmin devices.
Notable features:
7-day free trial
In-app purchases: $1.99 – $39.99 per item
Support available: FAQ, Email
Nutracheck Calorie Counter+ Pros & Cons
What we like
What we don't like
Food label photos provide better accuracy
No personalized coaching
Community forum for support
Calorie Counter Apps: Features Summary Table
Calorie Counter Apps Comparison Table
App
In-App Purchases
Features
MyFitnessPal — Top Pick
$0.99 – $99.99 per item

✓

Barcode scanner


✓

Searchable food database


✓

Personalized coaching


✓

Fitness log
Cronometer — Best Free Version
Gold version: $8.99/month or $49.99/year

✓

Barcode scanner


✓

Searchable food database


✓

Personalized coaching


✓

Fitness log
Lose it! — Best for Macro Breakdown
Lose It! Premium: $39.99/year, Lose It! Premium Lifetime Subscription: $189.99

✓

Barcode scanner


✓

Searchable food database


X

Personalized coaching


✓

Fitness log
FatSecret — Best Community Support
$6.99 – $44.99 per item

✓

Barcode scanner


✓

Searchable food database


✓

Personalized coaching


✓

Fitness log
Lifesum — Best for Google Users
$3.75 – $52.56 per item

✓

Barcode scanner


✓

Searchable food database


X

Personalized coaching


✓

Fitness log
MyNetDiary — Best Versatility
$5.00 – $59.99 per item

✓

Barcode scanner


✓

Searchable food database


✓

Personalized coaching


✓

Fitness log
Fitbit — Best for Activity and Calorie Tracking
$7.99 – $399.99 per item

✓

Barcode scanner


✓

Searchable food database


✓

Personalized coaching


✓

Fitness log
MyPlate Calorie Counter — Best Basic Features
$9.99 – $44.99 per item

✓

Barcode scanner


✓

Searchable food database


X

Personalized coaching


✓

Fitness log
Nutracheck Calorie Counter+ — Best Barcode Scanner
$1.99 – $39.99 per item

✓

Barcode scanner


✓

Searchable food database


X

Personalized coaching


✓

Fitness log