The Best Apps for Anxiety of 2023
Written by: BestApp.com App Testing Team - Updated: Jul 27, 2021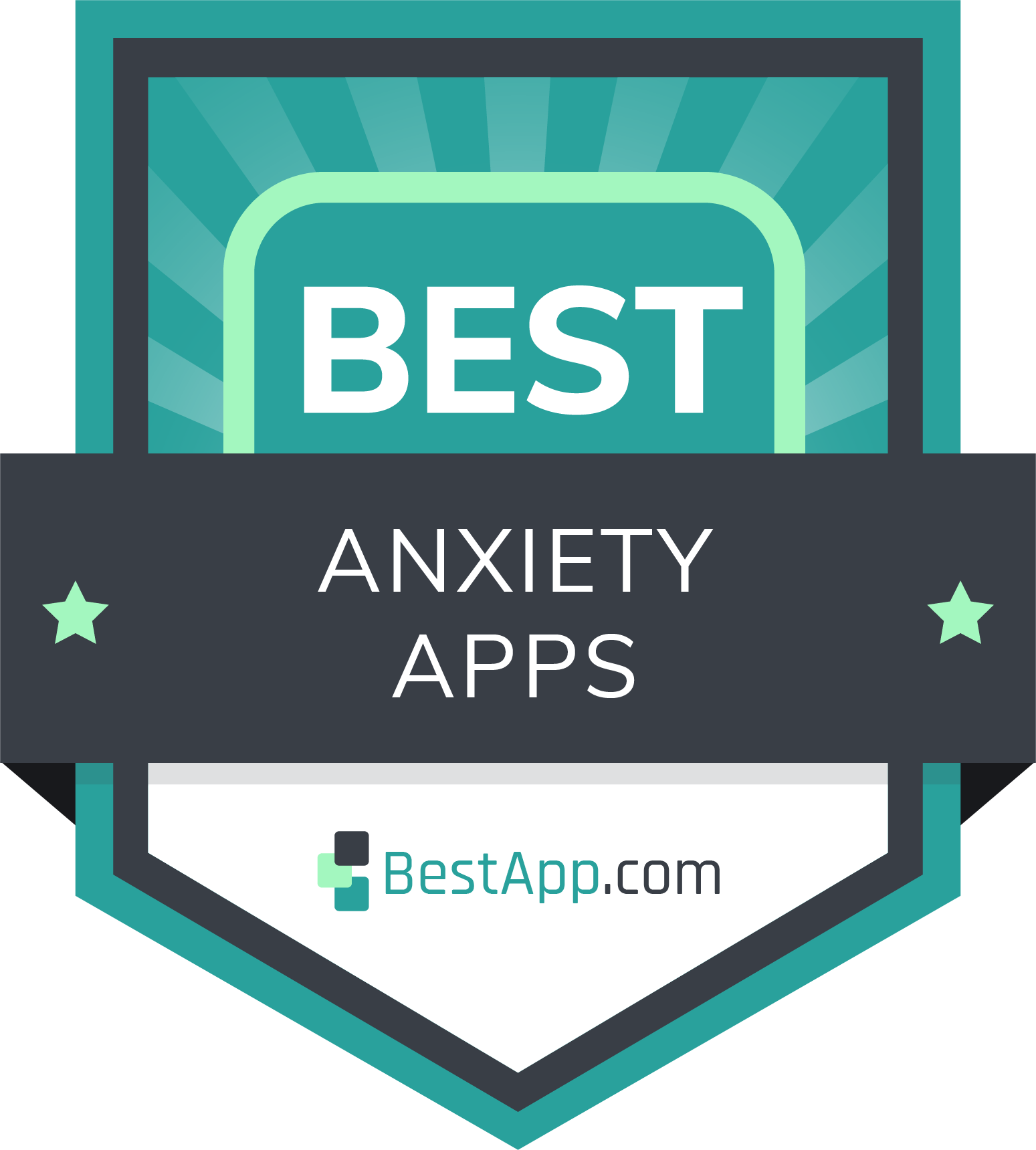 Apps for anxiety are designed to help you relax or work through anxious thoughts through guided exercises and activities. Our top pick is Headspace due to its user-friendly app design and wide range of meditations to choose from. But everyone's inner thoughts work differently, so you may want to consider one of the other apps on our list.
Top 10 Apps for Anxiety to Try
How We Chose the Best Apps for Anxiety
Anxiety apps come in many different styles, including those that focus on meditation, and those that offer mood tracking, coaching, and stress relief. We've included apps that take multiple approaches so you can decide which tools and features are most important to you before downloading an app.
Choose the app that's right for you
Some apps are designed to be used in the moment for immediate relief from anxious thoughts or panic attacks. Others are meant to be used over the long term to help you build a consistent mindfulness or meditation practice. If it's your first time using an app like this, consider trying out more than one. Some parts, such as the color scheme or narrator's voice, are a matter of personal preference.
Consider the cost
To get the most benefit from your anxiety app, choose a subscription plan that you'll want to stick with for the long term. While some apps are free, others charge a fee before you can access premium content or get personalized recommendations.
Our Reviews of Apps for Anxiety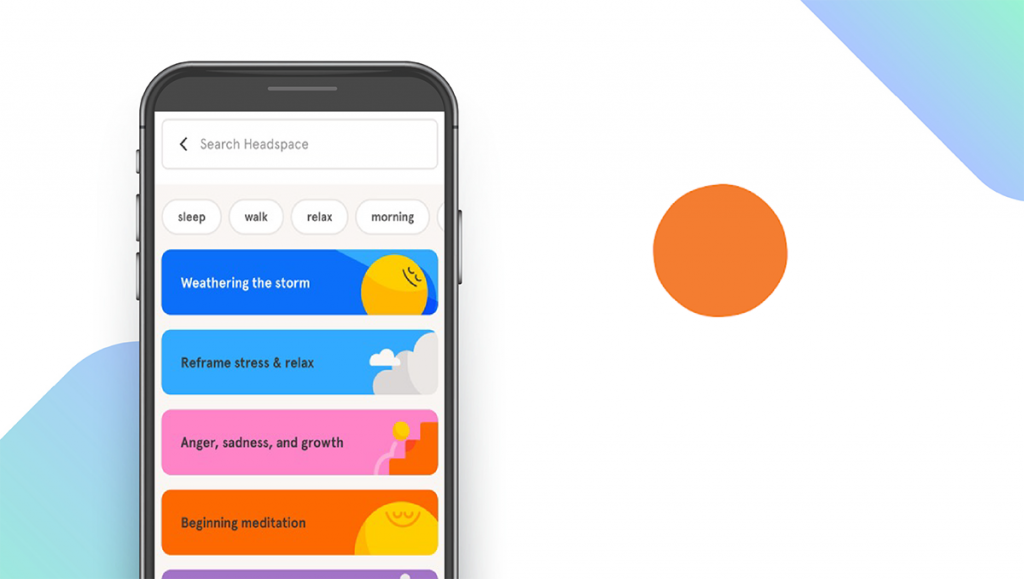 Download: Android ★★★★★★★★★★ | iOS ★★★★★★★★★★
Headspace is our top pick because of its high-quality content geared toward a range of goals, including better sleep, reduced stress, and mindfulness. You can listen to mindfulness stories and mini-meditations throughout the day, or choose a "sleepcast" to help you sleep better at night. Headspace is available for free, but you'll need to upgrade to Headspace Plus to get access to everything that's available, including Move Mode for a combination of mental and physical exercises. This app's user-friendly interface and appealing color scheme make it a good choice for those new to meditation who want to develop consistent habits.
Notable features:
7-Day free trial
Subscription plans: Plus: $12.99/month
Support available: Help Center, Email, Chat, Tickets
Headspace Pros & Cons
What we like
What we don't like
Visually-appealing animations
Limited free content
Goal-oriented meditations
High subscription cost
Discount for annual subscriptions
Mindshift — Best Free Version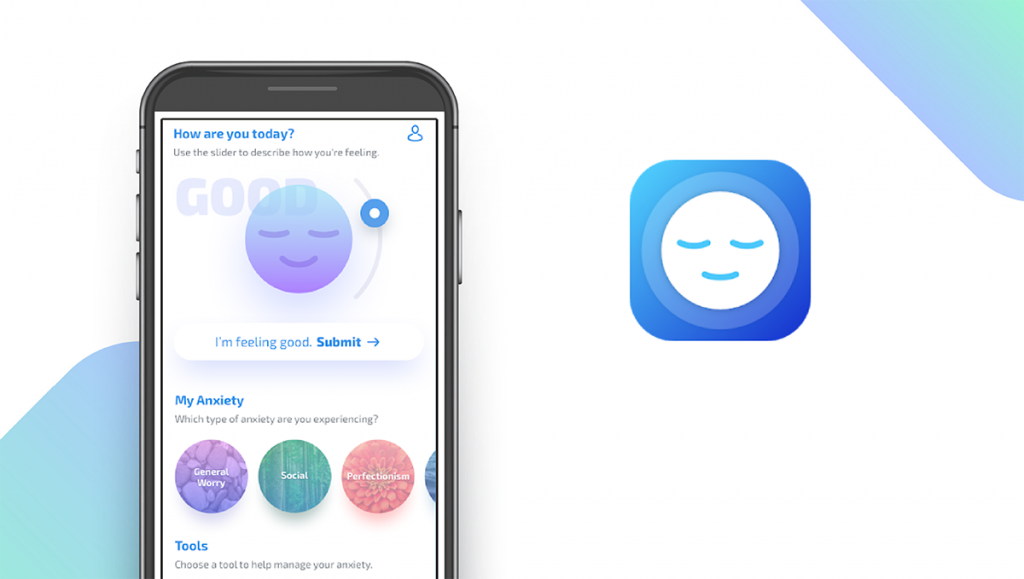 Download: Android ★★★★★★★★★★ | iOS ★★★★★★★★★★
Mindshift is an anxiety app produced by a nonprofit called Anxiety Canada. Not only is it free, it uses Cognitive Behavioral Therapy (CBT) to provide "evidence-based anxiety relief." The app can help you address worry, panic, perfectionism, phobias, and social anxiety. Features include a thought journal, guided relaxation and mindfulness exercises, and other tools to help you reframe your thought patterns and address your fears. Mindshift is available on iOS and Android devices and is entirely free, making it a good alternative to premium meditation apps. You can also export data to share with your therapist or other mental health professional.
Notable features:
Free
Support available: Email, Phone
Mindshift Pros & Cons
What we like
What we don't like
Free to use
Limited customer support
Option to export data
Based on Cognitive Behavioral Therapy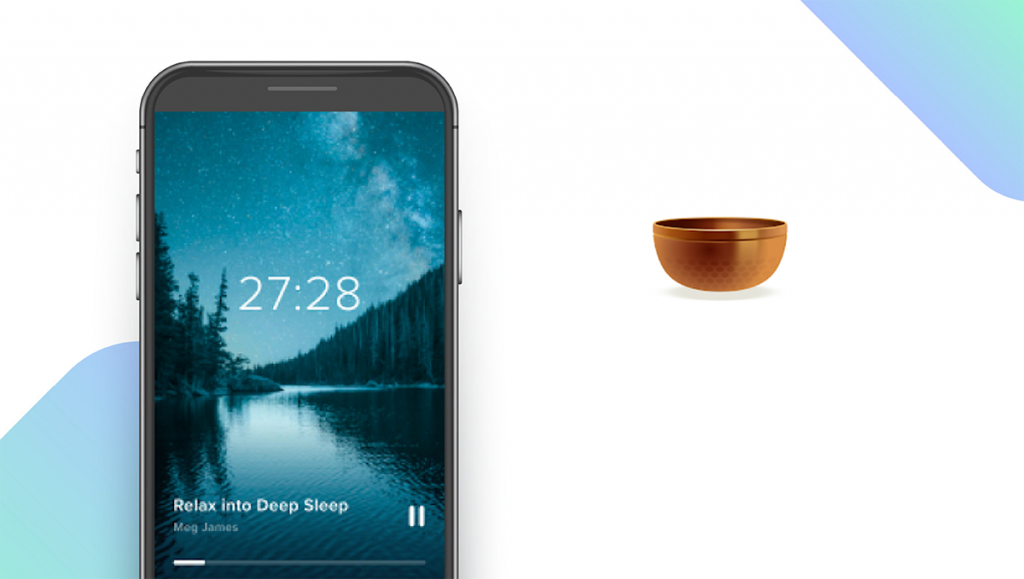 Download: Android ★★★★★★★★★★ | iOS ★★★★★★★★★★
Insight Timer is designed to help you with sleep, stress, and anxiety, and it offers guided meditations by well-known figures such as Gisele Bündchen and Goldie Hawn. You can also choose from nature sounds, chanting, drumming, sound healing, and more. This app is great for families, since it has meditations specifically for parents and children. Other features include courses, online lectures, and live events. You'll need to upgrade to the Member Plus version to access some of their courses (you can test out these premium courses at no cost with the 30-day free trial). Insight Timer also offers many features that are always free, including a library of over 100,000 guided meditations and a meditation timer.
Notable features:
Free version available
Subscription plan: $30/year
Support available: Help Desk, Chat
Insight Timer Pros & Cons
What we like
What we don't like
Courses and events
No phone support
Celebrity narrators
Calm — Best for Relaxation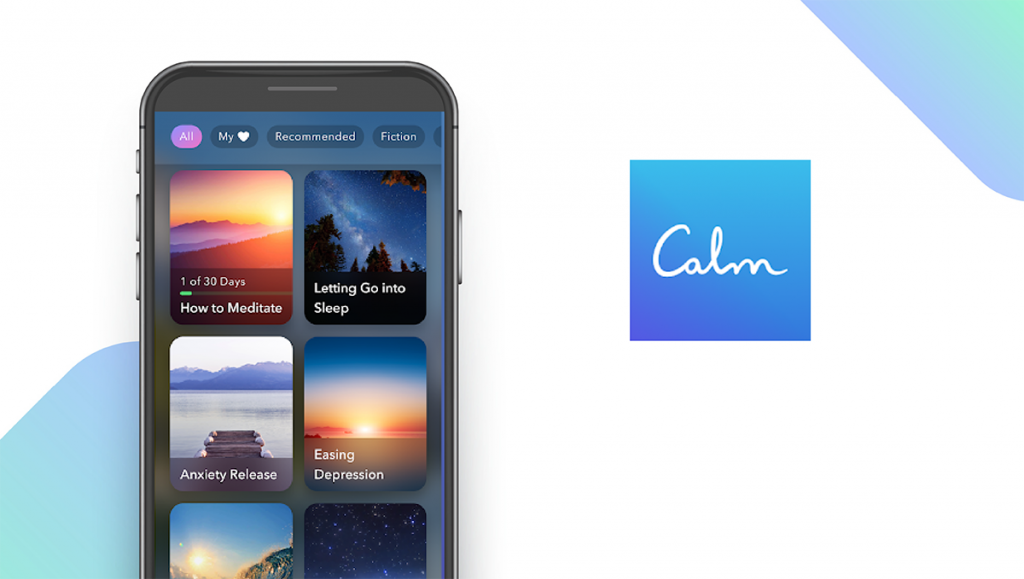 Download: Android ★★★★★★★★★★ | iOS ★★★★★★★★★★
While Headspace focuses on colorful animations, Calm sets itself apart with beautiful nature imagery and sounds to create an immersive relaxation experience. You can listen to a guided playlist such as "7 Days of Calming Anxiety," "7 Days of Managing Stress," or choose from themed meditations like "Dating Courageously" or "Panic SOS." Calm's soundscapes can take you to places like a Costa Rican jungle, while celebrity narrators like Shawn Mendes and Anna Kendrick lend a familiar voice to the material. Calm is more expensive than some of the other options on our list, but its well-produced content makes up for the higher price tag.
Notable features:
7-Day free trial
Subscription plans: Premium: $14.99/month
Support available: Help Center/FAQs, Tickets
Calm Pros & Cons
What we like
What we don't like
Celebrity narrators
Expensive subscription price
Immersive soundscapes
Meditations for kids
Worry Watch — Best for Introspection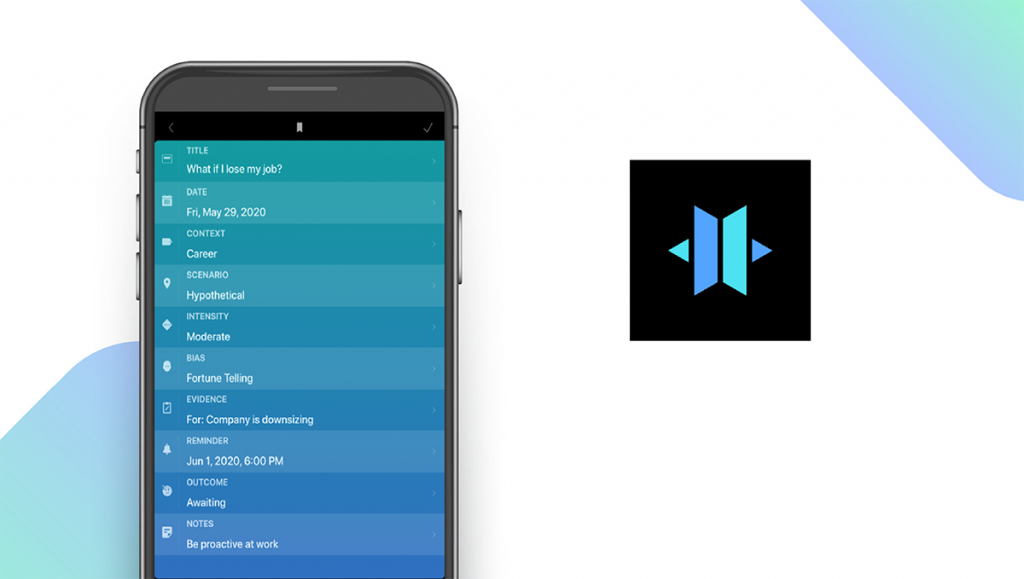 Download: iOS ★★★★★★★★★★
Worry Watch is all about identifying what's worrying you and addressing thoughts that make you anxious. You can write down your thoughts in a "anxiety journal," and revisit them later to see if the problem was as bad as you feared. You'll be able to see how frequently you have repetitive thoughts and work through them with reason and logic. You can also set up positive affirmations to motivate you on a daily or weekly basis. While Worry Watch doesn't have guided meditations or courses, its focus on anxiety makes it a good choice for those who want to work through their problems in an introspective manner. Worry Watch is currently available on iOS.
Notable features:
One-time purchase: $4.99
Support available: Email
Worry Watch Pros & Cons
What we like
What we don't like
Affordable price
Not available on Android
Built-in anxiety journal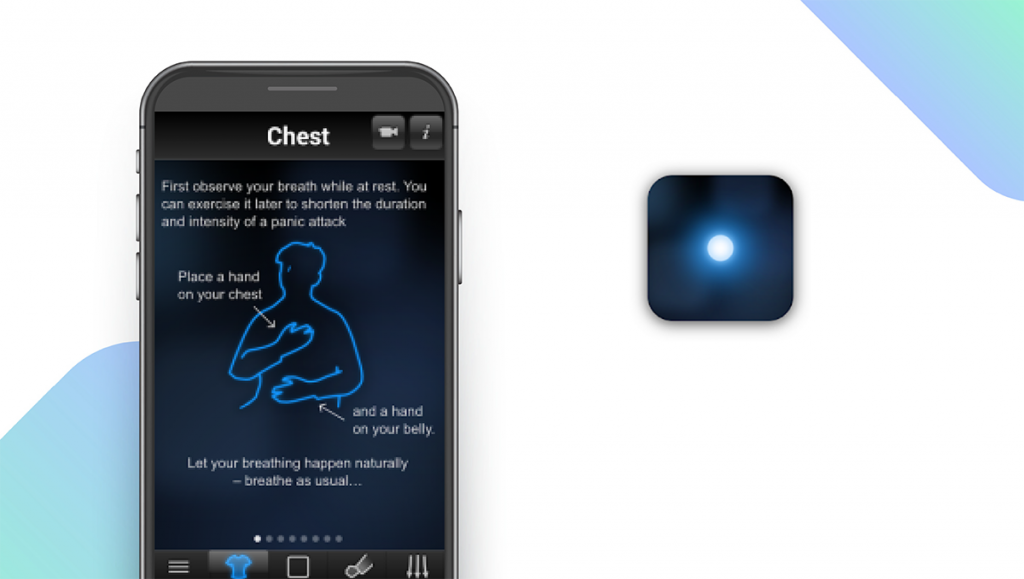 Some anxiety apps are intended to improve your well-being over time, but others are designed to be there for you when you need help in the moment. This app is intended for situations where you're at risk of having a panic attack, such as at the grocery store or on an airplane. It will walk you through strategies such as putting a hand on your chest and focusing on your breath. The Panic Relief app was developed by a cognitive behavioral therapist from Copenhagen, and it only costs $0.99. You can use it on your own or with the support of your therapist.
Notable features:
One-time purchase: $0.99
Support available: Email
Panic Relief Pros & Cons
What we like
What we don't like
Affordable price
Limited features
Developed by a therapist
No guided meditations
Two Dots — Best Game for Calming Effects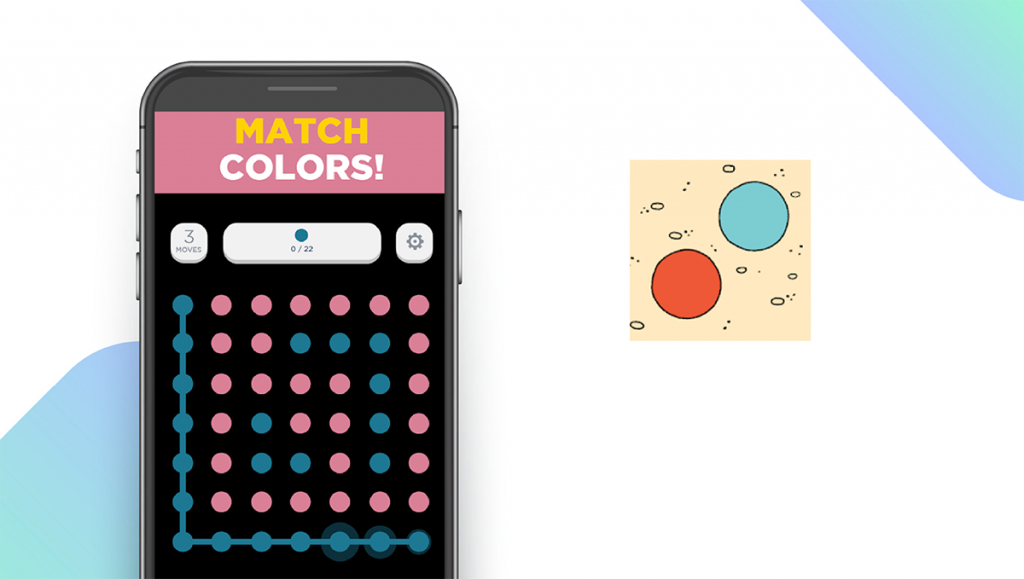 Download: Android ★★★★★★★★★★ | iOS ★★★★★★★★★★
Anxiety apps don't all have to be about mindfulness and meditation: sometimes you just need a distraction. That's where Two Dots comes in. This puzzle game will take you through a variety of environments, such as the ocean and the jungle, as you connect dots of different colors to earn points and raise your score. Two Dots is available on both iOS and Android, and is free to use, with in-app purchases to unlock special features. The game is built with a minimalist look and feel and set to relaxing music to help you reduce anxiety. There's even a color blind mode for those who need it. You can play against your friends if you want to get competitive.
Notable features:
Free
Support available: Email, FAQs, Tickets
Two Dots Pros & Cons
What we like
What we don't like
Minimalist aesthetic
No meditations or exercises
Relaxing music
Color blind mode
Colorfy — Best for Art Therapy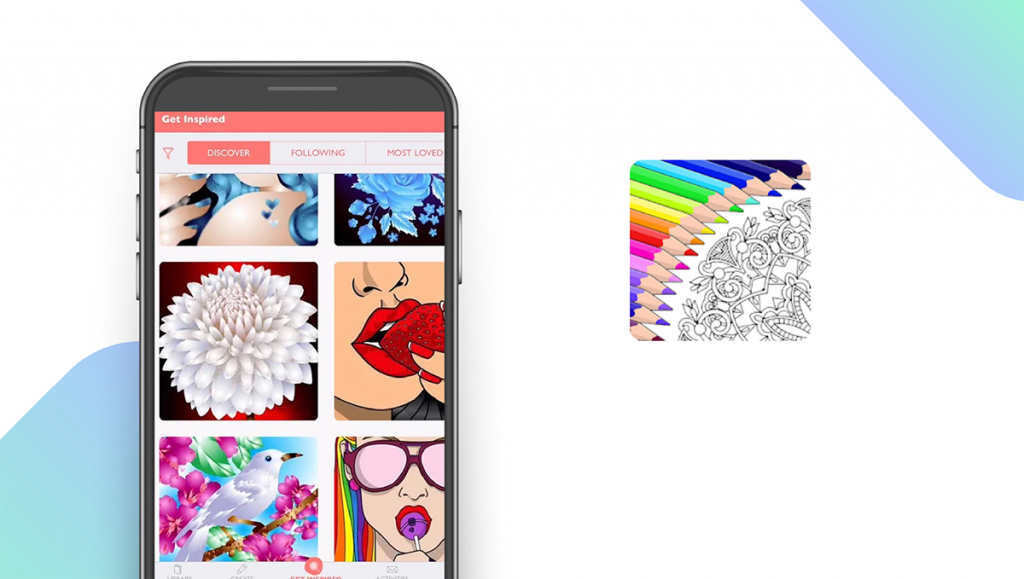 Download: Android ★★★★★★★★★★ | iOS ★★★★★★★★★★
If you aren't looking for guided meditations and just want to immerse yourself in art and color, then Colorfy may be the right anxiety app for you. Art therapy is a well-known method of stress relief, and this app has over 1000 pictures for you to choose from. You can pick a color palette and the type of brush you want to use, and even create your own mandalas from scratch. Other options include relaxing images like flowers, gardens, and cats, as well as famous works of art like the Mona Lisa. You'll even get access to a virtual "AR" gallery so you can see what it would look like on your own wall. Colorfy is free to use, but you can subscribe for $7.99 per month to get access to advanced features and new images each week.
Notable features:
Subscription plans: Monthly: $7.99
Support available: Email, FAQs, Tickets, Community
Colorfy Pros & Cons
What we like
What we don't like
Affordable price
No guided exercises
1000s of images
Dare — Best Community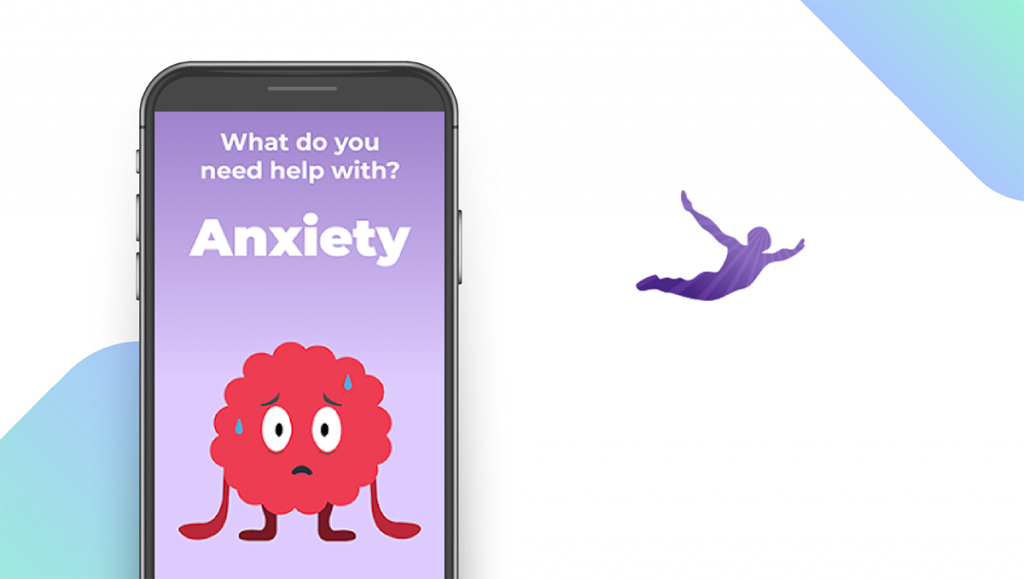 Download: Android ★★★★★★★★★★ | iOS ★★★★★★★★★★
The Dare app is based on a book by Barry McDonagh that's intended to help readers manage their anxiety and panic attacks. It addresses fears such as public speaking, driving anxiety, and insomnia. You can use the app to practice the skills described in the book, and join the online community to connect with other readers. The app comes with hundreds of audio tracks for you to download, and a personal mood journal you can use to track your progress over time. Dare may be a good choice for those who want to connect with others who also experience anxiety. It costs $9.99/month to unlock all features, and offers a 30-day free trial.
Notable features:
30-Day free trial
Subscription plans: Monthly: $9.99
Support available: Email
Dare Pros & Cons
What we like
What we don't like
Book tie-in
High subscription price
Online community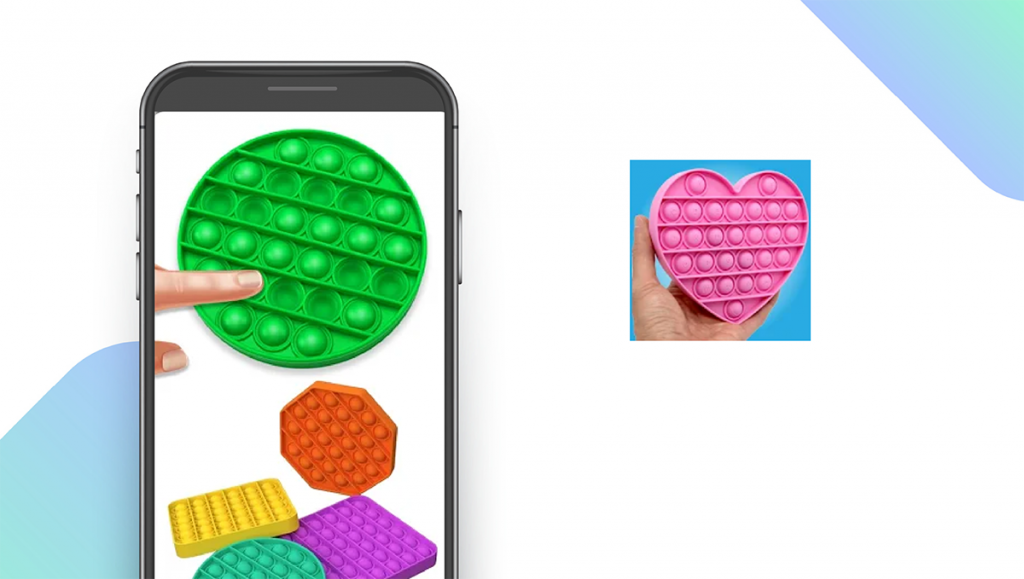 Download: Android ★★★★★★★★★★ | iOS ★★★★★★★★★★
The AntiStress Anxiety Relief Game is similar to Two Dots, but offers more variety in terms of gameplay. You'll get access to over 36+ games, including a piano keyboard, a fidget spinner, and other stress-relieving activities. You can choose from wood, brick, and bulb smashing to release your frustrations, or ripple, mist, and slime effects for a distracting visual experience. Other options include color therapy and wind chimes. This app is free to download on both Android and iOS devices, but you'll have to pay to remove ads.
Notable features:
Free, in-app purchases
Support available: Email, Phone
AntiStress Anxiety Relief Game Pros & Cons
What we like
What we don't like
Free to use
Ad-supported
Wide range of games
Anxiety Apps: Features Summary Table
Anxiety Apps Comparison Table
App
Subscription Fee
Features
Headspace — Top Pick
Plus: $12.99/month

✓

Meditation Based


✓

Mood Tracker


X

Therapist/Coach


✓

Community/Sharing
Mindshift — Best Free Version
Free

✓

Meditation Based


✓

Mood Tracker


✓

Therapist/Coach


✓

Community/Sharing
Insight Timer — Best Free Trial
Member Plus: $30/year

✓

Meditation Based


X

Mood Tracker


X

Therapist/Coach


✓

Community/Sharing
Calm — Best for Relaxation
Premium: $14.99/month

✓

Meditation Based


X

Mood Tracker


X

Therapist/Coach


✓

Community/Sharing
Panic Relief — Best for Emergencies
$0.99

X

Meditation Based


X

Mood Tracker


✓

Therapist/Coach


X

Community/Sharing
Worry Watch — Best for Introspection
$4.99

X

Meditation Based


X

Mood Tracker


✓

Therapist/Coach


✓

Community/Sharing
Two Dots — Best Game for Calming Effects
Free

X

Meditation Based


X

Mood Tracker


X

Therapist/Coach


✓

Community/Sharing
Colorfy — Best for Art Therapy
Monthly: $7.99

X

Meditation Based


X

Mood Tracker


X

Therapist/Coach


✓

Community/Sharing
Dare — Best Community
Monthly: $9.99

X

Meditation Based


✓

Mood Tracker


X

Therapist/Coach


✓

Community/Sharing
AntiStress Anxiety Relief Game — Best Variety
Free

X

Meditation Based


X

Mood Tracker


X

Therapist/Coach


X

Community/Sharing