The Best Budget Apps of 2023
Written by: BestApp.com App Testing Team - Updated: Apr 02, 2021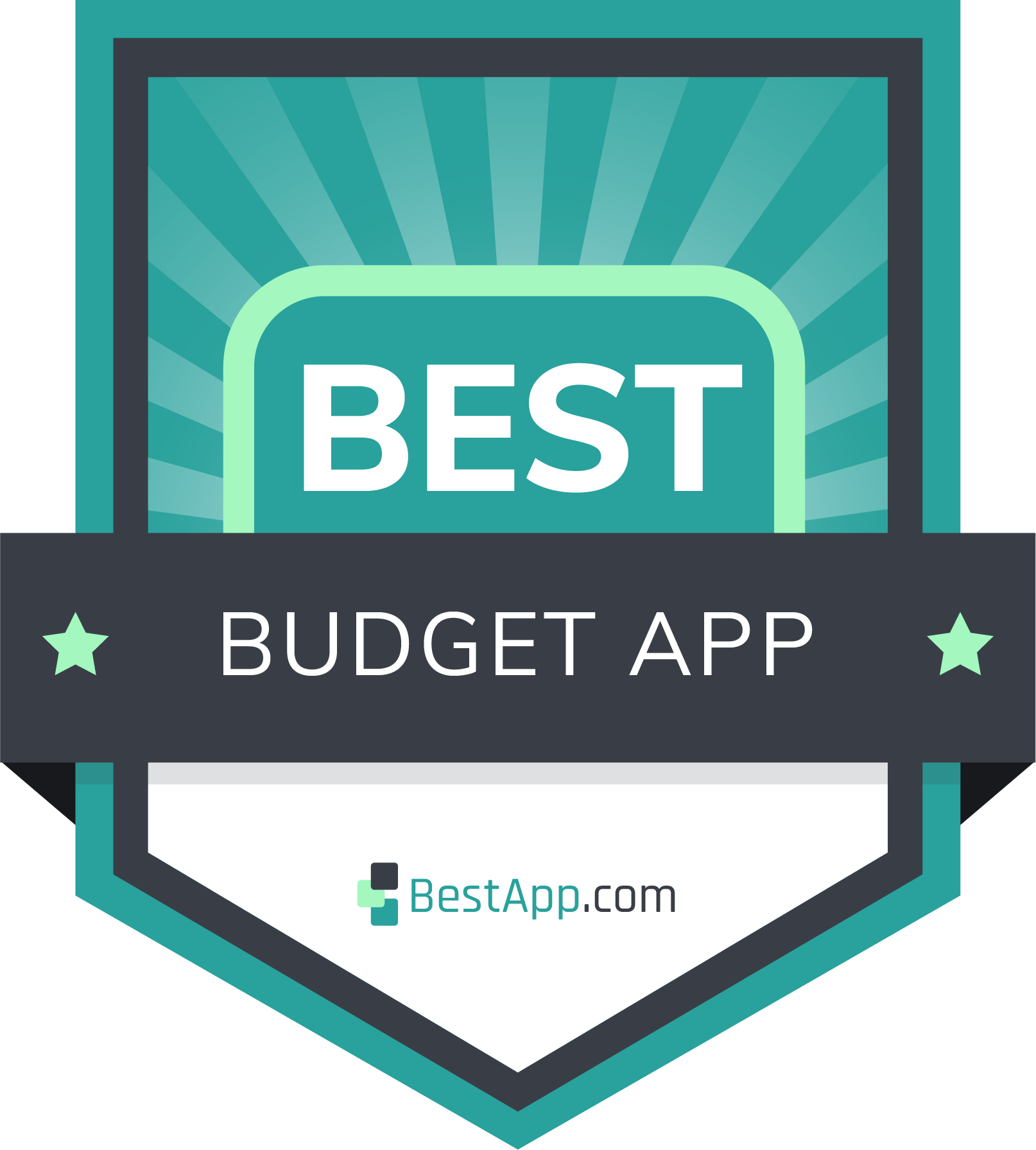 When reviewing budget apps, we loved You Need a Budget and its emphasis on giving every dollar a purpose. It's our top pick for individual and family budget planners alike. However, if You Need a Budget doesn't suit your needs, we've selected nine other budget apps that come with different features and price tags to suit your needs.
Top 10 Budget Apps to Try
How We Chose the Best Budget Apps
We selected our budget apps based on key features like real-time transaction trackers, auto-syncing with your bank, and payment reminders. When you're ready to take a fresh look at your personal finances, it's important to be clear on your financial goals so you choose an app that can support your budgeting in the long run.
Choose the budget app that's right for you
Taking control over your personal finances is important for a secure financial future. However, choosing the right budget app depends on your personal circumstances and budget goals. Some apps sync all your financial accounts, including checking, savings, loan, and investment accounts, allowing them to automatically track and report on all your transactions. However, if you're uncomfortable with sharing that information, you might prefer to use an app that relies on manual data entry and reporting.
Double down on security
Most budgeting apps ask users to sync their bank and investment accounts to gain an accurate picture of their finances. This saves you time and can paint a more accurate picture of your finances over time. However, it also exposes you to potential threats. When choosing your budgeting app, make sure it offers multi-factor authentication, end-to-end data encryption, and GDPR compliance and is ISO 27001 certified.
Our Budget App Reviews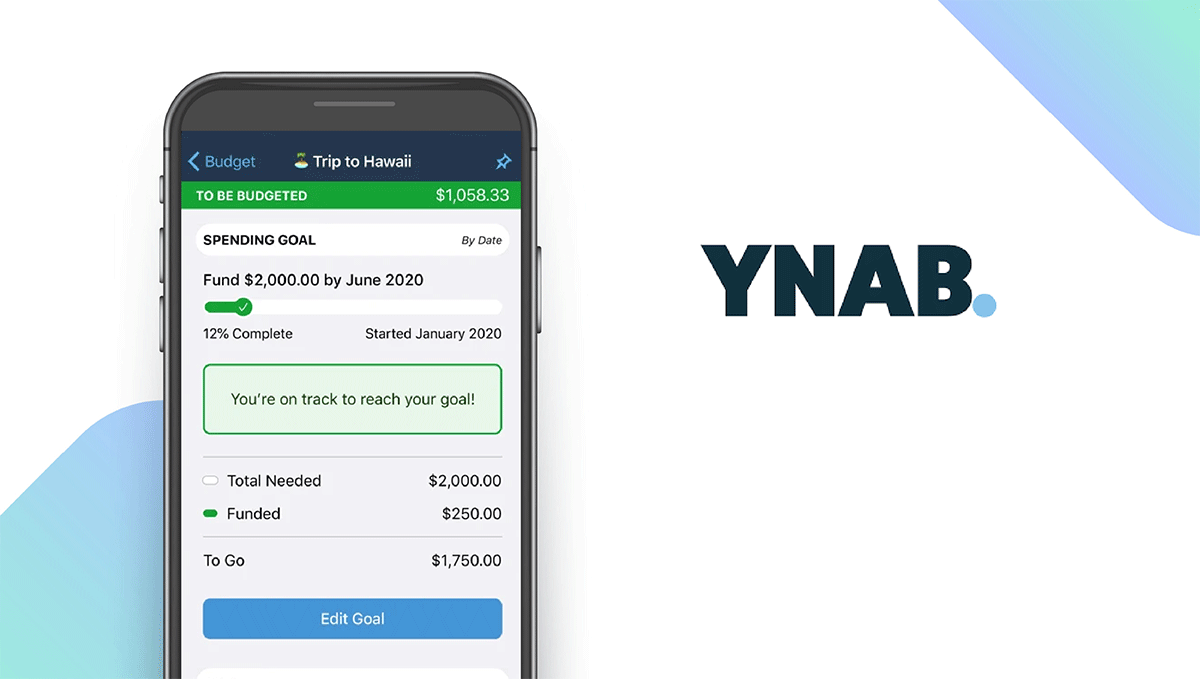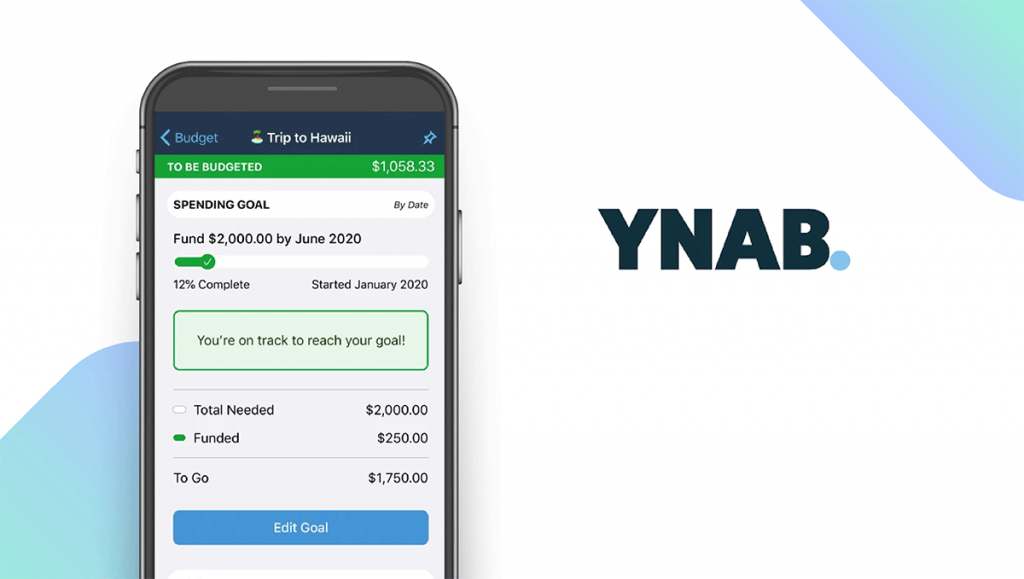 Download: Android ★★★★★★★★★★ | iOS ★★★★★★★★★★
YNAB is a budget app built with long-term financial planning in mind. One of the Four Rules the app encourages its users to follow is to give "every dollar a job," meaning you need to decide up-front what money will go towards spending and what needs to go towards saving. Another cool feature is the option to account for infrequent large expenses, like a vacation, and save for it up front so that you're well prepared when the time comes to buy those plane tickets. The app has many great features that support these rules, like the ability to sync all your bank accounts with the app and manually enter transactions that might have been paid in cash. Users can easily share real-time information with their partners and family members for transparent budgeting across the board. One of the biggest perks of YNAB is its extensive repository of courses and free workshops where users learn more about personal finances and how to better manage their money.
Notable features:
Free version available for 34 days
In-app purchases: $11.99/month or $84/year
Customer support: Help center
You Need a Budget Pros & Cons
What we like
What we don't like
Syncs directly with your bank accounts
Pricier than its competition
Help with debt payout planning
Repository of 100+ free, live online workshops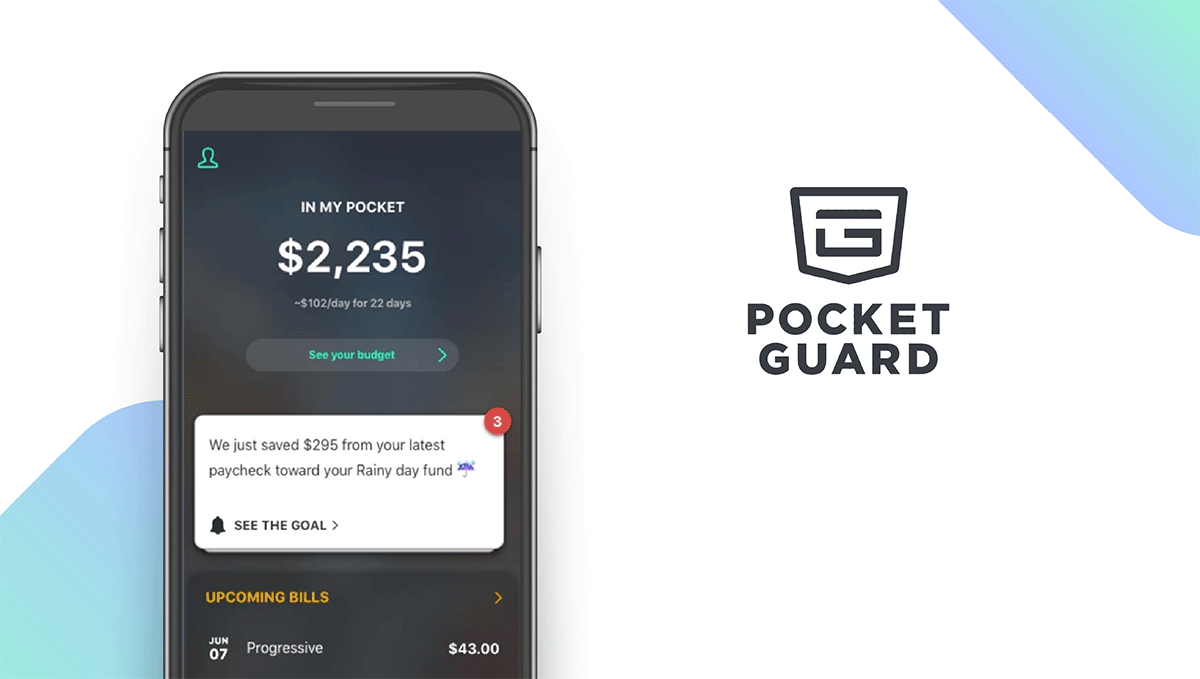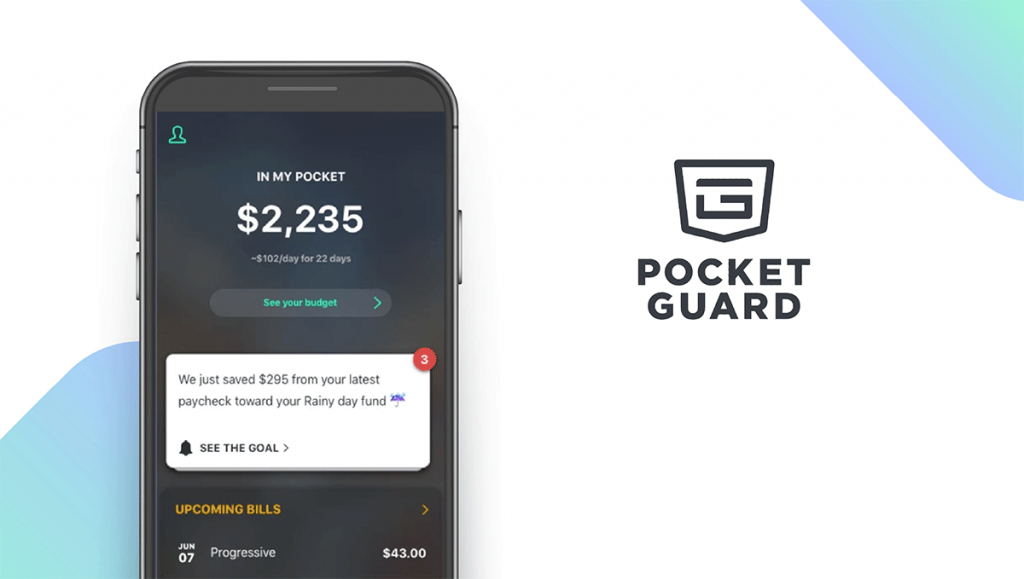 Download: Android ★★★★★★★★★★ | iOS ★★★★★★★★★★
PocketGuard is designed to be a one-stop shop for all your personal finances, with a user-friendly interface that makes it easy to see patterns in your spending. Users can easily get started and link up all their checking, savings, and investment accounts to get a true feel for where their money goes. The app also uses built-in insights to help users stay on top of their utility bills and lower their outgoing payments by negotiating better rates. Users can personalize the reports in their dashboard by creating custom categories and hashtags so they only see the information they want. The app sweetens the deal with its autosave feature, which lets you tell PocketGuard how much you want to save each month and the app just does it for you automatically.
Notable features:
Free version available
In-app purchases: $3.99 – $99.99
Customer support: Help center
PocketGuard Pros & Cons
What we like
What we don't like
User-friendly dashboards
No live support
Utility bills tracking
Customized reports and hashtags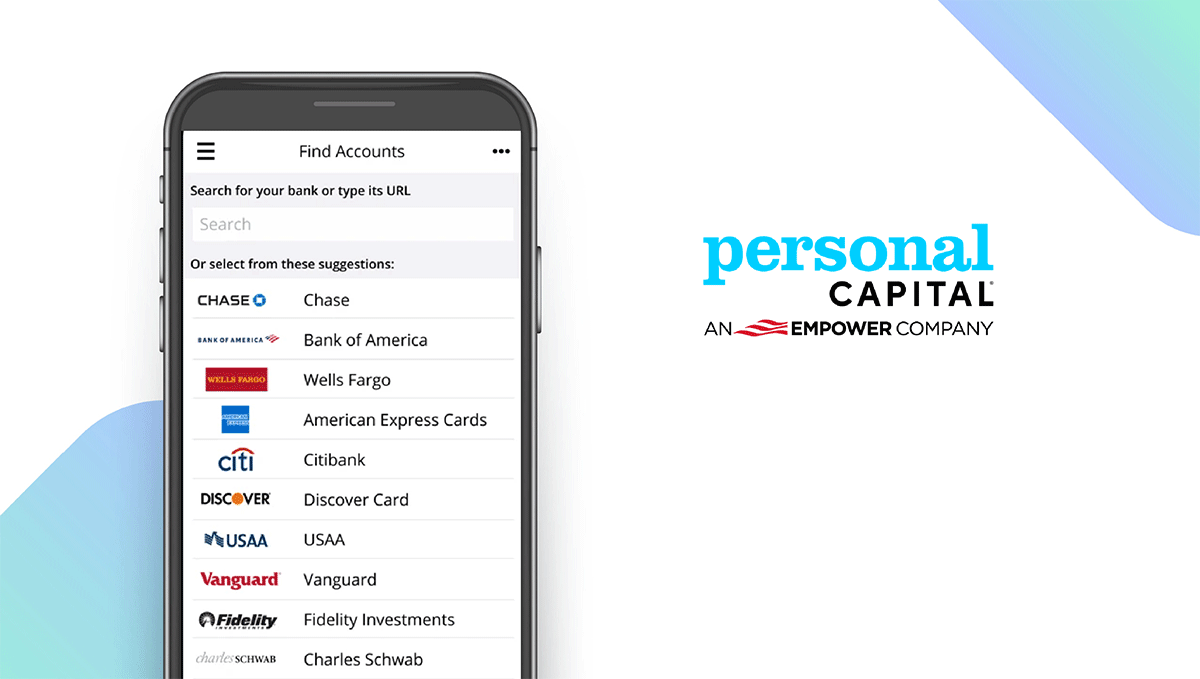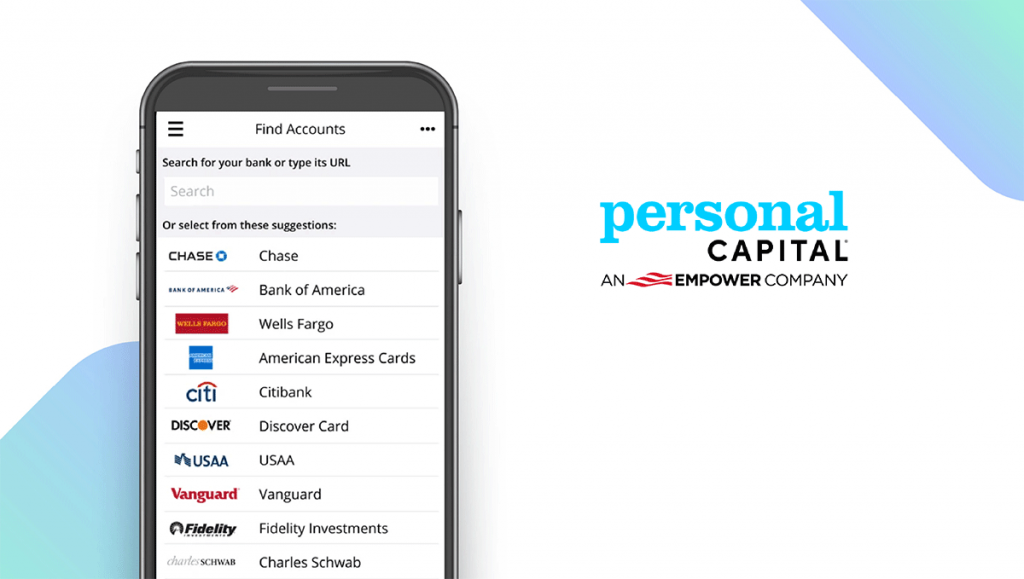 Download: Android ★★★★★★★★★★ | iOS ★★★★★★★★★★
Personal Capital prides itself on being the best retirement planning app out there, and that might well be the case. Users can forecast their retirement goals based on their current financial situation and make necessary adjustments in their spending in order to reach their goals. The app's primary focus is investment tracking, so it's best suited for people who are looking at long-term financial planning as opposed to day-to-day personal finance management. The app promotes the 50-30-20 budgeting approach, where users are encouraged to allocate 50% of all expenses to their basic needs, 30% to their wants, and 20% to their savings. The Personal Capital dashboard supports this approach by giving a clear view of your retirement, bank, and credit card accounts so you can easily see if your expense ratios fall correctly into these buckets or if you need to make any adjustments.
Notable features:
Free version available
In-app purchases: Free
Customer support: Help center
Personal Capital Pros & Cons
What we like
What we don't like
Retirement planner
Limited features for day-to-day personal finances
Built-in investment insights
Uncovers hidden mutual fund fees
Mint – Best Credit Score Monitoring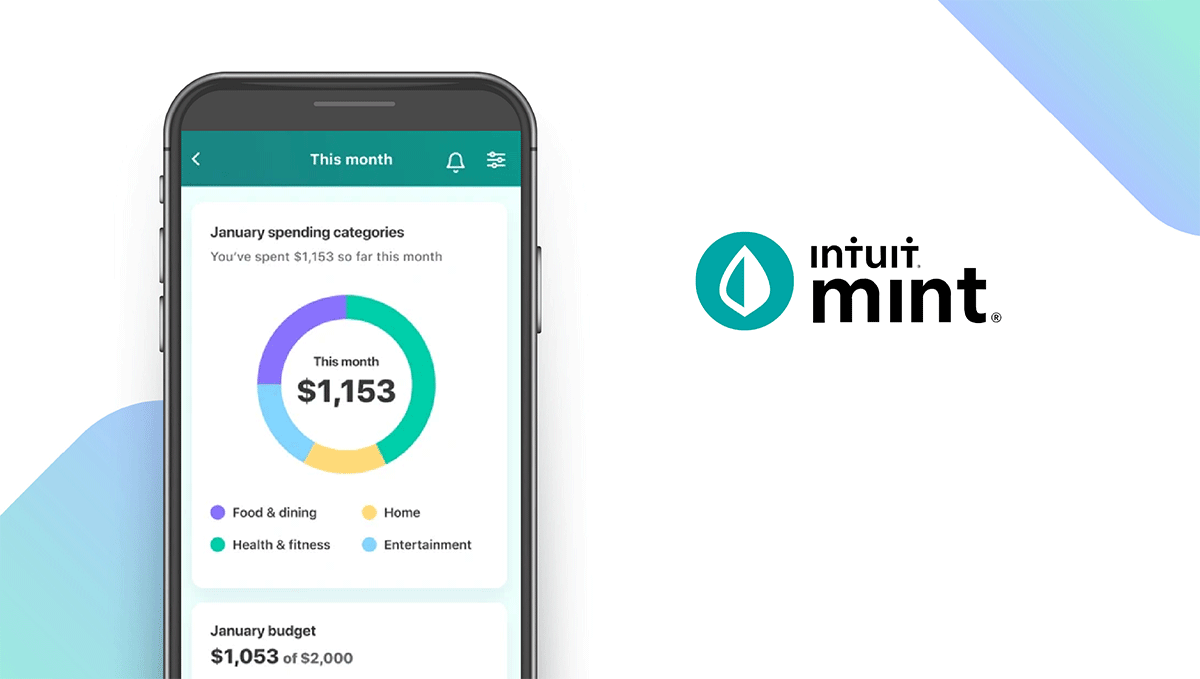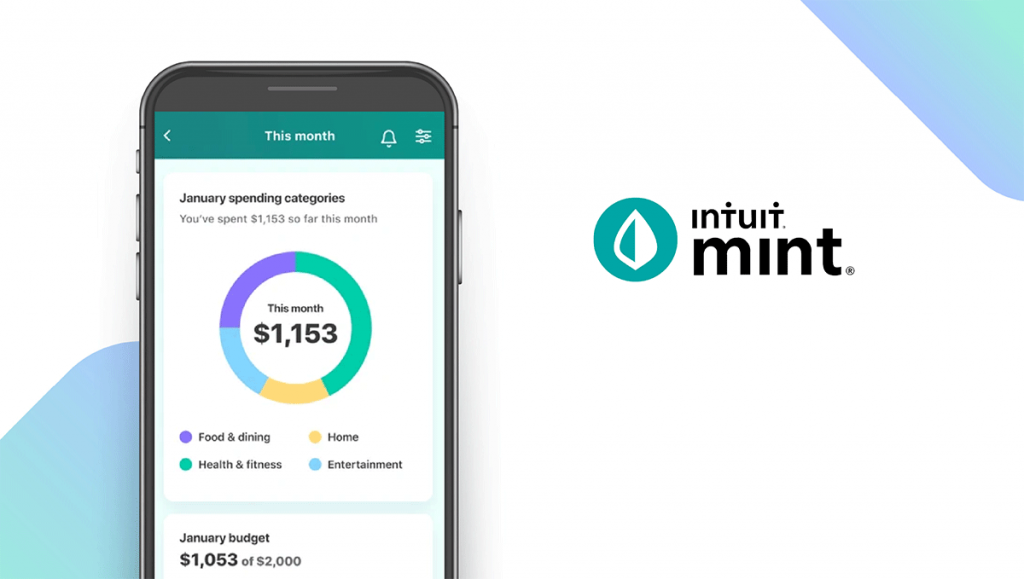 Download: Android ★★★★★★★★★★ | iOS ★★★★★★★★★★
Mint is an affordable and highly flexible budgeting app that allows users to track and categorize transactions based on repeated or one-off spending. The personalized Mintsights feature lets users track and discover ways they can save on their monthly subscriptions. They also get notifications when their subscriptions have gone up or when their bills are due to avoid overspending or going into overdraft. The app uses machine learning to offer users a highly personalized, automated experience over time. Where Mint shines is its powerful and comprehensive overview of all financial accounts, including cash and loans. Syncing Mint with all your financial accounts and using it on a regular basis will help you get a real picture of where your money's going and what spending patterns you need to break to better manage your money.
Notable features:
Free version available
In-app purchases: Mint Live subscription is $24.99
Customer support: Help center, Live chat support available from 5am to 9pm PT (7 days a week)
Mint Pros & Cons
What we like
What we don't like
Credit score monitoring
Live support not available 24/7
Customizable categories for budget planning
Email and in-app alerts
Goodbudget – Best Manual Budget Tracker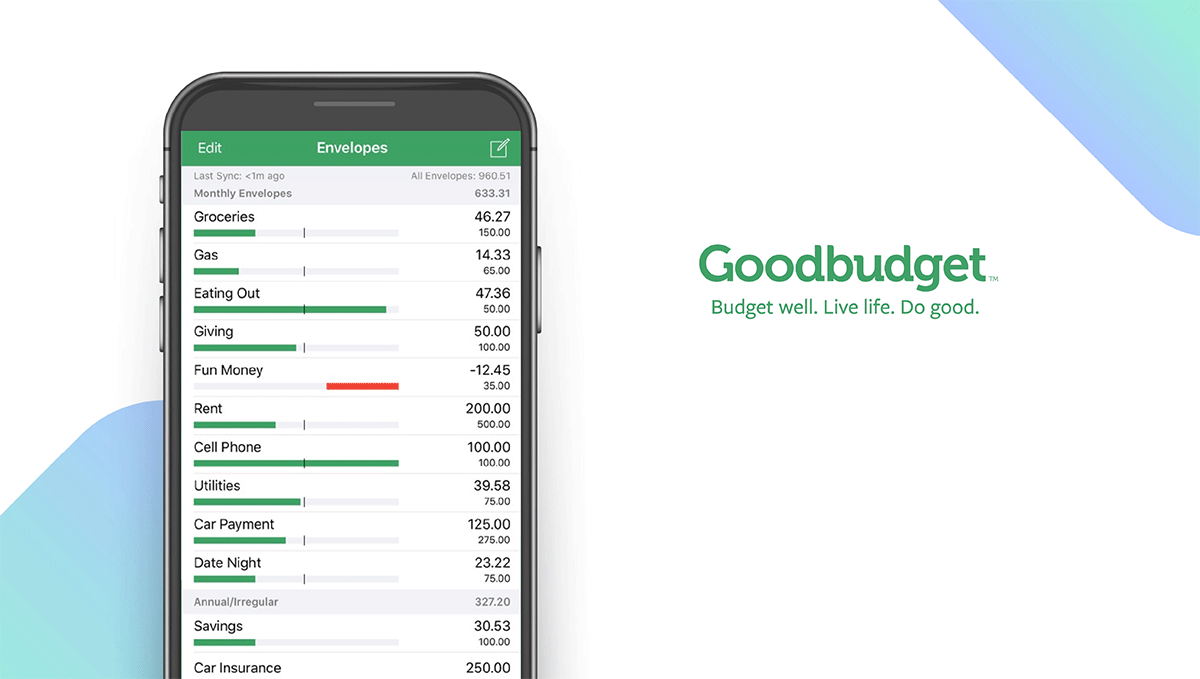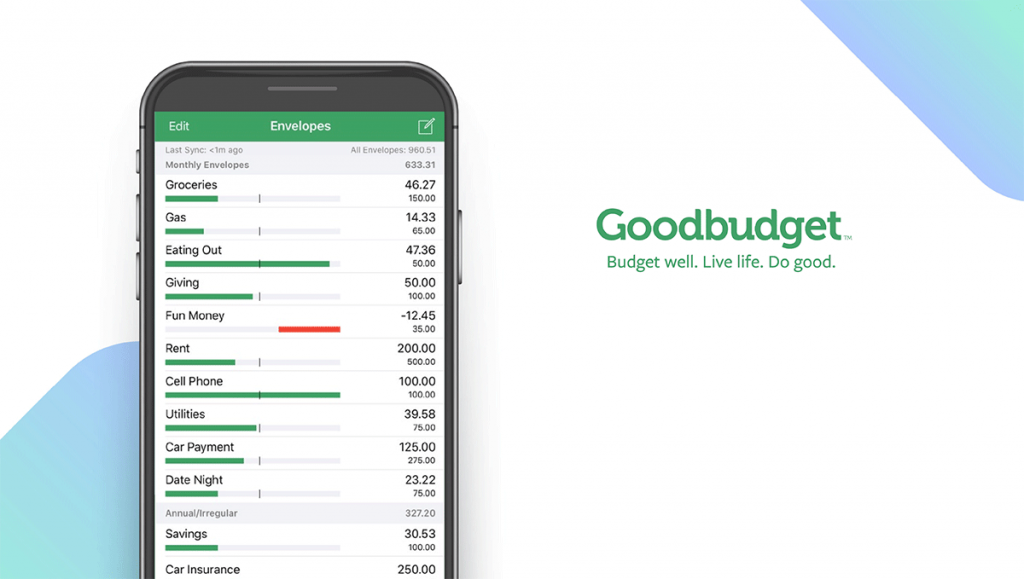 Download: Android ★★★★★★★★★★ | iOS
Goodbudget is a great app for people who want to stay in control of their finances by manually entering their income and all outgoing transactions. The app doesn't sync with any external bank or investment accounts, so budgeting relies on user input. This makes for more intentional tracking, keeping the user in control of every transaction and makes them more aware of how they spent every dollar. Rather than categories, users can create virtual "envelopes" for spending to make it easier to keep expenses in check and not overspend. They can also be shared with your spouse or other family members for household budgeting.
Notable features:
Free version available
In-app purchases: $7/month or $60/year
Customer support: Help center and forum (all users), priority email (Goodbudget Plus subscribers)
Goodbudget Pros & Cons
What we like
What we don't like
Envelope budgeting to limit overspending
Free version limited to 20 envelopes (10 regular envelopes and 10 annual envelopes)
Easy to share with family members
Free budgeting courses
Mvelopes – Best Lowest Starting Cost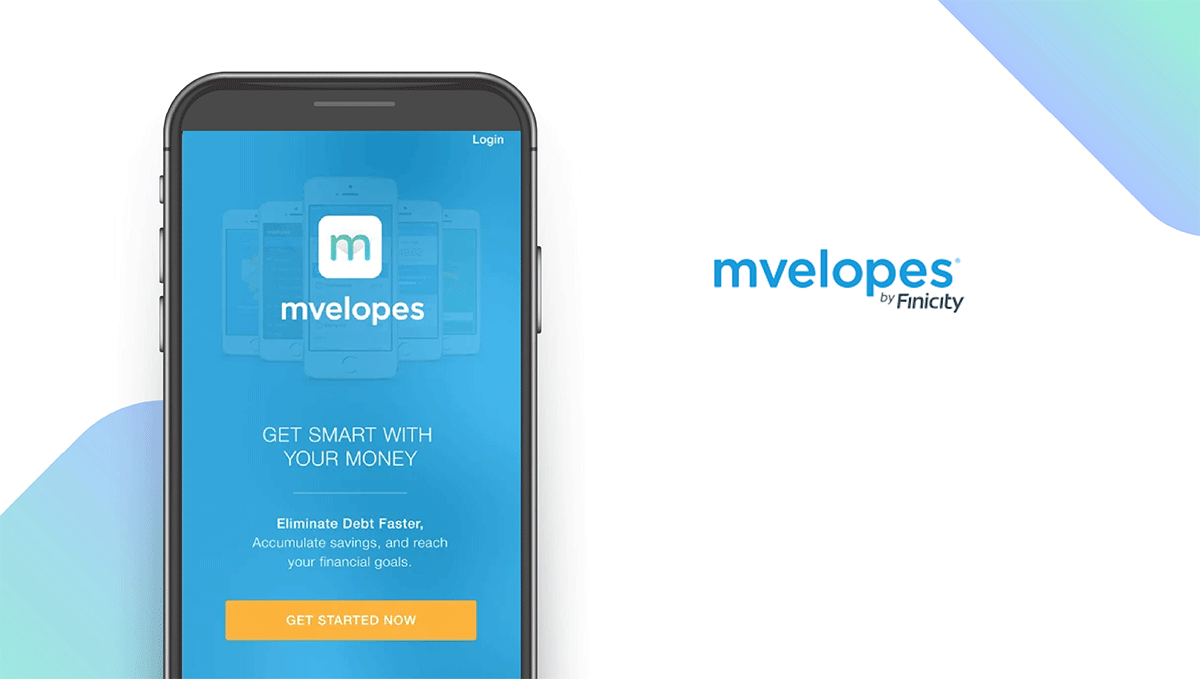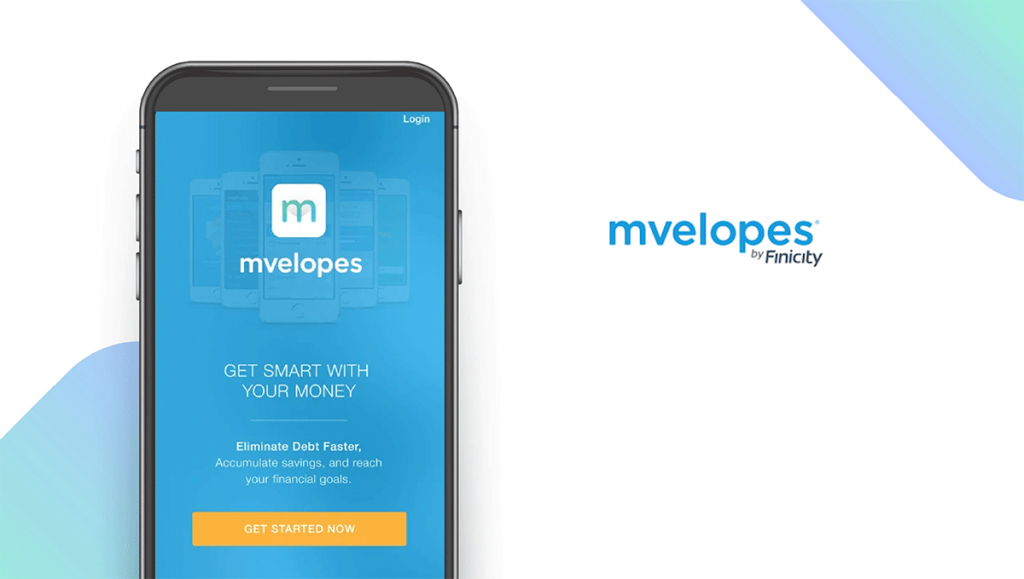 Download: Android ★★★★★★★★★★ | iOS ★★★★★★★★★★
Mvelopes sits between the old and the new ways of budget planning by maintaining the traditional envelope system while also syncing with users' bank accounts. Users can distribute their income in separate "envelopes" depending on their monthly expenses and budget for the future based on their past behavior. The app is simple enough to use, and its design accounts for unpredictable real-life scenarios. For instance, if a user budgets to spend $300 on shopping this month but instead spent $250, the leftover cash will roll over into the following month, making it super-easy to manage each envelope.
Notable features:
Free version available for 30 days
In-app purchases: $0.99 – $199.99
Customer support: Email
Mvelopes Pros & Cons
What we like
What we don't like
Ability to link bank and credit accounts
Initial setup can be time-consuming
Access to over 16,000 financial institutions
No ability to manage investments
Splitting transactions across categories
Marcus – Best for Branchless Banking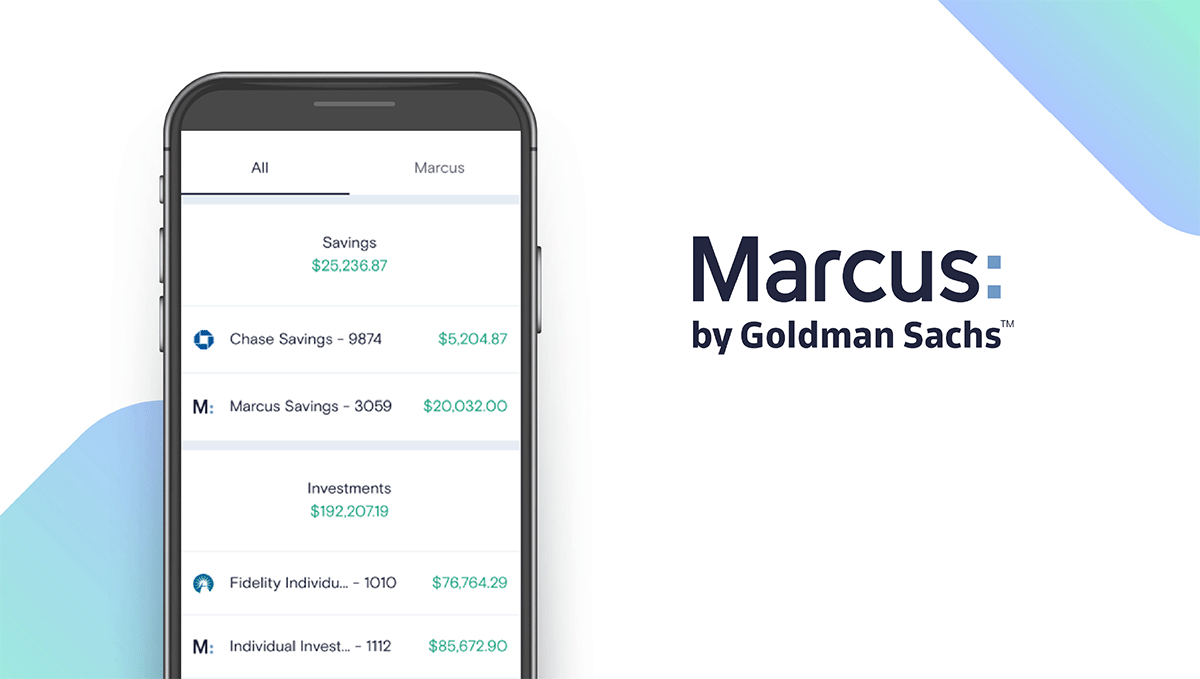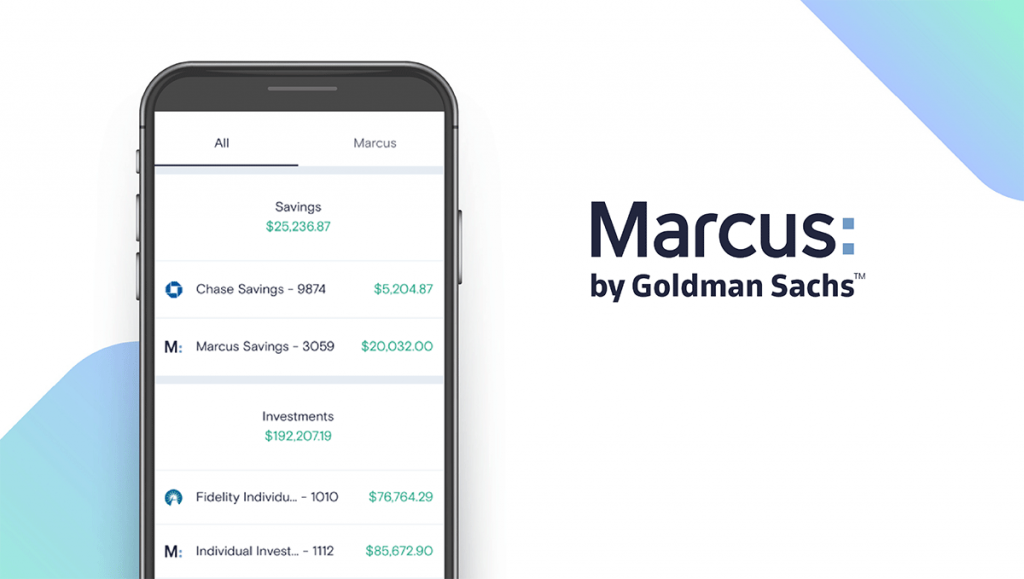 Download: Android ★★★★★★★★★★ | iOS ★★★★★★★★★★
Marcus is Goldman Sachs' new personal finance app, which offers an all-in-one experience for managing an unlimited number of accounts as well as an option to open a savings account straight from the app. Its savings account doesn't require a minimum deposit and offers an annual percentage yield of 0.5%, making it a very attractive option for people who want to make their savings work for them. Customers can also get a no-fee personal loan of up to $40,000 to cover a variety of personal expenses like credit cards, home improvement projects, or paying off other debts.
Notable features:
Free version available
In-app purchases: None
Customer support: Help center
Marcus Pros & Cons
What we like
What we don't like
FDIC-insured
No checking account
High-yield savings account
Limited financial products
Wally – Best for Globe-Trotters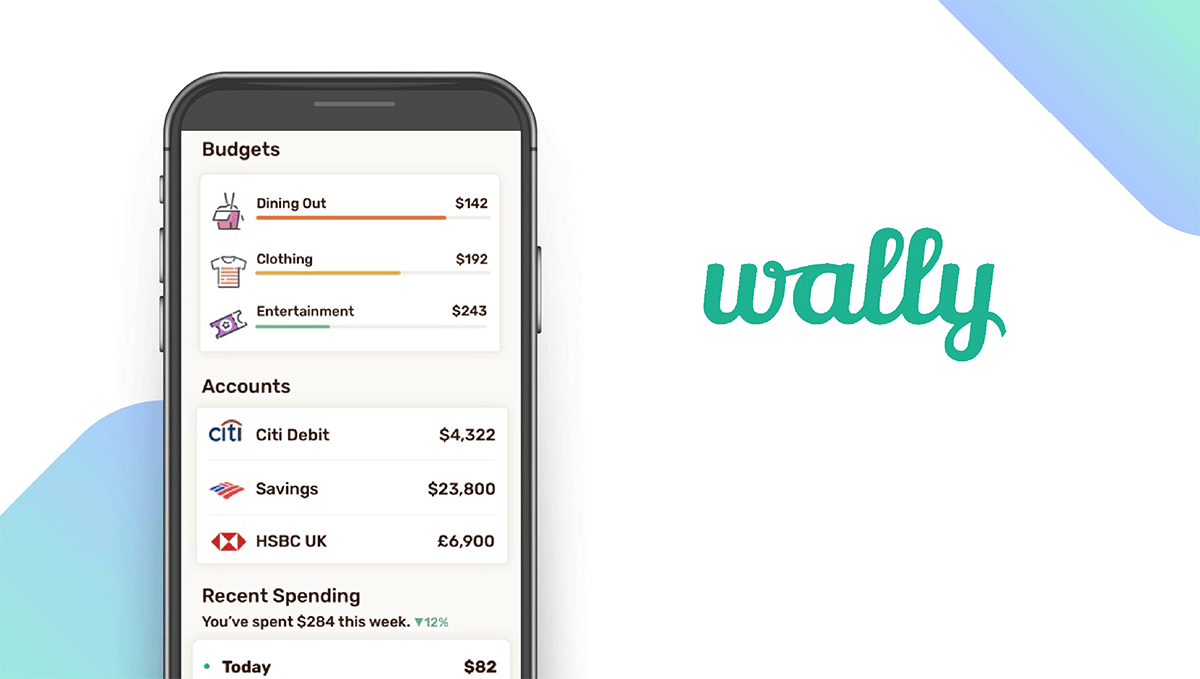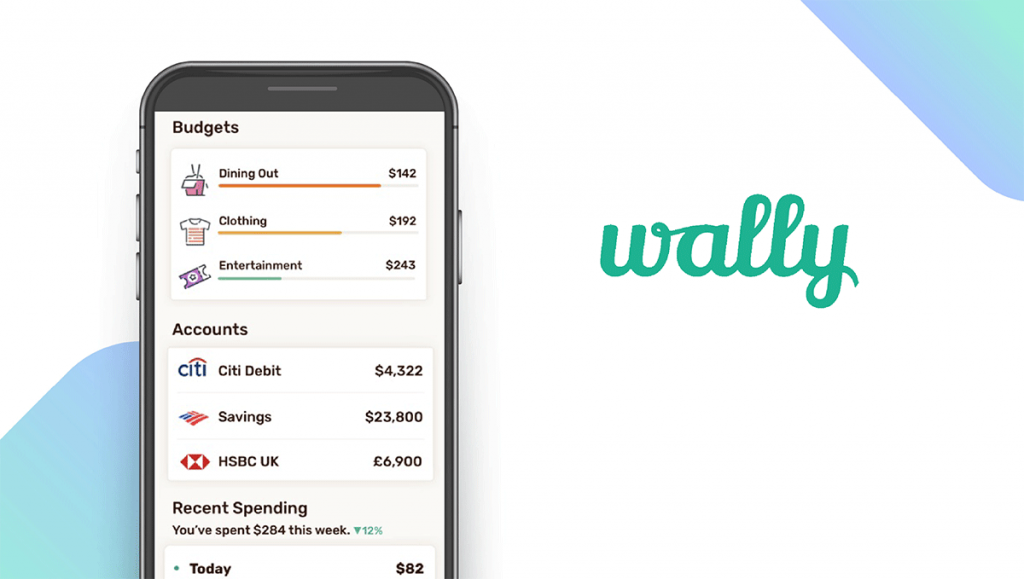 Download: iOS ★★★★★★★★★★
Wally allows you to sync all your bank accounts in one place and seamlessly manage your finances. Users can get real-time updates on their transactions and view all their account balances in one place. This bank syncing app is available worldwide — specifically, you can use it across 70 countries with over 15,000 banks and other financial institutions. Over 200 currencies are supported as well. Users can create private groups and invite others to join for managing joint accounts and shared budgets. Wally can also serve as a digital "wallet" where users can scan and upload bills and receipts to keep on file for future reference.
Notable features:
Free version available
In-app purchases: $2.99 – $64.99
Customer support: Email
Wally Pros & Cons
What we like
What we don't like
Sync all your bank accounts in one place
No ability to manage investments
Ability to scan and upload bills and receipts
Email-only support
200+ currencies supported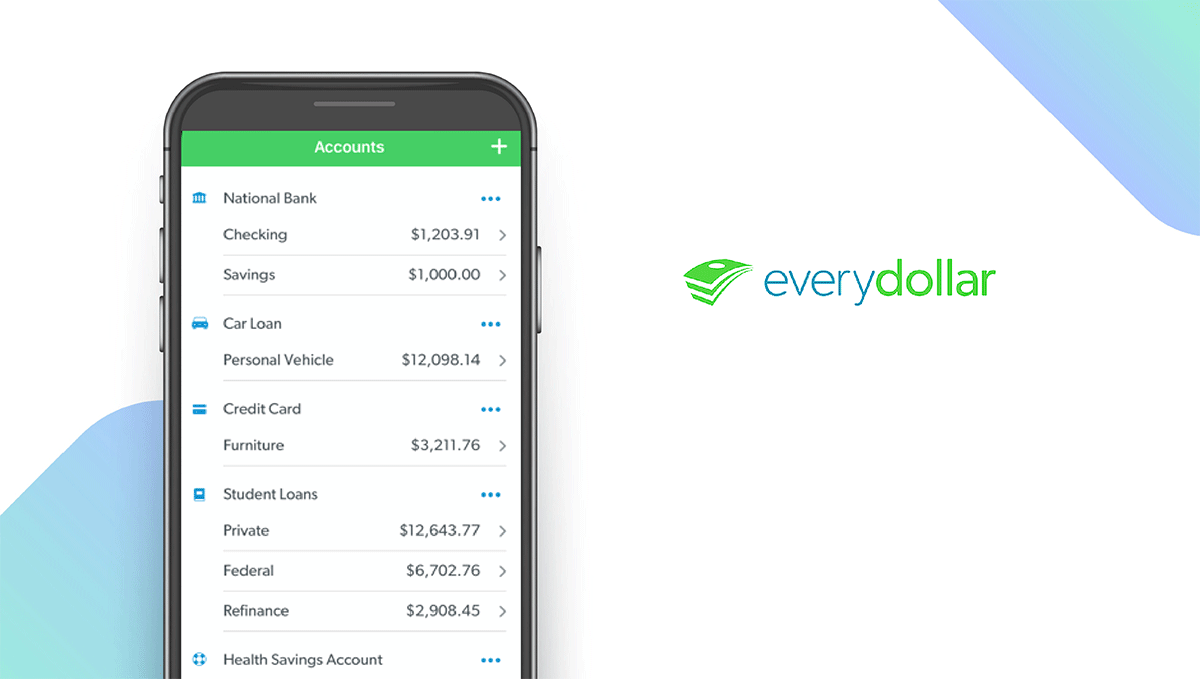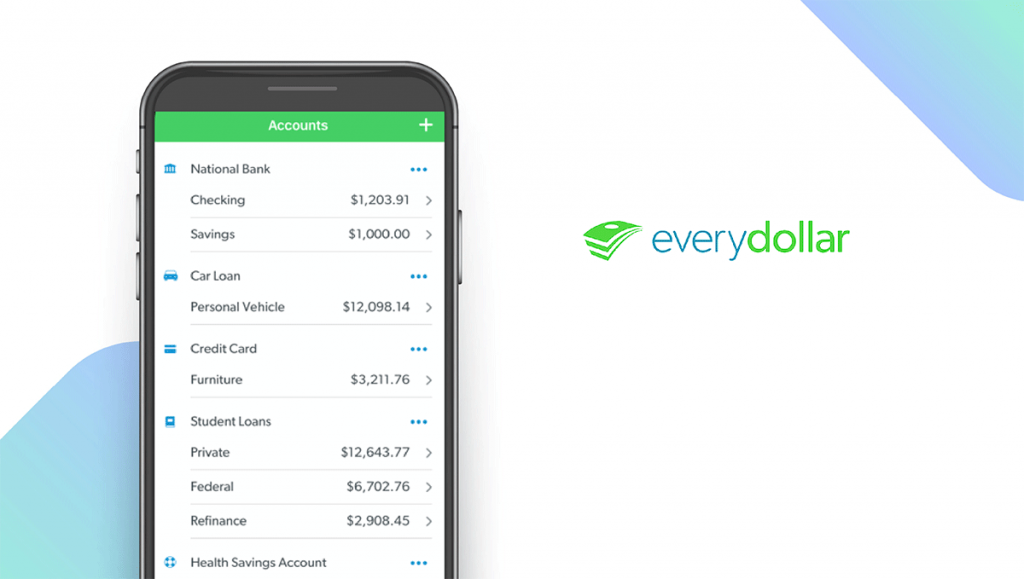 Download: Android ★★★★★★★★★★ | iOS ★★★★★★★★★★
EveryDollar is a budgeting app where users can create their first budget in less than 10 minutes and start saving for their future. Since it's aimed at beginners, the app is based on the envelope method, where users have to assign a purpose to every single dollar. The app comes with eight default envelopes, such as housing, transportation, and food, but users are free to create their own custom envelopes to suit their needs. There's also an option to create a savings envelope, where funds roll in each month toward a larger financial goal. The paid version of EveryDollar is a part of Ramsey+, a personal finance membership. It's a one-stop, all-access subscription that gives people an easy-to-follow personalized plan for their money. Ramsey+ includes the FinancialPeace, EveryDollar, and BabySteps apps, so members can learn, budget, and track their money goals. And it's also full of other resources, tools, and content to help people on their financial journeys.
Notable features:
Free version available
In-app purchases: $9.99 – $129.99
Customer support: Help center, Request form
EveryDollar Pros & Cons
What we like
What we don't like
User-friendly interface across devices
Manual entry of income and transactions
Simple for beginners
Bank only sync available with premium version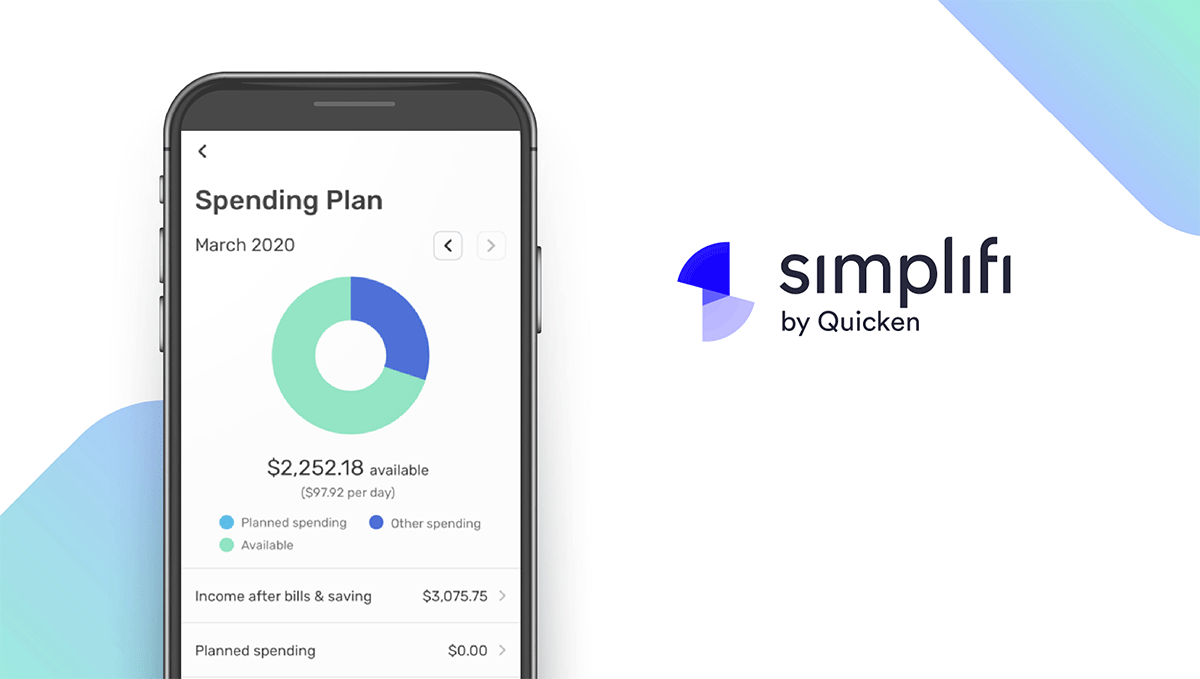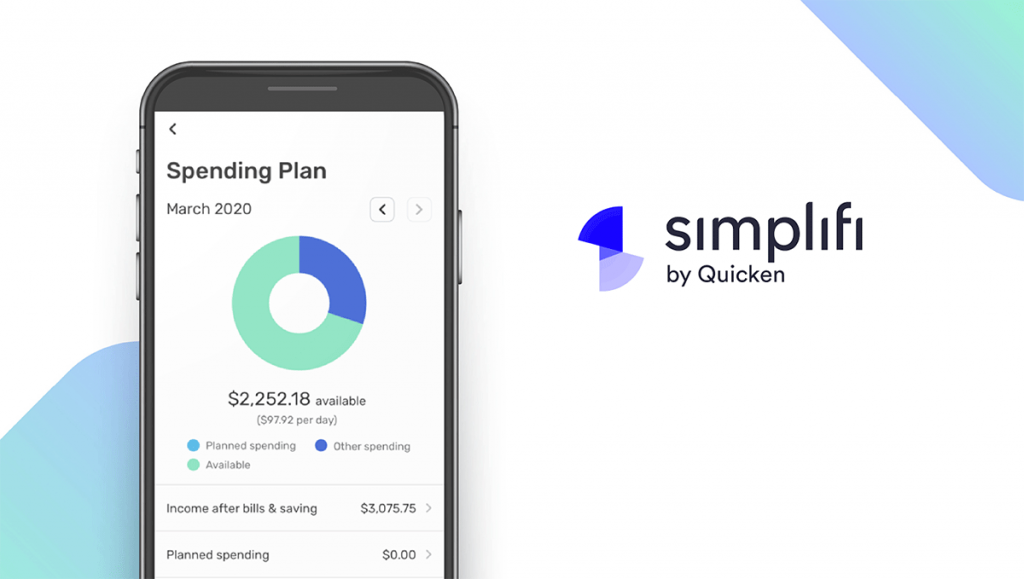 Download: Android ★★★★★★★★★★ | iOS ★★★★★★★★★★
Simplifi by Quicken is a seamless budgeting app with a great interface that gives users a bird's-eye view of their finances. The app simplifies budgeting by integrating with over 14,000 financial institutions and allows users to bring all their bank accounts, loans, and investments under the same roof. Transactions are automatically categorized, and users can see all their upcoming bills, income, and other transitions to make informed decisions about their spending. One thing that really makes this app a standout budgeting tool is its easy preview of one-off and recurring expenses. If you feel like you really need to get your expenses under control, this could be the perfect app for that.
Notable features:
30-day free trial
$3.99/month or $39.99/year
Customer support: Help center
Simplifi Pros & Cons
What we like
What we don't like
Sets up goal watchlists and limits
No credit score checks
Auto-categorizes expenses for better overview
Not well-suited for self-employed people
Custom categories and tags for personalized reports
Budget Apps: Features Summary Table
Budget Apps Comparison Table
App
In-App Purchases
Features
You Need a Budget — Top Pick
Monthly: $11.99
Annual: $84

✓

Real-time transaction tracker


✓

Syncs with bank


✓

Payment reminder
PocketGuard — Best Interface
$3.99 – $99.99 per item

✓

Real-time transaction tracker


✓

Syncs with bank


✓

Payment reminder
Personal Capital — Best Free Version
Free

✓

Real-time transaction tracker


✓

Syncs with bank


✓

Payment reminder
Mint — Best Credit Score Monitoring
Live subscription: $24.99

✓

Real-time transaction tracker


✓

Syncs with bank


✓

Payment reminder
Goodbudget — Best Manual Budget Tracker
Monthly: $7
Annual: $60

X

Real-time transaction tracker


X

Syncs with bank


✓

Payment reminder
Mvelopes — Lowest Starting Cost
$0.99 – $199.99 per item

✓

Real-time transaction tracker


✓

Syncs with bank


X

Payment reminder
Marcus — Best for Branchless Banking
Free

✓

Real-time transaction tracker


✓

Syncs with bank


✓

Payment reminder
Wally — Best for Globe-Trotters
$2.99 – $64.99 per item

✓

Real-time transaction tracker


X

Syncs with bank


✓

Payment reminder
EveryDollar — Best for Beginners
$9.99 – $129.99 per item

✓

Real-time transaction tracker


✓

Syncs with bank


✓

Payment reminder
Simplifi by Quicken — Best for Expense Tracking
Monthly: $3.99
Annual: $39.99

✓

Real-time transaction tracker


✓

Syncs with bank


✓

Payment reminder