The Best Workout Apps of 2022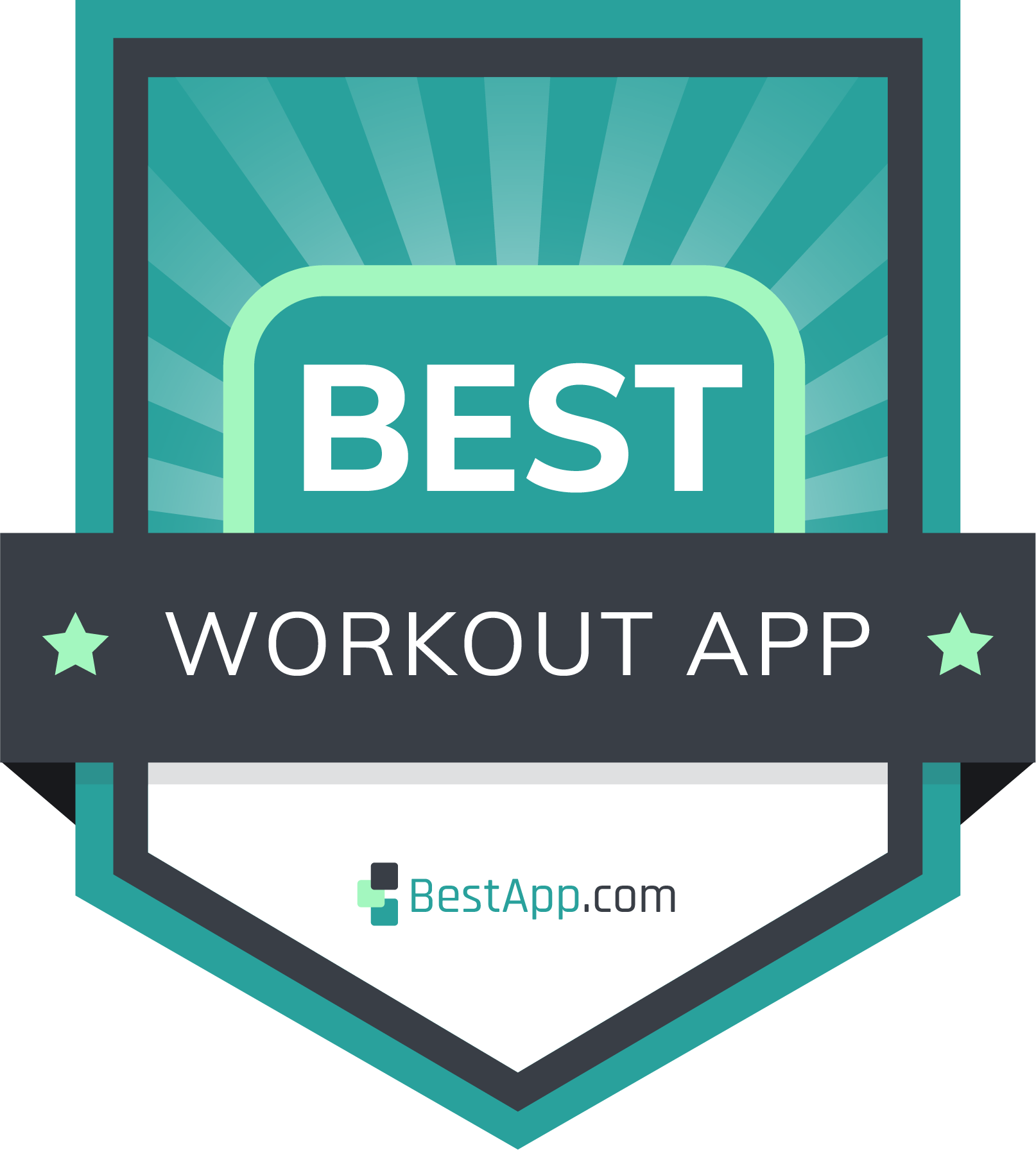 When we looked at workout apps, Peloton came out on top thanks to its large selection of workouts with options for group classes, bikes, treadmills, and other activities. But if Peloton doesn't suit you, we have nine other workout apps to meet your exercise needs.
Top 10 Workout Apps to Try
How We Chose the Best Workout Apps
We looked for workout apps with features like custom fitness goals and activity logs, as well as expansive workout libraries so that you can tackle your entire fitness journey in one place. While most people find these features helpful, it's important to consider what you need from a workout app.
Choose the workout app that's right for you
Don't be afraid to experiment with different apps and new types of exercises to find what works for you. But if you already have a favorite type of exercise, look for an app that helps you complete your workout from home and can keep track of any vital statistics.
Make your fitness routine a habit
Current guidelines recommend you aim for at least 150 minutes of moderate aerobic activity or 75 minutes of vigorous activity every week. If you have specific weight loss or fitness goals, you may want to do more. Either way, finding an activity you enjoy and wanting to do it regularly is key to staying fit — the right workout app can help with that.
Our Workout App Reviews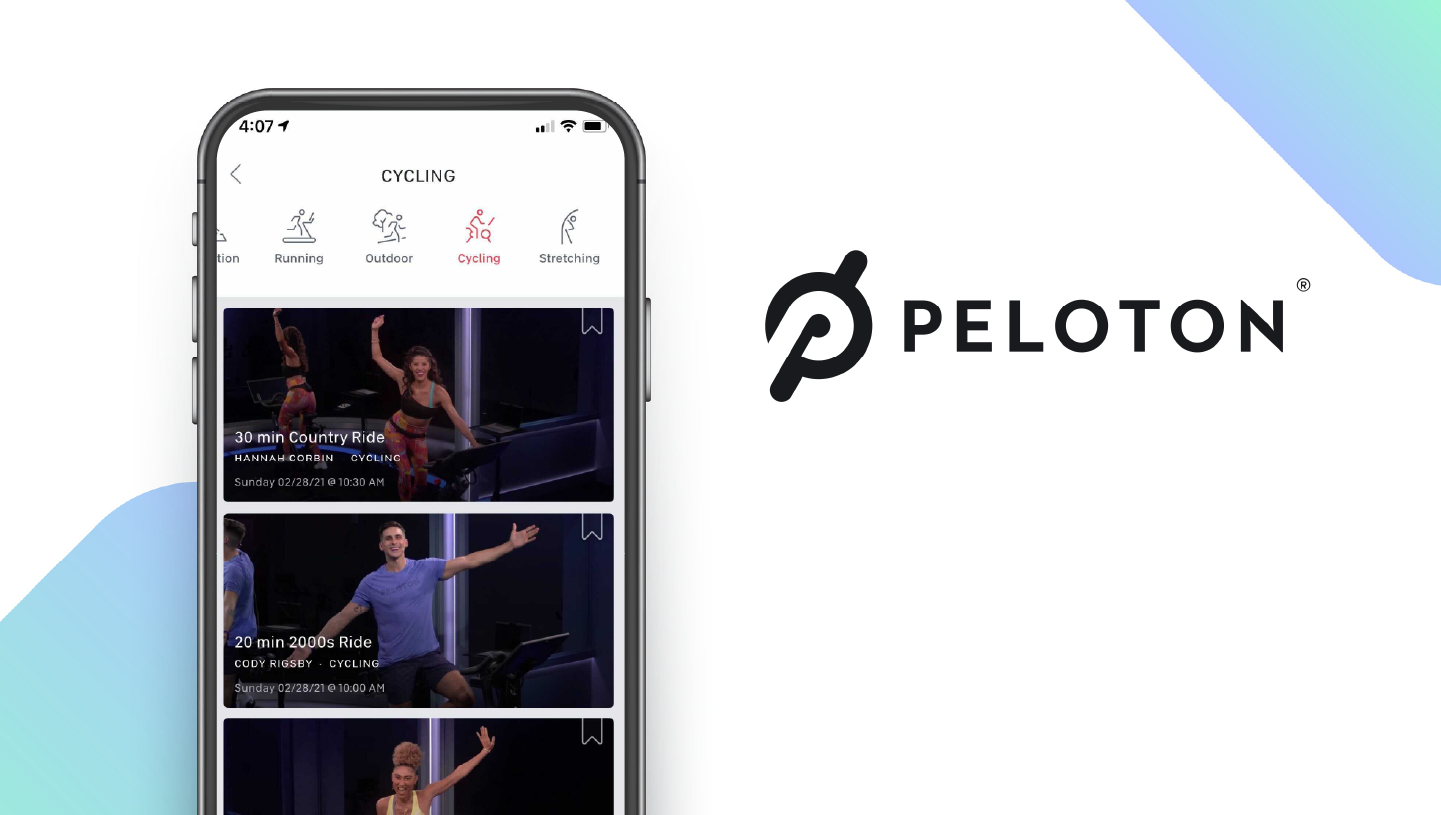 The Peloton app is for anyone, not just people who own a Peloton Bike or Tread. There are live studio workouts for people who want to join a class, as well as guided workouts for bikes, running outdoors, and boot camp. The app tracks mileage, pace, and splits, and the Apple Watch app lets you see your progress at a glance. Peloton also offers a feature called tags that lets you see what your friends are doing so you can motivate each other. An all-access membership is available to people who own Peloton equipment; those who don't can get a digital membership.
Notable features:
Free trial: 60 days
In-app purchases: $12.99 per item
Support available: Help center, Telephone, Live chat
Peloton Pros & Cons
What we like
What we don't like
Can stream classes to television
All-access membership only available to those with Peloton equipment
Apple Watch app available
Variety of different classes
---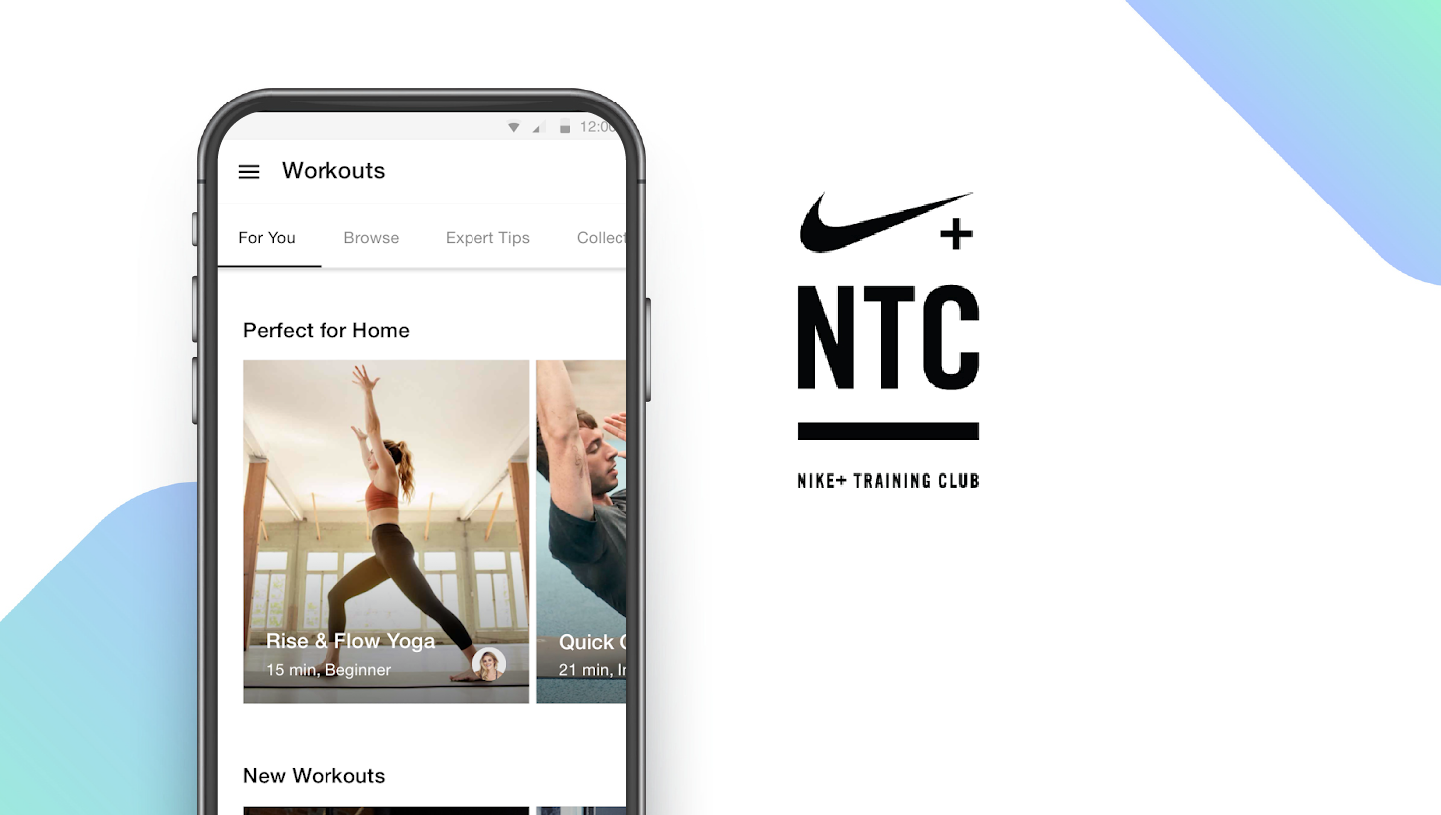 Nike Training Club has everything you need to get and stay fit. The library of advanced workouts can be done at home, at the gym, or on the road, and new workouts drop every month. The routines are designed to be flexible to fit into a busy lifestyle and offer a full-body workout, with strength, cardio, yoga, and mobility options. The premium tier has guided four- to six-week programs with nutrition and wellness guidance to help you meet your goals.
Notable features:
Free version available
In-app purchases: $14.99 – $119.99
Support available: Online, Telephone, Live chat
NTC Pros & Cons
What we like
What we don't like
Workouts from pro athletes like Serena Williams
Smaller workout library than other apps
Free premium tier during COVID-19
No-equipment options
---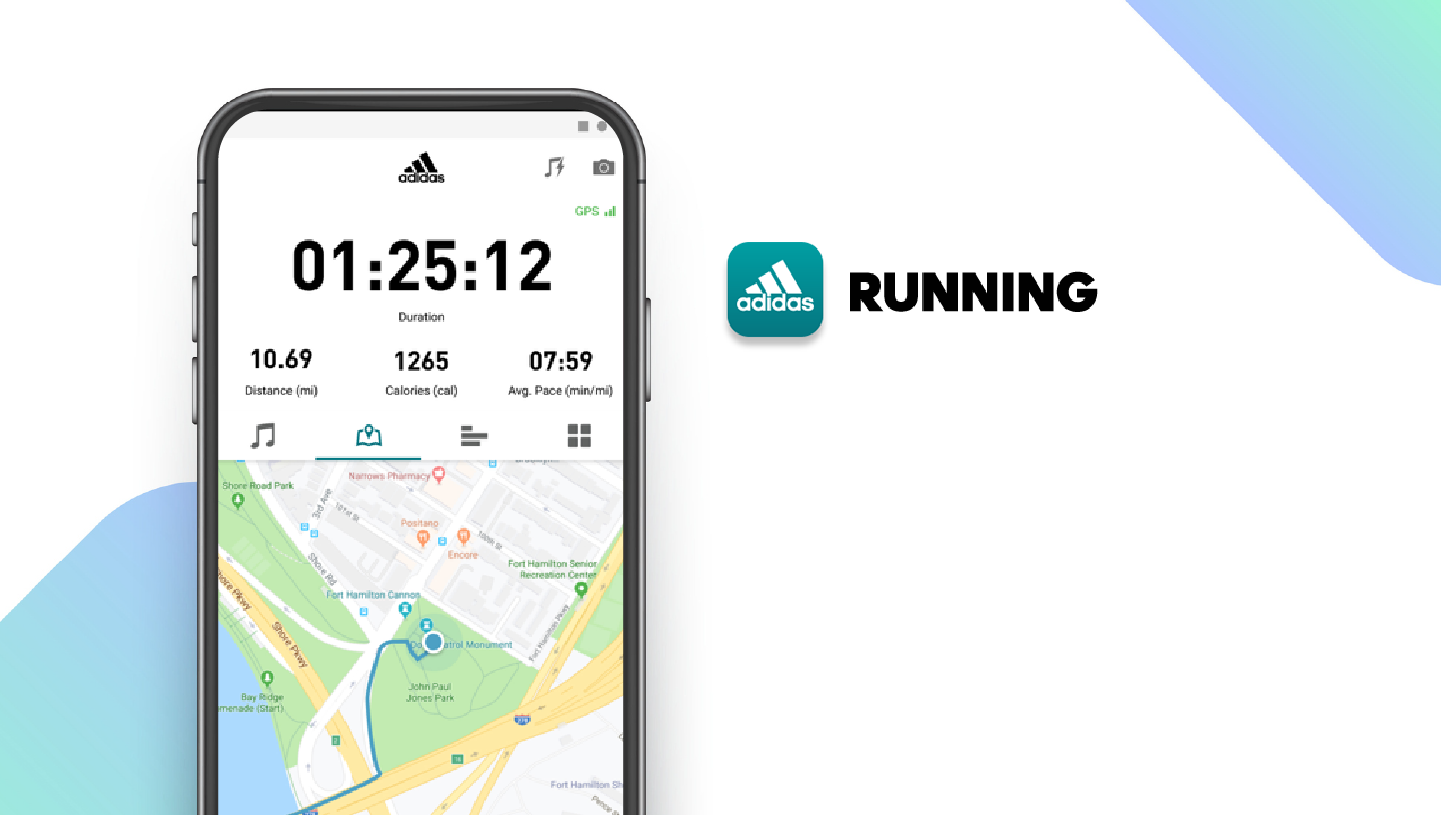 Designed by Adidas, Adidas Running lets you track your calories burned, heart rate, and set personal goals. Adidas Running bills itself as more than just a run tracker, it also lets you participate in challenges and global virtual races. The app's free version has everything you need to get fit, but if you decide to get a premium membership, it gives you upgraded features.
Notable features:
Free version available
In-app purchases: $0.10 – $59.99
Support available: Help center
Adidas Running Club Review Pros & Cons
What we like
What we don't like
Can set a weekly, monthly, and yearly goals
Running training plans only available with premium memberships
Global virtual races
GPS tracker
---
Aaptiv — Best Selection of Workouts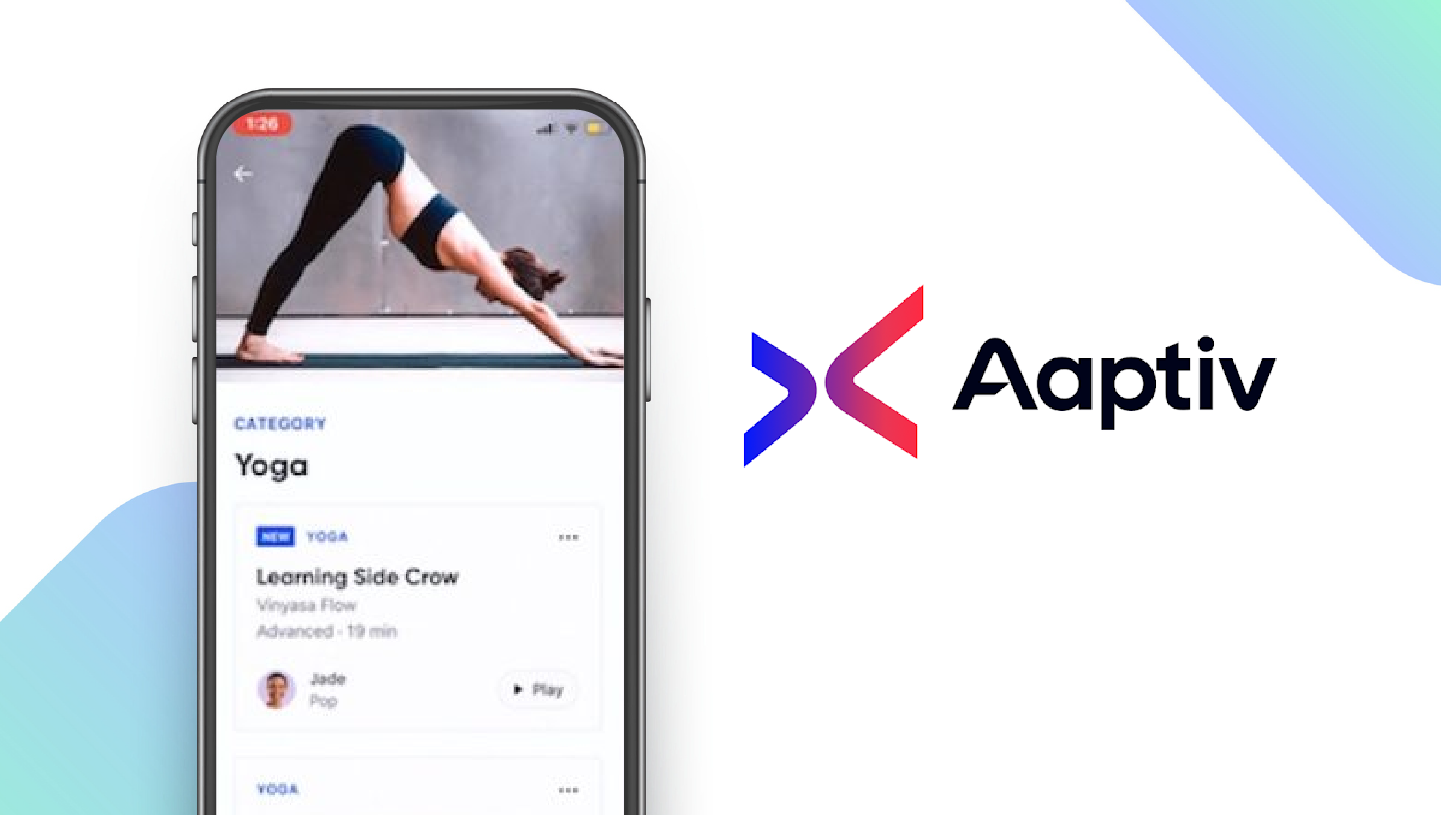 If you're looking for variety in your workouts, Aaptiv has you covered. You can select from more than 2,500 workouts that cover a huge variety of exercise types, like treadmills, yoga, HIIT, elliptical, and marathon training. Each workout can be streamed or downloaded, so you can use it even if you're not on Wi-Fi, and new classes drop every week. The workout search lets you filter for different categories to ensure you get exactly what you need any time you exercise, or you can use the quiz to determine your fitness goals and get a tailored program.
Notable features:
Free trial: 30 days
In-app purchases: $7.99 – $399.99
Support available: Help center
Aaptiv Pros & Cons
What we like
What we don't like
Workouts set to songs you know
No nutrition advice
New classes every week
Download workouts for offline use
---
Seven — Best Short Workouts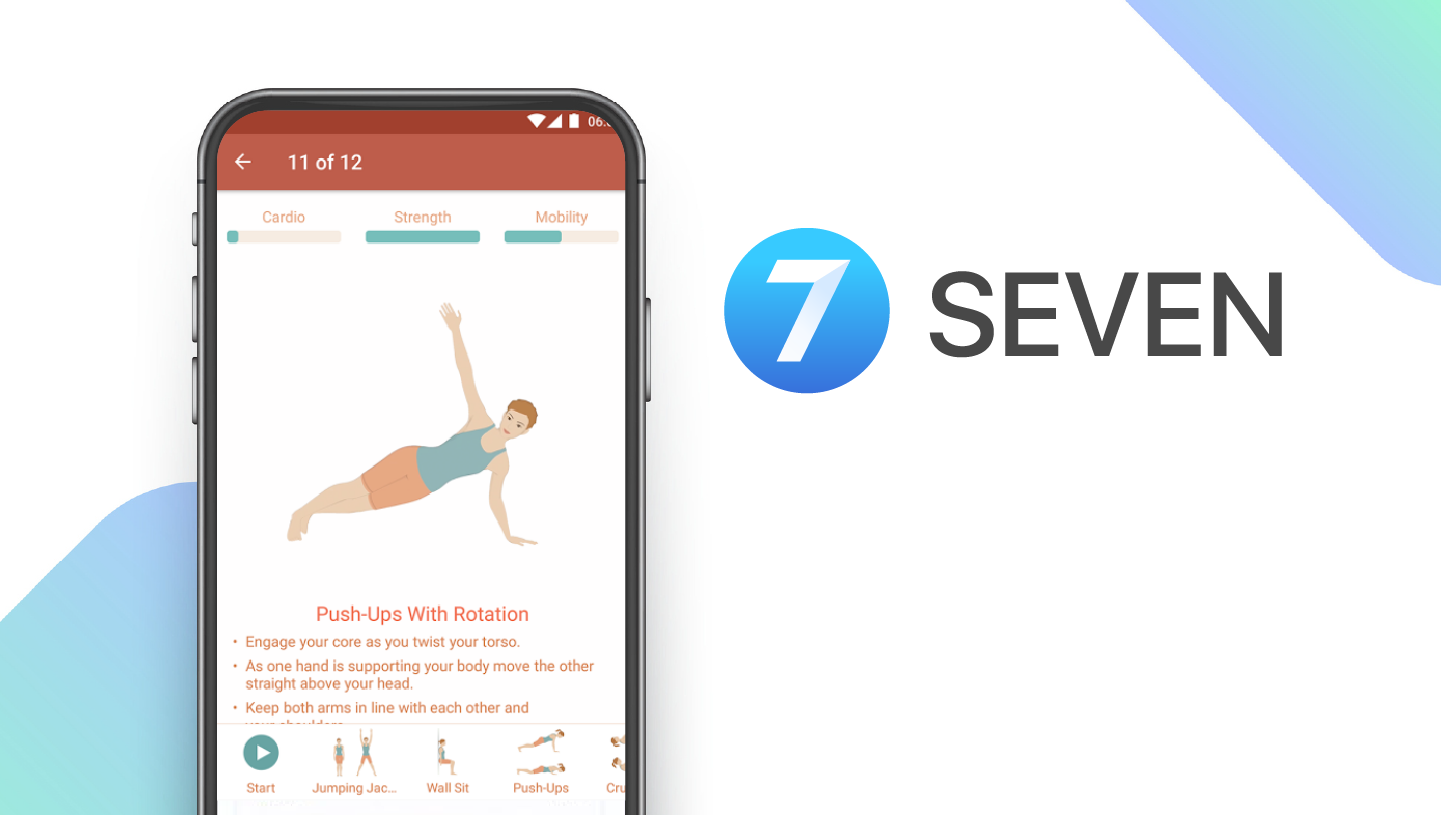 Based on scientific studies, Seven is a workout app that can get you in shape in just seven minutes a day. It's easy to find seven minutes in your schedule, and the workouts use only a chair, wall, and your body weight. There are daily and monthly challenges to keep you motivated, plus you can compete with friends. Animated moves and audio cues guide you through the workout, and if you stick with the program, you can unlock new activities.
Notable features:
Free version available
In-app purchases: $0.99 – $99.99
Support available: Help center
Seven Pros & Cons
What we like
What we don't like
Maximum benefit in a short time
No integrated nutrition or wellness advice
Work out anywhere
No equipment needed
---
8Fit — Best All-in-One App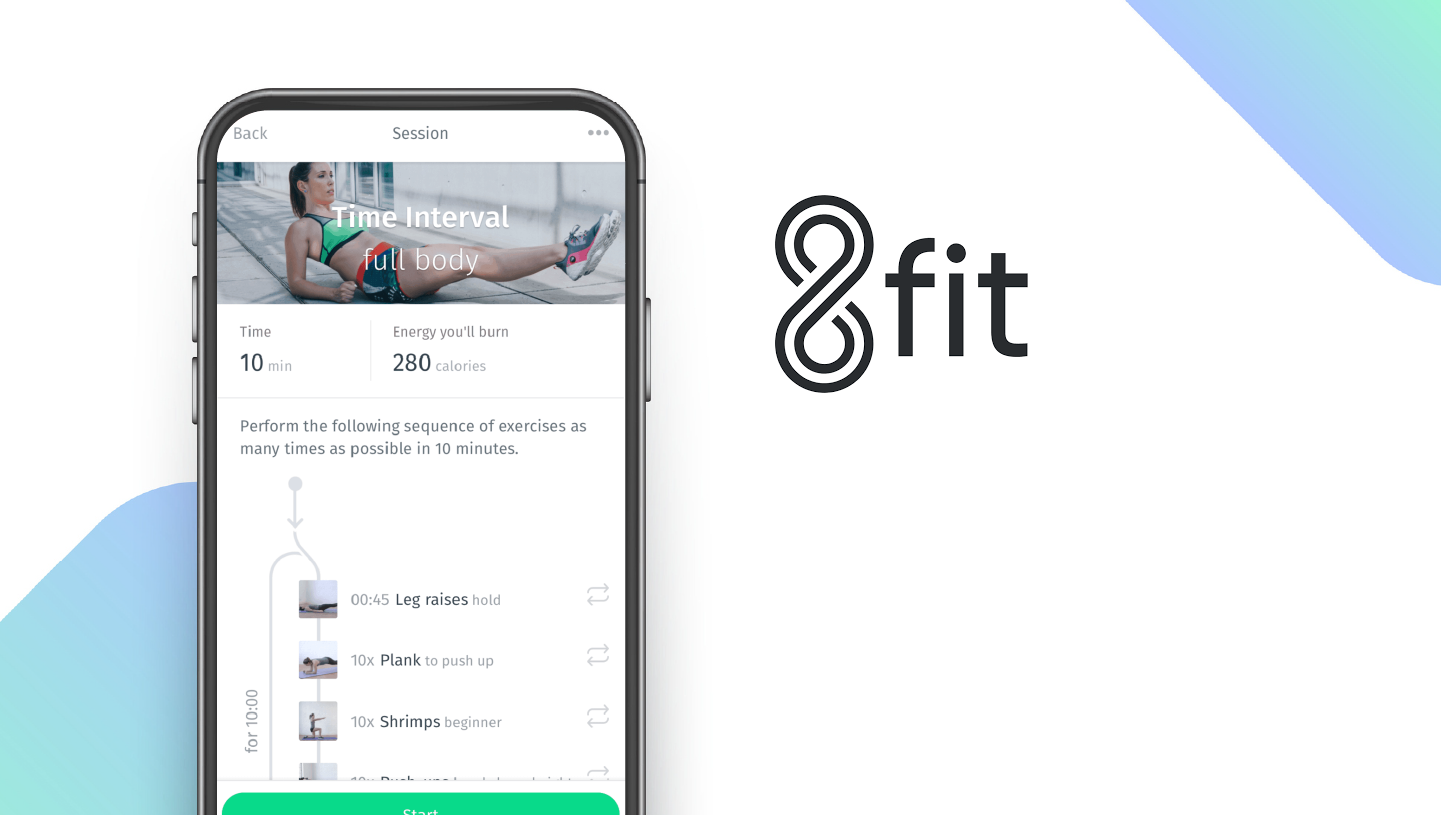 8Fit is perfect for people looking for a whole-lifestyle approach to fitness. It can give you a custom workout and diet plan, and has self-care guidance and meditation for whole mind and body health. Personalized plans are based on your goals and take your unique circumstances into account, such as when you like to work out, food preferences, and your cooking skills. With more than 800 healthy recipes, it ensures you can find food you like, and a food tracker helps you stay accountable. There are more than 200 workouts available covering HIIT, cardio boxing, Pilates, and more, plus live weekly classes so you can exercise with friends.
Notable features:
Free trial: 14 days
In-app purchases: $4.99 – $80
Support available: Help center
8fit Pros & Cons
What we like
What we don't like
Healthy recipes and food tracker
Limited number of workouts
Self-care guidance
Daily reminders to stay motivated
---
Strava — Best for Runners & Cyclists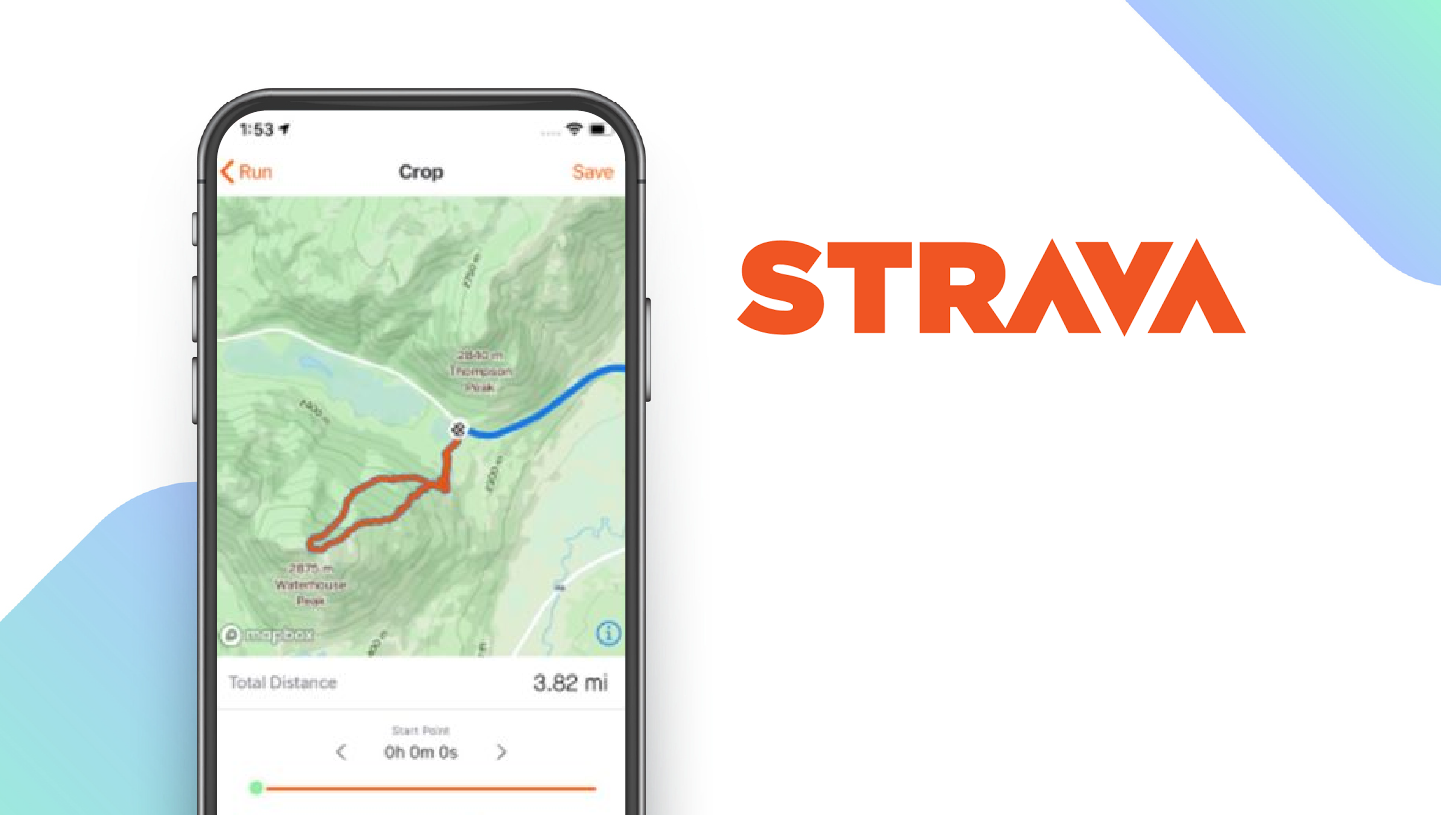 Strava is a fitness tracking app designed for runners and cyclists. It turns your smartphone into a sophisticated running or cycling computer, tracking a range of performance metrics so you can see where you need to improve. The Segments feature collects the times of Strava athletes who've used popular trails and routes and creates a leaderboard, meaning you can compete against yourself or others in your area. Strava athletes can also use the app's GPS to tell someone where they are in case of an emergency.
Notable features:
Free trial: 60 days
In-app purchases: $2.99 – $60
Support available: Help & support center
Strava Pros & Cons
What we like
What we don't like
Large route and trail resource
Only focuses on cardio health
Beacon in case of emergency
Daily reminders to stay motivated
---
Sworkit — Best for Busy Schedules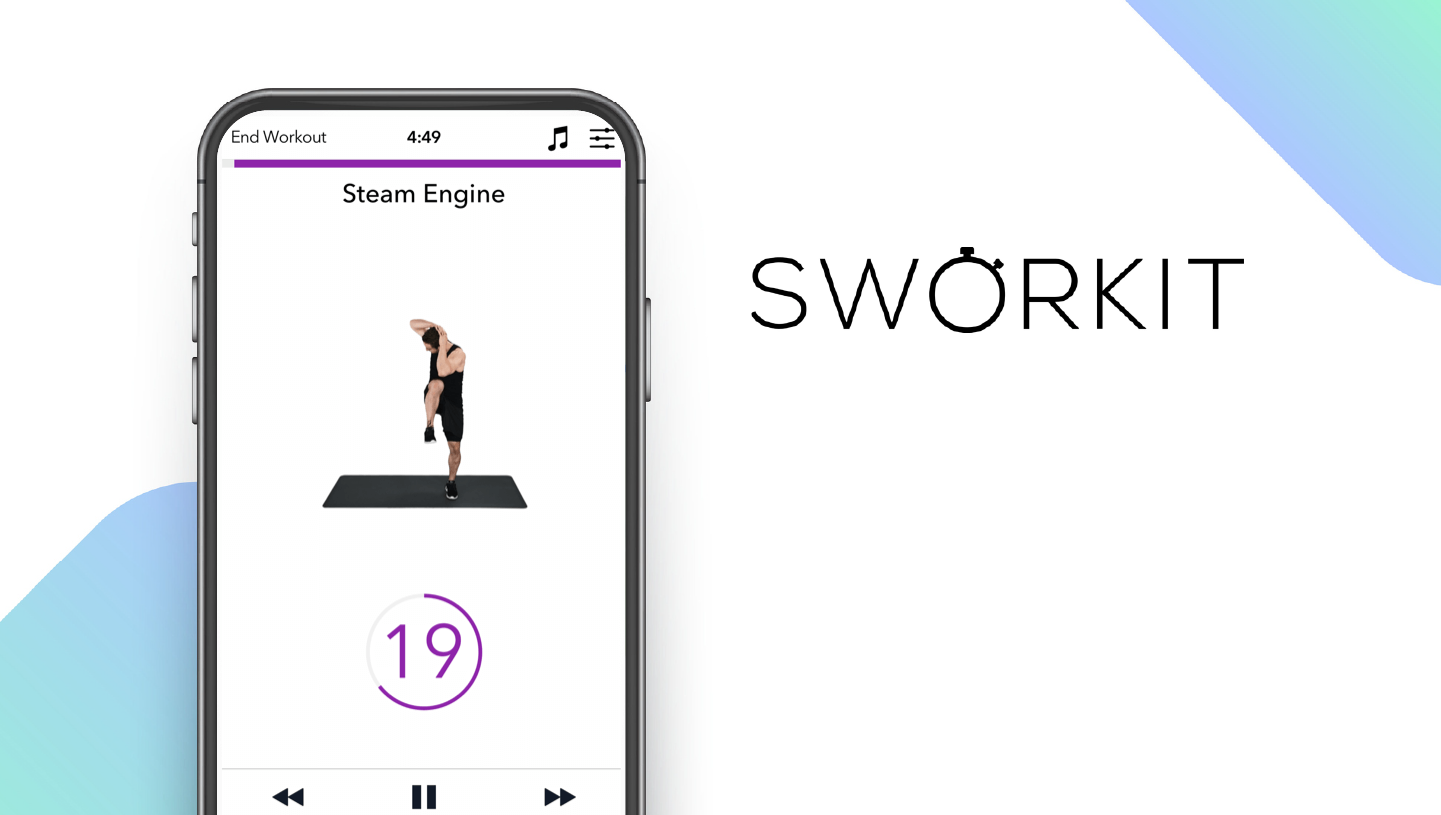 Sworkit fits into your lifestyle. The app lets you pick a workout based on how much time you have, so whether you have five minutes or an hour available, you can fit in a workout. There are workout plans designed to help you reach your fitness goals faster, and the Ask a Trainer program can give you expert advice. Work out at home or on the go — with 400+ workouts, there's no reason to be bored.
Notable features:
Free trial: 7 days
In-app purchases: $2.99 – $8.99
Support available: Help center
Sworkit Pros & Cons
What we like
What we don't like
Expert advice available
Community membership isn't automatic
Workouts from one to 90 minutes
Targeted plans
---
JEFIT — Best for Strength Training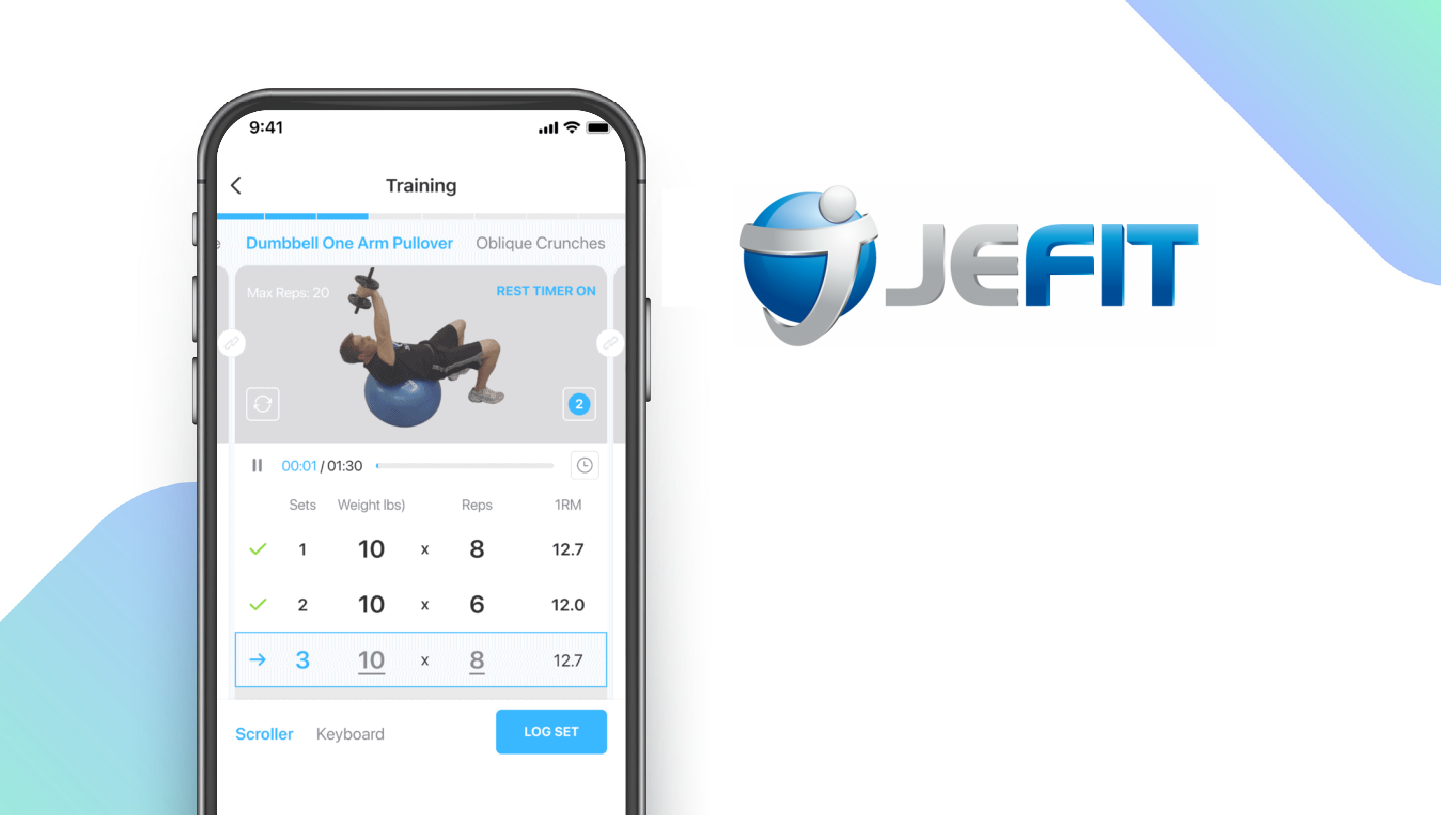 Although JEFIT can be used for all sorts of workouts, its strong suit is strength training. The app lets you create your own routines to meet your goals, with an exercise library that can be explored based on muscle group. If you don't have the knowledge or time to design your own plan, there are also pro-designed routines to follow. Use JEFIT at home or at the gym to record sets, reps, and weights, and adjust your workouts based on hard data. There's also a calendar for planning your training schedule and an active community to help you achieve your goals. The free version is ad-supported, but you need elite membership to get all the benefits.
Notable features:
Free version available
In-app purchases: $0.99 – $39.99
Support available: User forum
Jefit Pros & Cons
What we like
What we don't like
Plan your own workouts
Less useful for cardio workouts
Video-based exercise instructions
Active community
---
Obé — Best Group Class Experience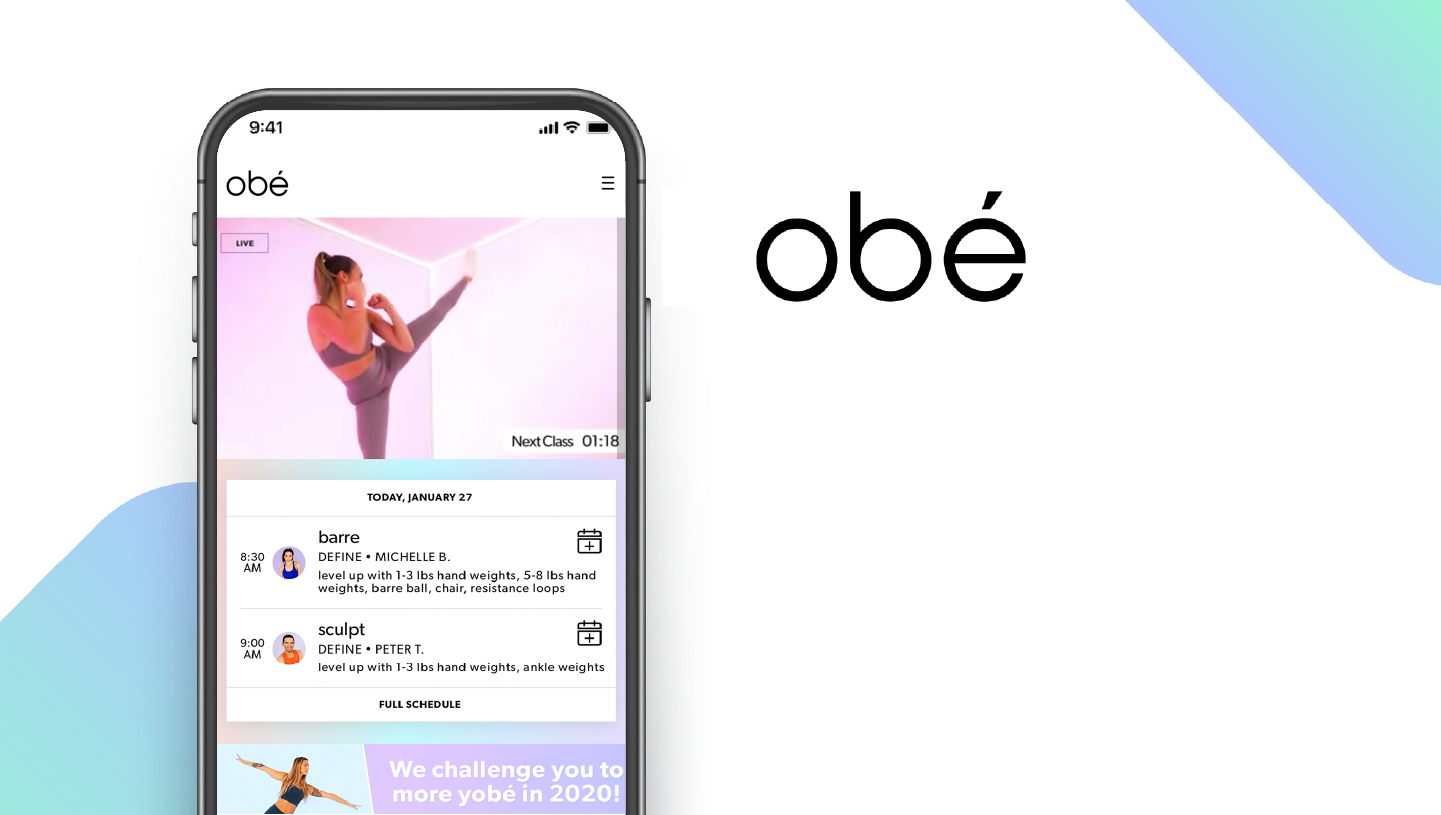 Download: iOS
Obé is the app of choice for people who like dance and aerobics classes. It has more than 5,000 on-demand classes, including yoga, dance cardio, and boxing, as well as 22 live classes every day. All classes can be streamed to a television, and the workout party feature lets you work out with friends without leaving your living room. People who have specific goals can go to the curated collections and find a program that suits them. There are pre- and post-natal workouts and programming designed specifically for kids.
Notable features:
Free trial: 7 days
In-app purchases: $26.99 – $199.99
Support available: FAQ
Obé Pros & Cons
What we like
What we don't like
Can stream to television screen
No Android version
Curated collection for different goals
Only available in USA and Canada
Workout party feature
---
Workout Apps: Features Summary Table
Workout app Comparison Table
App
In-App Purchases
Features
Peloton — Top Pick
$12.99 per item

✓

Activity Log


✓

Fitness Goals & Objectives


✓

Workout Library
Nike Training Club — Runner-Up
$14.99 – $119.99 per item

✓

Activity Log


✓

Fitness Goals & Objectives


✓

Workout Library
Adidas Running — Best Free Version
$0.10 – $59.99 per item

✓

Activity Log


✓

Fitness Goals & Objectives


✓

Workout Library
Aaptiv — Best Selection of Workouts
$7.99 – $399.99 per item

✓

Activity Log


✓

Fitness Goals & Objectives


✓

Workout Library
Seven — Best Short Workouts
$0.99 – $99.99 per item

✓

Activity Log


✓

Fitness Goals & Objectives


✓

Workout Library
8Fit — Best All-in-One App
$4.99 – $80 per item

✓

Activity Log


✓

Fitness Goals & Objectives


✓

Workout Library
Strava — Best for Runners & Cyclists
$2.99 – $60 per item

✓

Activity Log


✓

Fitness Goals & Objectives


X

No Workout Library
Sworkit — Best for Busy Schedules
$2.99 – $89.99 per item

✓

Activity Log


✓

Fitness Goals & Objectives


✓

Workout Library
JEFIT — Best for Strength Training
$0.99 – $39.99 per item

✓

Activity Log


✓

Fitness Goals & Objectives


✓

Workout Library
Obé — Best Group Class Experience
Monthly: $26.99
Annually: $199.99

X

No Activity Log


✓

Fitness Goals & Objectives


✓

Workout Library