The Best Apps for Surviving Flu Season of 2023
Written by: BestApp.com App Testing Team - Updated: Dec 08, 2021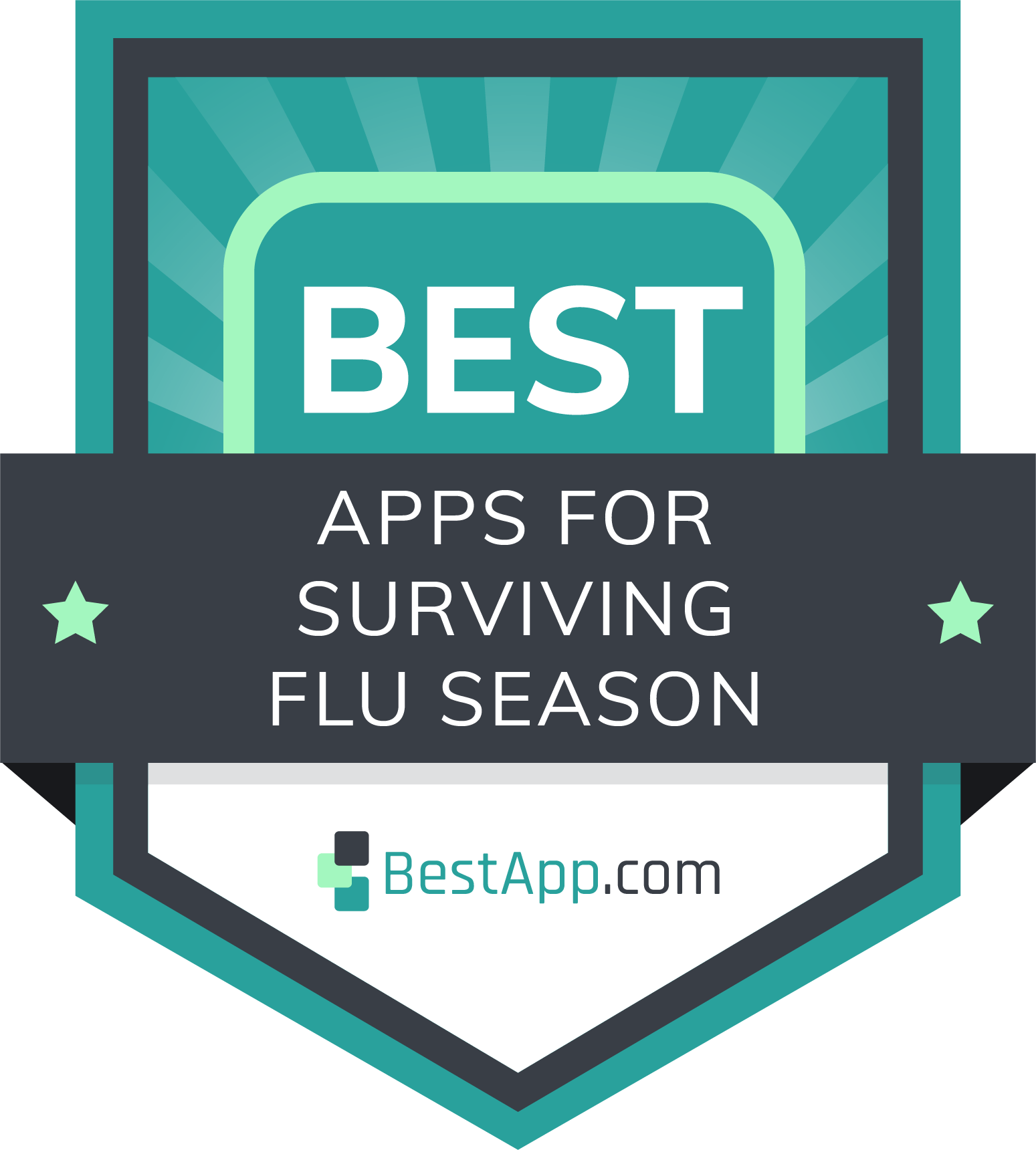 If you're looking for an app to get you through flu season, our top pick is Flu Near You because it can help you track spread near you and identify symptoms. But the best app for surviving flu season depends on where you live and your current health conditions, so we've included nine other apps that offer other tools and features.
Top 10 Apps for Surviving Flu Season to Try
How We Chose the Best Apps for Surviving Flu Season
We looked for flu season apps that offer tools for prevention as well as treatment, such as a vaccine locator and a clinic finder. But since everyone's health needs are different, it's important to compare your options and choose the right flu season app for you.
Choose the surviving flu season app that's right for you
Many factors go into choosing the right app for flu season, from device compatibility to price. But the most important thing is what you plan to use it for. An app that tracks flu activity around the country can help you decide on the safest travel plans, while an app with a symptom checker can help you decide whether you need to see a doctor. Some apps can also help you find and book a flu vaccine.
Consider your age and health conditions
The flu is considered a seasonal epidemic because there are multiple strains of flu that evolve over time. According to the Centers for Disease Control, people over the age of 65 are at higher risk of complications and should get a flu vaccine every year.
Our Surviving Flu Season App Reviews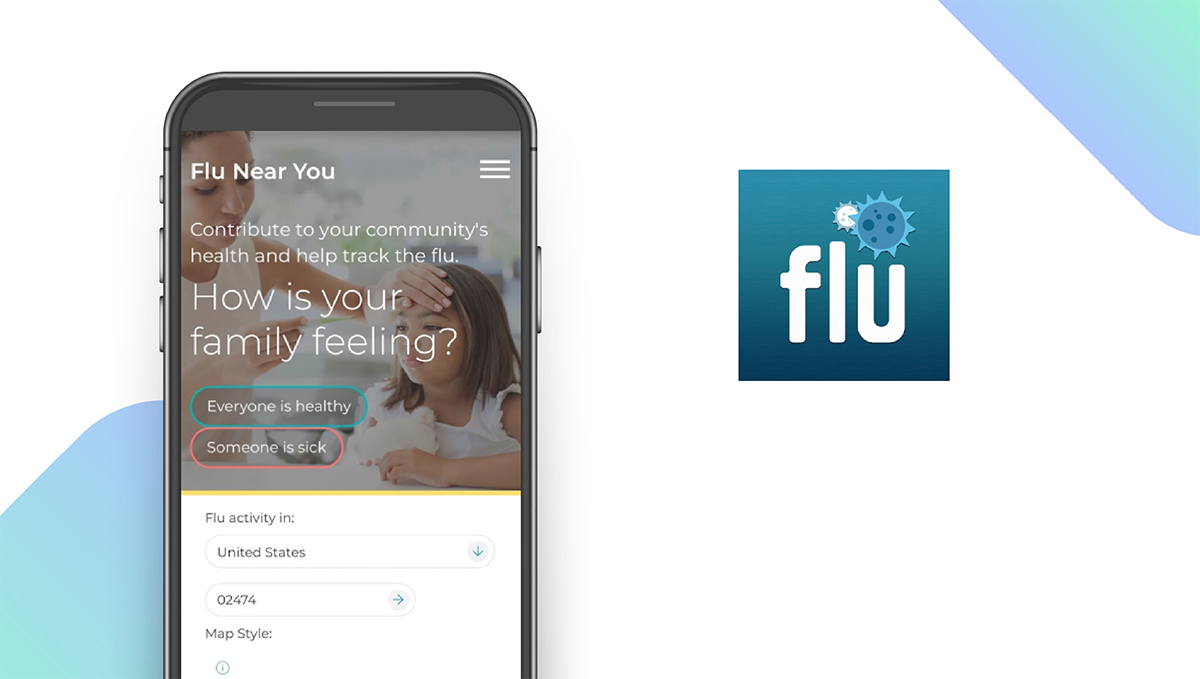 Download: Android ★★★★★★★★★★
Flu Near You is our top pick because it offers a comprehensive look at current flu levels based on CDC data and user reports. You can use a map-based tool to see activity in the entire U.S. or search by zip code to find a specific city or state. Flu Near You uses crowdsourced data, so you'll be able to get an early warning of flu spread in your area, and you can contribute to the database by reporting your own symptoms. This app can't help you find a doctor or vaccine near you but is useful for early detection of symptoms during flu season.
Notable features:
Free
Support available: Email
Flu Near You Pros & Cons
What we like
What we don't like
Map-based flu tracker
Not available on iOS
Real-time crowdsourced data
No vaccine or doc finder
Zocdoc — Best Doctor/Clinic Finder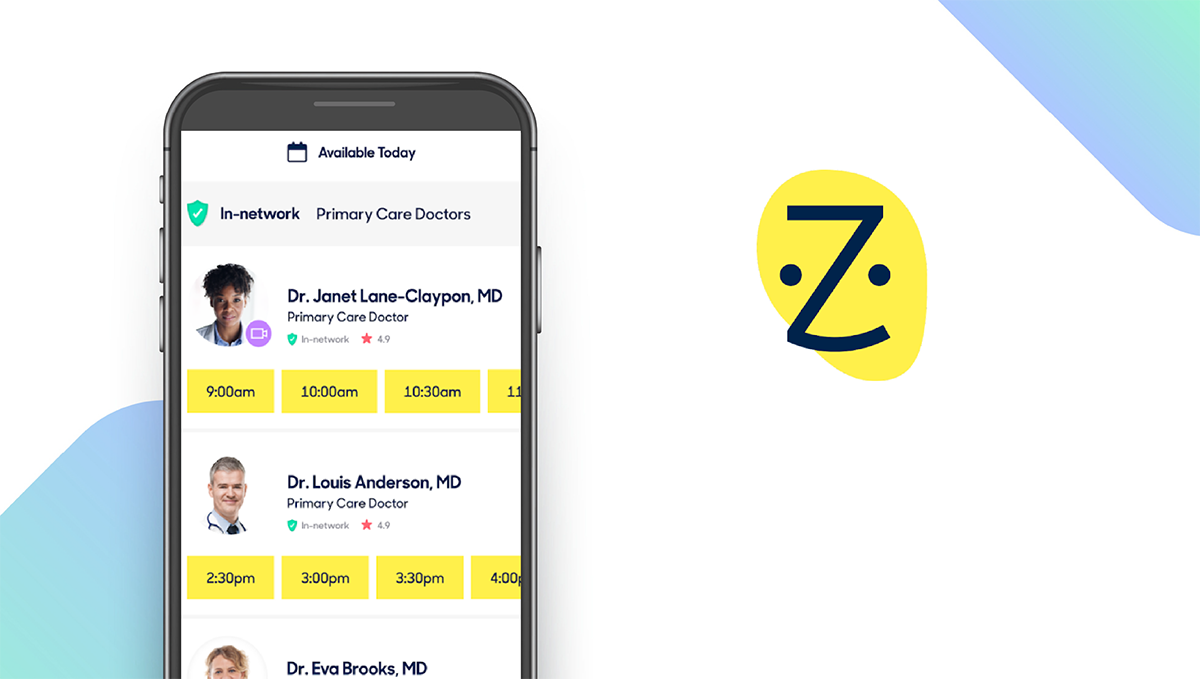 Download: Android ★★★★★★★★★★ | iOS ★★★★★★★★★★
Zocdoc is our choice for the best app to find a doctor or clinic since you can easily search for doctors near you that are in your insurance network. You can look for doctors by city, speciality, or even by how long their wait times are. You'll be able to read reviews from users to find out if other patients had a positive experience with them. Then, book your appointment directly in the app to save yourself a phone call and instantly add it to your calendar. This app doesn't have a tool for monitoring flu symptoms, but it's great for booking an appointment on short notice.
Notable features:
Free
Support available: Email
Zocdoc Pros & Cons
What we like
What we don't like
User reviews
No flu tracker
Built-in booking tool
No symptom checker
FluView — Best Flu Tracker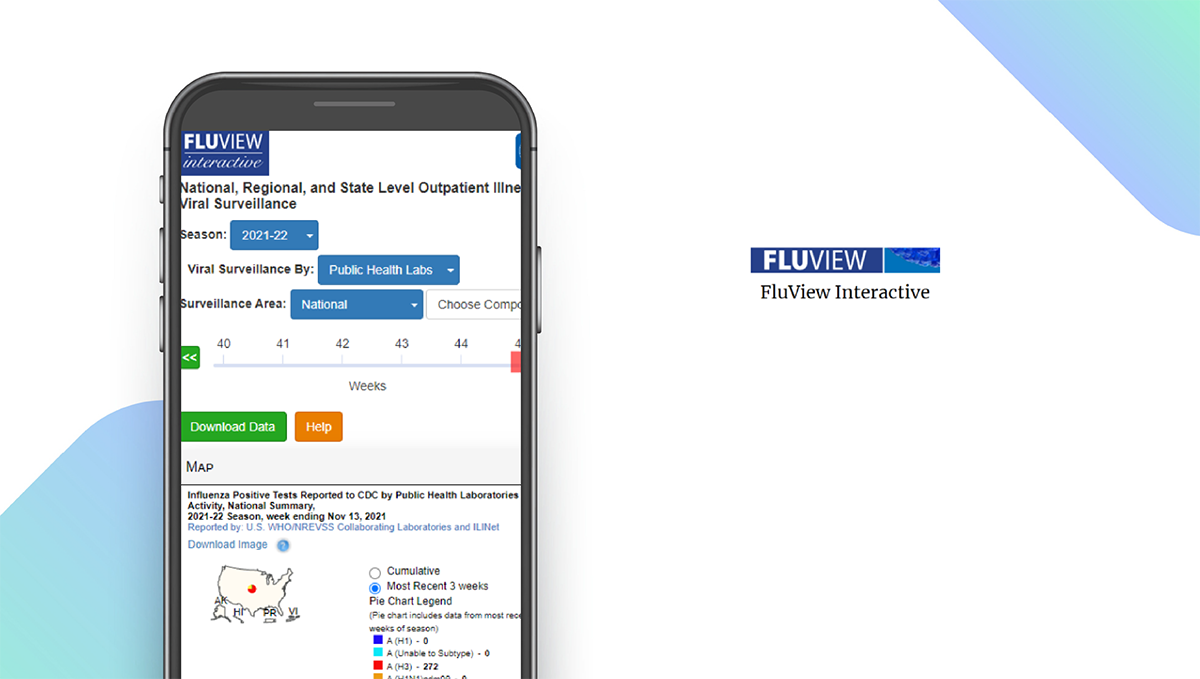 FluView is our pick for the best flu tracker because it offers the most comprehensive data on flu spread, hospitalizations, and more. Users can view the information in chart and graph form, making it easy to track the distribution of flu by age group or by region. It's a great choice for nonprofits and other organizations that want to provide accurate flu data to their members, but it may be too advanced for everyday users. FluView is managed by the CDC and can be viewed by the general public on its website. Unfortunately, there are no mobile apps available currently.
Notable features:
Free
Support available: Email, Phone, FAQs, and Chat
FluView Pros & Cons
What we like
What we don't like
Tracks flu and hospitalizations
No mobile app
View distribution by age group
No symptom checker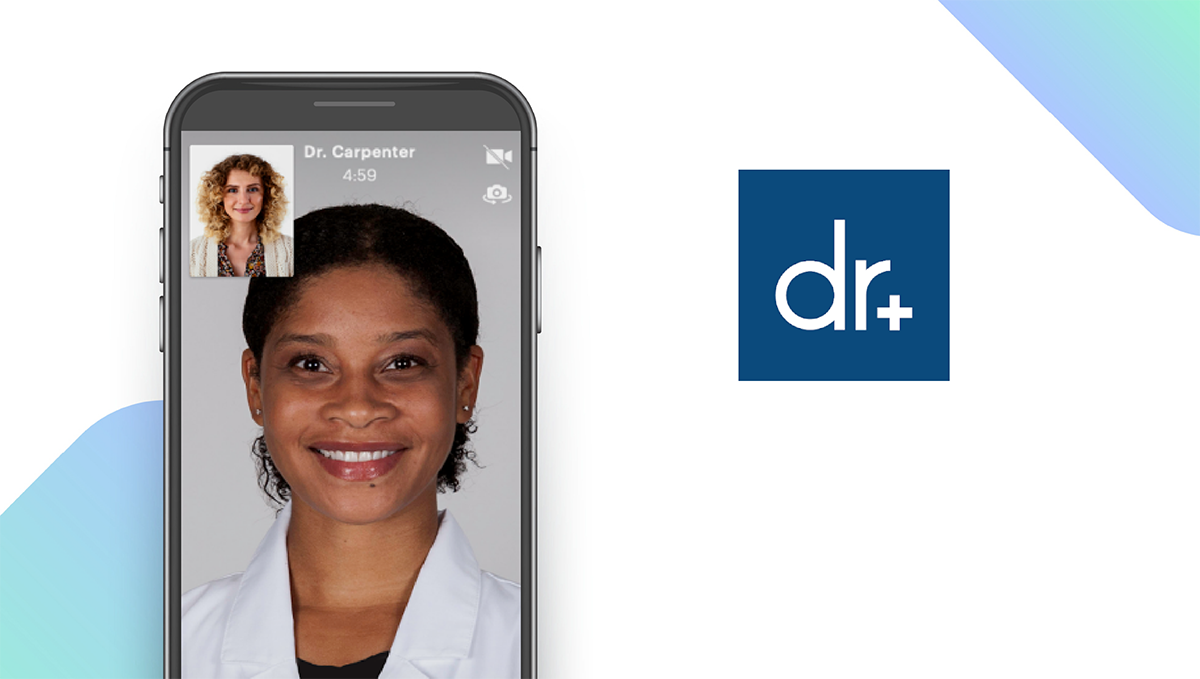 Download: Android ★★★★★★★★★★ | iOS ★★★★★★★★★★
The last thing you want to do when you have flu symptoms is to leave your house to see your doctor. Doctor on Demand makes it easy to chat with a medical professional from home, with 24/7 virtual care provided via your computer, smartphone, or tablet. You can talk to an expert when symptoms arise or schedule a preventive care visit to discuss getting a flu vaccine to reduce your risk of complications. Doctor on Demand claims to be covered by insurance for more than 98 million Americans, making it a good choice for virtual care appointments.
Notable features:
Free
Support available: Email, Phone, and FAQs
Doctor on Demand Pros & Cons
What we like
What we don't like
24/7 virtual care
No flu tracker
Urgent care and preventive health
No vaccine finder
WebMD — Best Medical Info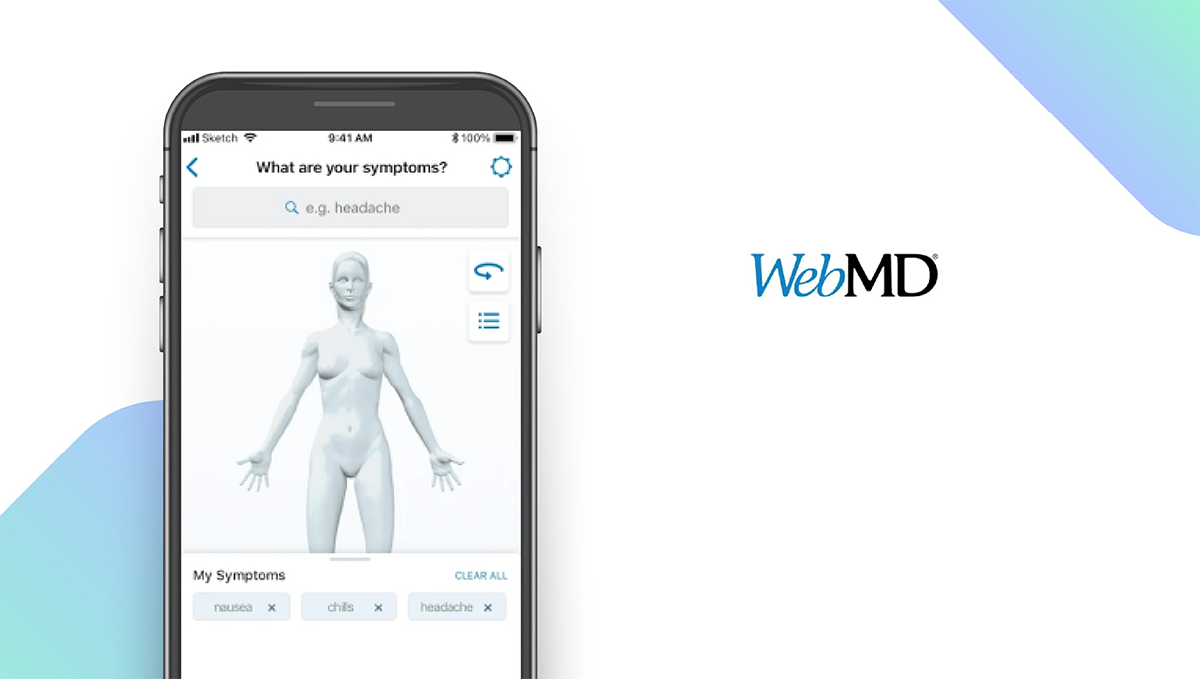 Download: Android ★★★★★★★★★★ | iOS ★★★★★★★★★★
WebMD is a well-known resource full of reliable information about a range of medical issues. While you should still see a medical professional for serious issues, the WebMD app can help you learn more about your symptoms, so you can discuss them with your doctor later. You can use the app to set reminders to take your medication and check for potential interactions with other drugs you may be taking. Other tools include an allergy tracker and a doctor directory. WebMD isn't specifically for treating the flu, but it can help you identify flu symptoms.
Notable features:
Free
Support available: Email and Customer Care/Help Center
WebMD Pros & Cons
What we like
What we don't like
Symptom checker
No flu tracker
Medication reminders
No vaccine finder
Drug interactions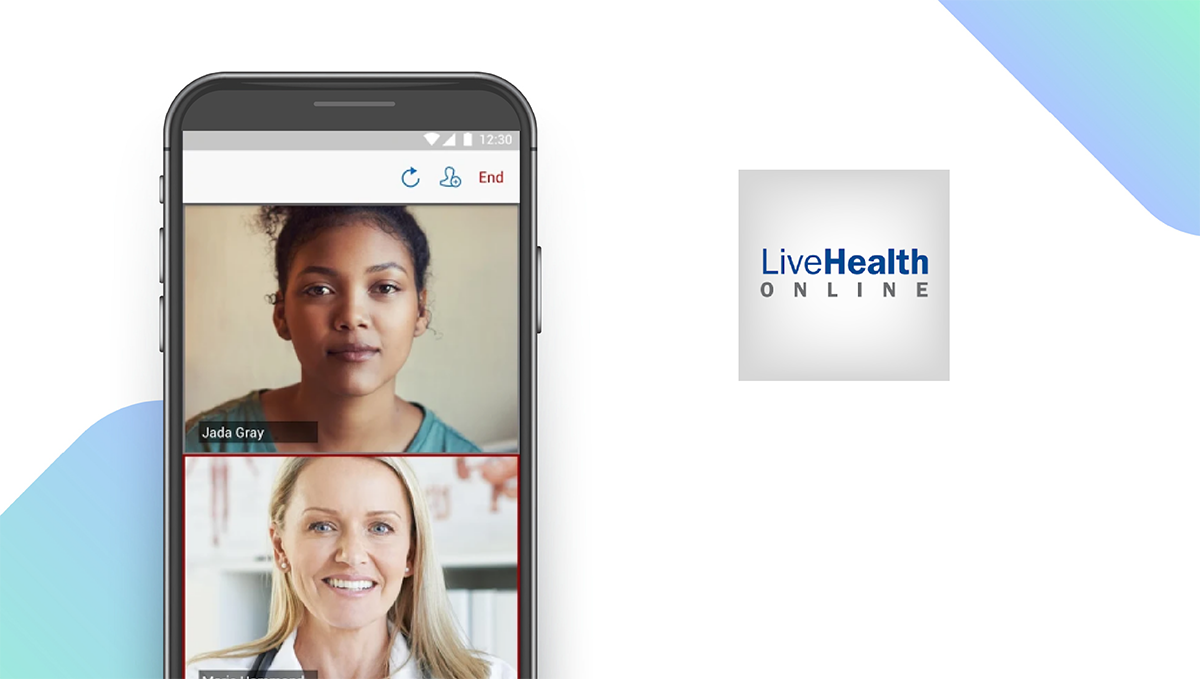 Download: Android ★★★★★★★★★★ | iOS ★★★★★★★★★★
LiveHealth Online is similar to Doctor on Demand, but it offers the fastest wait times, with a promise to get you connected to a doctor in 10 minutes or less. You can speak to a medical professional about common symptoms such as flu, cold, fever, and sore throat, to help you figure out what's wrong and how to treat it. Virtual medical services are available around the clock, for $59 or less per visit, depending on your insurance plan. Psychology and psychiatry services are available too, with slightly higher costs and longer wait times.
Notable features:
$59 or less per visit
Support available: Email, FAQs, and Phone
LiveHealth Online Pros & Cons
What we like
What we don't like
10-minute wait time
No flu tracker
$59 or less per visit
No clinic finder
HealthTap — Best Primary Care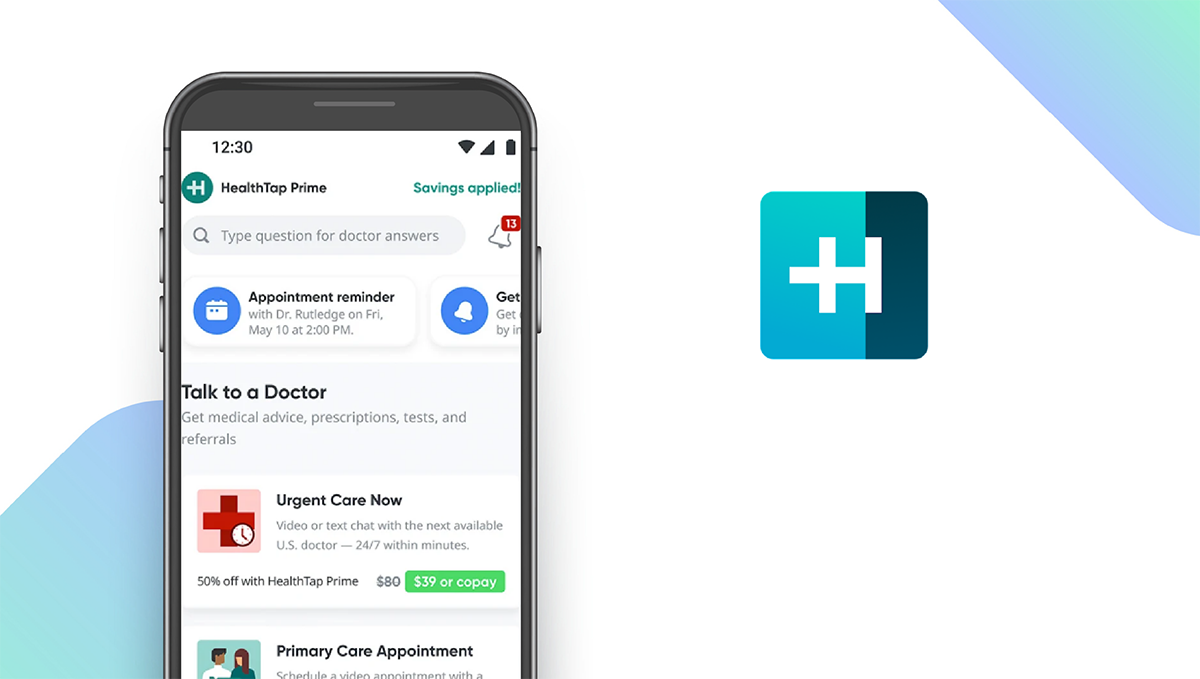 Download: Android ★★★★★★★★★★ | iOS ★★★★★★★★★★
HealthTap is the best app on our list for finding a primary care doctor. While most similar apps focus on on-demand care for urgent symptoms, HealthTap will get you set up with a primary care doctor for $15/month and $39 per visit, depending on your insurance plan. You can schedule lab tests, get prescription medications, and discuss lifestyle changes to improve your well-being during flu season. HealthTap isn't just for flu symptoms but is best for establishing a primary care relationship and having access to medical appointments all year round.
Notable features:
HealthTap Prime: $15/month
Support available: Email, Phone, Help Center, Chat, and FAQs
HealthTap Pros & Cons
What we like
What we don't like
Year-round primary care
Most features require a premium subscription
Lab tests and prescriptions
GoodRx — Best Prescription Prices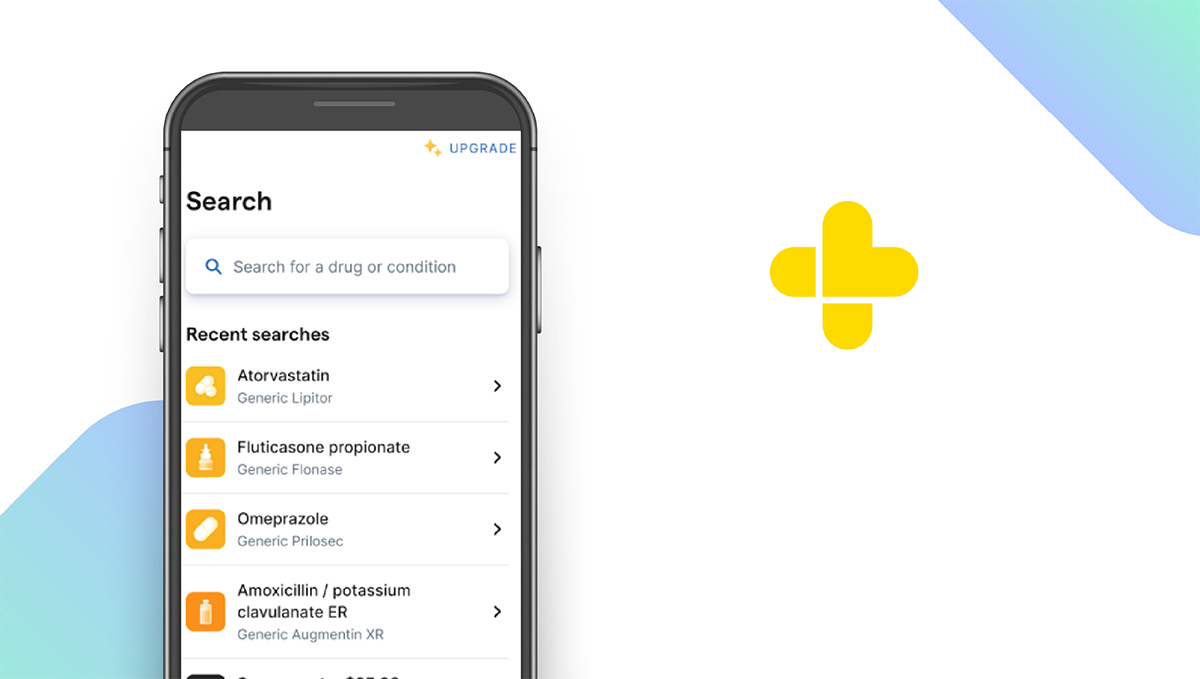 Download: Android ★★★★★★★★★★ | iOS ★★★★★★★★★★
GoodRx is the best app for getting prescription discounts and coupons. You can compare prices at pharmacies near you or use mobile coupons to get discounts online or at your doctor's office. Not only that, but you can set reminders so you know when to refill your prescription and get an alert when prices change or new savings pop up. GoodRx is free to use, but you can upgrade to a GoodRx Gold subscription to access prescription savings of up to 90% on over 1,000 drugs, discounts for online doctor visits, and free mail delivery for prescriptions.
Notable features:
30-day free trial
GoodRx Gold: $9.99/month (Individual); $19.99/month (Family Plan)
Support available: Phone and FAQs/Help
GoodRx Pros & Cons
What we like
What we don't like
Mobile coupons
Flu tracker and vaccine locator are desktop-only features
Price comparisons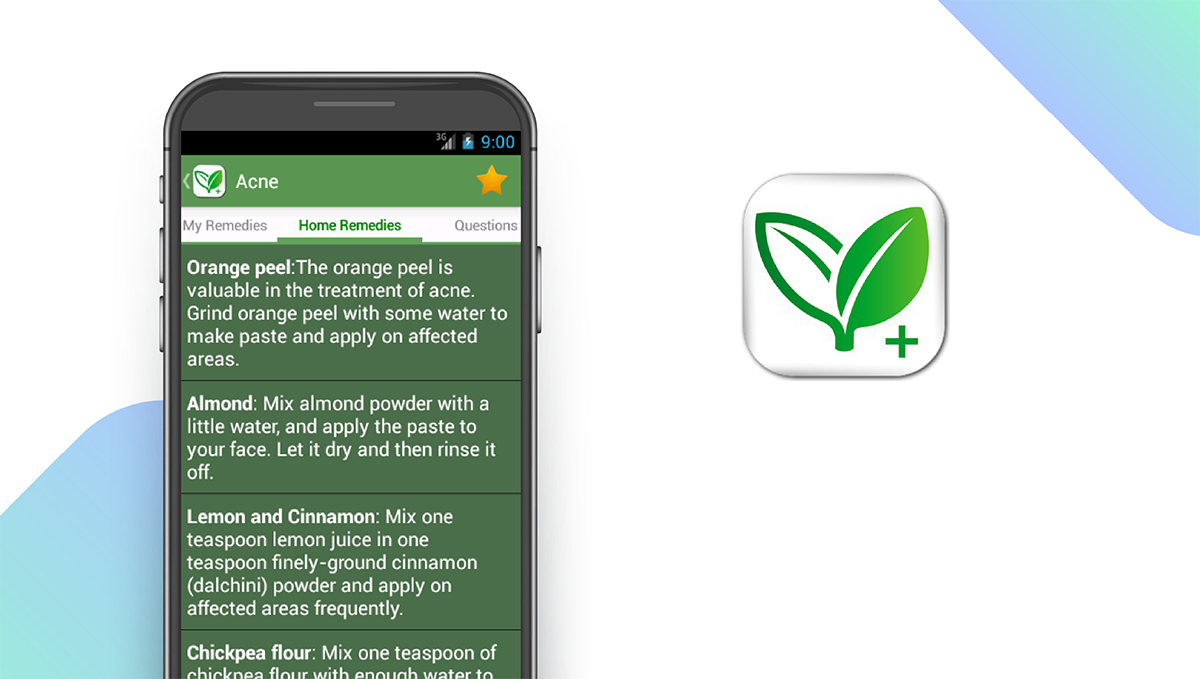 Download: Android ★★★★★★★★★★
The Home Remedies app is our pick for home treatments when you have a mild case of the flu. You'll be able to view common flu symptoms, learn about home remedies that can soothe your throat or stomach, and find out when to see a doctor if symptoms don't clear up. In addition to home remedies like drinking lemon and honey, you'll find some do's and don'ts for flu, such as which foods to avoid and how to reduce chills. The Home Remedies website also has a forum where you can discuss everything, from digestive symptoms to the side effects of medication.
Notable features:
Free
Support available: Email
Home Remedies Pros & Cons
What we like
What we don't like
Do's and don'ts for flu
No available on iOS
Treatments for 100 plus ailments
No symptom checker
A community forum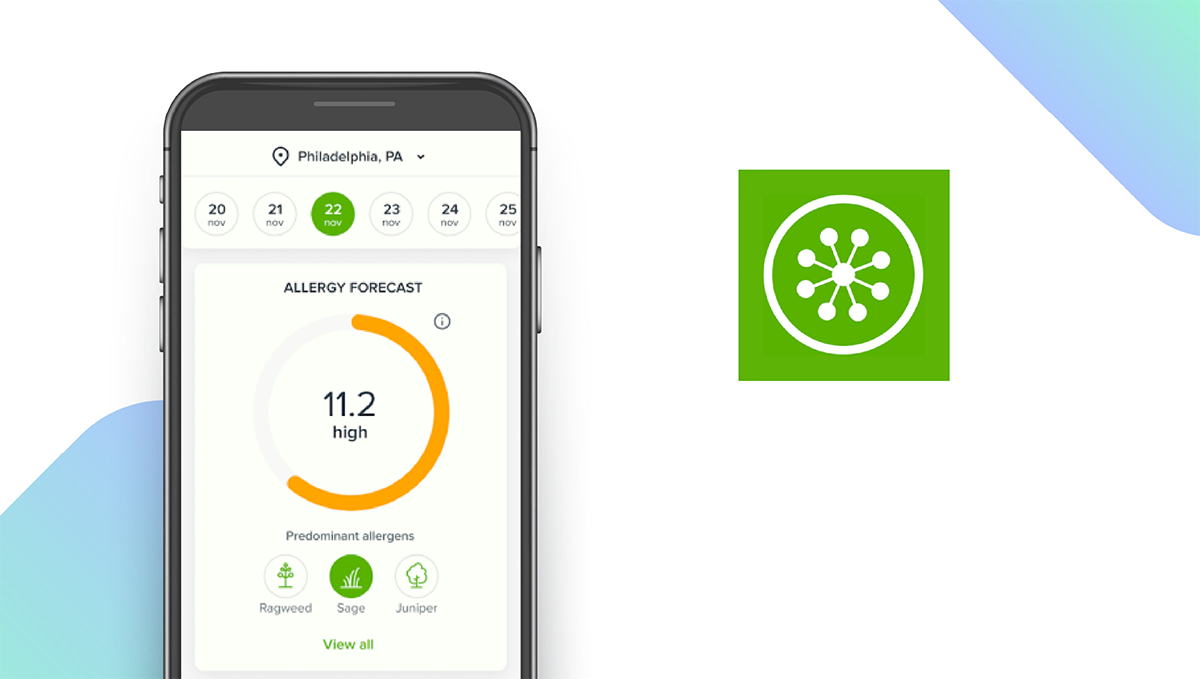 Download: Android ★★★★★★★★★★ | iOS ★★★★★★★★★★
Pollen.com is similar to FluView, except it focuses primarily on seasonal allergies. You can view a national allergy map online, or download the iPhone or Android app to get notified when pollen levels change and track your daily allergy symptoms. The app shows both current pollen counts and weekly forecasts, so you can take steps to address your allergies all year round. While this app doesn't track flu levels specifically, it's a great choice for allergy sufferers and people with respiratory ailments who want to minimize their exposure to pollen and other irritants.
Notable features:
Free
Support available: FAQs and Contact Form
Allergy Plus by Pollen.com Pros & Cons
What we like
What we don't like
Pollen counts and forecasts
No mobile app
Allergy symptom tracker
No flu tracker
Apps for Surviving Flu Season: Features Summary Table
Apps for Surviving Flu Season Comparison Table
App
Subscription Fees or In-App Purchases
Features
Flu Near You — Top Pick
Free

✓

Flu Tracker


✓

Vaccine Near You


✓

Identify Symptoms


X

Doc/Clinic Finder


✓

Notifications
Zocdoc — Best Doctor/Clinic Finder
Free

X

Flu Tracker


✓

Vaccine Near You


X

Identify Symptoms


✓

Doc/Clinic Finder


✓

Notifications
FluView — Best Flu Tracker
Free

✓

Flu Tracker


X

Vaccine Near You


✓

Identify Symptoms


X

Doc/Clinic Finder


X

Notifications
Doctor on Demand — Best Virtual Care
Free

X

Flu Tracker


X

Vaccine Near You


✓

Identify Symptoms


X

Doc/Clinic Finder


✓

Notifications
WebMD — Best Medical Info
Free

X

Flu Tracker


X

Vaccine Near You


✓

Identify Symptoms


✓

Doc/Clinic Finder


✓

Notifications
LiveHealth Online — Fastest Wait Times
$59 or less per visit

X

Flu Tracker


X

Vaccine Near You


X

Identify Symptoms


X

Doc/Clinic Finder


✓

Notifications
HealthTap — Best Primary Care
HealthTap Prime: $15/month

X

Flu Tracker


X

Vaccine Near You


✓

Identify Symptoms


X

Doc/Clinic Finder


✓

Notifications
GoodRx — Best Prescription Prices
GoodRx Gold: $9.99/month (Individual); $19.99/month (Family Plan)

X

Flu Tracker


X

Vaccine Near You


X

Identify Symptoms


X

Doc/Clinic Finder


✓

Notifications
Home Remedies — Best for Home Treatments
Free

X

Flu Tracker


X

Vaccine Near You


X

Identify Symptoms


X

Doc/Clinic Finder


X

Notifications
Allergy Plus by Pollen.com — Best for Allergy Sufferers
Free

X

Flu Tracker


X

Vaccine Near You


X

Identify Symptoms


X

Doc/Clinic Finder


✓

Notifications