The Best Apps for Better Sleep of 2022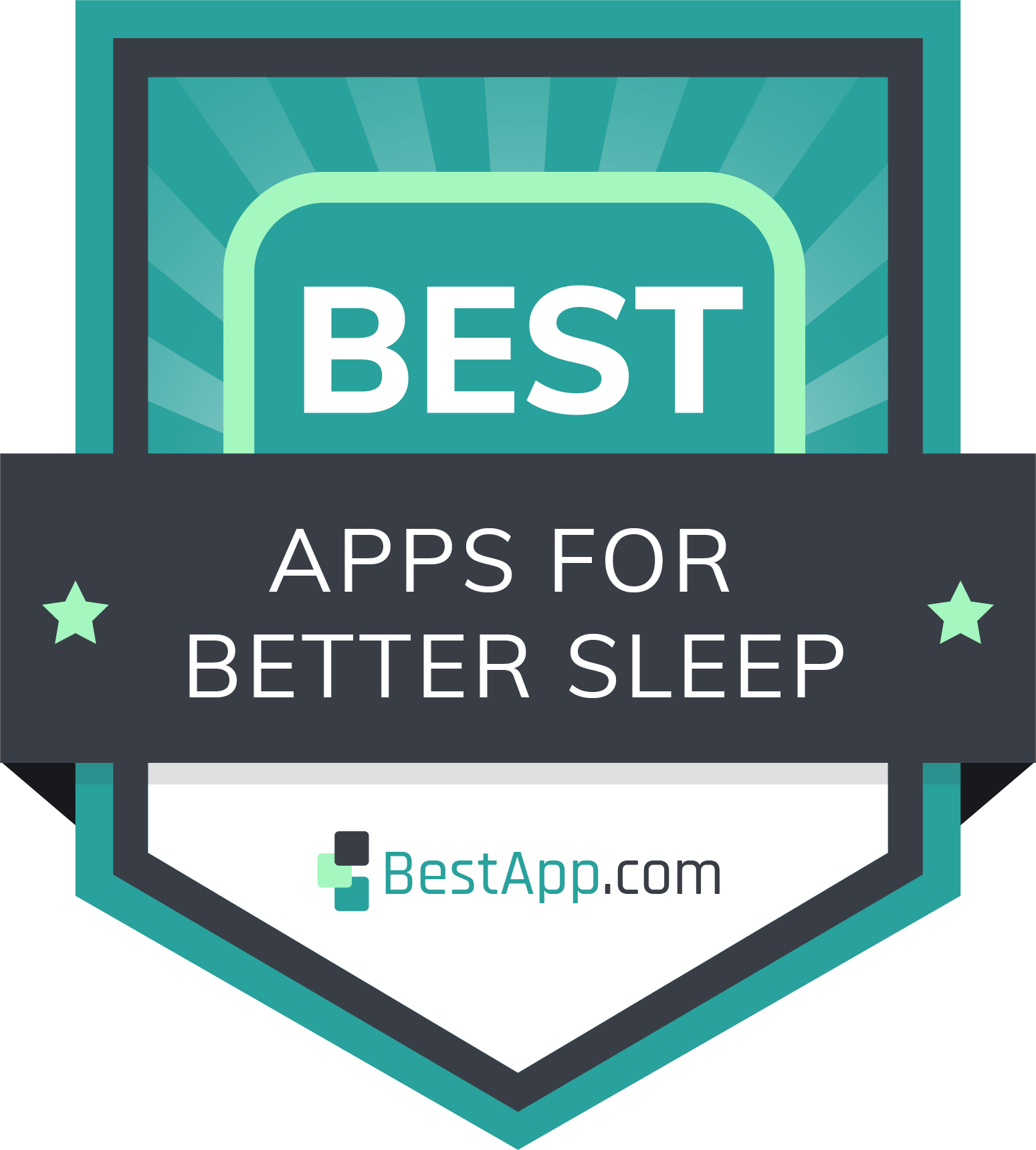 Our overall top pick for the best app for better sleep is Sleep Cycle. It has all the must-have features you need and an easy-to-use interface that works no matter what your sleep goals are. However, we know one size doesn't fit all when it comes to tracking or improving the quality of your sleep. That's why we've done the research for you and given you nine other app options to check out.
Top 10 Apps for Better Sleep to Try
How We Chose the Best Sleep Apps
When we were looking for the best apps for better sleep, we tried to choose options that had a variety of features that could suit many users and goals. We looked for apps that had built-in music and white noise options for helping you go to sleep as well as resources on relaxation techniques, which might include everything from guided meditation to articles on how to wind down before bed. Having a sleep phase tracker was also important so you can monitor both the quantity and quality of your sleep.
Choose the sleep app that's right for you
When you're deciding which sleep app is right for you, it's important to think about how you'll use the app and what you want it to do for you. If you want to concentrate on relaxing before bed and going to sleep more quickly, look for apps that have a variety of soundscapes and white noise or bedtime meditations. If you want to make your sleep more restful, try an app that monitors sleep stages or wakes you up in your lightest sleep phase.
The difference between sleep quality and quantity
Some apps track sleep quantity, others track sleep quality, and some do both. If you just want to hit certain bedtime and wake time benchmarks, an app that only tracks sleeping hours may work fine. However, if you want to do any kind of sleep analysis or work on making your sleep more restful, you'll need to track quality, which can include sleep phases, whether you're talking/moving in your sleep, and how rested you feel when you wake up.
Our Sleep App Reviews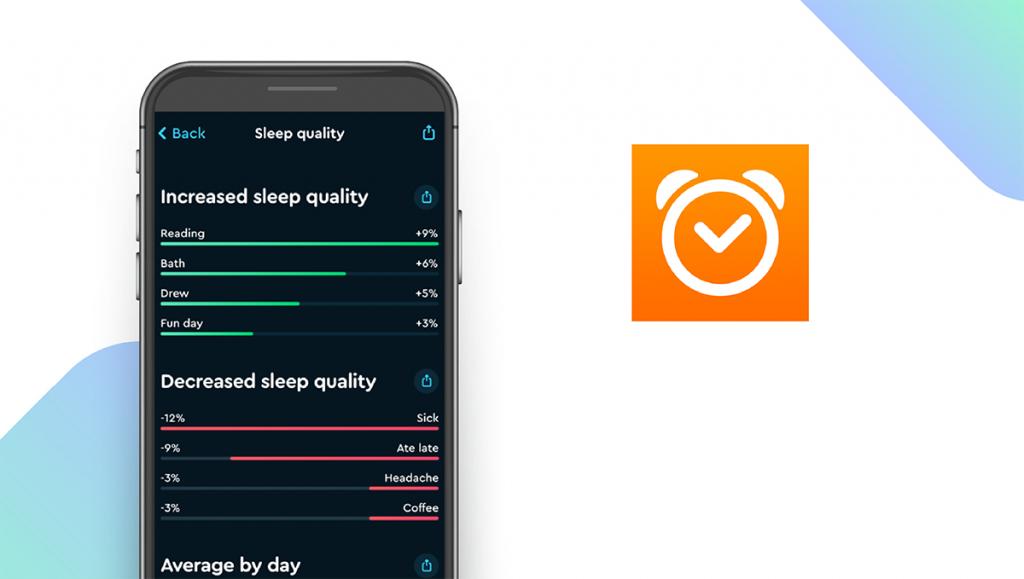 Sleep Cycle is our No. 1 pick for the best sleep app because it has all the features you need and accommodates a wide range of sleep goals. Sleep Cycle uses a built-in microphone to pick up movements while you sleep to identify your sleep stages and how long you stay in them. It then gives you a visual depiction of what your sleep looks like in an easy-to-read graph. It also has an intelligent alarm clock that can help you wake up at the best time so you don't feel groggy in the morning, and it offers a wealth of resources on understanding and bettering your sleep.
Free version available
In-app purchases: $0.99 – $64.99
Support available: FAQ, tickets
Sleep Cycle Pros & Cons
What we like
What we don't like
In-app alarm clock
Motion detector may be difficult to position
Lots of sleep resources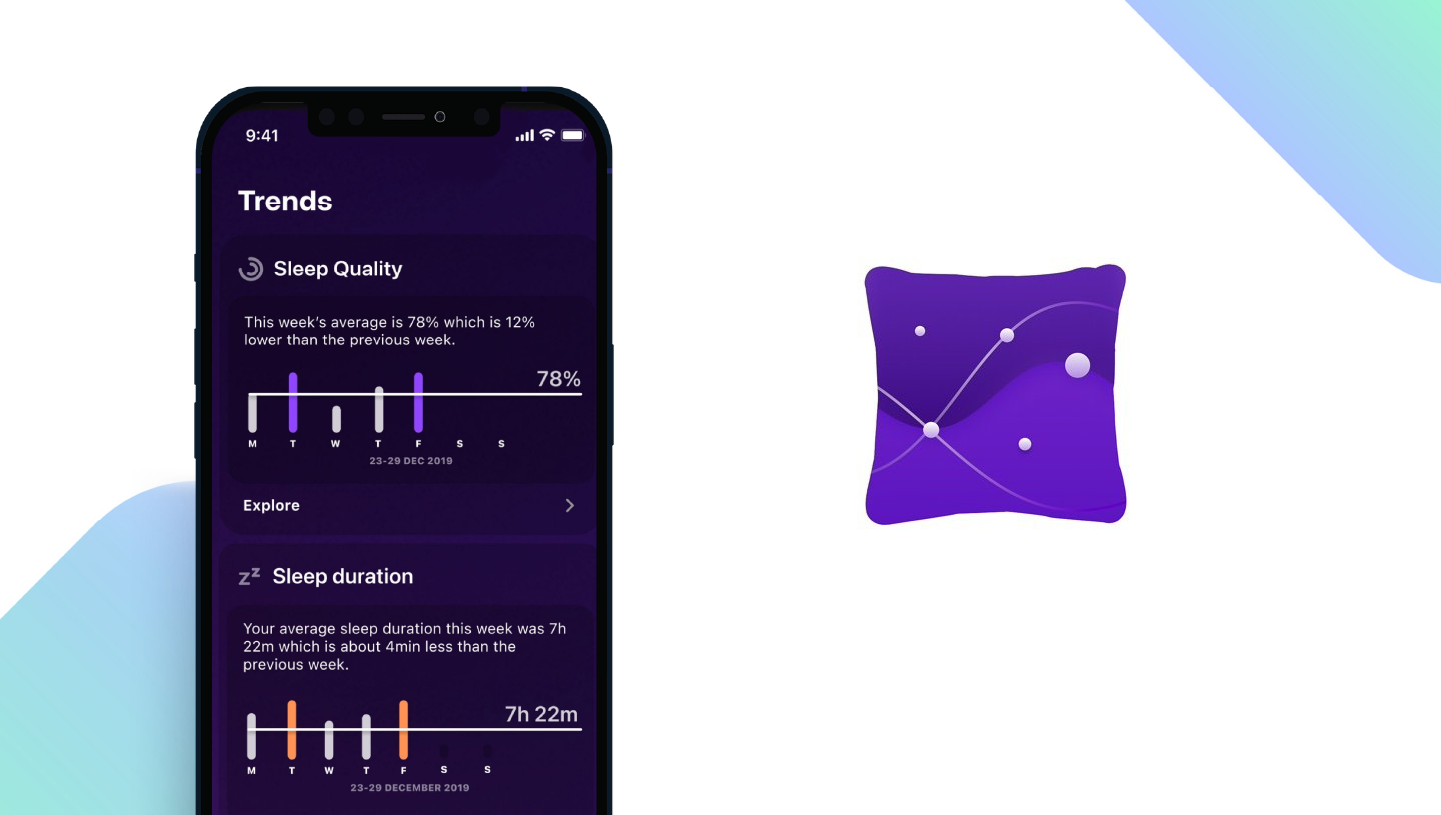 Download: iOS
For Apple users, the Pillow Automatic SleepTracker app is a great option. It can be set to automatically sync with your Apple Watch to track your sleep, or you can track it manually on your own via an iPad or iPhone. It uses audio and heart rate recordings during sleep to give you a full picture of your sleep cycles and how many times you wake up, and there's also a place for you to record your mood and any notes. The free version does basic tracking, and upgrading to the Premium version is around $2.50 a month if you choose the yearly payment option. The big downside is that this app isn't available for Android.
Free version available
In-app purchases: $4.99 – $49.99 per item
Support available: Help center, email, chat
Pillow Automatic SleepTracker Pros & Cons
What we like
What we don't like
Supports in-depth sleep tracking
Only available for Apple products
Multiple billing options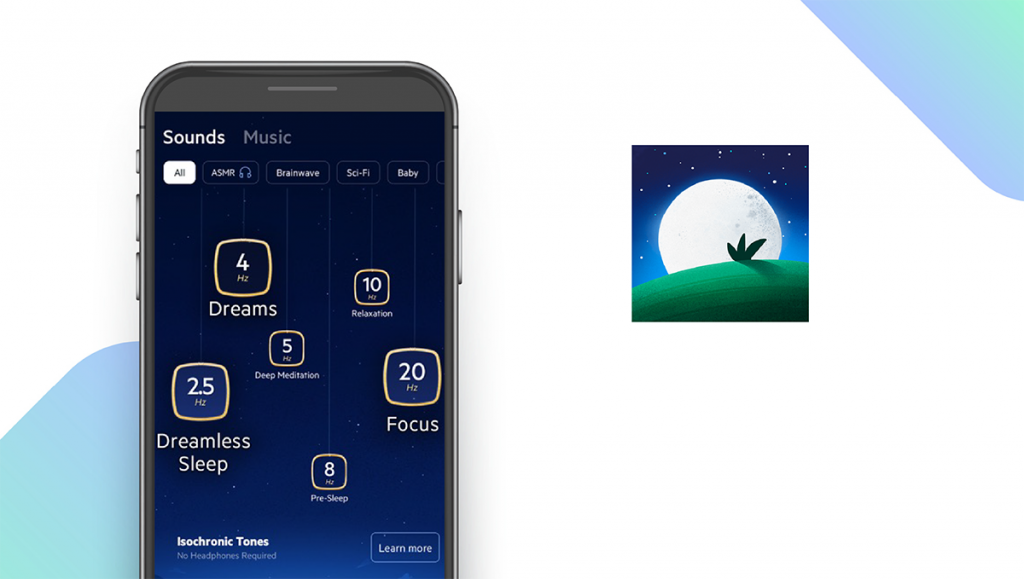 If you're looking for an app that lets you try all the features before you go all in for a paid subscription, Relax Melodies does just that. It lets you choose your own sounds and music to go to sleep to — or just enjoy a quick relaxing timeout — and you can mix and match to create the perfect sleep playlist. This app also has bedtime stories and guided meditations if you prefer to drift off to the sound of someone talking.
Free version available
In-app purchases: $2.99 – $299.99
Support available: Help center
Relax Melodies Pros & Cons
What we like
What we don't like
Customized sleep playlists
Sleep tracking not as in-depth as others
Variety of soundscapes and audio options
Calm — Best for Overall Well-Being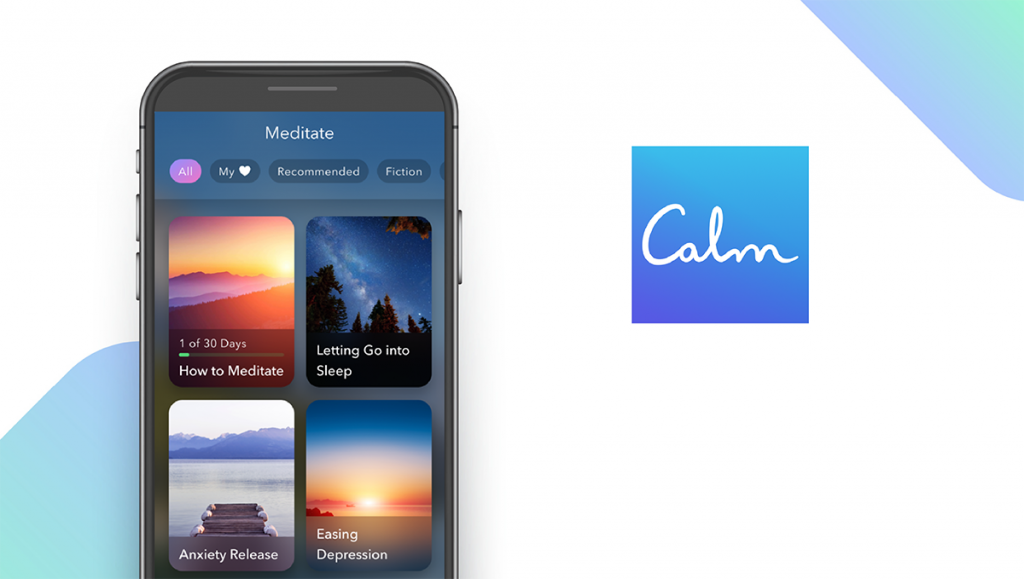 If you're primarily wanting to focus on overall well-being and have difficulty falling asleep at night, Calm may be able to help. This app is a guided meditation app that includes sleep stories and relaxation techniques. If you prefer white noise or nature sounds as you sleep, the app has over 30 choices, and it tracks how long you use the apps and daily streaks so you can monitor your progress. The main drawback to this app is that almost all the content requires a paid subscription after the fairly limited free trial period.
Free version available
In-app purchases: $0.99 – $399.99
Support available: Help center, tickets
Calm Pros & Cons
What we like
What we don't like
Includes meditation practices
No in-app alarm clock
Sleep stories
Pzizz — Best White Noise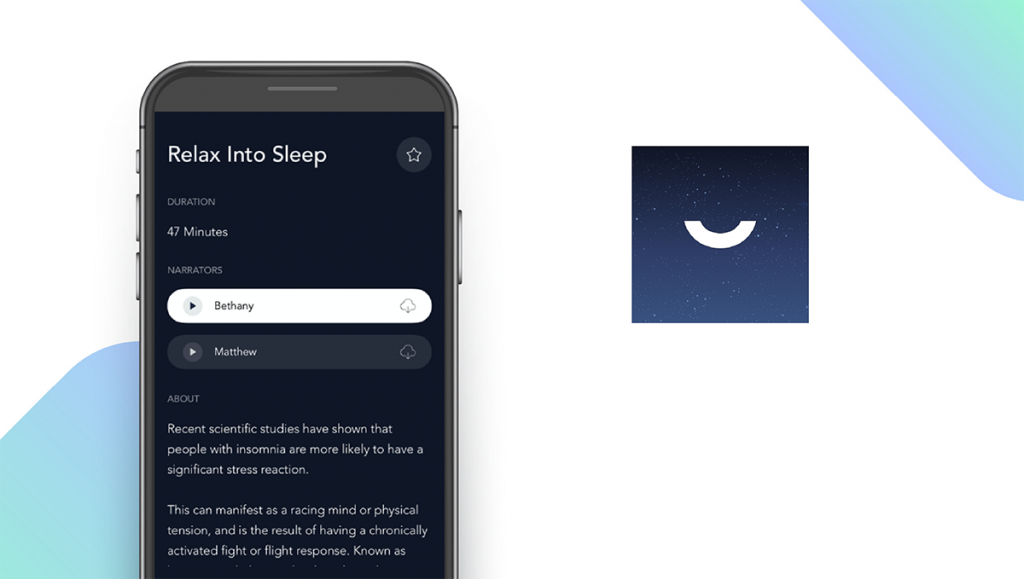 Pzizz is an app that has white noise choices, called soundscapes, that are appropriate for sleep or for focusing during work sessions, depending on your needs. The music has been optimized by algorithms to help you get to sleep and stay asleep, and it also has a setting that helps wake you up gently so you feel more rested. There are voiceover options for those who prefer it, and you can control this volume level separately from the soundscape for full customization.
Free version available
In-app purchases: $1.99 – $319.99
Support available: Email, FAQ
Pzizz Pros & Cons
What we like
What we don't like
Listen for up to 24 consecutive hours
No live customer support
Algorithmically optimized soundscapes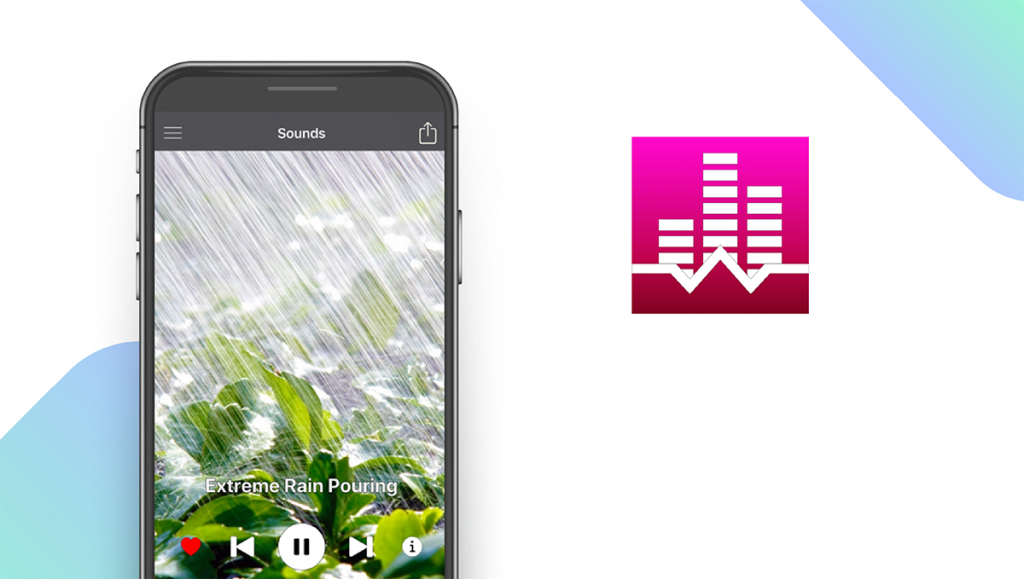 As its name implies, White Noise Lite is a basic app that has dozens of white noise options to help lull you to sleep. The sounds are on a loop so you can keep them running as long as you like to help you stay asleep, and some are available as free downloads. You can mix and match sounds to create a custom option, and the app lets you star favorites so you can find one that worked easily the next night. The in-app alarm has fade-in capability to wake you up gently when it's time to get going again. For more sound options, you should check out the White Noise Market app — this companion application offers thousands of additional sounds created by the White Noise team as well as sounds submitted by users.
Free software, no in-app purchases available
Support available: FAQ
White Noise Lite Pros & Cons
What we like
What we don't like
Once of the cheapest options
Limited customer support
Free downloads
Headspace — Best for Meditation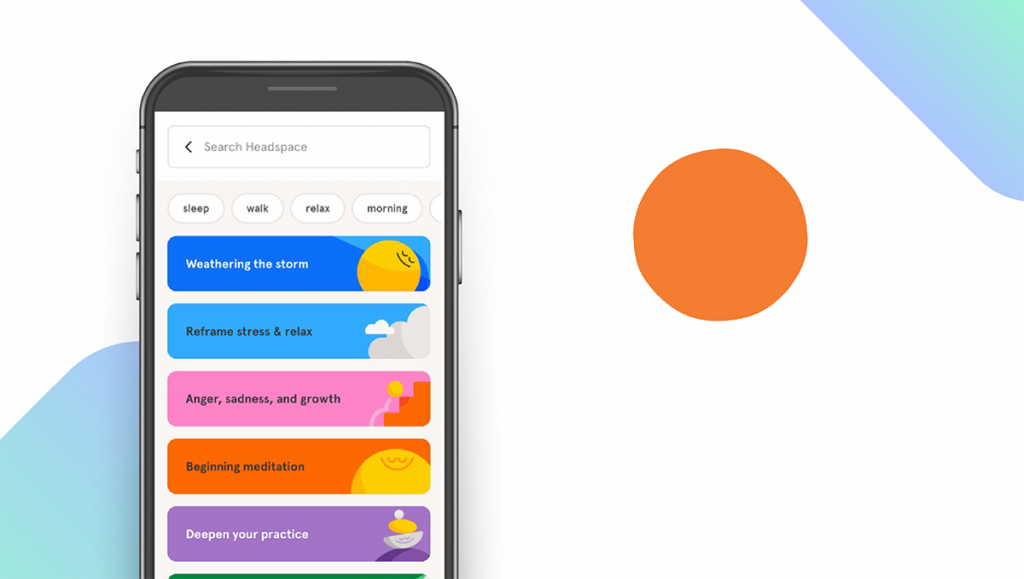 Headspace is a mindfulness app aimed at helping you learn to be present in the moment, practice meditation, and sleep better. Much of the app includes guided meditations and mindfulness exercises, but there's also a course on falling asleep faster and increasing sleep quality. The app includes music, relaxation techniques, and an in-app alarm clock among its features, and it also has sleepcasts, which are original bedtime stories to help you drift off peacefully at the end of a busy day.
Free version available
In-app purchases: $6.49 – $119.99
Support available: Help center, email, chat, tickets
Headspace Pros & Cons
What we like
What we don't like
Lots of resources on mindfulness
No sleep phase tracker
Some free content
Noisli — Best for Customization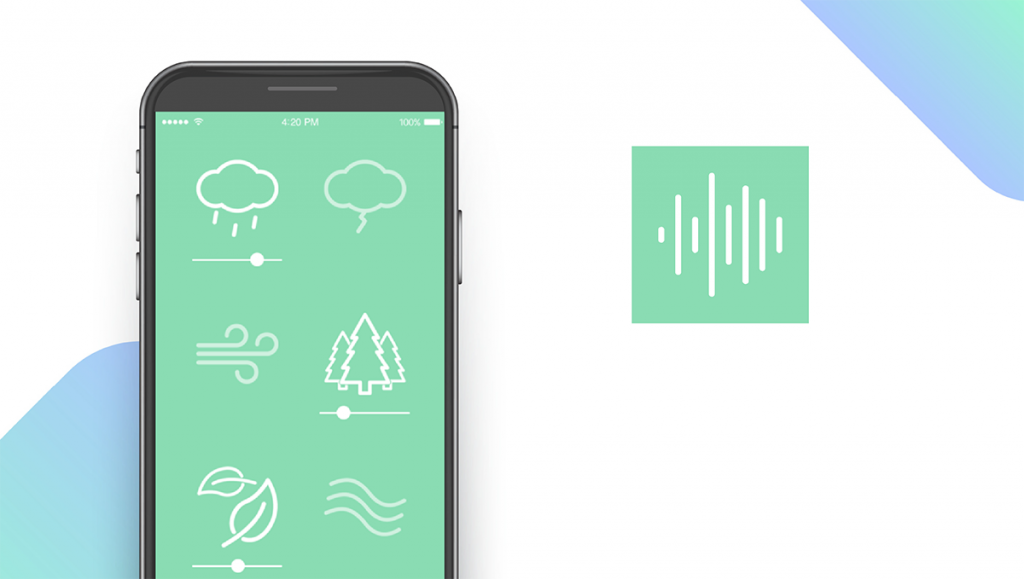 Noisli is a white noise app that was originally designed to help block out distractions during work sessions. However, it also includes soundscapes and playlists that are appropriate for helping you fall asleep. The thing that sets this app apart is its customization features. You can mix and match from the app's library of sounds, and that includes adjusting the individual volume of each sound. It also has an oscillation feature that auto-changes the volume of some sound elements so there's a little variety in the loop, and you can set the timer to stop when you want to wake up, which makes it handy for naps or quick dozes.
Price: $1.99
Support available: Email, FAQ/Help
Noisli Pros & Cons
What we like
What we don't like
Lots of customization options
Doesn't track sleep phases
Other features for productivity and focus
SleepScore — Best for Science-Based Tools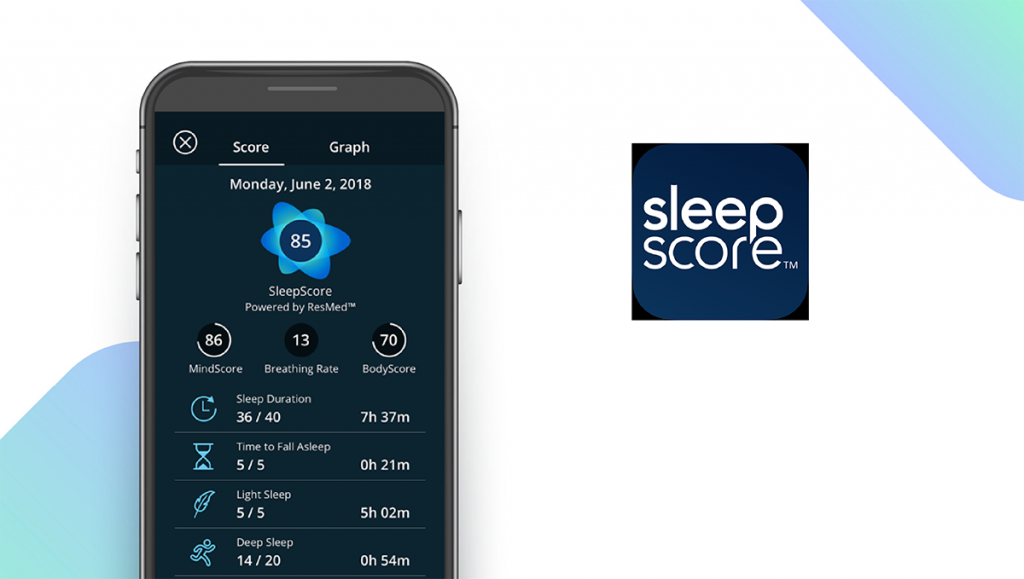 SleepScore is a science-based app that's designed to help you fall asleep faster and achieve better sleep quality over time. It uses extensive sleep tracking features to monitor how deeply you're sleeping and how often you wake up, and it presents all this information graphically so you get a full picture of what your sleep is like now and how it's progressing. As the app learns your sleep patterns and habits, it gives you hand-picked recommendations on how to personally improve your sleep.
Free version available
In-app purchases $5.99 – $49.99
Support available: Help center/FAQs, email
SleepScore Pros & Cons
What we like
What we don't like
Extensive sleep phase tracking
No relaxation techniques or resources
Smart alarm clock feature
Slumber — Best for Sleep Stories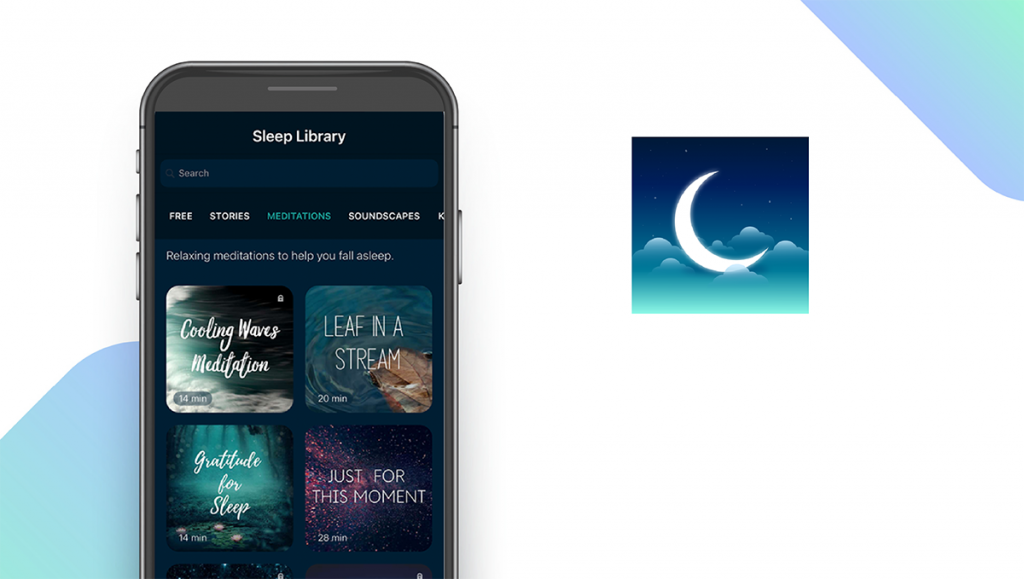 Slumber has one of the largest libraries of sleep stories, meditations, and even hypnosis to help you fall asleep faster. You can choose to listen to a bedtime story or just pick your favorite white noise for a soft background. It even has special bedtime stories for kids. This app has limited content available with the free version.
Free version available
In-app purchases: $19.99 – $39.99
Support available: FAQ, tickets
Slumber Pros & Cons
What we like
What we don't like
Relaxation techniques provided
No integrated sleep phase tracker
Extensive library of sleep soundscapes
Sleep Apps: Features Summary Table
Sleep Apps Comparison Table
App
In-App Purchases
Features
Sleep Cycle — Top Pick
$0.99 – $64.99 per item

✓

Music


✓

Sleep Phase Tracker


✓

Relaxation Technique


✓

In-App Alarm Clock
Pillow Automatic SleepTracker — Best for Heart Rate Analysis
$4.99 – $49.99 per item

✓

Music


✓

Sleep Phase Tracker


✓

Relaxation Technique


✓

In-App Alarm Clock
Relax Melodies — Best Free Trial
$2.99 – $299.99 per item

✓

Music


X

Sleep Phase Tracker


✓

Relaxation Technique


✓

In-App Alarm Clock
Calm — Best for Overall Well-Being
$0.99 – $399.99 per item

✓

Music


X

Sleep Phase Tracker


✓

Relaxation Technique


X

In-App Alarm Clock
Pzizz — Best White Noise
$1.99 – $319.99 per item

✓

Music


✓

Sleep Phase Tracker


✓

Relaxation Technique


✓

In-App Alarm Clock
White Noise Lite — Best for Basic Users
None available

✓

Music


✓

Sleep Phase Tracker


✓

Relaxation Technique


✓

In-App Alarm Clock
Headspace — Best for Meditation
$6.49 – $119.99 per item

✓

Music


X

Sleep Phase Tracker


✓

Relaxation Technique


✓

In-App Alarm Clock
Noisli — Best for Customization
$1.99 upfront cost

✓

Music


X

Sleep Phase Tracker


✓

Relaxation Technique


X

In-App Alarm Clock
SleepScore — Best for Science-Based Tools
$5.99 – $49.99 per item

✓

Music


✓

Sleep Phase Tracker


X

Relaxation Technique


✓

In-App Alarm Clock
Slumber — Best for Sleep Stories
$19.99 – $39.99 per item

✓

Music


X

Sleep Phase Tracker


✓

Relaxation Technique


X

In-App Alarm Clock