The Best Invoicing Apps of 2021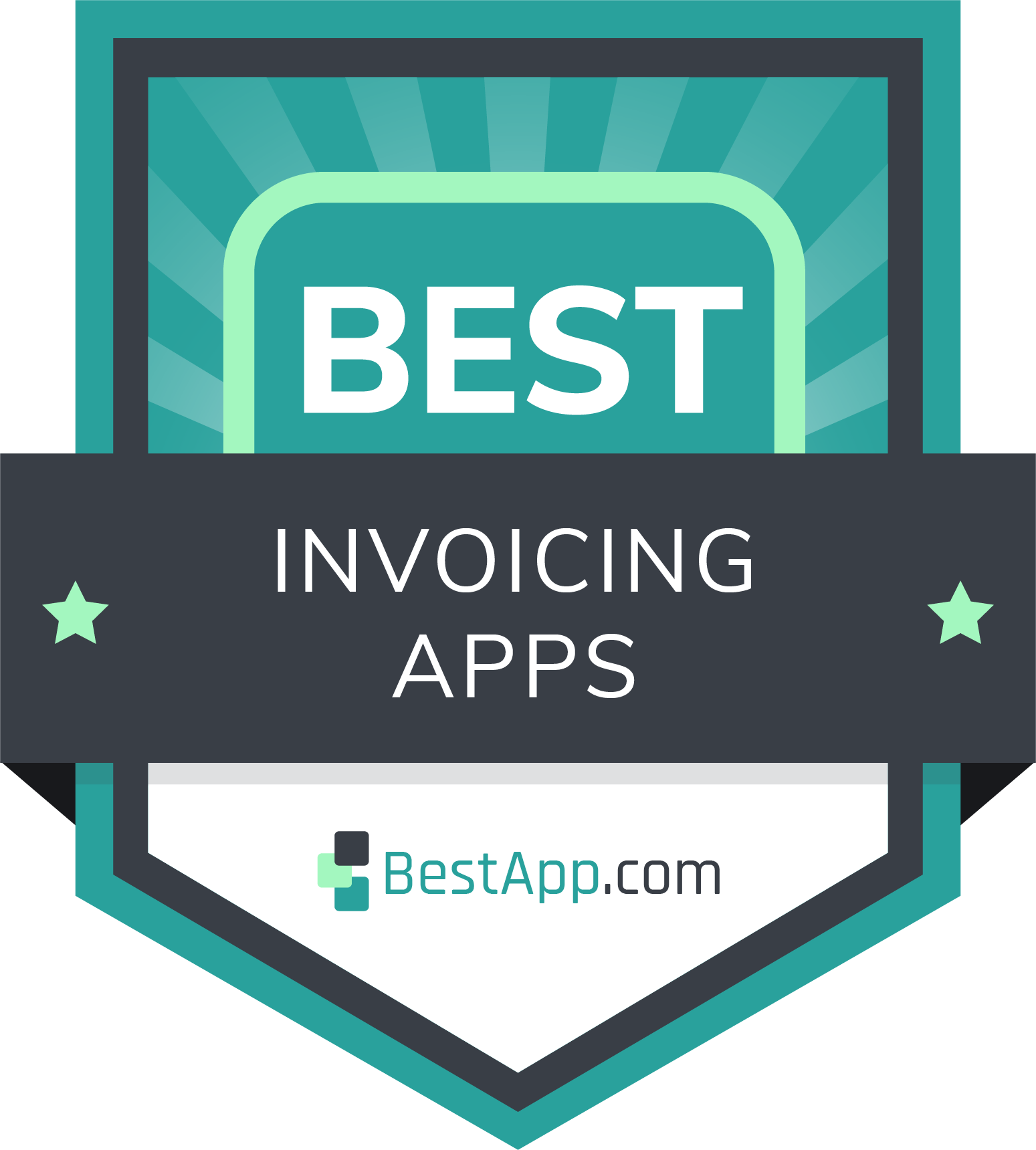 We found Zoho Invoice to be the best invoicing app for its client portal, easy customizations, and abundant automations. Most businesses will find all the features they need in the app, but we've also found nine other invoicing apps with different features and specializations that might suit your business better.
Top 10 Invoicing Apps to Try
How We Chose the Best Invoicing Apps
We looked for invoicing apps that had key features like the ability to send reminders, create estimates, and easily track time and expenses. If you're ready to try an invoicing app, the next step is to decide which one is right for your business.
Choose the invoicing app that's right for you
The majority of invoicing apps on our list have free trials or free versions, so you can try sending real invoices to your customers. However, as entering customer information and linking banks can be time-consuming, it's best to look for a good fit from the start. Consider whether the features make sense for your business and if the app suits your budget. Word of mouth is a good indicator of quality, so talk to other business owners and check out reviews online before making a decision.
Consider all your business accounting needs
Manually copying data from one system to another is time-consuming and increases the risk of errors, so consider your current bookkeeping system when choosing an invoicing app. Some of our picks are full-service accounting apps, while others just provide invoicing. Look for an option that integrates with your existing software or consider the accounting features when choosing an app.
Our Invoicing App Reviews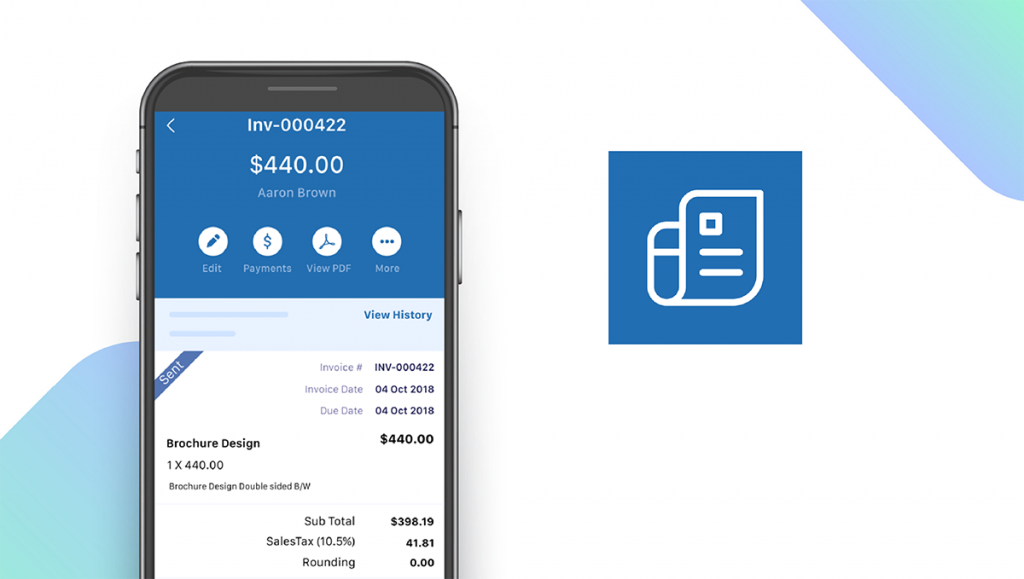 Zoho Invoice is a full-featured, easy-to-use invoicing solution that suits most businesses. There are plenty of automations, allowing you to set reminders, send recurring invoices, and accept credit card payments with ease. Zoho Invoice allows you to track time and expenses and easily convert both to invoices to ensure you're paid the right amount. The client portal lets you share estimates with customers, who can accept or reject them on the system. You can then convert estimates to an invoice with one click. Zoho Invoices is also multilingual and allows you to send invoices in multiple currencies.
Notable features:
Free version available
In-app purchases: $0.99 – $189.99
Support available: Help center, email, phone, live support
Zoho Invoice Pros & Cons
What we like
What we don't like
Easy to brand
Some features only available with Professional version
App can send invoices via mail
Accept online payments
FreshBooks — Best for Small Businesses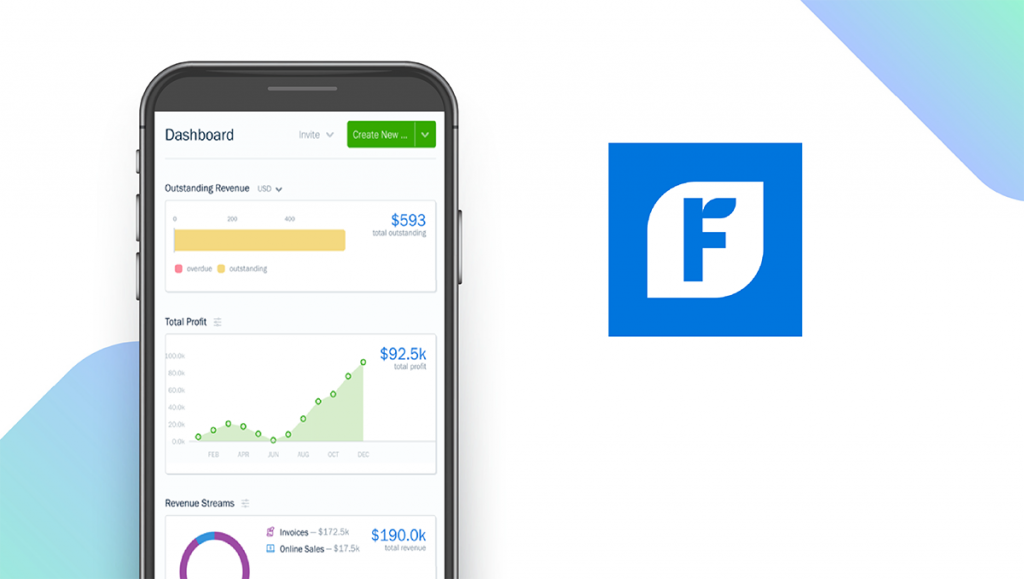 FreshBooks allows you to quickly create and send professional, customized invoices. Your clients can pay directly from the invoice, and the app accepts credit cards and ACH. There are plenty of automations, including reminders, late fees, and automatic payments. It's easy to track time and mark it as billable so you can ensure it gets invoiced. FreshBooks also allows you to set up retainers so you can see how much time or money is remaining in the budget, helping to stop scope creep. FreshBooks is a full-service accounting app, so you can manage all your bookkeeping in one place.
Notable features:
30-day free trial
Price: $14.99 – $49.99 per month
Support available: Help center, email, toll-free number
FreshBooks Pros & Cons
What we like
What we don't like
Choose preferred currency
No client portal
Automatically calculate taxes
Some features only available on premium versions
Request deposits
Wave — Best Free Version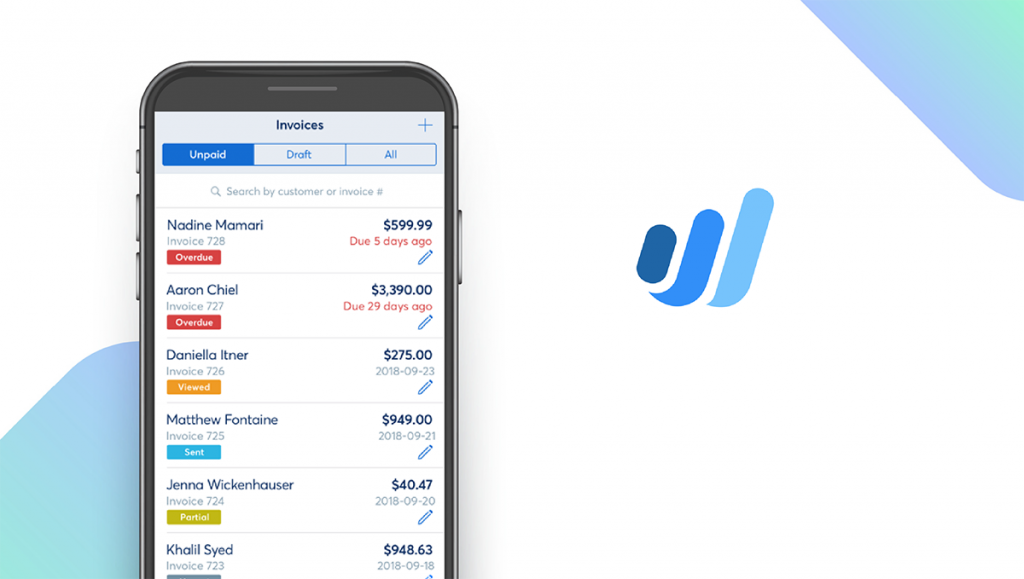 Wave offers free, unlimited, and customizable invoicing solutions. The site takes a small percentage of any online payments made through the app and allows credit card and secure bank transfer payments. You can set up recurring billing and automatic credit card payments to save time, and the mobile app allows you to invoice on the go. All your customer information is in one place, and the invoicing app syncs automatically with Wave accounting software. Invoices are easy to set up with drag-and-drop line items, customizable payment terms, and automatic tax calculations.
Notable features:
Free app
Support available: Help center, community support, ticket
Wave Pros & Cons
What we like
What we don't like
Track payments and customer communication
Time tracking only through third-party integrations
Accept payments online
Customizable payment terms
QuickBooks — Best for Large Customer Bases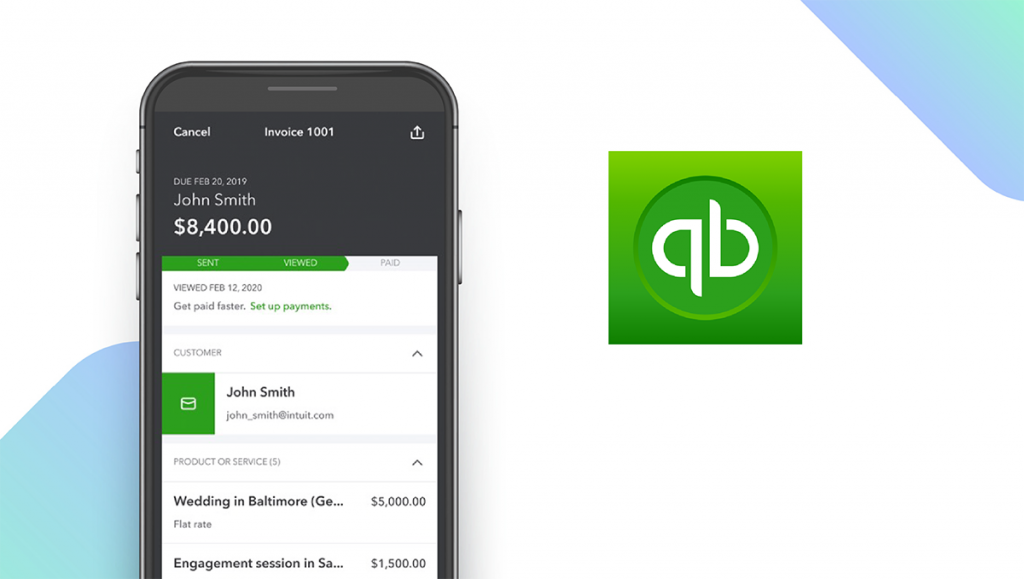 QuickBooks' invoicing service is part of its well-known full-service accounting package. It offers myriad time-saving options that make it great for people who have a large volume of invoices to process. Set up recurring invoices and automatically add billable hours using QuickBooks time tracking or Google Calendar. Accelerated invoicing also allows you to upload files and import hundreds of invoices in one go. You can duplicate similar invoices for multiple customers to save time, and the robust analytics can show you what's been paid and what's still outstanding.
Notable features:
30-day free trial
Price: $9.99 – $124.99
Support available: Help articles, FAQs, online chat, email, online community
QuickBooks Pros & Cons
What we like
What we don't like
Progress invoicing for milestone payments
Some features only available on desktop
Multiple payment options for clients
Some features only available with advanced plans
Automatic matching when paid through QuickBooks
AND.CO — Best for Freelancers
AND.CO is designed to help freelancers manage their invoicing and payments. You can collect client billing up-front to help ensure prompt payment and set up recurring payments so clients don't miss a due date. There are multiple online payment options, and the app supports multiple currencies. Invoices can be created for you automatically, and the app sends an alert when it's viewed or paid. Easily turn a project proposal into an invoice and set up progress invoicing so you get paid as you meet agreed-upon milestones. You can also attach a document to an invoice if your client needs a report or the finished product.
Notable features:
Free version available
In-app purchases: $18
Support available: Live chat, email, FAQs
AND.CO Pros & Cons
What we like
What we don't like
Apply discounts
No client portal
Bank-grade security
Can't give team members access
Attach files to invoice
Invoice2go — Best Mobile Options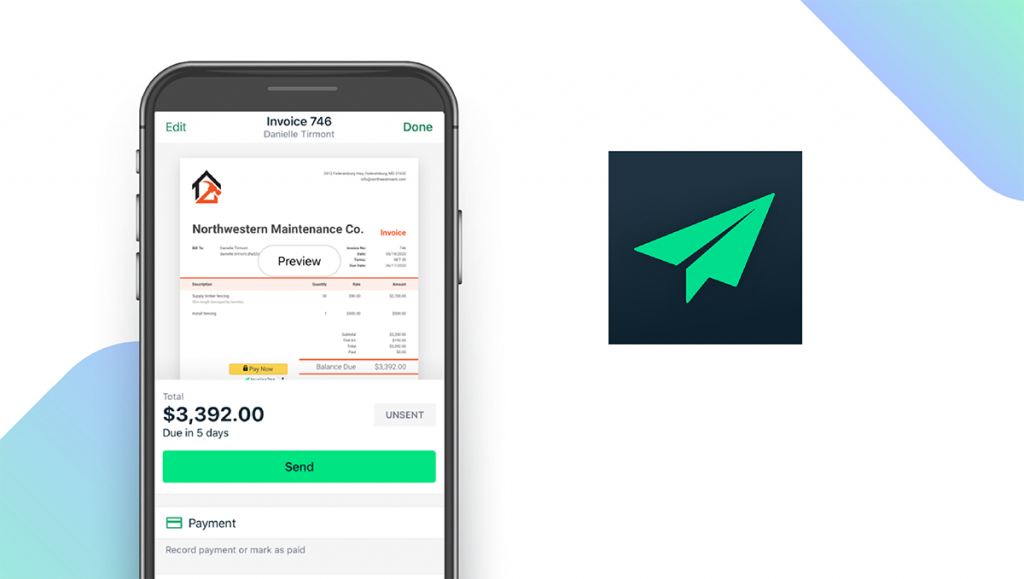 Invoice2go was built with contractors in mind, so it's designed for people who aren't regularly at a desk. This means the mobile app has all the features needed to send estimates and invoices and receive payments. Contractors can fill in quote details while viewing a proposed job and send an estimate to the client before leaving the site. The app can even process charge card payments in person. You can easily track expenses by snapping a photo of the receipt as well as automatically track hours and add them to an invoice.
Notable features:
30-day free trial
Price: $5.99 – $39.99 per month
Support available: FAQs, email, help guides, articles
Invoice2go Pros & Cons
What we like
What we don't like
Automated reminders
Fewer integrations than other options
Request deposits before starting work
No one-click milestone invoices
Monthly email reports
Invoicely — Best for People Running Multiple Businesses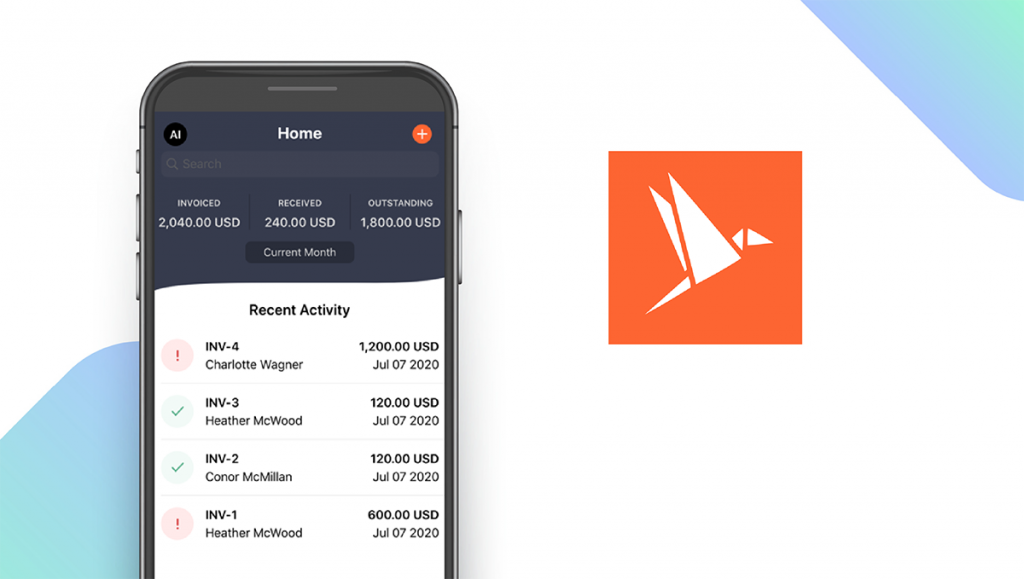 Invoicely has all the features you expect from an invoicing app. It allows you to customize invoices, accept online payments, and track time, expenses, and mileage. What makes it stand out is that it easily allows you to manage multiple businesses from one account. You can have separate teams for different businesses and add permissions based on a person's function in the company or project. The dashboard shows all your financial information in one place, and Invoicely manages both accounts receivable and payable.
Notable features:
Free version available
In-app purchases: $10.99 – $33.99
Support available: Help center, FAQs, email, live chat
Invoicely Pros & Cons
What we like
What we don't like
Bill in any currency
Free version has limited features
View activity log
No integrations with accounting apps
Convert estimates to invoices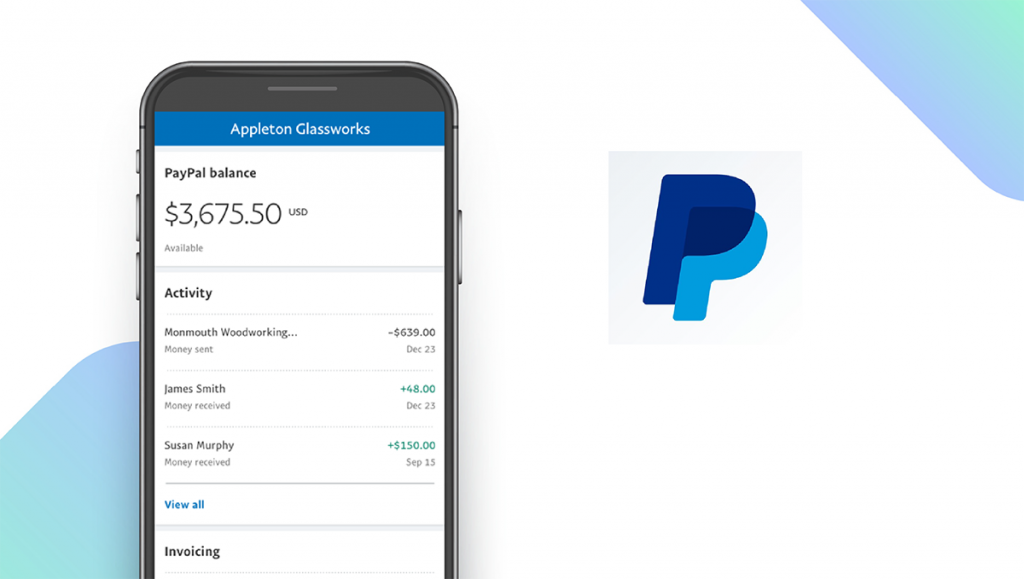 PayPal Business users may already be aware of the app's invoicing capabilities. It has most of the features you want from an invoicing app, including recurring bills, estimates, customized invoices, and payment reminders. The best part of PayPal's invoicing is the app's ability to accept payments. The app is known throughout the world and can send and accept payments in almost any currency. Your clients can pay through card or PayPal, and you can offer partial payments, subscriptions, and buy now/pay later options. PayPal has a per-transaction fee, which may end up being more expensive for some companies than a flat fee structure.
Notable features:
Free software, no in-app purchases available
Support available: Help & FAQs, resolution center, community, email, phone support
PayPal Business Pros & Cons
What we like
What we don't like
Record offline payments
Third-party apps required for time tracking
Customers can add a tip
Fee structure may be more expensive
Integrates with a lot of apps
Xero — Best for Projects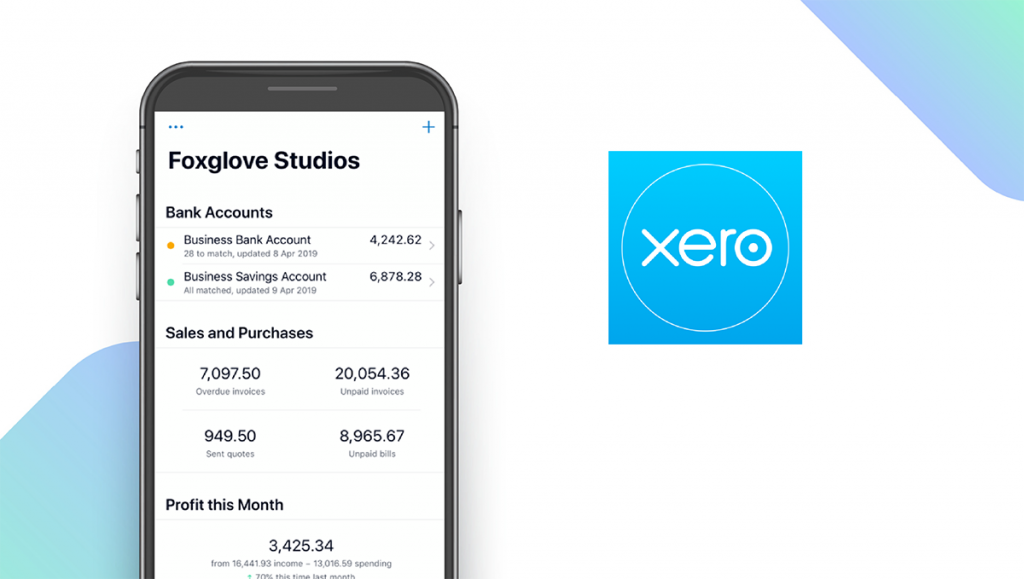 Xero's invoicing options are one part of a robust full-service accounting package. The invoicing system allows you to customize invoices, easily add new customers, and add a "pay now" button for one-click payments. Xero really comes into its own when you're running projects. You can send estimates and easily convert some or all of an accepted quote into an invoice. From there you can track your time and expenses, monitor profit margins, and generate reports on chargeable and non-chargeable hours.
Notable features:
30-day free trial
Price: $11 – $62 per month
Support available: Help and learning, live support, email
Xero Pros & Cons
What we like
What we don't like
Combine multiple invoices
Many businesses won't need certain features
Bulk import from other programs
Some features only available with Established plan
See payment status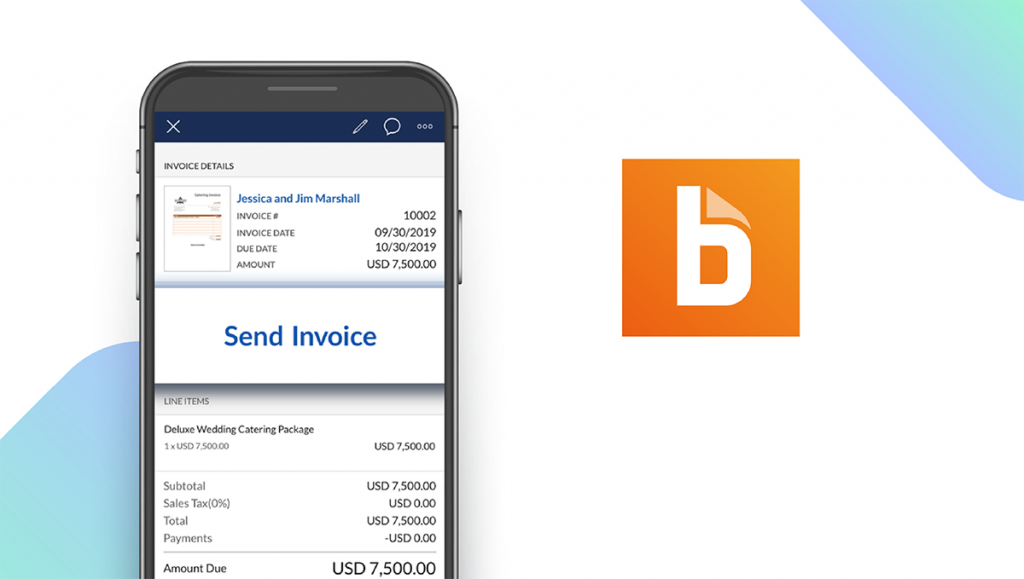 Bill.com was originally designed as an accounts payable system that automates workflows, billing, and payments. As an invoicing tool, it has robust features that include customized invoices, automatic unique numbering, and recurring invoices. The app connects to your bank account and allows you to receive payments by ACH or credit card. It also easily handles international payments. Although the app is missing some features businesses may look for, it integrates and shares information with many accounting systems, including QuickBooks and Xero. Customer, invoice, and account information is automatically synced, ensuring your bookkeeping software is always up-to-date.
Notable features:
30-day free trial
Price: $39 – $69 per month
Support available: Help center, FAQs, live chat, ticket
Bill.com Pros & Cons
What we like
What we don't like
Auto-charge and auto-pay
No native time tracking
Accounts payable on same platform
No ability to send estimates
International payments
Invoicing Apps: Features Summary Table
Invoicing Apps Comparison Table
App
In-App Purchases
Features
Zoho Invoice — Top Pick
$0.99 – $189.99 per item
✓ Send reminders
✓ Expense tracking
✓ Time tracking
✓ Create estimates
FreshBooks — Best for Small Businesses
$14.99 – $49.99 monthly subscription
✓ Send reminders
✓ Expense tracking
✓ Time tracking
✓ Create estimates
Wave — Best Free Option
Free
✓ Send reminders
X Expense tracking
X Time tracking
✓ Create estimates
QuickBooks — Best for Large Customer Bases
$9.99 – $124.99 upfront cost
✓ Send reminders
✓ Expense tracking
✓ Time tracking
✓ Create estimates
AND.CO — Best for Freelancers
$18 per item
✓ Send reminders
✓ Expense tracking
✓ Time tracking
✓ Create estimates
Invoice2go — Best Mobile Options
$5.99 – $39.99 monthly subscription
✓ Send reminders
✓ Expense tracking
✓ Time tracking
✓ Create estimates
Invoicely — Best for People Running Multiple Businesses
$10.99 – $33.99 per item
✓ Send reminders
✓ Expense tracking
✓ Time tracking
✓ Create estimates
PayPal — Best for Global Payments
None available
✓ Send reminders
X Expense tracking
X Time tracking
✓ Create estimates
Xero — Best for Projects
$11 – $62 monthly subscription
✓ Send reminders
✓ Expense tracking
✓ Time tracking
✓ Create estimates
Bill.com — Best Automation
$39 – $69 monthly subscription
✓ Send reminders
X Expense tracking
X Time tracking
X Create estimates