The Best Business Intelligence Software Tools of 2021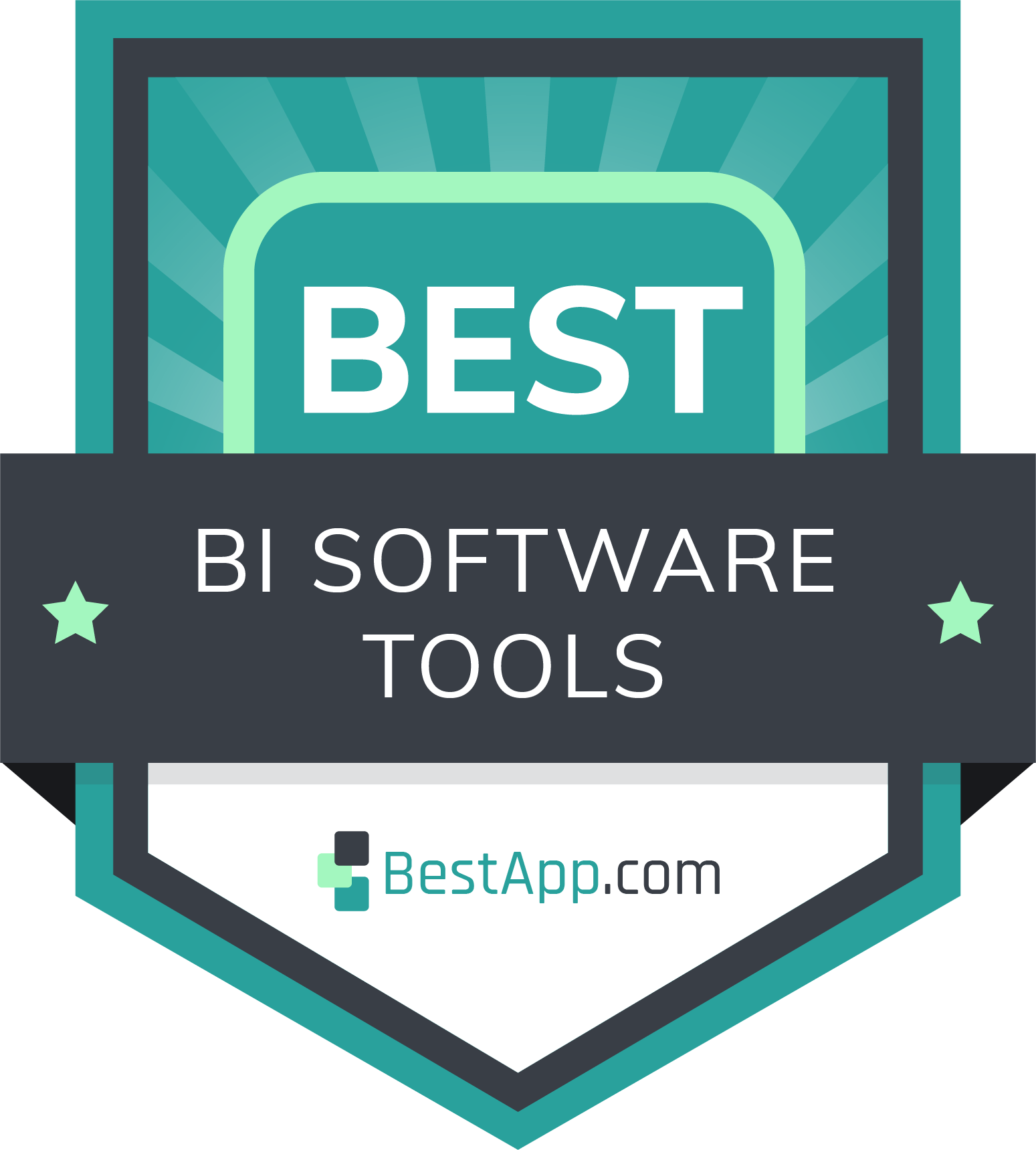 Business Intelligence (BI) tools help businesses make better decisions by analyzing and reporting on customer behavior and other business data. Our top pick is Zoho Analytics because of its user-friendly interface and straightforward pricing, but we've included nine other business intelligence software tools to give you plenty of options.
Top 10 Business Intelligence Software Tools to Try
How We Chose the Best Business Intelligence Software Tools
Some of the features that we looked out for include real-time reporting, a drag-and-drop interface, and alerts/notifications that lower the learning curve and make it easy for new users to get on board. But there may be other factors that you need to consider.
Choose the business intelligence software tool that's right for you
Most BI tools offer a similar set of core features, but vary widely in terms of subscription plans, user experience, and capabilities. You may want to consider whether the tool has a per-user cost, is accessible on multiple devices and operating systems, and offers live customer support by phone, chat, or email.
Develop a data visualization strategy
The best business intelligence in the world won't get you anywhere if your team can't interpret it. It's important to make sure that the tool you choose is compatible with any existing systems you use, and presents data in an easy-to-read format. With the right data visualization strategy, you'll end up with better business insights.
Our Business Intelligence Software Tools App Reviews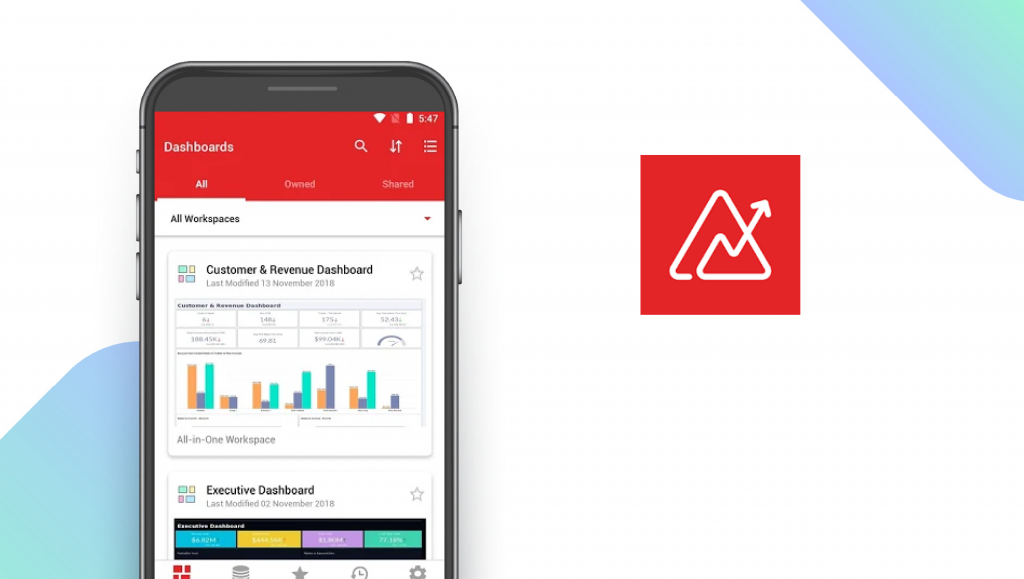 Zoho Analytics is our top pick. It has a "self-service" interface that's easy to use, even for teams with minimal BI experience. Zoho offers customizable dashboards and appealing visualizations to draw key insights from large data sets. Users can also import data from dozens of sources, including Stripe, QuickBooks, and MailChimp. Other features include Zia, an "intelligent assistant" that allows you to ask questions about BI data in plain language. Zoho also offers embedded BI and white label analytics software. Prices start at $22/month for a basic plan for two users, plus $8/month for each additional user.
Notable features:
15-Day Free Trial
Subscription Plans: Basic: $22/month, Standard: $45/month, Premium: $112/month, Enterprise: $445/month
Support available: Live Support, Email, Phone, Tickets, Community Support/Forum
Zoho Analytics Pros & Cons
What we like
What we don't like
Self-service interface
Support varies by plan level
User-friendly visualizations
Additional users cost extra
Intelligent assistant
Power BI — Best Free Trial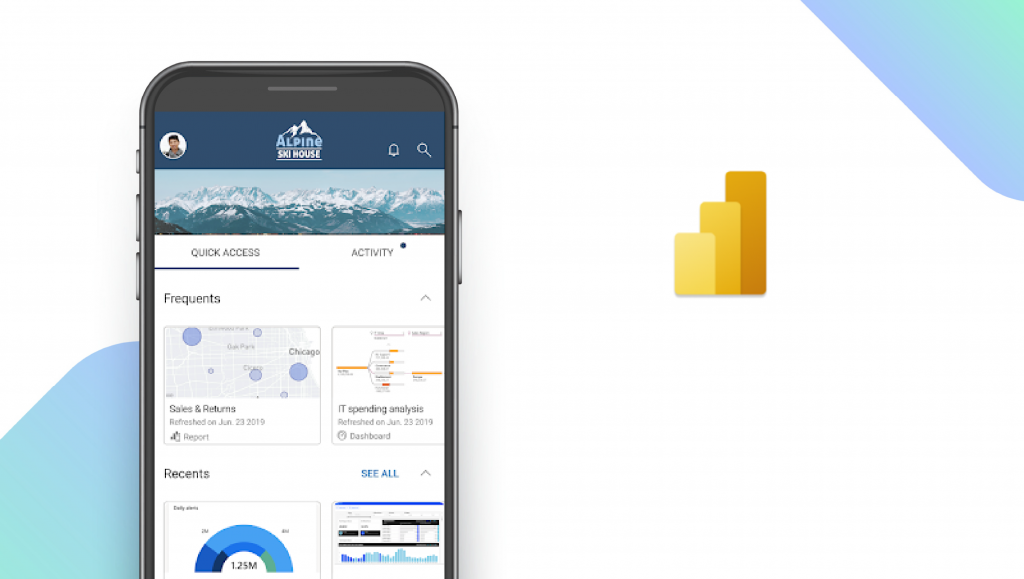 You can try out Power BI for free for 60 days, making it the best free trial offer on our list. It also comes with a wide variety of learning resources including documentation, guided courses, and a community forum to help you make the most of your BI software. Power BI is available in the cloud, as a desktop app, and on Android and iOS, so it's easy to access it from anywhere and share reports with other collaborators. As a Microsoft product, it integrates with other business software and uses industry-leading security to keep your data safe.
Notable features:
60-Day Free Trial
Subscription Plans: Power BI Pro: $9.99/user/month, Power BI Premium: $20/user/month
Support available: Documentation, Tickets, Guided Learning, Community
Power BI Pros & Cons
What we like
What we don't like
Lengthy free trial
10 GB storage limit per workspace
Industry-leading security
Cloud, desktop, and mobile access
Sisense — Best for Custom App Development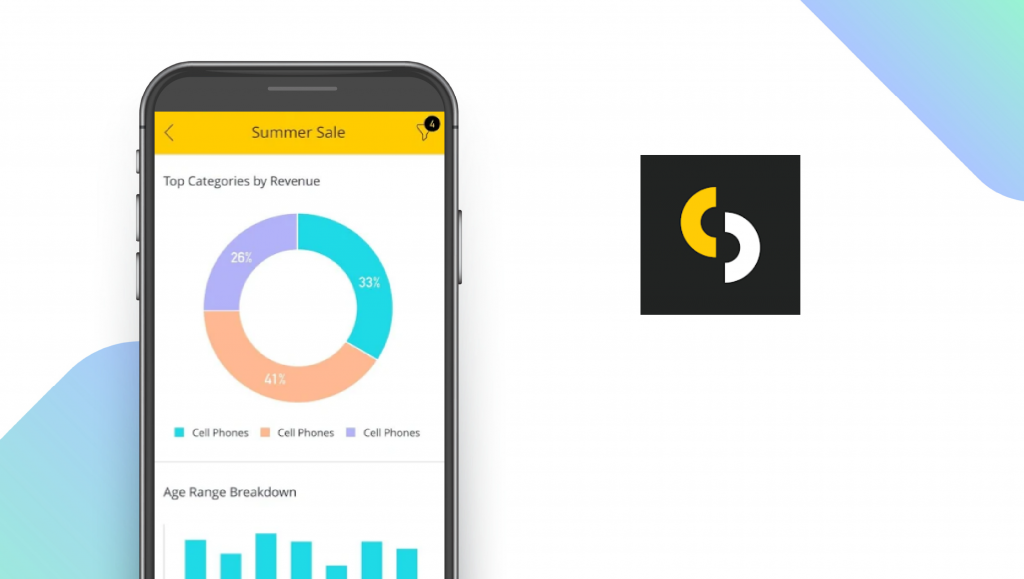 Sisense is a cloud-based tool with support for REST APIs, embedded analytics, and more, making it the best choice for deploying your own custom-built BI apps. There are no limits on how much data you can process, and Sisense uses its own proprietary in-chip technology for faster processing power. In addition, the Sisense Pulse tool uses machine learning to detect anomalies, such as a sudden drop in sales volume. You can set up smart alerts and instant notifications and create customized workflows with tools like ZenDesk and Zapier. Sisense offers a free trial, but you'll have to reach out in order to get a custom quote.
Notable features:
14-Day Free Trial
Subscription Plans: Custom Quote
Support available: Online Chat, Phone, Knowledge Base, Forum, Tickets
Sisense Pros & Cons
What we like
What we don't like
No data limits
Custom pricing only
In-chip processing technology
Oracle — Best for Enterprise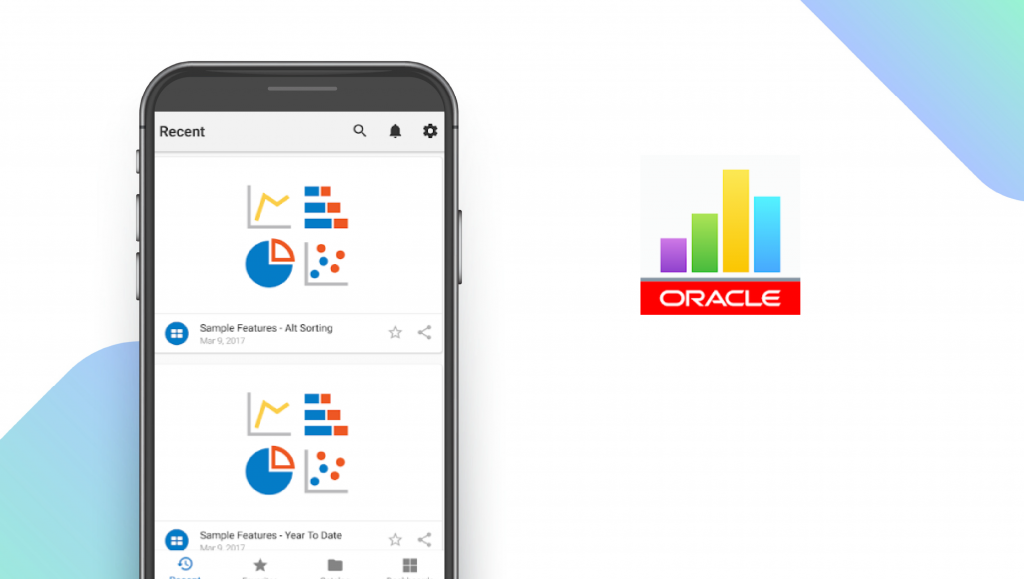 Oracle is a major name in business intelligence, but its pricing structure and capabilities make its BI tools best suited for enterprise users. Subscriptions start at $150 per month per user for Oracle's BI cloud service, while other options are available for a custom quote. The analytics tool uses AI and machine learning to gain insights into your business and make predictions, while the Essbase tool lets you create models and run what-if scenarios. Oracle's tools are available for multiple departments, including HR, finance, and sales teams.
Notable features:
Subscription Plans: Business Intelligence Cloud Service: $150/month/user
Support available: Live Support, Email, Phone, Online Chat, Knowledge Base, Community Support
Oracle Pros & Cons
What we like
What we don't like
Robust data modeling tools
High price per user
Supports large data sets
Domo — Best for Non-Technical Users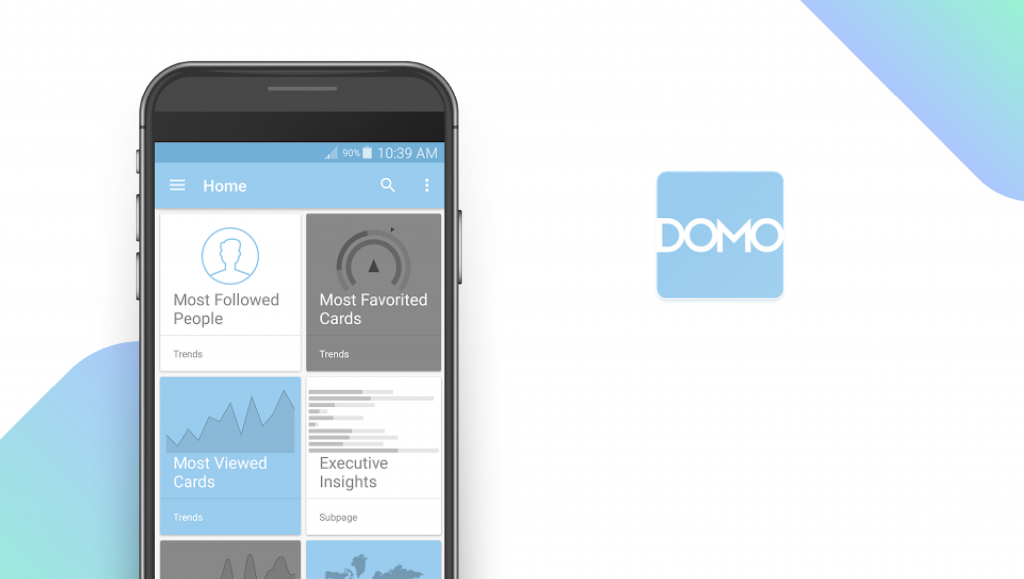 Domo promises "data transformation for everyone" with a drag-and-drop tool that's easy for less technical users. Users can create data pipelines without any coding experience, using the Magic ETL (Extract, Transform, and Load) tool built into the BI platform. This allows users to integrate multiple data sources, such as Salesforce and QuickBooks, and automatically input data on a predetermined schedule. Advanced users can create more complex pipelines, incorporating Python and other programming languages. Domo offers a free trial, but doesn't specify the length, and you'll have to request a custom quote.
Notable features:
Free Trial
Subscription Plans: Custom quote
Support available: Live Support, Online Chat, Email, Phone, Community Forum, Help Desk, Tickets
Domo Pros & Cons
What we like
What we don't like
Drag-and-drop ETL tool
Free trial length unspecified
Natural language queries
No up-front pricing structure
HIPAA compliant
Tableau — Best for Role-Based Licensing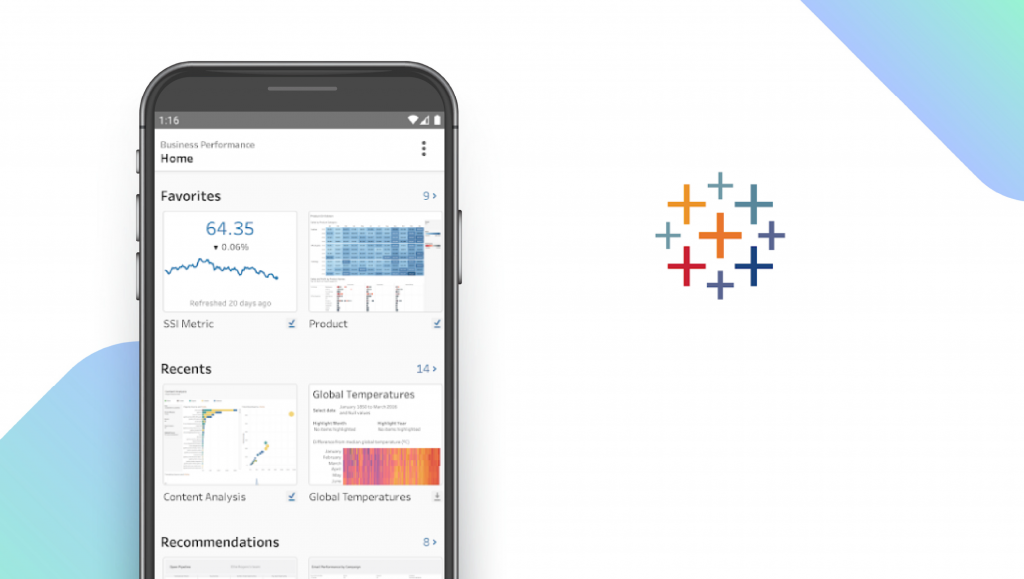 Tableau is notable for its role-based licensing, which means that instead of paying a fixed rate per user, you'll pay a different rate based on their usage requirements. The Creator role costs the most at $70/month, and is for users who will be designing visualizations and dashboards. The lowest pricing option is for the Viewer plan, where you can interact with published reports and receive notifications and alerts. Tableau is available on multiple platforms, including mobile, desktop, and cloud versions, as well as enterprise-level self-hosted options. All versions come with user-friendly visualizations, including interactive maps and charts.
Notable features:
14-Day Free Trial
Subscription Plans: Creator: $70/user/month, Explorer: $35/user/month, Viewer: $12/user/month
Support available: Email, Phone, FAQs, Forum, Knowledge Base
Tableau Pros & Cons
What we like
What we don't like
Role-based pricing structure
More expensive than similar tools
Enterprise-level options
Qlik Sense — Best for Customer Support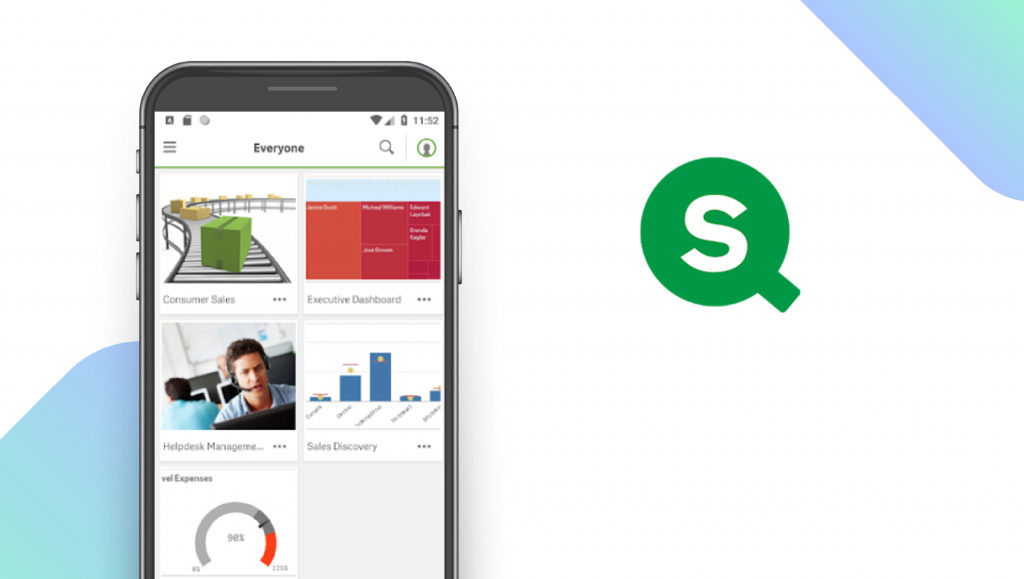 Qlik Sense offers many of the same features as the other tools on our list, but goes a step further when it comes to customer support and education. Users can choose from free online courses, self-paced learning, and instructor-led training, as well as a Data Literacy Program to get your entire team up to speed. Qlik Sense is available on a standard subscription model for $30 per user per month, or as an Enterprise SaaS solution. Qlik is compatible with hundreds of the most popular data sources from Excel to DropBox, and offers an interactive mapping tool for Geospatial analysis and location analytics.
Notable features:
30-Day Free Trial
Subscription Plans: Business: $30/user/month, Enterprise SaaS: Custom quote
Support available: Live Support, Email, Phone, Tickets, Community Help, Knowledge Base
Qlik Sense Pros & Cons
What we like
What we don't like
Extensive training and support
Some features cost extra
Geospatial mapping tools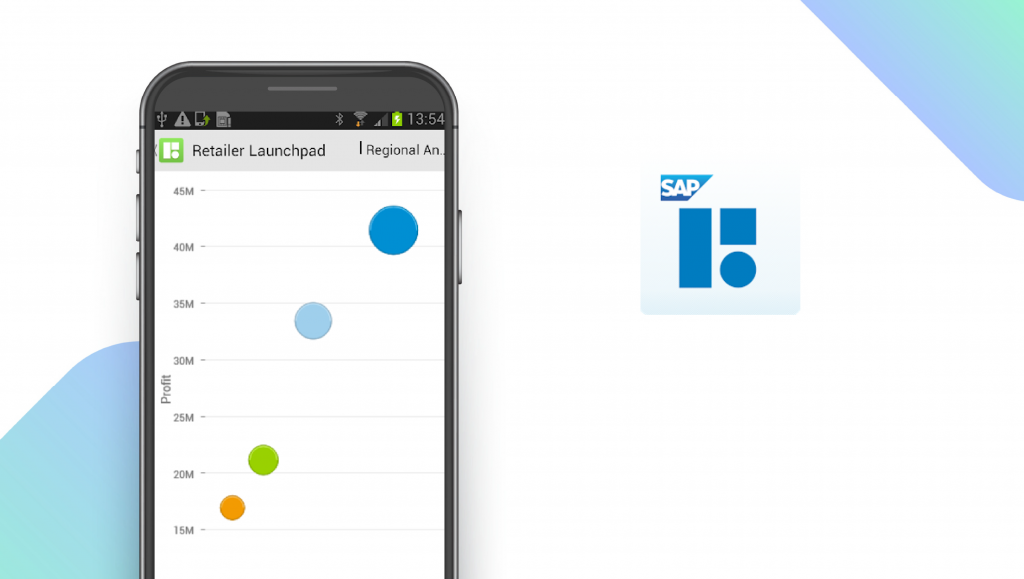 SAP BusinessObjects supports self-service BI, role-based dashboards, and cross-enterprise sharing, making it a good choice for collaborating across your business. It integrates well with Microsoft Office, and you can embed reports directly into PowerPoint. SAP BusinessObjects offers multiple deployment options, and maintains a network of certified outsourcing partners who can help you implement your BI software anywhere in the world. SAP also provides a product roadmap, so you can see which features are going to be released next.
Notable features:
Subscription Plans: Custom quote
Support available: Live Support, Training, Phone, Email, Community
SAP BusinessObjects Pros & Cons
What we like
What we don't like
Cross-enterprise capabilities
No free trial available
Global service partners
Custom pricing only
Product roadmap
Yellowfin BI — Best for Customization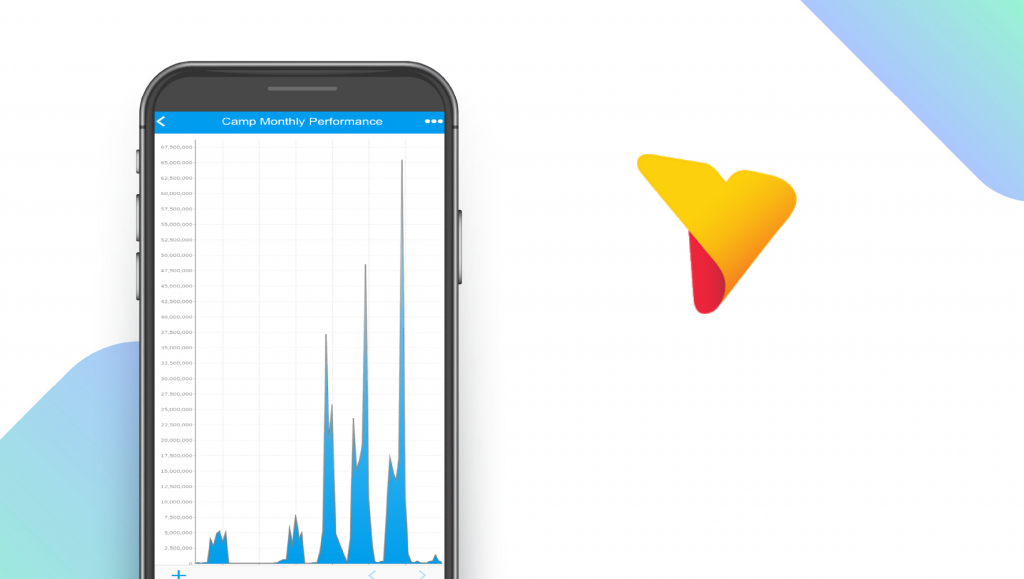 Yellowfin BI is a scalable solution that supports a wide range of use cases, including enterprise BI and "bespoke analytical applications." This makes it the most customizable option on our list. The standalone Analytics tool starts at $600 per user with a minimum of 12,000 users, while per-server pricing starts at $75,000 per server core. Yellowfin offers a 30-day free trial so you can test it out before committing. Other features include Data Prep and Stories, which allow you to put data into context using images, videos, and presentation-friendly visualizations.
Notable features:
30-Day Free Trial
Subscription Plans: Data Prep: $120/user, Analytics: $600/user, Analytics Plus: $900/user
Support available: Help Center, Email, Phone, Documentation, Tickets
Yellowfin BI Pros & Cons
What we like
What we don't like
Engaging storytelling tools
Minimum of 12,000 users
Server-based pricing options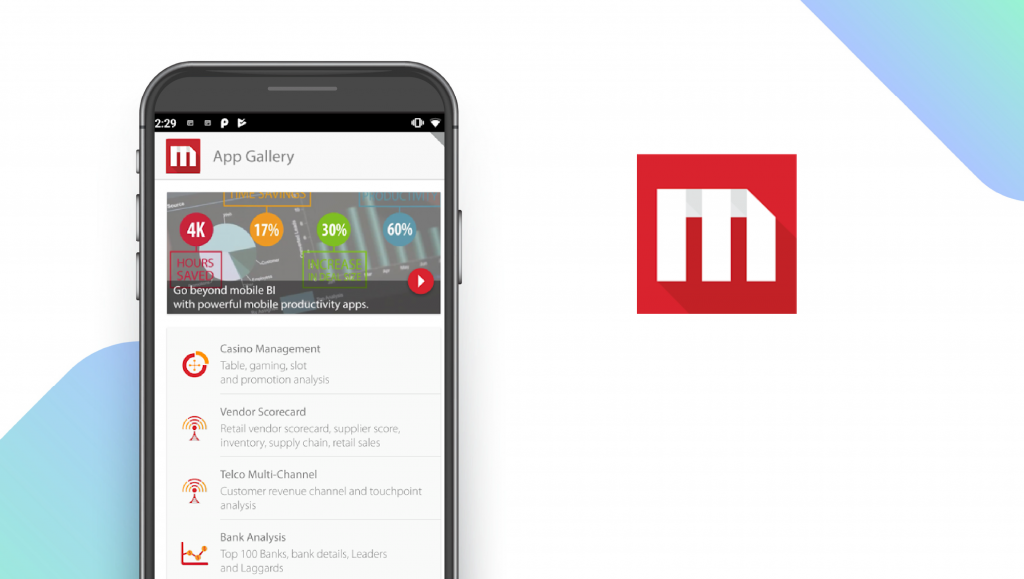 MicroStrategy provides self-service dashboards, location-based analytics, and offers four different deployment options: desktop, web, mobile, and architect. It is best suited for large businesses and enterprises, with solutions geared toward the retail, healthcare, and financial services industries. It is also an authorized federal contractor, and is used by the TSA, NASA, USPS, CMS, and more, making this a good choice for government departments looking for a secure and compliant solution. MicroStrategy also offers a comprehensive education portal where users can develop their skills as an analyst or data scientist.
Notable features:
30-Day Free Trial
Subscription Plans: Web: $600/user, Mobile: $600/user, Architect: $5,000/user, Server: $1,200/user
Support available: Live Support, Email, Phone, Help Desk/Knowledge Base, Community
MicroStrategy Pros & Cons
What we like
What we don't like
Integrates with Amazon Alexa
High cost per user
Comprehensive education portal
Business Intelligence Software Tools Apps: Features Summary Table
Business Intelligence Software Tools Comparison Table
App
Subscription Fees or In-App Purchases
Zoho Analytics — Top Pick
Basic: $22/month billed yearly
Standard: $45/month billed yearly
Premium: $112/month billed yearly
Enterprise: $445/month billed yearly
Power BI — Best Free Trial
Power BI Pro: $9.99/user/month
Power BI Premium: $20/user/month
Sisense — Best for Custom App Development
Custom Quote
Oracle — Best for Enterprise
Business Intelligence Cloud Service: $150/month/user
Domo — Best for Non-Technical Users
Custom Quote
Tableau — Best for Role-Based Licensing
Creator: $70/user/month
Explorer: $35/user/month
Viewer: $12/user/month
Qlik Sense — Best for Customer Support
Business: $30/user/month
Enterprise SaaS: Custom quote
SAP BusinessObjects — Best for Collaboration
Custom Quote
Yellowfin BI — Best for Customization
Data Prep: $120/user
Analytics: $600/user
Analytics Plus: $900/user
MicroStrategy — Best for Government
Web: $600/user
Mobile: $600/user
Architect: $5,000/user
Server: $1,200/user