The Best Cooking Apps of 2022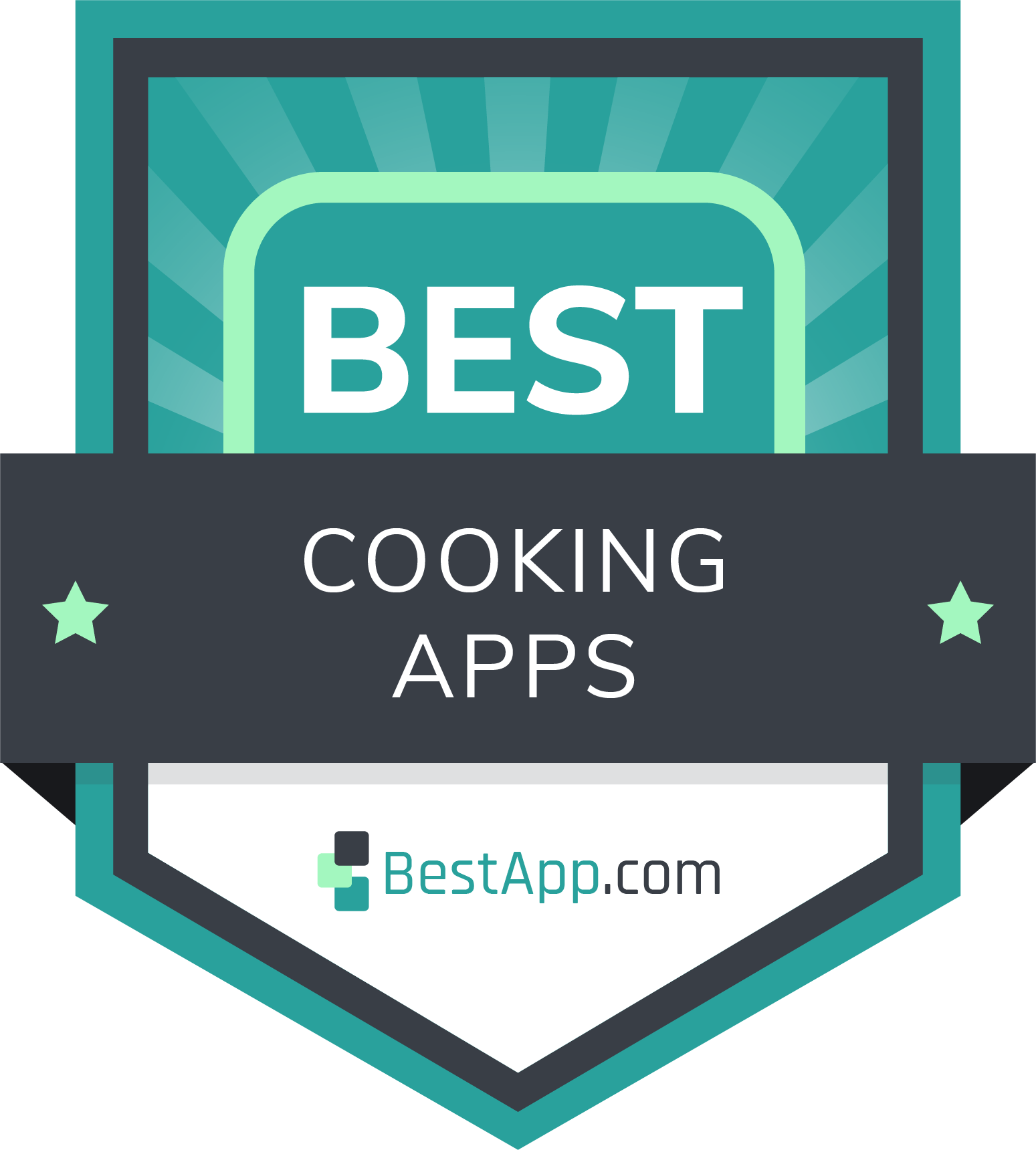 The best cooking apps can help you make mealtimes healthier, more convenient, and more fun. Our top pick is Yummly due to its personalization options and other useful features. But since everyone's cooking style is different, we've included nine other cooking apps with a range of features, ranging in cost from free to premium.
Top 10 Cooking Apps to Try
How We Chose the Best Cooking Apps
We narrowed down our list of the best cooking apps by focusing on key features, such as a shopping list tool, recipe conversion options, and offline use. Whether you're new to the kitchen or an experienced cook, the next step is taking your own cooking habits into account and choosing the best app for you.
Choose the cooking app that's right for you
Most cooking apps are designed to help you find, collect, and follow recipes. But if you have specific dietary preferences, such as a plant-based diet, some apps may be more suitable than others. Cooking apps also vary widely in how they present recipes, with some catering to beginners and others taking a more hands-off approach.
Consider a monthly subscription
You can get started on most of these apps for free, but serious home chefs may want to upgrade to a paid plan in order to make use of tools like a meal planning feature.
Our Cooking App Reviews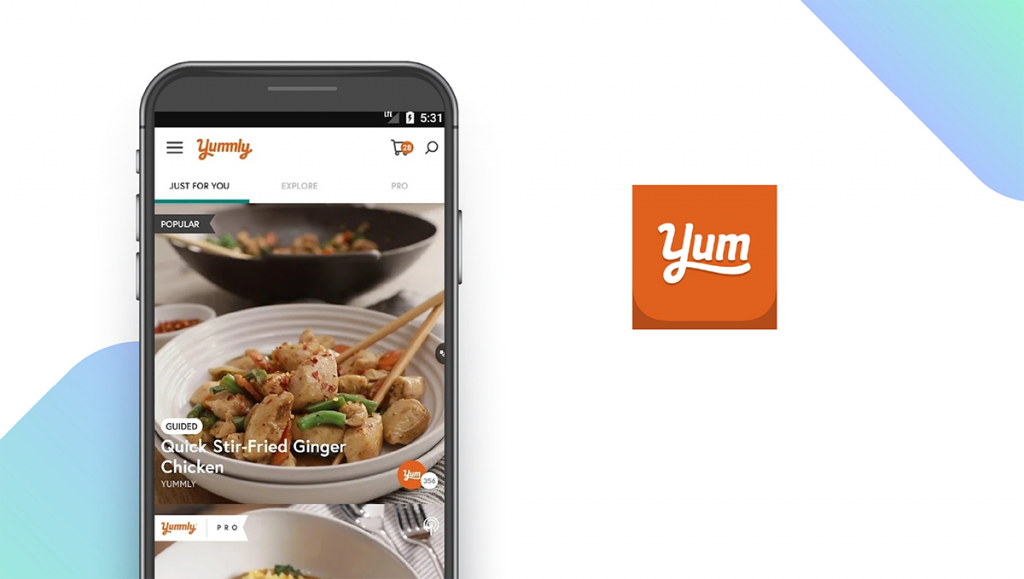 Yummly starts things off right by getting to know your food preferences and making suggestions based on the recipes you like. Its core features include a meal planner, a built-in shopping list, and a "pantry-ready" search tool, which allows you to enter ingredients and find a recipe that uses items you already have on hand. These tools, in addition to its hands-free voice control features, make Yummly our top pick for cooks of all skill levels. Most recipes are free, but you can sign up for a Pro subscription to get access to video tutorials and guided recipes.
Notable features:
14-Day Free Trial
Pro: $4.99/month
Support available: Help Center/FAQ
Yummly Pros & Cons
What we like
What we don't like
Personalized recommendations
Guided recipes are behind paywall
Voice control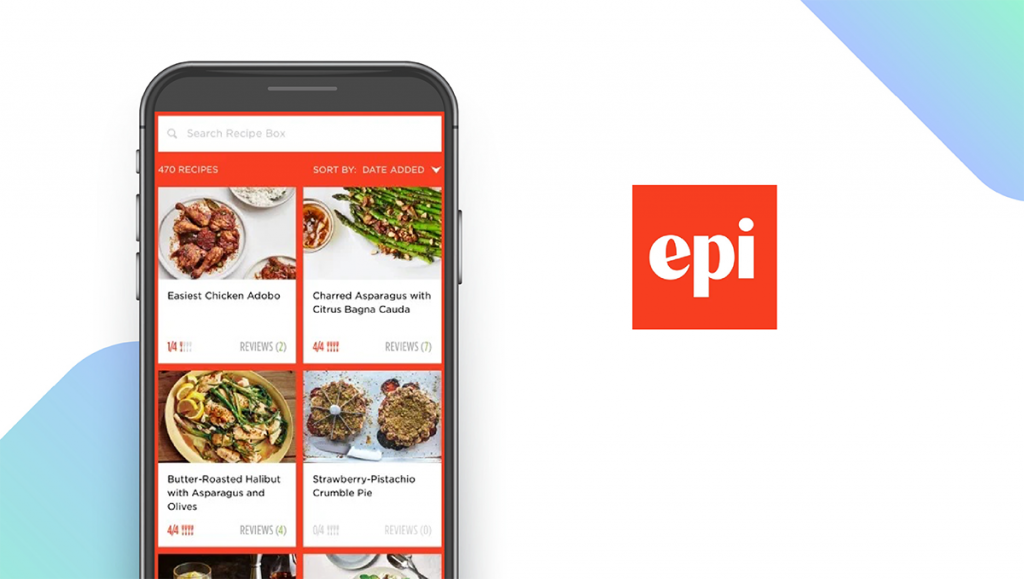 Download: iOS
The Epicurious brand is part of the Condé Nast publishing group, and its high-quality content makes it the best free cooking app on our list. Epicurious places an emphasis on sustainable eating, with a Seasonal Ingredients Finder to help you find fresh, local ingredients. The editors stopped publishing beef recipes as of 2021, helping you choose a climate-friendly diet without going fully vegetarian. This app isn't currently available on Android devices, so you'll need an iPhone to make the most of its features. These include voice control options and a smart timer to make sure that you don't overcook your food. You'll find over 35,000 recipes in all.
Notable features:
Free
Support available: Email, User Help & FAQs, Phone
Epicurious Pros & Cons
What we like
What we don't like
Voice control
Not available on Android
Smart timer
BigOven — Best Free Trial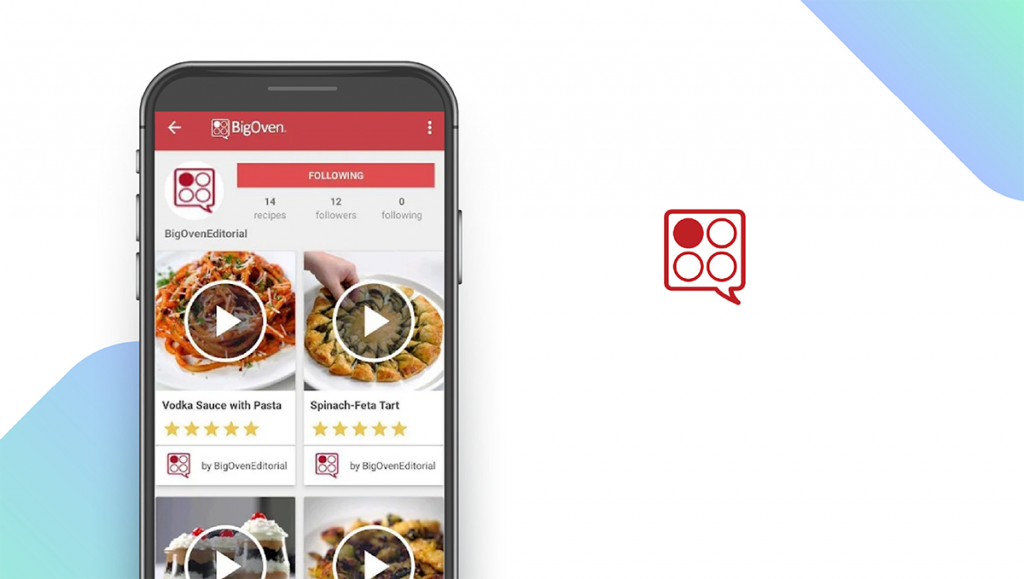 BigOven comes with a 30-day free trial, making it the best free trial offer on our list. After that, you can pay $1.99 per month for a Pro membership, which will remove ads and allow you to find, store, and share personalized meal plan ideas and upload unlimited recipes. One of its special features is called Use Up Leftovers, which helps you get creative with ingredients that would go to waste. You can also read recipe reviews, ask questions, and interact with other home chefs to help you learn new cooking techniques and stay motivated.
Notable features:
30-Day Free Trial
In-app purchases: Pro: $1.99/month
Support available: FAQs/Help, Ticket, Phone, Email
BigOven Pros & Cons
What we like
What we don't like
Extensive personalization options
Free version has limited features
Use Up Leftovers tool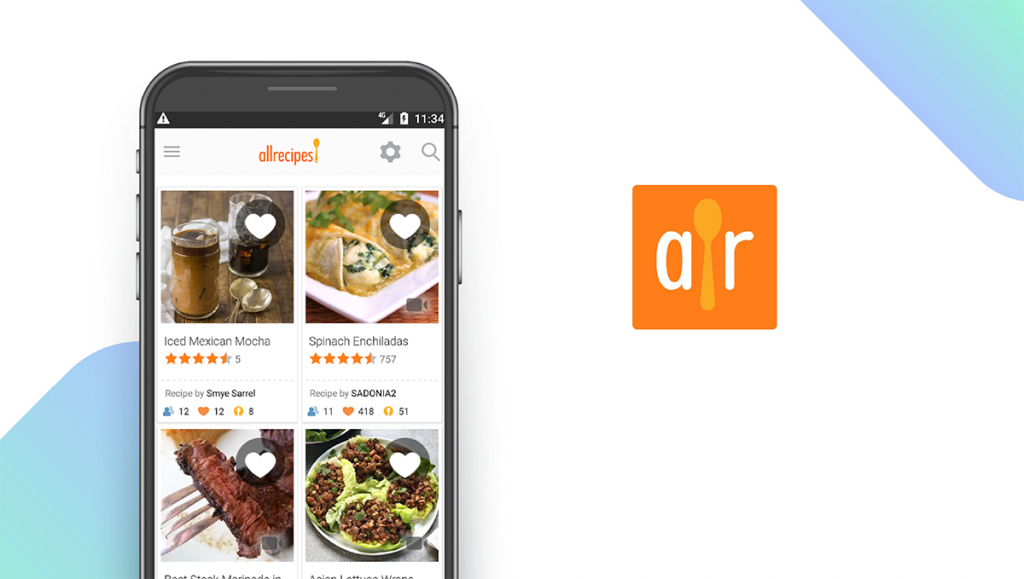 The Allrecipes Dinner Spinner is best for user-submitted recipes and social networking, with as many as 30 million cooks participating in the community. You can swipe right to find recipes by category, follow along with step-by-step videos, and share photos of your finished meal in the app or on social media. There's even an option to choose a meal based on what's on sale at your local supermarket. Dietary and allergy filters are less advanced than in some other apps, but user reviews make it easy to choose the right recipe for you. Categories include air fryer recipes, instant pot recipes, slow cooker recipes, and more.
Notable features:
In-app purchases: Free
Support available: Help Center, Ticket
Allrecipes Dinner Spinner Pros & Cons
What we like
What we don't like
Personalized feed
Reliant on user-submitted recipes
Social sharing features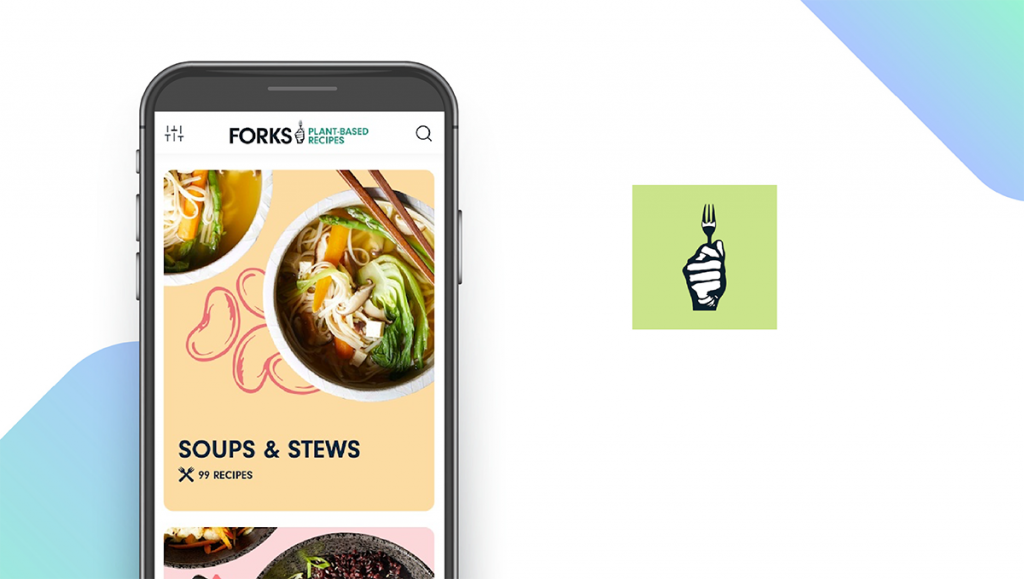 Forks Over Knives is the best cooking app for vegans and vegetarians on our list because of its focus on plant-based meals. You'll find over 600 recipes created by more than 50 chefs — fewer than many other cooking apps, but curated for quality and convenience. Useful features include the option to sync your shopping list with the cloud, and step-by-step instructions in landscape mode to make it easy to follow recipes while cooking. All of the recipes are available for a one-time fee of $4.99, while the weekly meal planning feature costs $19.99 per month.
Notable features:
14-Day Free Trial
In-app purchases: One-time fee: $4.99; Meal Planner: $19.99/month
Support available: Email, Phone, FAQs
Forks Over Knives Pros & Cons
What we like
What we don't like
Built-in shopping list
Limited number of recipes
Optional meal planner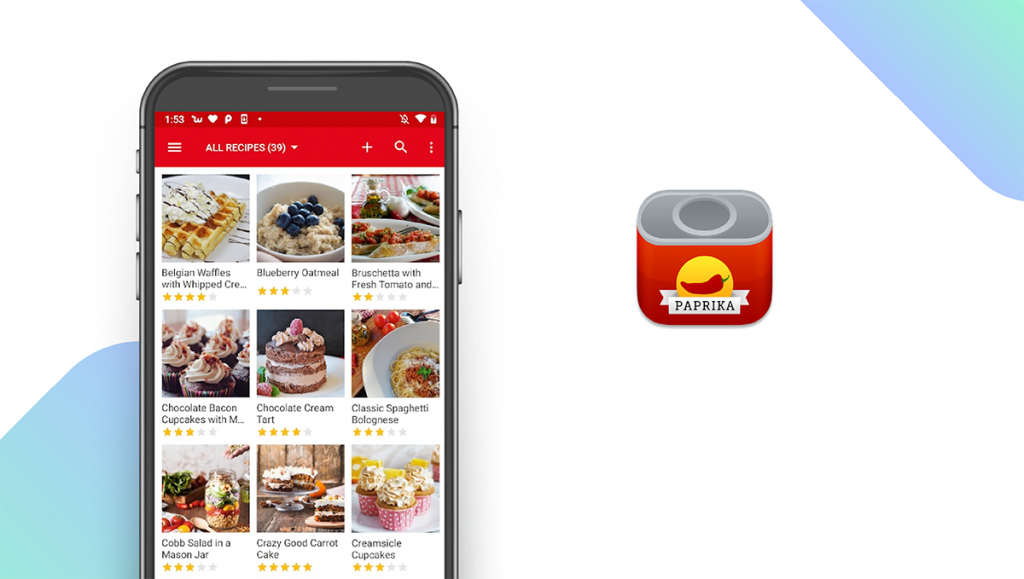 Paprika Recipe Manager is available on multiple devices, including Android, iOS, Windows, and Mac devices, making it the best recipe manager for staying organized. You can even sync your shopping list to your smartwatch to be reminded of ingredients you need while on the go. The app comes with a built-in timer and conversion tools, as well as the ability to import recipes from other apps or save them through a browser extension. You'll get offline access and the option to share or print recipes and grocery lists. The main downside is that you'll have to pay for the app separately on each device, ranging from $4.99 for iOS devices to $29.99 for macOS.
Notable features:
In-app purchases: $4.99 – $29.99
Support available: Help Center/User Guide, Email, Ticket
Paprika Recipe Manager 3 Pros & Cons
What we like
What we don't like
Works on multiple devices
No free trial
Built-in timer and measurement conversion
Each version sold separately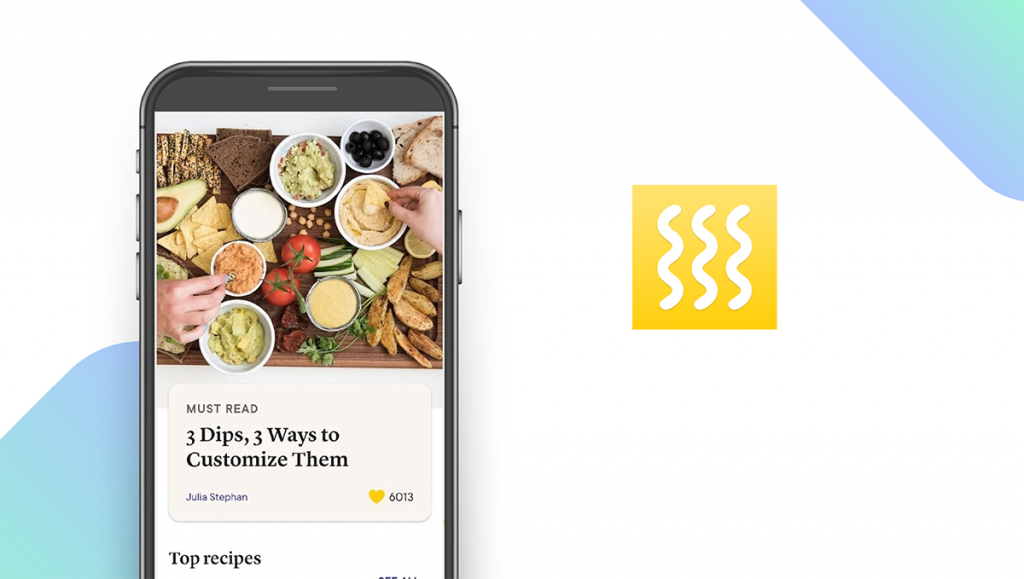 Kitchen Stories will help you find new recipes in dozens of categories, with options for every dietary preference and time of day. This app offers high-quality instructional videos to get you started, as well as a "cooking mode" to walk you through recipes one step at a time. Kitchen Stories focuses on inspiring images and recipes from a global user base, with categories for frozen treats, meatless recipes, summer recipes, and more. You can try it out for free for 14 days, or pay $4.99 per month to unlock all of its features on your Android or iOS device. Its focus on HD videos and daily cooking tips makes it our top pick to get inspired.
Notable features:
14-Day Free Trial
In-app purchases: Monthly: $4.99
Support available: Email, Phone, FAQs
Kitchen Stories Pros & Cons
What we like
What we don't like
HD instructional videos
No offline access
Daily tips and articles
Cookpad — Best for International Recipes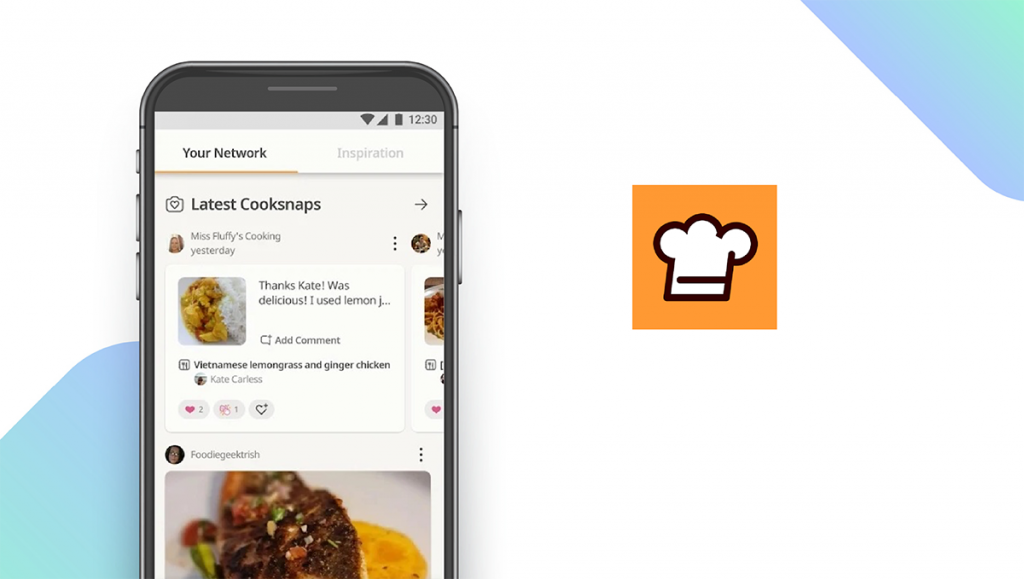 Cookpad is available in multiple languages, including English, Japanese, and Spanish, making this a good pick for international users who want access to global recipes. Your options include everything from yakisoba noodles to bagels. You can try out the app for free, but you'll have to pay $2.50 per month for the premium service to unlock all the features. This includes a recipe library with over 3 million meals and the option to share your own recipes and pictures (called "cooksnaps") with other users. The app doesn't have a timer or conversion tools, but you can always message the author of a recipe directly with any questions.
Notable features:
In-app purchases: Premium: $2.50/month
Support available: Email, FAQs
Cookpad Pros & Cons
What we like
What we don't like
Over 3 million recipes
No timer or measurement conversion
Social sharing features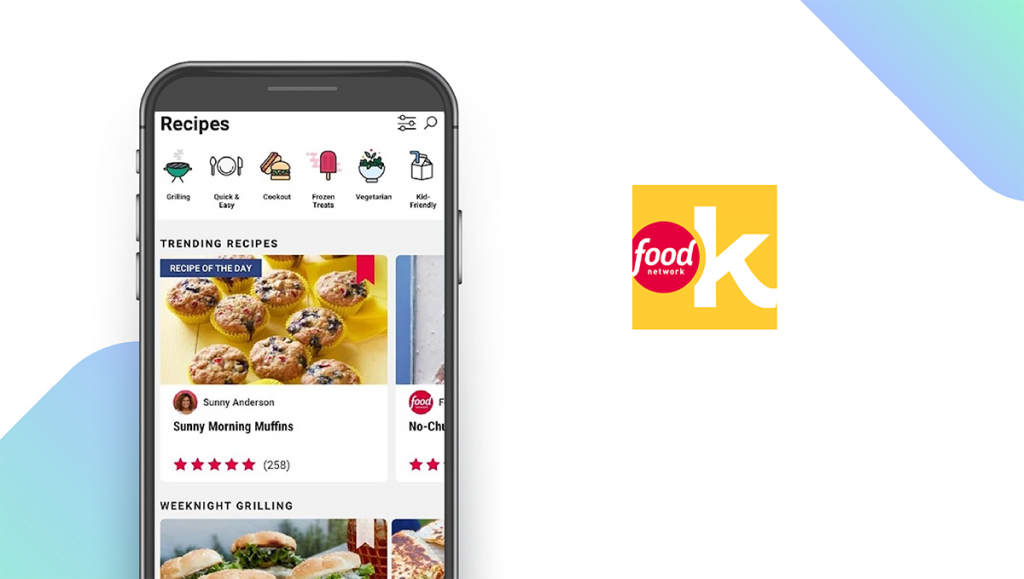 The Food Network has a long track record when it comes to popular cooking shows, so it's no surprise that the Food Network Kitchen app is best for live video lessons hosted by your favorite chefs. You'll get access to more than 50 lessons every week, as well as on-demand recipes and tutorials so you can follow along at home. Some features are only available for premium users, but you can access many features for free, such as syncing your recipes on multiple devices and ordering groceries from directly within the app.
Notable features:
30-Day Free Trial
In-app purchases: Monthly: $6.99
Support available: Live Chat, Help Center, Ticket
Food Network Kitchen Pros & Cons
What we like
What we don't like
Live streaming lessons
Video content requires subscription
Integrated grocery delivery
Free users see ads
SideChef — Best for Smart Kitchens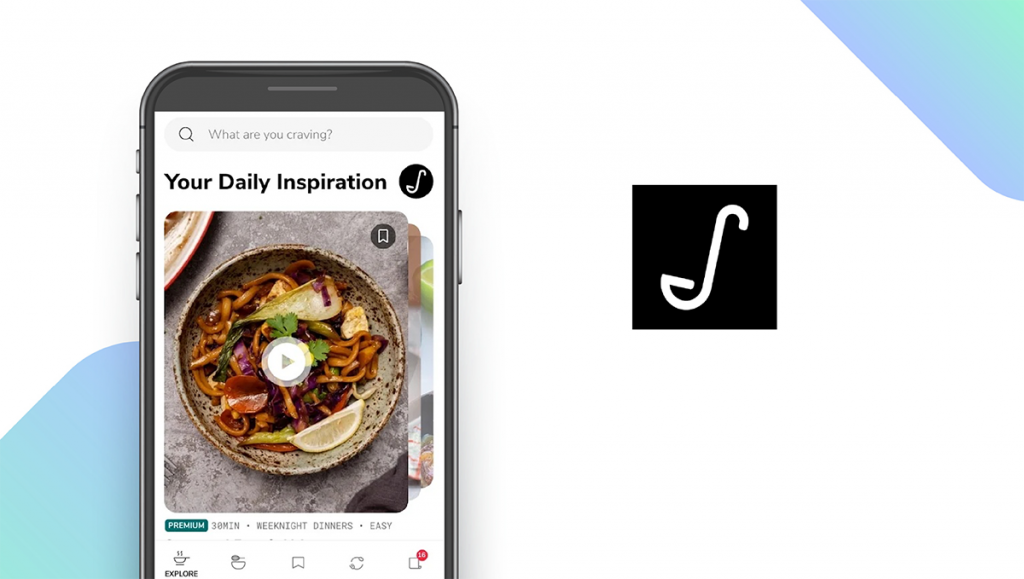 SideChef is unique in that it connects to your kitchen's IoT (Internet of Things) devices, such as a smart oven, to control the temperature or cooking times. You can also use it with an Amazon Echo to get spoken directions while you cook. Other features include built-in shopping lists and grocery deliveries, making this a good app for busy home chefs who want everything ready to go before getting started. You can choose from over 16,000 recipes, but you won't be able to access them offline, since this app is focused on smart device connectivity.
Notable features:
7-Day Free Trial
In-app purchases: Premium: $4.99/month
Support available: FAQs, Email, Ticket
SideChef Pros & Cons
What we like
What we don't like
Smart kitchen/IoT integrations
Short free trial
Built-in grocery delivery
No offline access
Cooking Apps: Features Summary Table
Cooking Apps Comparison Table
App
Subscription Fees or In-App Purchases
Features
Yummly — Top Pick
Pro: $4.99/month

✓

Recipe Collector from Web


✓

Recipe Conversion Calculator


✓

Shopping List


X

Offline Use


✓

Community/Sharing
Epicurious — Best Free App
Free

✓

Recipe Collector from Web


✓

Recipe Conversion Calculator


✓

Shopping List


✓

Offline Use


✓

Community/Sharing
BigOven — Best Free Trial
Pro: $1.99/month

✓

Recipe Collector from Web


✓

Recipe Conversion Calculator


✓

Shopping List


✓

Offline Use


✓

Community/Sharing
Allrecipes Dinner Spinner — Best Social App
Free

✓

Recipe Collector from Web


✓

Recipe Conversion Calculator


✓

Shopping List


✓

Offline Use


✓

Community/Sharing
Forks Over Knives — Best for Vegetarians
One-time fee: $4.99
Meal Planner: $19.99/month

✓

Recipe Collector from Web


X

Recipe Conversion Calculator


✓

Shopping List


✓

Offline Use


✓

Community/Sharing
Paprika Recipe Manager 3 — Best Cross-Platform App
$4.99 – $29.99

✓

Recipe Collector from Web


✓

Recipe Conversion Calculator


✓

Shopping List


✓

Offline Use


✓

Community/Sharing
Kitchen Stories — Best for Inspiration
Monthly: $4.99

✓

Recipe Collector from Web


✓

Recipe Conversion Calculator


✓

Shopping List


X

Offline Use


✓

Community/Sharing
Cookpad — Best for International Recipes
Premium: $2.50/month

✓

Recipe Collector from Web


X

Recipe Conversion Calculator


✓

Shopping List


✓

Offline Use


✓

Community/Sharing
Food Network Kitchen — Best for Video Lessons
Monthly: $6.99

✓

Recipe Collector from Web


✓

Recipe Conversion Calculator


✓

Shopping List


✓

Offline Use


✓

Community/Sharing
SideChef — Best for Smart Kitchens
Premium: $4.99/month

✓

Recipe Collector from Web


✓

Recipe Conversion Calculator


✓

Shopping List


X

Offline Use


✓

Community/Sharing