The Best Household Chore Apps of 2023
Written by: BestApp.com App Testing Team - Updated: Nov 19, 2021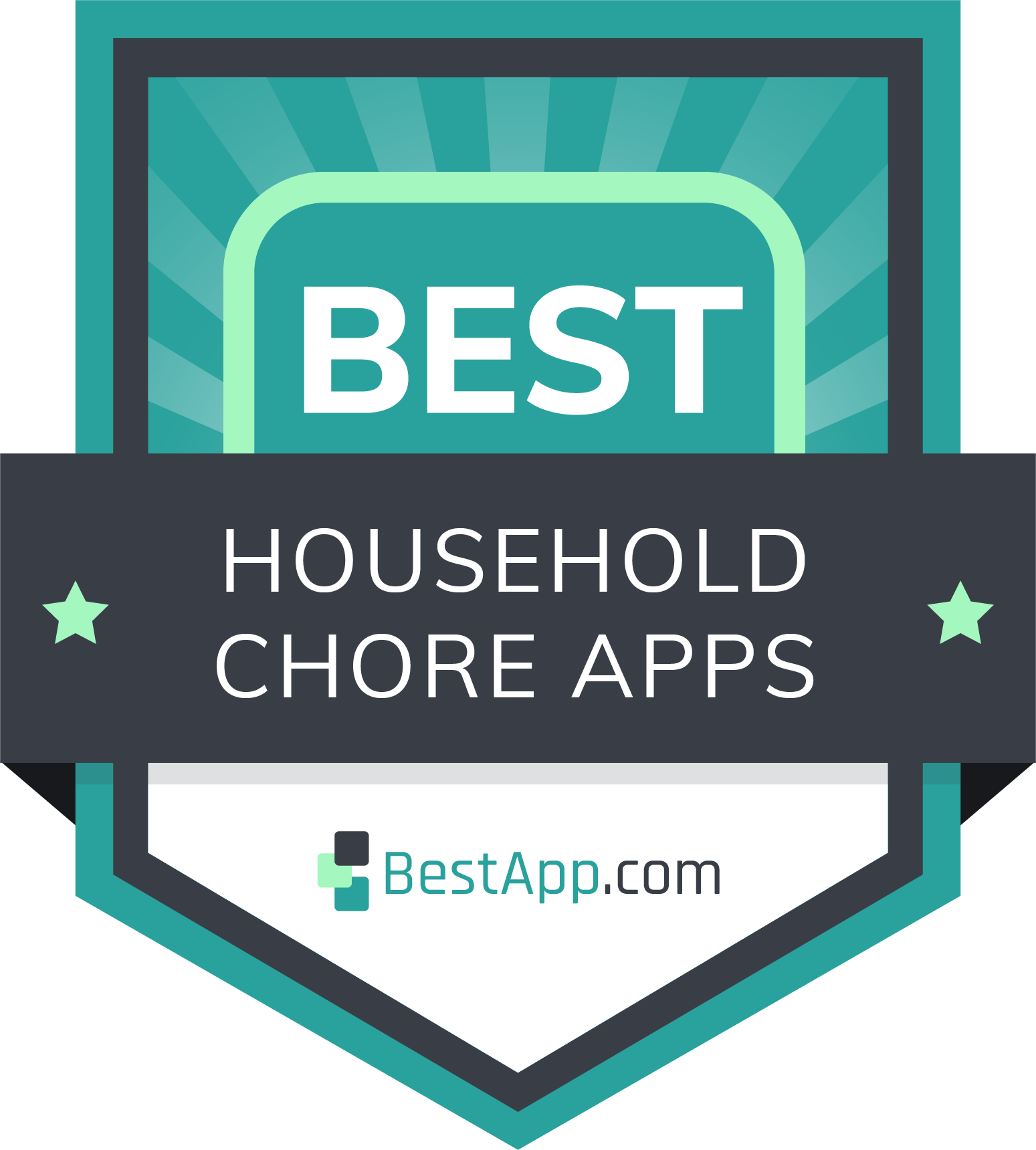 When it comes to getting things done around the house, we love OurHome because it's free, kid-friendly, and includes all of the key features you need in a chore app. But every home is different, so we've included nine other apps with their own tools and features that may be a better fit for your household.
Top 10 Household Chore Apps to Try
How We Chose the Best Household Chore Apps
The best household chore apps share the same core features, such as a task list and scheduling tools. But there are also plenty of differences between them, so be sure to compare them side-by-side before choosing the one that's right for you.
Choose the household chore app that's right for you
Whether you live alone, with kids, or with other housemates, household chore apps can hold you accountable to the people you live with and incentivize you to get things done. We made sure to include kid-friendly apps with built-in rewards and allowance features, as well as apps for adults that are perfect for college students or busy professionals. You may need to try out more than one app to find one that suits your lifestyle.
Take stock of your surroundings
The apps on this list are meant for regular, everyday chores, not for deep cleaning or decluttering. If your living space needs a lot of work, consider hiring a professional to help you clean, declutter, or get over a hoarding habit.
Our Household Chore App Reviews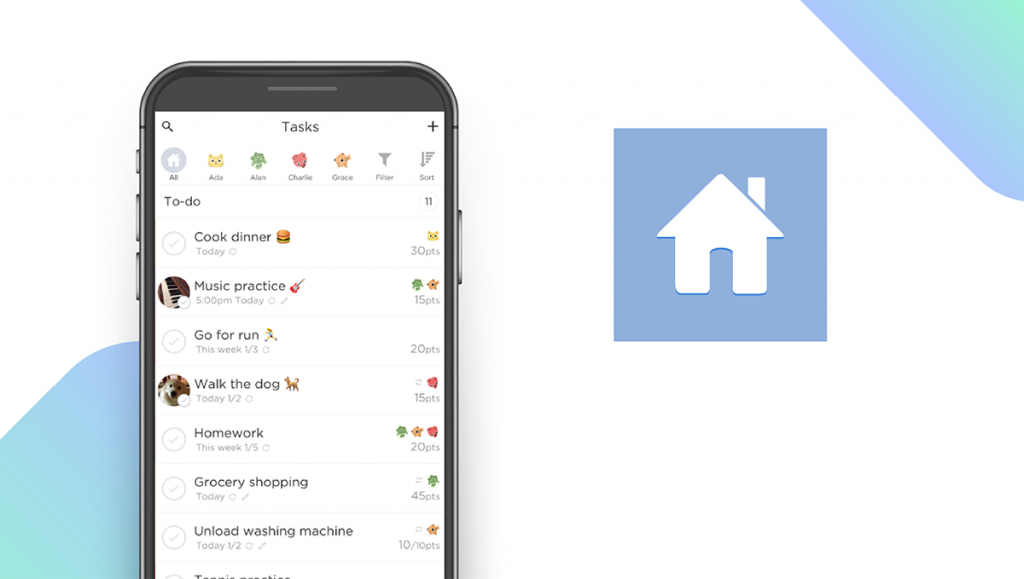 Download: Android ★★★★★★★★★★ | iOS ★★★★★★★★★★
OurHome is our top household chore app because it checks all of the boxes: it has a task list, scheduling tools, and more. It's perfect for families because you can assign tasks to a specific family member, set due dates, and incentivize good behavior with points and rewards. Parents can even include late penalties to ensure things get done. In addition to household chores, OurHome also has a grocery list and a calendar that you can sync to multiple devices. Each family member gets an animal avatar to make them easy to identify in the app, and you can customize the level of control each person gets for adding and editing tasks.
Notable features:
Free
Support available: Email, Help Center/FAQs
OurHome Pros & Cons
What we like
What we don't like
Calendar syncing
Too complex for simple chores
Built-in grocery list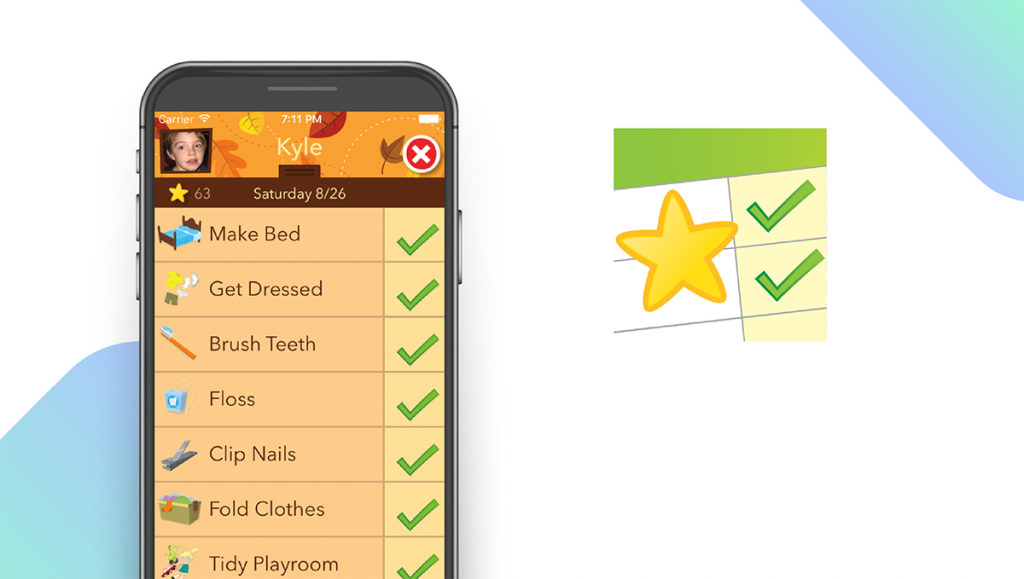 Download: iOS ★★★★★★★★★★
Chore Pad is the best free app if you're looking for a simple and straightforward interface. You won't get the scheduling features that some apps offer, but you'll get colorful chore charts that you can customize for your family and revise and reuse from week to week. In addition to 12 different themes, Chore Pad comes with sound effects and animations to keep younger kids engaged. They can earn in-app trophies for completing chores, or they can collect points to redeem for rewards or an allowance. The app's controls are locked behind a passcode in "Parent Mode" so your kids can't cheat and receive rewards early.
Notable features:
Free
Support available: Email, FAQs
Chore Pad Pros & Cons
What we like
What we don't like
Colorful themes and animations
Not available on Android
Trophies and rewards
No scheduling tools
Homey — Best Allowance App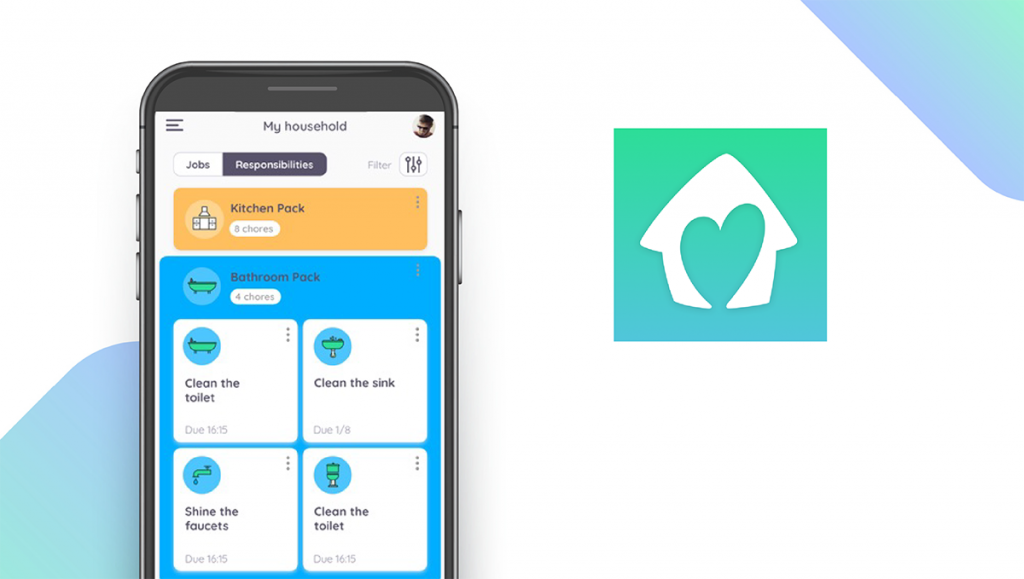 Download: Android ★★★★★★★★★★ | iOS ★★★★★★★★★★
Several of the apps on our list have a rewards or allowance feature, but Homey is the best app that's specifically focused on teaching your kids about money. Not only can you link chores to rewards so that your kids learn about the relationship between work and money, but you can transfer their allowance directly into their bank account once they've earned it. Tasks can be grouped by room and assigned a due date, and you can use the in-app chat feature to make sure everyone knows what their responsibilities are. Homey's core features are free, but you'll have to pay $4.99 per month to use the linked bank account feature.
Notable features:
Monthly: $4.99/month
Support available: FAQs, Email, Manual
Homey Pros & Cons
What we like
What we don't like
Bank account transfers
High monthly fee
In-app messaging
No linked calendars
Tody — Best Smart Assistant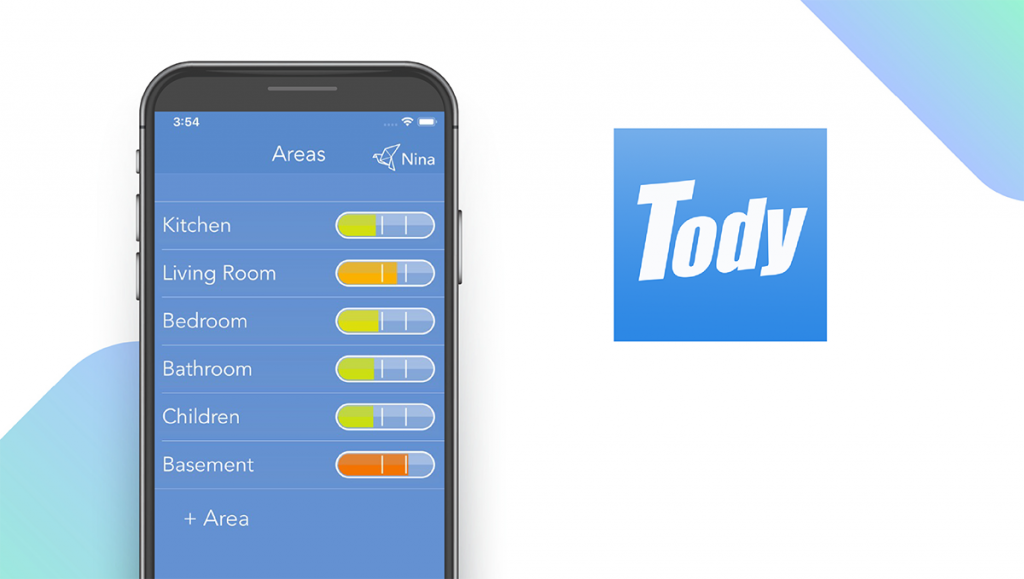 Download: Android ★★★★★★★★★★ | iOS ★★★★★★★★★★
Tody is the best smart assistant on our list because it does more than just track your chores for you. It also helps you coordinate them based on importance, frequency, and even fairness. Tody can designate an "optimal cleaning time" for each task, so you don't waste time on things that aren't urgent and can save your energy for the things that are. You can also designate tasks to other housemates or family members, although Tody is designed for adults and doesn't have kid-friendly features like an allowance tracker. By relying on optimal cleaning times instead of strict deadlines, you'll be able to clean less often but get more done.
Notable features:
Free
Support available: Email, FAQs
Tody Pros & Cons
What we like
What we don't like
Designates "optimal cleaning time"
No kid-friendly rewards
Handy graphics and visualizations
No calendar syncing
Done — Best Habit-Tracking App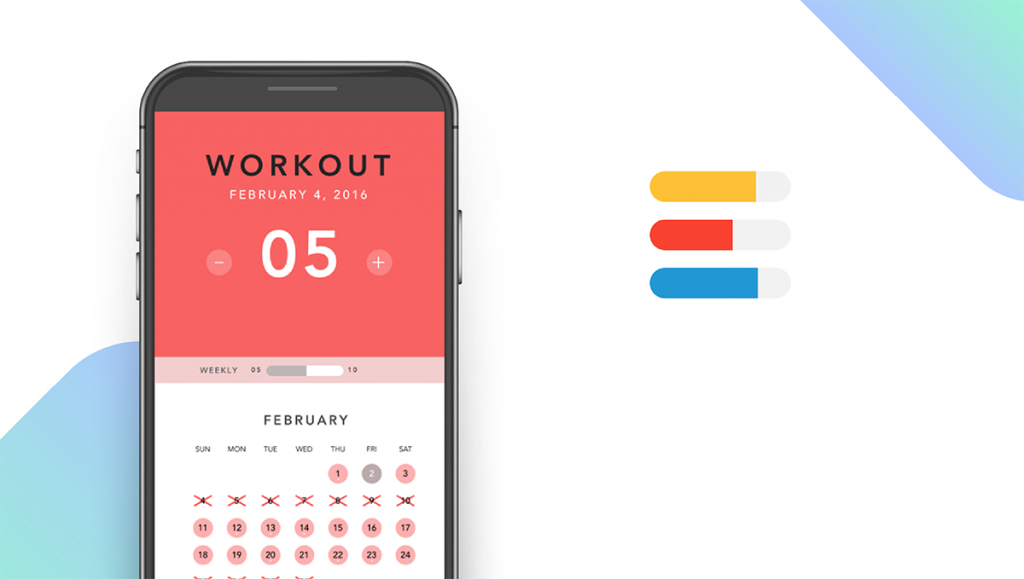 Download: iOS ★★★★★★★★★★
Done is the best app for tracking habits – not just chores, but any habit that you want to stick to or eliminate. You can include household tasks like watering the plants, or wellness activities like exercise and meditation. You can set daily, weekly, or monthly goals, track your winning streaks, and see which days you missed. Or, use it to set limits on things that you want to cut down on, such as smoking or drinking, and see when you've reached your weekly limits. Done even lets you export your tasks into CSV format so you can see your progress over time. Although this app isn't just for household chores, it's a convenient way to track them.
Notable features:
Free
Support available: Email
Done Pros & Cons
What we like
What we don't like
Tracks good and bad habits
Not available on Android
Color-coded design
No built-in rewards
Export data into CSV
Handy — Best for Hiring a Professional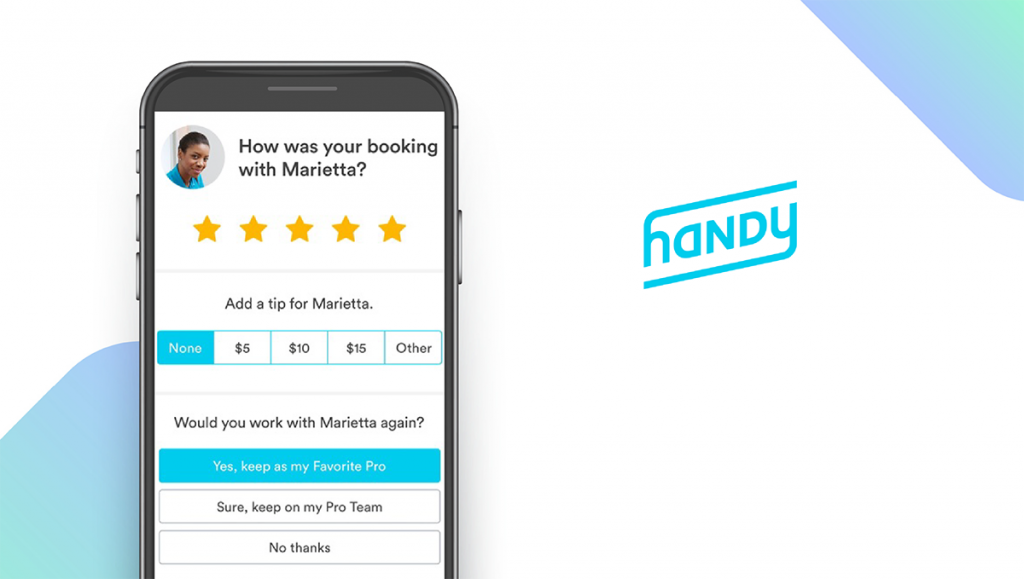 Download: Android ★★★★★★★★★★ | iOS ★★★★★★★★★★
If you're falling behind on chores or need something done that you can't do yourself, sometimes it's best to call in a professional. Handy offers weekly, biweekly, and monthly cleaning options, with everything from scheduling to tipping taken care of within the app. Handy's professionals are all screened and vetted, and pricing is based on the number of areas that need cleaning. Handy can also help you complete tasks you've been putting off, such as hanging pictures on the wall, mounting a TV, or even assembling furniture. Other services include plumbing and electrical work with next-day bookings available in some cities.
Notable features:
Free
Support available: Email, Help Center/Articles
Handy Pros & Cons
What we like
What we don't like
Professional home cleaners
Not specifically for chores
Furniture delivery and assembly
Prices vary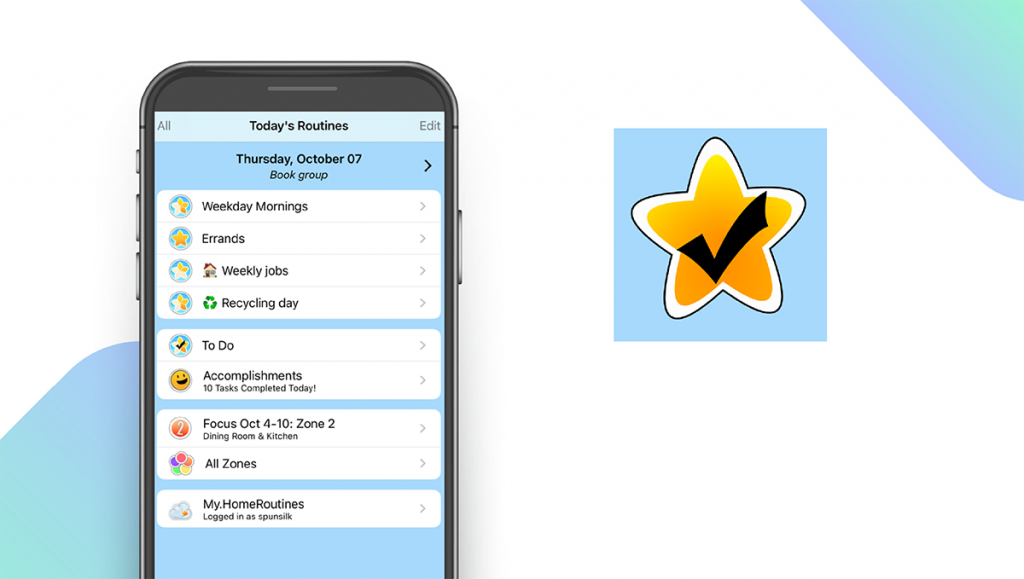 Download: iOS ★★★★★★★★★★
Home Routines calls itself an app for "Repeaty Stuff," including household chores, work tasks, and anything else you need to do on a regular basis. You can select which tasks need to get done each week and even which time of day you prefer to do them. You'll get a message every day telling you what's on the agenda, and you can use the built-in timer to give you an extra push to get something done or to help you focus. Tasks will automatically move to the "Accomplishments" list once you complete them. You can also sync your to-do list across multiple devices, or share it with another friend or family member.
Notable features:
Free
Support available: FAQs, Help
Home Routines Pros & Cons
What we like
What we don't like
Syncs to multiple devices
Not available on Android
Daily messages
No built-in rewards
Built-in timer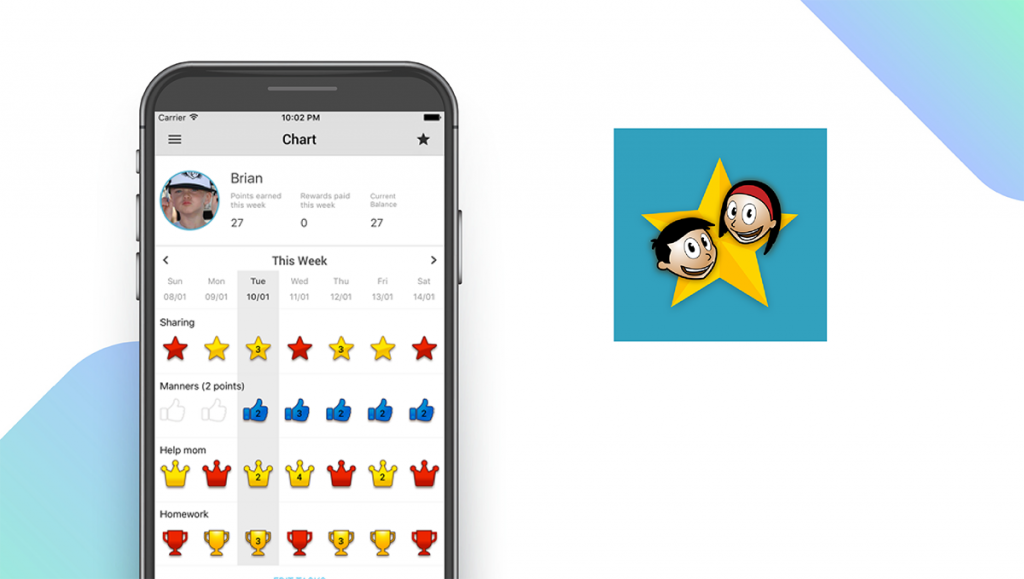 Download: Android ★★★★★★★★★★ | iOS ★★★★★★★★★★
iReward Chart is a straightforward app that's designed for parents and children. You can create custom tasks, with the option of in-app stickers or real-life rewards to motivate your kids to get things done. You can use this app on Android, iOS, and Amazon devices, and sync it across multiple devices to share with other family members. iReward Chart will even keep a record of previous tasks and rewards so you can see how your child's engagement changes over time. iReward is free, but only supports one child and four tasks each week. You can upgrade to a Pro subscription to unlock unlimited tasks and users.
Notable features:
Free
Support available: Email
iReward Chart Pros & Cons
What we like
What we don't like
Custom tasks and rewards
No calendar syncing
Syncs to multiple devices
Free version has limits
Task history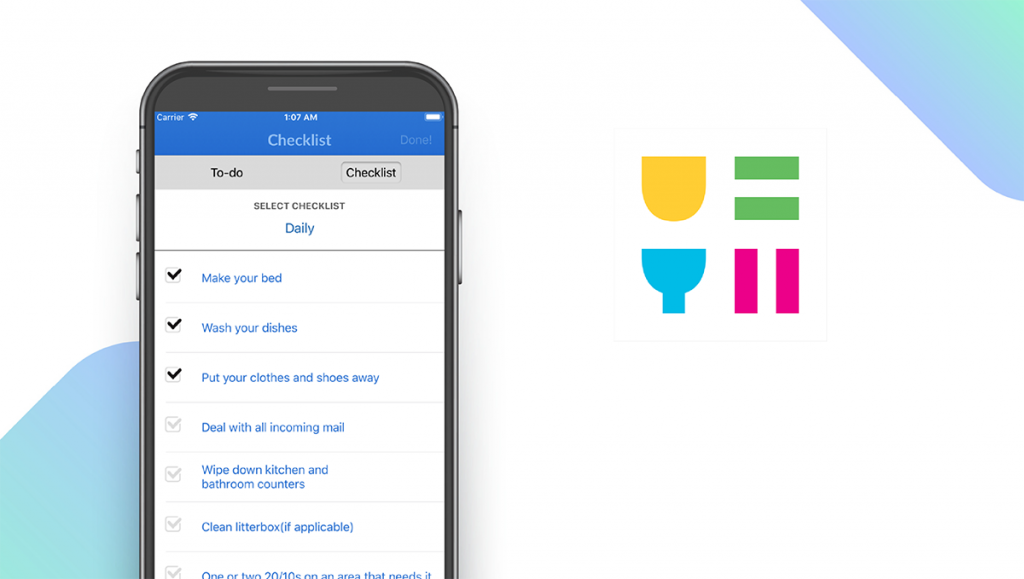 Download: iOS ★★★★★★★★★★
If the traditional approach to housekeeping isn't cutting it for you, then Unfilth Your Habitat may be the app for you. The UfYH brand is known for its edgy, irreverent humor that speaks directly to "lazy people with messy homes" who want to improve their habitat. You'll have the option of time-based cleaning challenges, or random reminders that use "a little guilt" to motivate you to get things done. Other tools include a 20/10 timer that will alternate between 20-minute work sessions followed by 10-minute breaks. Unfilth Your Habitat is available for $0.99, but it isn't suitable for kids or for adults who are uncomfortable with profanity.
Notable features:
$0.99
Support available: Email
Unfilth Your Habitat Pros & Cons
What we like
What we don't like
Irreverent humor
Not available on Android
Time-based cleaning challenges
Not suitable for kids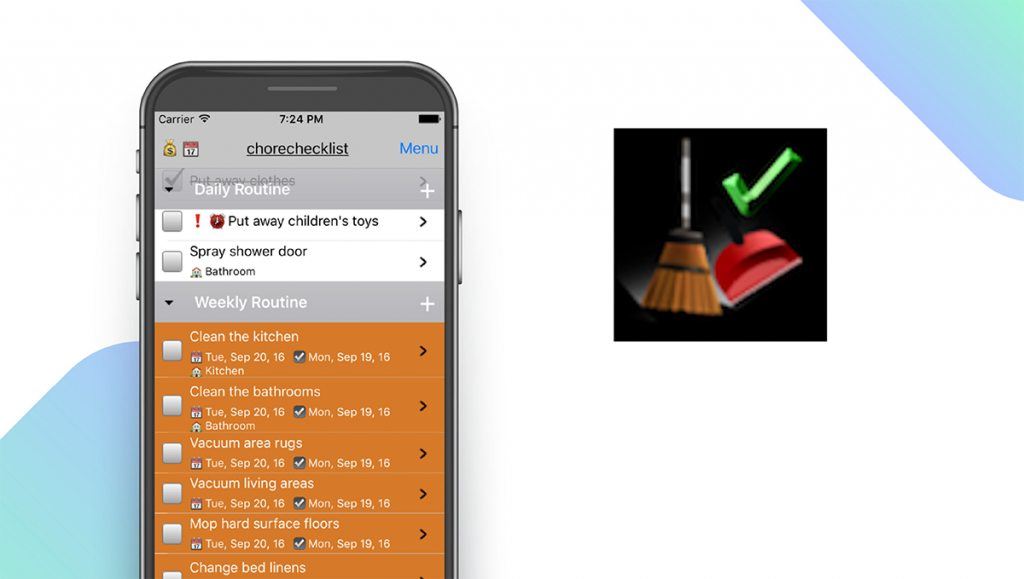 Download: Android ★★★★★★★★★★ | iOS ★★★★★★★★★★
Chore Checklist is the simplest app on our list and is best for users who want basic functionality with minimal fuss. You can set up daily, weekly, or monthly routines, or let the app calculate how often a task needs to be done based on the previous completion date. Chore Checklist syncs to multiple devices, and backs your data up to the cloud so you never lose your to-do list. You can also create separate lists for work and home, and share lists with other household members. Chore Checklist is free, and available on Android, iOS, Windows, and Amazon devices.
Notable features:
Free
Support available: Email, FAQs, User Guide
Chore Checklist Pros & Cons
What we like
What we don't like
Syncs to multiple devices
No calendar syncing
Backs up to cloud
No built-in rewards
Household Chore Apps: Features Summary Table
Household Chore Apps Comparison Table
App
Subscription Fees or In-App Purchases
Features
OurHome — Top Pick
Free

✓

Task Lists


✓

Schedules


✓

Customizable


✓

Rewards


✓

Sharing
Chore Pad — Best Free App
Free

✓

Task Lists


X

Schedules


✓

Customizable


✓

Rewards


✓

Sharing
Homey — Best Allowance App
Monthly: $4.99/month

X

Task Lists


X

Schedules


✓

Customizable


✓

Rewards


✓

Sharing
Tody — Best Smart Assistant
Free

✓

Task Lists


X

Schedules


✓

Customizable


X

Rewards


✓

Sharing
Done — Best Habit-Tracking App
Free

X

Task Lists


X

Schedules


✓

Customizable


X

Rewards


✓

Sharing
Handy — Best for Hiring a Professional
Prices vary

X

Task Lists


X

Schedules


✓

Customizable


X

Rewards


✓

Sharing
Home Routines — Most Methodical
Free

✓

Task Lists


✓

Schedules


✓

Customizable


X

Rewards


✓

Sharing
iReward Chart — Best Chore Chart
Free

✓

Task Lists


X

Schedules


✓

Customizable


✓

Rewards


✓

Sharing
Unfilth Your Habitat — Best for Adults
$0.99

✓

Task Lists


✓

Schedules


✓

Customizable


X

Rewards


✓

Sharing
Chore Checklist — Simplest App
Free

✓

Task Lists


X

Schedules


✓

Customizable


X

Rewards


✓

Sharing