The Best Food Delivery Apps of 2023
Written by: BestApp.com App Testing Team - Updated: Apr 30, 2021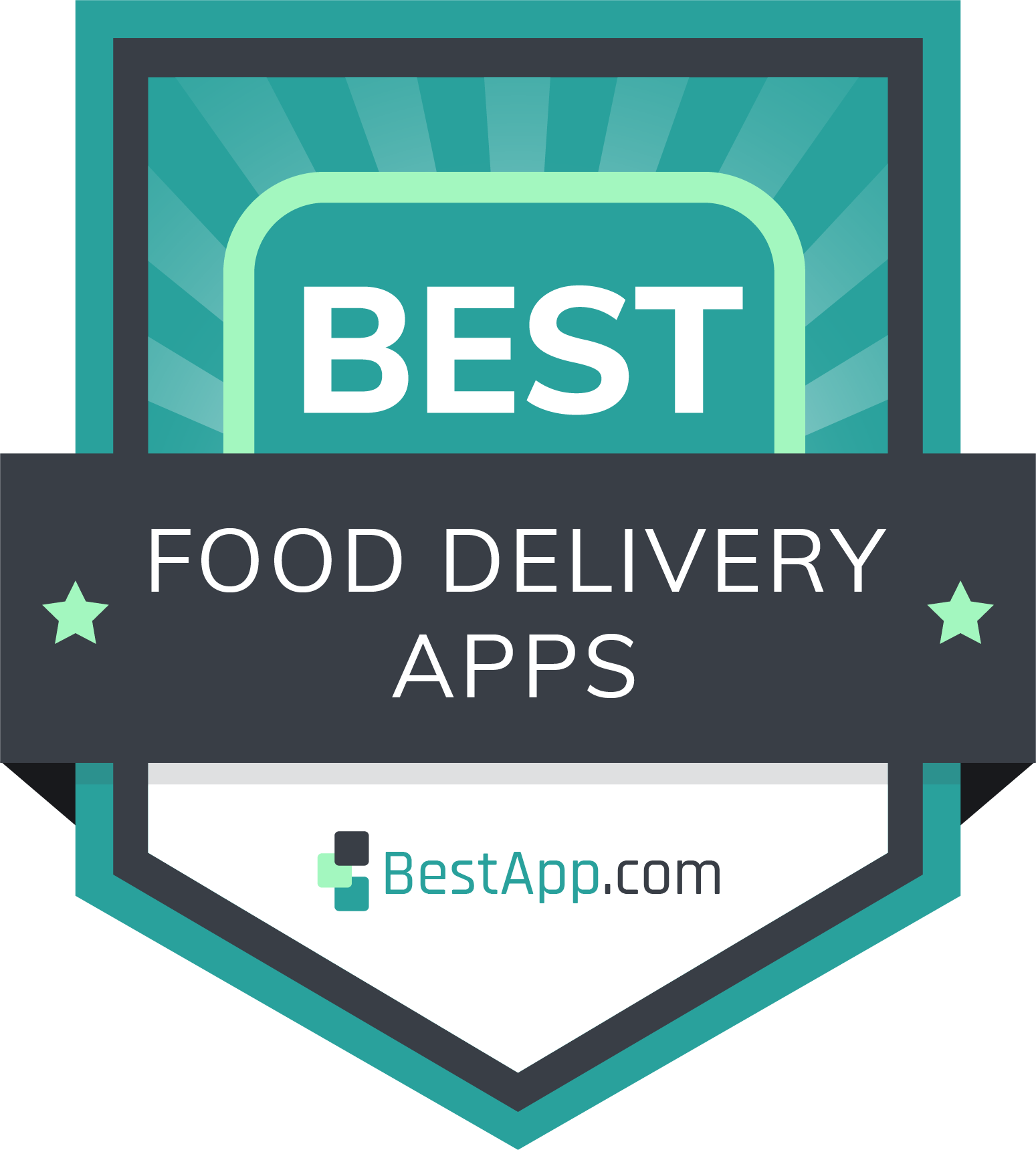 For food delivery apps, DoorDash is our top pick. It's available in most areas, has a large variety of restaurant options, and lets you track exactly when your food will arrive. If you happen to live in an area that DoorDash doesn't service or your favorite restaurant isn't listed, we have nine more food delivery apps on this list for you to try.
The Top 10 Food Delivery Apps to Try
How We Chose the Best Food Delivery Apps
To compare food delivery apps, we looked carefully at the fee structure, including whether there was a subscription option. We also made sure they all offer cashless transactions so you don't have to worry about hitting the ATM beforehand or having ones for a tip. We also tried to include apps that offered the option of picking up your own food when you're already out or you want to save a little money on delivery fees.
Choose the food delivery app that's right for you
Which food delivery app is best for you often comes down to which apps are serving your area and which apps your favorite restaurants partner with. It's wise to have a few you like so you have a backup if the place you're craving isn't offered on your first choice. Delivery fees and special offers also differ by app, so it's a good idea to check out the specifics and pick the one that best fits your needs.
Subscribing to a food delivery app
All but one of our picks on this list offer a premium subscription service. With a subscription service, you often get discounted delivery fees — sometimes only paying for the tip — and you might also get premier access to special offers. These subscriptions can often save you money in the long run if you order out a lot, but if you're more likely to order once a month or less, the money spent for the subscription may not make sense.
Our Food Delivery App Reviews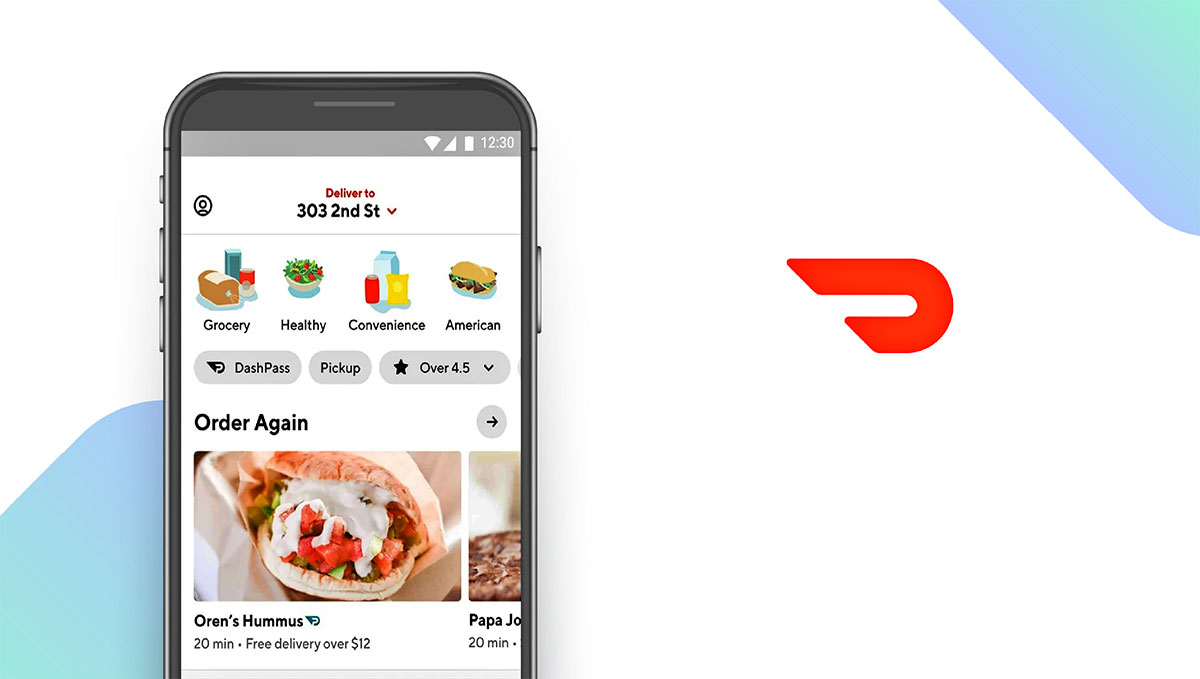 Download: Android ★★★★★★★★★★ | iOS ★★★★★★★★★★
One of the original food delivery apps, DoorDash has one of the most comprehensive service areas of all the apps we looked at. It's available in most areas, and it has an impressive library of restaurant partners. It also includes convenience and grocery stores if you need first-aid supplies or a full stock-up. You can message your delivery driver once they've picked up the order, and the app lets you see in real time where your order is and get an estimate of when it will arrive. Transactions are entirely cashless, and you can have your Dasher set the order on the porch or doorside for a contactless delivery. While there is a fee, frequent users might consider subscribing to their premium service, DashPass, for lower service fees and $0 delivery fees.
Notable features:
Free to use
DashPass: $9.99/month
Fees: $5.99 flat rate
Support available: Help center, FAQs, chat, phone
DoorDash Pros & Cons
What we like
What we don't like
Large number of partners
Not available in all areas
High-value subscription
Grubhub — Best Selection of Restaurants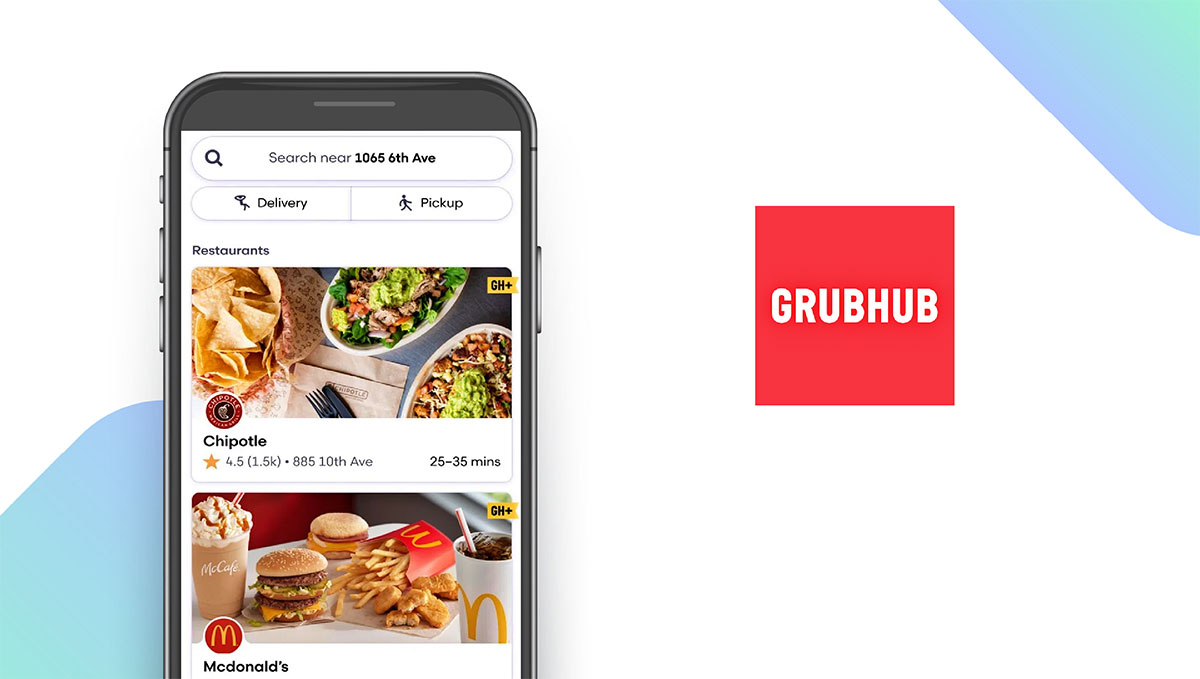 Download: Android ★★★★★★★★★★ | iOS ★★★★★★★★★★
Grubhub focuses on chain restaurants and local fare, and it partners with many restaurants, so there's always something to order no matter what you're craving. The full-month free trial lets you make sure Grubhub+ is worth the monthly subscription, and the app also offers pickup options. Grubhub has an exclusive perks program that can add up to big rewards for frequent users, and it also lets you round up your change to support women-led restaurants, so you can give back with every takeout order. Subscribing to Grubhub+ comes with a monthly payment, but it gives you unlimited deliveries on orders over $12 at participating restaurants and exclusive member perks, and the company doubles every donation you make in the app to No Kid Hungry.
Notable features:
Free to use
Grubhub+: $9.99/month
Fees: Vary by restaurant, typically less than $7
Support available: Help center
Grubhub Pros & Cons
What we like
What we don't like
Has pickup option
Doesn't offer flat fee service
Exclusive rewards program
Uber Eats — Best Premium Free Trial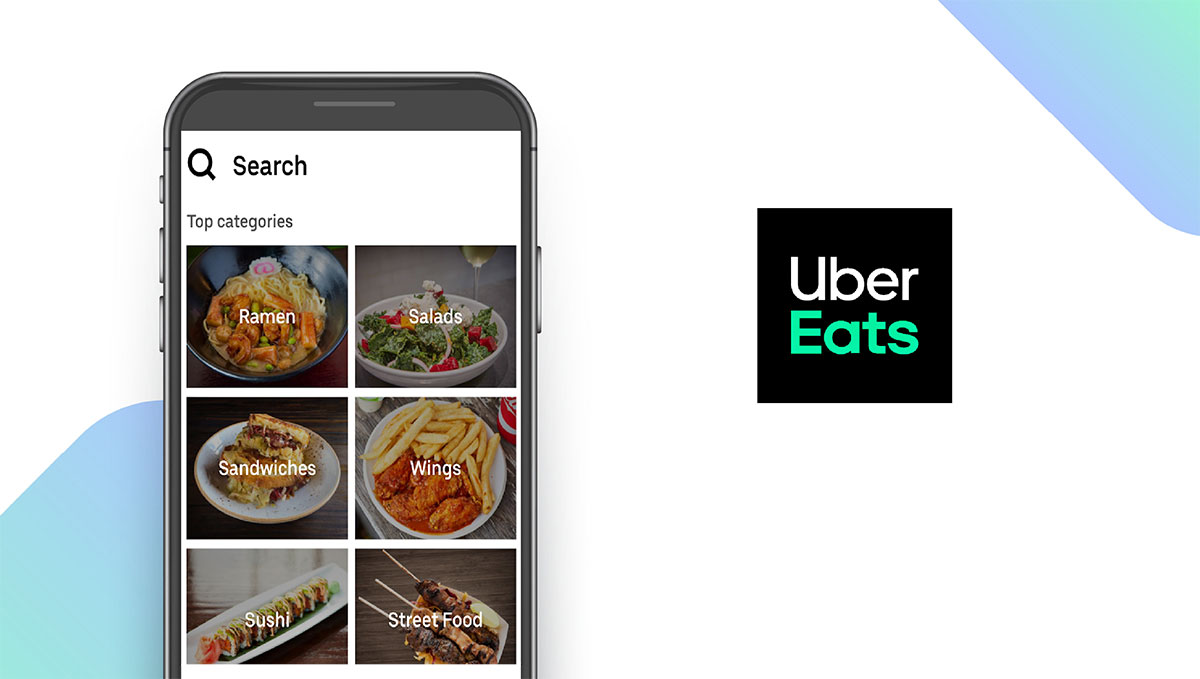 Download: Android ★★★★★★★★★★ | iOS ★★★★★★★★★★
A spin-off of the similarly named driving service, Uber Eats lets you have food delivered anytime without having to leave your house. It's on our list because it has a full 30-day trial. This is important because its service area isn't quite as wide as some of the other apps on our list, so you'll want to make sure there's enough variety that can actually be delivered to you at a decent price. Delivery fees vary by restaurant. Subscribers to Uber Eats' East Pass pay a monthly fee after the first free month, but they get $0 delivery fees and 5% off orders over $15 at participating restaurants.
Notable features:
Free to use
Eats Pass: $9.99/month
Fees: $4.99 and up based on distance
Support available: Help center
Uber Eats Pros & Cons
What we like
What we don't like
Full 30-day trial
Not available everywhere
Real-time order tracking
Postmates — Best for Big Cities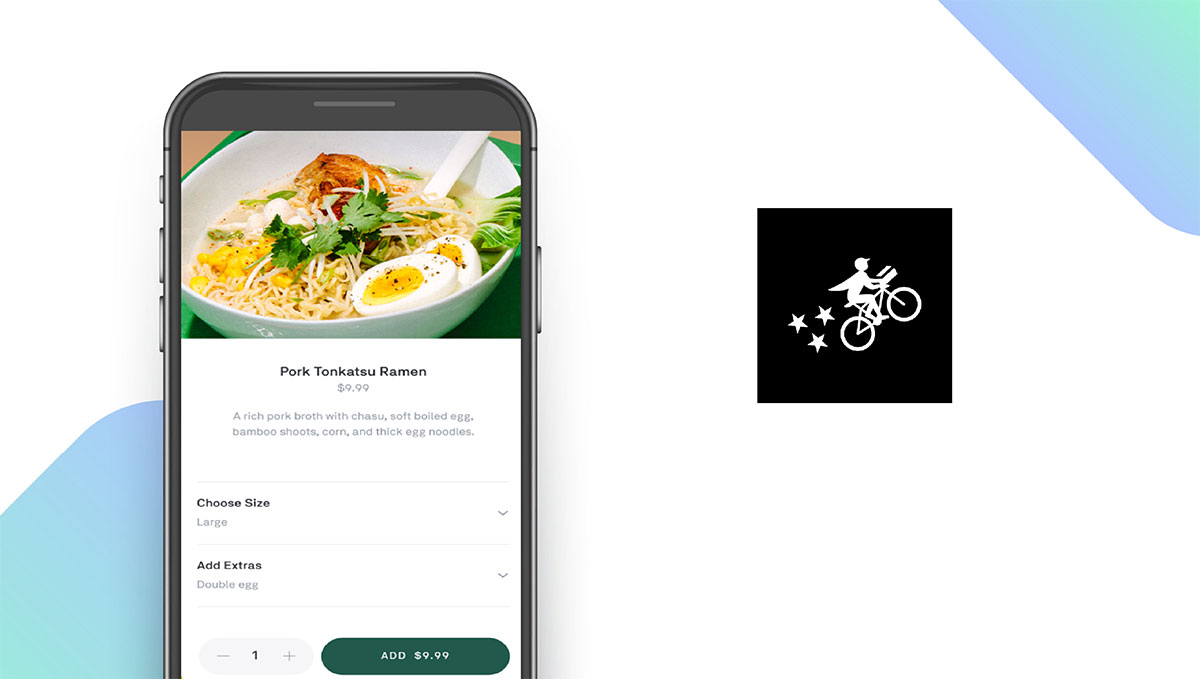 Download: Android ★★★★★★★★★★ | iOS ★★★★★★★★★★
Postmates is a good delivery app that's best for big cities because its service area isn't as comprehensive as those offered by some other apps. However, it also has several exclusive restaurant partners you can't order from with any other app, and the unlimited subscription gives you free delivery on orders over $12, which makes it a solid contender. It has a pickup option and real-time order tracking and is 100% cashless for payments. Scheduling a delivery is as easy as tapping through the app to make your selection, checking out with a card or other accepted form of cashless payment, and waiting for your next meal. If you'll be using Postmates frequently, it might be worth it to upgrade to Postmates Unlimited, which offers unlimited free deliveries, reduced fees on some orders, and exclusive, members-only deals.
Notable features:
Free to use
Postmates Unlimited: $9.99/month
Fees: $0.99 – $3.99 for Partner Merchants, $5.99 – $9.99 for all other merchants
Support available: Help center
Postmates Pros & Cons
What we like
What we don't like
100% cashless payments
Limited to larger cities and suburbs
Exclusive brands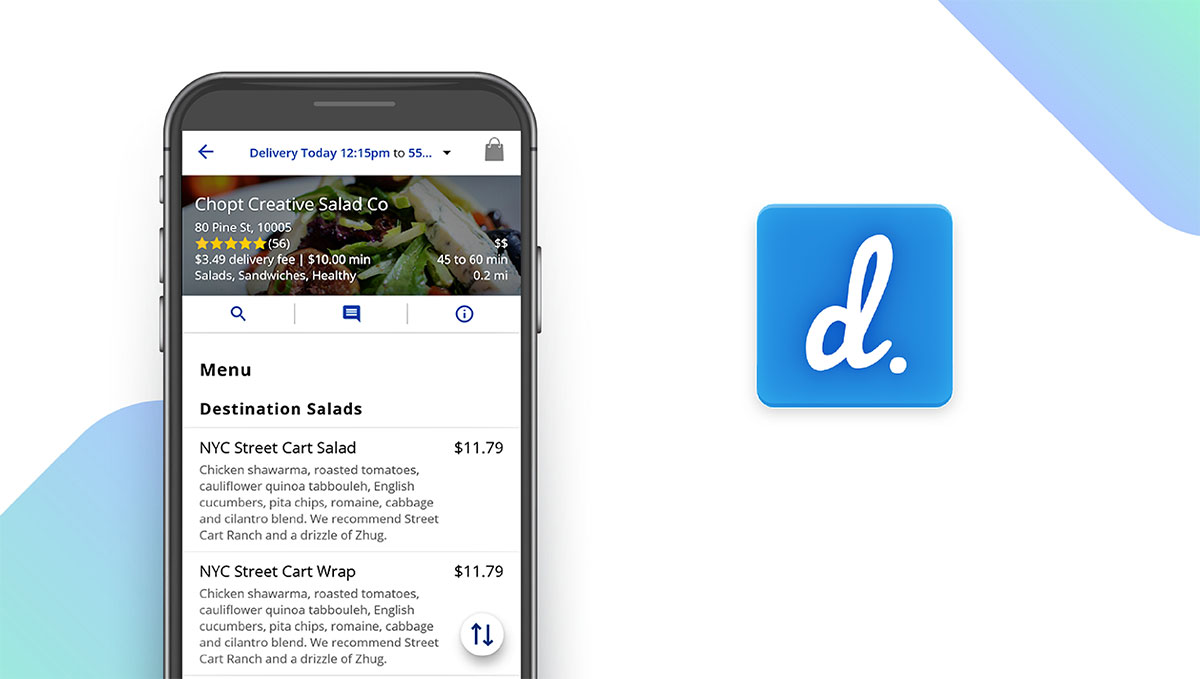 Download: Android ★★★★★★★★★★ | iOS ★★★★★★★★★★
Delivery.com is a full-service food delivery app that also delivers groceries and household items. It lets you order for immediate delivery but also supports scheduling future deliveries. Additionally, it has a group ordering feature, so you can easily put in an order for all and split the total. Delivery.com offers alcohol delivery in some locations for users over 21 as well. We included Delivery.com on this list because of its wide variety of customer support features. Unlike other apps that only have email or FAQs, it has a phone number you can call and live chat to get immediate assistance during business hours.
Notable features:
Free to use
No premium subscription
Fees: Vary by store, typically $5 – $6 for restaurants
Support available: Live chat, phone, contact form
Delivery.com Pros & Cons
What we like
What we don't like
Live support options
Limited partners and service area
Grocery and alcohol delivery
No premium user option
Gopuff — Lowest Monthly Fee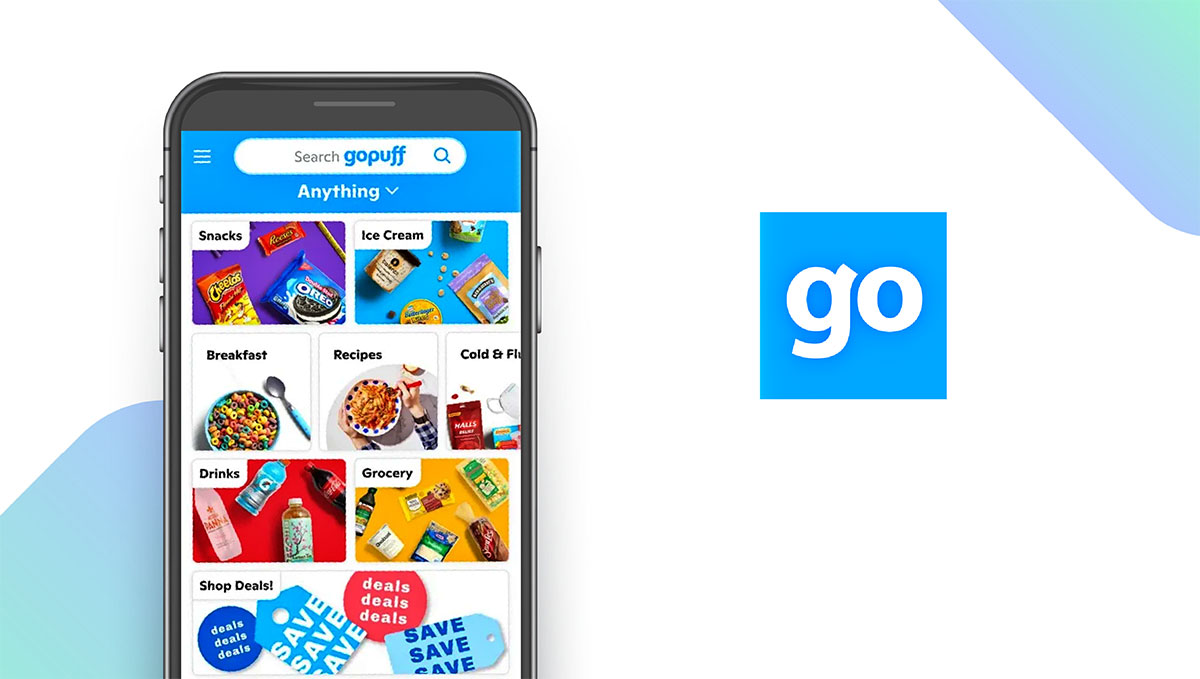 Download: Android ★★★★★★★★★★ | iOS ★★★★★★★★★★
Gopuff isn't a takeout delivery service, but you can still get fixings for tonight's dinner or a late-night craving delivered to your door. It operates in larger cities and is consistently expanding its delivery zone. It offers a 30-day free trial, and it has the lowest monthly subscription fee of all the apps on this list. The average delivery time is just 30 minutes. It's a good choice for smaller grocery runs or when you realize you're out of a key ingredient but can't leave the stove to run to the store. Gopuff has a subscription option called the Gopuff Fam, which offers free delivery on all orders and provides other exclusive perks.
Notable features:
Free to use
Fam membership: $5.95/month
Fees: $1.95 flat rate
Support available: Help center, contact form
Gopuff Pros & Cons
What we like
What we don't like
Flat delivery charge
No pickup option
Cashless transactions
Instacart — Best for Grocery Delivery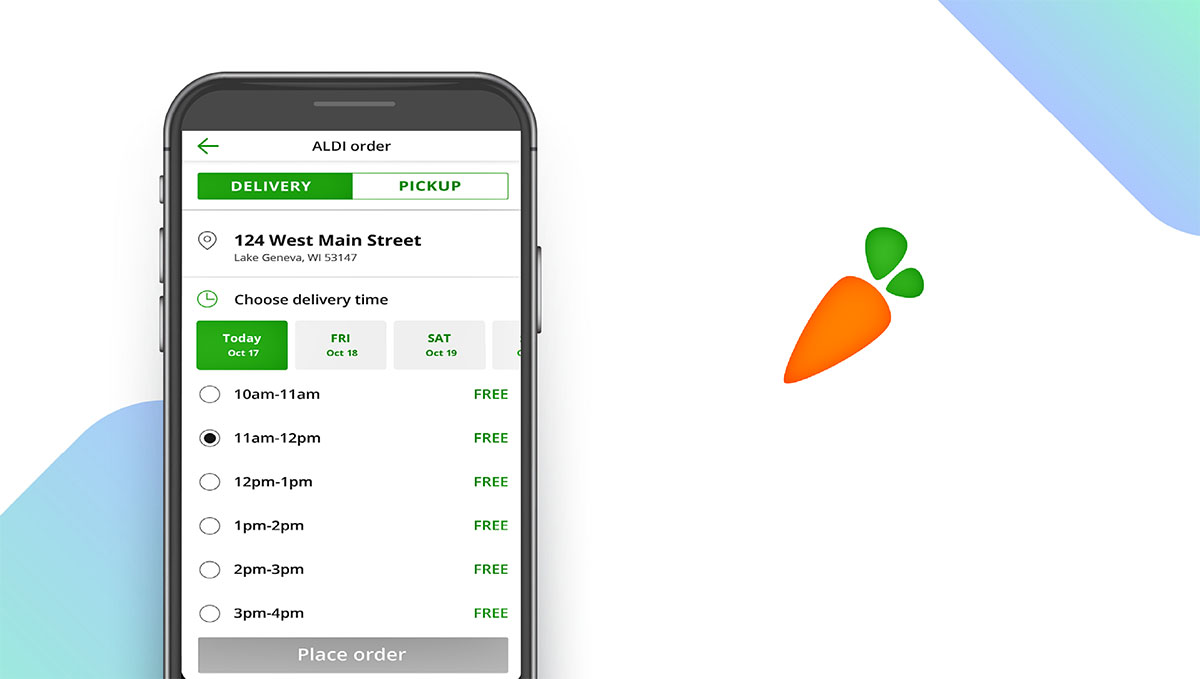 Download: Android ★★★★★★★★★★ | iOS ★★★★★★★★★★
Instacart is a grocery delivery app that has a wide operating zone and partners with most major chain stores. In some areas, you may also be able to shop from local grocery stores. You just choose the items you want, pick your checkout time, and check out. Most deliveries are limited to within two hours, but you can schedule for later. If the store is out of your item, the shopper will choose your prepicked replacement option or send you a text through the app with in-stock choices. If you're planning on using Instacart for your regular grocery shopping, it's worth upgrading to Instacart Express. You get free delivery on all orders of at least $35, reduced service fees, no peak pricing, and the ability to shop from multiple stores with one order. If you'd rather do pickup, Express members have no pickup or service fees.
Notable features:
Free to use
Instacart Express: $9.99/month or $99/year
Fees: Vary by order total and delivery time
Support available: Help center, phone
Instacart Pros & Cons
What we like
What we don't like
Can chat with shopper
Delivery fee depends on timeframe
High-value annual subscription
Upcharges some products
Seamless — Best Rewards Program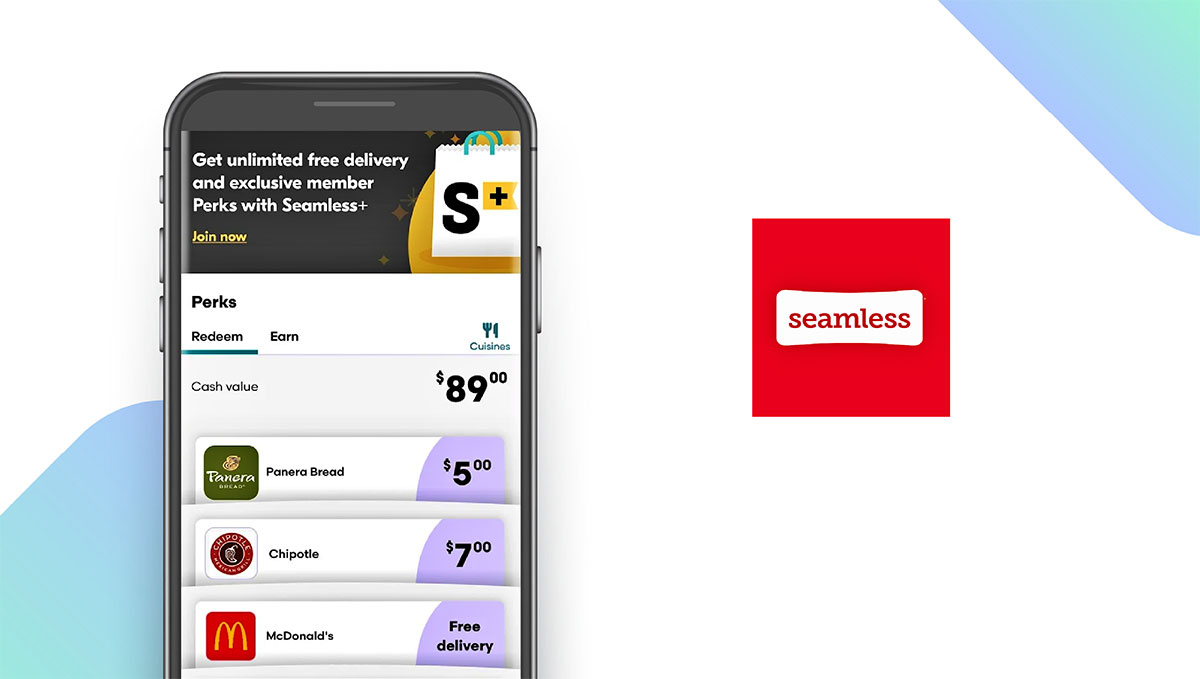 Download: Android ★★★★★★★★★★ | iOS ★★★★★★★★★★
Seamless is a takeout delivery app that specializes in local restaurants but partners with well-known chains as well. You can search by restaurant name or browse offerings by type of food. You can also see current ratings for restaurants to help you decide if that new place is worth it. There are preorder and reorder options, so you can schedule deliveries ahead of time or get your favorites from last week with just a few taps. The rewards program that comes with the Seamless+ subscription is one of the best offered among these types of apps and includes unlimited free deliveries on orders over $12 from restaurants labeled S+, Perks rewards with every order, and matched donations to No Kid Hungry.
Notable features:
Free to use
Seamless+: $9.99/month
Fees: $6
Support available: Help center
Seamless Pros & Cons
What we like
What we don't like
Extensive rewards program
Not widely used in all areas
Easy reordering
Local restaurants
ChowNow — Best for Restaurant Owners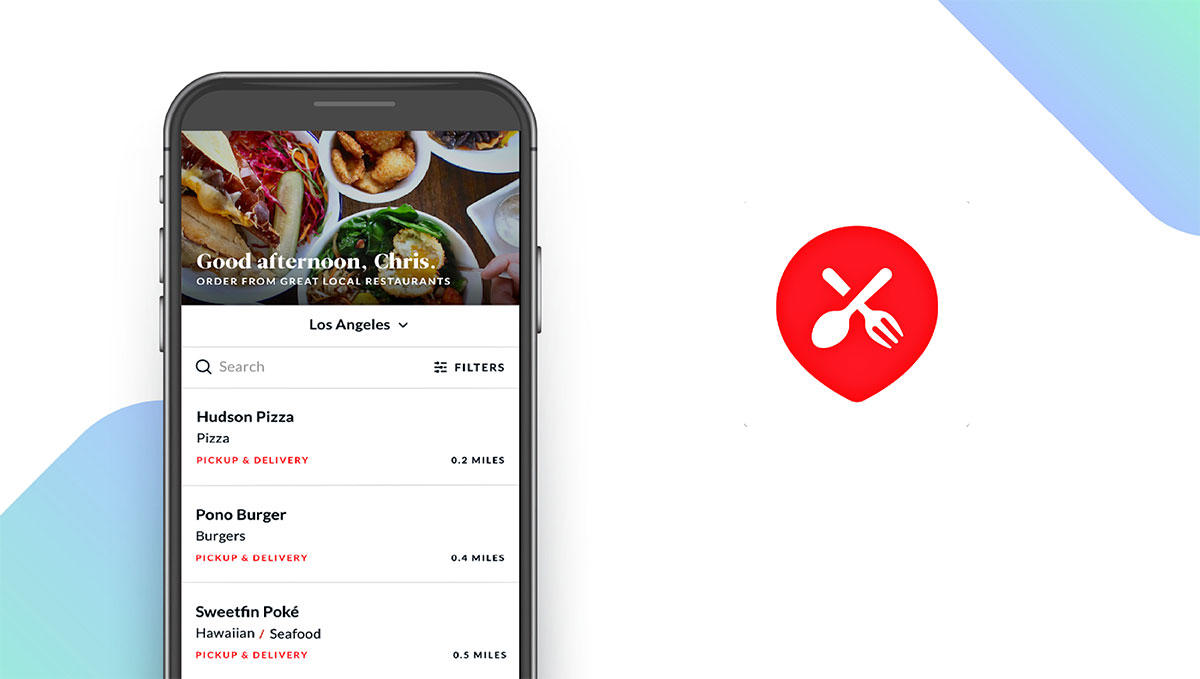 Download: Android ★★★★★★★★★★ | iOS ★★★★★★★★★★
ChowNow sets itself apart from the apps on this list because it focuses on local, independently owned restaurants and doesn't have any hidden fees or commissions. You order through the app, and the food is ready for you to pick up without having to stand in line or wait for it to be made. Delivery options are available but are limited, depending on your area and how the restaurant chooses to operate. ChowNow's membership program, Loyal Local, is a bit different from the others on this list. Members choose a year and pay one fee for a year-long membership. That membership comes with a discount off every order. Bronze is 10% off, Silver is 15% off, and Gold is 25% off.
Notable features:
Free to use
Loyal Local Membership: $25 – $100/year
Fees: Varies by restaurant
Support available: Help center, online chat, phone, contact form
ChowNow Pros & Cons
What we like
What we don't like
Supports local restaurants
No free trial
Meal customization options
Caviar — Best for Discovering New Restaurants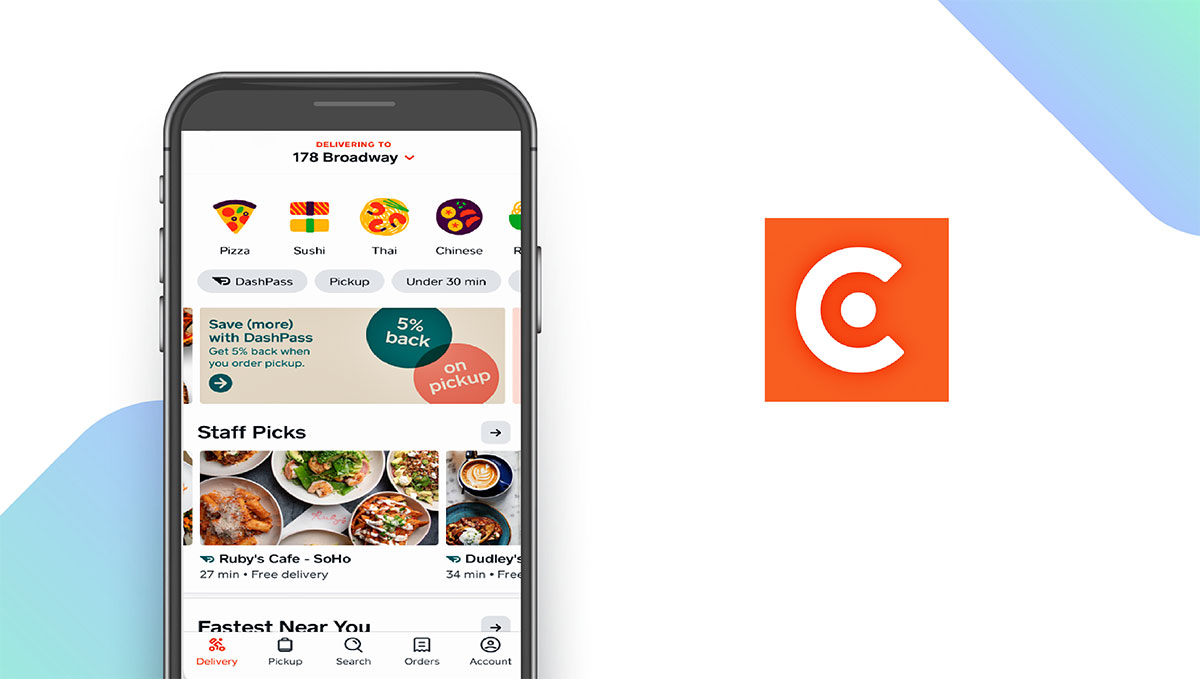 Download: Android ★★★★★★★★★★ | iOS ★★★★★★★★★★
If you're someone who likes variety or enjoys trying out new and up-and-coming restaurants, Caviar is a good pick. It's built like most of the major food delivery apps, but you can also sort food options by categories like "Healthy Enough" and "Vegan" to make choosing a restaurant — and your next meal — more convenient. It offers pickup options as well as no-contact delivery you can track in real time through the GPS service in the app. This service is only available in major city hubs but is expanding. Caviar partnered with DoorDash to bring offer users the premium subscription DashPass. With DashPass, you get $0 delivery fees and pay a lower service fee on every order.
Notable features:
Free to use
Premium subscription: $9.99/month
Fees: $1.99 – $8.99
Support available: Help center
Caviar Pros & Cons
What we like
What we don't like
Licensed investigators
Pricier option compared to others
Helps you discover new restaurants
No free trial
Exclusive restaurants
Very limited service area
Food Delivery Apps: Features Summary Table
Food Delivery Apps Comparison Table
App
Premium Subscription
Features
DoorDash — Top Pick
Monthly: $9.99

✓

Flat Fee


✓

Subscription Available


✓

Cashless Transactions


✓

Pickup Option
Grubhub — Best Selection of Restaurants
Monthly: $9.99

✓

Flat Fee


✓

Subscription Available


✓

Cashless Transactions


✓

Pickup Option
Uber Eats — Best Premium Free Trial
Monthly: $9.99

X

Flat Fee


✓

Subscription Available


✓

Cashless Transactions


✓

Pickup Option
Postmates — Best for Big Cities
Monthly: $9.99
Annually: $99.99

✓

Flat Fee


✓

Subscription Available


✓

Cashless Transactions


✓

Pickup Option
Delivery.com — Best for Group Orders
None

X

Flat Fee


X

Subscription Available


✓

Cashless Transactions


✓

Pickup Option
Gopuff — Lowest Monthly Fee
Monthly: $5.95

✓

Flat Fee


✓

Subscription Available


✓

Cashless Transactions


X

Pickup Option
Instacart — Best for Grocery Delivery
Monthly: $9.99
Annually: $99

X

Flat Fee


✓

Subscription Available


✓

Cashless Transactions


✓

Pickup Option
Seamless — Best Rewards Program
Monthly: $9.99

X

Flat Fee


✓

Subscription Available


✓

Cashless Transactions


✓

Pickup Option
ChowNow — Best for Restaurant Owners
Monthly: $149 + $399 Setup Fee
Annually: $119 + $199 Setup Fee
Two-Year Plan: $99 + $199 Setup Fee

X

Flat Fee


✓

Subscription Available


✓

Cashless Transactions


✓

Pickup Option
Caviar — Best for Discovering New Restaurants
Monthly: $9.99

✓

Flat Fee


✓

Subscription Available


✓

Cashless Transactions


✓

Pickup Option