The Best Wedding Planning Apps of 2023
Written by: BestApp.com App Testing Team - Updated: Jul 20, 2021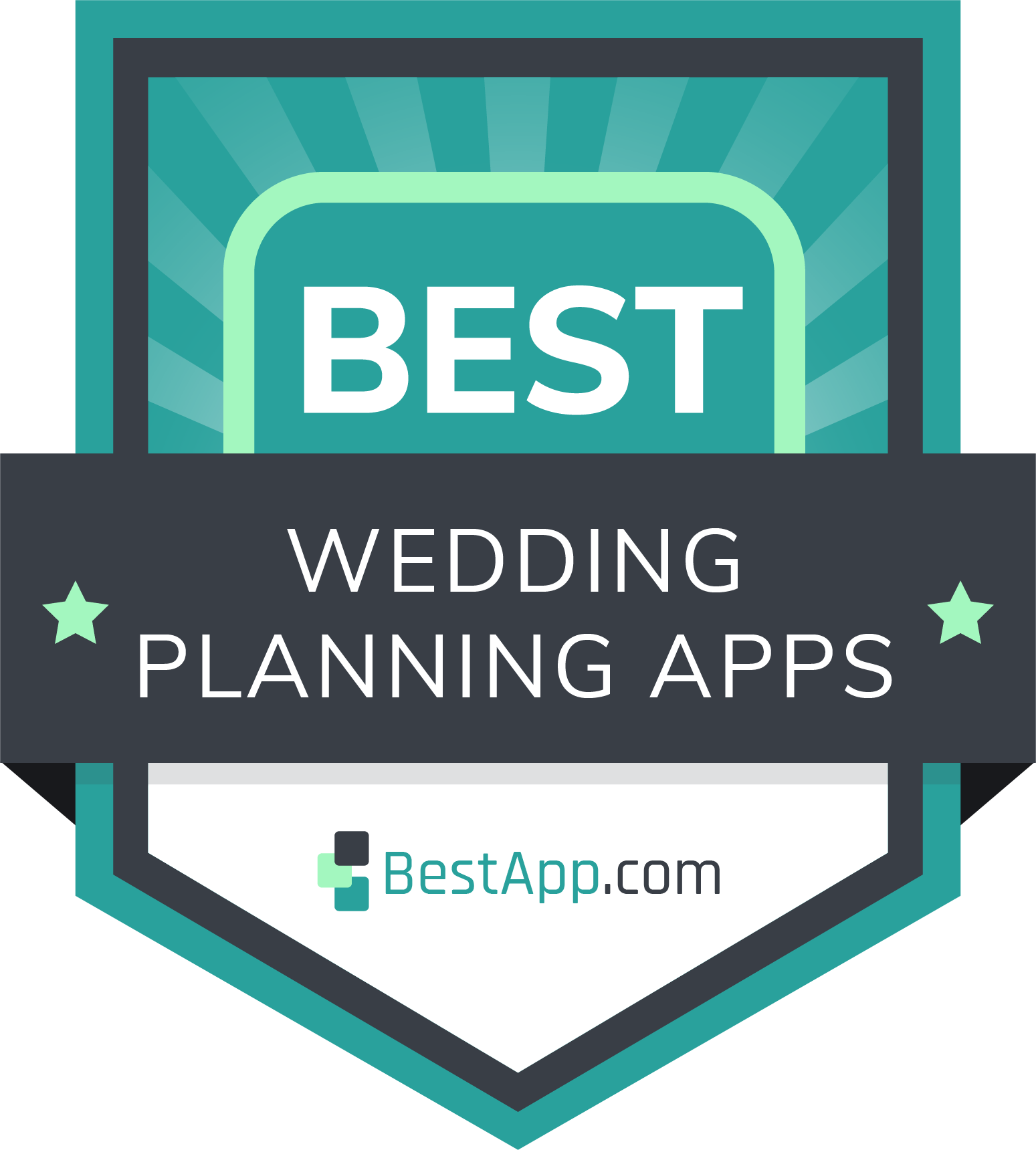 Wedding planning apps can take the stress out of your big day with handy checklists, RSVP tools, venue recommendations, and more. Our top pick is The Knot because of its easy-to-use features and its massive vendor directory. But your needs may vary, so we've included nine other wedding planning apps to give you plenty of options!
Top 10 Wedding Planning Apps to Try
How We Chose the Best Wedding Planning Apps
Weddings vary widely in terms of size, style, and budget. That's why we looked for apps with all of the key features – such as a wedding registry, guest list, and vendor directory – as well as those with additional features like website design and online invitations.
Choose the wedding planning app that's right for you
Some wedding planning apps are comprehensive, offering all of the features you need in one place. Others focus on a specific aspect of wedding planning, such as budgeting and notetaking, and can be used for other kinds of events as well. Think carefully about what kind of tools you need before choosing one wedding planning app over another.
Keep your guests in mind
These digital apps make it easy to plan your wedding entirely online. You can design a wedding website, send out online invitations, and even host a virtual wedding. But not all of your guests will be tech-savvy, so be sure to provide options for those who don't want to use an app to access wedding details and RSVP.
Our Wedding Planning App Reviews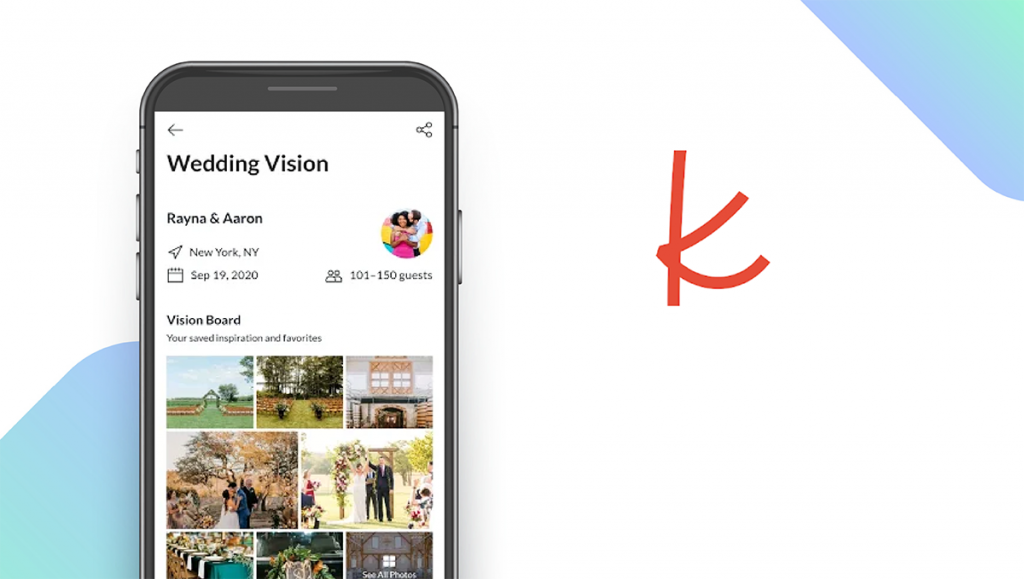 Download: Android ★★★★★★★★★★ | iOS ★★★★★★★★★★
The Knot is one of the most comprehensive wedding planning websites out there, so it's no surprise that this wedding planning app is our top pick. You can start off with a "style quiz" to help you determine the right colors and theme for your wedding. Then, you can choose from over 250,000 vendors in The Knot's directory, including bands, florists, and photographers. Other features include a wedding website creator, a gift registry, and a wedding day timeline. You can also upload your guest list from a spreadsheet and track RSVPs directly in the app, making it easy to stay on top of everything before, during, and after the event.
Notable features:
Free
Support available: Live Support, Phone, Help Center, Forum, Tickets
The Knot Pros & Cons
What we like
What we don't like
Free to use
Best for large weddings
Over 250,000 vendors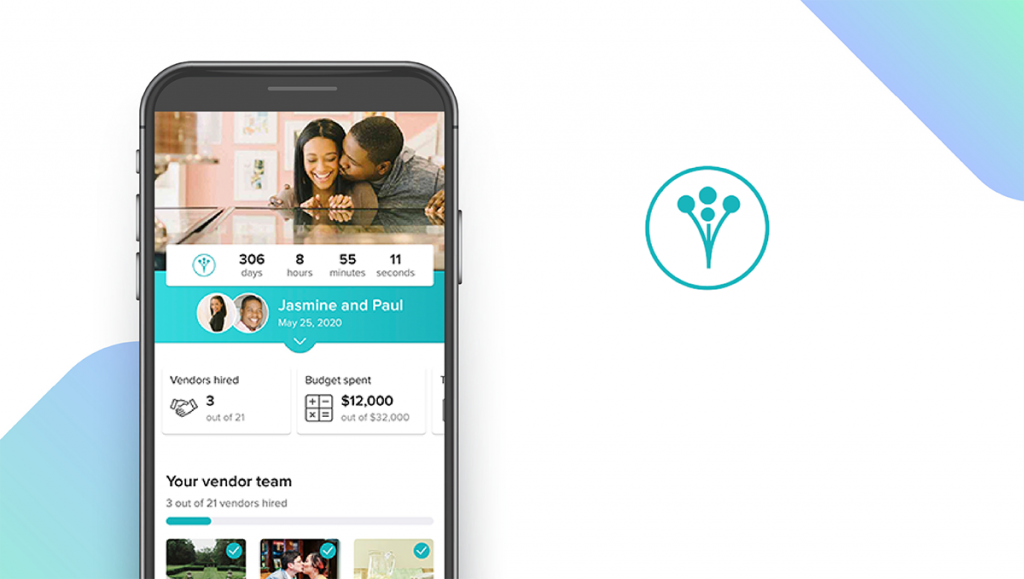 Download: Android ★★★★★★★★★★ | iOS ★★★★★★★★★★
Wedding Wire is entirely free for users, while vendors pay up to $500 to be featured in the app. You'll get access to many of the same features as other apps, including a guest list, checklist, and website creator. Additionally, there's a community forum you can turn to for advice. Other tools include a wedding cost guide so you won't be caught off guard by hidden expenses. You can also look up venues and vendors near you, with reviews, pricing, and even virtual tours built directly into the app, saving you time and money as you search. Finally, you can view photo galleries of recent weddings, dresses, and destinations to get inspired!
Notable features:
Free
Support available: Help Center, Chat, Tickets
Wedding Wire Pros & Cons
What we like
What we don't like
Wedding cost guide
Limited fonts and designs
Community forum
Joy — Best for Virtual Weddings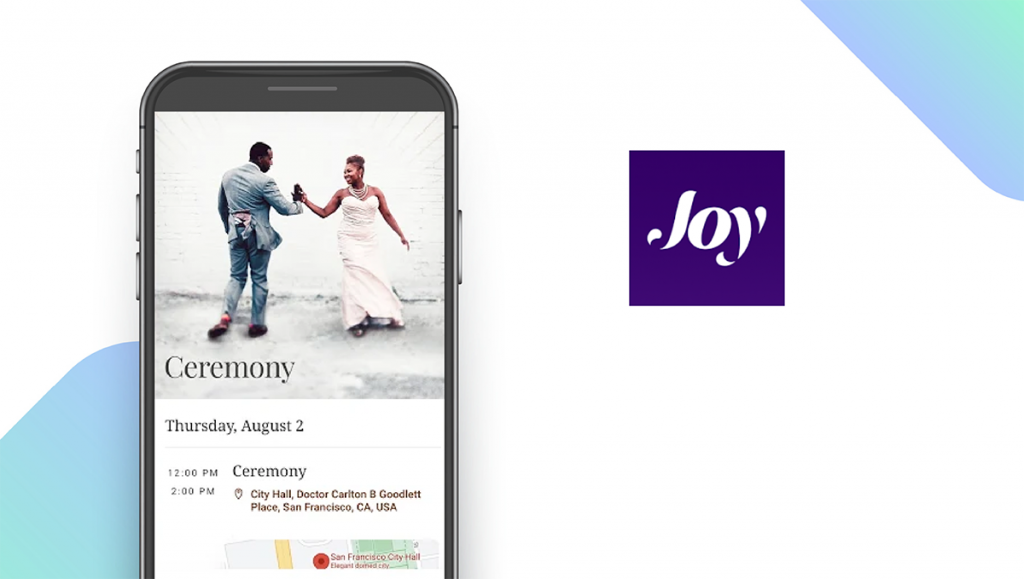 Download: Android ★★★★★★★★★★ | iOS ★★★★★★★★★★
Joy offers all of the main features you need in a wedding app: a website creator (with hundreds of designs to choose from and a matching mobile app), guest list, gift registry, photo album, and much more. But one area where it really stands out is virtual weddings. You can set up a livestream using YouTube or Vimeo, an interactive wedding on Zoom, or a combination of live and virtual events to accommodate all of your guests. The online RSVP process will even ask your guests whether they'll need any tech support in advance, saving you from embarrassing technical glitches on your big day. You can also protect your privacy by keeping your schedule hidden behind a password, and make it easy for guests to set their local timezone. Other features include the ability to add a video to your wedding website, a travel booking assistant, and integrations with Google Maps and ride-sharing apps.
Notable features:
Free
Support available: Email, Chat, FAQs, Help Center
Joy Pros & Cons
What we like
What we don't like
Livestream capabilities
Limited vendor directory
Password protection
Virtual guestbook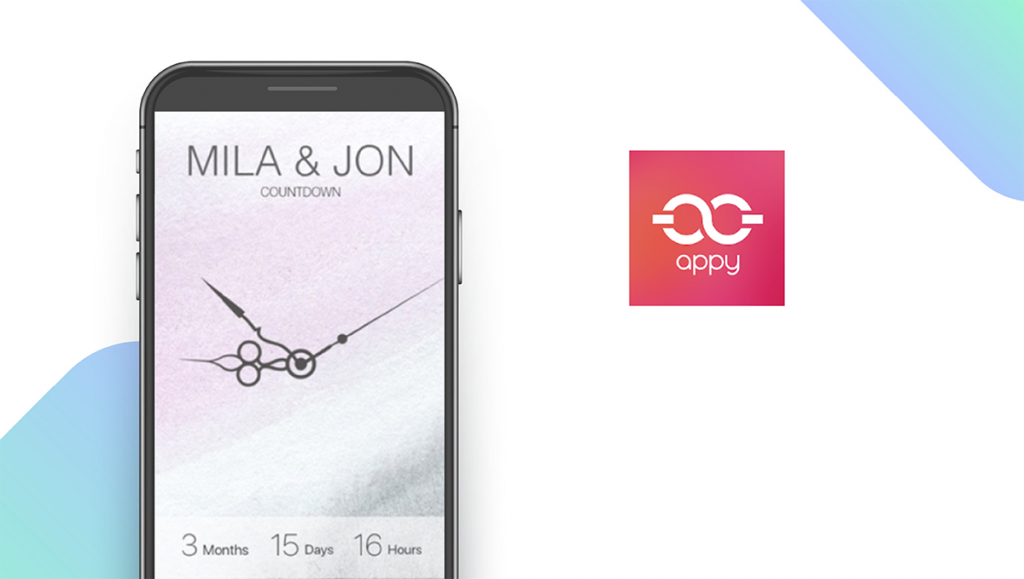 Download: Android ★★★★★★★★★★ | iOS ★★★★★★★★★★
Appy Couple offers a "complete wedding suite" so you can maintain a consistent look and feel across all of your wedding materials. You can choose from dozens of stylish designs and make them your own with customizable fonts and color schemes, and feature a video cover page to impress your guests. Appy Couple supports both print and digital invitations, as well as travel planning and photo sharing options, all accessible from any device. To unlock all of the features, you have to subscribe to one of two plans: Appy Boutique costs $49 and offers unlimited RSVPs, while Appy Luxury costs $149 and includes templates from professional designers.
Notable features:
Pricing Plans: Appy Boutique: $49, Appy Luxury: $149
Support available: Live Support, FAQs, Email, Tickets
Appy Couple Pros & Cons
What we like
What we don't like
Professional designers
High price tag
Unlimited guest list and RSVPs
Zola — Best for Wedding Registries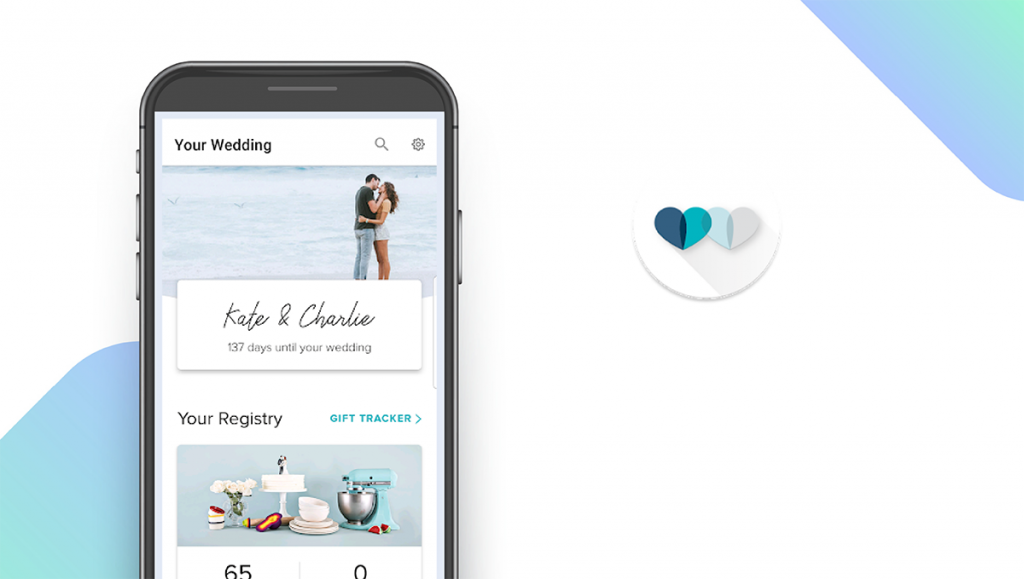 Download: Android ★★★★★★★★★★ | iOS ★★★★★★★★★★
Zola makes it easy to set up your wedding registry, with the option to list gifts directly from their store, as well as from other retailers. You'll get notified as soon as someone purchases a gift, and can decide whether you want to ship it, exchange it, or wait until later. If you don't want physical gifts, you can ask for gift cards or a contribution to your honeymoon fund. Zola also supports group gifting for more expensive gifts. In addition to using Zola for your gift registry, you can use it for your wedding website, invitations, and guest list. Other features include a wedding planning checklist and a venue and vendor directory.
Notable features:
Free
Support available: FAQs, Phone, Tickets, Email
Zola Pros & Cons
What we like
What we don't like
Free to use
Processing fee for cash gifts
Extensive gift catalog
Convenient shipping options
Allseated — Best for Venue Planning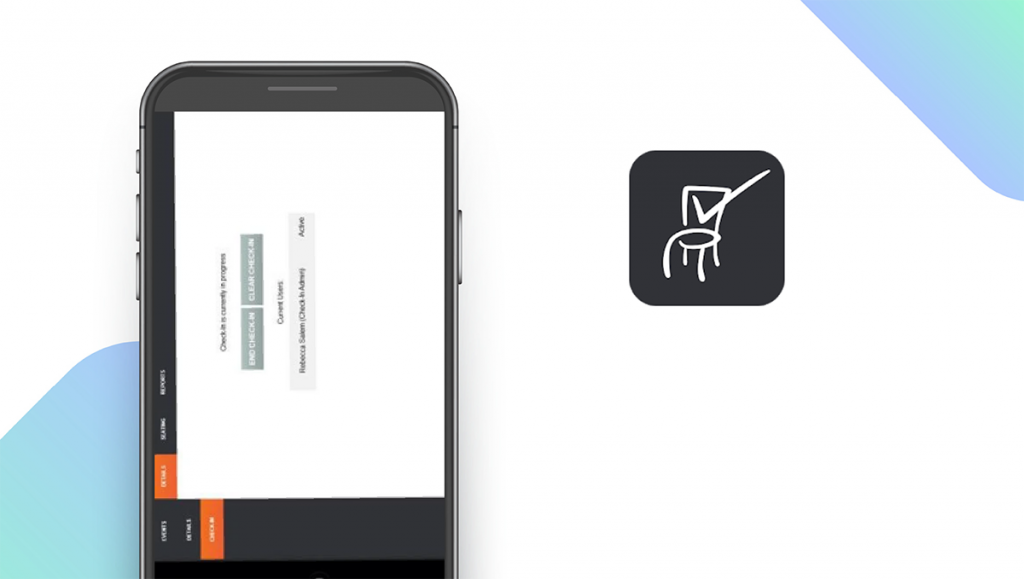 Download: Android
Allseated is different from the other apps on this list because it focuses entirely on the technical side of wedding planning: venue layout and seating arrangements. You won't get the stylish designs or gift registries that some of the other apps feature. Instead, you can plan your wedding down to the very last seat using a digital interface that allows you to virtually walk through the venue from the comfort of your own home. You can even use Allseated's virtual event platform, exVo, to host virtual weddings. Also, you can use the Allseated mobile app to check in guests when they arrive.
Notable features:
Free
Support available: Live Chat, Email, FAQs, Tickets
Allseated Pros & Cons
What we like
What we don't like
Virtual venue walkthrough
Not wedding-specific
Detailed seating plans
No gift registry
WeddingHappy — Best for Vendor Management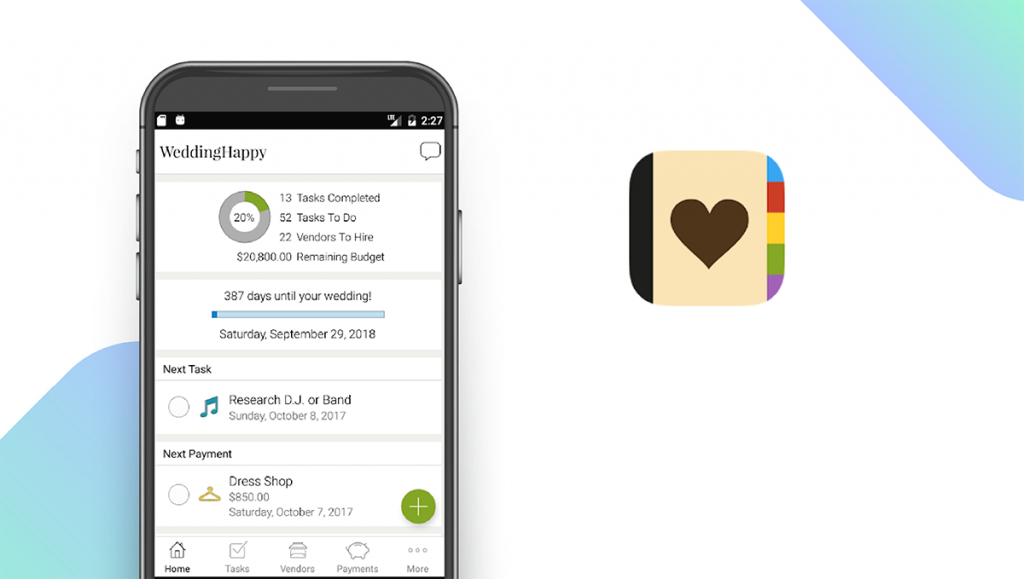 Download: Android ★★★★★★★★★★ | iOS ★★★★★★★★★★
Notable features:
WeddingHappy allows you to contact vendors directly from the app, assign tasks, and even get reminders when it's time to pay them. You'll start off by creating a schedule based on the date of your wedding, with a built-in countdown and spending summary to track the planning process every step of the way. WeddingHappy is great for those who want to stay in contact with vendors and other members of the wedding party in the lead-up to the event. You'll even get offline access so you can use the app when you don't have WiFi. Premium users get several additional features, such as the option to sync, export, and share your information so it doesn't get lost.
Free
Support available: Help Center, Chat, Tickets
WeddingHappy Pros & Cons
What we like
What we don't like
Payment reminders
Limited design features
Offline access
Paperless Post — Best for Online Invitations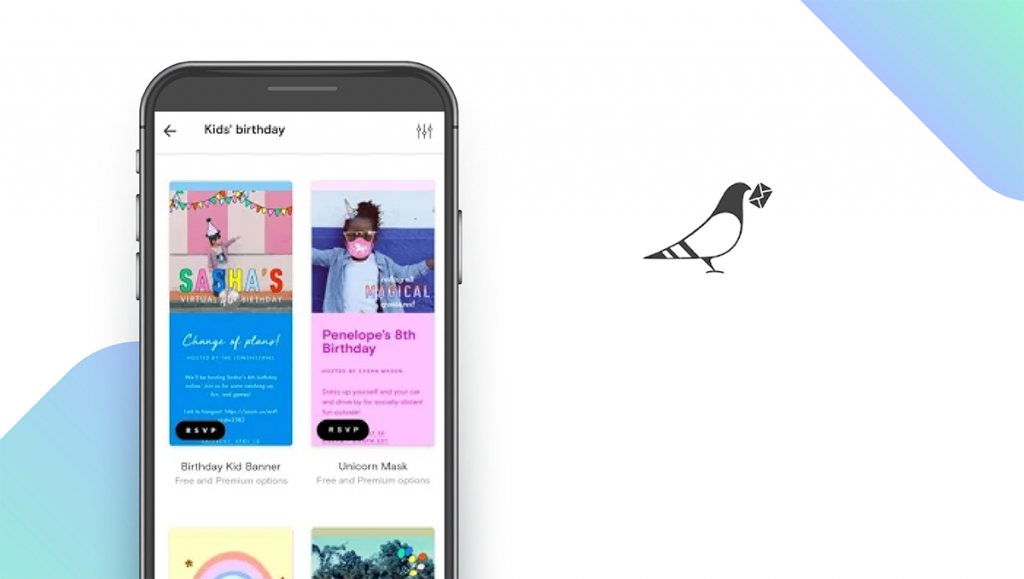 Download: Android ★★★★★★★★★★ | iOS ★★★★★★★★★★
Paperless Post focuses primarily on digital invitations, although they have a partnership with a printer if you want to go the traditional route and print out your invites. This tool isn't just for weddings, so you can use it for other events like bachelorette parties and bridal showers. You'll start by choosing a template and then adding your own photos and text to personalize the invitation. Paperless Post supports GIFs, text effects, and more, making your invites fun and memorable. You can choose from both free and premium templates, with RSVP tracking and integrated response fields where guests can share their food preferences and other details.
Notable features:
Free and Premium designs
Support available: Help Center, Chat, Tickets
Paperless Post Pros & Cons
What we like
What we don't like
Print and digital options
No vendor directory
RSVP tracking
No built-in registry
Guest responses
Evernote — Best for Note Taking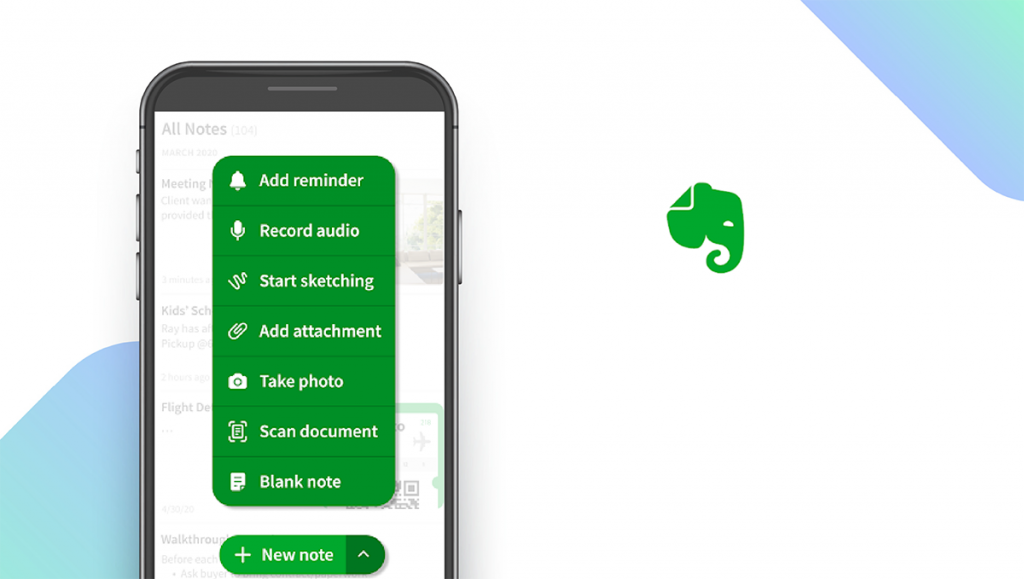 Download: Android ★★★★★★★★★★ | iOS ★★★★★★★★★★
Evernote is one of the most popular note taking apps for a reason: it allows you to scan paper documents, save web pages, record audio notes, and more. This makes it a great option for writing down your wedding ideas and creating to-do lists. It isn't specifically for weddings, so you won't get access to a vendor directory or gift registry, but it's perfect for low-key weddings and couples who want to do things their own way. The free plan allows you to sync up to two devices, while the Premium plan ($7.99/month) lets you sync unlimited devices so you can share notes with the rest of your wedding party and design custom templates.
Notable features:
14-Day free trial
In-app purchases: Premium: $7.99/month
Support available: Help & Learning, Forums
Evernote Pros & Cons
What we like
What we don't like
Unlimited device syncing
Not specifically for weddings
Checklists and reminders
Monthly subscription
Mint — Best for Budgeting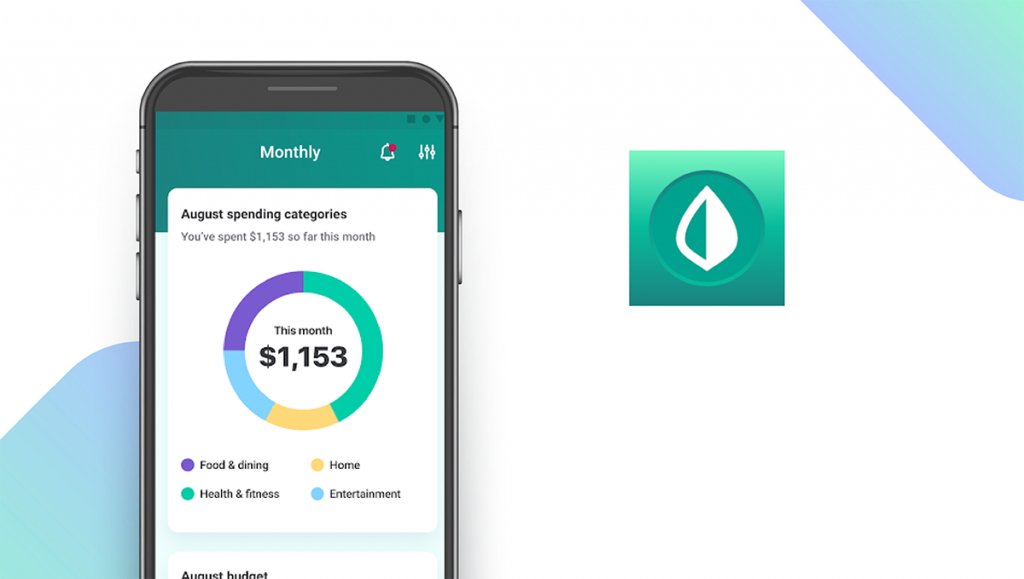 Download: Android ★★★★★★★★★★ | iOS ★★★★★★★★★★
Mint is a financial planning app that's designed to help you improve your spending habits and save up for major life goals – like a wedding. You can also use it to save for a honeymoon or to buy your first home. In addition to creating a budget for your wedding in advance, you can track expenses as you go to avoid running into any surprises later. Mint isn't a bank account, so you can't use it to pay vendors directly, but by connecting it to your other accounts you'll be able to monitor your expenses in one place, even if you pay from multiple cards. It also includes credit monitoring.
Notable features:
Free mobile app
Support available: Help Center, FAQs
Mint Pros & Cons
What we like
What we don't like
Free to use
No guest list or vendor directory
Automatic budgeting features
Wedding Planning Apps: Features Summary Table
Wedding Planning Apps Comparison Table
App
Subscription Fees or In-App Purchases
Features
The Knot — Top Pick
Free

✓

Budgeting


✓

Notifications


✓

Location Based


✓

Registry


✓

Sharing
Wedding Wire — Best Free Version
Free

✓

Budgeting


✓

Notifications


✓

Location Based


✓

Registry


✓

Sharing
Joy — Best for Virtual Weddings
Free

X

Budgeting


✓

Notifications


X

Location Based


✓

Registry


✓

Sharing
Appy Couple — Best Designs
Appy Boutique: $49
Appy Luxury: $149

✓

Budgeting


✓

Notifications


X

Location Based


✓

Registry


✓

Sharing
Zola — Best for Wedding Registries
Free

X

Budgeting


✓

Notifications


✓

Location Based


✓

Registry


✓

Sharing
Allseated — Best for Venue Planning
Free

X

Budgeting


✓

Notifications


X

Location Based


X

Registry


✓

Sharing
WeddingHappy — Best for Vendor Management
Free

✓

Budgeting


✓

Notifications


✓

Location Based


X

Registry


✓

Sharing
Paperless Post — Best for Online Invitations
Free and Premium designs

X

Budgeting


✓

Notifications


✓

Location Based


✓

Registry


✓

Sharing
Evernote — Best for Note Taking
Premium: $7.99/month

X

Budgeting


✓

Notifications


X

Location Based


X

Registry


✓

Sharing
Mint — Best for Budgeting
Free

✓

Budgeting


✓

Notifications


X

Location Based


X

Registry


✓

Sharing