The Best Apple TV Apps of 2022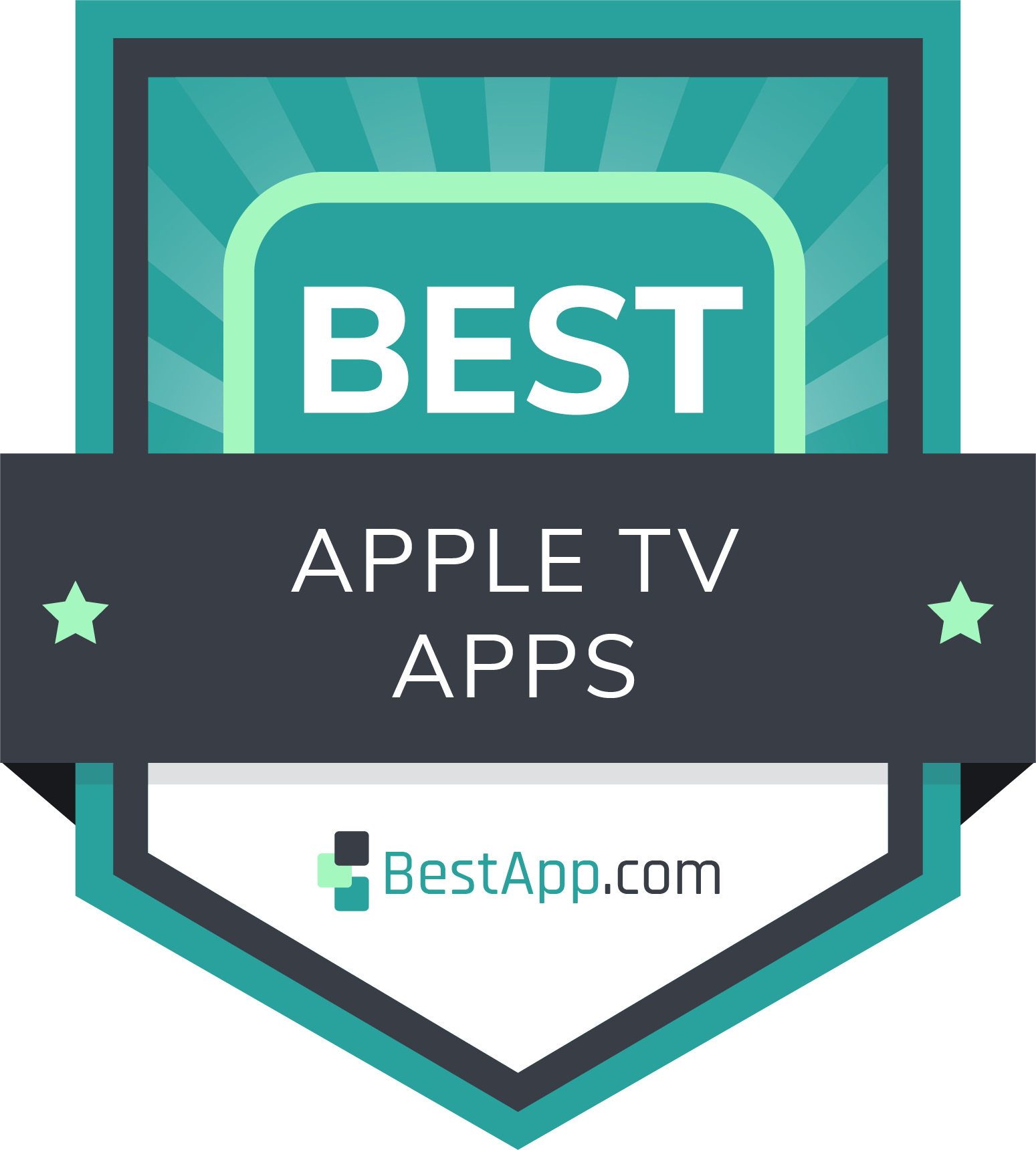 To make the most of your Apple TV, you'll need to choose an app in order to access the latest movies and live TV programs. Our top pick is the Apple TV app, because it's built for the Apple ecosystem and offers a wide range of streaming content.
But there are plenty of other streaming platforms to choose from, including apps for cooking, exercise, and more. We've included nine other Apple TV apps for you to try that offer different pricing options and types of content.
Top 10 Apple TV Apps to Try
How We Chose the Best Apple TV Apps
We based our picks on several factors, including whether or not they offer live TV and 4K video streaming. But everyone's TV viewing habits are different, so some of these features may be more important to you than others.
Choose the Apple TV app that's right for you
Most of the apps on our list offer similar features, such as access to a streaming library or live TV shows. But some of them cater to specific audiences, such as families or movie buffs, so you'll find different content on each app.
Also, some apps offer additional features, such as the option to store movies from multiple platforms or share an account with multiple users.
Keep an eye on for subscription fees
You don't have to stick with a single Apple TV app. In fact, using more than one app means you'll have access to varied content that may appeal to more members of your family. That said, most of these apps have a monthly subscription fee, so it may be better to try out a few different apps before choosing your favorite.
Our Apple TV App Reviews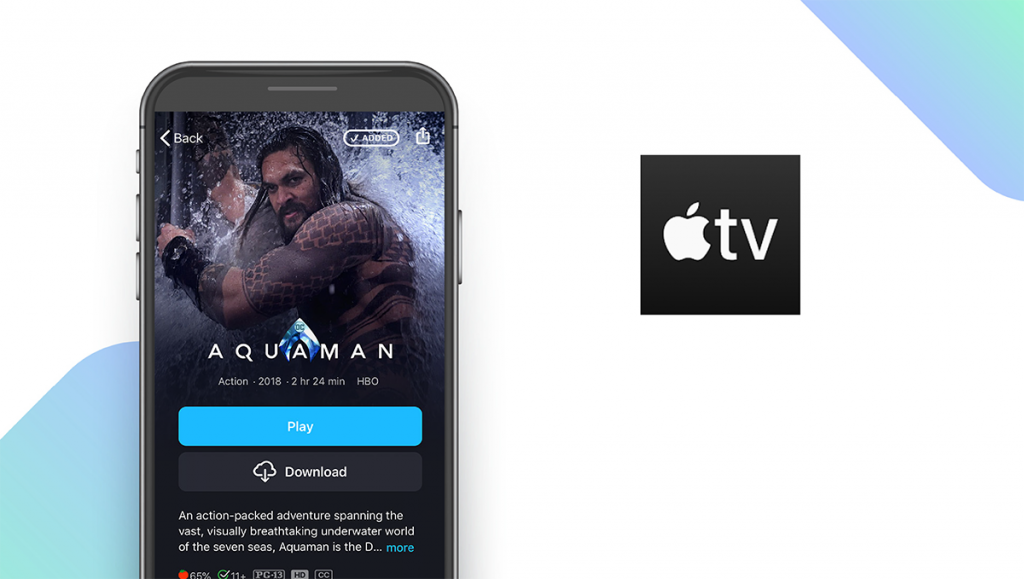 The Apple TV app is the built-in app that comes with your Apple TV, so it's our top pick for its ease of use and compatibility. You'll be able to access Apple TV Channels (some of which are free), and purchase individual movies and TV shows. If you want to stream popular shows like Ted Lasso, you can subscribe to Apple TV+ for $4.99 per month or try it out for free for seven days. You'll also get three months free when you buy a new Apple device. You can sync your watch list to your iPhone and iPad, but you'll need to leave the app in order to access other streaming platforms like Netflix.
Notable features:
7-Day Free Trial
Apple TV+: $4.99/month
Support available: Chat, Email, Phone, Community, Help Articles
Apple TV Pros & Cons
What we like
What we don't like
Built for Apple TVs
Some channels cost extra
Some free content
Doesn't integrate with other apps
Syncs with other devices
YouTube — Best Free Version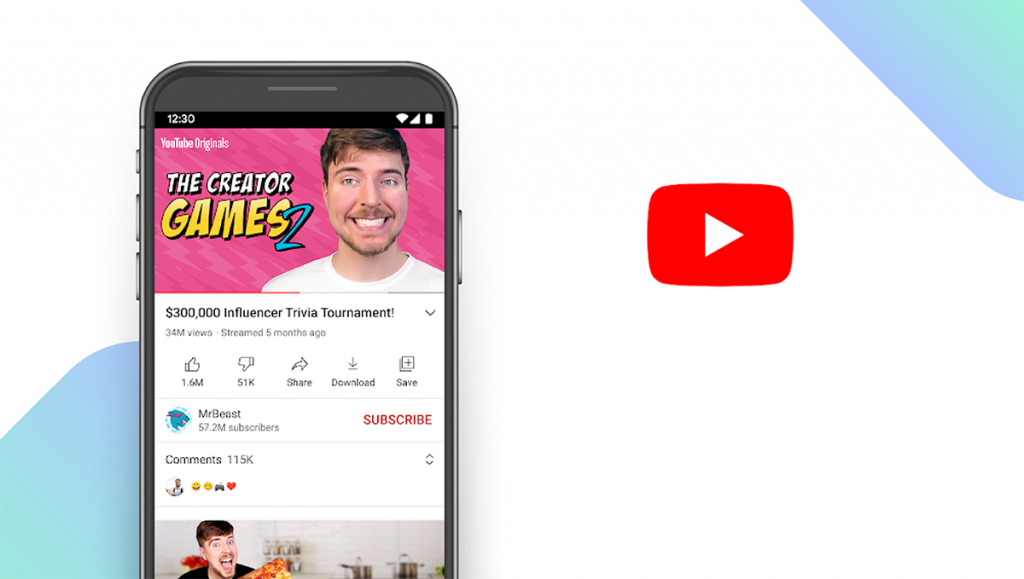 YouTube offers the best free version of all of the apps on our list, because you can access hours of free streaming content without a subscription. YouTube's offerings aren't as comprehensive as other streaming platforms, so you may not find all of the new TV shows and movies you're looking for. But if you're interested in vlogs, music videos, and other user-generated content, you're bound to find it here. YouTube also offers a Premium version for $11.99 per month, which offers access to original programming. This app is no longer compatible with third-generation Apple TVs, but still works on all newer models.
Notable features:
30-Day Free Trial
Premium: $11.99/month
Support available: Help Center, Email, Live Chat, Community Forum
YouTube Pros & Cons
What we like
What we don't like
Free user-generated content
Limited original content
Offline viewing with Premium
Not compatible with older TVs
Netflix — Best Streaming App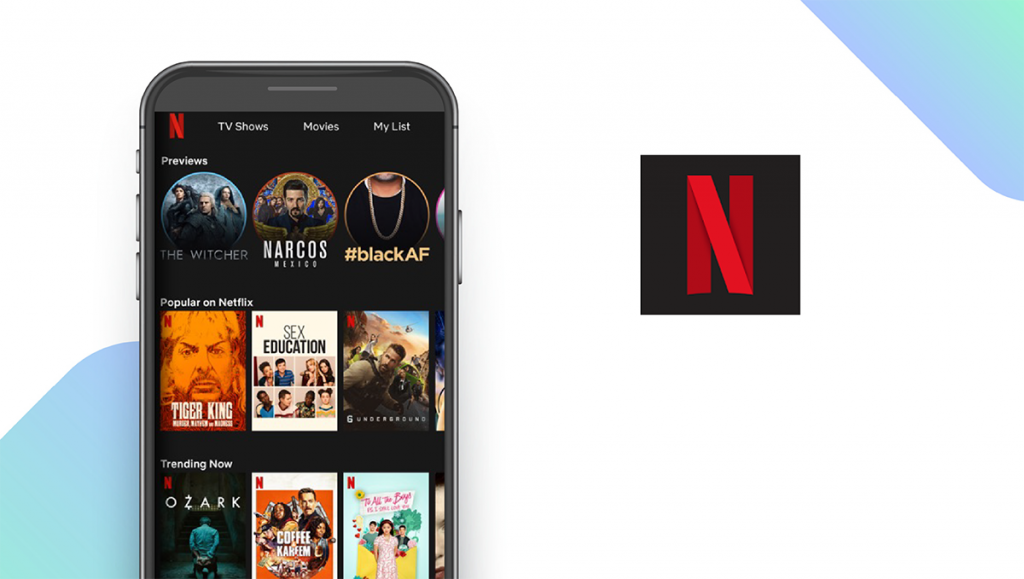 Netflix needs no introduction, and its high-quality content and user-friendly interface makes it our pick for the best overall streaming app. There are a few downsides when using it on an Apple TV, such as the fact that you won't see Now Playing shows on the Apple TV home screen. Still, it's compatible with voice-powered search using Siri, saving you time as you browse the library for new shows to watch. After your free trial is up, you can choose a subscription plan based on how many devices are connected to your account.
Notable features:
30-Day Free Trial
Basic: $8.99/month
Standard: $13.99/month
Premium: $17.99/month
Support available: Help Center, Call through the Netflix app, Live Chat, FAQs
Netflix Pros & Cons
What we like
What we don't like
High-quality content
Maximum of 4 simultaneous users
Voice-powered search using Siri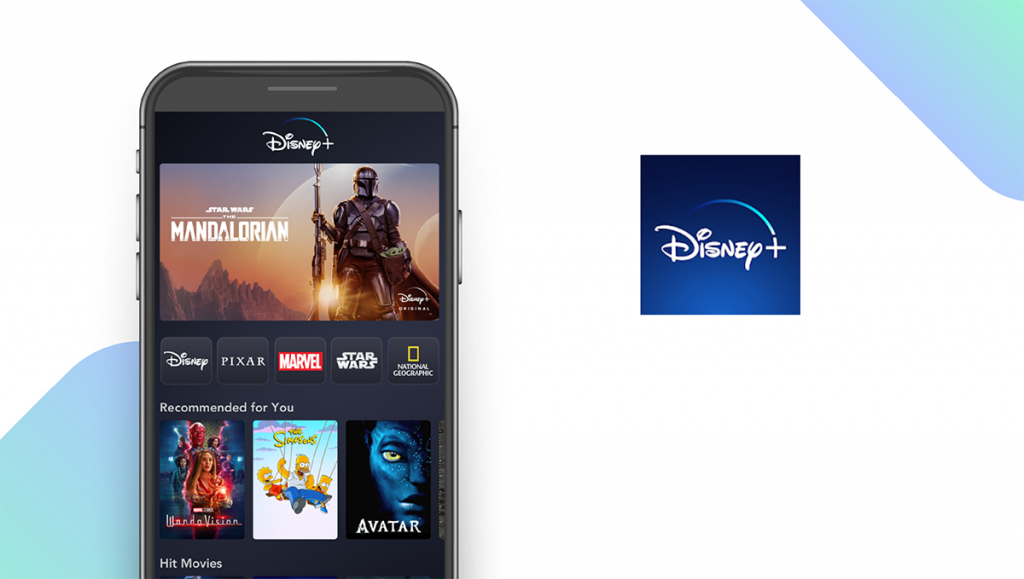 Disney Plus has made a name for itself with original shows like The Mandalorian, and for being the only place to watch the filmed version of Hamilton. At $6.99 per month, Disney Plus is more affordable than Netflix, but you'll have to pay extra to watch new releases like Black Widow and Mulan, and there is no longer a 7-day free trial. Still, for family-friendly content, Disney Plus can't be beat, and its compatibility with Apple TV makes it easy to get started. There is also a bundled subscription that includes Disney Plus and Hulu in a single package.
Notable features:
Disney+: $6.99/month
Disney+ Bundle: $12.99/month
Support available: Help Center, Email, Phone, Live Chat
Disney Plus Pros & Cons
What we like
What we don't like
Family-friendly content
Some movies cost extra
Optional Hulu bundle
No free trial
Hulu — Best for Live TV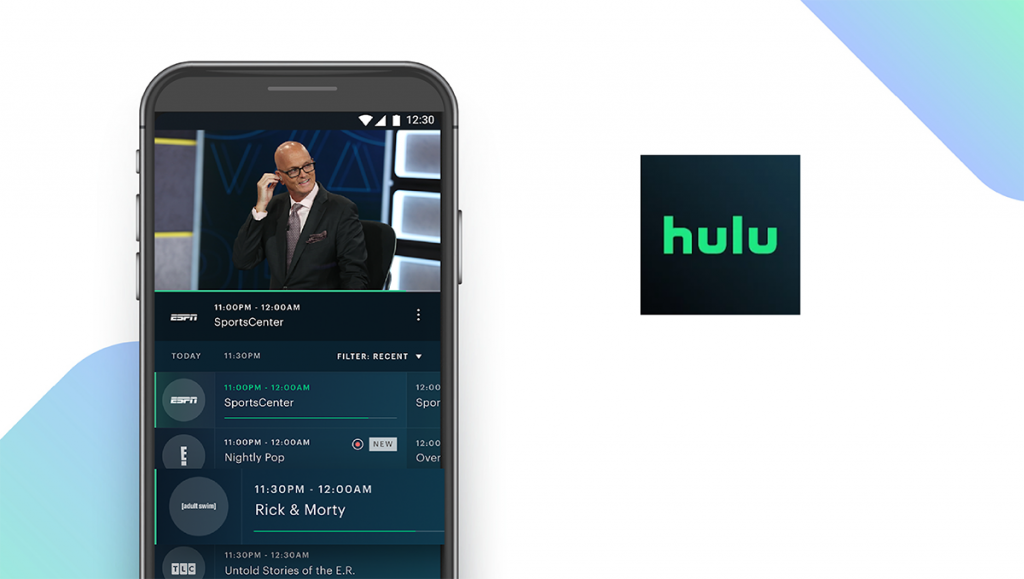 Hulu has a substantial movie library, but where it really shines is in its television content. From popular TV shows like Arrested Development to original programming like The Handmaid's Tale, you'll find something for everyone in your family. Unlike Netflix, Hulu can be used along with the Apple TV app and will display your current watch list on the home screen. You can purchase a standalone subscription for $5.99 per month, as a bundle with Disney Plus for $13.99, or with live TV included for $64.99. The main downside to Hulu is that most plans include ads, and you'll need to pay an additional $6 per month to remove them.
Notable features:
30-Day Free Trial
Hulu: $5.99/month
Hulu + Live TV: $64.99/month
Hulu, Disney Plus, and ESPN+: $13.99/month
Support available: Help Center, Email, Live Chat, Community
Hulu Pros & Cons
What we like
What we don't like
Integrates with Apple TV app
Basic plan has ads
Optional Disney Plus bundle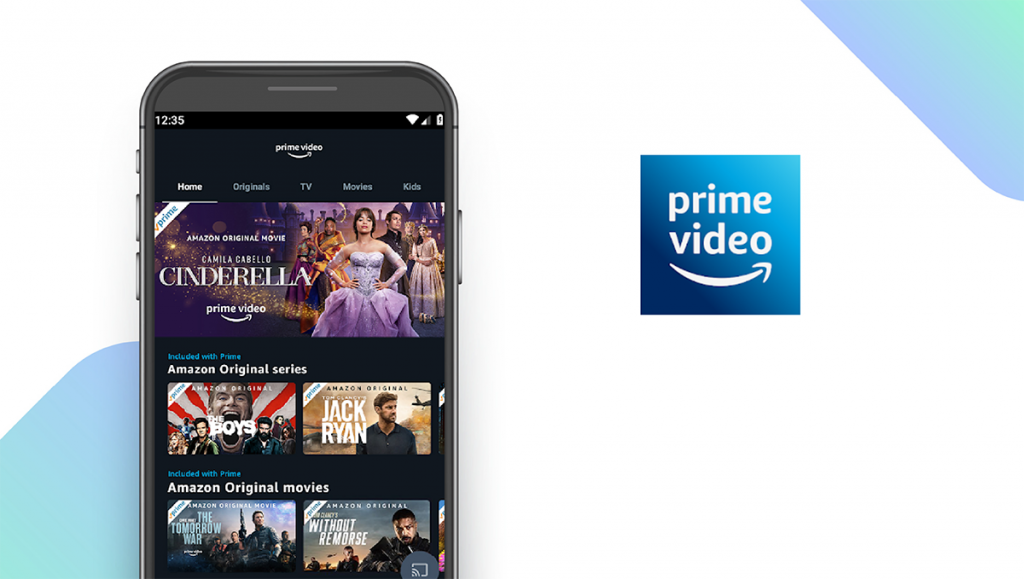 Amazon Prime Video has been steadily growing its library of content, making it a great app for movie lovers who want the choice between a subscription plan and individual movie purchases. You can get access to the entire library for $8.99/month, or simply rent or buy movies à la carte. If you already have an Amazon Prime membership, then Prime Video is included. You can also subscribe to additional channels, such as NBA League Pass, without leaving the app. Amazon Prime Video is compatible with Apple TV, Android and iOS devices, and more.
Notable features:
30-Day Free Trial
Amazon Prime Video: $8.99/month
Support available: Help Center
Amazon Prime Video Pros & Cons
What we like
What we don't like
Rent or buy movies
Some channels cost extra
Included with Amazon Prime
TED — Most Educational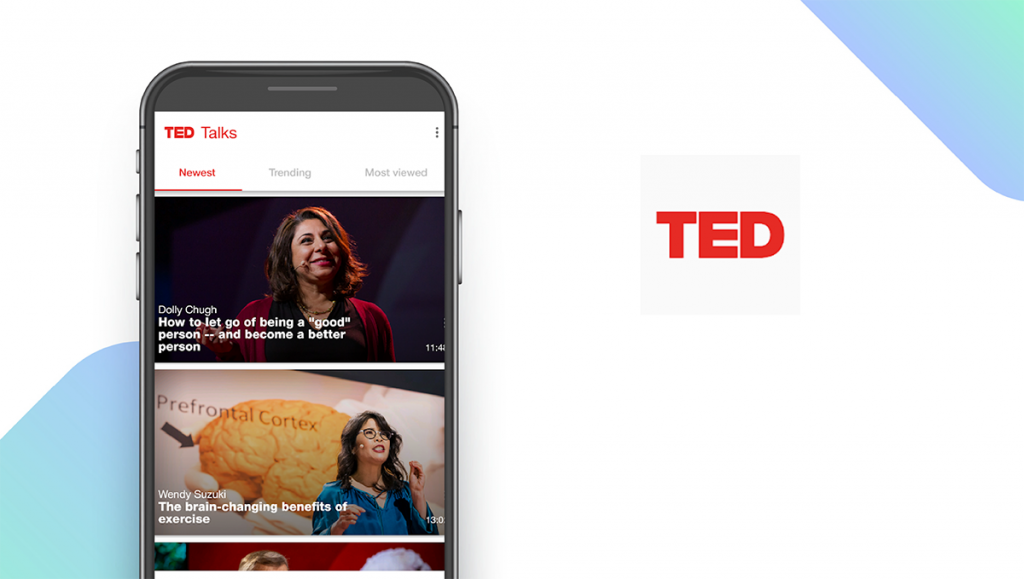 The TED app is our top pick for educational content, because it offers thousands of TED talks on a wide range of subjects. You can get personalized recommendations, or use the "Surprise Me!" feature to move outside of your comfort zone. This app doesn't offer TV shows or movies, so it may not cover all of your viewing needs, but it's free and can be synced with all of your devices. It's compatible with Apple TV and AirPlay, so you can cast content directly from your phone or tablet. The app also includes a library of original podcast episodes.
Notable features:
Free
Support available: Help Center, Email
TED Pros & Cons
What we like
What we don't like
Free to use
Limited range of content
Syncs with all devices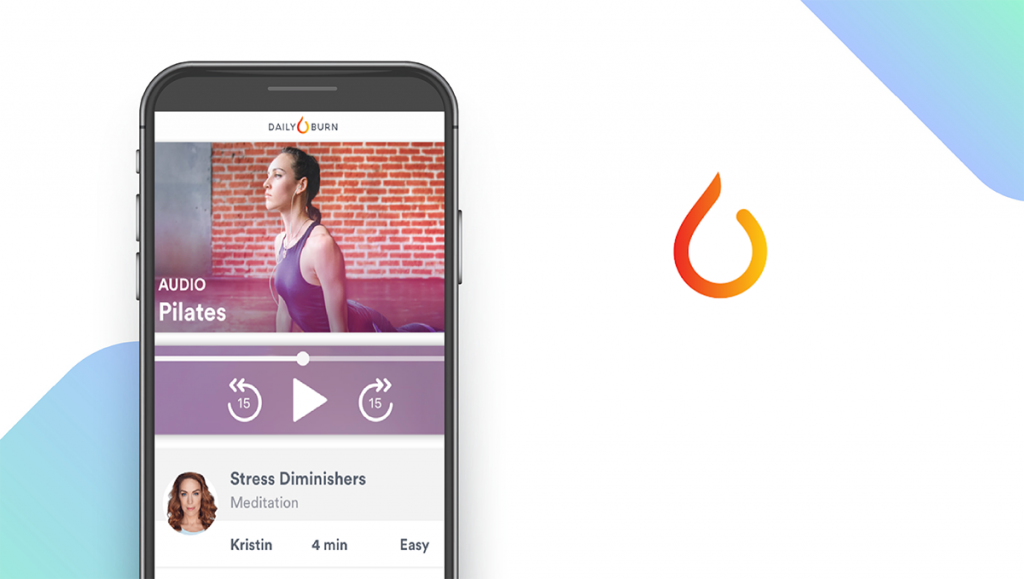 Daily Burn is the best Apple TV app for fitness, with at-home exercise programs for users of all fitness levels. You can follow along with the Daily Burn 365 exercise routine, which airs at 9 a.m. EST every morning for 30 minutes, or watch it on your own schedule by downloading it from the on-demand library. You can choose from a wide range of routines, from cardio kickboxing to flexibility and stretching. Daily Burn costs $14.99/month for a basic subscription, and you can try it out for 30 days to see if it's right for you. Daily Burn also offers apps for running and yoga.
Notable features:
30-Day Free Trial
Basic: $14.99/month; Premium: $19.99/month
Support available: Email, FAQs, Live Chat
Daily Burn Pros & Cons
What we like
What we don't like
30-day free trial
Fitness content only
Personalized workout routines
No 4K video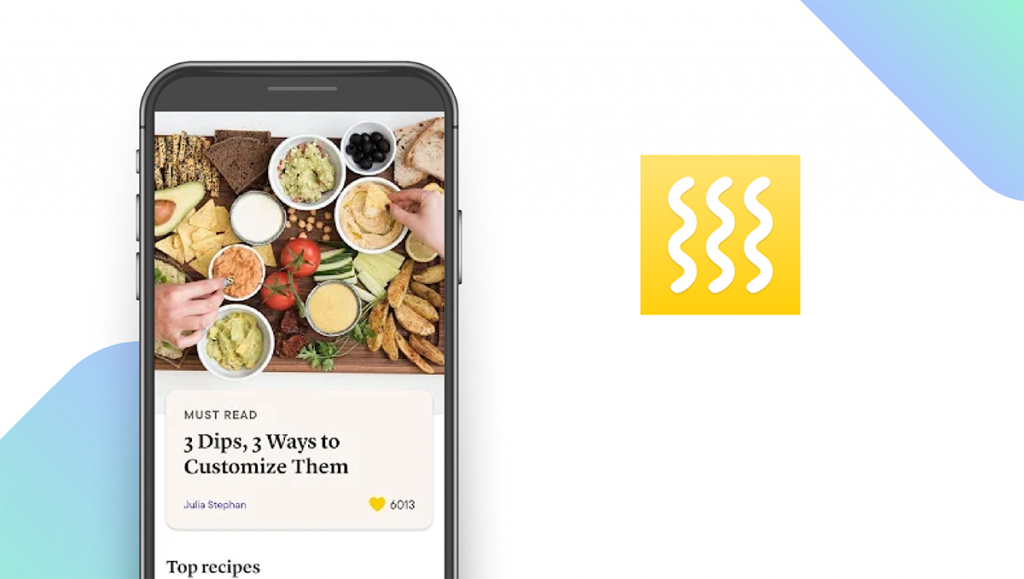 The Kitchen Stories app is the best app on our list for home chefs, with a collection of recipes and how-to videos that you can follow along with on your Apple TV or mobile device. You can focus on your knife skills with lessons such as "how to prepare pomelo," or learn how to caramelize onions, roll out pasta dough, and more. All Kitchen Stories features are completely free with the exception of the optional cookbook+ subscription — this tool allows you to save all your recipes, even if they're from other platforms, within the app. Kitchen Stories doesn't offer any live streaming content or 4K video, but it has enough new recipes to keep you busy and entertained!
Notable features:
Free
Support available: Email, Phone, FAQs
Kitchen Stories Pros & Cons
What we like
What we don't like
Bite-sized instructional videos
No live TV content
Hundreds of recipes
No 4K video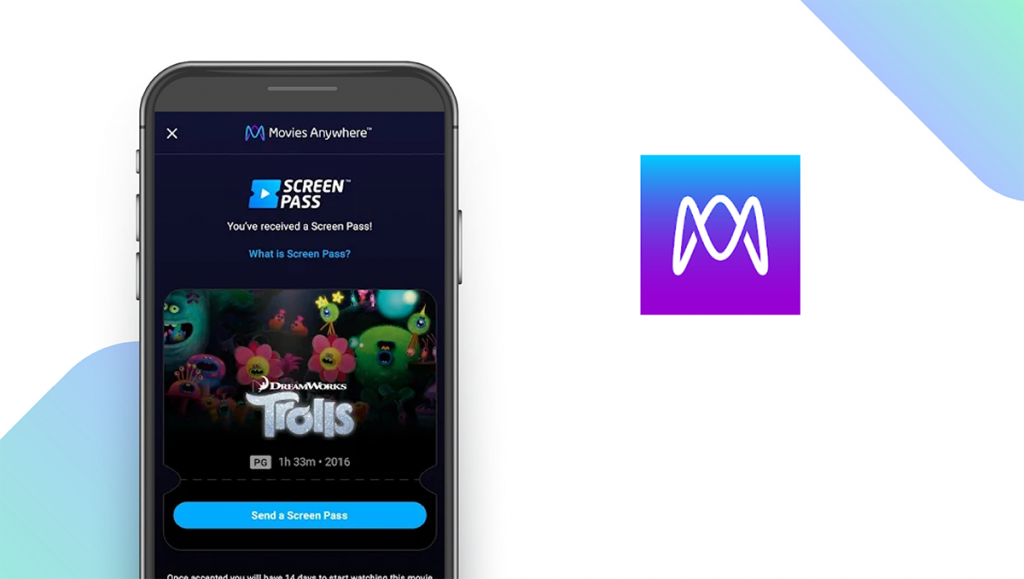 Movies Anywhere is owned by the Walt Disney Company, but you won't notice much Disney branding in this app. That is because it's designed to organize your movie and TV purchases from multiple platforms. If you've already purchased a movie on iTunes, Amazon, or Google Play, it will appear in your Movies Anywhere library. This makes it easy to browse all of your favorite movies in one place and access them on any of your devices. You can create user profiles for all of your family members and even share a free "Screen Pass" with a friend!
Notable features:
Free
Support available: Help Center, Live Chat, Email, Phone
Movies Anywhere Pros & Cons
What we like
What we don't like
Multiple user profiles
No original content
Share movies with friends
Doesn't work with all platforms
Apple TV Apps: Features Summary Table
Apple TV Apps Comparison Table
App
Subscription Fees or In-App Purchases
Features
Apple TV app — Top Pick
Apple TV+: $4.99/month

✓

Live TV


✓

Multiple Users


✓

Movies


✓

4K
YouTube — Best Free Version
Premium: $11.99/month

✓

Live TV


✓

Multiple Users


✓

Movies


✓

4K
Netflix — Best Streaming App
Basic: $8.99/month
Standard: $13.99/month
Premium: $17.99/month

X

Live TV


✓

Multiple Users


✓

Movies


✓

4K
Disney Plus — Best for Families
Disney+: $6.99/month
Disney+ Bundle: $12.99/month

X

Live TV


✓

Multiple Users


✓

Movies


✓

4K
Hulu — Best for Live TV
Hulu: $5.99/month
Hulu + Live TV: $64.99/month
Hulu, Disney+, and ESPN+: $13.99/month

✓

Live TV


✓

Multiple Users


✓

Movies


✓

4K
Amazon Prime Video — Best for Movies
Prime Video: $8.99/month

✓

Live TV


✓

Multiple Users


✓

Movies


✓

4K
TED — Most Educational
Free

✓

Live TV


X

Multiple Users


X

Movies


✓

4K
Daily Burn — Best Fitness App
Basic: $14.99/month
Premium: $19.99/month

X

Live TV


X

Multiple Users


X

Movies


X

4K
Kitchen Stories — Best Cooking App
Free

X

Live TV


X

Multiple Users


X

Movies


X

4K
Movies Anywhere — Best Digital Locker
Free

X

Live TV


✓

Multiple Users


✓

Movies


✓

4K