The Best Parenting Apps of 2022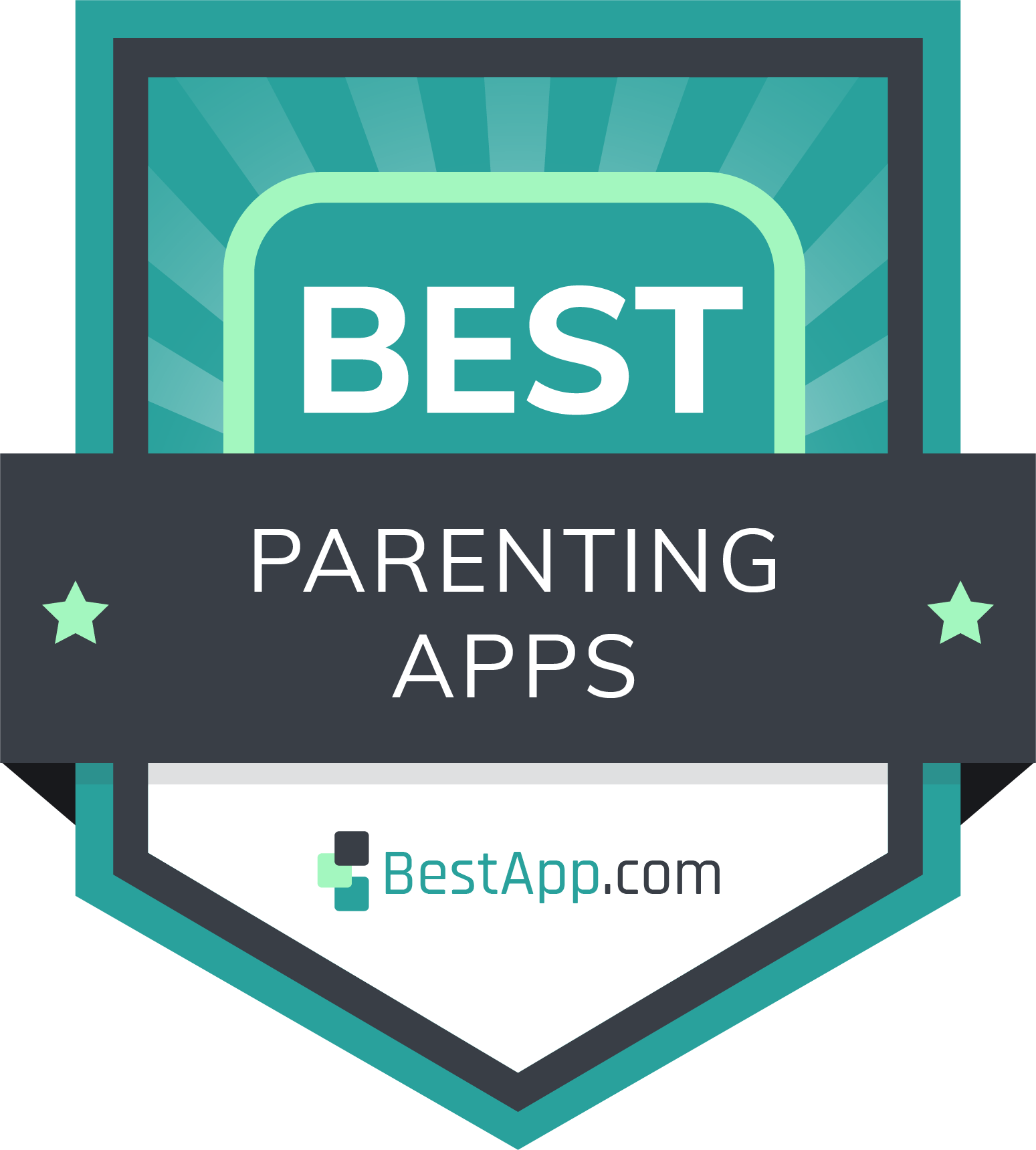 After reviewing the top 10 best parenting apps on the market, we chose Baby Connect as our top pick thanks to its amazing activity tracking features that make it easy for parents to stay on top of their babies' needs, from feedings and diaper changes to doctor's appointments and medications. However, if Baby Connect doesn't have the features you're looking for, we found nine other great apps for parents. Check out the 10 best parenting apps below.
Top 10 Parenting Apps to Try
How We Chose the Best Parenting Apps
To find the best parenting apps available, we looked for those that offer one or more of the following five key features: feeding trackers, calendars/shedulers, child development trackers, expert advice, and community and sharing features. Apps with these core features offer everything parents need to organize and maintain their children's schedules, track their children's needs, and connect with professionals and other parents for guidance.
Choose the parenting app that's right for you
As the majority of apps on our list offer great free versions with many of the same features, the best parenting app for you mostly comes down to personal preference. Consider how each app's features align with your parenting needs. Baby Connect, for example, is great for parents who need help tracking their kids' daily needs and activities, while BabyGogo and WOW Parenting are great for newer parents looking for advice and guidance. Lastly, make sure to read reviews from other users to learn more about which of these apps might best suit your needs.
Apps for different stages of development
As your child grows, your needs as a parent are likely to shift. To accommodate this, we've included apps designed for parents of children of varying ages. While apps like Baby Connect, BabyTime, and BabyGogo are great for parents of newborns, apps like Parent Cue and WOW Parenting provide guidance for parents of older children and teenagers.
Our Parenting App Reviews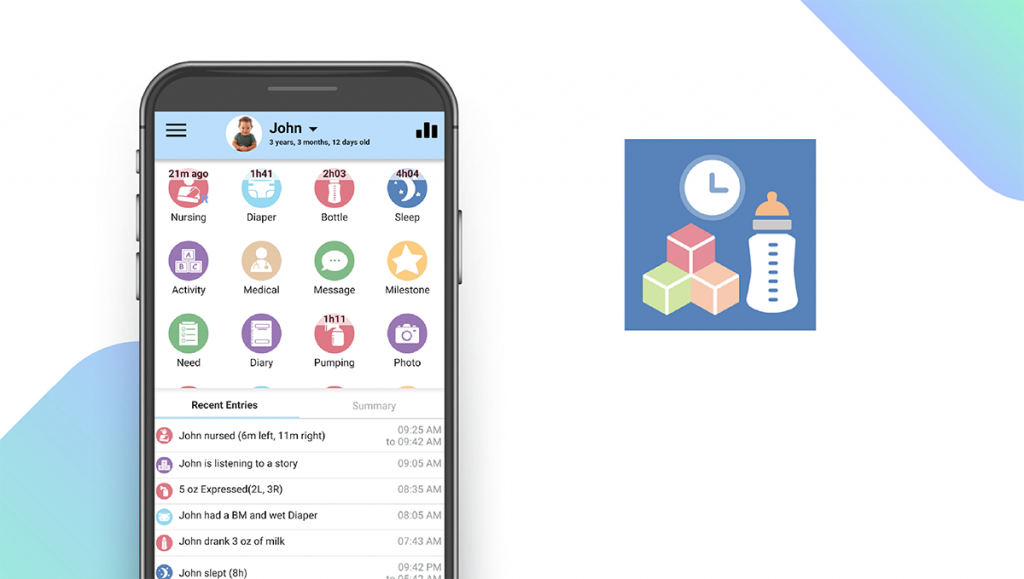 Baby Connect is our pick for the best overall parenting app due to its great child activity tracking capabilities. Parents can use the app to stay on top of a variety of necessary activities, including doctor appointments, feedings, naps, and sleep schedules. You can also record important medical information like vaccines and medications. Users can view graphical reports and charts for a more comprehensive view of their baby's activities. Uniquely, it also features a time tracker for naps and feeding sessions. Baby Connect lets users connect with caregivers to share important information, such as feeding times. Users can start with a 7-day free trial, but to record activities after this period, you will have to subscribe for $4.99 per month for up to 5 children or $14.99 per month for up to 15 children.
Notable features:
Free version not available
Subscription plans: Family Plan: $4.99/month; Professional Plan: $14.99/month
Support available: Email, FAQs
Baby Connect Pros & Cons
What we like
What we don't like
Comprehensive baby tracking
No free version
Connect with caregivers
Time tracker
Find My Kids — Best for Location Tracking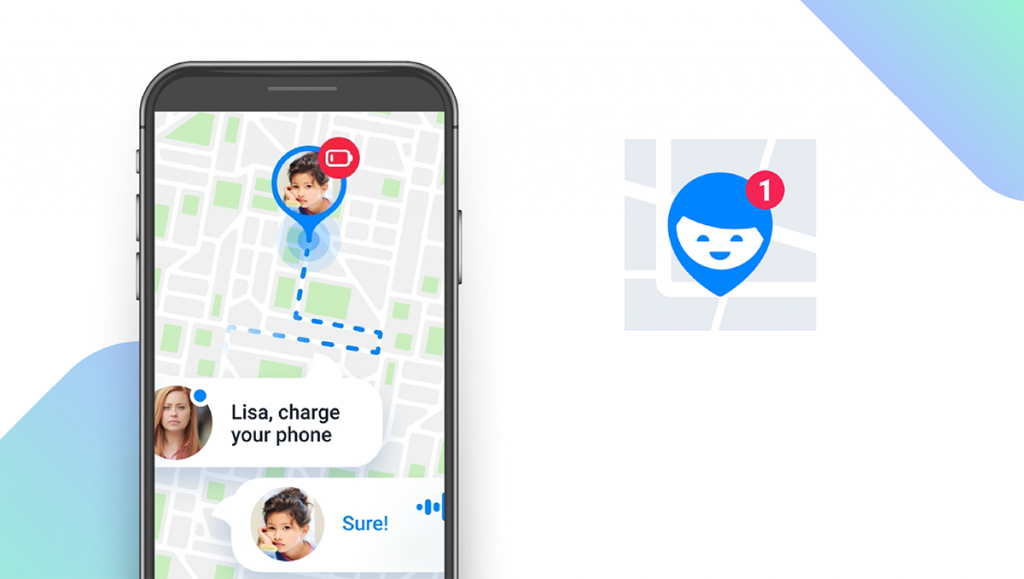 Being able to find your child's location at any given time is essential for your child's safety and your own peace of mind. Find My Kids is the only app on our list to offer seamless location tracking that allows parents to follow their children's current locations. The app uses real-time location data from Google Maps to track users and allow parents to ensure their safety. You can also receive notifications to alert you when your child is arriving at or leaving home, school, or other locations. Find My Kids also includes several other unique features. Parents can see when their kid's phone is on silent and ring a bell to get their attention, monitor app usage, and get a notification when their child's phone battery is low.
Notable features:
Free version available
In-app purchases: $0.99 – $134.99/item
Support available: Email, Chat, FAQs
Find My Kids Pros & Cons
What we like
What we don't like
Real-time location tracking
In-app purchases up to $134.99
Location notifications
Artkive — Best Free Version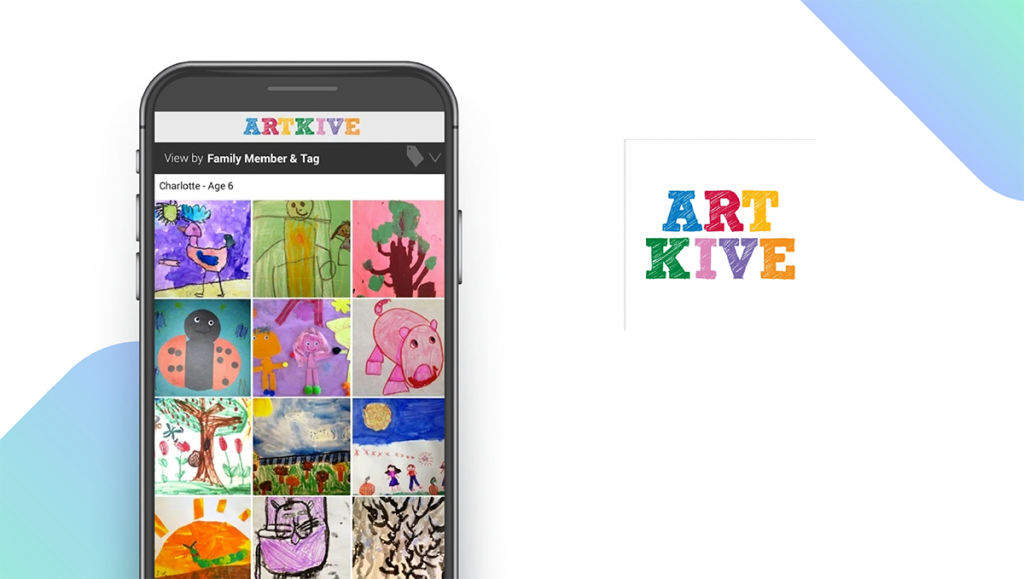 Download: iOS
Artkive is an amazing resource for helping parents save and celebrate their kids' art while inspiring and encouraging creativity. To get started, you set up an account for each child and note their age or grade. As you take pictures of their artistic creations, the images are then stored in chronological order. When you're ready, you can simply hit the print button to turn that art into a keepsake book. Alternatively, you can turn 25 of your child's pictures into a custom-framed mosaic print — this was recently featured on Oprah's O-List. The app is free until you have used it for six months or saved more than 40 pictures, at which point you will need to subscribe. Subscriptions start at $3 per month and include unlimited storage as well as discounts on DIY books.
Notable features:
Free version available
Subscription plans: Organizer: $3/month; Creator: $5/month; Book Lover: $13/month
Support available: Email, Phone, FAQs
Artkive Pros & Cons
What we like
What we don't like
Three months of free access
Not available on Android
Order physical copies of artwork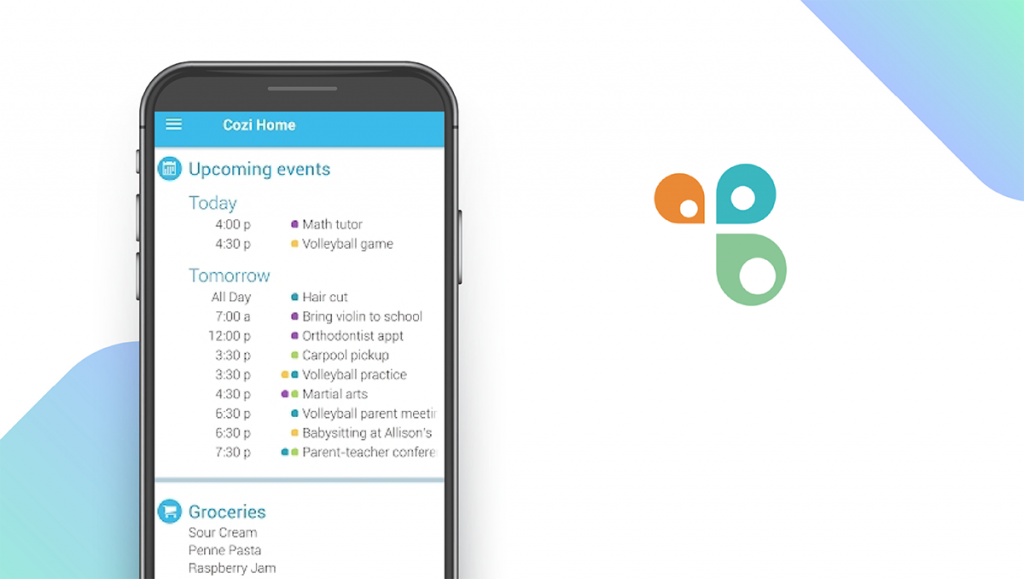 Cozi Family Organizer is the only app on our list to offer shareable family calendars to help manage everyone's schedule. Parents can use Cozi to manage appointments, activities, school events, household chores, and anything else that might come up. While it's primarily a calendar app, Cozi offers several other helpful features, including a to-do list, shared grocery lists, and reminders. When plans change, you can easily edit the calendar and send notifications to everyone in the family. The app is free, but by upgrading to Gold for $2.50 per month, you can get rid of ads and unlock additional features, like a handy birthday tracker.
Notable features:
Free version available
Subscription plans: Cozi Gold: $2.50/month or $29.99/year
Support available: FAQs, Email, Ticket
Cozi Family Organizer Pros & Cons
What we like
What we don't like
Shared family calendar
Free version contains ads
Shared grocery lists
No feeding tracker
Calendar change notifications
Winnie — Best for Finding Childcare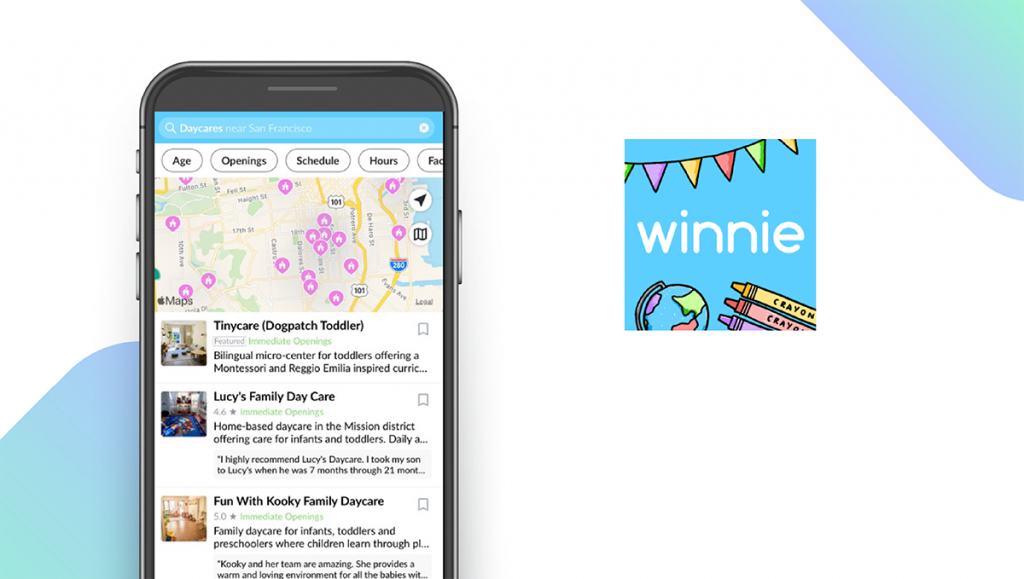 Winnie is the best app on our list for parents that need help finding reliable childcare. Parents can use the app to research local daycares and preschools and find information including descriptions, photos, availability, licensing, and tuition. The app also includes a wide range of helpful parenting articles to offer guidance. Winnie's community and social features also help set it apart from other apps. Parents can talk with other moms and dads in their communities to discuss parenting tips, ask for advice, and schedule playdates for their children. Best of all, the app is completely free and doesn't have any in-app purchases or subscription plans.
Notable features:
Free version available
Subscription plans: None
Support available: Help Center, Email, Tickets
Winnie Pros & Cons
What we like
What we don't like
Find reliable childcare
No expert childcare advice
Helpful parenting community
Completely free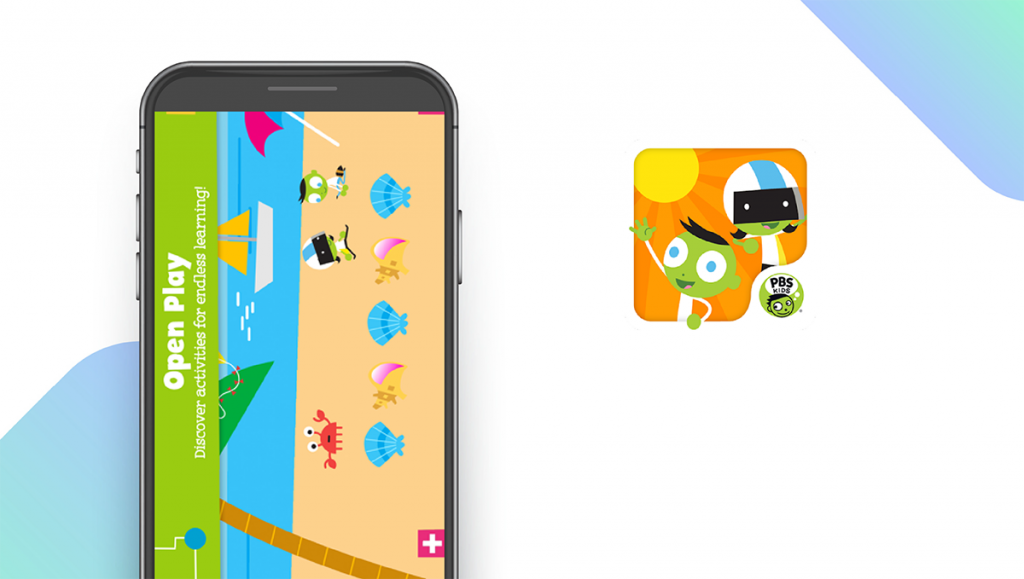 PBS Parents Play and Learn offers a great way for parents to bond with their children as they learn through a variety of interactive games. The app offers over a dozen educational games with familiar themes for parents to play with their kids. Each game has "teachable moments" to give parents an opportunity to connect with their children. The app is bilingual and all games support both English and Spanish. Every week, new activities and resources are added to give users new opportunities to learn and have fun. PBS Parents Play and Learn is completely free and does not feature any in-app purchases.
Notable features:
Free version available
Subscription plans: None
Support available: FAQs, Email
PBS Parents Play and Learn Pros & Cons
What we like
What we don't like
Completely free
No parenting advice
Educational children's games
Bilingual support
Parent Cue — Best for Religious Families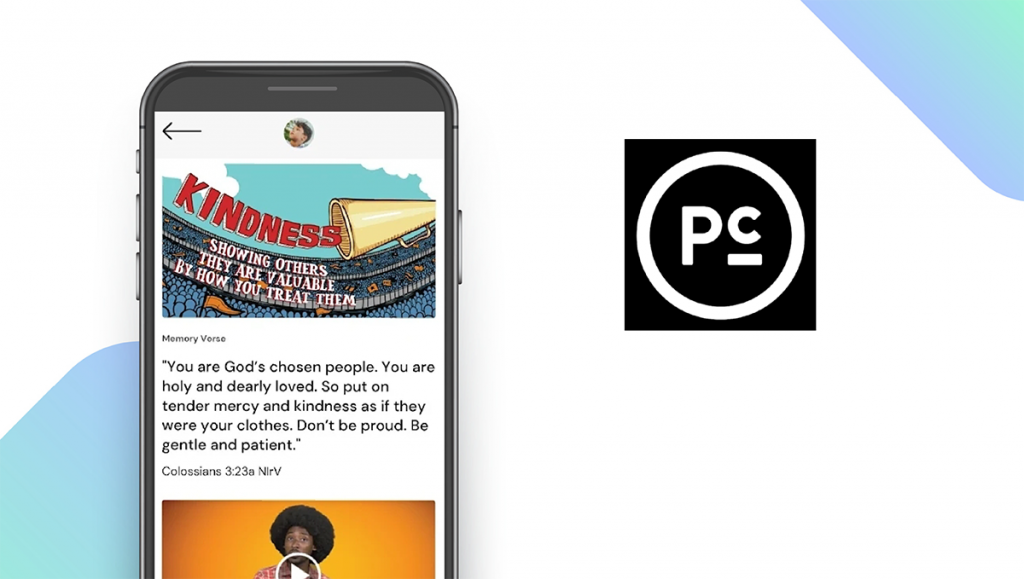 Parent Cue sets itself apart from other apps on our list by offering parenting tips and resources designed for Christian families. Parent Cue calls on a team of experts and parents to provide support and guidance meant to help parents raise their children with faith and character. The app features daily, weekly, and monthly 'cues' — parenting prompts designed to help parents connect with their kids. These cues give parents ideas of what they can say to their children to help build character and reinforce positive behaviors. Parent Cue also features Bible video stories, memory verses, and connects with over 34,000 churches around the world to help parents connect with local ministries.
Notable features:
Free version available
Subscription plans: None
Support available: Contact Form
Parent Cue Pros & Cons
What we like
What we don't like
Practical parenting advice
Limited support options
Connects with community organizations
WOW Parenting — Best for Parenting Advice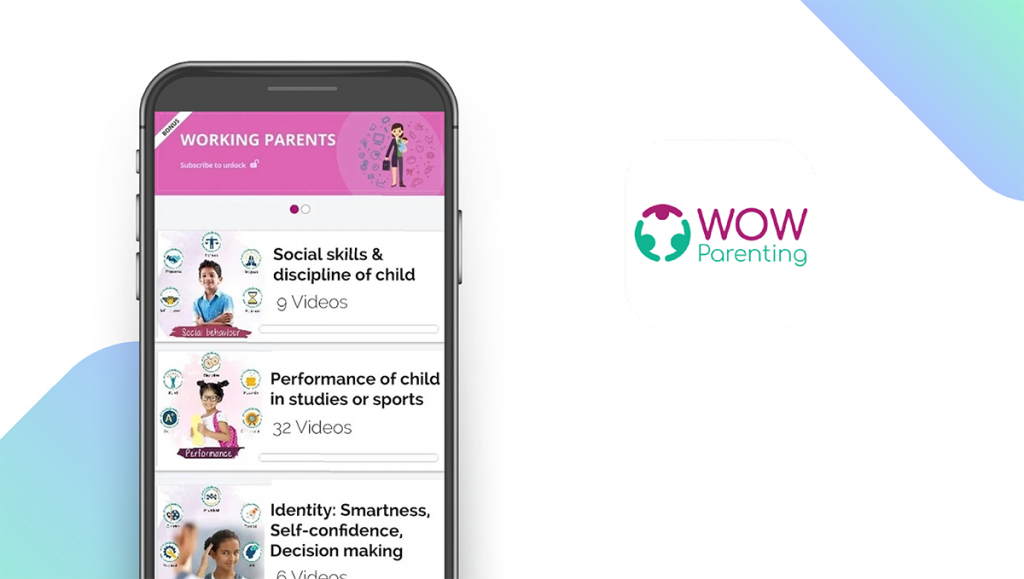 WOW Parenting is the ultimate app for parents seeking advice on raising their children. The app features a wide range of useful features that parents can consult for guidance, including blogs, Q&As with experts, parenting case studies, tips, videos, and unlike any other app on our list, parents can attend live parenting workshops to develop their parenting skills. With these resources, parents can learn how to deal with common problems, like temper tantrums, school scheduling, and discipline. WOW Parenting is designed to help parents navigate the challenges of raising kids ages three to 16-years-old, and the app is completely free to download and use.
Notable features:
Free version available
Subscription plans: None
Support available: Email, Phone
WOW Parenting Pros & Cons
What we like
What we don't like
Large library of parenting resources
No tracking tools
Free
Q&As with parenting experts
BabyGogo — Best for New Parents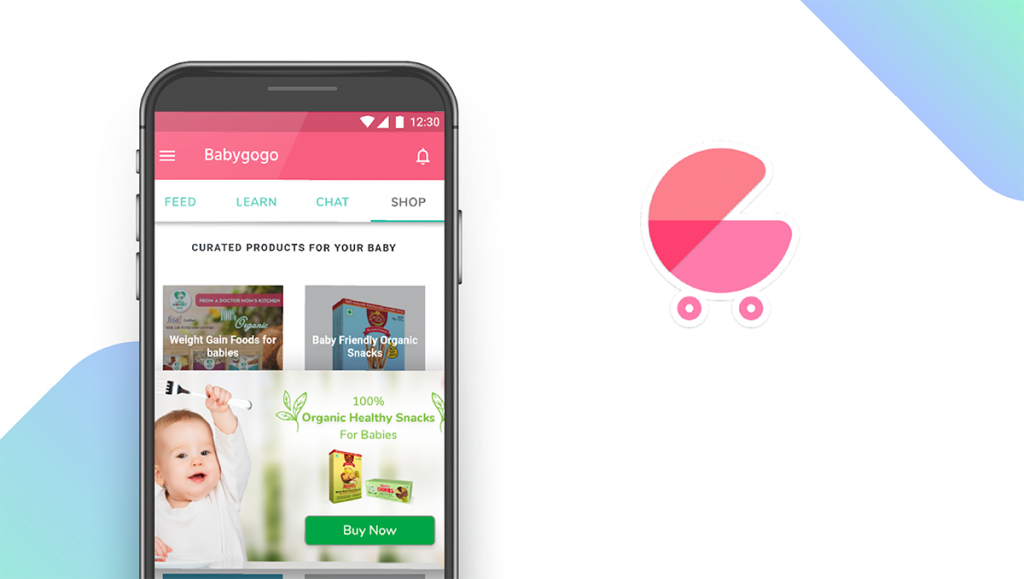 Download: Android
Similar to WOW Parenting, BabyGogo is a resource filled with parenting tips and advice. However, whereas the former provides advice for parents of children ages three to 16, BabyGogo starts at pregnancy to help new parents navigate new challenges. Parents can use the app to find pregnancy tips, childcare advice, and opinions from experts and doctors. If you have a medical question regarding your baby, you can join a live chat with a doctor to ask questions. You can also track your child's growth, set vaccination reminders, and store medical documents on the app. BabyGogo features a storefront so that parents can shop for products curated for their children.
Notable features:
Free version available
Subscription plans: None
Support available: Email, Q&A
BabyGogo Pros & Cons
What we like
What we don't like
Live Q&As with doctors
Not available on iOS
Pregnancy tips
Parenting advice
BabyTime — Best for Connecting with Caregivers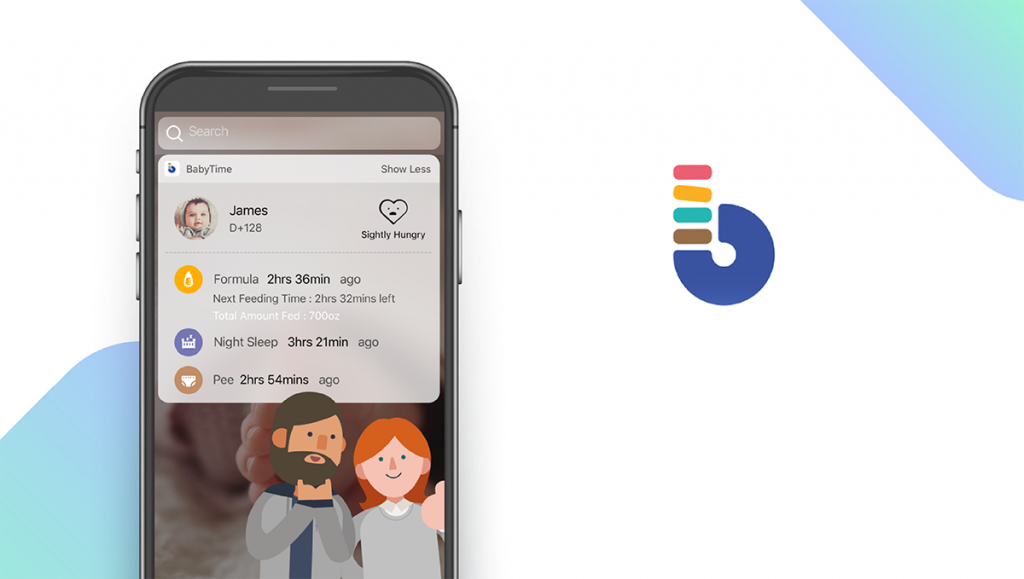 BabyTime is a simple, yet highly customizable, baby tracking app that's similar to Baby Connect. Parents can use the app to track their baby's development and activities, including breastfeeding, bottle feeding, solid intake, hospital visits, diaper changes, and sleep. You can record your child's weight and height and track their growth over time with charts. There's also a Support Growth Report feature that provides a report on growth comparison and analysis for each weight group at birth (this feature is currently in a beta version and must be enabled in the settings). If you want to share moments with the community, you can upload pictures and journal entries to share with your friends or on the app's Public Diaries. BabyTime is a great choice for working parents as, unlike most apps on our list, you can connect with caregivers and nannies to share important information and receive updates while you're away. Nearly all of this app's features are free, and even the premium add-ons are highly affordable. Also, BabyTime is supported by Siri Shortcuts and wearable devices (Apple Watch, Android Wear OS).
Notable features:
Free version available
In-app purchases: $2.49 – $6.49/item
Support available: Email, FAQs
BabyTime Pros & Cons
What we like
What we don't like
Connects with caregivers
No scheduler
Growth tracking
Activity tracking
Parenting Apps: Features Summary Table
Parenting Apps Comparison Table
App
Subscription Fees or In-App Purchases
Features
Baby Connect — Top Pick
Family Plan: $4.99/month
Professional Plan: $14.99/month

✓

Feeding Tracker


✓

Calendar/Schedule


✓

Child Development Tracker


X

Expert Advice


✓

Sharing/Community
Find My Kids — Best for Location Tracking
$0.99 – $134.99/item

X

Feeding Tracker


X

Calendar/Schedule


X

Child Development Tracker


X

Expert Advice


✓

Sharing/Community
Artkive — Best Free Version
Organizer: $3/month
Creator: $5/month
Book Lover: $13/month

X

Feeding Tracker


X

Calendar/Schedule


X

Child Development Tracker


X

Expert Advice


✓

Sharing/Community
Cozi Family Organizer — Best for Organizing Family Schedules
Cozi Gold: $2.50/month or $29.99/year

X

Feeding Tracker


✓

Calendar/Schedule


X

Child Development Tracker


X

Expert Advice


✓

Sharing/Community
Winnie — Best for Finding Childcare
None

X

Feeding Tracker


X

Calendar/Schedule


X

Child Development Tracker


X

Expert Advice


✓

Sharing/Community
PBS Parents Play and Learn — Best for Interactive Learning
None

X

Feeding Tracker


X

Calendar/Schedule


✓

Child Development Tracker


X

Expert Advice


✓

Sharing/Community
Parent Cue — Best for Religious Families
None

X

Feeding Tracker


X

Calendar/Schedule


X

Child Development Tracker


✓

Expert Advice


✓

Sharing/Community
WOW Parenting — Best for Parenting Advice
None

X

Feeding Tracker


X

Calendar/Schedule


X

Child Development Tracker


✓

Expert Advice


✓

Sharing/Community
BabyGogo — Best for New Parents
None

X

Feeding Tracker


X

Calendar/Schedule


✓

Child Development Tracker


✓

Expert Advice


✓

Sharing/Community
BabyTime — Best for Connecting with Caregivers
$2.49 – $6.49/item

✓

Feeding Tracker


X

Calendar/Schedule


✓

Child Development Tracker


✓

Expert Advice


✓

Sharing/Community