The Best Hookup Apps of 2022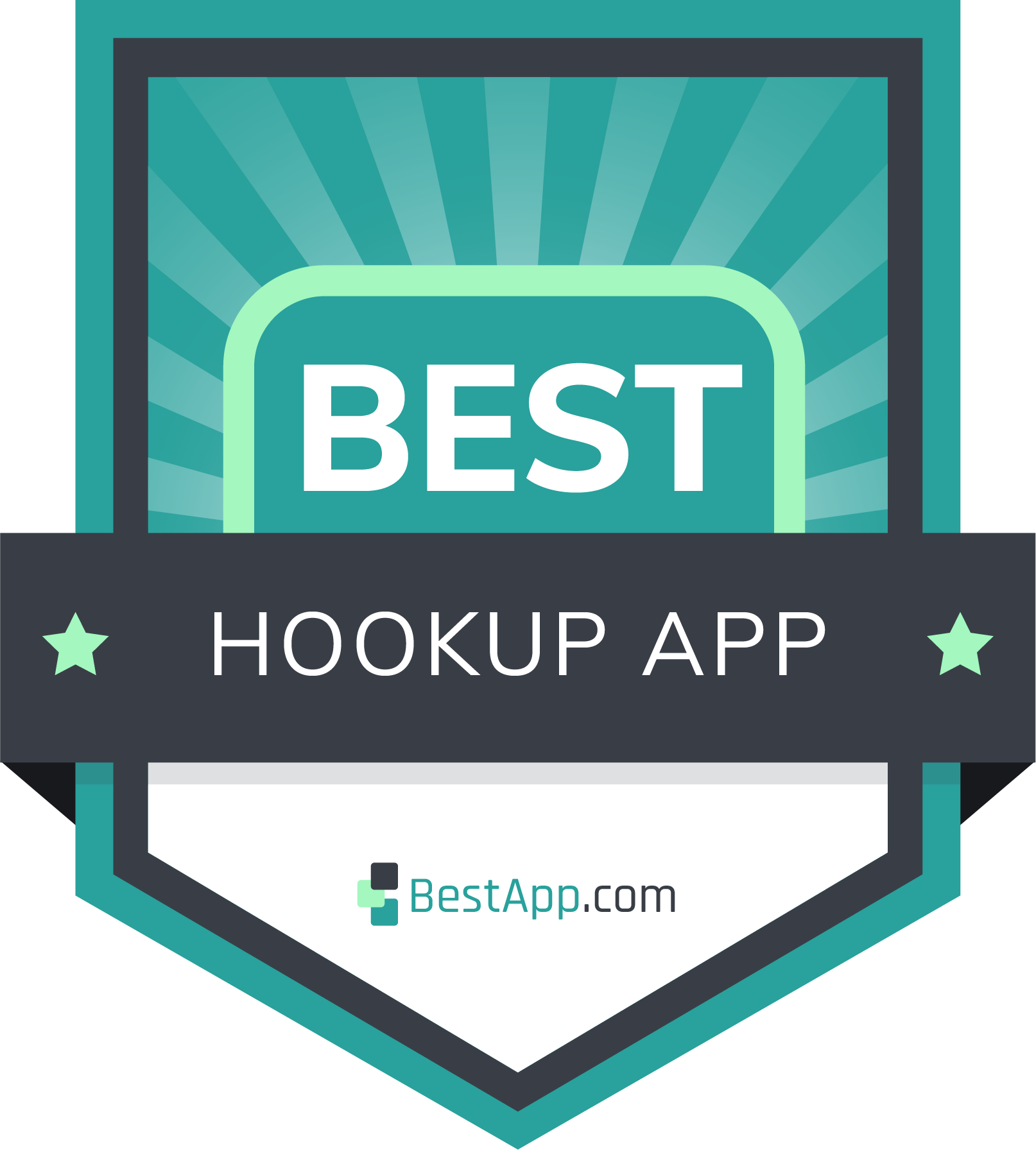 Tinder is what pops into most minds when you think "hookup app." The app provides a simple way to connect with like-minded singles near you. Tinder is our number one choice for most people looking to hook up, but we also found nine other great hookup apps with advantageous casual dating features if Tinder isn't for you.
Top 10 Hookup Apps to Try
How We Chose the Best Hookup Apps
Our hookup app picks have robust safety and security features, and they welcome LGBTQ+ connections. But before joining an app, it's important to explore what makes a hookup app the best choice for you.
Choose the hookup app that's right for you
Free versions give you a good idea of how each app works and whether it's effective for your hookup goals. But to find the best fit, look at the app's specific features to select a few options you think will be suitable for your needs. Reviews are an excellent resource, so be sure to browse the Google Play and App Store user reviews before downloading one or more of the apps on our list.
Follow safety and security tips
Hooking up with a virtual stranger poses several risks, so be sure to use all the available security, privacy, and safety features your chosen app offers. It's also a smart idea to follow some sound safety tips like those found on RAINN.org.
Our Hookup App Reviews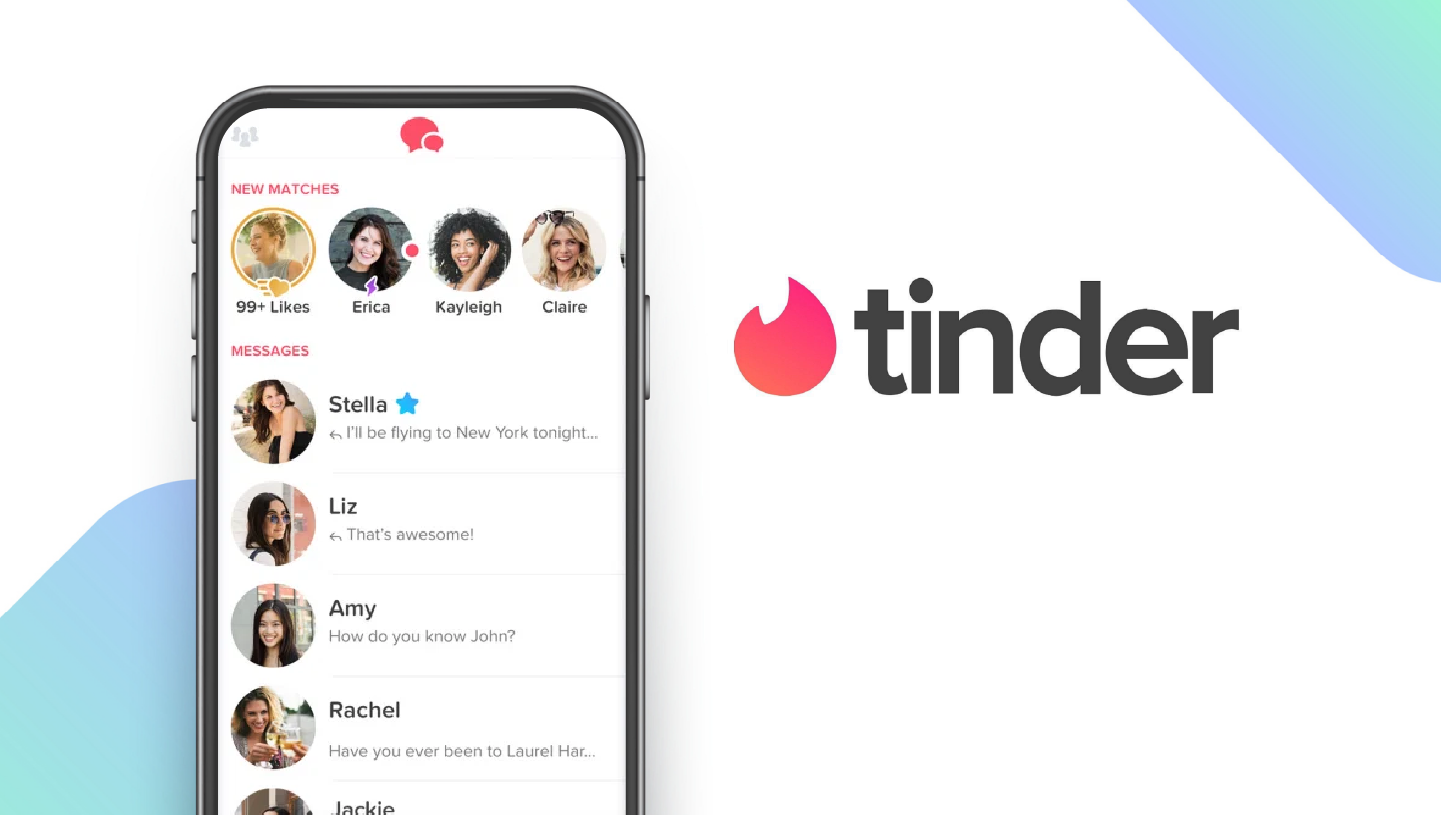 As the originator of the swiping function for electronic matchmaking, Tinder made a name for itself as an effective hookup app right away. Its simple, user-friendly interface promotes quick connections. Browse pictures of other users in your area and swipe left for no or right for yes. Start messaging your matches and plan a meetup if you're mutually interested. Be sure your profile sends the right message by letting users know you're not looking for anything serious, just fun hookups.
Notable features:
Free version available
In-app purchase price: $0.99 – $299.99
Customer support: Email, Phone
Tinder Pros & Cons
What we like
What we don't like
Optional bio for hookup availability notification
Video chat not available everywhere
"Super Likes" option to convey urgency
 
"Paid Passport" function for out-of-town fun
 
OkCupid – Best Messaging System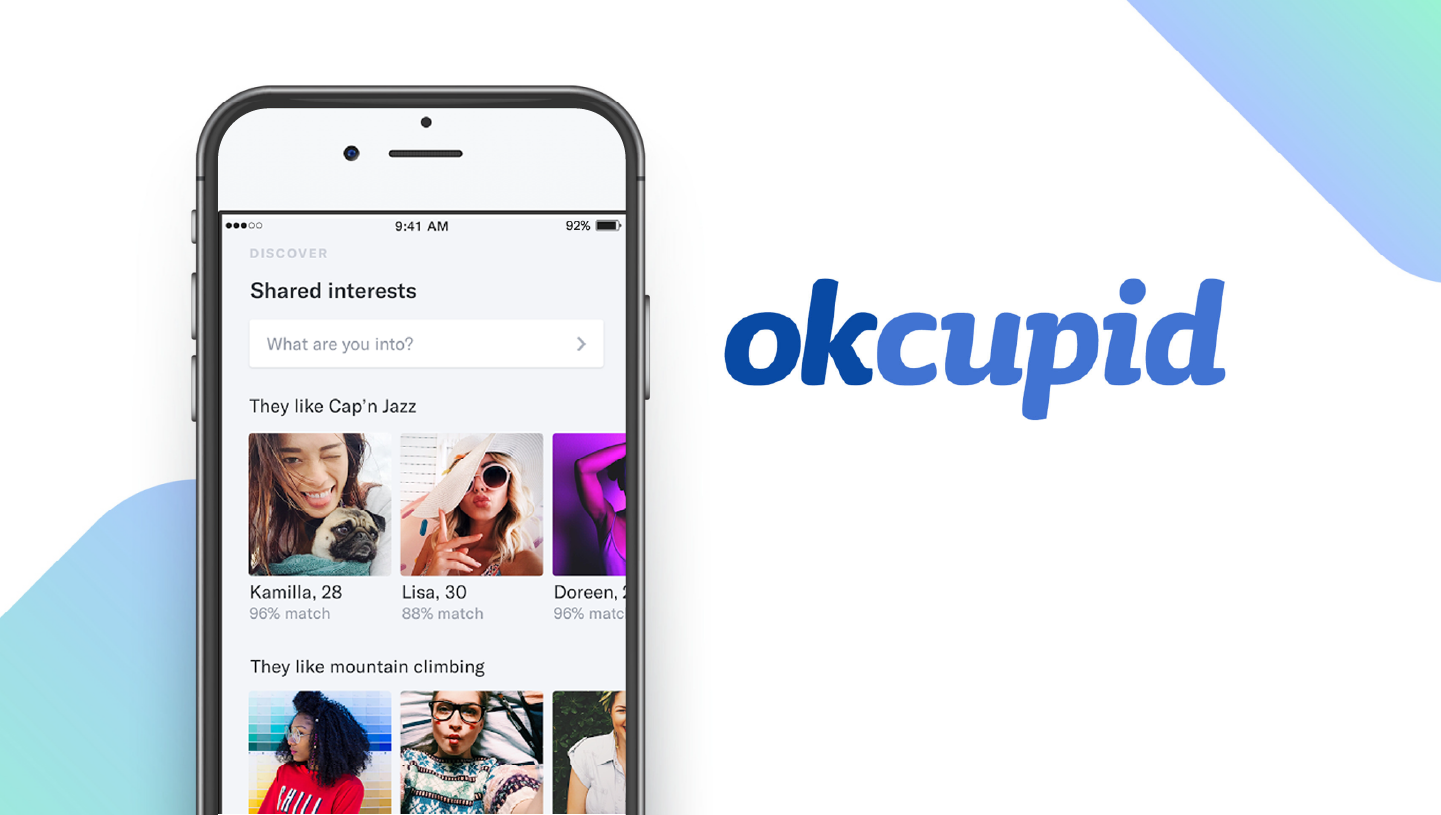 OkCupid is a veteran dating app that supports all types of relationships, from hookups and nonmonogamous matches to serious dating and finding "the one." The free version has enough functions to locate and connect with potential hookup partners. The app's search function has a "hookup" filter for availability, letting you limit your parameters to only like-minded people. You can also choose "hook-up" in your profile to indicate what you're looking for. Most OkCupid users range from 18 to 44 years of age.
Notable features:
Free version available
In-app purchase price: $0.99 – $179.99
Customer support: Help center
OkCupid Pros & Cons
What we like
What we don't like
Vast user pool
No in-app video chat
Adaptable sexual identity and gender options
Extensive questionnaires to get matched
Generous functions in free version
DOWN – Best Free Version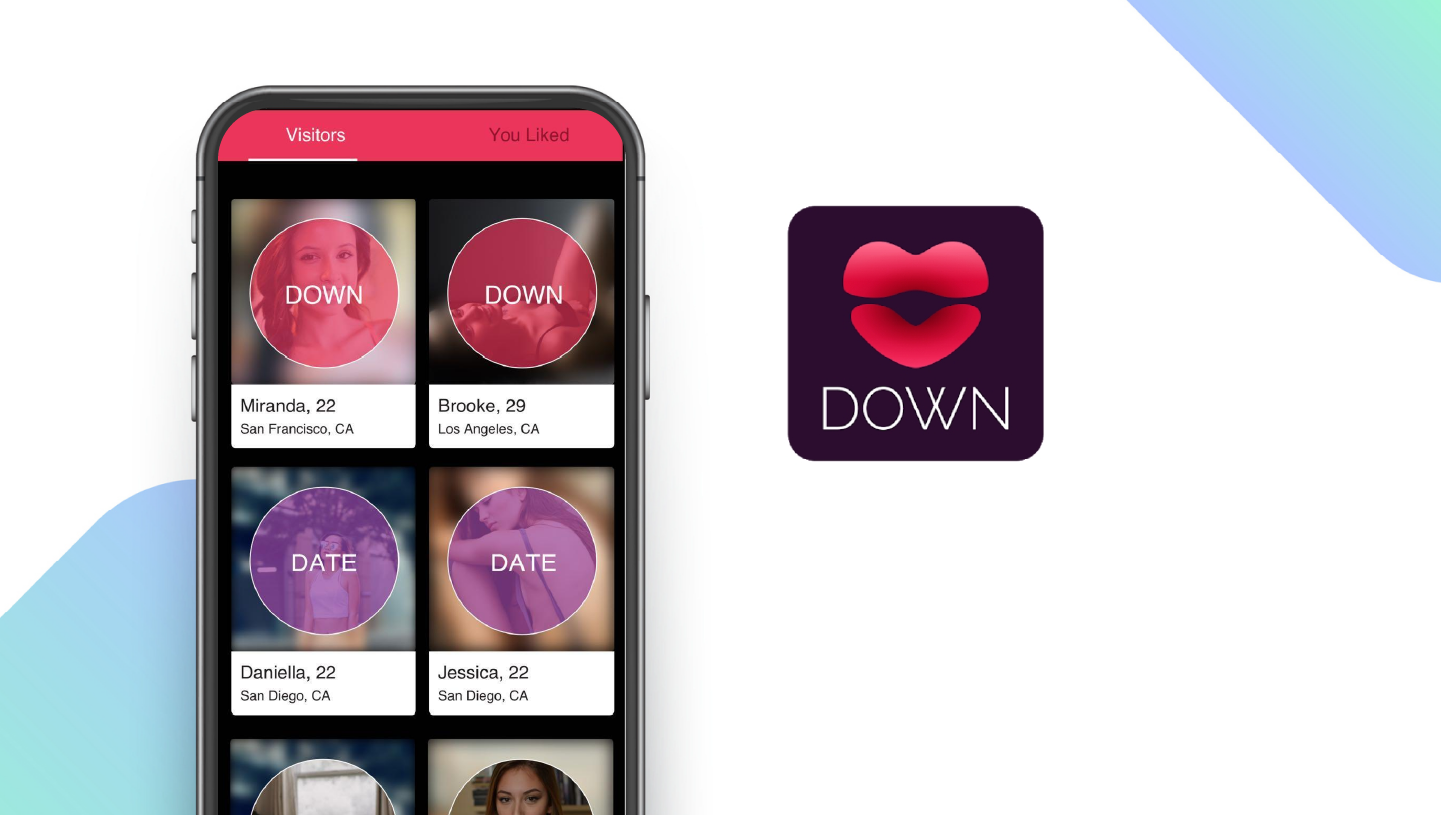 Designed for hookups and casual adult fun or dating, DOWN uses a swipe function to identify which one you're interested in. An up swipe is for dating, while a down swipe indicates a desire to hook up. Swipe right if it's a no to both. The free version allows messaging for mutual matches. If you want to move forward, you can take the conversation off-app. The VIP DOWN is a $19.99-per-month upgrade.
Notable features:
Free version available
In-app purchase price: $1.99 – $84.99
Customer support: FAQ
Down Pros & Cons
What we like
What we don't like
Mutual opt-in notifications
No in-app video chats
Undo option for regretted swipes
Only 10 profiles daily with free version
Simple to use
Feeld – Best for Couples and Singles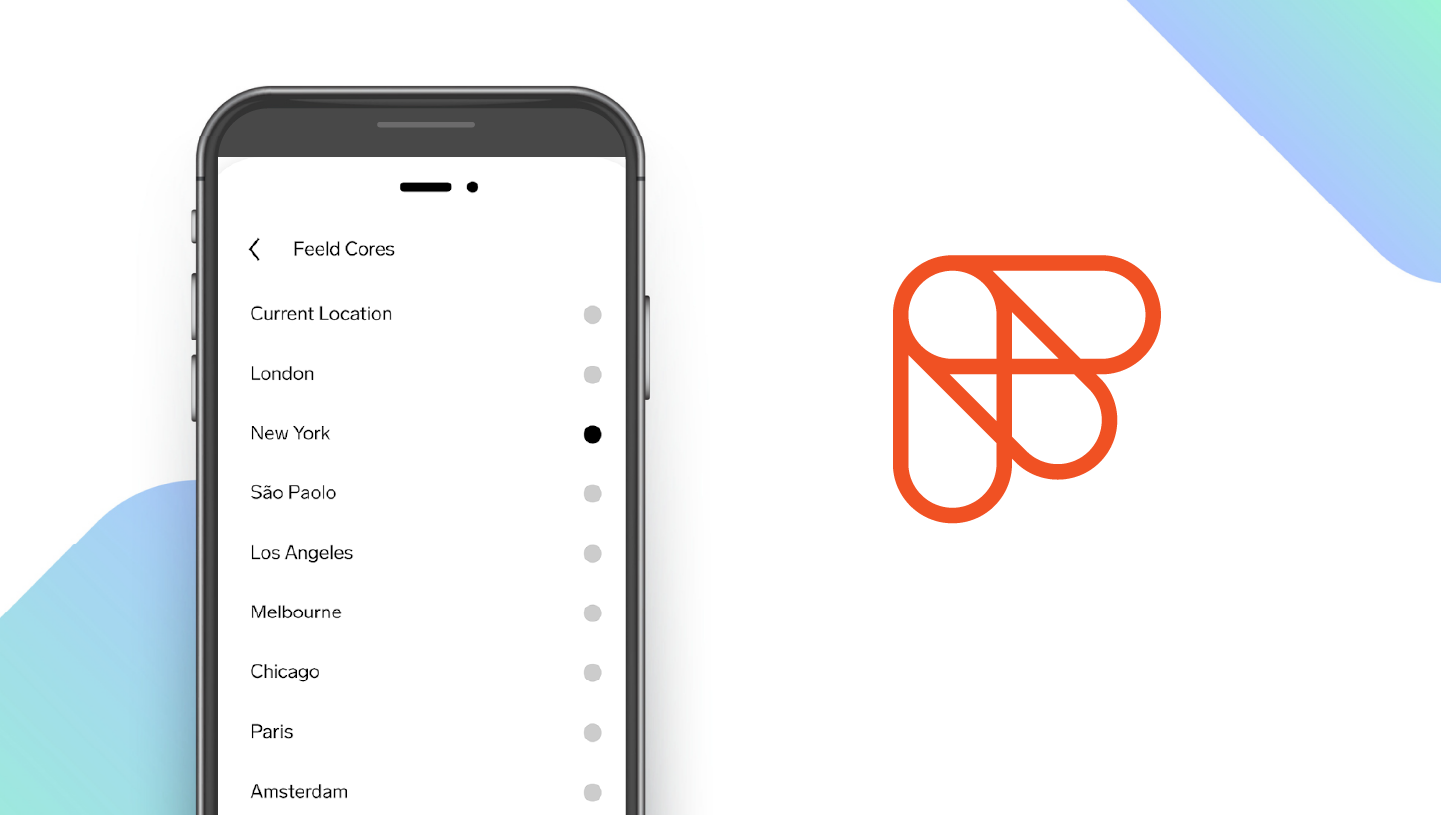 Labeling itself "the first dating app for couples and singles," Feeld was designed to help people who prefer alternative relationships to find each other online. These matches include open relationships, polyamory, throuples, and other nontraditional matches. The free version allows unlimited browsing, searching, and chatting. A paid upgrade to Majestic membership lets you upload private pictures for your connections, lets you see who's liked you, gives you more privacy functions, and adds other features. 35% of the member accounts on the app are couples, 50% identify as something other than heterosexual, and the largest age group is 25 to 34.
Notable features:
Free version available
In-app purchase price: $1.99 – $124.99
Customer support: Help center
Feeld Pros & Cons
What we like
What we don't like
Community of sexually open-minded people
No in-app video chat
20+ sexual and gender identities
Need paid upgrade for more privacy
Pure – Best Incognito Features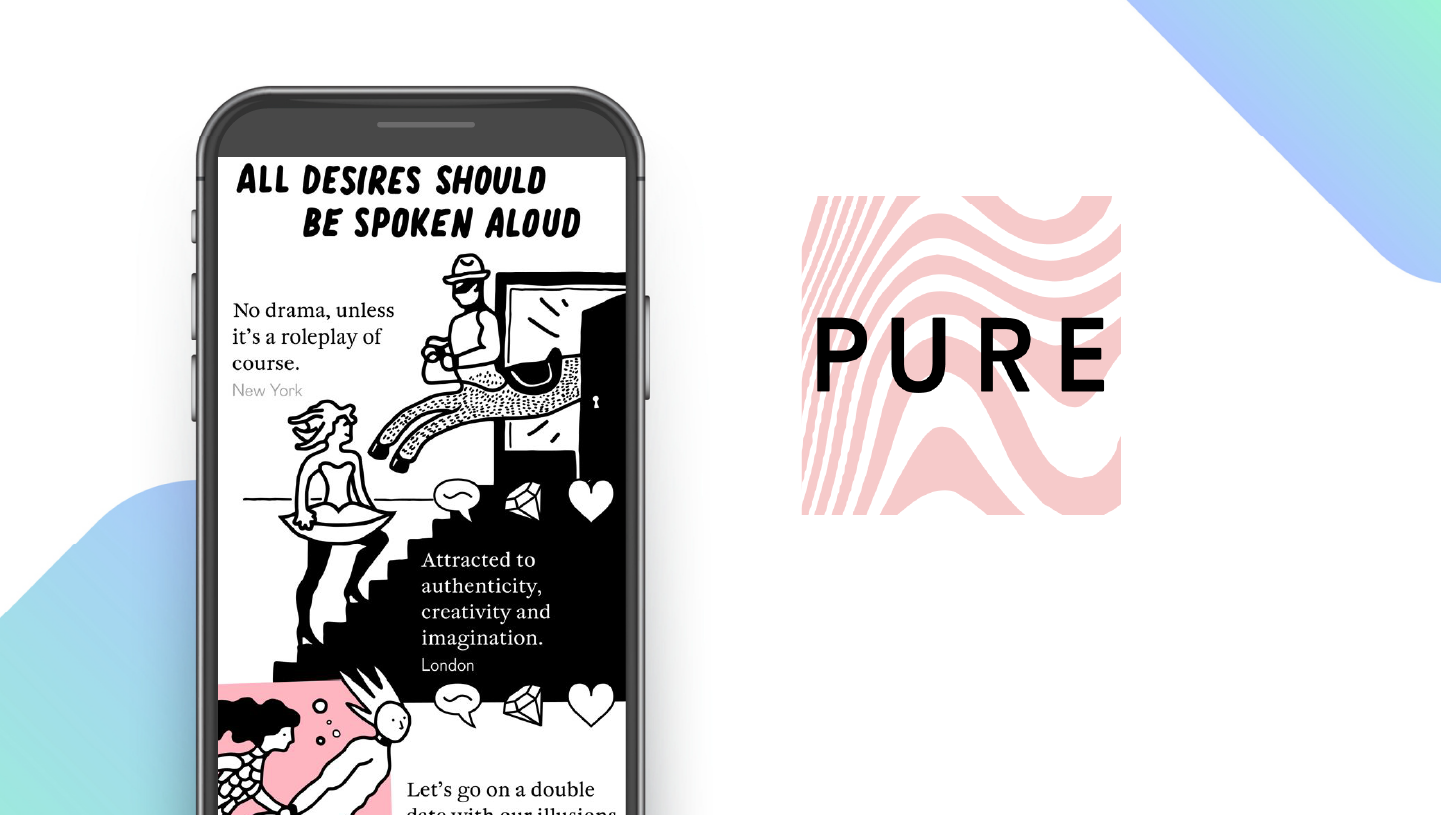 Pure is up-front about its purpose to help people hook up privately and discreetly, leaving no trace behind. You can register anonymously with a Google Sign-in or Apple Sign-in. Draft a personal ad describing what you're looking for and add your photo, if you wish. Once you match with another user in close proximity, you have only 24 hours to set up a meeting before the connection ends and the chat disappears, unless you both decide to extend it. The chat timer can be turned off upon agreement of both chat partners, and the app sends a notification if someone tries to take a screenshot of the chat conversation. Most users are between 25 and 40, and there are far more men than women. It's also worth noting that the app has excellent privacy features, including video chats with virtual masks (if the mask slips off, the screen will be automatically blurred) and self-destructing photos.
Notable features:
Free version available
In-app purchase price: $1.00 – $79.99
Customer support: FAQ
Pure Pros & Cons
What we like
What we don't like
Good safety and privacy features
Subscriptions auto-renew
Automated scammer trigger word alerts
Weekly subscriptions available
Hud – Best Custom Preferences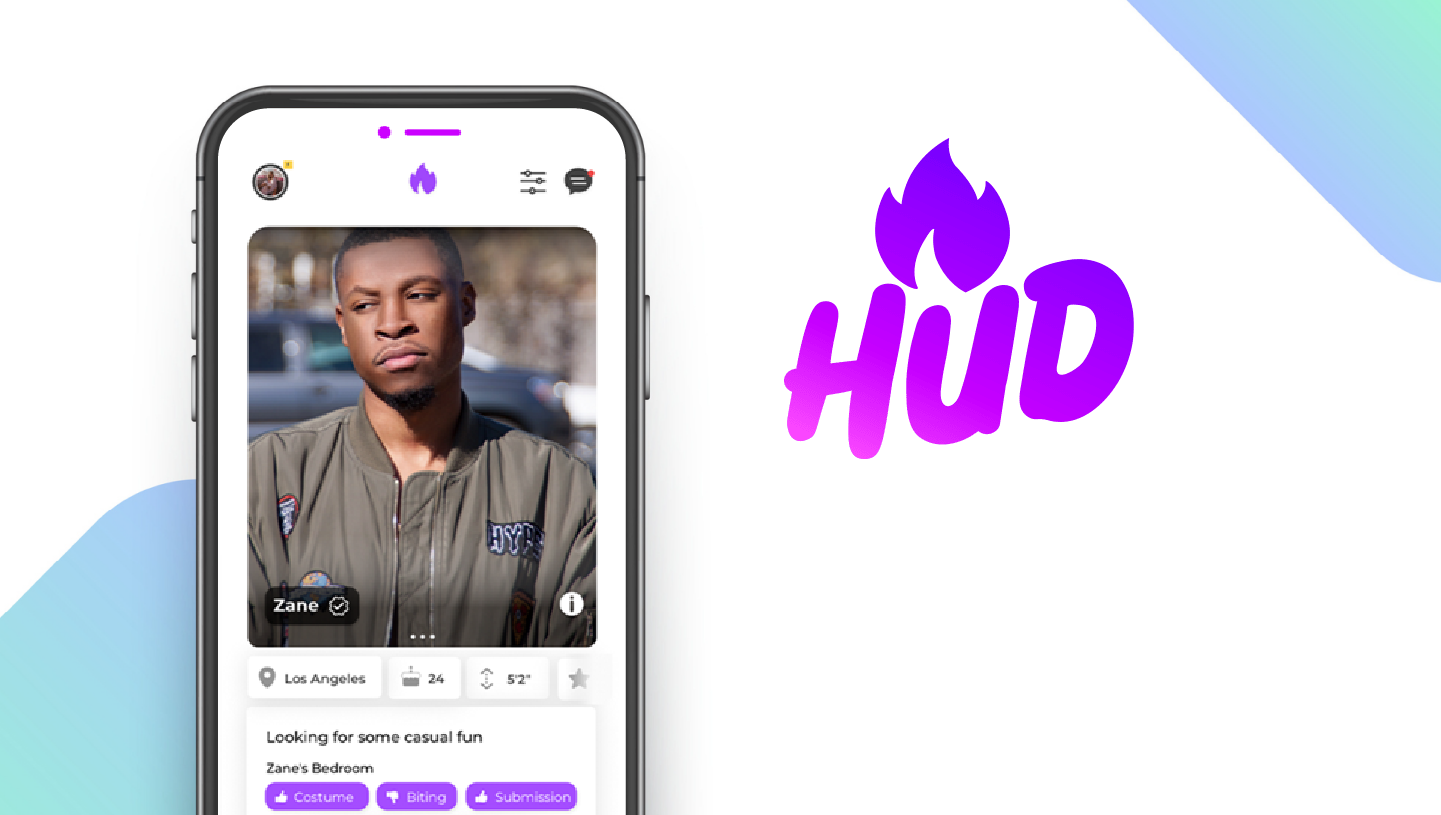 Hud stands for Hook Up Dating, clearly stating what you're there for. The app is available on mobile devices and laptops for more convenience. The scrolling match feed lets you view a user's profile without liking it first. With the My Bedroom feature, users can reveal their sexual preferences and kinks to further establish compatibility. The free version includes unlimited messages, video calling, basic search matches, and up to 60 potential matches on your feed at once.
Notable features:
Free version and 7-day premium free trial available
In-app purchase price: $4.49 – $119.99
Customer support: Contact form
Hud Pros & Cons
What we like
What we don't like
Free chat function
Online contact form for customer support
Video and photo protection blur
Only binary male/female gender options
Couples can sign up as "we"
Grindr – Best for Gay, Bi, Trans, and Queer People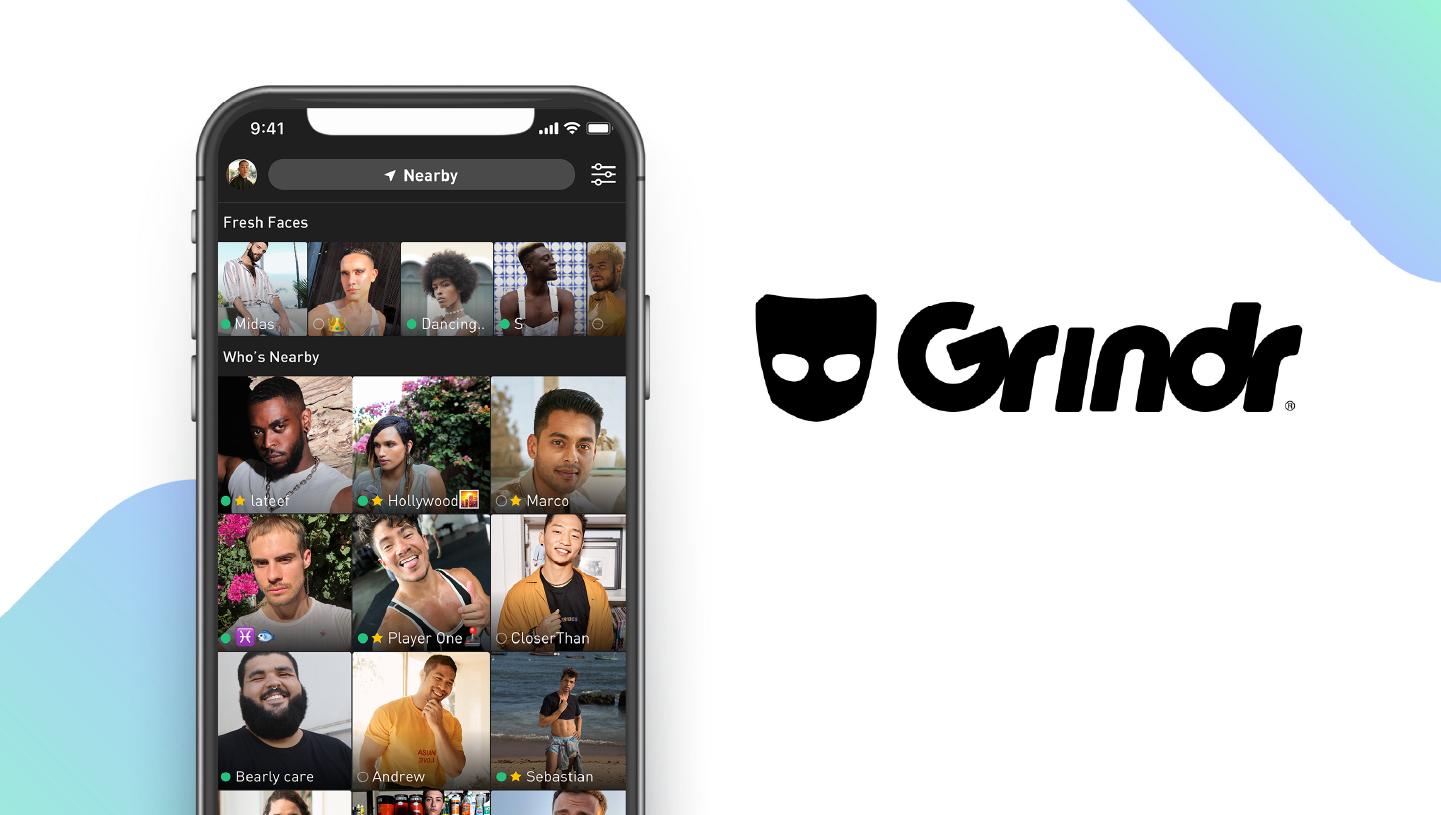 Grindr is a location-based hookup app created for gay, bi, trans, and queer people. Users browse a grid of thumbnail profile pics to select users they're attracted to. Reach out, chat, and set up a meeting if you're both into it. Grindr users are typically not looking for anything serious. Because the app uses geolocation targeting, if you see someone in person you're interested in, you can check the app to see if they're on Grindr and make your move from there.
Notable features:
Free version available
In-app purchase price: $0.99 – $359.99
Customer support: Help center
Grindr Pros & Cons
What we like
What we don't like
Large user pool
Minimal user support
Quick and easy signup
Happn – Best Geo-Targeting Features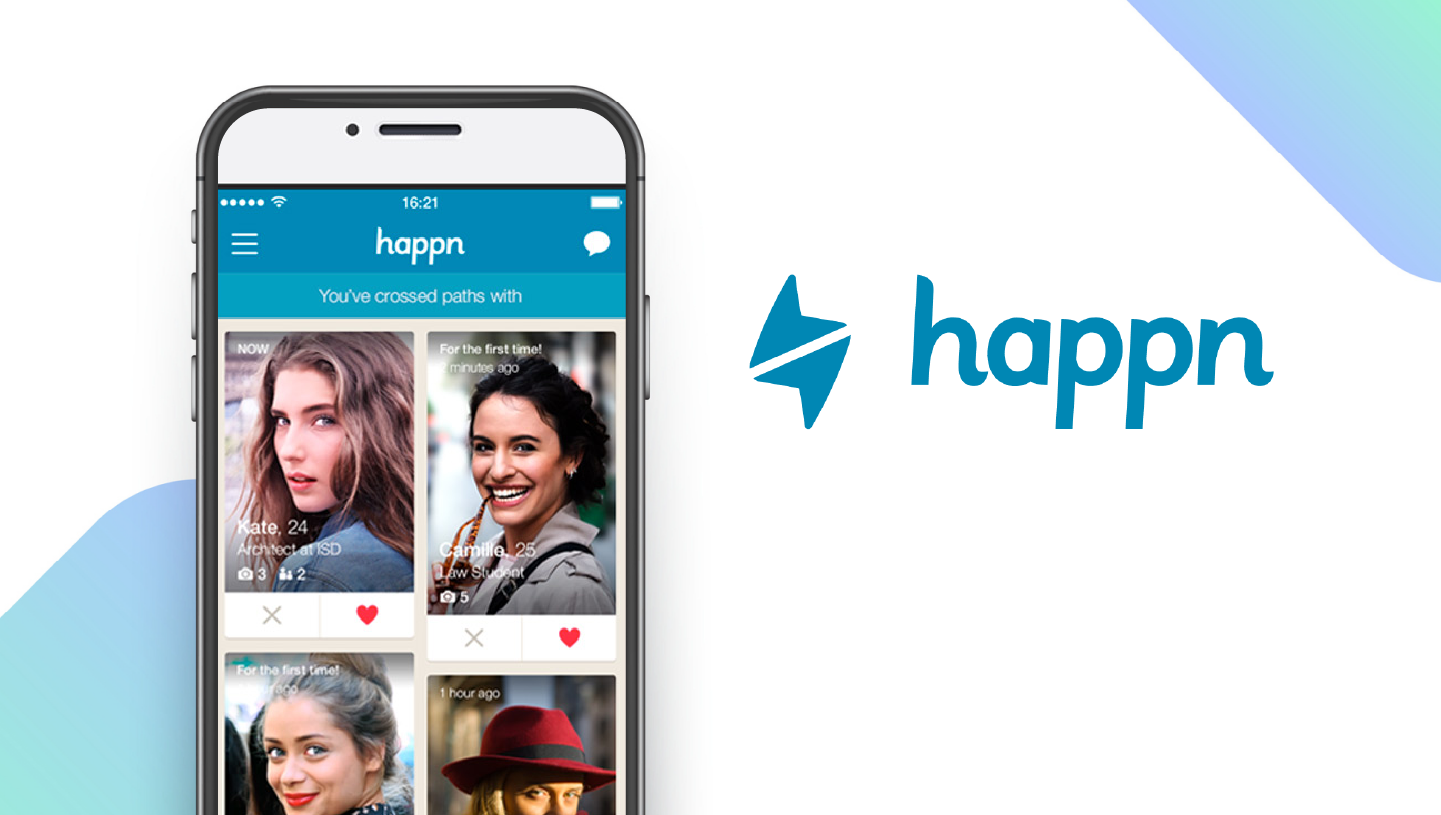 This location-based app only shows you users whom you've come across in the past seven days. Happn can work as a missed encounters feature if the person you saw and hope to hook up with is also a user. If you see someone you're into, heart their profile. If they like your pictures and heart you too, you can message one another. This is a quick and free way to make a mutual connection and see if they're interested in a hookup. This app can be a little frustrating, though, if you're not in a larger city with lots of users, and some people aren't comfortable sharing their location with the app all the time.
Notable features:
Free version available
In-app purchase price: $0.99 – $144.99
Customer support: Help center, FAQ
Happn Pros & Cons
What we like
What we don't like
Undo pass feature for regretful passes
Matches presented are based solely on location
Integrates with Facebook, Spotify, and Instagram
Only useful in heavily populated areas
Bumble – Best for Women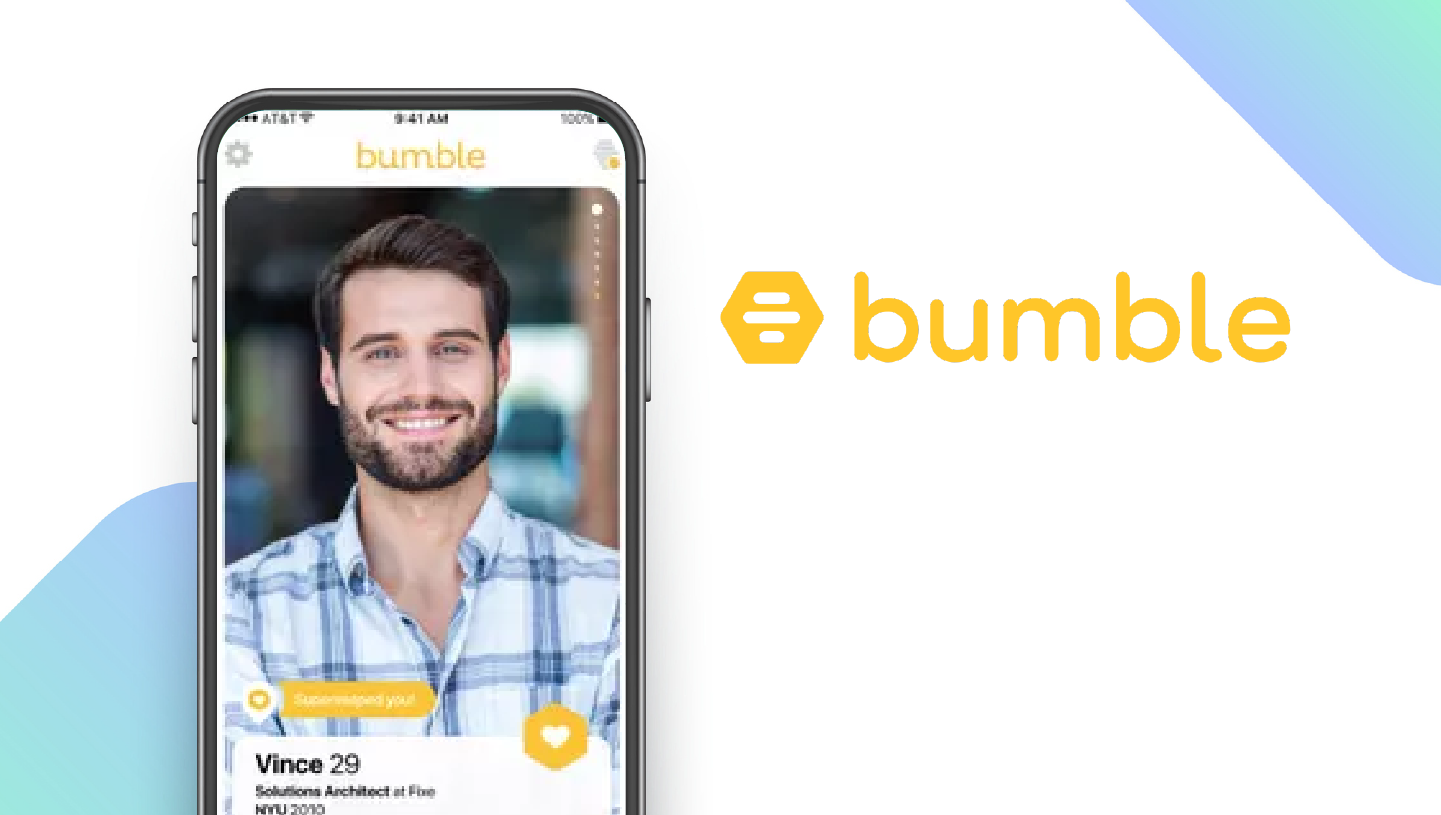 The woman makes the first move on Bumble. As a woman, it puts you in the driver's seat when looking for a hookup. That way, you won't be overwhelmed with messages from people you're not interested in. But once you reach out with an icebreaker, your potential match can message you back if they're attracted to you. You can determine the interest level via messaging and move forward if the feelings are mutual. If you're looking for a same-sex partner, either of you can initiate interest.
Notable features:
Free version available
In-app purchase price: $0.99 – $149.99
Customer support: Help center
Bumble Pros & Cons
What we like
What we don't like
Matches good for 24 hours
Can only rematch with paid membership
Robust free version
Limited personality matching features
Block and report features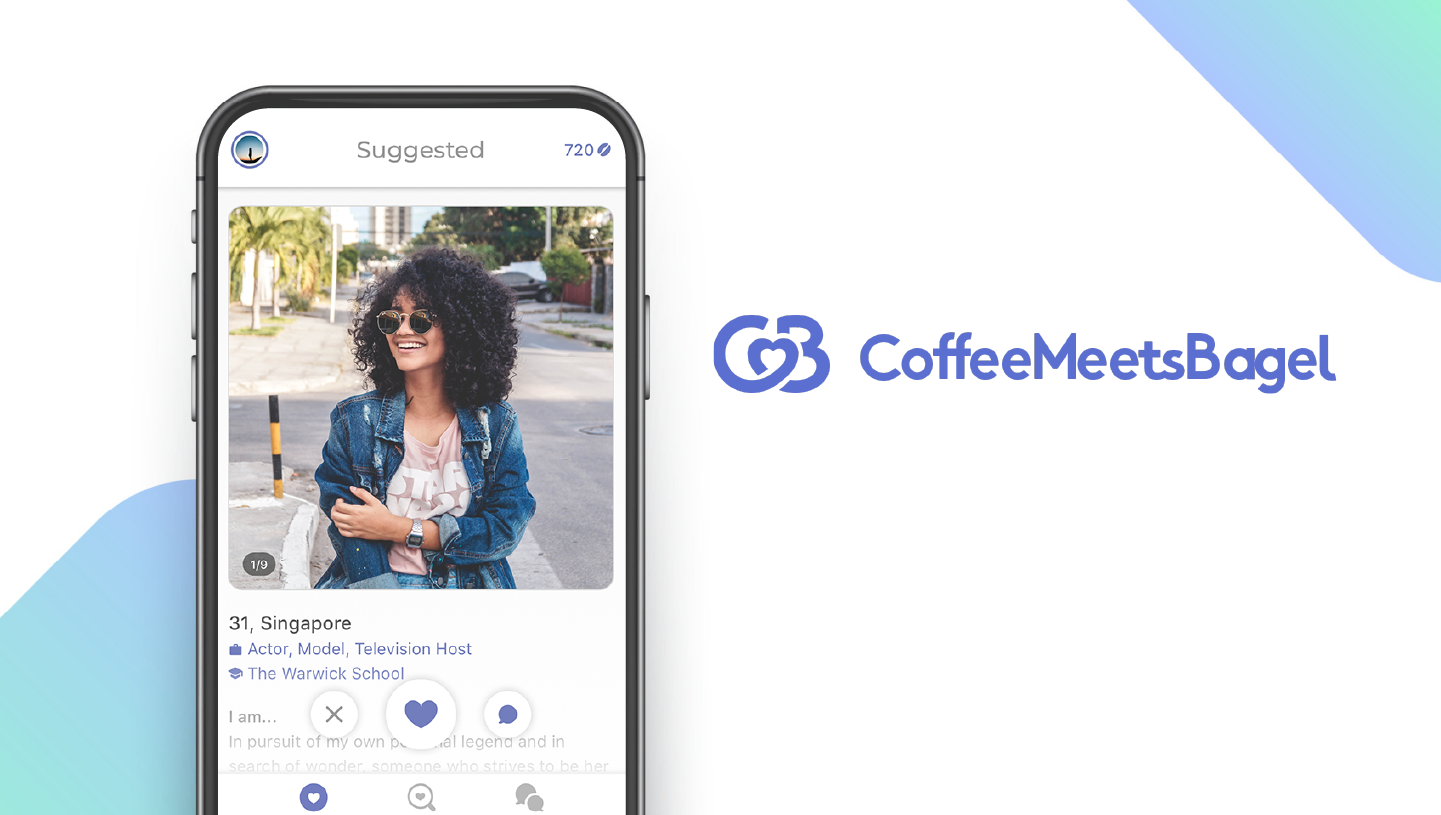 The Coffee Meets Bagel (CMB) app is focused more on serious dating than hookups. But users can still find compatible matches that prefer to become physical right away. You receive a small list of matches each day at 12 p.m. The app imposes a seven-day limit on messaging. This works well for hookups since urgency is typically a factor. Additionally, your unliked matches expire after 24 hours. Because many users on CMB are looking for something long term, this app is suitable for people who might be open to more after your hookup if you both connect.
Notable features:
Free version available
In-app purchase price: $0.99 – $179.99
Customer support: Help center
Coffee Meets Bagel Pros & Cons
What we like
What we don't like
Discover tab profile browsing
Narrow matching criteria
Messaging available in free version
 
Hookup Apps: Features Summary Table
Hookup Apps Comparison
App
In-App Purchases
Features
Tinder – Top Pick
$0.99 – $299.99 per item

✓

In-app video calls


✓

Same-sex matching


✓

Safety features
OkCupid – Best Messaging System
$0.99 – $179.99 per item

X

In-app video calls


✓

Same-sex matching


✓

Safety features
DOWN – Best Free Version
$1.99 – $84.99 per item

X

In-app video calls


✓

Same-sex matching


✓

Safety features
Feeld – Best for Couples and Singles
$1.99 – $124.99 per item

X

In-app video calls


✓

Same-sex matching


✓

Safety features
Pure – Best Incognito Features
$1.00 – $79.99 per item

✓

In-app video calls


✓

Same-sex matching


✓

Safety features
Hud – Best Custom Preferences
$4.49 – $119.99 per item

✓

In-app video calls


✓

Same-sex matching


✓

Safety features
Grindr – Best for Gay, Bi, Trans, and Queer People
$0.99 – $359.99 per item

✓

In-app video calls


✓

Same-sex matching


✓

Safety features
Happn – Best Geo-Targeting Features
$0.99 – $144.99 per item

✓

In-app video calls


✓

Same-sex matching


✓

Safety features
Bumble – Best for Women
$0.99 – $149.99 per item

✓

In-app video calls


✓

Same-sex matching


✓

Safety features
Coffee Meets Bagel – Best Hookup-to-Dating Potential
$0.99 – $179.99 per item

✓

In-app video calls


✓

Same-sex matching


✓

Safety features