The Best Android Apps of 2022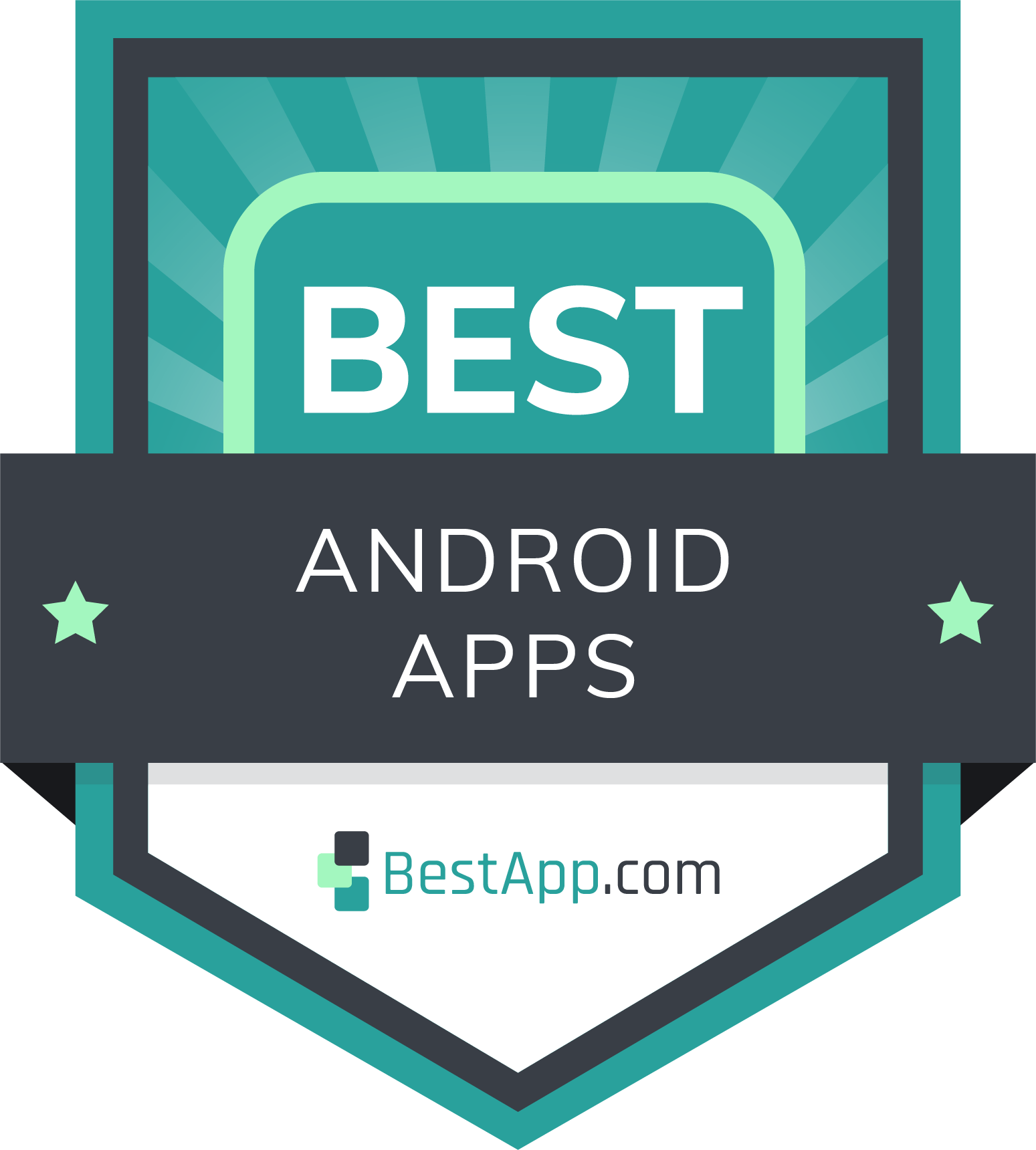 If you're looking for new Android apps to add to your phone, we suggest trying out Evernote as it is highly versatile and offers everything users need to take notes, make lists, and organize their schedules. But if Evernote doesn't have what you're looking for, we've found nine other great apps worth checking out. Here are the 10 best Android apps available.
Top 10 Android Apps to Try
How We Chose the Best Android Apps
To find the 10 best Android apps, we looked for those that offer free versions to help users get started, support multiple devices, are available for offline use, and include social features. We also noted which apps do and do not require subscriptions to use.
Choose the Android app that's right for you
Most of the apps on our list include a free version, making it easy to test out multiple apps to find those that suit your preferences. We also recommend reading user reviews to learn more about these apps and which may be right for you.
Start with a free trial
All of the apps on our list that require subscriptions also offer free trials lasting from one week to 30 days. Before spending any money, make sure to take advantage of the free trials to determine whether or not an app has the features you're looking for.
Our Android App Reviews
Evernote is our pick for the best Android app due to its advanced note-taking capabilities and other versatile features. With Evernote, users can take detailed notes complete with pictures, sketches, lists, audio clips, and web clippings. Unlike similar note-taking apps, you can even use your phone's camera to scan and upload documents to your notebook. You can sync notes across your devices, connect with Google Calendar, create multiple notebooks, and create organized to-do lists. Premium plans start at $7.99 per month and offer additional features such as unlimited devices, 10 GB of monthly uploads, offline access, and more.
Notable features:
Free version available
Subscription plans: Premium: $7.99/month; Plus: $3.99/user/month; Business: $14.99/user/month
Support available: Help & Learning, Discussion Forum, Email & Chat Support
Evernote Pros & Cons
What we like
What we don't like
Advanced note-taking capabilities
Restrictive free version
Syncs across devices
Google Calendar Integration
LastPass — Best for Password Management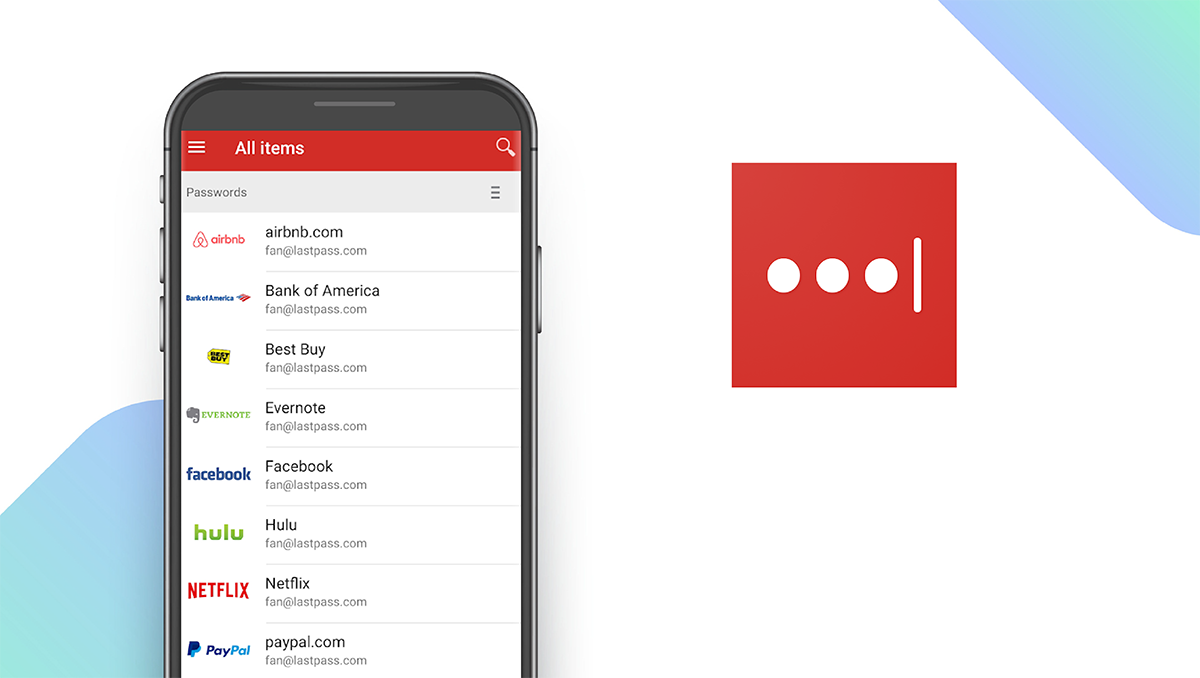 LastPass is the best password management app available on Android. Unlike any other apps on our list, LastPass lets users generate unique passwords, securely store login information for various websites, and autofill usernames and passwords to save time. LastPass automatically syncs your information across all of your devices, and on top of login information, you can also store credit cards, private notes, and other sensitive personal data. The app supports multi-factor authentication to protect your password vault from unauthorized access. You can perform security audits in the app to review your password strength and see which ones need to be replaced.
Notable features:
Free version available
Subscription plans: Premium: $3/month; Families: $4/month; Teams: $4/user/month; Business: $6/user/month
Support available: Email, FAQs, Help Topics, Community
LastPass Pros & Cons
What we like
What we don't like
Secure password management
Free version only supports one device
Password generator
Multi-factor authentication
Pocket Casts — Best for Podcast Listeners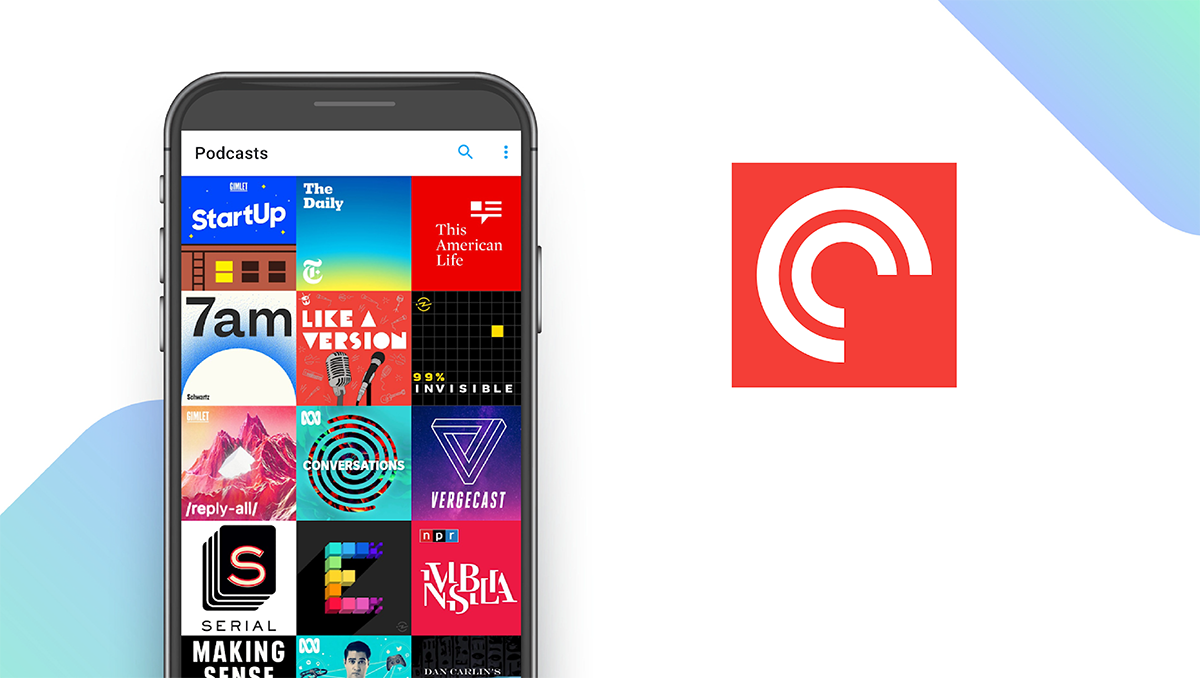 For podcast listeners, we recommend Pocket Casts due to its extensive library of popular podcasts, intuitive playback controls, and discovery features. Users can browse podcasts by charts, categories, and networks, share podcast episodes with friends, and export their podcast collections at any time. Pocket Casts also features more powerful playback controls than other podcast apps. You can slow or speed up the podcast, boost voice volume and reduce background noise, control playback from your Apple Watch, jump between chapters, and trim silent portions of podcasts to get through them faster. You can even pause your podcast on one device and pick up where you left off on another. Pocket Casts subscriptions start at just $0.99 per month and give users access to themes, file uploading, desktop apps, cloud storage, and more.
Notable features:
Free version available
Subscription plans: Plus: $0.99/month
Support available: Help Center, Email
Pocket Casts Pros & Cons
What we like
What we don't like
Powerful playback features
Can't search for specific episodes
Great for podcast discovery
Affordable subscription
Mint — Best Personal Finance App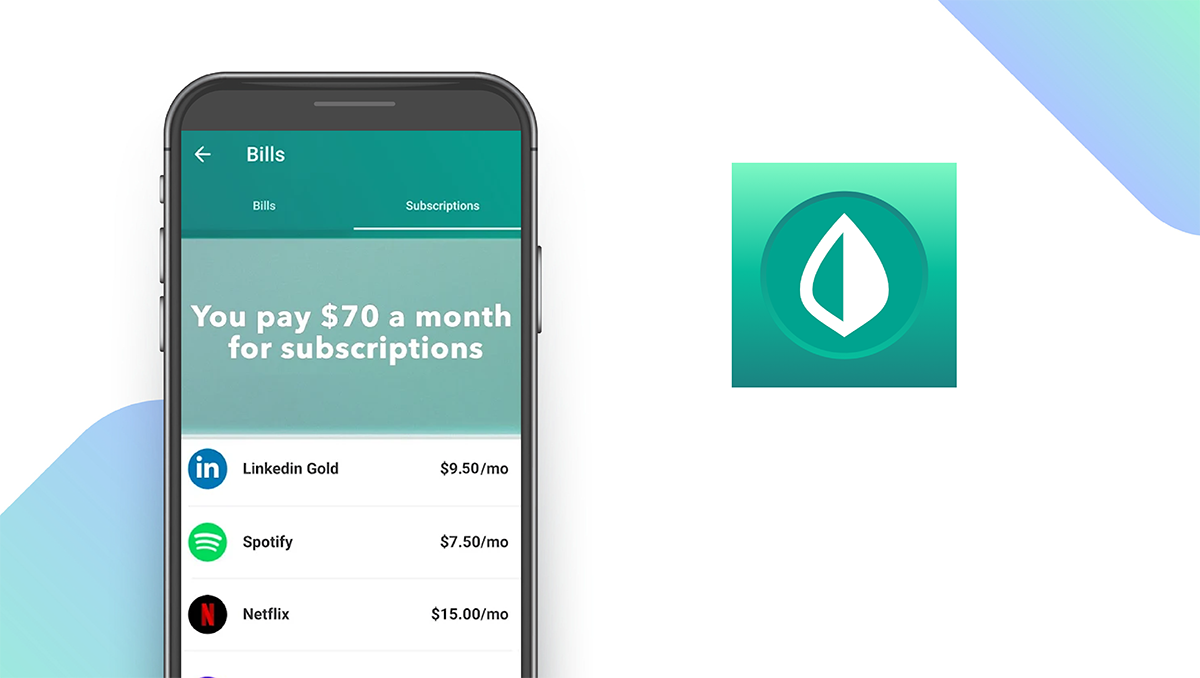 For users that need help maintaining a budget and tracking their financial health, Mint is the best personal finance app on Android. Unlike similar apps, users can connect all of their financial accounts to Mint, including bank accounts, credit cards, and student loan accounts, to view their balances and outstanding debts. You can keep track of active subscriptions, bills, and track spending across several categories to see where to cut back. The app helps you set and reach goals by providing personalized insights and custom budgets. Mint also lets users view their free credit scores, and if you file your taxes with TurboTax, you can track your refund through the app.
Notable features:
Free version available
Subscription plans: Premium: $16.99/month
Support available: Email, FAQs/Help
Mint Pros & Cons
What we like
What we don't like
Budget planning and expense tracking
Does not support multiple devices
Debt management
Free credit scores and credit reports
Signal — Best for Private Messaging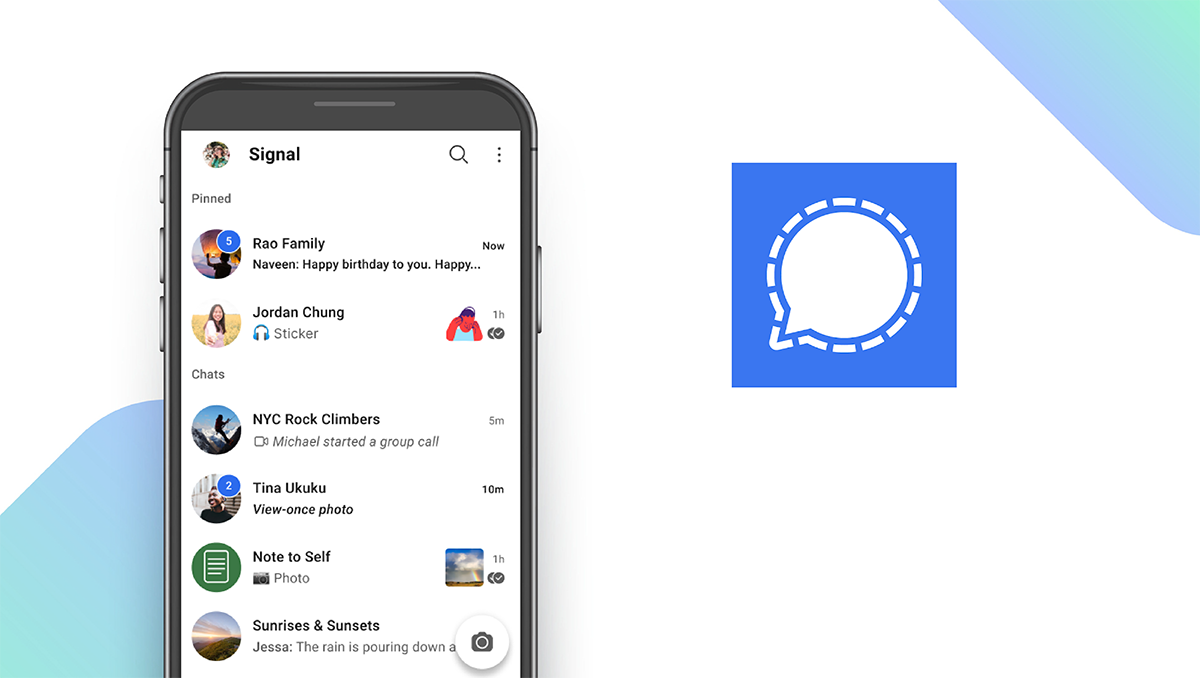 Signal is the ultimate private messaging app for users concerned about their privacy and security. Signal lets users send texts, disappearing messages, and make voice or video calls — all of which are end-to-end encrypted. You can create group chats and securely share files through the app. The app's encryption protocol is open source, meaning independent third parties can verify it. Unlike other private messaging apps, Signal includes a built-in photo editor that lets you sketch, crop, flip, or add text to your outgoing photos. You can set custom alerts for different contacts and switch to dark mode if you don't like the app's native theme. As a 501(c)(3) nonprofit, Signal is completely free to use and does not include ads, trackers, or in-app purchases.
Notable features:
Free version available
Subscription plans: None
Support available: Help/FAQs, Email, Tickets, Community Help
Signal Pros & Cons
What we like
What we don't like
Completely free to use
Does not support multiple devices
Secure messaging
Built-in photo editor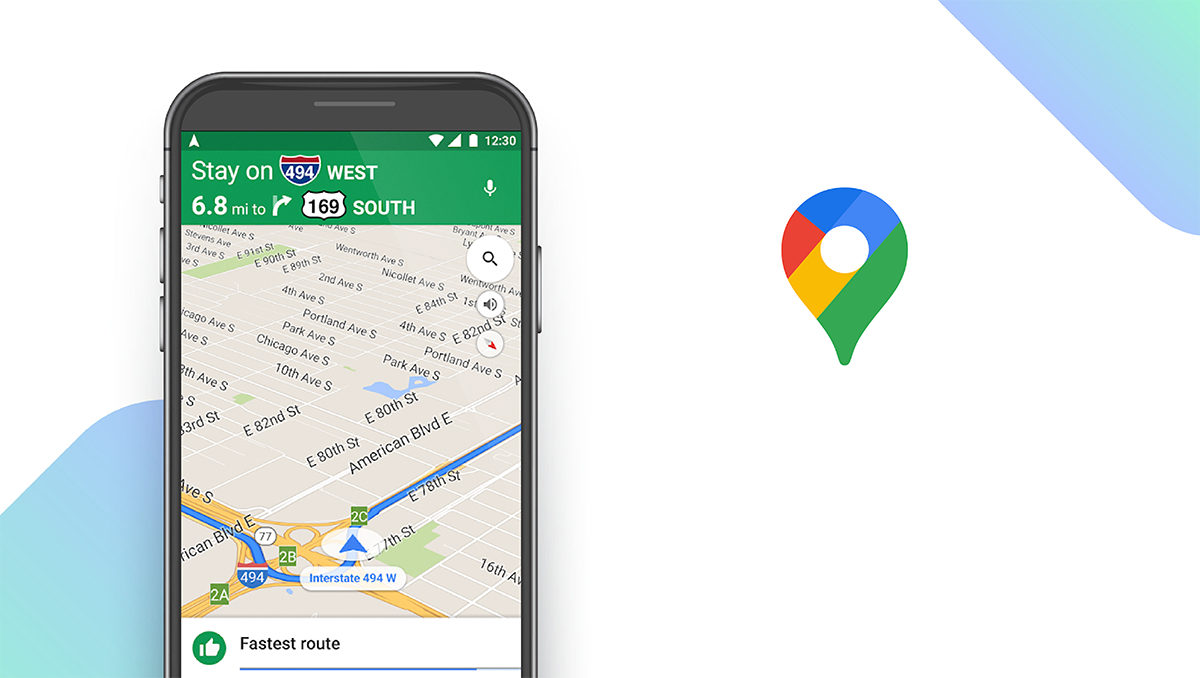 Google Maps is hands-down the best Android app for navigation. With Google Maps, users can get real-time GPS navigation, traffic, and transit information in over 220 countries and territories. Google Maps uses automatic rerouting based on live traffic, incidents, and road closure to help you find the best route to your destination, and you can turn on audio to get voice directions. You can turn on street view for walking directions to see exactly where to go. Google Maps stands out from other navigation apps due to its location discovery features. Users can search for nearby restaurants, gas stations, and other local businesses and see contact information, hours, and additional information. Google Maps even includes reliable offline maps and indoor maps for prominent locations like airports and malls.
Notable features:
Free version available
Subscription plans: None
Support available: Help Center, Email, Community Help
Google Maps Pros & Cons
What we like
What we don't like
Accurate real-time directions
Business hours not always accurate
Public transit information
Find local businesses
Netflix — Best Streaming Platform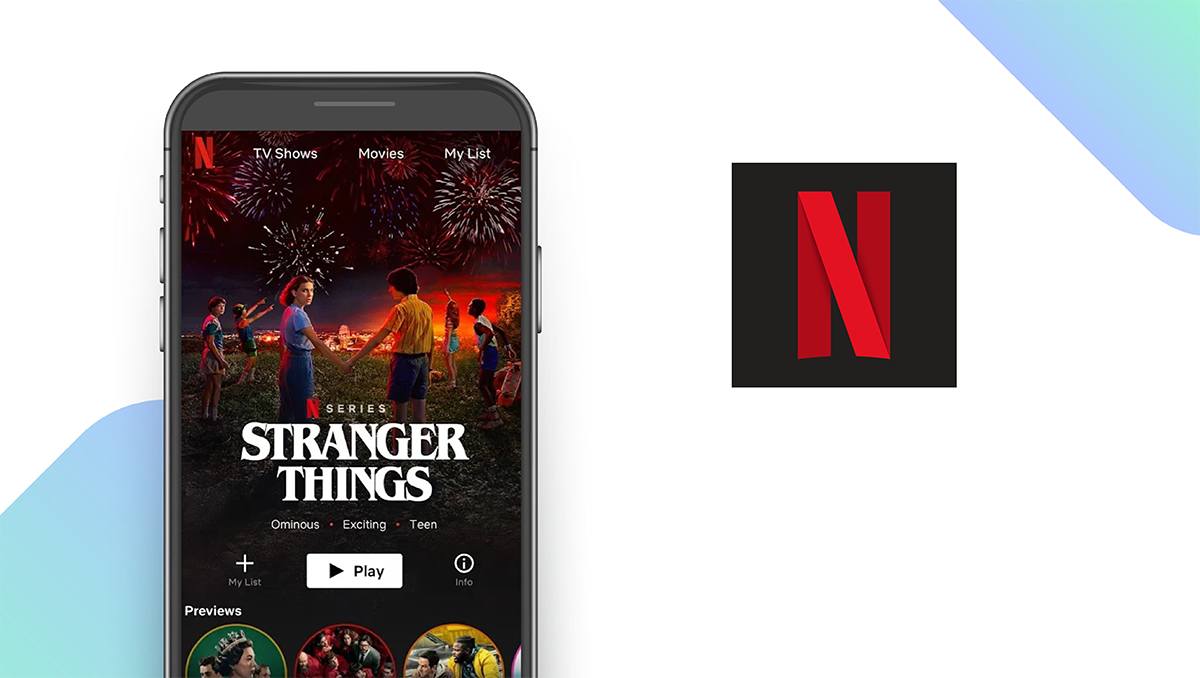 Netflix is one of the best and most popular TV and movie streaming platforms available on Android. Netflix boasts a vast catalog of shows and movies, including the company's original content. You can add titles to your watchlist, rate titles, and create multiple profiles for friends and family members. Netflix stands out from other streaming services thanks to its discovery features. Netflix will suggest shows and movies based on your viewing behavior as you rate titles. You can also browse by category or search for new shows and movies by title, actor, director, or genre. Netflix also lets users download specific titles for offline viewing, making it a great source of entertainment while traveling.
Notable features:
Free version not available
Subscription plans: Basic: $8.99/month; Standard: $13.99/month; Premium: $17.99/month
Support available: Help Center, Call through the Netflix app, Live Chat, FAQs
Netflix Pros & Cons
What we like
What we don't like
Extensive library of TV shows and movies
No free version
Great discovery features
Download titles for offline viewing
Spotify — Best Music Streaming App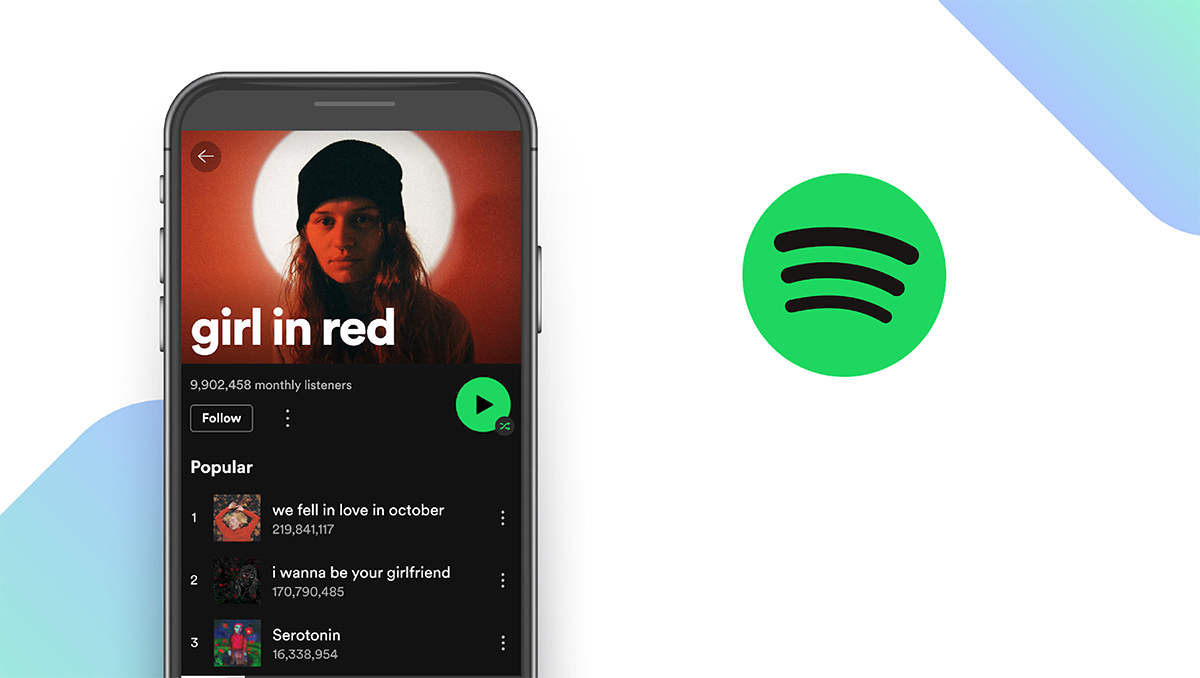 For those who spend a lot of time listening to music and podcasts, Spotify is a must-have app. Spotify has one of the largest music streaming catalogs available. Users can browse albums, singles, and playlists to add music to their libraries and stream music on-demand. Spotify stands out from streaming apps like Apple Music thanks to its great discovery features. Spotify will generate personalized playlists and radio stations based on your personal listening preferences with a single tap. The app is also home to a large library of popular podcasts, and with a Premium subscription, users can download songs and podcasts for offline listening.
Notable features:
Free version available
Subscription plans: Individual: $9.99/month; Duo: $12.99/month; Family: $15.99/month; Student: $4.99/month
Support available: Help Center, Email, Community
Spotify Pros & Cons
What we like
What we don't like
Curated playlists and radio stations
Free version contains excessive ads
Great selection of podcasts
On-demand music streaming
Slack — Best for Workplace Communication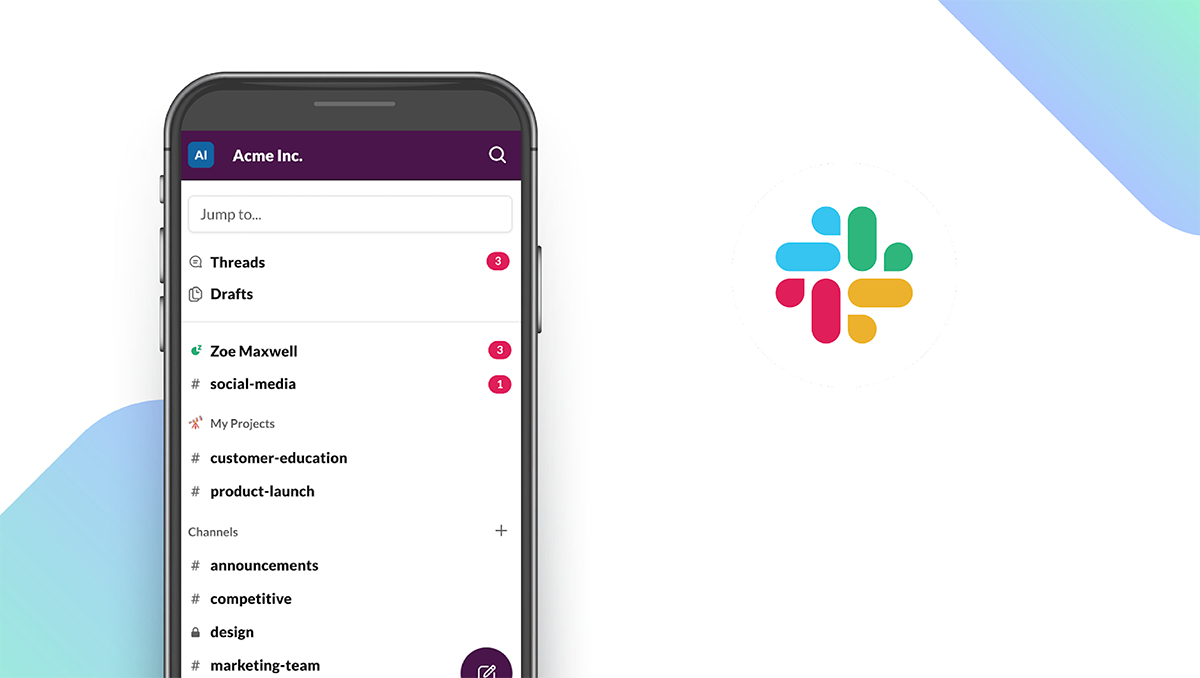 Slack is the best app on Android for businesses and remote teams that need a comprehensive solution for workplace communication. Slack users can create channels, invite team members, organize conversations by topics, projects, or other categories, and send messages to or call other members. You can share and edit files, customize notifications, set your status, and conduct video calls at any time. Slack stands out from similar apps due to its many integrations, including popular productivity apps like Google Drive, Salesforce, Dropbox, Asana, Twitter, and Zendesk. The free plan is suitable for freelancers and smaller teams. However, larger teams will benefit from one of the paid plans, which start at $6.67 per month and provide additional features like priority support, more storage, and message highlights.
Notable features:
Free version available
Subscription plans: Pro: $6.67/user/month; Business+: $12.50/user/month; Enterprise Grid: Contact Sales
Support available: Email, Help Center, Tickets
Slack Pros & Cons
What we like
What we don't like
Supports messaging, voice, and video calls
Costly subscription plans
Integrates with productivity apps
Supports file sharing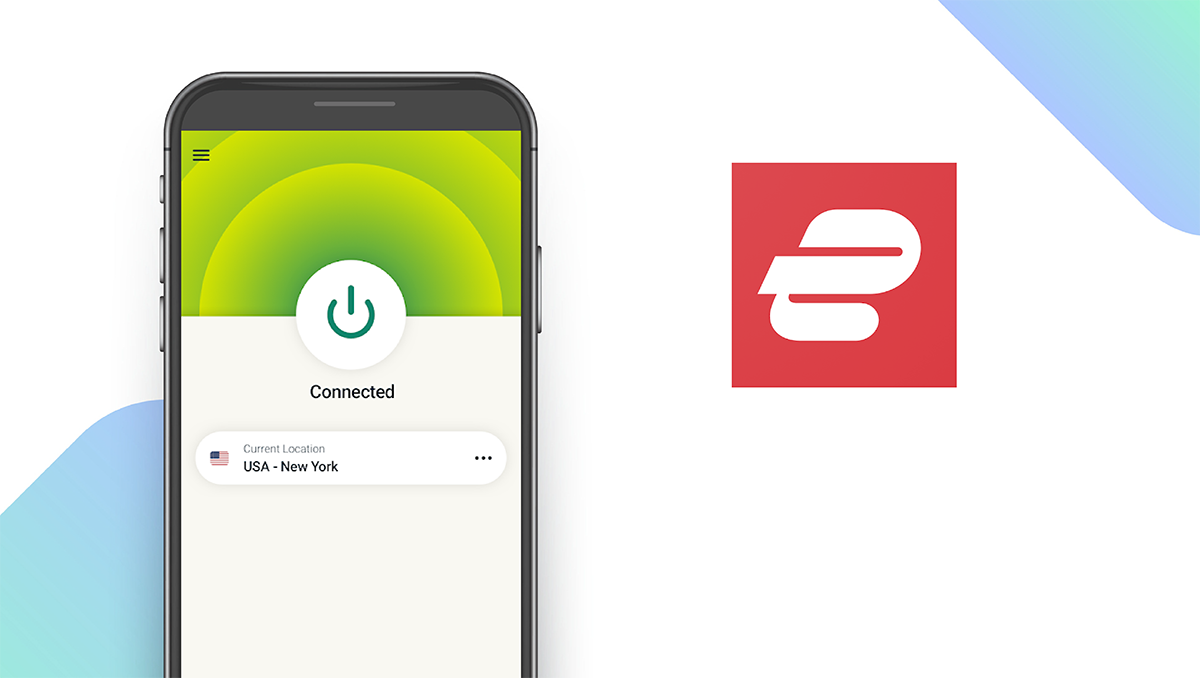 ExpressVPN is the best VPN app on Android and offers all the features users need to browse the web safely on their phones. With one tap, users can turn on the VPN and start browsing the web or using apps with fast speeds and unlimited bandwidth. The app uses best-in-class 256-bit encryption to protect your internet traffic, and with a single subscription, you can use ExpressVPN on up to five supported devices. ExpressVPN is more versatile than most VPN apps as it is available on iOS, Android, Apple TV, Roku, PlayStation, Xbox, and as an extension for Google Chrome, Firefox, and Edge. There is no free plan available, but users can get started with a seven-day free trial.
Notable features:
Free version not available
Subscription plans: 1-Month Subscription: $12.99; 12-Month Subscription: $99.99; 6-Month Subscription: $59.99
Support available: Chat, FAQ, Email, Video Tutorials
ExpressVPN Pros & Cons
What we like
What we don't like
Unlimited bandwidth
No free version
Supported on multiple devices
256-bit encryption
Android Apps: Features Summary Table
Android Apps Comparison Table
App
Subscription Fees or In-App Purchases
Features
Evernote — Top Pick
Premium: $7.99/month
Plus: $3.99/user/month
Business: $14.99/user/month

✓

Free


✓

Multiple Devices


✓

Offline


✓

Subscription


✓

Social/Sharing
LastPass — Best for Password Management
Premium: $3/month
Families: $4/month
Teams: $4/user/month
Business: $6/user/month

✓

Free


✓

Multiple Devices


✓

Offline


✓

Subscription


✓

Social/Sharing
Pocket Casts — Best for Podcast Listeners
Plus: $0.99/month

✓

Free


✓

Multiple Devices


✓

Offline


✓

Subscription


✓

Social/Sharing
Mint — Best Personal Finance App
Premium: $16.99/month

✓

Free


X

Multiple Devices


✓

Offline


✓

Subscription


✓

Social/Sharing
Signal — Best for Private Messaging
None

✓

Free


X

Multiple Devices


✓

Offline


X

Subscription


✓

Social/Sharing
Google Maps — Best for Navigation
None

✓

Free


✓

Multiple Devices


✓

Offline


X

Subscription


✓

Social/Sharing
Netflix — Best Streaming Platform
Basic: $8.99/month
Standard: $13.99/month
Premium: $17.99/month

✓

Free


✓

Multiple Devices


✓

Offline


✓

Subscription


✓

Social/Sharing
Spotify — Best Music Streaming App
Individual: $9.99/month
Duo: $12.99/month
Family: $15.99/month
Student: $4.99/month

✓

Free


✓

Multiple Devices


✓

Offline


✓

Subscription


✓

Social/Sharing
Slack — Best for Workplace Communication
Pro: $6.67/user/month
Business+: $12.50/user/month
Enterprise Grid: Contact Sales

✓

Free


✓

Multiple Devices


✓

Offline


✓

Subscription


✓

Social/Sharing
ExpressVPN — Best Mobile VPN
1-Month Subscription: $12.99
12-Month Subscription: $99.99
6-Month Subscription: $59.99

✓

Free


✓

Multiple Devices


X

Offline


✓

Subscription


✓

Social/Sharing