The Best Apps for Gluten-Free Living of 2023
Written by: BestApp.com App Testing Team - Updated: Oct 01, 2021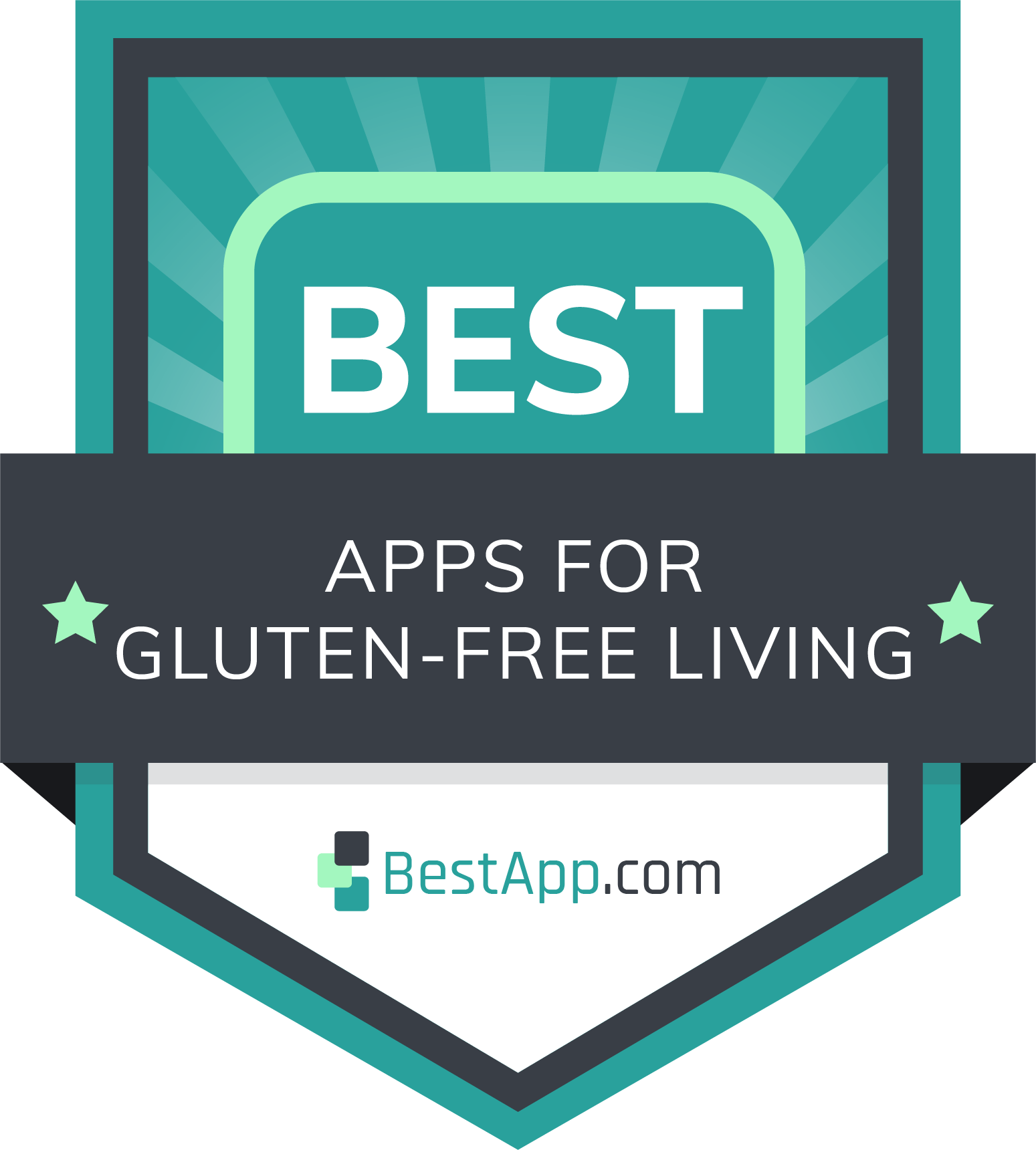 From meal-planning apps to restaurant finders, there are dozens of apps for gluten-free living that can help you stick to a healthy diet. Our top pick is Fooducate because it has a nutrition tracker, recipe ideas, and more. But since your needs may vary, we've also selected nine other apps that cover different aspects of a gluten-free lifestyle.
Top 10 Gluten-Free Living Apps to Try
How We Chose the Best Apps for Gluten-Free Living
We looked for apps that offer several key features, such as a location-based tool to look for nearby restaurants or a barcode scanner to compare grocery store items. Each app has a different focus, so you may want to try out more than one option.
Choose the gluten-free living app that's right for you
The best gluten-free app for you depends on where you are in your gluten-free journey. Some apps are designed to help you track symptoms to figure out which foods you can and can't eat, while others offer more general nutrition advice. It's worth reading some reviews in the App Store or Google Play store to find out what other users think.
Ask your doctor for advice
There are a lot of opinions about gluten out there, from skeptics who don't believe celiac disease is real to those who have self-diagnosed their own gluten intolerance. When in doubt, listen to your body and ask a medical professional before making any long-term changes to your fitness routine or eating habits.
Our Gluten-Free Living App Reviews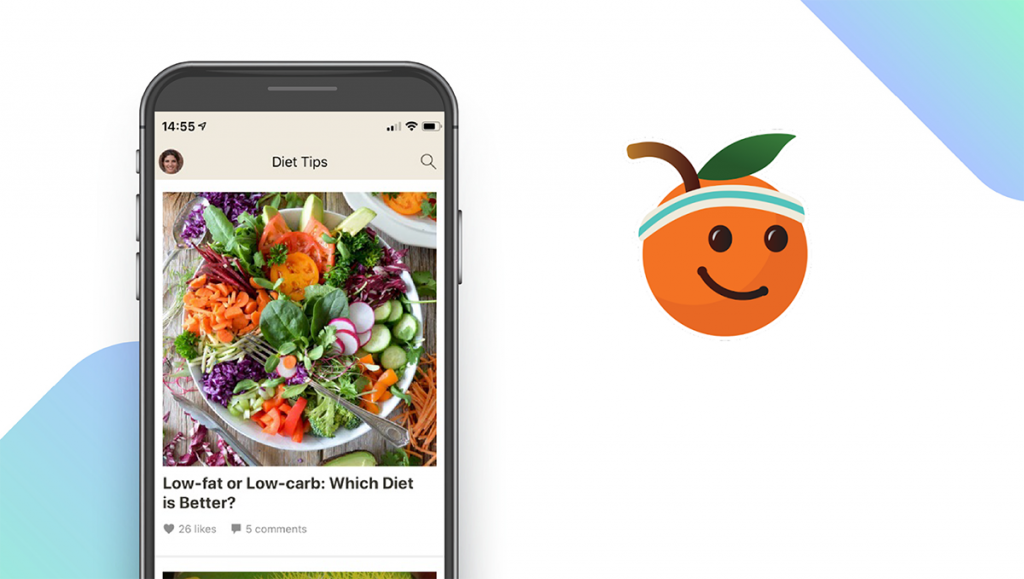 Download: Android ★★★★★★★★★★ | iOS ★★★★★★★★★★
Fooducate is our top pick because in addition to giving you plenty of gluten-free recipe ideas, this app can help you learn more about the overall nutritional content of the foods you eat. You can search for gluten-free versions of popular products, such as Barilla Fettuccine or Mission Tortillas, and view the calorie content, net carbs, and more. There's also a community forum where you can trade tips with other users, as well as a food tracker and daily diet tips. The downside to this app is that you'll have to subscribe to the Pro version if you want to track specific allergens such as gluten.
Notable features:
Pro: $3.99/month
Support available: FAQs, Email, Contact Form
Fooducate Pros & Cons
What we like
What we don't like
Community Forum
Allergen info requires upgrade
Extensive product database
Mealime — Best Free App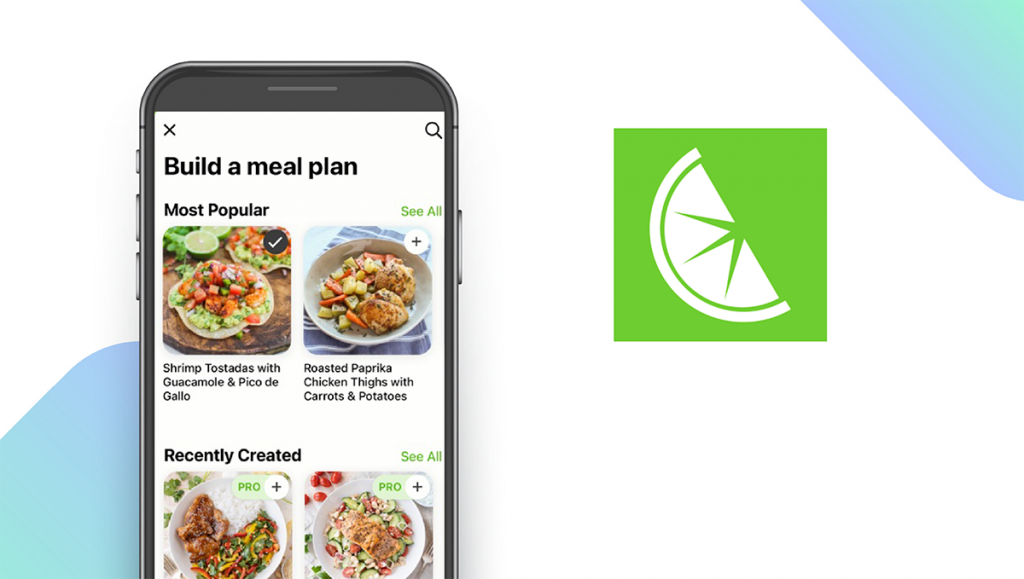 Download: Android ★★★★★★★★★★ | iOS ★★★★★★★★★★
Mealime is the best free app on our list, with apps for both iOS and Android and even a Google Chrome extension so you can save recipes from your browser. You'll have to upgrade to a Pro account if you want access to nutritional information, such as calories and micronutrients, but the free version offers plenty of features for gluten-free meal planning. You can choose from a list of menu categories, including vegan and pescetarian, and filter the results even further to eliminate common allergens like soy and gluten. Whether you have one food intolerance or many, Mealime can help you find healthy meal ideas without compromising on taste.
Notable features:
Meal Planner Pro: $5.99/month
Support available: Email, Knowledge Base, Contact Form
Mealime Pros & Cons
What we like
What we don't like
Multiple search filters
Nutritional information costs extra
Google Chrome extension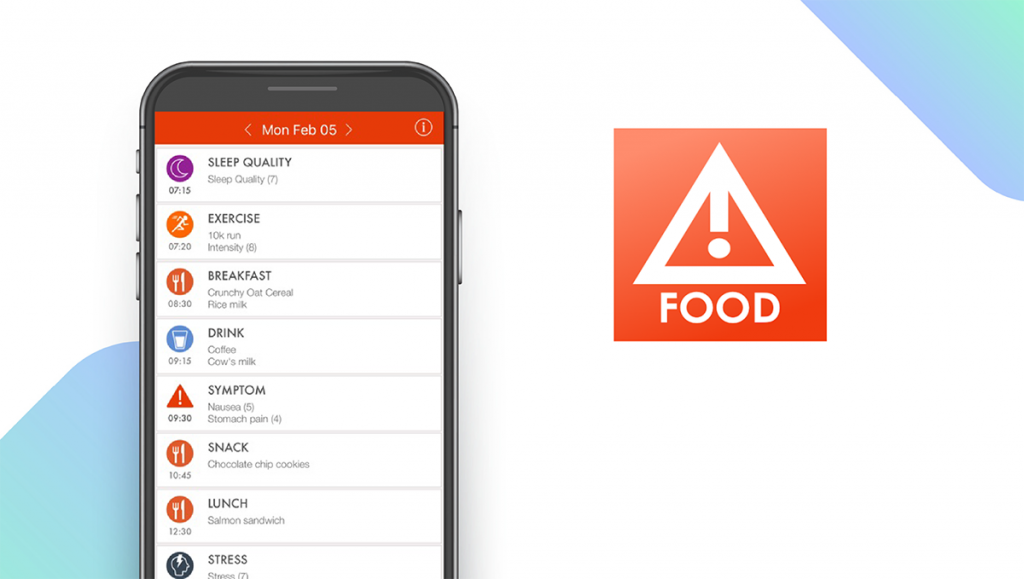 Download: Android ★★★★★★★★★★ | iOS ★★★★★★★★★★
mySymptoms is the best food diary app for those who don't know yet if they're intolerant to gluten. You can track the foods you eat, when you eat, and how often you experience IBS symptoms. Not only that, but you can take note of your sleep quality, bowel movements, and exercise routine to help you narrow down what's going on with your body. mySymptoms has built-in analytics to identify patterns over the course of 3, 6, or 12 months. You can keep the results private and password-protected, or share them with your doctor or medical professional.
Notable features:
Free
Support available: Email, Contact Form
mySymptoms Pros & Cons
What we like
What we don't like
Sleep and exercise tracker
No recipes
Password-protected account
No restaurant finder
Built-in analytics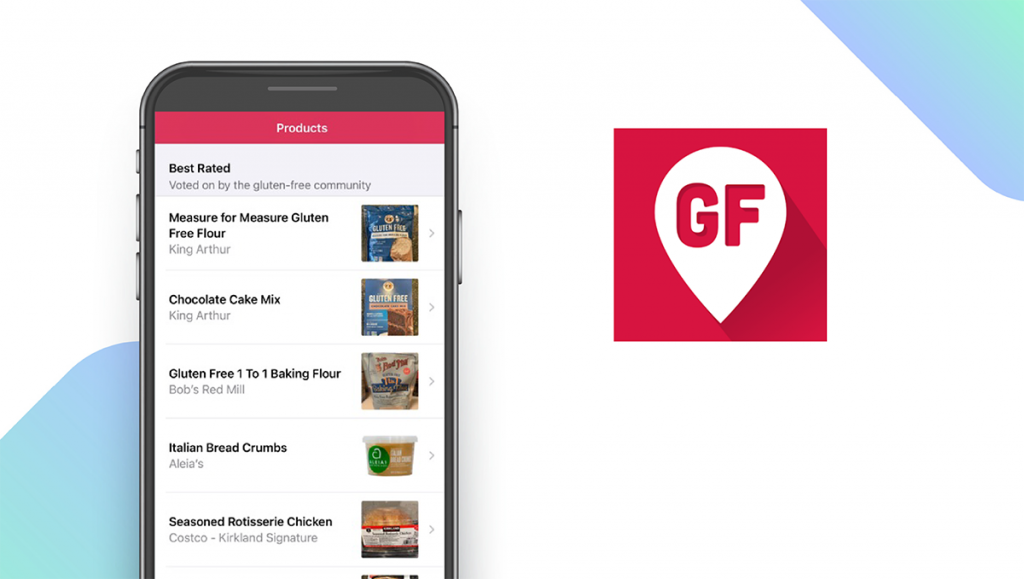 Download: Android ★★★★★★★★★★ | iOS ★★★★★★★★★★
Find Me Gluten Free is the best restaurant finder on our list because it makes it easy to find places to eat with gluten-free options in your area. Its map-based interface will be familiar to anyone who's used similar apps like Yelp. You can search on the map for chains, bakeries, brunch spots, and more with user reviews and badges such as "Dedicated GF" to give you more insight into nearby dining options. The app is free, but the Premium version will remove ads and give you access to three additional filters: Open Now, Most Celiac Friendly, and a By Direction filter to show you restaurants on your route.
Notable features:
Premium: $19.99/year
Family Plan: $29.99/year
Support available: FAQs, Email
Find Me Gluten Free Pros & Cons
What we like
What we don't like
Location-based map tool
Free version has ads
"Dedicated GF" options
Some filters cost extra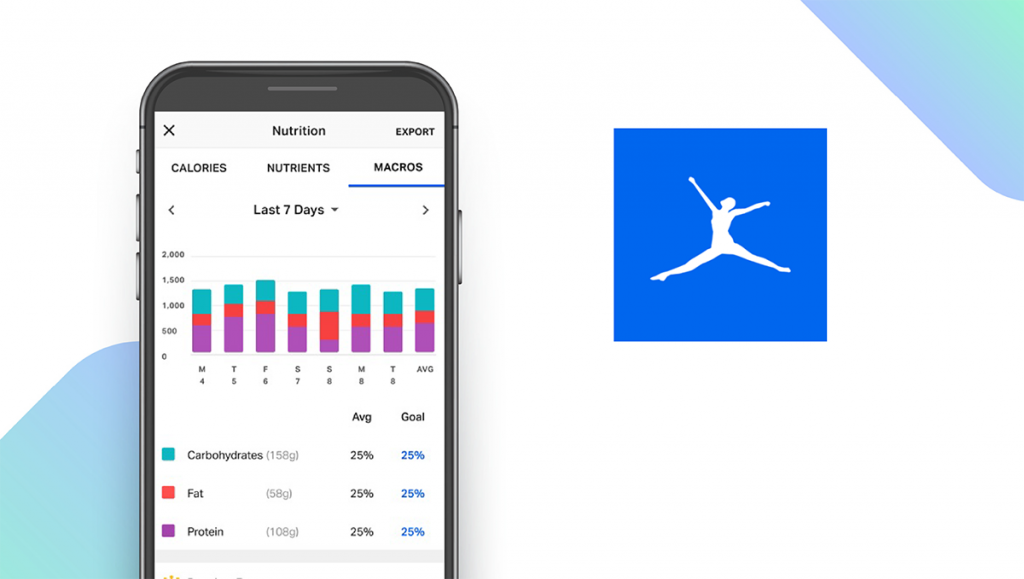 Download: Android ★★★★★★★★★★ | iOS ★★★★★★★★★★
MyFitnessPal is the best overall nutrition app on our list, because it offers recipes, a calorie and nutrition tracker, and more. This app isn't specifically designed for gluten-free diets, but you can customize it to meet your needs, whether you're gluten-free, dairy-free, or have a combination of food allergies. One of its most powerful features is its AI-powered meal scanner, which can detect your meal just from a photo – no barcode required. Use it to log your meals and track your calories and macronutrient intake over time. MyFitnessPal also offers a free trial of its Premium features if you want to try it out yourself before subscribing.
Notable features:
90-Day Free Trial
Premium: $9.99/month
Support available: Help Center, Chat, Email
MyFitnessPal Pros & Cons
What we like
What we don't like
Lengthy free trial
Not specifically-gluten free
AI-powered meal scanner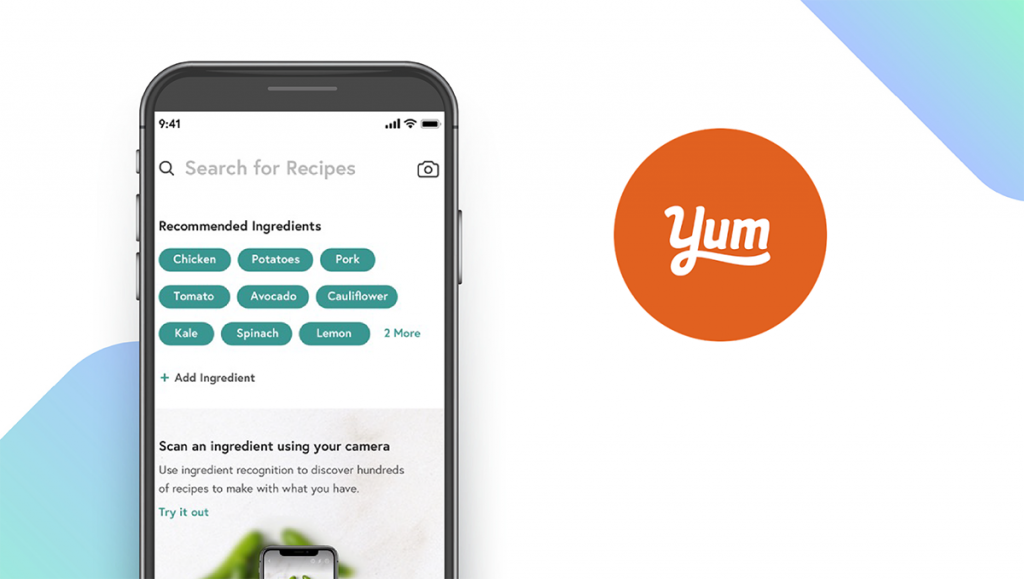 Download: Android ★★★★★★★★★★ | iOS ★★★★★★★★★★
Yummly is a cooking app with over two million recipes to choose from. While not all of those recipes are gluten-free, the number of options allows you to set your own personal dietary profile and only see recipes that meet your needs. You can also browse gluten-free subcategories such as bread recipes, dessert recipes, and crockpot recipes. Most of Yummly's features are free, but you'll have to pay $4.99 per month to use the Meal Planner. Other options include searching by ingredients, seasonal recipes, or techniques. There is also a Smart Shopping list to make gluten-free shopping even easier.
Notable features:
14-Day Free Trial
Pro: $4.99/month
Support available: Help Center/FAQ, Email
Yummly Recipes Pros & Cons
What we like
What we don't like
User-submitted recipes
Not specifically-gluten free
Gluten-free subcategories
Meal planner costs extra
ShopWell — Best for Grocery Shopping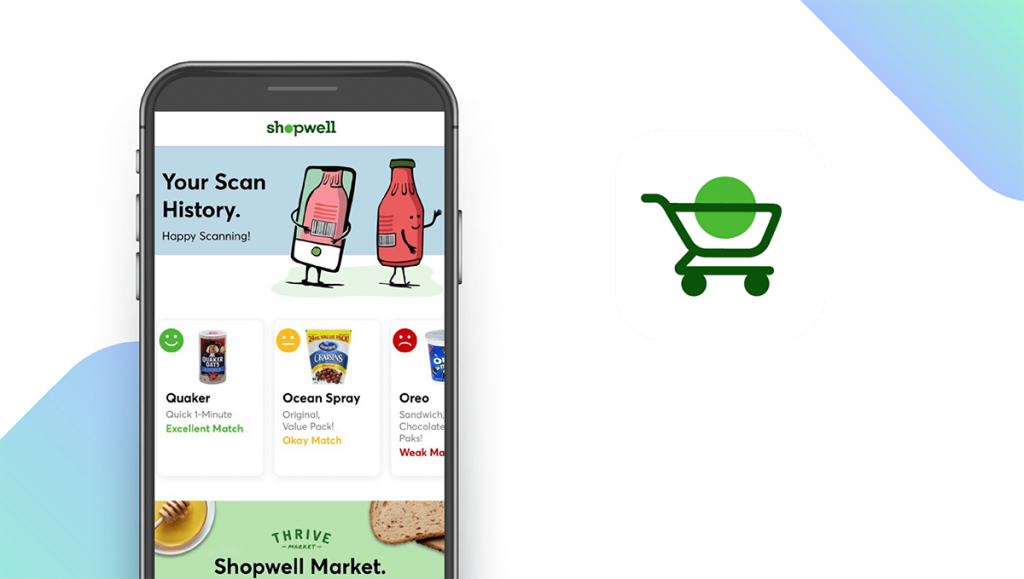 Download: Android ★★★★★★★★★★ | iOS ★★★★★★★★★★
ShopWell is a completely free app that simplifies nutrition labels and helps you discover new foods that fit your lifestyle. After you create a Food Profile with your dietary goals, health concerns, allergies, and dislikes, ShopWell can provide you with personalized nutrition scores for more than 400,000 foods. Simply scan any item to see quick nutritional information and learn how it matches with your needs. You can also create lists of your favorite foods and share them with family and friends, and there's a location awareness feature to help you find products in your local grocery store. ShopWell supports over 20 diets — in addition to gluten-free and low-FODMAP, you can use this app to help with pregnancy, anemia, high cholesterol, diabetes, peanut allergies, shellfish allergies, and much more.
Notable features:
Free
Support available: Email, Help Center, Ticket
ShopWell Pros & Cons
What we like
What we don't like
Completely free to use
No live customer support
Customized Food Profile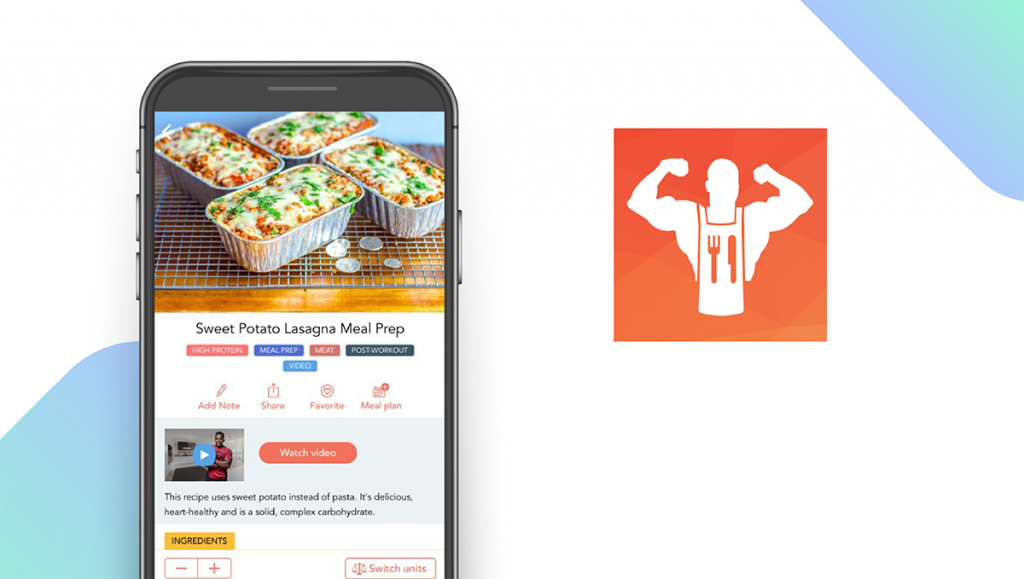 Download: Android ★★★★★★★★★★ | iOS ★★★★★★★★★★
Fit Men Cook started out as a Tumblr blog and has evolved into a full-fledged cooking app aimed at men who want to improve their health and lifestyle. You'll find creative recipe ideas like Gluten-Free Waffle Corn Dogs and Gluten-Free Almond Crust Pizza. You can also browse other categories such as low carbs, post-workout, and vegetarian to find recipes that match multiple dietary preferences. Fit Men Cook is known for its social media presence and "Healthy Habits" challenges that encourage you to make healthier decisions in the kitchen.
Notable features:
Pro: $0.99/month
Support available: Email, Contact Form
Fit Men Cook Pros & Cons
What we like
What we don't like
Dozens of recipe categories
No barcode scanner
"Healthy Habits" challenges
No location-based search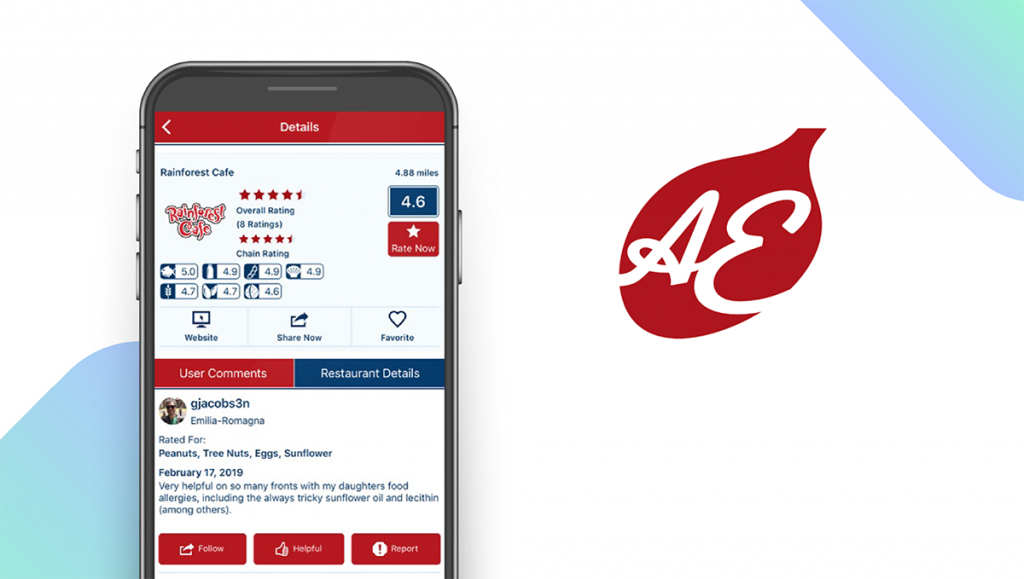 Download: Android ★★★★★★★★★★ | iOS ★★★★★★★★★★
AllergyEats is a U.S. restaurant finder app built specifically for diners with food allergies. In addition to searching by location, you can find allergy-friendly guides to popular destinations like D.C., New York City, and Walt Disney World. Allergen settings include dairy, soy, peanut, sesame, and gluten, and you can save them to your profile so you don't have to start over every time. There is even an option to make reservations by clicking on an OpenTable link. You can also read reviews from diners with similar allergies to find out which restaurants could accommodate their dietary restrictions and which could not.
Notable features:
Free
Support available: Email, Feedback Form
AllergyEats Pros & Cons
What we like
What we don't like
Peer reviews
No barcode scanner
OpenTable booking links
No recipe ideas
Lose It! — Best for Weight Loss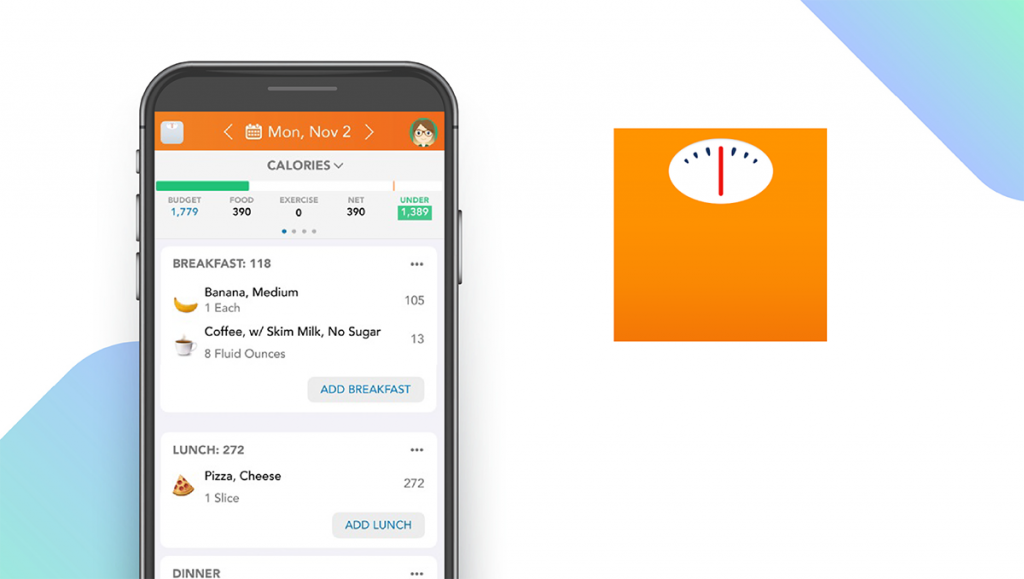 Download: Android ★★★★★★★★★★ | iOS ★★★★★★★★★★
Lose It! Is a food tracking app that's designed to help you lose weight, but it can also help you maintain your gluten-free diet. You can set goals in advance, then use the barcode scanner or camera to log the food you eat. Lose It! can help you keep track of your water intake, calories, and macronutrients. It even integrates with Apple Health and Google Fit devices so you can monitor your diet and exercise all in one place. The app's basic features are free, but you can subscribe to the Premium version for upgrades like a "nutrigenomics" report.
Notable features:
7-Day Free Trial
Premium: $3.33/month or $39.99/year
Support available: Help Center, Chat, Email
Lose It! Pros & Cons
What we like
What we don't like
Activity tracker integrations
Not specifically gluten-free
DNA-based "nutrigenomics" report
Gluten Free Living Apps: Features Summary Table
Gluten Free Living Apps Comparison Table
App
Subscription Fees or In-App Purchases
Features
Fooducate — Top Pick
Pro: $3.99/month

X

Location-Based


✓

Scanner


✓

Personalized


✓

Recipes


✓

Sharing/Community
Mealime — Best Free App
Meal Planner Pro: $5.99/month

X

Location-Based


X

Scanner


✓

Personalized


✓

Recipes


✓

Sharing/Community
mySymptoms — Best Food Diary
Free

X

Location-Based


✓

Scanner


✓

Personalized


X

Recipes


✓

Sharing/Community
Find Me Gluten Free — Best Restaurant Finder
Premium: $19.99/year
Family Plan: $29.99/year

✓

Location-Based


X

Scanner


X

Personalized


X

Recipes


✓

Sharing/Community
MyFitnessPal — Best Nutrition App
Premium: $9.99/month

✓

Location-Based


✓

Scanner


✓

Personalized


✓

Recipes


✓

Sharing/Community
Yummly Recipes — Best Cooking App
Pro: $4.99/month

X

Location-Based


X

Scanner


✓

Personalized


✓

Recipes


✓

Sharing/Community
ShopWell — Best for Grocery Shopping
Premium: $4.99/month

X

Location-Based


✓

Scanner


✓

Personalized


✓

Recipes


✓

Sharing/Community
Fit Men Cook — Best App for Men
Pro: $0.99/month

X

Location-Based


X

Scanner


X

Personalized


✓

Recipes


✓

Sharing/Community
AllergyEats — Best for Allergies
Free

✓

Location-Based


X

Scanner


✓

Personalized


X

Recipes


✓

Sharing/Community
Lose It! — Best for Weight Loss
Premium: $3.33/month or $39.99/year

X

Location-Based


✓

Scanner


✓

Personalized


✓

Recipes


✓

Sharing/Community