Is Cash App Safe?
Written by: BestApp.com App Testing Team - Updated: May 17, 2022
Cash App is an incredibly popular peer-to-peer payment platform that rivals competitors like Venmo and PayPal. You can use Cash App to send money to others, make payments online or in person with a Cash App debit card, receive payments, make deposits to your bank account, and even purchase stocks and cryptocurrency.
The app is easy to set up and use, and with its versatile features it's no wonder how popular it has become over the past several years. But before trying the app for yourself, you might be wondering how safe Cash App is.
To use the app, you'll have to provide personal identifying and financial information, so it's important that you're able to trust the app to safely handle your personal data.
Here's everything you need to know about whether or not you should trust Cash App to handle your money and personal information.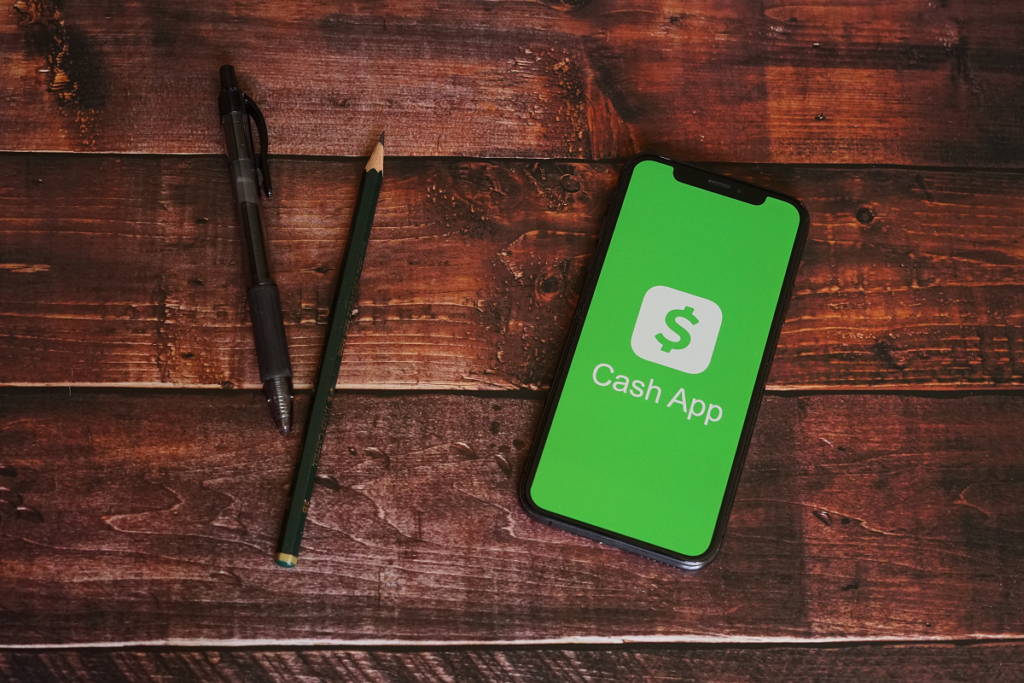 What Is Cash App?
Cash App is a mobile peer-to-peer payment platform focused primarily on facilitating payments between users. Using your Cashtag — the username associated with your Cash App account — you can send money to other users, request money, receive payments, and withdraw your money at any time.
Cash App can even serve as an alternative to a traditional bank account, as you can set up direct deposits on the app. Users can also order a Cash App debit card, complete with a custom signature, to make online and in-store purchases using their Cash App balance. The app will show you nearby locations where you can deposit cash into your Cash App account, and you can set up recurring deposits to regularly add money to your account from your debit card.
Cash App users also have the option to invest in stocks with as little as $1. You can buy stocks, follow a stock to view its price history, find company information, view key stats, and gift stocks to other Cash App users.
For cryptocurrency enthusiasts, Cash App lets users purchase bitcoin directly through the app, and with the Bitcoin Boost feature you can earn bitcoin on purchases using your Cash App debit card.
Lastly, one of the app's most recent features is free tax filing after acquiring Credit Karma Tax. This includes free federal and state filing, tax refund estimations, and free audit defense — all of which can be done through the app on your phone or desktop.
Is Cash App Safe?
Before sharing your information with Cash App, it's important to know whether you can trust the service to keep your data private and confidential.
Like its competitors, Cash App takes several steps to protect its users' personal and financial information. Cash App uses encryption and fraud detection technology to protect user data and keep your money secure. The app is also PCI-DSS level 1 compliant. This means it meets certain standards that ensure companies store, transmit, and process credit card data safely and securely.
Whether you're using a public or private Wi-Fi connection or data service, all information you submit to Cash App will be encrypted before being securely sent to the app's servers. You can learn more about Cash App's security measures here.
The app also features several tools that users can use to safeguard their accounts and information, including Touch ID, Face ID, PIN code security, and payment verification. By enabling these settings, users can protect their accounts against unauthorized users.
One important thing to keep in mind is that Cash App transactions are not reversible. This means that if you accidentally send money to someone, your only chance at getting it back is hoping the person is honest and returns it to you.
You should also note that your Cash App balance is not FDIC-insured. Although the app offers services allowing you to use it as an alternative to traditional banking accounts, this is generally not recommended because you could lose access to your balance if the company is hacked or goes out of business.
Advantages of Using Cash App
There are many reasons to use Cash App. The app is easy to use and offers a convenient way for friends and family members to send money to each other.
If you're thinking about trying the app, there are several great advantages to consider:
Cash App can be used as an alternative or a supplement to a traditional bank account. You can use your Cash App routing number and account number to set up direct deposits, deposit cash at ATMs, use your Cash Card to make purchases online and in-store, and set up automatic payments using your Cash App balance.
You can enable Cash Card Boosts, which let you earn rewards on debit card purchases, including discounts and cash back.
There are no fees when making payments using your Cash App account.
All Cash App transactions are encrypted to keep your information and money safe.
You can invest in stocks, gift stocks to other Cash App users, and even purchase cryptocurrency.
Cash App offers free tax filing services to all users. This includes free federal and state filing.
If you're looking for a feature-rich platform to make and receive payments, manage your money, and potentially invest in stocks, Cash App is a great choice and a leading alternative to platforms like Venmo and PayPal.
Disadvantages of Using Cash App
Cash App offers a wide range of powerful and user-friendly features, but before getting started, it's important to be aware of some of the app's shortcomings:
Your Cash App balance is not FDIC-insured, which means your entire balance could be lost if Cash App were to shut down or lose your money for some other reason.
There is a $2 transaction fee when using your Cash Card at ATMs.
ATM withdrawals are limited to $310 per transaction and $1,000 per seven-day period.
Your Cash App balance does not earn interest.
These disadvantages make Cash App a less-than-ideal option for users looking for a new banking platform. However, as a peer-to-peer payment service, Cash App remains a great choice and is one of the best options available in the App Store.
Beware of Scams and Phishing
Cash App users are often targeted by scammers who are trying to steal their money or personal information.
If you use Cash App or are planning to start using Cash App, it's important to be aware of some of the common scams you may run into so you can more easily avoid them.
One of the most common scams Cash App users fall victim to is phishing. Phishing scams typically involve a person impersonating Cash App and emailing, calling, or messaging you in an attempt to extract personal information. These messages may even redirect you to a fake website that mimics the official Cash App website in an attempt to convince you the email is legitimate.
To avoid phishing scams, Cash App recommends users only reply to emails from contacts they know and trust. Any communications from Cash App will come from an address that ends with @square.com, @squareup.com, or @cash.app.
Cash App also states that "emails from the Cash Team or Square will only contain links to websites at square.com, squareup.com, cash.app, or cash.me. If an email contains links to other websites, it was NOT sent by Square."
You should never respond to emails or calls that ask you to provide sensitive information or make a payment, as Cash App Support will never require you to do this.
Users should also be wary of transaction scams, which involve individuals promising goods or services in exchange for payment, only to take the money and disappear once the transaction is complete. To avoid these scams, it's important to only send money to contacts you know and trust.
How to Keep Your Account Safe
Generally speaking, Cash App is safe to use and you can trust it to safely handle your money and personal information.
But to ensure your account is protected, users should take extra steps to safeguard their information:
Because your Cash App balance isn't FDIC-insured, you should avoid keeping too much money in your account at any time.
Enable the Security Lock setting in your Cash App account so your passcode is required for every Cash App payment.
Enable payment notifications so you are notified by email or text whenever your account is used to make a payment.
Only sign in to your Cash App account on your primary device, and don't sign in to Cash App on any devices other people have access to.
Whenever you sign in to Cash App on a new device, you'll receive a verification code. If you receive a code via email or text message but haven't recently signed in to Cash App on a new device, make sure to change your password.
Set up two-factor authentication to prevent unauthorized users from logging in to your account.
Only send money to users you know and trust, and ignore requests from users you don't recognize.
By keeping these tips in mind, you can use Cash App without worrying too much about your money or personal information being compromised.