The Best Online Therapy Apps of 2022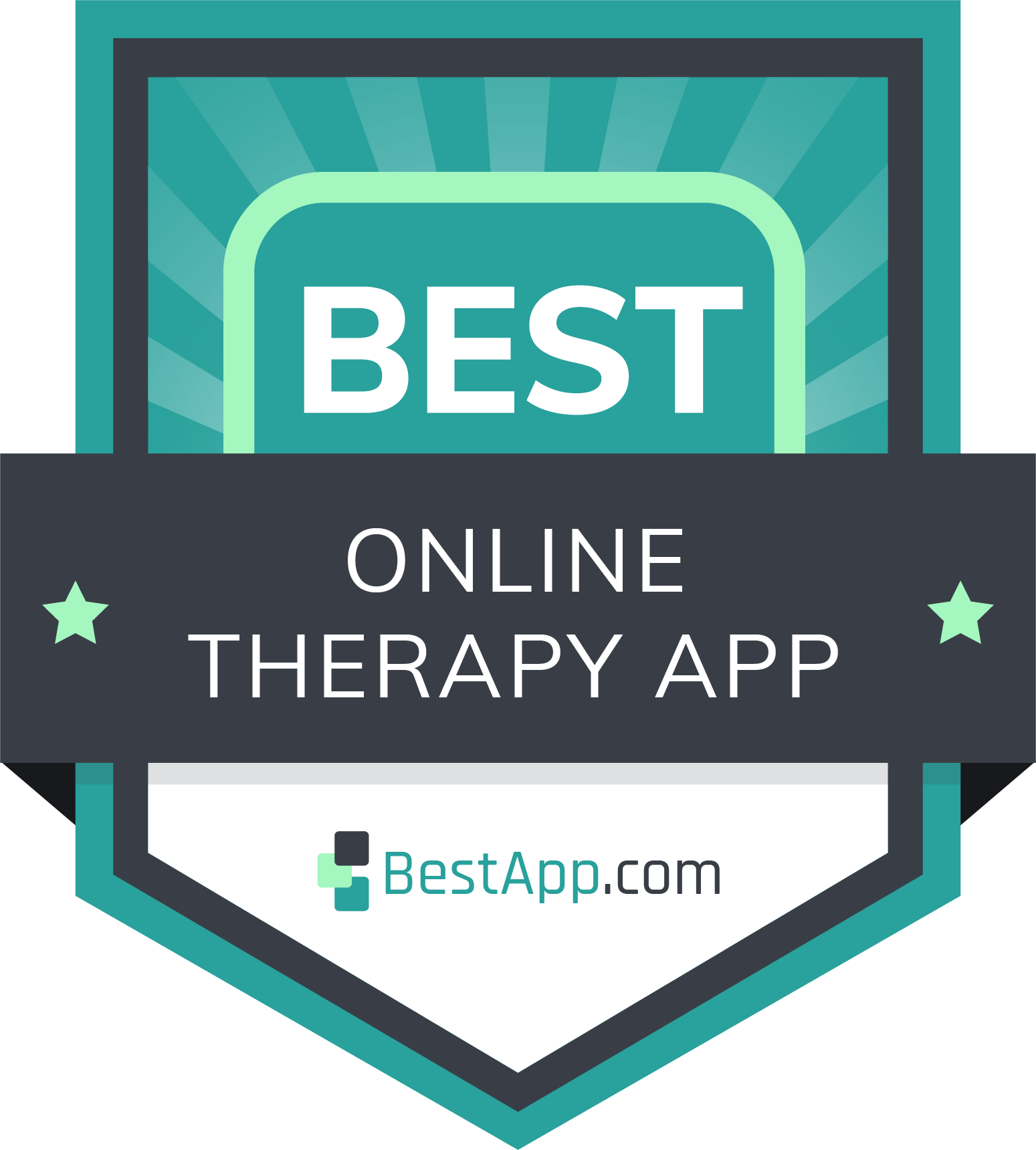 Your mental health is just as important as your physical health, but sometimes life commitments and busy schedules make it hard to get help. That's where online therapy apps come in. Our top pick is BetterHelp because it has the best set of features and is the most accessible, but if it's not quite what you're looking for, we have nine other options on this list.
Top 10 Online Therapy Apps to Try
How We Chose the Best Online Therapy Apps
When choosing the best online therapy apps for this list, we placed a lot of weight on how accessible the therapy is. We looked at whether the services offered video sessions, live chat, and messaging capabilities outside of scheduled sessions. We also evaluated options based on whether it was possible for clients to get prescriptions for medication if needed.
Choose the online therapy app that's right for you
When you're trying to choose the best online therapy app for your situation, it's important to keep in mind your goals, needs, and preferences when it comes to counseling. If you know you respond well to cognitive behavioral therapy or are looking for a therapist with a similar spiritual background, make sure the service you're considering has providers that match up. You'll also want to make sure the app has the type of session interface you're looking for, whether that's live chat or video, as they all offer different options.
Paying for online therapy
Using an online therapy app can be a little different than going to an in-person counseling center when it comes to payment. Not all insurance providers cover telehealth services when it comes to mental health, and some of the apps don't work with insurance providers even if yours does. However, many offer sliding scales and financial assistance, which can make it more affordable.
Our Online Therapy App Reviews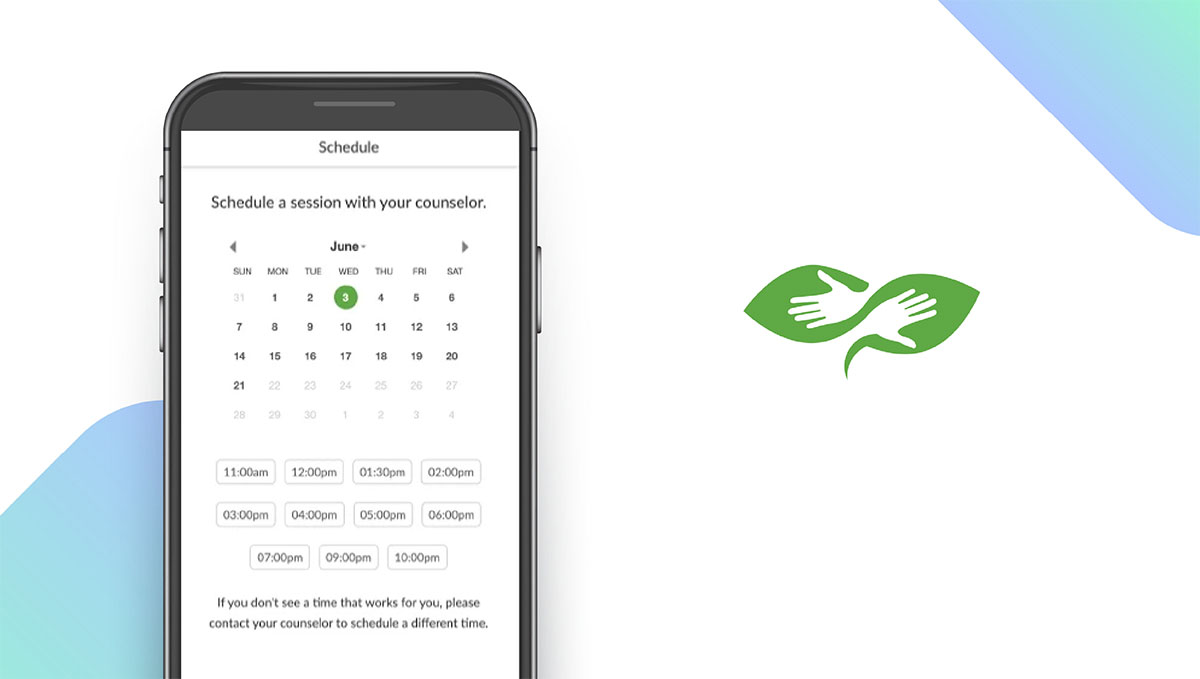 BetterHelp is our Top Pick because it has individual and couples counseling and a large number of providers to ensure you get the best match for your situation. You fill out a short questionnaire and enter your billing details (financial assistance is available for those who are approved), and then you'll be matched with a therapist within 24 hours. You can change counselors whenever you want if you don't immediately click, and a variety of session options are available, including video, live chat, and asynchronous messaging.
Notable features:
7-day free trial
$90-$120/week
Support available: FAQs, Email, Contact Form
BetterHelp Pros & Cons
What we like
What we don't like
Large number of providers
Not usually covered by insurance
Variety of session options
Journaling feature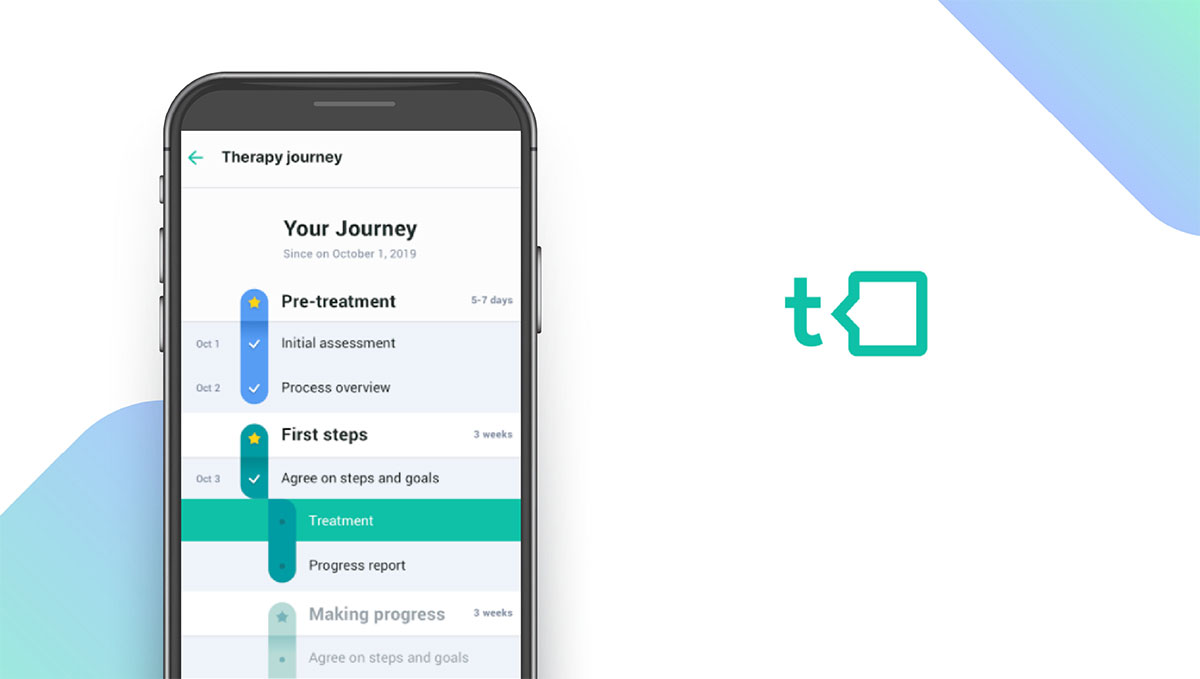 Talkspace is an online therapy app that can also provide psychiatry services if needed. It has a variety of options to suit your specific needs, including unlimited messaging services and traditional sessions conducted over video. To get started with Talkspace, all you have to do is fill out the short intake survey and provide payment details. You're instantly matched with a provider and can book an appointment within 48 hours. Talkspace offers the benefit of working with some insurance providers and can also sometimes be billed as an out-of-network provider, depending on your insurance.
Notable features:
7-day free trial
$65-$99/week
Support available: Help/FAQs, Customer Service Number
Talkspace Pros & Cons
What we like
What we don't like
Convenient session options
Schedule availability limited by provider
Covered by some insurance providers
Instantly match with a therapist
Regain — Best Free Trial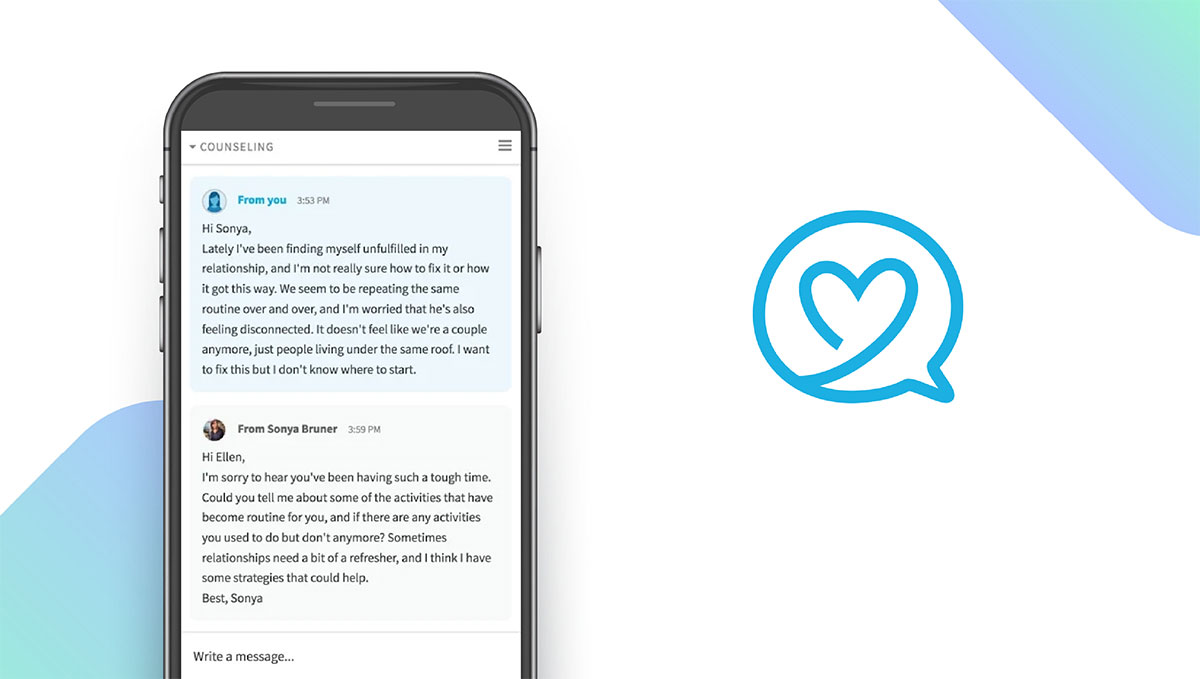 Regain focuses on relationship counseling and is mostly a couples counseling service, but individual counseling is available for those who are experiencing relationship issues but don't want to use joint counseling. Both partners share one account, which is important to know if you want to speak privately to the therapist. Live chat and video sessions are available, and you or your partner can also message your therapist between sessions. Regain offers a full seven-day free trial so you can ensure the service is what you're looking for before signing up for a full subscription.
Notable features:
7-day free trial
$90-$120/week
Support available: FAQs, Email, Contact Form
Regain Pros & Cons
What we like
What we don't like
Joint account for couples counseling
Providers can't prescribe medications
Video sessions and live chat functions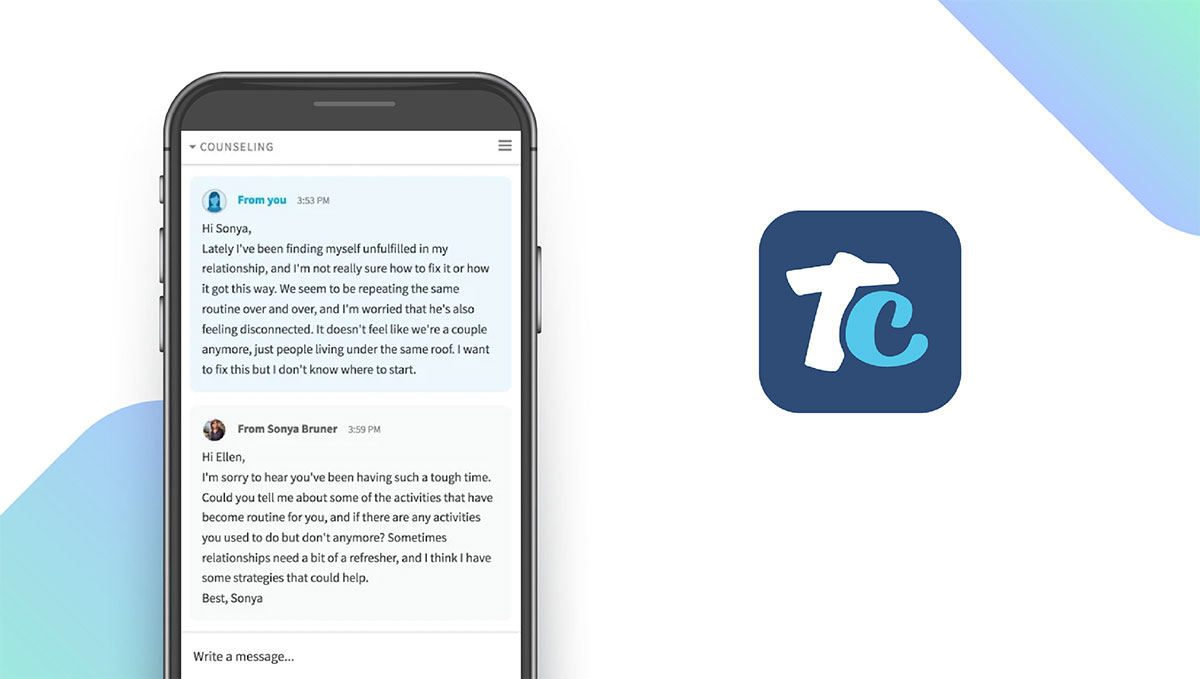 Teen Counseling provides a way for teens to engage in therapy on their own time and terms. Sessions are available by phone and via video, but teens can also do sessions that are entirely chat-based. Asynchronous messaging is available, so your teen can send a message to their therapist whenever they want to from wherever they are. Teen Counseling has more than 7,000 therapists, and you can switch between therapists as you need to ensure the best fit.
Notable features:
7-day free trial
$90-$120/week
Support available: FAQs, Email, Contact Form
Teen Counseling Pros & Cons
What we like
What we don't like
Chat features are comfortable for teens
Prescriptions aren't available
Several subscription options
Large number of providers
Amwell — Best for Those With Insurance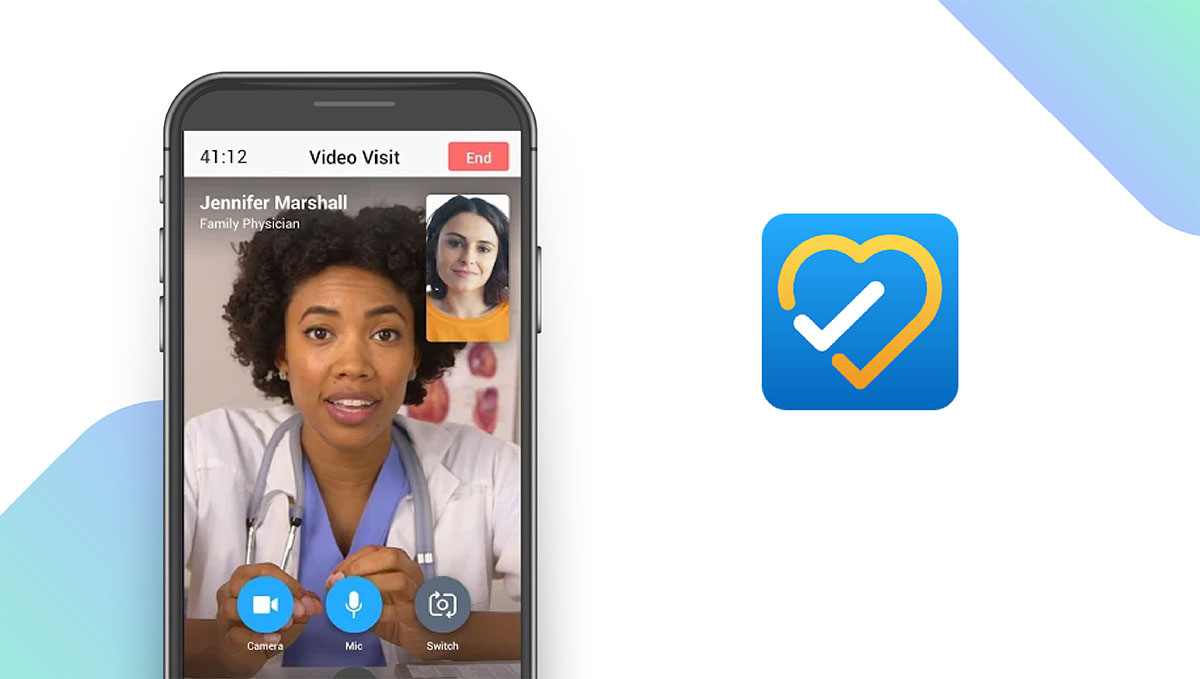 Amwell is one of the online therapy app picks on our list that's a larger telehealth platform. Amwell's mental health services are available to help with everything from anxiety issues to life transition challenges, and both individual and couples counseling is available. Sessions can be conducted over video, phone, and messaging, and Amwell also provides psychiatry services if your provider believes medication might be helpful. Amwell is offered as a benefit for members of several insurance companies, which may make it free or very low cost to use.
Notable features:
No free trial
$109-$129/week
Support available: FAQs, Customer Service Number
Amwell Pros & Cons
What we like
What we don't like
Psychiatry services available
No free trial option
Partners with many insurance providers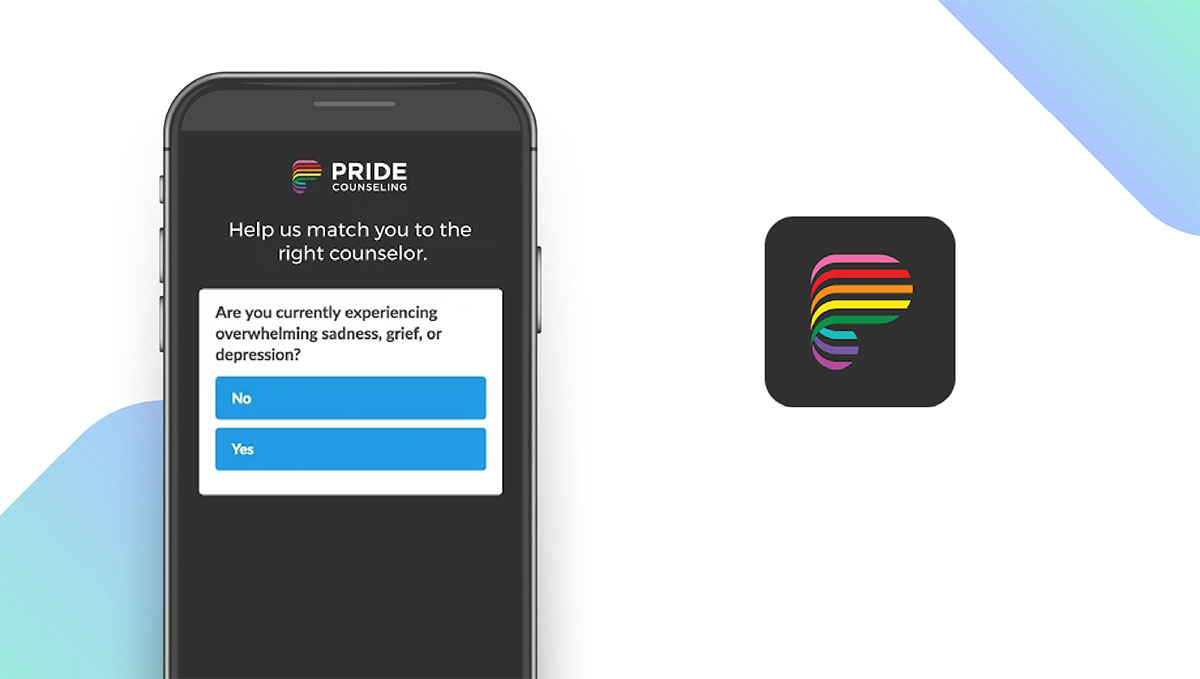 Pride Counseling is designed to cater specifically to the needs of the LGBTQ community. Therapists are available to discuss issues such as identity integration and family conflicts, but this service can also be helpful if you just want to ensure your therapist is open-minded and experienced with LGBTQ clients. You're matched with a counselor within a few days — sometimes within a few hours — and will be able to see that therapist's availability to start scheduling sessions. Video, phone, and live chat sessions are offered, and you can also message your therapist anytime and they'll get back to you when they're back in office hours.
Notable features:
No free trial
$90-$120/week
Support available: FAQs, Email, Contact Form
Pride Counseling Pros & Cons
What we like
What we don't like
Variety of session formats
No free trial option
Sliding fee schedule
7 Cups of Tea — Best for Emotional Support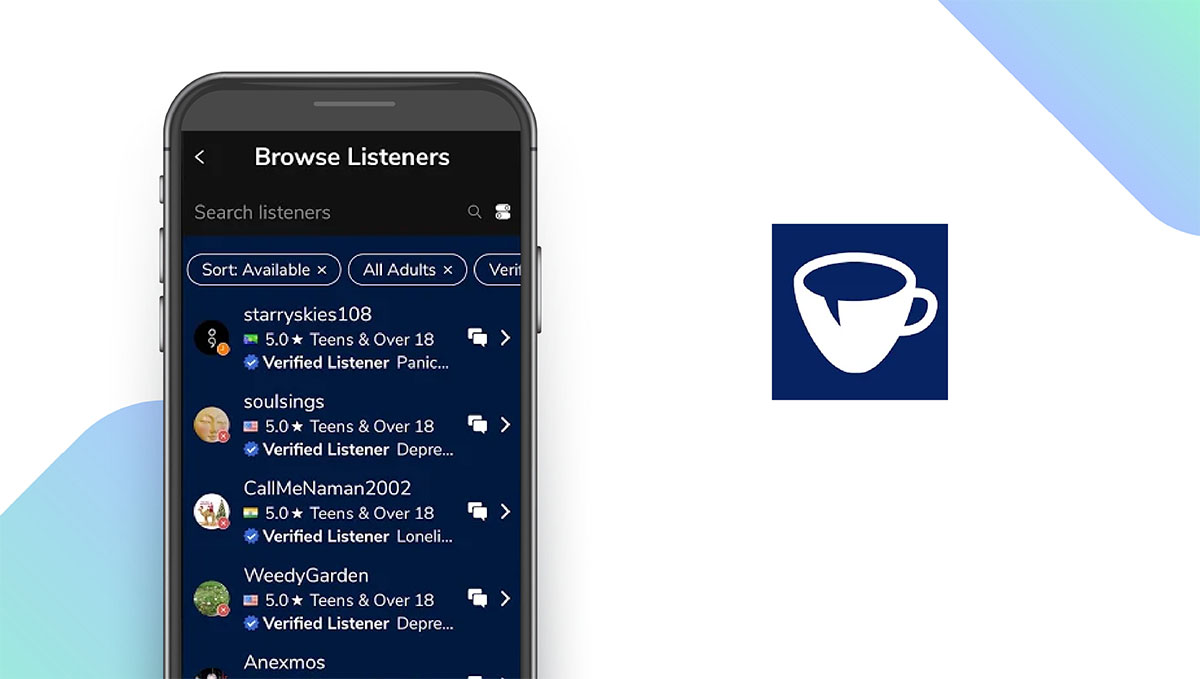 7 Cups of Tea works differently than most of the other online therapy apps on this list. Traditional therapy sessions are available via the app's telehealth platform, but users also get free access to a support chat that's available 24/7. The support chat is staffed by volunteers, but it can be helpful for nonemergency situations outside of business hours when you just need to know someone's listening. 7 Cups of Tea also offers self-paced growth paths and guides to help you better understand what mental health is, how it's affected by other factors, and how you can start moving toward a better place.
Notable features:
3-day free trial
In-app purchases: $6.99 – $400 per item
Support available: Help Center
7 Cups of Tea Pros & Cons
What we like
What we don't like
24/7 support through chat
Video sessions aren't available
More affordable than some other services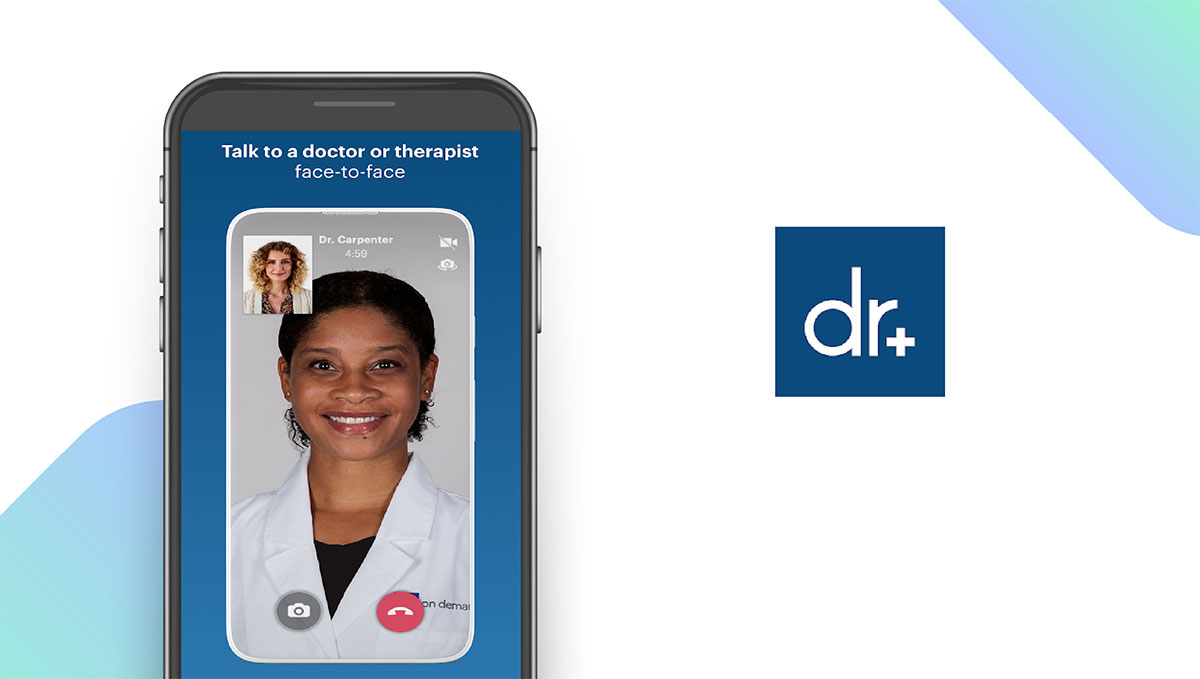 Doctor On Demand was one of the first telehealth providers, and it's used for all kinds of telemedicine — not just mental health services. This means you can also access psychiatry services and get medications prescribed if needed. Doctor On Demand lets you browse through available therapy providers so you can pick someone who has a background that seems to fit your needs, and you can book appointments on your own availability. Live chat, video sessions, and messaging are all options through the Doctor On Demand app.
Notable features:
$129-$299/session
Support available: FAQs, Email, Message, Phone
Doctor On Demand Pros & Cons
What we like
What we don't like
Large library of providers
Expensive if not covered by insurance
Covered by some insurance
Psychiatry care available
MDLive — Best for Availability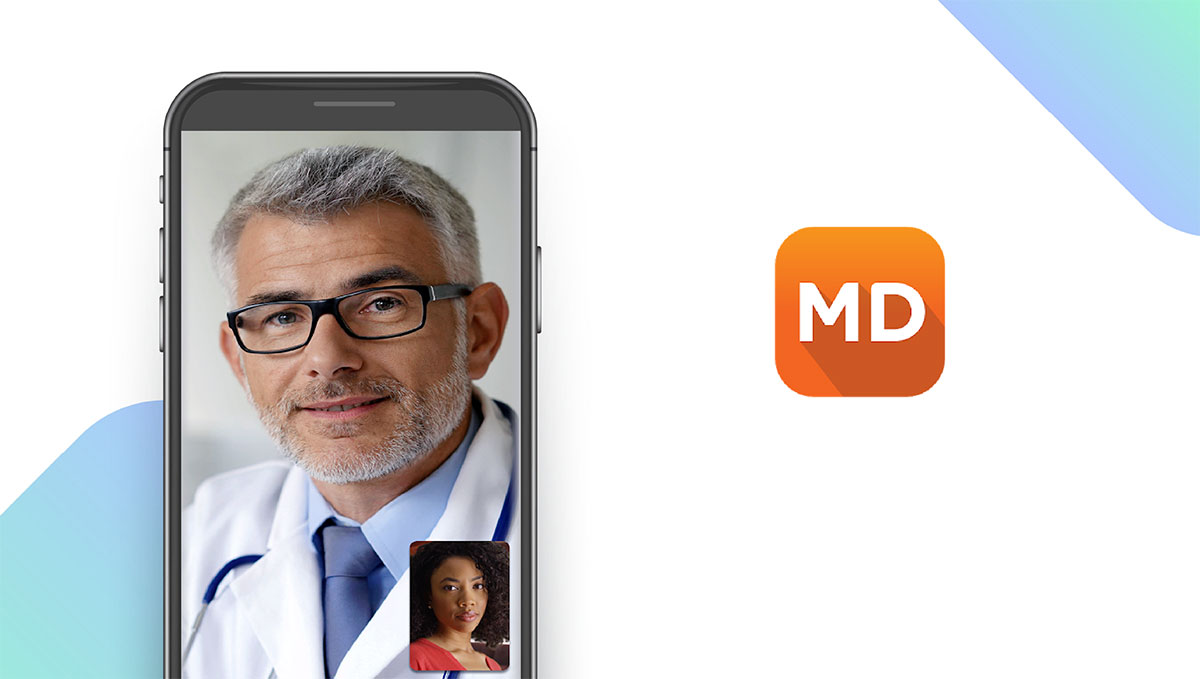 MDLive is another large telemedicine provider on this list that offers both behavioral and psychiatric care, but it's special in the fact that you can have a session on demand 24 hours a day, 365 days a year. This makes it an excellent option for those who want to be able to have instant access to a therapist or who have work hours that don't allow for traditional daytime availability. You can start using the service as soon as you sign up, with no waiting period. Because providers set their own availability, you may not be able to access the same therapist every time.
Notable features:
$99-$284/session
Support available: FAQs, Customer Service Number, Contact Form
MDLive Pros & Cons
What we like
What we don't like
Prescription medications are available
You may not have the same therapist
24/7/365 access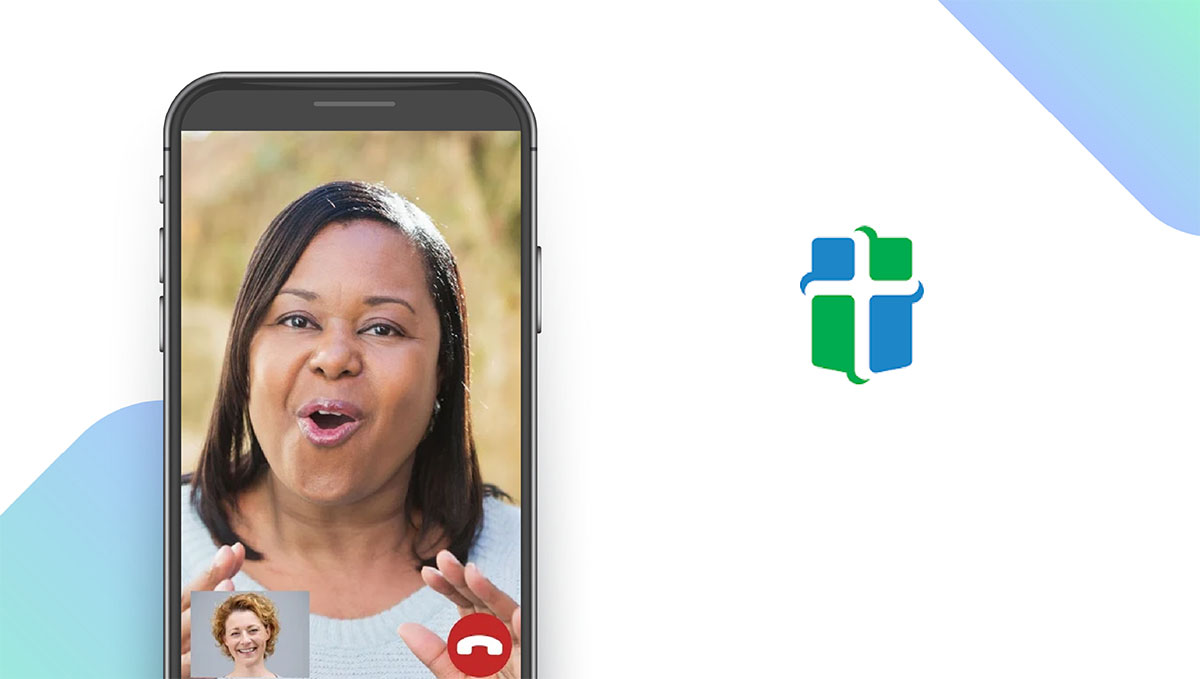 Faithful Counseling has all the features of the best online therapy apps, but it's presented with a spiritual focus. Clients can opt to only be matched with providers who have the same spiritual background they do, and they can also decide how much they want religion to play into their sessions, from general talk about spiritual health to praying in sessions. Clients can set goals with their providers and track their progress through the app. There's also a journal feature that's private, but individual entries can be shared with the provider if desired.
Notable features:
7-day free trial
$60-90/week (billed every 4 weeks)
Support available: FAQs, Email, Contact Form
Faithful Counseling Pros & Cons
What we like
What we don't like
Sliding fee scale
Availability is determined by provider
Easily switch between providers
Secure app
Online Therapy Apps: Features Summary Table
Online Therapy Apps Comparison Table
App
In-App Purchases
Features
BetterHelp — Top Pick
$90-$120/week

✓

Live Chat


✓

Video Session


✓

Messaging Outside of Sessions


X

Prescriptions
Talkspace — Best Therapists
$65-$99/week

✓

Live Chat


✓

Video Session


✓

Messaging Outside of Sessions


✓

Prescriptions
Regain — Best Free Trial
$90-$120/week

✓

Live Chat


✓

Video Session


✓

Messaging Outside of Sessions


X

Prescriptions
Teen Counseling — Best for Teens
$90-$120/week

✓

Live Chat


✓

Video Session


✓

Messaging Outside of Sessions


X

Prescriptions
Amwell — Best for Those With Insurance
$109-$129/week

✓

Live Chat


✓

Video Session


✓

Messaging Outside of Sessions


✓

Prescriptions
Pride Counseling — Best for LGBTQ
$90-$120/week

✓

Live Chat


✓

Video Session


✓

Messaging Outside of Sessions


X

Prescriptions
7 Cups of Tea — Best for Emotional Support
$6.99 – $400 per item

✓

Live Chat


X

Video Session


✓

Messaging Outside of Sessions


X

Prescriptions
Doctor On Demand — Best for Psychiatry Care
$129-$299/session

✓

Live Chat


✓

Video Session


✓

Messaging Outside of Sessions


✓

Prescriptions
MDLive — Best for Availability
$99-$284/session

✓

Live Chat


✓

Video Session


✓

Messaging Outside of Sessions


✓

Prescriptions
Faithful Counseling — Best for Spiritual Focus
$60-90/week (billed every 4 weeks)

✓

Live Chat


✓

Video Session


✓

Messaging Outside of Sessions


X

Prescriptions