The Best Apps for Beer Lovers of 2022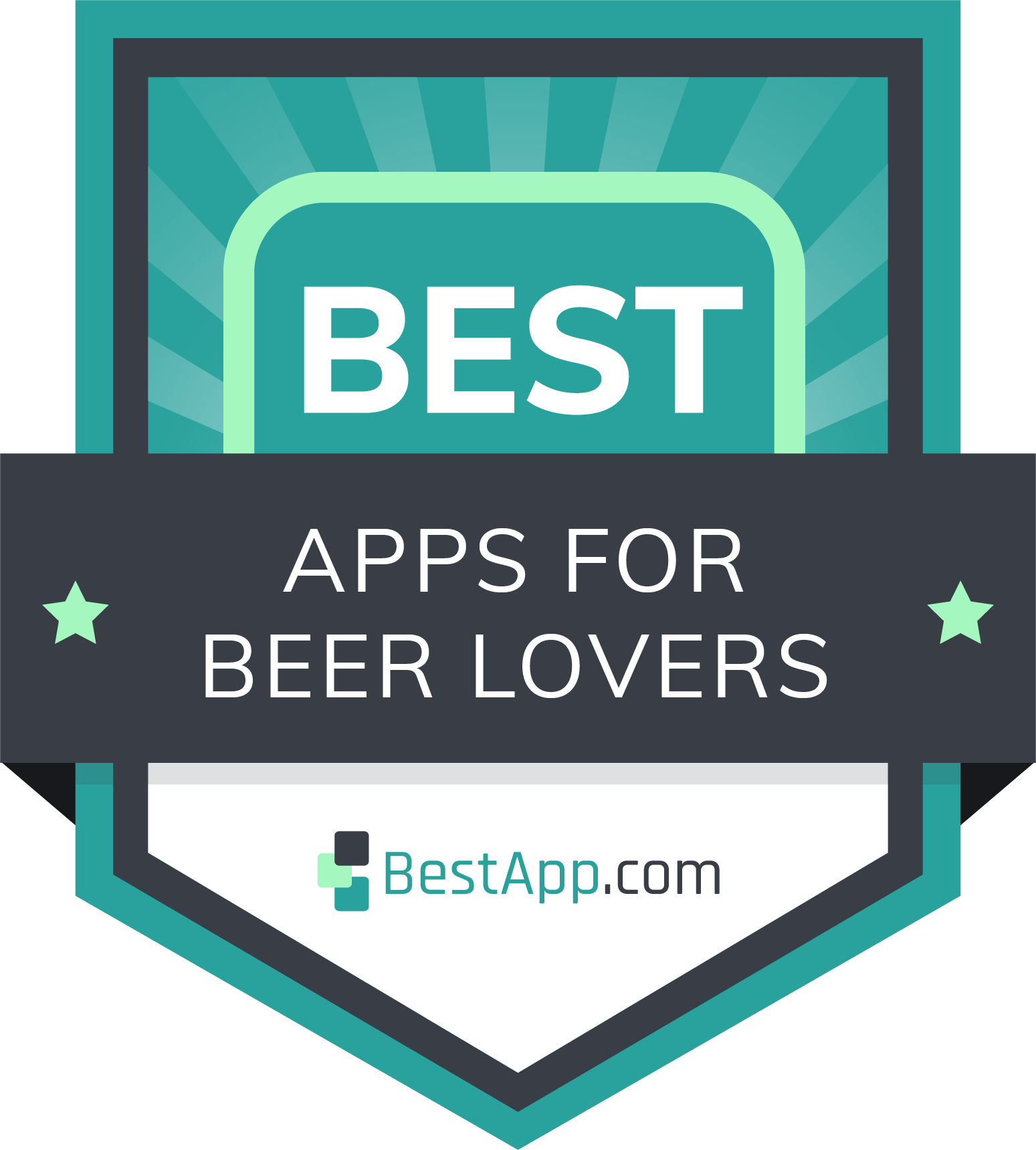 If you're searching for an app to track your beer preferences, our top pick is Taphunter because it offers events, reviews, a venue locator, and more. But if that's not the right app for you, we've included nine other apps to help you find and enjoy great beer.
Top 10 Apps for Beer Lovers to Try
How We Chose the Best Apps for Beer Lovers
We looked for apps that offer several key tools for beer lovers, such as a beer delivery feature or the ability to find nearby bars and breweries. If you already know what kind of beer you like, then it's just a matter of downloading the right app to get started.
Choose the beer lover app that's right for you
The best beer lover apps offer more than just tools for finding beer. Some offer brewing tips to help you brew your own beer at home or social media features to help you share your beer recommendations with friends. These apps can be a great way to review and track your favorite beers and expand your knowledge of different types of beer.
Keep tabs on your drinking habits
While these apps aren't designed for helping you cut down on drinking, they can help you track how much you drink each week and monitor your alcohol intake. Several of our favorite beer apps show the Alcohol by Volume (ABV) of each beer so you can choose lighter beers or even nonalcoholic options.
Our Beer Lover App Reviews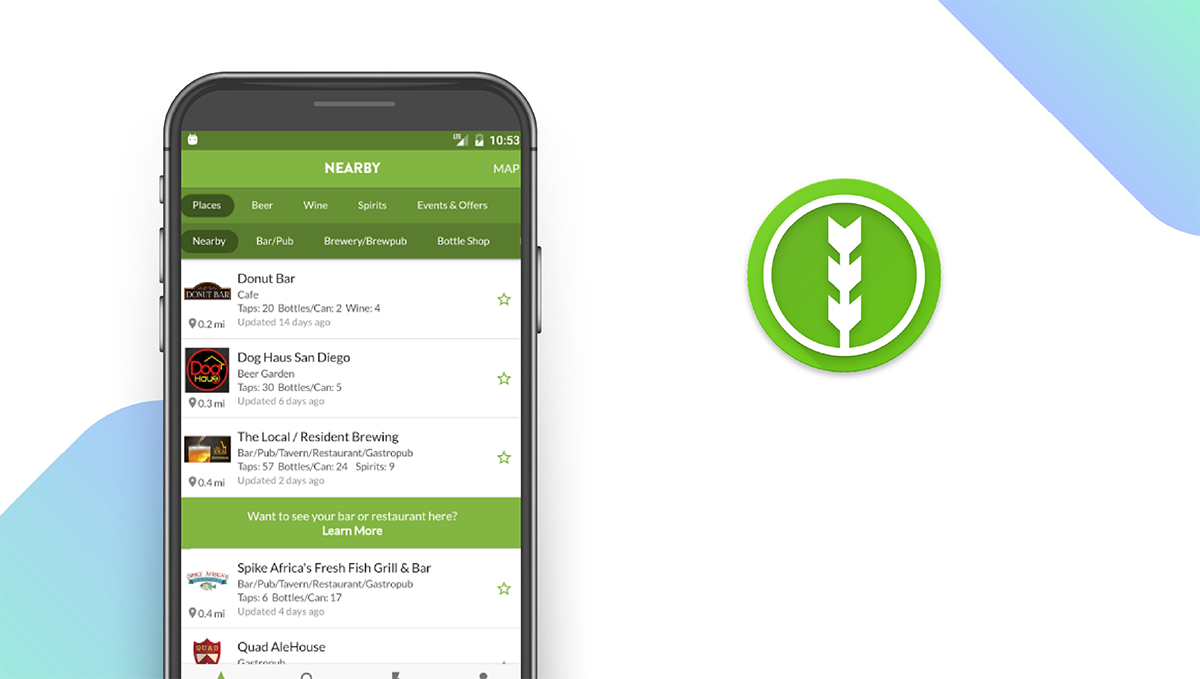 Taphunter tops our list of the best apps for beer lovers because it's so comprehensive and free. You can use it to find local bars and other venues near you, including tasting rooms and bottle shops, and see what's currently on tap at those locations. It's also a great way to explore the local craft beer scene while traveling or stay informed about events at venues near you. If you're more interested in learning about specific beers, Taphunter makes it easy by displaying the ABV and IBU (International Bitterness Units) of each beer. You can even get notifications when new beers are available or when your favorite pub updates its tap list.
Notable features:
Free
Support available: Email and Help/Knowledge Base
Taphunter Pros & Cons
What we like
What we don't like
Find events and venues
No brewing tips
View ABV and IBUs
No delivery service
Live tap lists
Untappd — Best Social App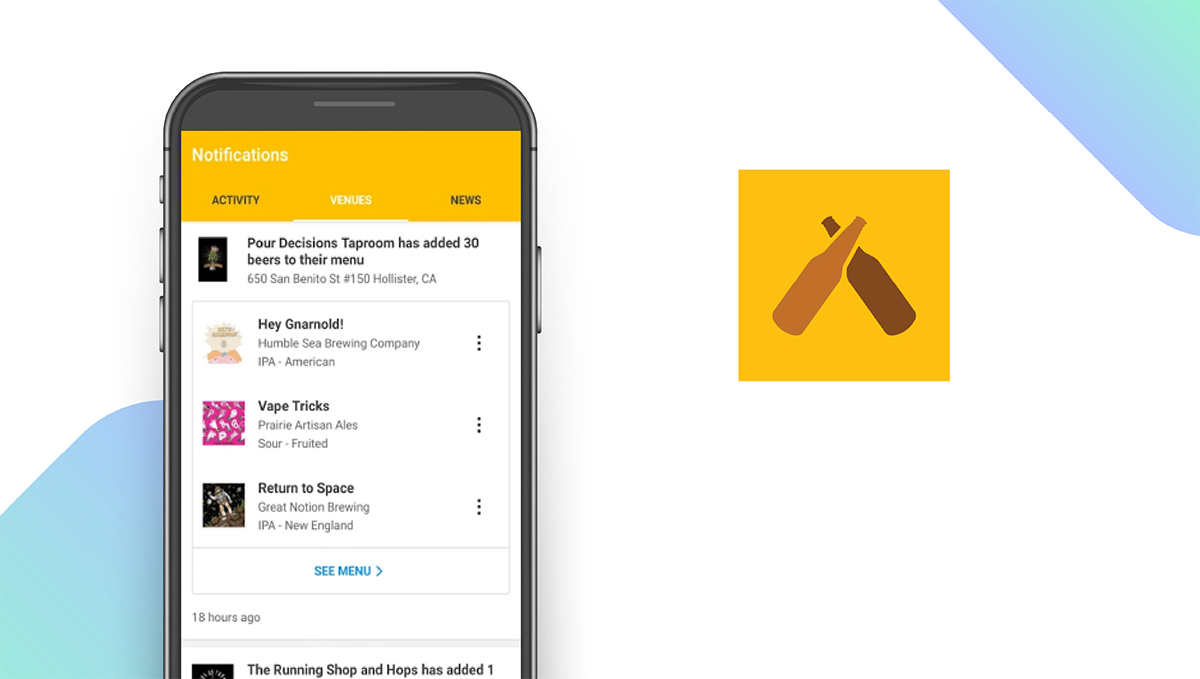 Untappd is similar in style to Yelp! or FourSquare, with tons of interactive features. When you go to a new bar or brewery, you can "check-in" and rate each beer that you drink. You'll get badges, such as "Imperial Czar" or "Hopped Up" for trying different types of beer. Untappd also features local events and live tap lists at verified venues, so you know what's available each night. This app is best for beer lovers who want to read reviews from other users and post their own. You can also unlock premium features such as personalized stats and exportable data by paying $4.99 per month to become an Untappd Supporter.
Notable features:
Untappd Supporter: $4.99/month
Support available: Email and Help Center
Untappd Pros & Cons
What we like
What we don't like
Social media integrations
No delivery service
User reviews and badges
No brewing tips
Live tap list
BreweryMap — Best for Road Trips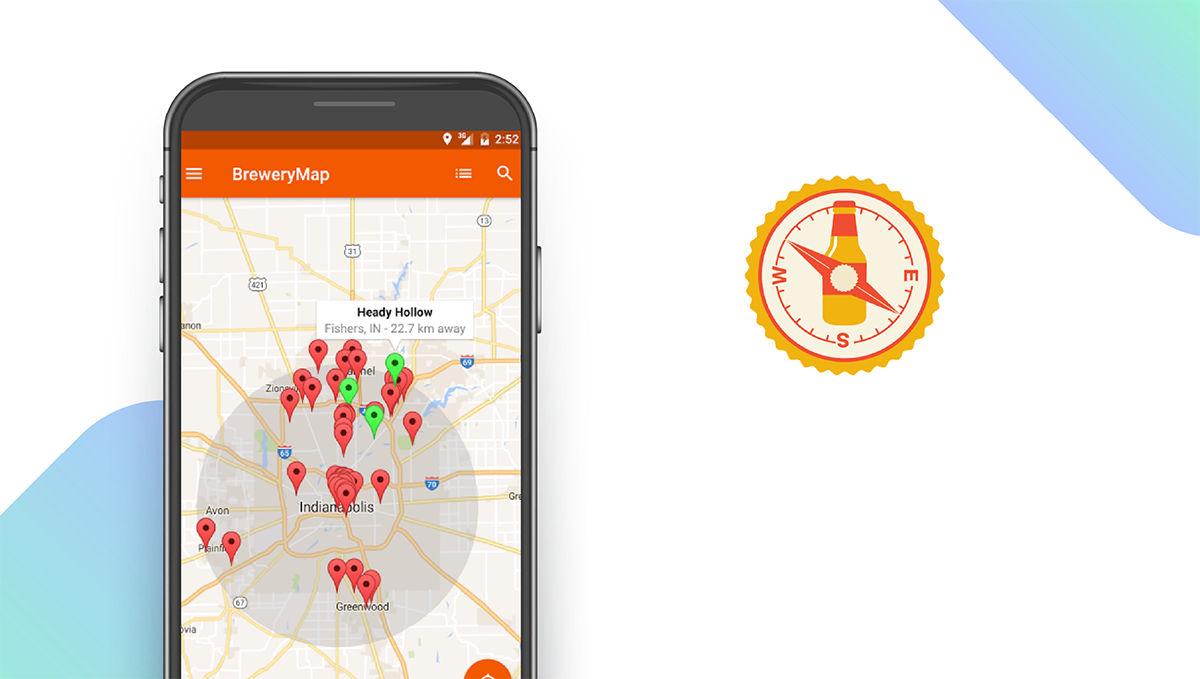 BreweryMap is the best app for planning a road trip or brewery tour. You can use the map to search for breweries near you or even scan the barcode on your beer to find out where it's made. Then, use the trip planning feature to map your route, making note of brewery tours, operating hours, and other points of interest. You can filter results by type of venues, such as brewpub or microbrewery, and BreweryMap will show you all of the destinations along your route that meet your criteria. You can leave a rating and review after your visit, and save any venues that you missed to your wishlist so you can return to them later.
Notable features:
In-app purchases: $0.99
Support available: Email
BreweryMap Pros & Cons
What we like
What we don't like
Barcode scanner
No delivery service
Road trip planner
No notifications
Any Beer ABV — Best for ABV Info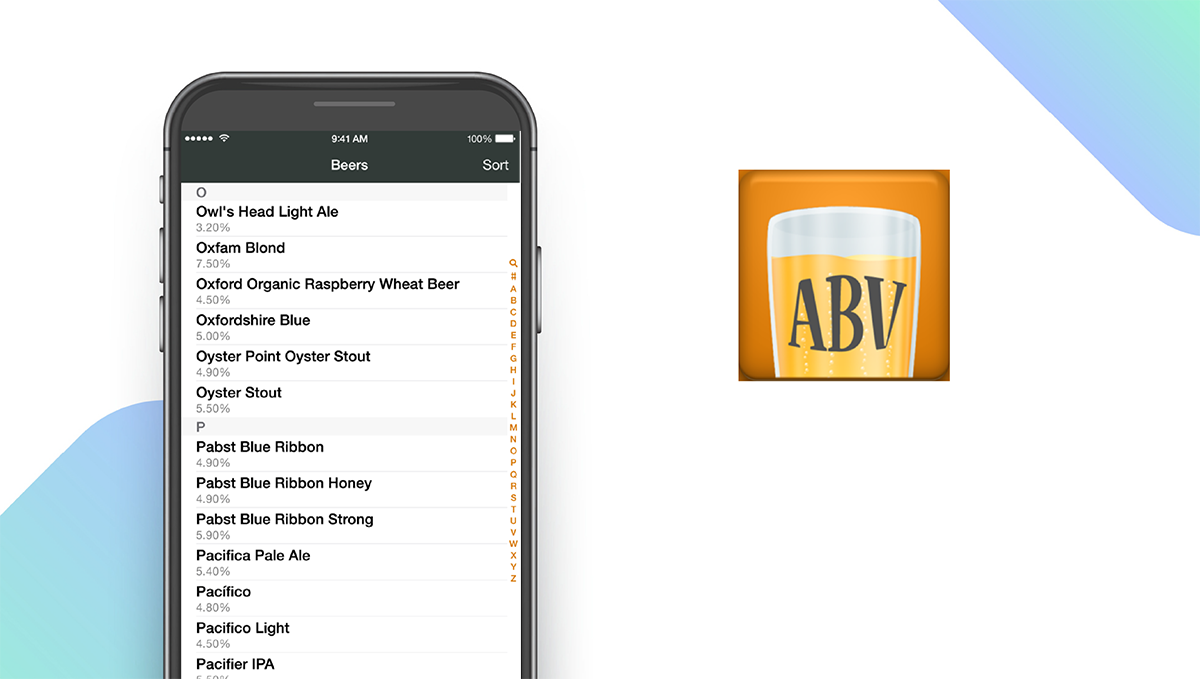 Download: iOS
Whether you prefer beers with a low alcohol content or a high alcohol content, Any Beer ABV can help you find the right one for you. You can look up the ABV of a specific beer, including craft beers, domestic beers, and imported beers, or sort them all by high or low ABV. This app has over 13,000 beers in its database, making it easy to find the one you're looking for. The main downside to this app is that it doesn't have a live tap list or show any detailed beer info. You'll have to use a different app if you want more information like IBU or flavor profiles.
Notable features:
In-app purchases: $0.99
Support available: Email
Any Beer ABV Pros & Cons
What we like
What we don't like
Over 13,000 beers included
Not available for Android
Sort by alcohol content
No live tap list
Drizly — Best for Beer Delivery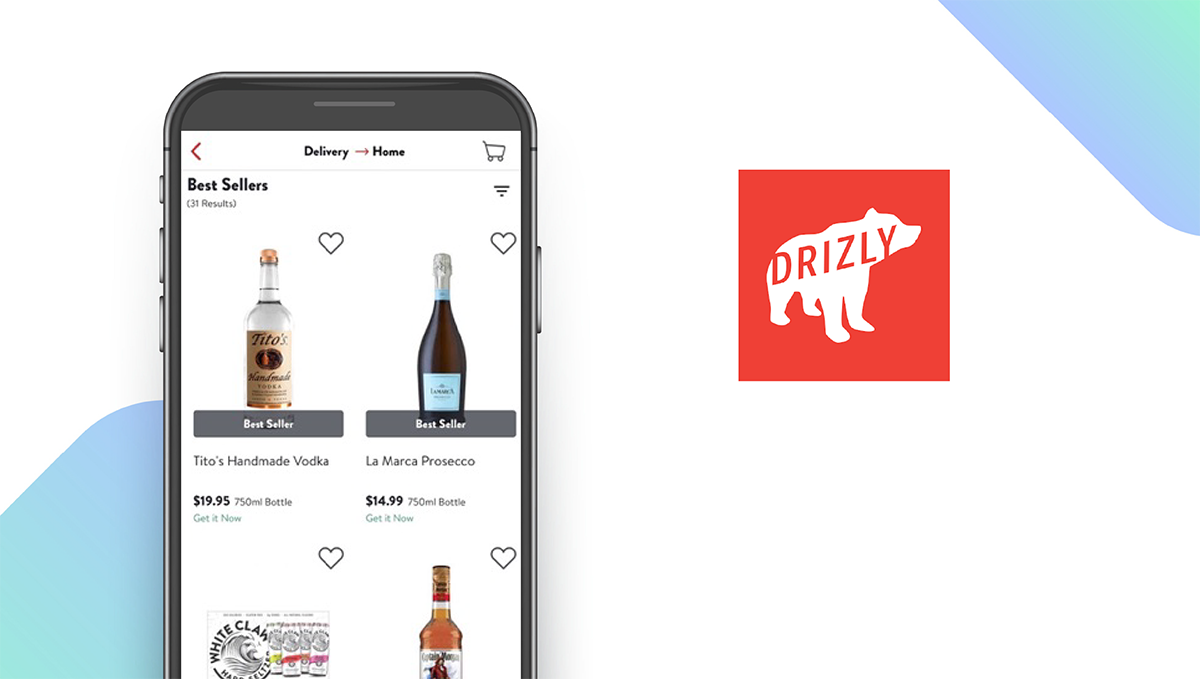 Drizly is primarily for ordering beer and other drinks for on-demand delivery. You can browse their selection of ales, ciders, hard seltzers, and more, from craft beers to classic favorites. If you live in one of the 1,500 plus cities where Drizly operates, you can get your drinks delivered in under 60 minutes. Otherwise, you can still order from their shop for ground delivery in some states. Drizly doesn't display local bars and breweries or live tap lists, but you can compare prices at your local liquor stores to decide which one to purchase from.
Notable features:
Free
Support available: Email, Chat, and Help Center/FAQs
Drizly Pros & Cons
What we like
What we don't like
Order beer, wine, and liquor
Only available in some cities
Deliveries in under 60 minutes
No venue locator
Rate Beer — Best for Craft Beer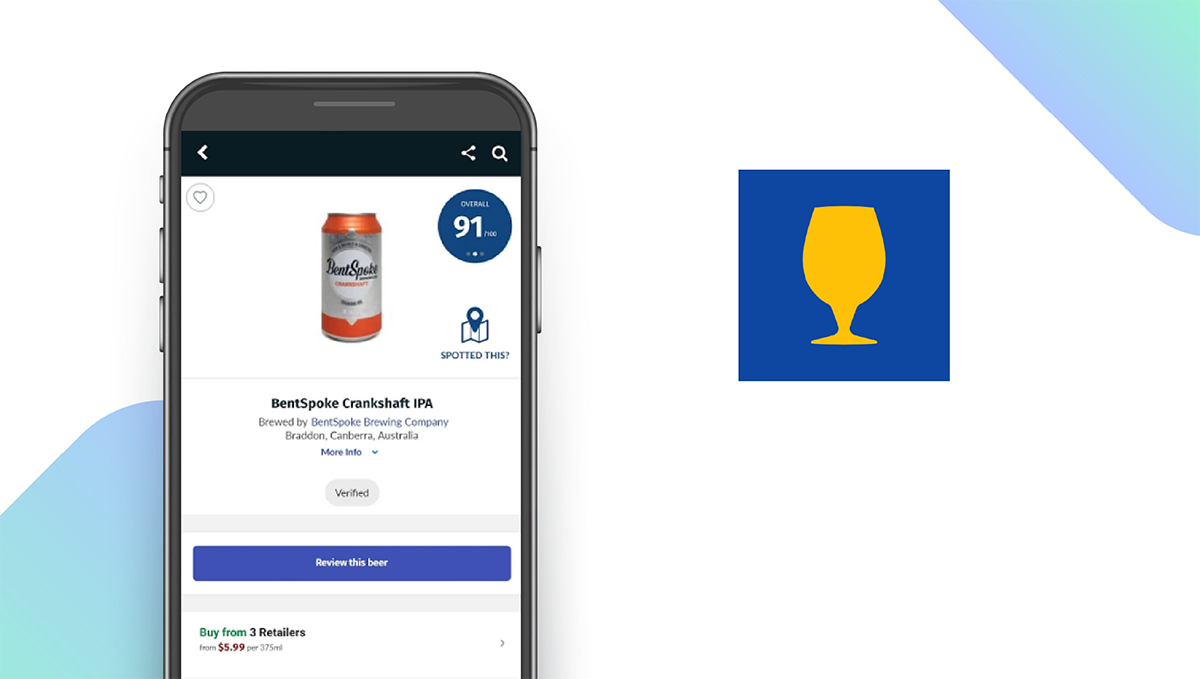 Rate Beer is the best app for craft beer lovers because it has a database of over 500,000 beers to choose from. You can look up new beers by scanning their barcode, find out which beers are available at a bar near you, and track beers that you like to come back to later. Plus, the app makes it easy to expand your knowledge with expert-style ratings and tasting notes. You can rate each beer on a sliding scale based on qualities like aroma, taste, and appearance.
Notable features:
Free
Support available: Email and FAQs
Rate Beer Pros & Cons
What we like
What we don't like
Over 500,000 beers
No delivery service
Craft beer locator
No brewing tips
Barcode scanner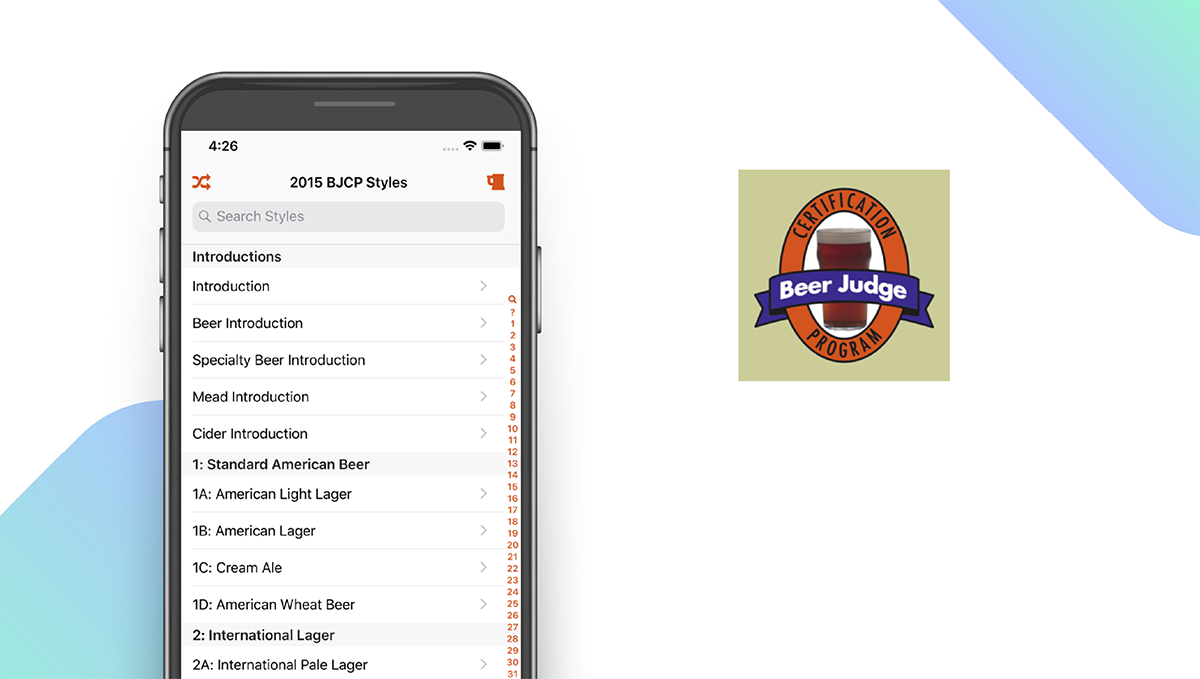 Download: iOS
BJCP Styles is the most educational app for beer lovers on our list because it's based on the Beer Judge Certification Program guidelines. You'll find a list of dozens of beer varieties, each with a description of its typical aroma, flavor, mouthfeel, and more. The app focuses on broad categories, such as Czech Lager or American IPA, so you won't find listings for specific beers made by your local craft brewery. Still, it's great for learning more about the qualities of beer, mead, and cider, especially if you're interested in becoming a beer judge or home brewer.
Notable features:
Free
Support available: Email and FAQs
BJCP Styles Pros & Cons
What we like
What we don't like
Beer, mead, and cider guidelines
Not available on Android
IBU, ABV, and other statistics
Not for individual beers
BeerSmith — Best for Home Brewers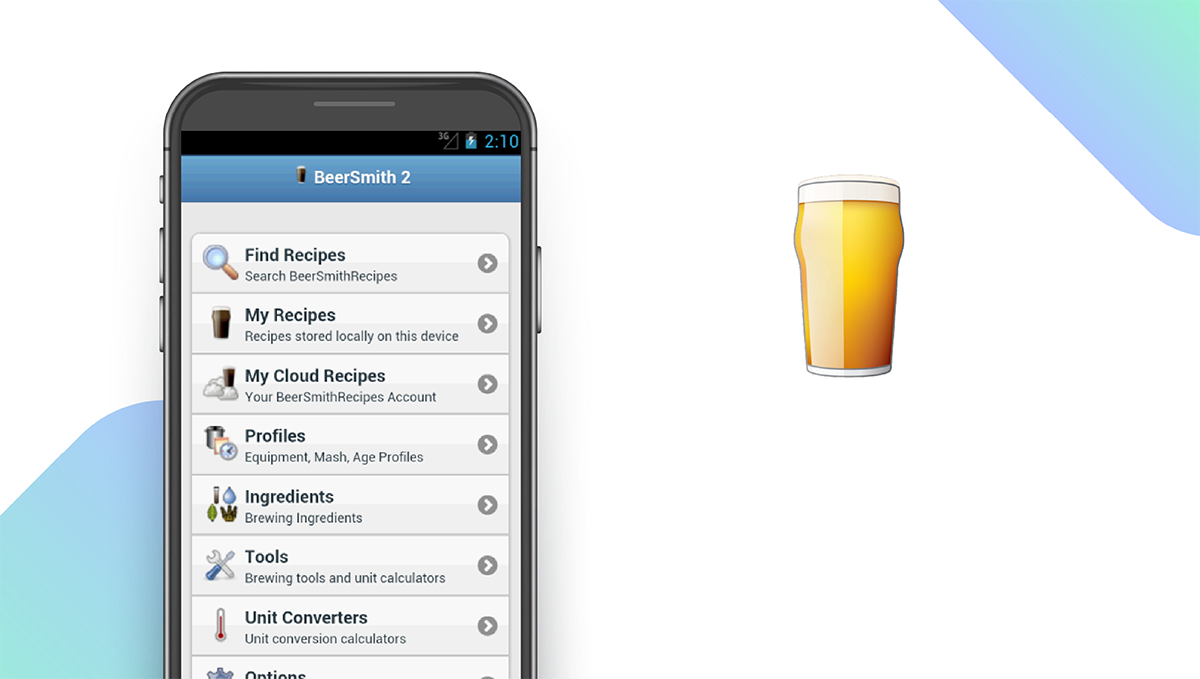 BeerSmith is best for home brewers because it gives you all of the knowledge you need to brew great beer and create your own recipes. In addition to a database of more than 1 million recipes, you'll get access to step-by-step instructions and a built-in calculator so you can be confident in your brewing process. BeerSmith doesn't come with brewing equipment or ingredients, so you'll need to get that elsewhere. Once you're ready to get started, you can access BeerSmith on the web, or through an Android or iPhone app, with a 21-day free trial available for new users.
Notable features:
21-day free trial
In-app purchases: $4.99
Support available: Email, FAQs, and Forum
BeerSmith Pros & Cons
What we like
What we don't like
Access to beer recipes
Equipment not included
Built-in calculator
No brewery locator
Beer Buddy — Best for Barhopping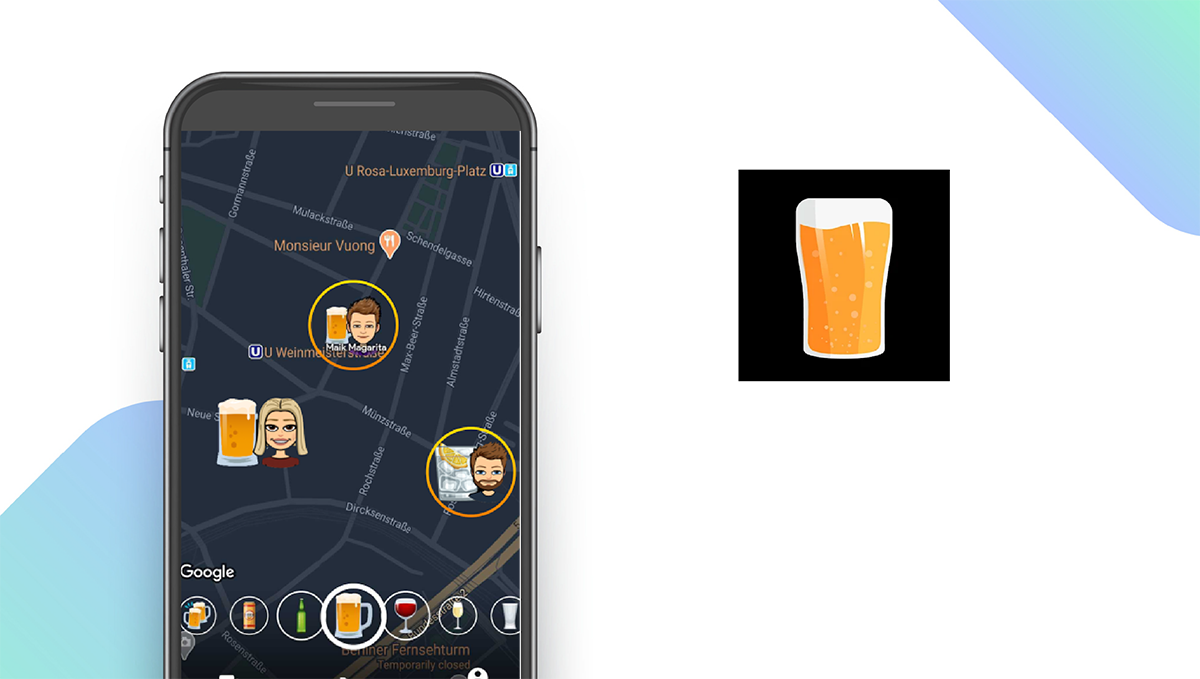 Beer Buddy is great for barhopping because it uses your location data to show your friends where you are and invite them out for a drink. The app is available on both Android and iOS, and the developers recommend that you change your settings to "only visible for friends" to avoid sharing your location with strangers. You can use Beer Buddy to get directions to your friend's location and take note of how many drinks you've had at each venue. Beer Buddy integrates with Snapchat and Whatsapp so you can add your friends from other apps.
Notable features:
Free
Support available: Email and FAQs
Beer Buddy Pros & Cons
What we like
What we don't like
Share location with friends
No delivery service
Social media integrations
Privacy settings
BeerMenus — Best Live Tap List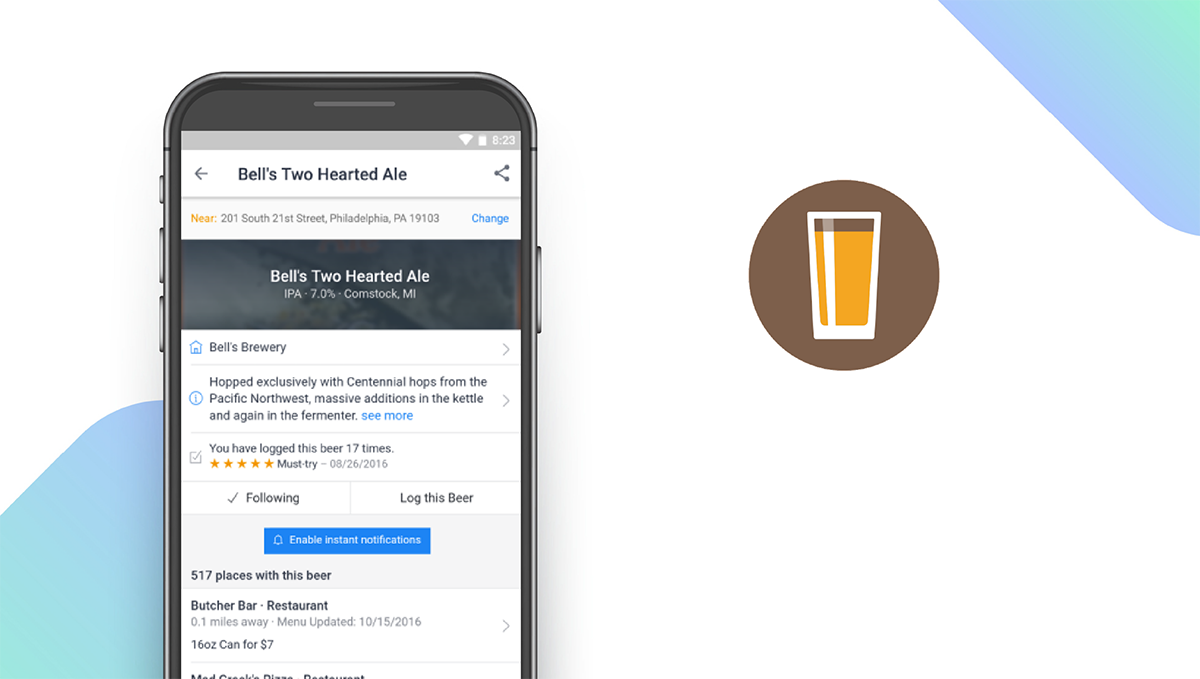 BeerMenus is the best app for finding local bars and viewing their most recent tap list. It's free to search for local bars and brewpubs, while venues can pay a fee to generate custom menus and other content. In addition, to live tap lists, you can get notifications when new beers are added or when a beer that you're interested in becomes available near you. Like most of the apps on our list, you can keep track of your favorite beers and leave reviews for other users. BeerMenus is available on both iOS and Android and claims to have over 7.3 million users.
Notable features:
Free
Support available: Email, Phone, and Help Center
BeerMenus Pros & Cons
What we like
What we don't like
Up-to-date menus
No delivery service
Bar locator
No brewing tips
Apps for Beer Lovers: Features Summary Table
Apps for Beer Lovers Comparison Table
App
Subscription Fees or In-App Purchases
Features
Taphunter — Top Pick
Free

X

Delivery Service


✓

Nearby Beer


X

Brewing Tips


✓

Notifications


✓

Sharing/Community
Untappd — Best Social App
Untappd Supporter: $4.99/month

X

Delivery Service


✓

Nearby Beer


X

Brewing Tips


✓

Notifications


✓

Sharing/Community
BreweryMap — Best for Road Trips
In-app purchases: $0.99

X

Delivery Service


✓

Nearby Beer


X

Brewing Tips


X

Notifications


✓

Sharing/Community
Any Beer ABV — Best for ABV Info
In-app purchases: $0.99

X

Delivery Service


X

Nearby Beer


X

Brewing Tips


✓

Notifications


✓

Sharing/Community
Drizly — Best for Beer Delivery
Free

✓

Delivery Service


X

Nearby Beer


X

Brewing Tips


✓

Notifications


✓

Sharing/Community
Rate Beer — Best for Craft Beer
Free

X

Delivery Service


✓

Nearby Beer


X

Brewing Tips


X

Notifications


✓

Sharing/Community
BJCP Styles — Most Educational
Free

X

Delivery Service


X

Nearby Beer


✓

Brewing Tips


X

Notifications


✓

Sharing/Community
BeerSmith — Best for Home Brewers
In-app purchases: $4.99

X

Delivery Service


X

Nearby Beer


✓

Brewing Tips


✓

Notifications


✓

Sharing/Community
Beer Buddy — Best for Barhopping
Free

X

Delivery Service


X

Nearby Beer


X

Brewing Tips


✓

Notifications


✓

Sharing/Community
BeerMenus — Best Live Tap List
Free

X

Delivery Service


✓

Nearby Beer


X

Brewing Tips


✓

Notifications


✓

Sharing/Community