The Best Relationship Apps for Couples of 2023
Written by: BestApp.com App Testing Team - Updated: Aug 23, 2021
No matter what stage of a relationship you're in, the best relationship apps for couples can help you strengthen your relationship and get through any rough patches. Our top pick is Between because it's easy to use and offers many different features. But some couples may be looking for help with a specific issue, like budgeting or scheduling, so we've included nine other apps to help you find the right one for you.
Top 10 Relationship Apps For Couples to Try
How We Chose the Best Relationship Apps For Couples
We looked for relationship apps with several important features, from location and photo sharing, to intimacy help and relationship coaching. But not all of these apps have the same features, so you'll want to choose the one that best meets your needs.
Choose the relationship app that's right for you
Before you choose a relationship app, think about what kind of support you need in your relationship. Some apps are designed to help improve your sex life and communication skills, while others are focused on logistics, such as money management and location sharing. You may even want to download more than one app to help you with different parts of your relationship or different stages of your married life.
Get on the same page with your partner
Choosing a relationship app should be a mutual decision. If you and your partner aren't in agreement about which app to use, then it may not be right for your relationship. Be sure to get permission before turning on location tracking or expecting your partner to participate in relationship counseling if they aren't ready for it.
Our Relationship Apps For Couples Reviews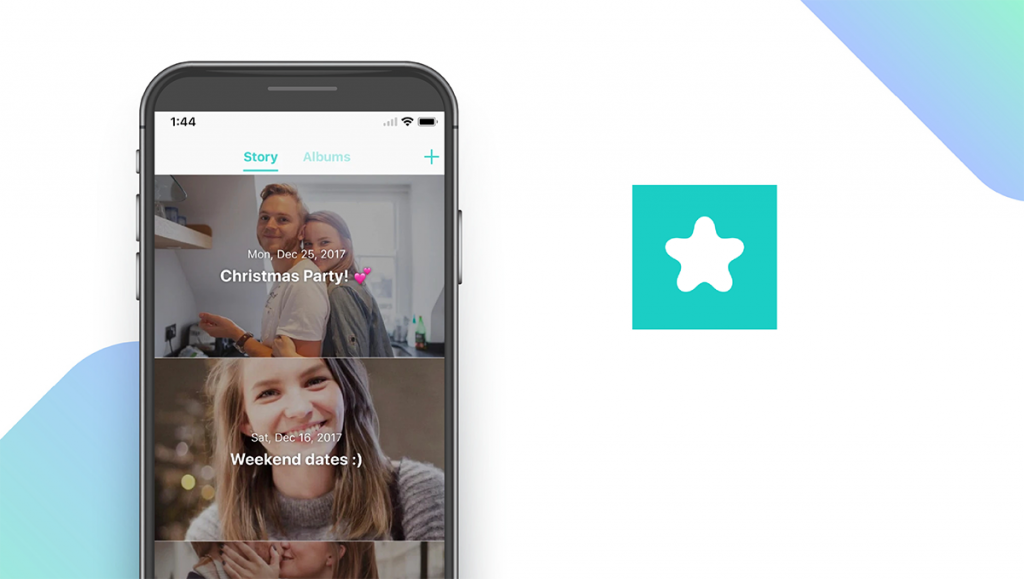 Download: Android ★★★★★★★★★★ | iOS ★★★★★★★★★★
Between is our top pick because it covers so many aspects of a relationship. You can keep track of important dates, like your anniversary or upcoming events, and share photos and videos privately and securely. It's especially great for long distance couples, since it has built-in chat, video, and phone call features, and supports GIFs and emojis so you can send as many love notes to each other as you want. Between works on iPhone, Android, Windows, and macOS devices, and lets you share your calendar so it's easy to plan dates or make travel plans together.
Notable features:
7-Day Free Trial
In-app purchases: Between Plus: $2.99/month
Support available: Help Center, Email
Between Pros & Cons
What we like
What we don't like
Works on multiple platforms
Doesn't sync with Google/iCal
Built-in chat and video calls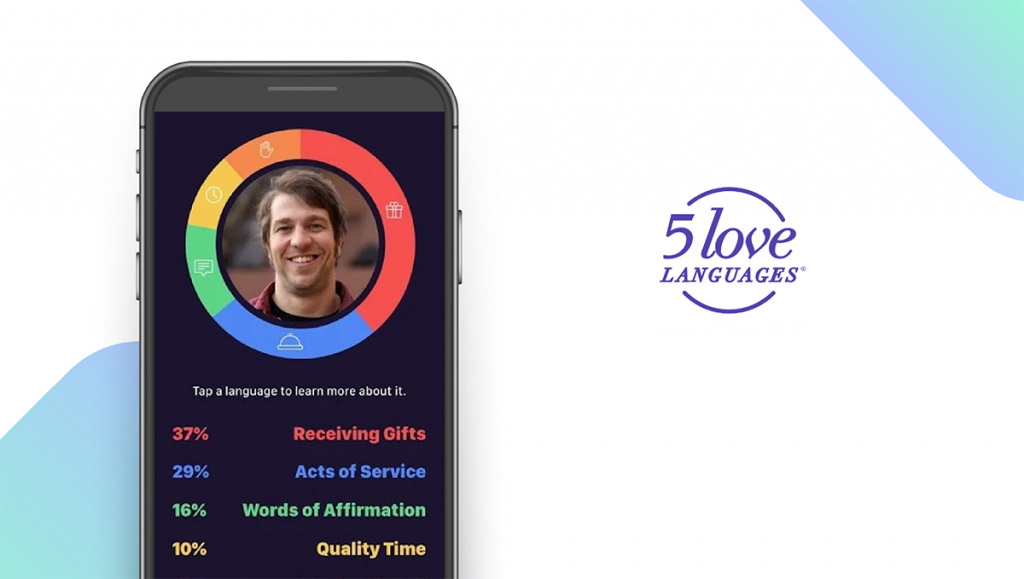 Download: Android ★★★★★★★★★★ | iOS ★★★★★★★★★★
Love Nudge™ is a playful, engaging app that helps couples experience love more deeply. This self-proclaimed "personal assistant for relationships" is based on The 5 Love Languages® book series and helps to put the Love Language™ concepts into practice in a fun way. You can discover each other's primary love language, set goals you would like to accomplish based on your partner's love language (date night, laundry, buy flowers, etc.), or simply "nudge" a suggestion for exactly how your partner can speak your love language. You can also track your progress over time and check in on how full your partner's "love tank" is. Love Nudge is free to use, making it the best free app on our list.
Notable features:
Free
Support available: Email
Love Nudge Pros & Cons
What we like
What we don't like
Free to use
No offline functionality
Love language quizzes
Support for household chores
Raft — Best for Scheduling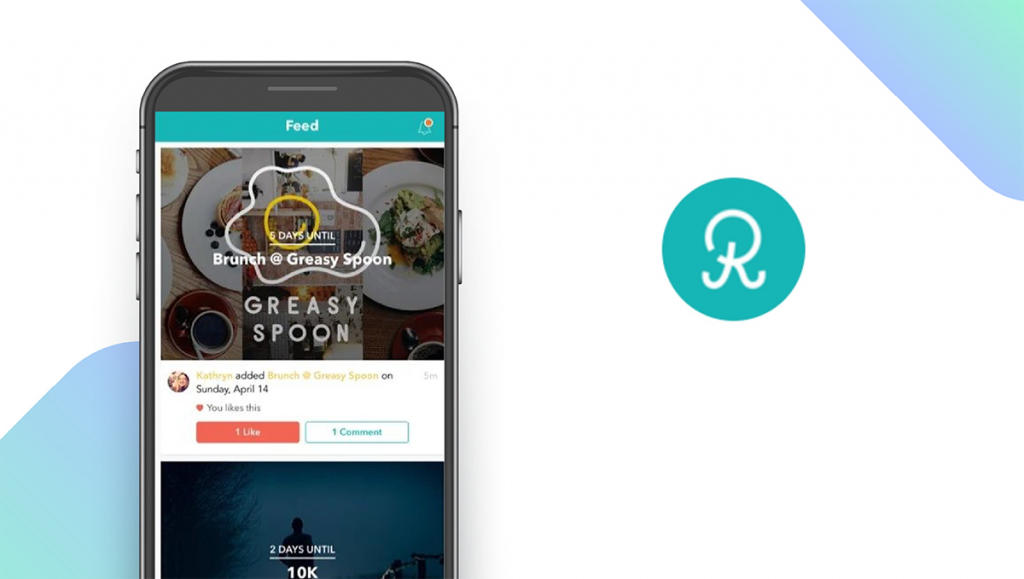 Download: iOS ★★★★★★★★★★
Raft is a scheduling app that's not specifically for couples, but can be used either by couples or close friends. You won't find any quizzes or intimacy support, but you'll have access to chat and calendar tools, as well as support for GIFs and images to help you plan activities together. Raft can automatically import events from your other calendars, including work and social events, and you can decide which ones you want to share with your partner or friends. That makes Raft the best app for scheduling date nights, including double dates or other outings with friends.
Notable features:
Free
Support available: Chat, FAQs, Email
Raft Pros & Cons
What we like
What we don't like
Free to use
Not available on Android
Syncs with other calendar apps
Not specifically for couples
Pathshare — Best for Location Sharing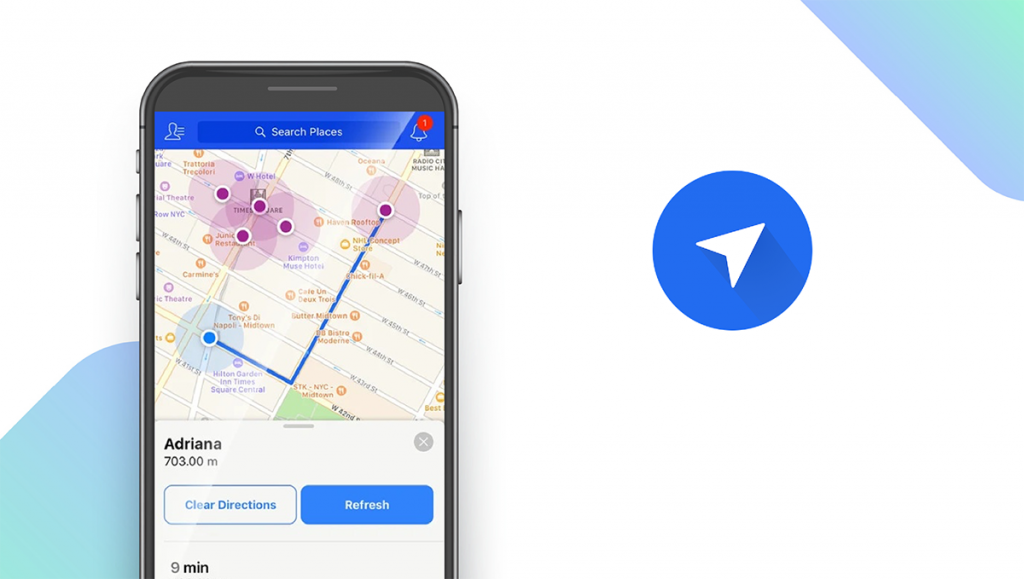 Download: Android ★★★★★★★★★★ | iOS ★★★★★★★★★★
Pathshare is another app with a very specific focus: location sharing. This is a great app for couples who don't live together, or who travel frequently and want to share their GPS location with each other. It's great for making sure your partner gets home safely after a date, or for planning a last-minute encounter after work or on a lunch break. Pathshare saves you the trouble of having to text each other your location, or waiting around for your partner to arrive. You can also turn location sharing off any time.
Notable features:
Free
Support available: Email, FAQs
Pathshare Pros & Cons
What we like
What we don't like
Convenient location sharing features
No live customer support
Works indoors and outdoors
Kindu — Best for Intimacy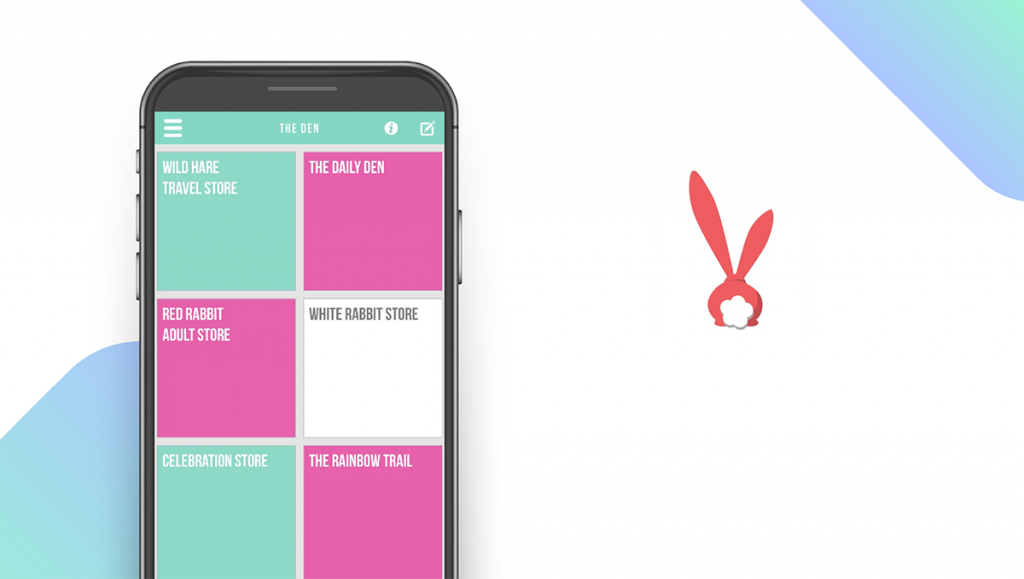 Download: Android ★★★★★★★★★★ | iOS ★★★★★★★★★★
Kindu is best for couples who want to build intimacy or spice up their sex life, with over 1,000 relationship ideas and custom wildcards to choose from. Kindu makes it easy for you and your partner to suggest new things to each other without embarrassment, since you'll only see the "matches" that you've both expressed interest in. Kindu doesn't store any data about you, so you can feel comfortable linking your accounts and sharing your desires with each other. You can even use codewords to keep things light and flirty, and save things to a "completed" list once you've tried them out.
Free
In-app purchases: $0.99
Support available: Email
Kindu Pros & Cons
What we like
What we don't like
1,000+ relationship ideas
In-app product endorsements
Custom wildcards
Protects anonymity
Honeydue — Best for Money Management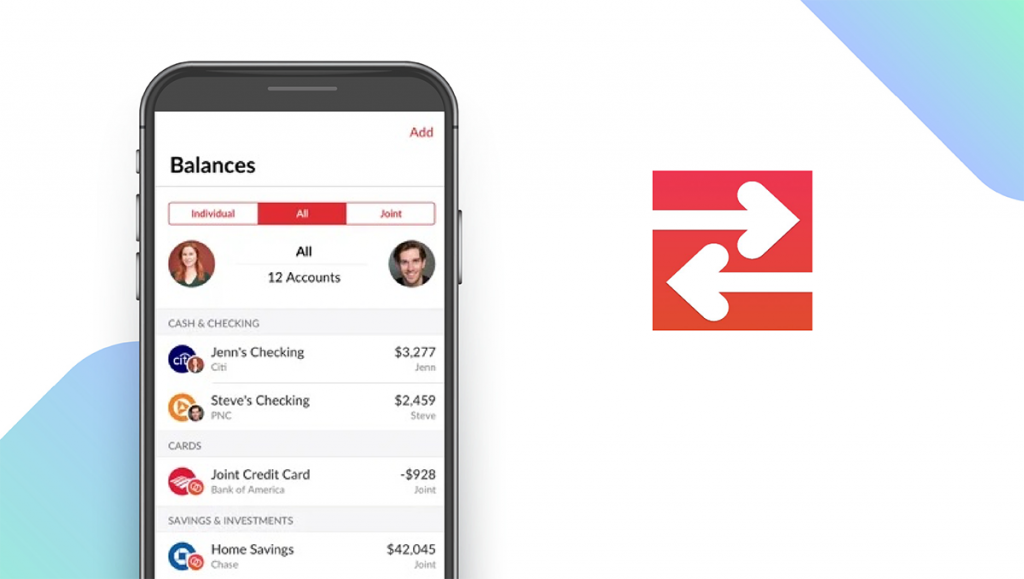 Download: Android ★★★★★★★★★★ | iOS ★★★★★★★★★★
Honeydue aims to take the stress out of money management with a finance app made just for couples. You can connect accounts from over 20,000 major banks and view all of your transactions on the same feed. You can use Honeydue to track your spending and plan ahead for shared bills and expenses, and send each other messages within the app. Honeydue works for couples with separate bank accounts, but also offers a joint bank account for couples who want to merge their finances. You can install it on Android or iOS, but you won't be able to access your account from a browser.
Notable features:
Free
Support available: Live Chat, Email, FAQS/Help Articles
Honeydue Pros & Cons
What we like
What we don't like
Integrates with over 20,000 banks
Can't deposit money
Joint bank account available
No browser access
Bank-grade security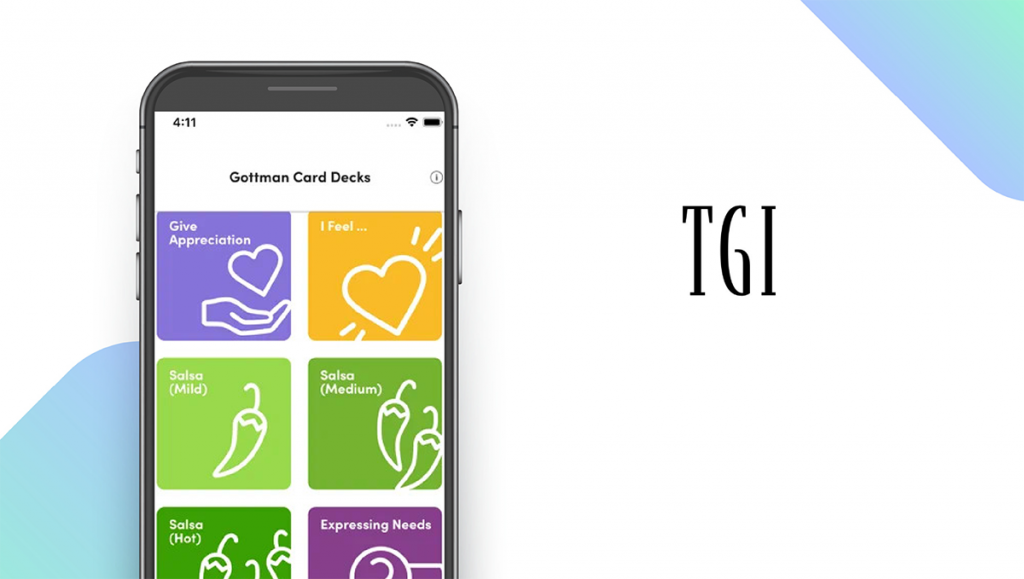 Download: Android ★★★★★★★★★★ | iOS ★★★★★★★★★★
This app was developed by the Gottman Institute and is based on research by Drs. John and Julie Gottman. You'll get access to over 1,000 flashcards in 14 themed decks, such as Love Maps and Rituals of Connection. They'll help you communicate better by asking the right questions and expressing your feelings more clearly. This app doesn't have built-in messaging features, so you'll only need to download it on a single device to use as a prompt for in-person discussions. You can save your favorite cards to come back to later, or shake your phone to get a random selection.
Notable features:
Free
Support available: Phone, Email, FAQs
Gottman's Card Decks Pros & Cons
What we like
What we don't like
Over 1,000 flashcards
No built-in chat tools
14 themed card decks
Cozi — Best for Couples with Kids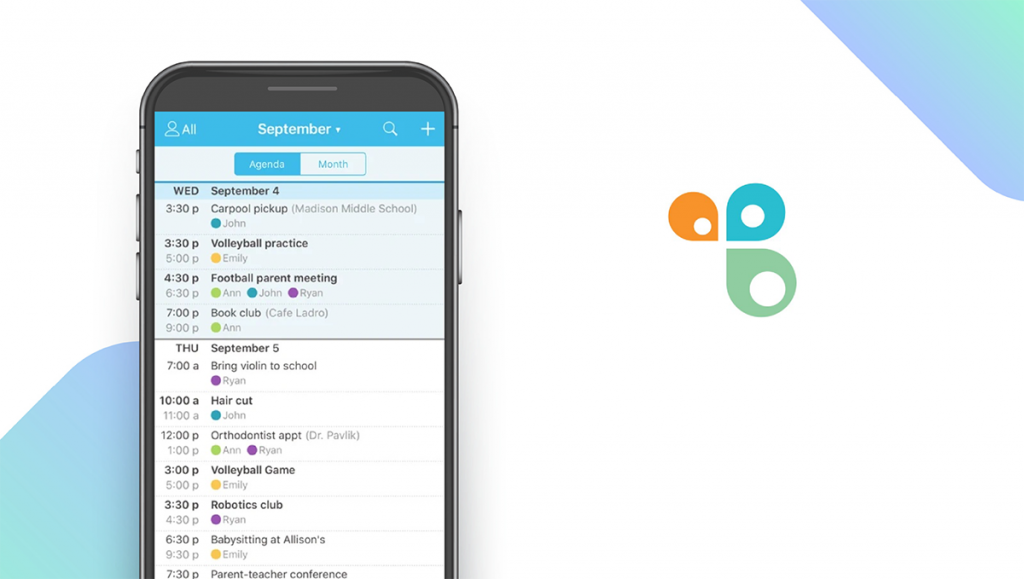 Download: Android ★★★★★★★★★★ | iOS ★★★★★★★★★★
Cozi calls itself a "family organizer" app, making it the best option on our list for couples with kids. It doesn't offer relationship support, but you'll get a calendar and shopping list that you can share with each other and keep in sync so you'll never miss a family meal or important appointment. Cozi is available on all devices, and can be shared with all of your family members, so isn't suitable for sending private messages to each other. You can use Cozi to plan a family trip or create a family mission statement. Other features include a birthday tracker and a recipe box.
Notable features:
Free
Cozi Gold: $29.99/year
Support available: Email
Cozi Pros & Cons
What we like
What we don't like
Birthday tracker
Free version has ads
Shopping list
No private messaging
Recipe box
Lasting — Best for Marriage Counseling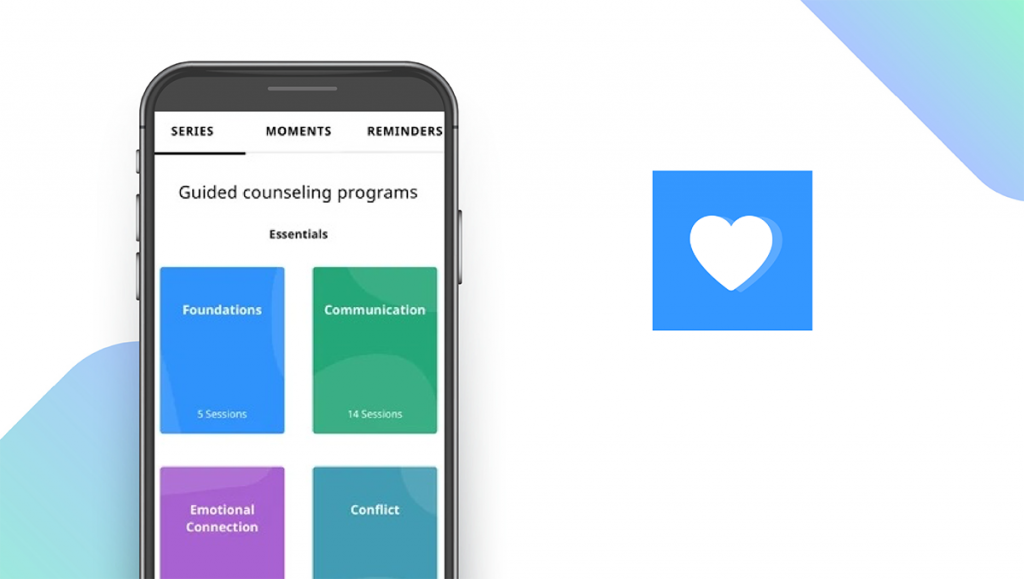 Download: Android ★★★★★★★★★★ | iOS ★★★★★★★★★★
Lasting is the best app on our list for marriage counseling or couples therapy, with tools to help you build a successful and lasting relationship. The free version includes audio recordings on relationship health, as well as conversation starters and other prompts to help you ease into the counseling process. If you upgrade to the premium version, you'll get access to additional content, including lessons on trust, money, conflict, sexual connection, and communication. You can start with a short quiz to determine the current state of your relationship and which areas you want to focus on.
Notable features:
30-Day Free Trial
In-app purchases: Premium: $11.99/month
Plus: $19.99/month
Support available: Help Center, Email
Lasting Pros & Cons
What we like
What we don't like
Hundreds of audio lessons
Free content is limited
Backed by psychological research
No built-in scheduling tools
Couple Game — Best for New Couples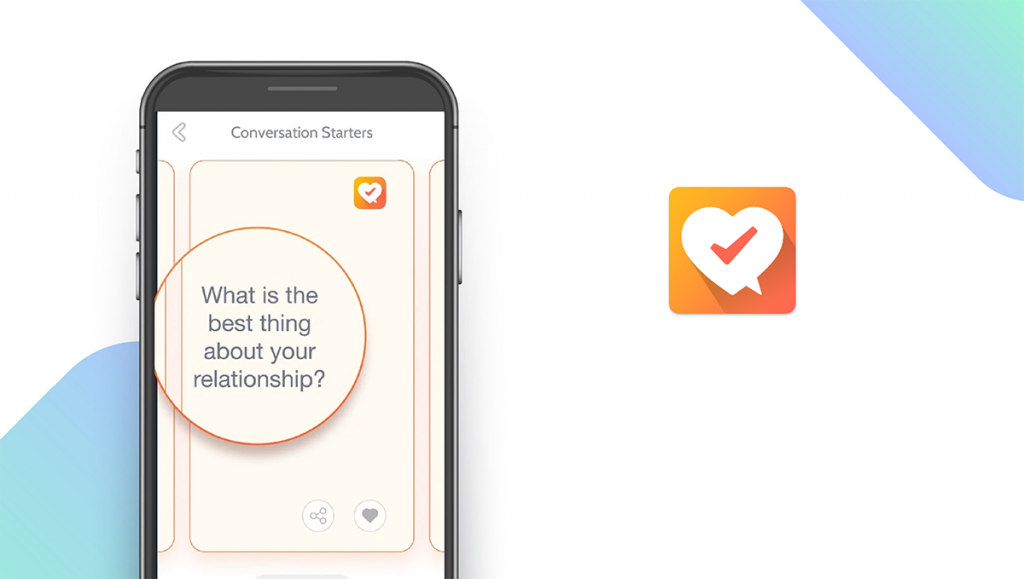 Download: Android ★★★★★★★★★★ | iOS ★★★★★★★★★★
Couple Game is best for new couples who just want to have fun and get to know each other better. You won't find deep insights into relationship issues, but you'll learn more about your partner's preferences and interests. The app includes quizzes, chat features, "relationship coupons," and more. Plus, it will store your answers and tell you what you got right or wrong about your partner's interests, so you can use it as a "cheat sheet" to find ideas for dates, gifts, or travel destinations. Couple Game is free for both Android and iOS devices, but you'll need to pay to unlock extra games and features.
Notable features:
Free
Extra packs: $1.99 – $9.99
Support available: Email, Chat, Ticket
Couple Game Pros & Cons
What we like
What we don't like
Free to use
Extra game packs cost money
Stores answers for later
Relationship Apps For Couples: Features Summary Table
Relationship Apps For Couples Comparison Table
App
Subscription Fees or In-App Purchases
Features
Between — Top Pick
Between Plus: $2.99/month

X

Relationship Quizzes


X

Relationship Coaching


X

Goals


✓

Chat


✓

Intimacy Help
Love Nudge — Best Free App
Free

✓

Relationship Quizzes


X

Relationship Coaching


✓

Goals


✓

Chat


✓

Intimacy Help
Raft — Best for Scheduling
Free

X

Relationship Quizzes


X

Relationship Coaching


X

Goals


✓

Chat


X

Intimacy Help
Pathshare — Best for Location Sharing
Free

X

Relationship Quizzes


X

Relationship Coaching


X

Goals


✓

Chat


X

Intimacy Help
Kindu — Best for Intimacy
Free In-app purchases: $0.99

X

Relationship Quizzes


X

Relationship Coaching


✓

Goals


✓

Chat


✓

Intimacy Help
Honeydue — Best for Money Management
Free

X

Relationship Quizzes


X

Relationship Coaching


✓

Goals


✓

Chat


X

Intimacy Help
Gottman's Card Decks — Best for Communication
Free

X

Relationship Quizzes


X

Relationship Coaching


X

Goals


X

Chat


✓

Intimacy Help
Cozi — Best for Couples with Kids
Free Cozi Gold: $29.99/year

X

Relationship Quizzes


X

Relationship Coaching


✓

Goals


X

Chat


X

Intimacy Help
Lasting — Best for Marriage Counseling
Premium: $11.99/month
Plus: $19.99/month

✓

Relationship Quizzes


✓

Relationship Coaching


✓

Goals


✓

Chat


✓

Intimacy Help
Couple Game — Best for New Couples
Free

✓

Relationship Quizzes


X

Relationship Coaching


X

Goals


✓

Chat


X

Intimacy Help