The Best To-Do List Apps of 2023
Written by: BestApp.com App Testing Team - Updated: Apr 08, 2021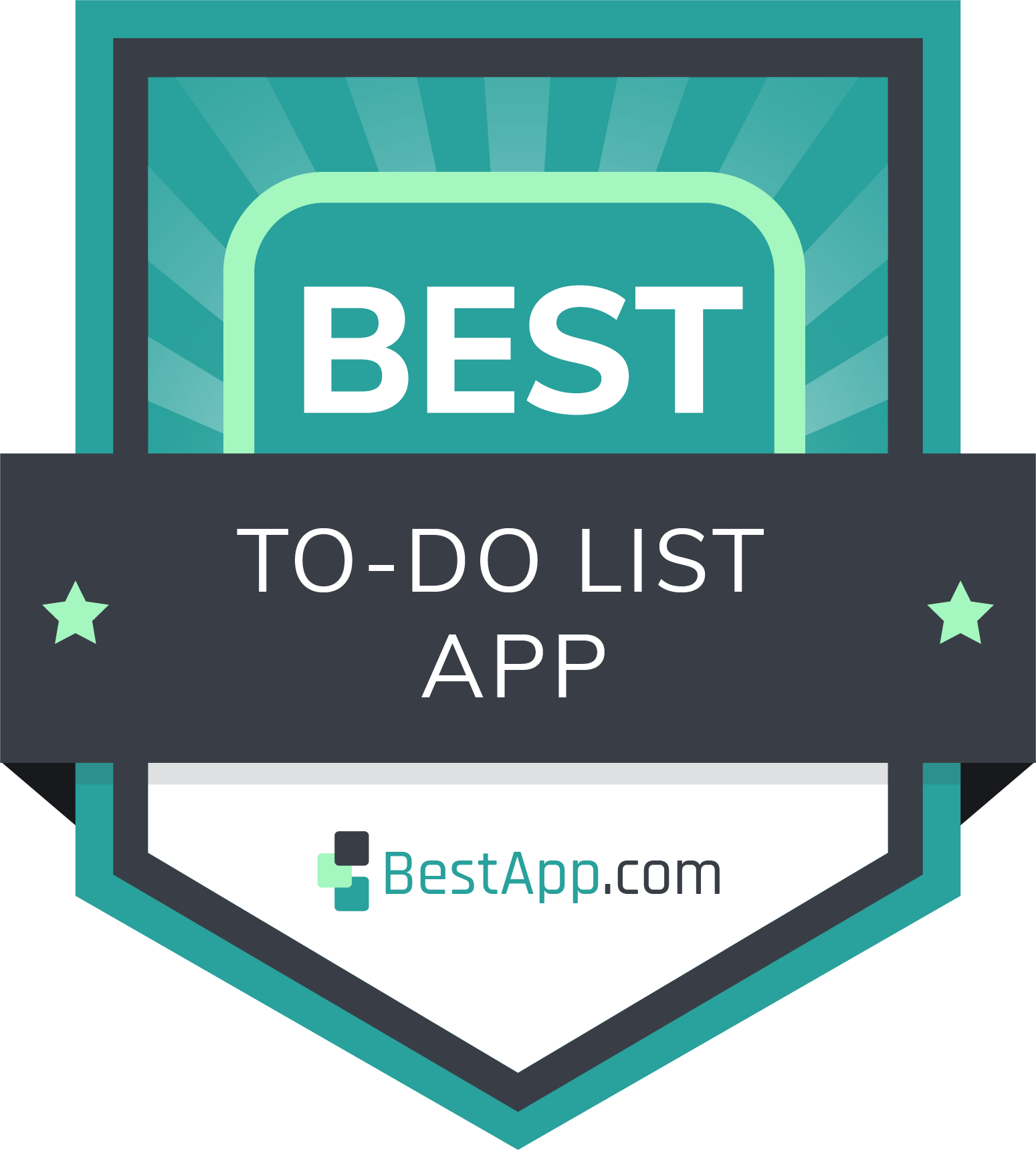 When it comes to managing to-do lists, we love the Todoist app. It has great organization options, the ability to integrate with other apps, and a range of different views that suit most people's task management style. But if Todoist doesn't get the job done for you, we've got nine other to-do list apps with different approaches to managing time and tasks.
Top 10 To-Do List Apps to Try
How We Chose the Best To-Do List Apps
We looked for to-do list apps that helped integrate the app into your everyday life. Features such as notifications, calendar integrations, and syncing across multiple devices factored highly in our selection process. If you're ready to use a digital to-do list, pick the app that's best for your needs.
Choose the to-do list app that's right for you
The majority of the to-do-list apps on our list have free trials, so you can test them out and see if they make you more productive. If one doesn't work for you, try another on the list. But to give yourself the best chance at success, consider how easy the app is to use and if the cost fits your budget. It's also a good idea to read reviews on Google Play or the App Store to get an idea of how other people integrate the app into their life.
Know your task management style
Everyone has a different task management style, with some people preferring minimalist apps that only list their tasks and others opting for a visual app that shows everything at a glance. There are also apps with plenty of bells and whistles, such as tagging, time management tools, and subtasks. Think about how you prefer to work and look for an app that suits your style.
Our To-Do List App Reviews
Download: Android ★★★★★★★★★★ | iOS ★★★★★★★★★★
Todoist is useful for both big corporations with large teams and for individual use/personal tasks. It's helped customers complete 1.5 billion tasks in more than 150 million projects. It lets users organize tasks and priorities in a range of ways to suit most task management styles, including kanban to let you see the big picture. Tasks can be delegated, and Todoist sends notifications when there's a comment or action so everyone has access to essential information. You can set goals for the number of tasks to complete each day, and earn points for completing them, for an added sense of accomplishment. Todoist is available in 19 languages and can be accessed on the web, iOS, and Android as well as Mac, Linux, and Windows.
Notable features:
Free to download
Subscription plans: Pro: $3/month billed annually, Business: $5/user/month billed annually
Support available: Help center (all users), Priority support (Pro and Business users)
Todoist Pros & Cons
What we like
What we don't like
Quick add tasks
Location-based reminders only in paid plans
Project templates to get started
Large range of integrations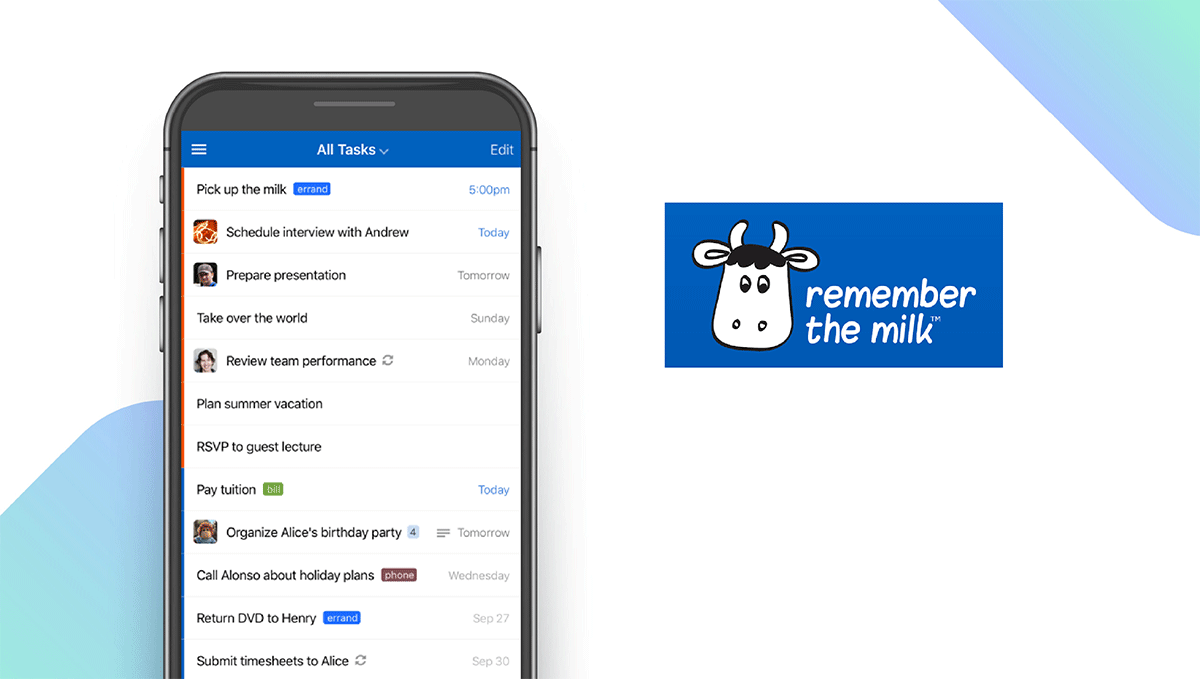 Download: Android ★★★★★★★★★★ | iOS ★★★★★★★★★★
Remember the Milk has been around since 2005, so it's had plenty of time to develop the features people need in a to-do list. There are some great advanced features like Smart Lists that can find items based on search parameters, such as everything you've postponed. Smart Add creates a task based on properties, such as tags, priority, and due date, captured in one line. You can choose to get reminded via email, text, IM, Twitter, or a mobile app and tweet to add a task.
Notable features:
15-day free trial
Pro version: $39.99 per year
Support available: Help Center, FAQ, contact form
Remember the Milk Pros & Cons
What we like
What we don't like
Wide variety of integrations available
Many pro-account-only features
Different ways to add tasks
No location-based reminders
Apps available for Linux and Blackberry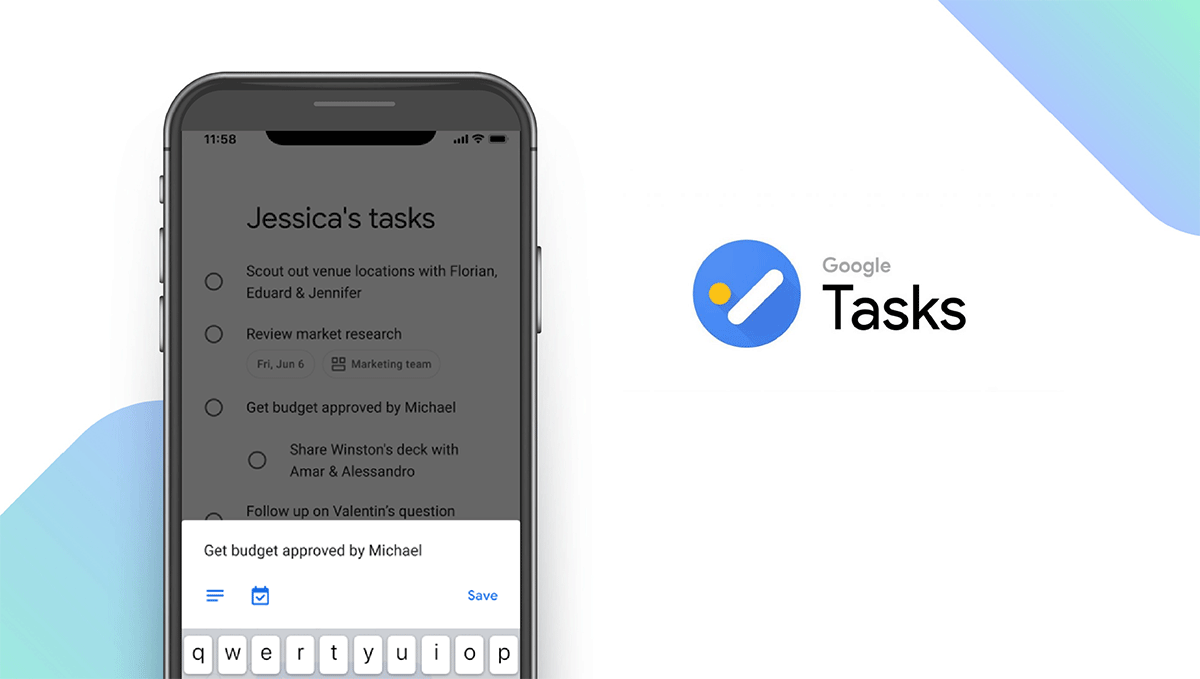 Download: Android ★★★★★★★★★★ | iOS ★★★★★★★★★★
Google Tasks is an effective task manager that's found on the right side panel of your Gmail account and is completely integrated with all your Google apps. Add tasks by dragging an email to the app, and link tasks to your Google calendar to keep everything in one place. There's also a phone app to track lists while you're on the go. Google tasks doesn't have as many features as paid options, but that's appreciated by many users, and if you need more robust project management, it integrates with Trello, Todoist, Evernote, and Zapier.
Notable features:
Free app
No in-app purchases necessary
Support available: Help Center
Google Tasks Pros & Cons
What we like
What we don't like
Integrates with your Google apps
Not useful for non-Google users
Drag and drop to prioritize
Need additional app for some features
Any.do — Best Reminders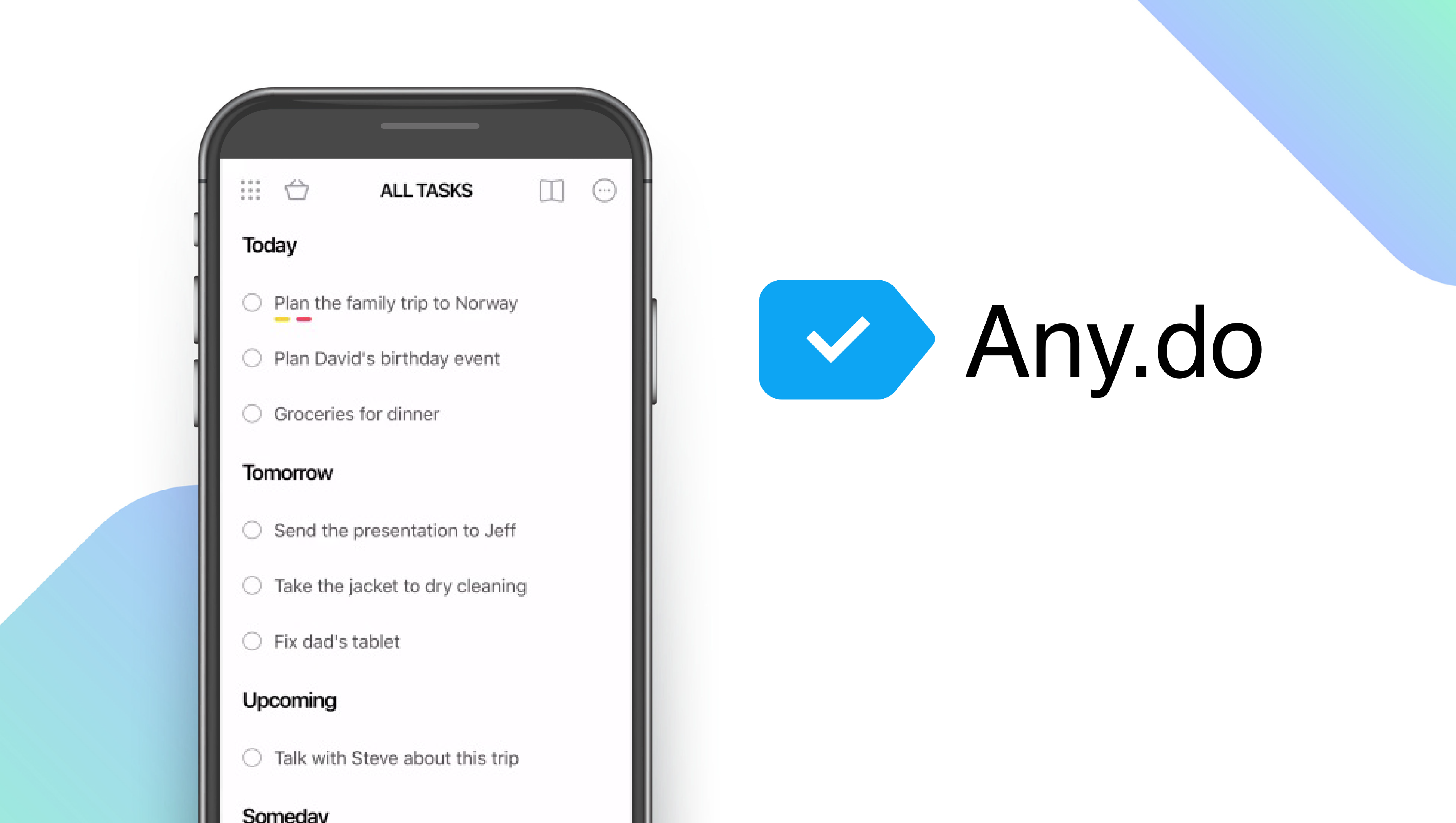 Download: Android ★★★★★★★★★★ | iOS ★★★★★★★★★★
People who need a lot of reminders to ensure they don't forget anything will like Any.do's smart reminders. It's easy to add a reminder with a single touch, and the app offers one time, repeat, and location-based options. Tasks can be organized through lists or tags, and you can make notes and add subtasks and attachments. There's an integrated calendar, and the smart grocery list can sort items, import recipes, and add items via Siri or Alexa. It's easy to share lists, assign tasks, and monitor the progress of your projects, and everything syncs seamlessly across all your devices.
Notable features:
14-day free trial
In-app purchases: Premium version available for $5.99/month, $26.94/six months, $35.88/year
Support available: Help Center, FAQ, and tutorials
Any.do Pros & Cons
What we like
What we don't like
One-touch reminders
No gamification features
Integrated grocery list app
No integrations with other apps
Daily planner
TickTick — Best to Improve Productivity
Download: Android ★★★★★★★★★★ | iOS ★★★★★★★★★★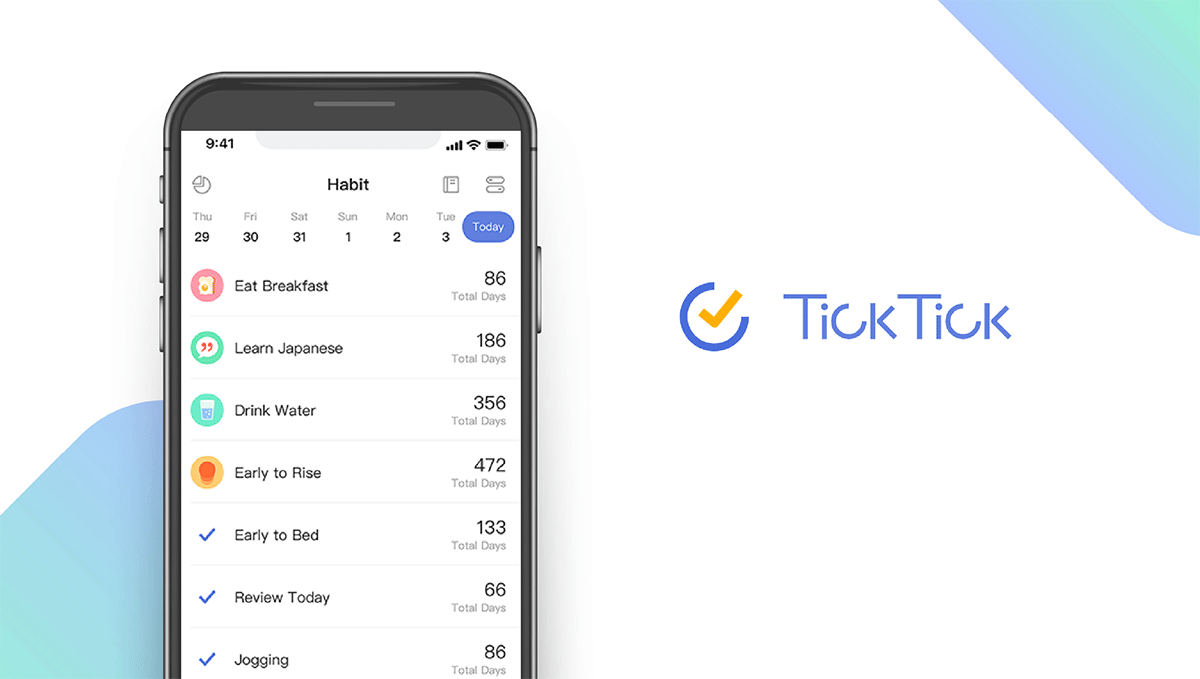 TickTick is an easy to-do list app that syncs across multiple platforms and lets you add tasks via voice input. It has a number of features for people hoping to improve their productivity, including an Annoying Alert that doesn't let you miss a task and a built-in pomodoro timer and white noise generator to help you focus. You also get achievement scores for completing tasks and can review your stats to see how to improve productivity. There are four different levels of organization, and you can also add tasks, priority levels, and different sorting options to stay organized.
Notable features:
15-day free trial
In-app purchases: $0.99-$27.99 per item
Support available: Help Center
TickTick Pros & Cons
What we like
What we don't like
Recurring tasks
Some options only available in Premium
Location-based reminders
Fewer integrations than other apps
Variety of calendar views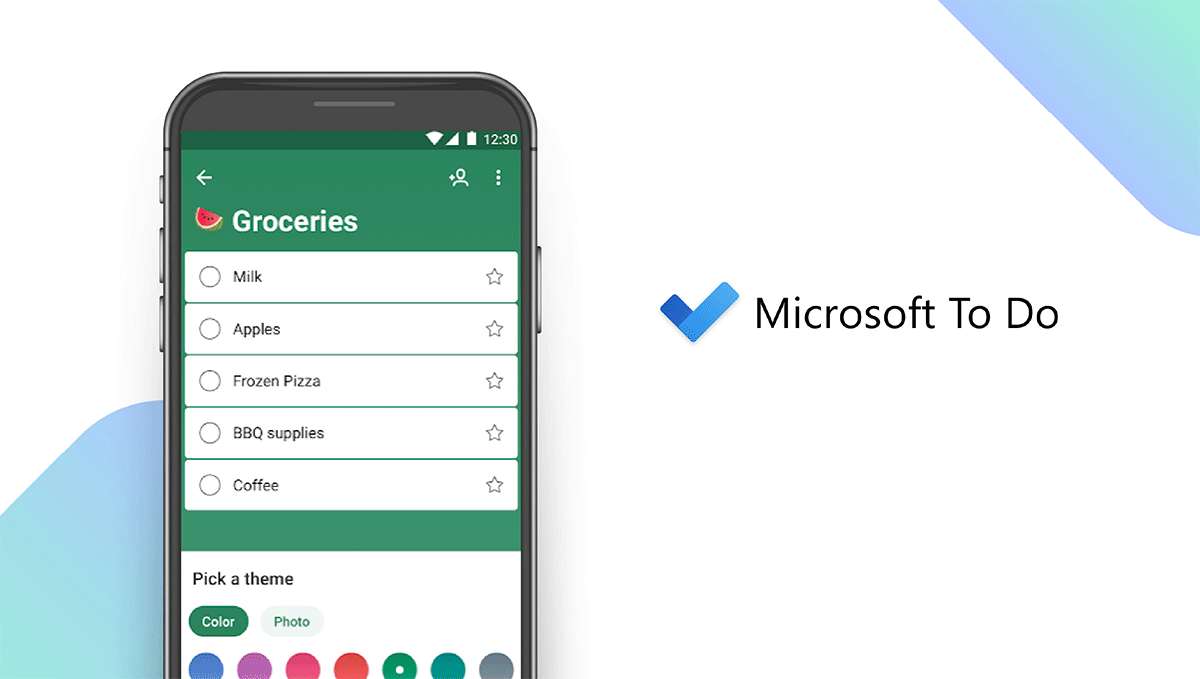 Download: Android ★★★★★★★★★★ | iOS ★★★★★★★★★★
Microsoft To Do is a cross-platform app that can be integrated with Outlook tasks and all Office 365 apps. It has fewer bells and whistles than some of the paid apps, but it's perfect for regular Microsoft users and isn't missing any essential features. It has color and background options for a visually appealing experience and a dark mode for when you need to rest your eyes. Tasks can be broken down into subtasks, assigned to others, and organized into groups and steps. There's a daily planner and personalized suggestions to update your daily list.
Notable features:
Free app
No in-app purchases necessary
Support available: Help Center, contact form, phone support
Microsoft To Do Pros & Cons
What we like
What we don't like
Can add file attachments
No location-based reminders
Personalize with colors and backgrounds
No gamification features
Integrate with Office 365
Habitica — Best Gamification Features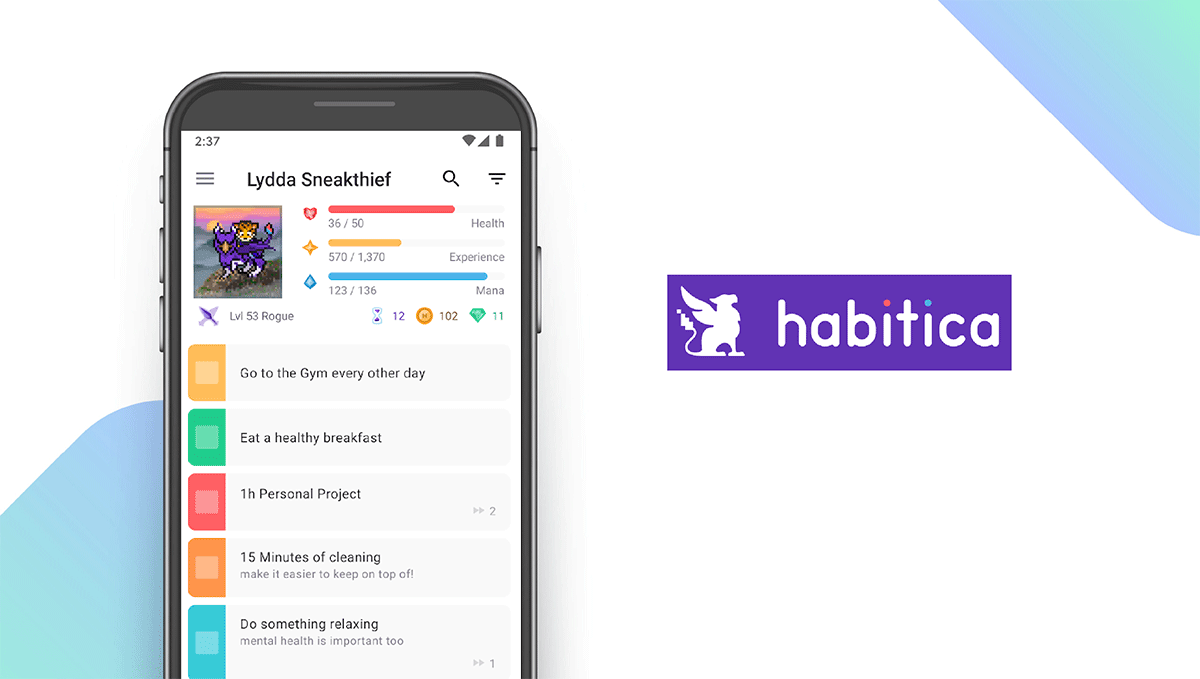 Download: Android ★★★★★★★★★★ | iOS ★★★★★★★★★★
Habitica is the perfect option for people who need ongoing challenges to keep up with their tasks. Based on psychological research, the app asks users to create a character and add tasks. The tasks turn into monsters that are defeated by completing tasks. Users can earn gear or lose points based on completing tasks. Habitica also has a large community that runs challenges and offers support to people completing similar projects. Habitica is open source software, so there are plenty of integrations, though the DIY nature means they're not as seamless as those found on other platforms.
Notable features:
Free version available
In-app purchases: $0.99-$47.99 per item
Support available: FAQ, email
Habitica Pros & Cons
What we like
What we don't like
Regular challenges
Integrations difficult to use
Fun gamification features
Supportive community
OmniFocus — Best for GTD® Enthusiasts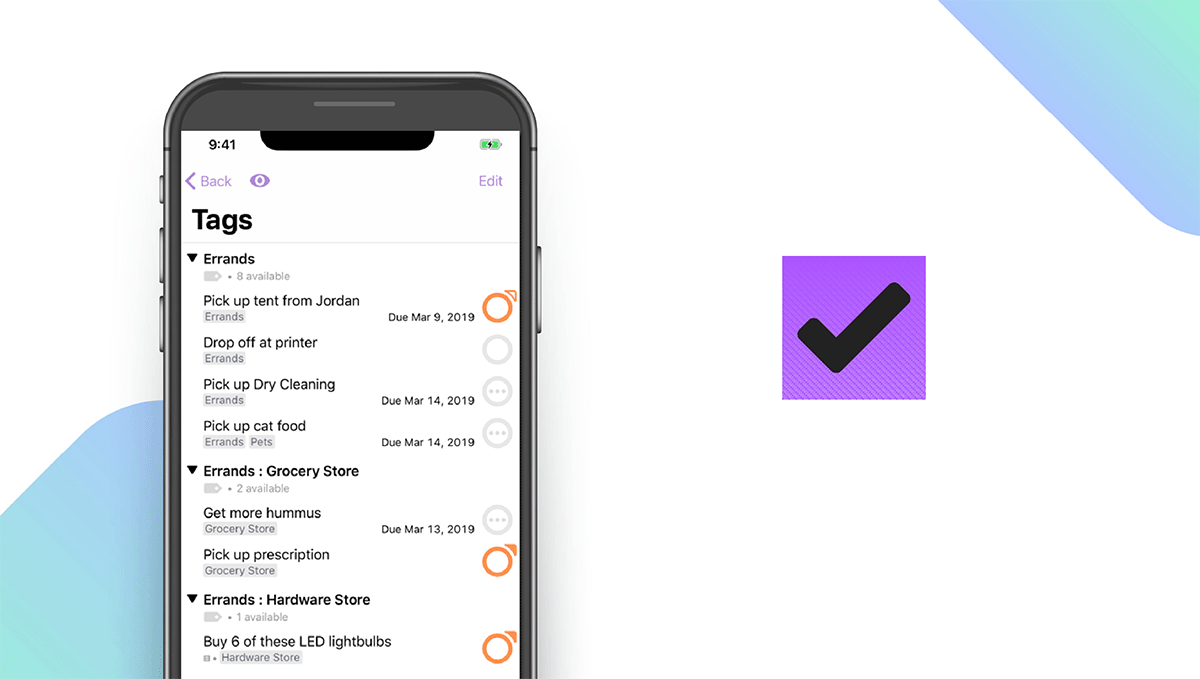 Download: iOS ★★★★★★★★★★
OmniFocus is a great option for fans of the Getting Things Done® task management system. It lets you add items from any phone app and has quick add options through keyboard shortcuts. Each item can be broken down into subtasks, and you can group similar actions together to make it easier to batch your work. GTD enthusiasts can capture any idea and mark it to complete "someday" so it's there when you're ready. There's also a weekly review that helps you regularly track your progress and see where you're going.
Notable features:
14-day free trial
$9.99 monthly; $99.99 yearly; $39.99 one-time purchase
Support available: Help Center, email, and phone
OmniFocus Pros & Cons
What we like
What we don't like
Apple Watch app
Not available on Android
Forecast shows what's coming up
Pricier than other options
Things — Best Visual Task Management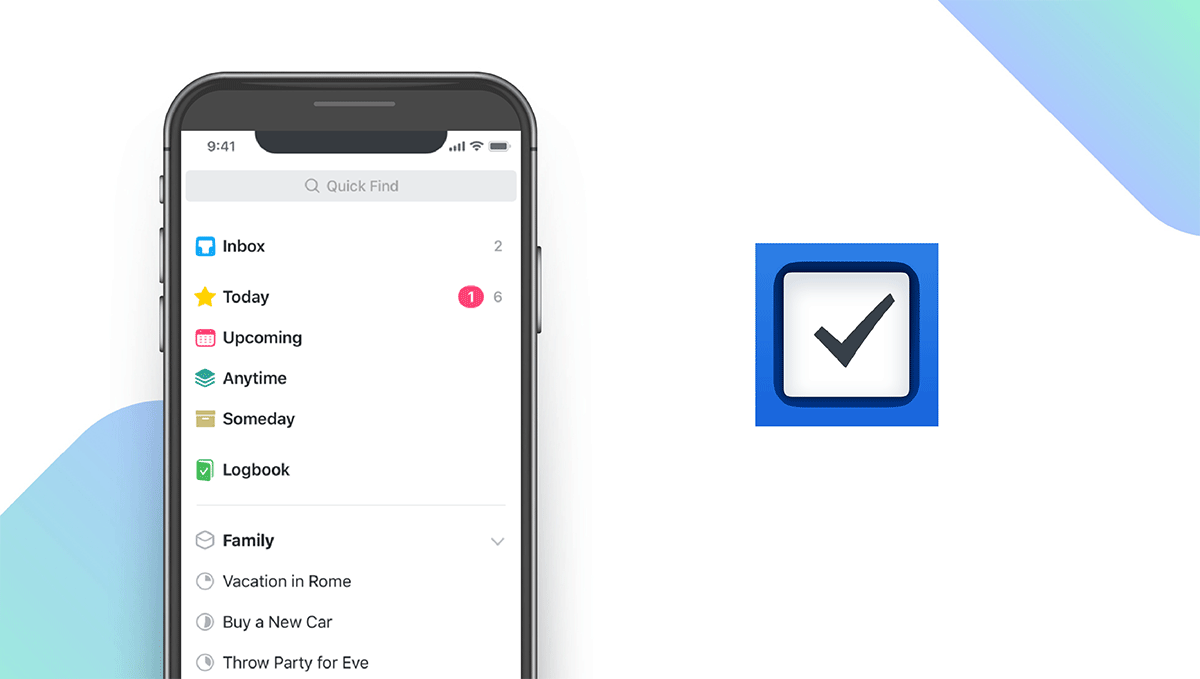 Download: iOS ★★★★★★★★★★
With its bright design and animations, Things is a great option for people who prefer a visual task management system. You can see your tasks at a glance and the structure is easy to understand. Set up categories like work, home, and hobbies and drill down to show the projects, tasks, and subtasks in each group. Extra fields can be tucked away so they don't distract you when collecting your thoughts, but add extra options for tags, due dates, and checklists when needed. The app syncs across multiple platforms and will immediately push reminders to all devices to ensure you don't miss a task.
Notable features:
15-day free trial
$9.99 iPhone; $19.99 iPad; $49.99 MacOS
Support: Help Center, email
Things Pros & Cons
What we like
What we don't like
Today, This Evening, and Upcoming lists
Not available on Android devices
Set reminders by voice
No location-based reminders
Google Keep — Best Minimalist Option
Download: Android ★★★★★★★★★★ | iOS ★★★★★★★★★★
Designed as a note-taking app, Google Keep offers robust task management capabilities. Checklists can be color-coded or organized with labels, and each item can have due dates and reminders added. The app also takes advantage of Google's location services to add location-based reminders. The display view is more basic than other apps and can grow long, but as you'd expect from a Google product, the search engine is excellent. Add items to the list from any app on your phone or save text, voice, and photo notes.
Notable features:
Free app
No in-app purchases necessary
Support available: Help center, forum
Google Keep Pros & Cons
What we like
What we don't like
Multi-platform: iOS, Android, Chrome and Web
Fewer features than other options
Integrated with other Google apps
Fewer viewing options
Phone widgets to quickly access lists
To-Do List Apps: Features Summary Table
To-Do List Apps Comparison Table
App
In-App Purchases
Features
Todoist — Top Pick
Pro: $3/month billed annually, Business: $5/user/month billed annually

✓

Notifications


✓

Multi-Platform Sync


✓

Calendar Integration


✓

Collaboration Possible
Remember the Milk — Most Versatile
$39.99 per year

✓

Notifications


✓

Multi-Platform Sync


✓

Calendar Integration


✓

Collaboration Possible
Google Tasks — Best Free Version
Free

✓

Notifications


✓

Multi-Platform Sync


✓

Calendar Integration


✓

Collaboration Possible
Any.do — Best Reminders
Premium version available for $5.99/month, $26.94/six months, $35.88/year

✓

Notifications


✓

Multi-Platform Sync


✓

Calendar Integration


✓

Collaboration Possible
TickTick — Best to Improve Productivity
$0.99 – $27.99 per item

✓

Notifications


✓

Multi-Platform Sync


✓

Calendar Integration


✓

Collaboration Possible
Microsoft To Do — Best for Outlook Users
Free

✓

Notifications


✓

Multi-Platform Sync


✓

Calendar Integration


✓

Collaboration Possible
Habitica — Best Gamification Features
$0.99 – $47.99 per item

✓

Notifications


✓

Multi-Platform Sync


✓

Calendar Integration


X

Collaboration Possible
OmniFocus — Best for GTD® Enthusiasts
Monthly: $9.99 Yearly: $99.99 One-time purchase: $39.99

✓

Notifications


✓

Multi-Platform Sync


✓

Calendar Integration


✓

Collaboration Possible
Things — Best Visual Task Management
MacOS: $49.99 iPad: $19.99 iPhone: $9.99

✓

Notifications


✓

Multi-Platform Sync


✓

Calendar Integration


X

Collaboration Possible
Google Keep — Best Minimalist Option
Free

✓

Notifications


✓

Multi-Platform Sync


✓

Calendar Integration


✓

Collaboration Possible