The Best iPhone Navigation Apps of 2021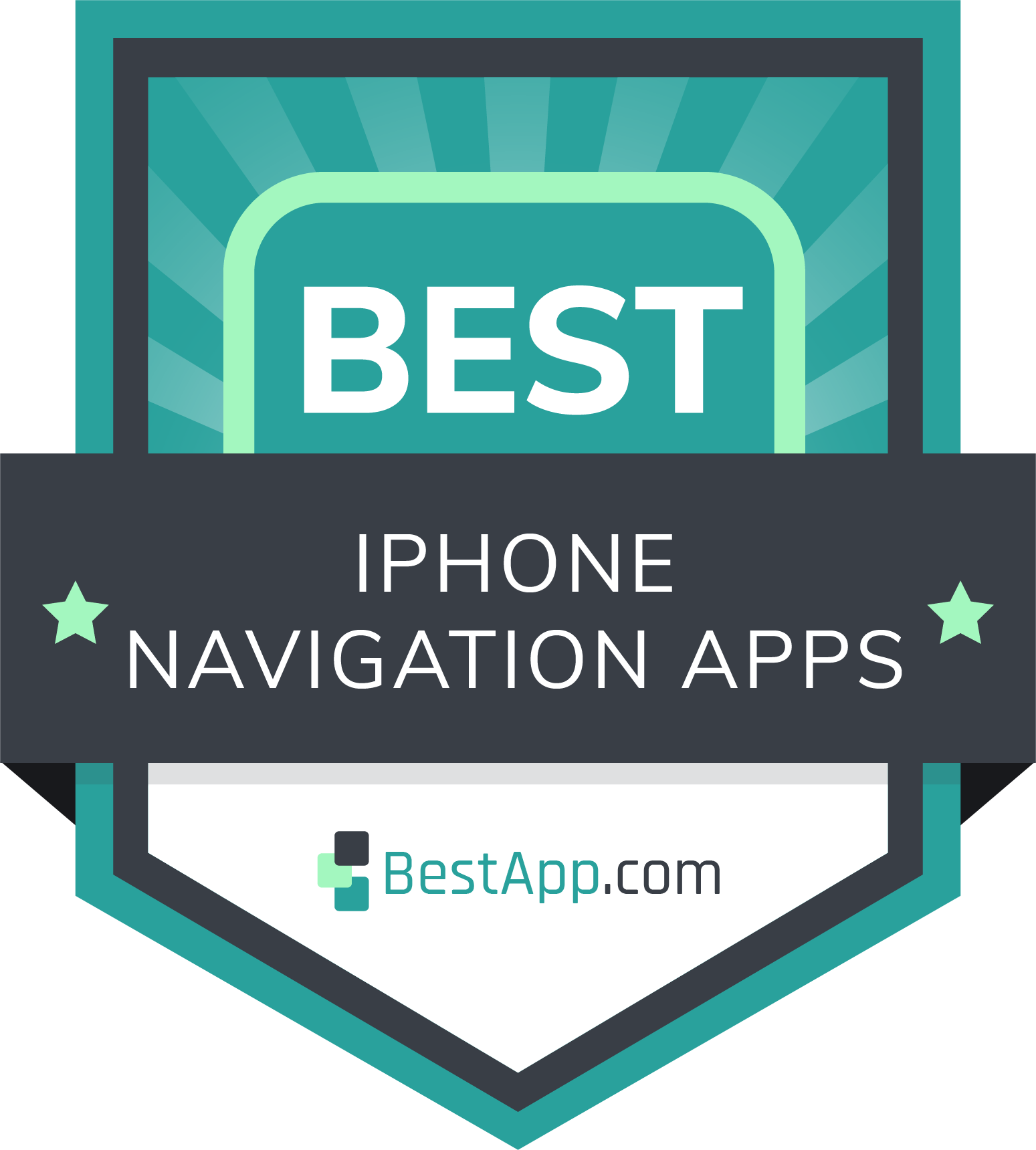 When it comes to iPhone navigation apps, there are more options than you might think. Our top pick is Google Maps, because it has all of the features you need in a navigation app, while being accurate and user-friendly. But everyone's needs are different, so we've included nine other iPhone navigation apps for you to choose from.
Top 10 iPhone Navigation Apps to Try
How We Chose the Best iPhone Navigation Apps
We looked for iPhone navigation apps that offer the most important features, such as live traffic data and public transit options. Beyond that, there is variety in what these apps focus on and which additional features they offer.
Choose the iPhone navigation app that's right for you
Whatever your destination is, the right navigation app for you depends on your lifestyle and your transportation habits. Some apps let you download maps for offline use, while others use crowdsourced data to provide real-time traffic updates and shortcuts. Others cater to specific types of users, such as pedestrians or cyclists. Keep this in mind when choosing an app and consider downloading more than one for backup.
Check your privacy settings
In order to get real-time directions, your navigation app will need access to your GPS, but you don't need to share your location 24/7. Consider turning on Location Services only while the app is in use, or clearing your location history after using the app.
Our iPhone Navigation App Reviews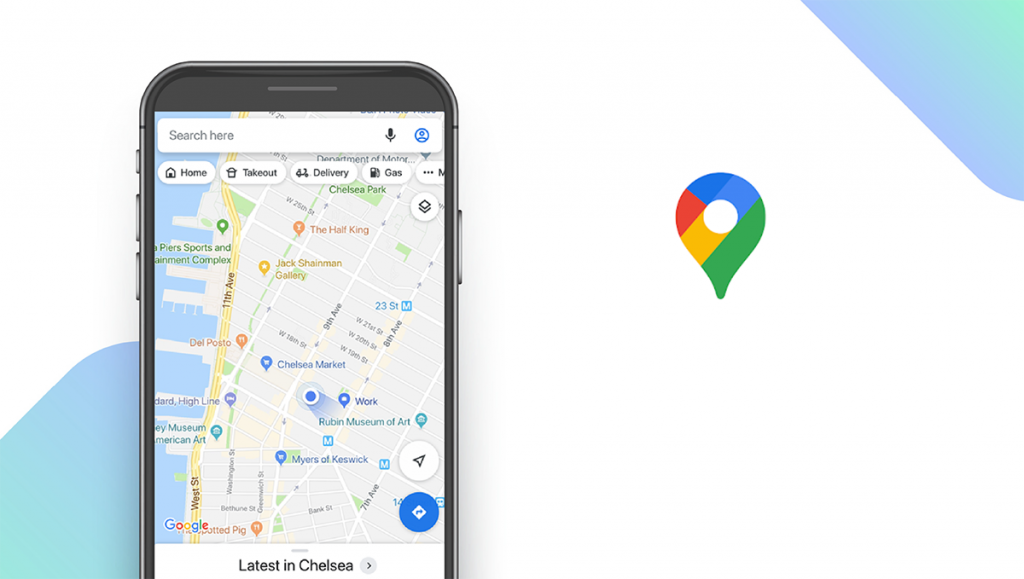 Google Maps comes out ahead of the iPhone's built-in navigation app, simply because it's more comprehensive and user-friendly. You'll get access to real-time traffic data, so you can avoid the most congested routes, and even get live public transit schedules in some cities. You can also use Google's Street View feature to look at parking restrictions and signage before you drive to a new neighborhood. The main downside to this app is that you won't be able to get directions offline unless you download a map of the region beforehand.
Notable features:
Free
Support available: Help Center, Email, Community Help
Google Maps Pros & Cons
What we like
What we don't like
Real-time traffic information
Limited offline access
Street View feature
MapQuest — Best for Road Trips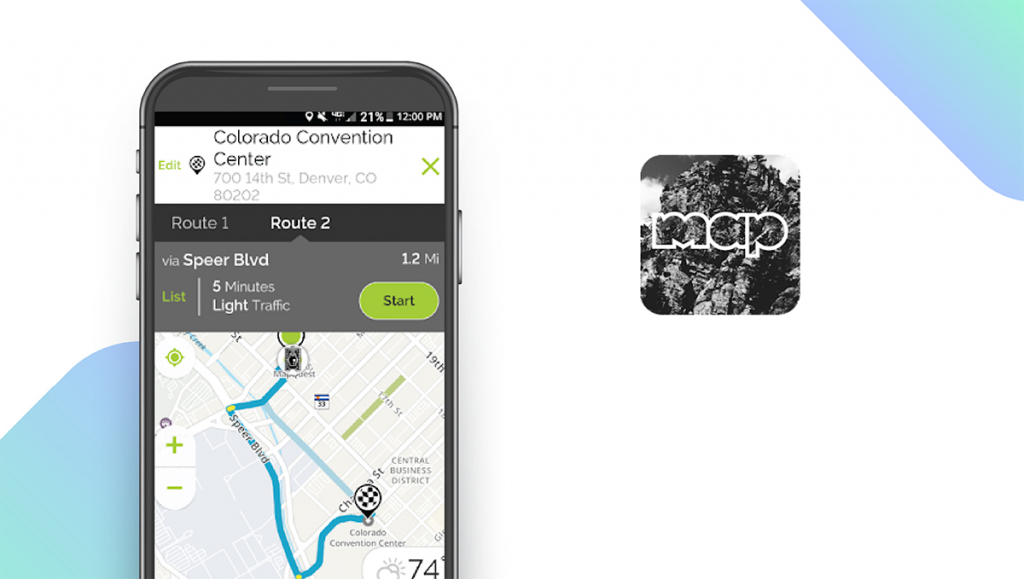 MapQuest has been around for a while, so chances are you're familiar with the company. The latest version of this navigation app includes real-time traffic updates, including live traffic cams, so you can see for yourself how busy your route is. It will also show you the speed limit while you drive so you don't have to worry about getting pulled over. But MapQuest really shines with its tools for road tripping: you can book a hotel directly through the app, call roadside assistance, and check the prices at nearby gas stations so you can get the best deal when you fill up.
Notable features:
Free
Support available: Help Center, Email, Tickets
MapQuest Pros & Cons
What we like
What we don't like
Live traffic cams
Includes ads
Gas price tracker
No offline access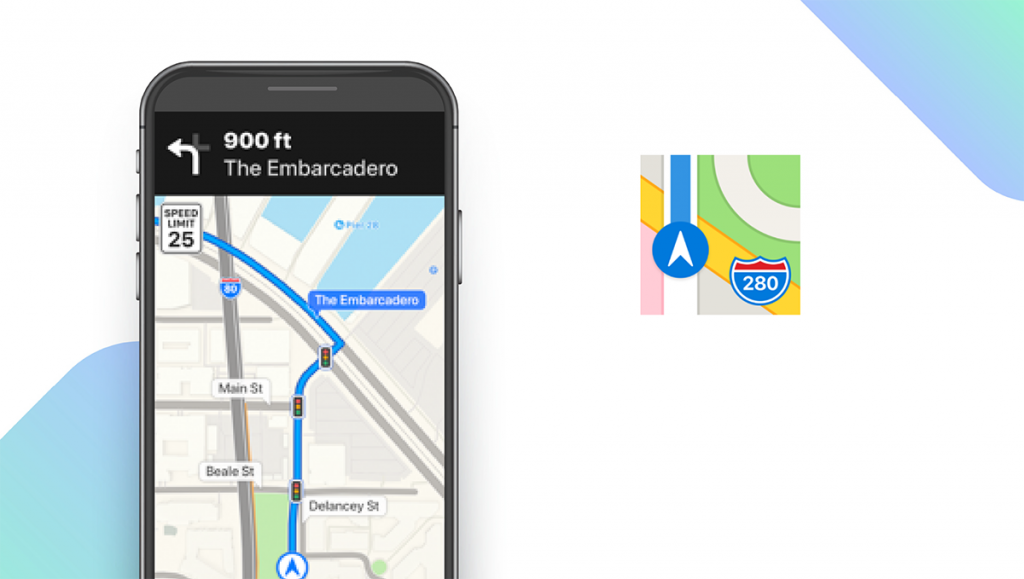 Download: iOS
Apple Maps comes preloaded on iOS devices, so many iPhone users stick with this app by default, and it has plenty to recommend it. Its Flyover feature will show you a 3D view of some geographical areas, helping you get the lay of the land before you arrive at your destination. It also has a Look Around feature that's similar to Street View, but is only available in a limited number of cities and countries. Other features include weather and air quality reports. Apple Maps is also notable for collecting less user data than other navigation apps, so it's a good choice for privacy-conscious users.
Notable features:
Free
Support available: Email, Phone, Chat, Community Forum, Downloads, Manuals & Videos
Apple Maps Pros & Cons
What we like
What we don't like
Designed for iOS devices
Limited Look Around locations
3D flyover mode
Not available for Android
Strong privacy policies
Waze — Best for Commuters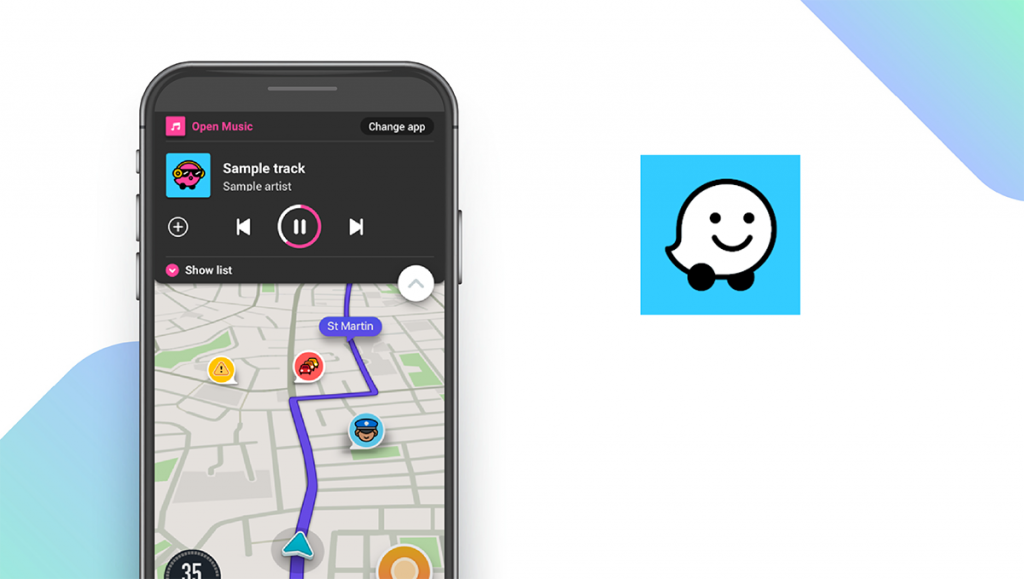 Waze made a name for itself by being the crowdsourced traffic app that would show you all of the hidden shortcuts along your route. That's still its most notable feature, with users reporting everything from accidents and construction delays, to police cars and gas prices. It's missing a few key features that other navigation apps offer, such as terrain and street view imagery, but what it does have is geared toward everyday commuters who want to find the fastest routes. You can also use it to share your trips on social media or find people to carpool with.
Notable features:
Free
Support available: Email, Help Center, Community Forum
Waze Pros & Cons
What we like
What we don't like
Crowdsourced traffic tips
No terrain or satellite data
Carpooling options
CoPilot — Best Offline Mode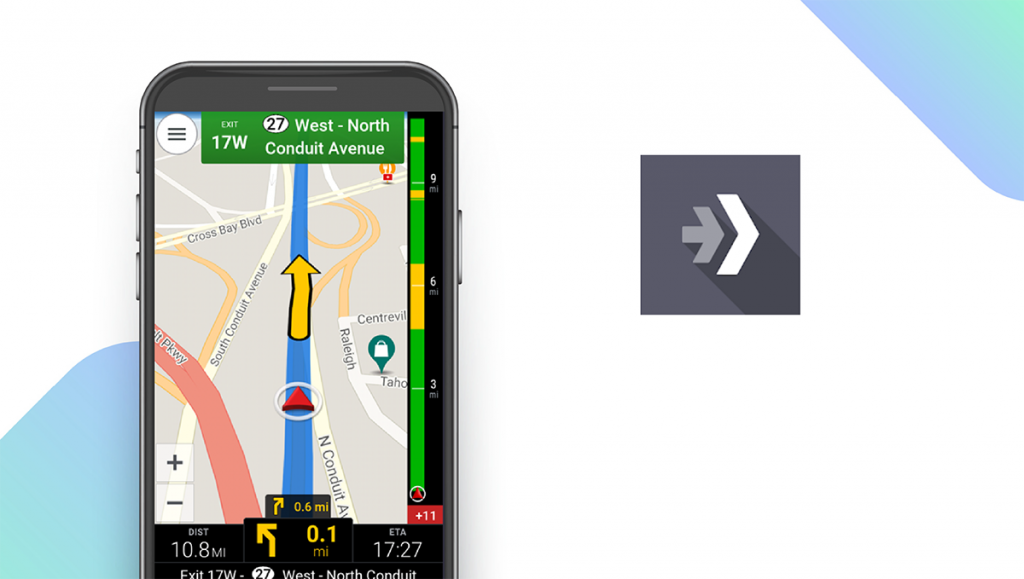 CoPilot is a bit different than the other apps on our list in that it's designed to be used offline and doesn't require an Internet connection to navigate. The downside is that you'll have to download the maps you need beforehand, which can take up more than 2 GB of storage space. But once you do, you can rest assured that you won't get lost, even if you drive into a remote region with no cell phone service. CoPilot offers three pricing plans – for cars, trucks, and RVs/caravans – so you can get the most efficient directions for your vehicle.
Notable features:
14-Day Free Trial
Premium: $9.99/month
Support available: Email, Help/FAQs
CoPilot Pros & Cons
What we like
What we don't like
Robust offline functionality
Monthly subscription fee
Vehicle-specific navigation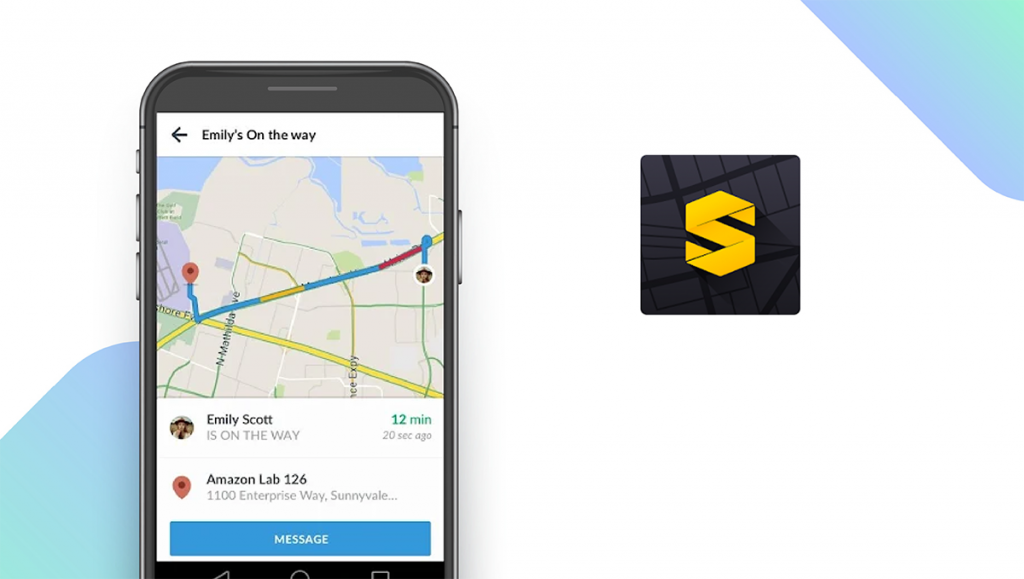 Scout GPS is a cross between a navigation app and a social media app. Unlike Waze, which uses crowdsourced traffic data from strangers, Scout is meant to be used with your friends. Once you've started a group chat and made plans to meet up, you can share directions from within the app and keep track of each other's ETA. Along with turn-by-turn navigation to get you to your destination, you'll see your friends' icons moving along with you, so you'll know who's going to be on time and who's running late.
Notable features:
Scout Plus: $4.99/month
Support available: Help Center, Email, Community Forum, Tickets
Scout GPS Navigation Pros & Cons
What we like
What we don't like
Group chat features
Costs $4.99/month to use GPS
Track friend's ETA
Maps.ME — Best for International Travel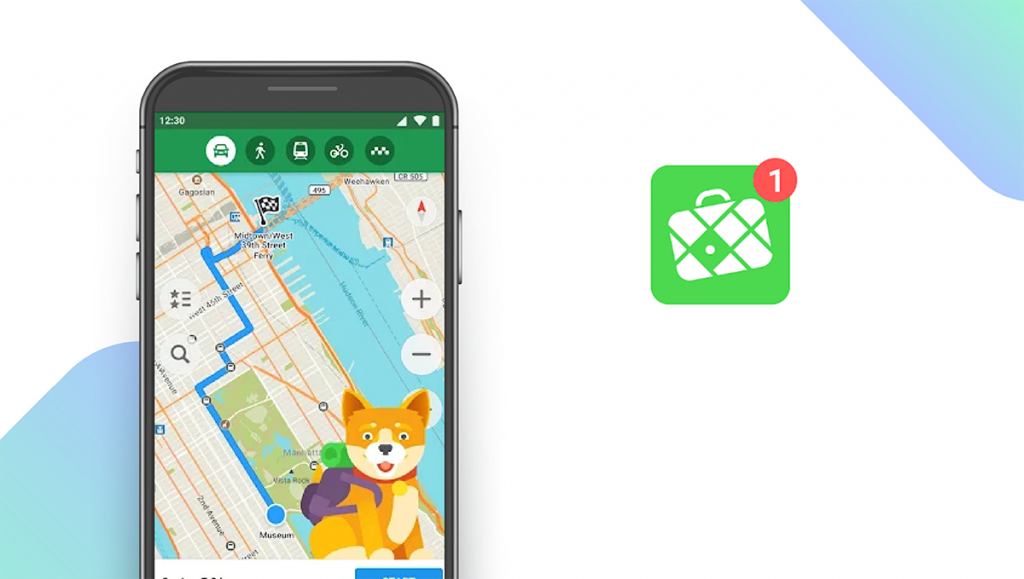 Maps.ME is our pick for international travel, since in addition to step-by-step navigation, it can show you local businesses, tourist attractions, and even ATMs. Another advantage is that this app is designed to be used offline, which means it uses less battery and doesn't require you to have a data plan. Maps.ME uses data from OpenStreetMap contributors, and includes hiking trails and other routes that aren't shown on other iPhone navigation apps. You can plan your route using one of five different navigation modes, including biking and public transit.
Notable features:
Free
Support available: Email
Maps.ME Pros & Cons
What we like
What we don't like
ATM locator
Free version has ads
Offline access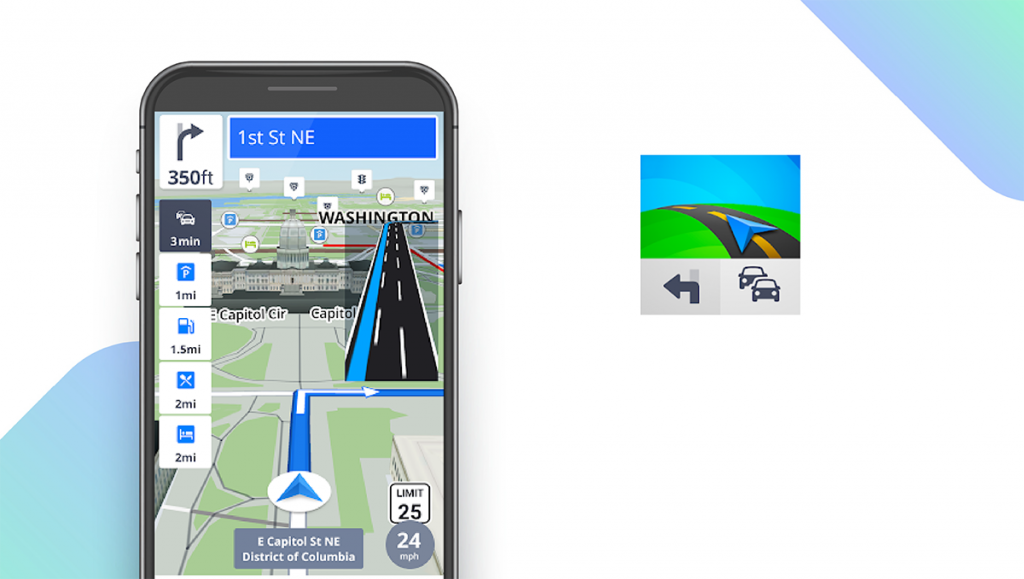 With over 200 million users, Sygic GPS Navigation is one of the most popular apps featured in this guide. Unlike many of your other options, Sygic GPS Navigation is able to guide you to your destination even when you don't have an internet connection. And when you are connected to the internet, you'll also have access to features such as real-time traffic information, speed camera warnings, and parking place suggestions. Map updates are provided multiple times for free each year. You can connect Sygic to your car via both Android Auto and Apple CarPlay. Moreover, Sygic is known for its endless innovations that make your driving safer, such as head-up display, dashcam, lane assisstant, junction view, and speed limit warnings. It's also the world's first navigation app with integrated payment for electric vehicle charging.
Notable features:
7-Day Free Trial
Premium+ 3 Month subscription: €13.99
Support available: Help Center, Email
Sygic GPS Pros & Cons
What we like
What we don't like
Offline mode
Some features require subscription
Free map updates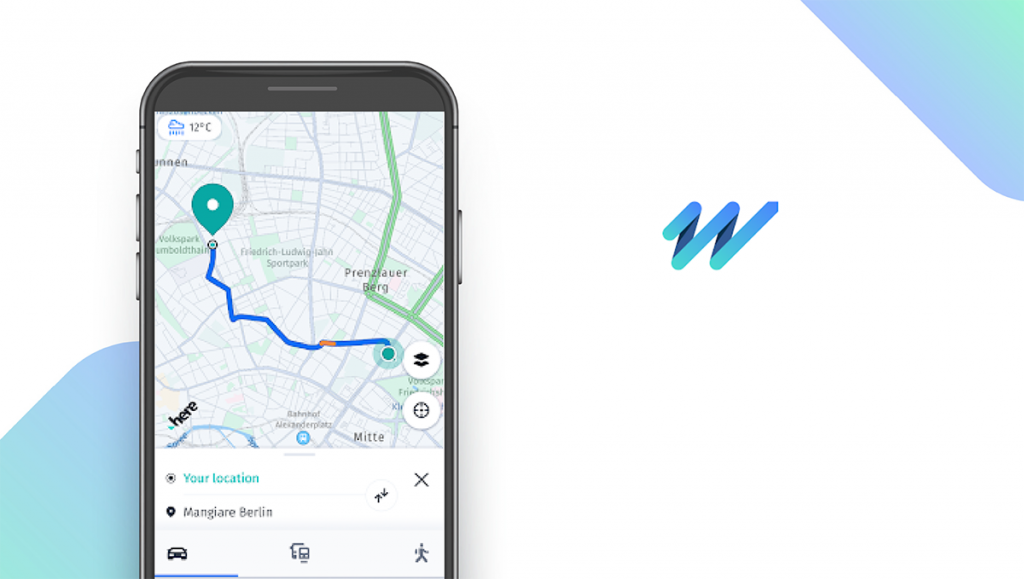 HERE WeGo is best for city driving, with tools for drivers, bicyclists, and more. In addition to driving directions and public transit information, you can find useful data like elevation gain to help you plan a bike-friendly route to your destination. HERE WeGo's maps aren't as robust as some other navigation apps, but street level imagery is in the works for some cities as of July 2021. The app is free, and you can download maps to access them offline.
Notable features:
Free
Support available: Email, FAQs
HERE WeGo Pros & Cons
What we like
What we don't like
Shows elevation gain
Free version has ads
Offline access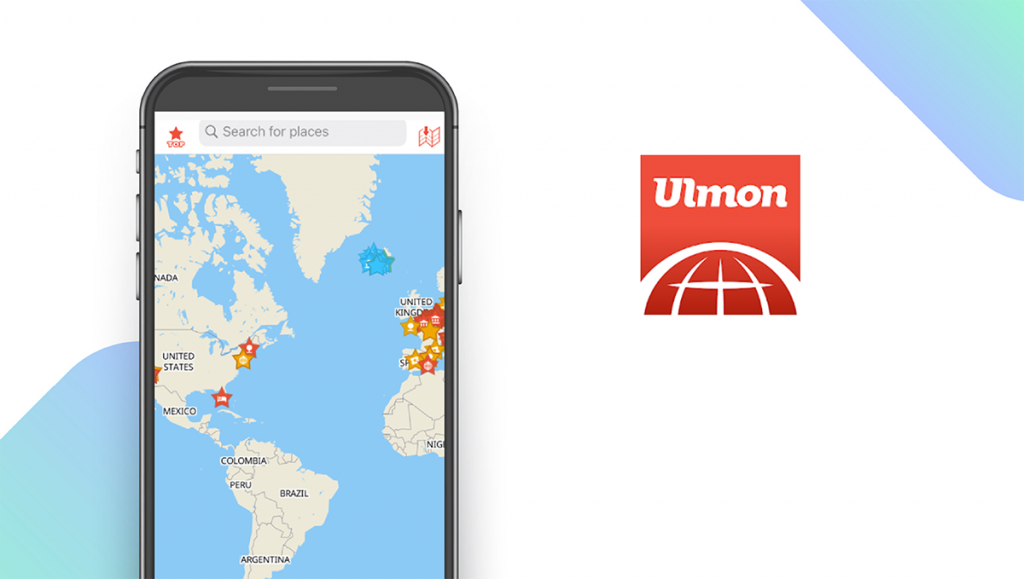 CityMaps2Go gets high points from tourists, mostly because it includes destinations that are off the beaten path. You can use it to get around major cities, or even take it outdoors to help you navigate national parks. CityMaps2Go displays everything from hiking trails to viewpoints with contour lines so you don't get lost. You can search for points of interest, or download optional travel guides to help you decide where to go. CityMaps2Go also indicates stairways, alleys, and other pathways that most apps don't cover.
Notable features:
Free
Support available: Email, FAQs
CityMaps2Go Pros & Cons
What we like
What we don't like
Includes outdoor attractions
No voice commands
Offline access
iPhone Navigation Apps: Features Summary Table
iPhone Navigation Apps Comparison Table
App
Subscription Fees or In-App Purchases
Features
Google Maps — Top Pick
Free
✓ Alternate Routes
✓ Live Traffic Data
✓ Public Transit
✓ Navigate Inside Buildings
✓ Voice Commands
MapQuest — Best For Road Trips
Free
✓ Alternate Routes
✓ Live Traffic Data
X Public Transit
X Navigate Inside Buildings
✓ Voice Commands
Apple Maps — Best for Privacy
Free
✓ Alternate Routes
✓ Live Traffic Data
✓ Public Transit
✓ Navigate Inside Buildings
✓ Voice Commands
Waze — Best for Commuters
Free
✓ Alternate Routes
✓ Live Traffic Data
X Public Transit
X Navigate Inside Buildings
✓ Voice Commands
CoPilot — Best Offline Mode
Premium: $9.99/month
✓ Alternate Routes
✓ Live Traffic Data
X Public Transit
X Navigate Inside Buildings
✓ Voice Commands
Scout GPS Navigation — Best Social Features
Scout Plus: $4.99/month
X Alternate Routes
✓ Live Traffic Data
X Public Transit
X Navigate Inside Buildings
✓ Voice Commands
Maps.ME — Best for International Travel
Free
X Alternate Routes
✓ Live Traffic Data
✓ Public Transit
X Navigate Inside Buildings
✓ Voice Commands
Sygic GPS Navigation — Most Reliable Navigation
Premium+ 3 Month subscription: €13.99
✓ Alternate Routes
✓ Live Traffic Data
✓ Public Transit
X Navigate Inside Buildings
✓ Voice Commands
HERE WeGo — Best for Cities
Free
✓ Alternate Routes
✓ Live Traffic Data
✓ Public Transit
X Navigate Inside Buildings
✓ Voice Commands
CityMaps2Go — Best for Tourists
Free
X Alternate Routes
X Live Traffic Data
X Public Transit
X Navigate Inside Buildings
X Voice Commands