The Best Family Organizer Apps of 2023
Written by: BestApp.com App Testing Team - Updated: Oct 01, 2021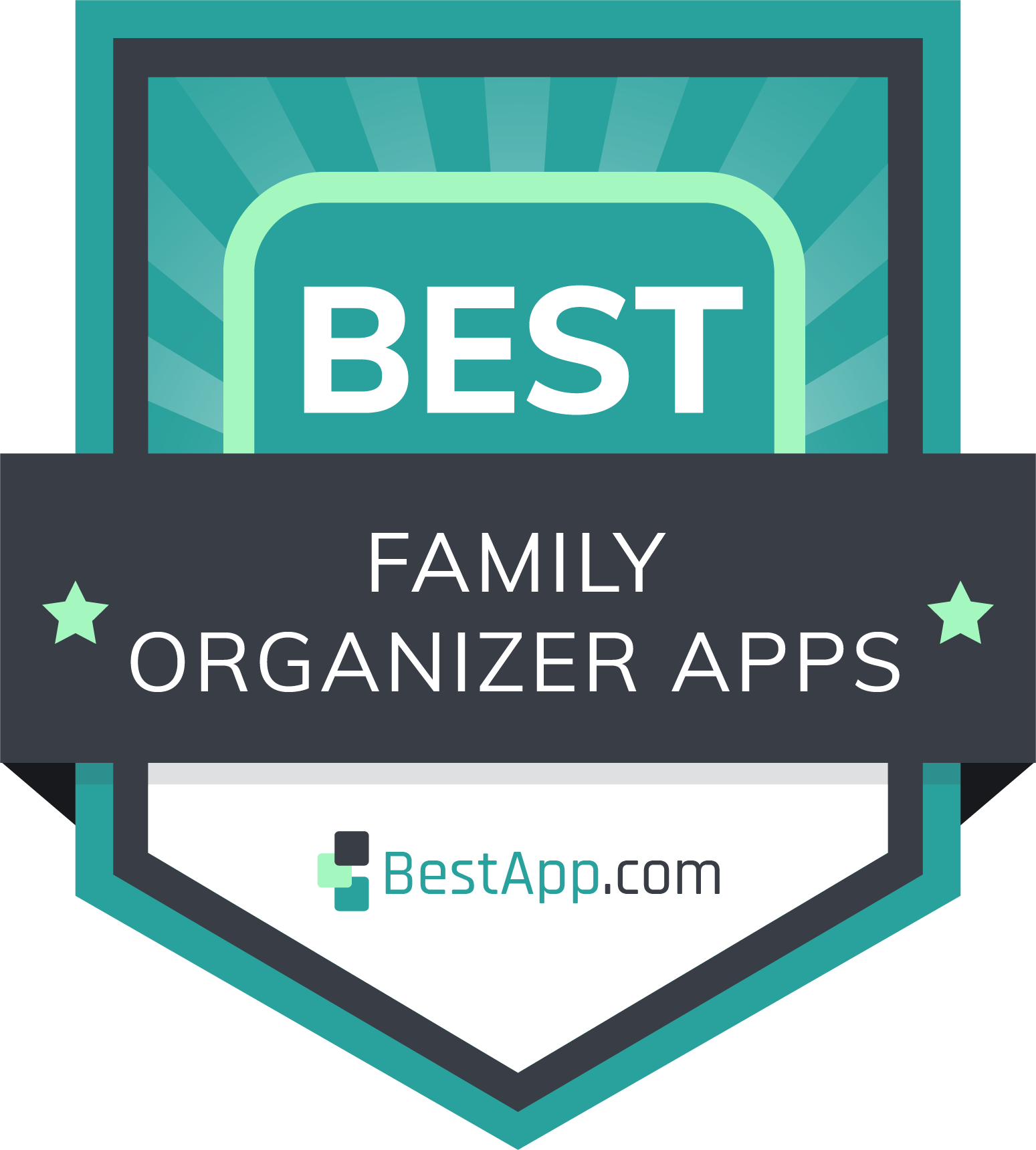 When it comes to keeping your family organized, our favorite app is Cozi because it has all of the most important things you need at a reasonable monthly price. But since every family is different, we've included nine other apps that offer a variety of features.
Top 10 Family Organizer Apps to Try
How We Chose the Best Family Organizer Apps
We looked for apps that offer several key features, such as in-app messaging, calendar syncing, and task management. Before deciding on a family organizer app, spend some time thinking about which features would be most helpful to you on a daily basis.
Choose the family organizer app that's right for you
Some families have busy schedules and need a calendar app to keep track of soccer practice, work events, and family vacations. Other families are in search of an app to get the kids more involved in household chores or grocery shopping. Since there's no family organizer app that is right for everyone, you may want to try out more than one before subscribing to the app that works best for your family.
Consider device compatibility
Most family organizer apps support multiple user accounts, so parents, kids, and even family friends or grandparents can share a calendar or to-do list. The more people who use the app, the more important it is to ensure that it's compatible with multiple devices and can sync your calendar, shopping lists, and other information without any issues.
Our Family Organizer App Reviews
Cozi — Top Pick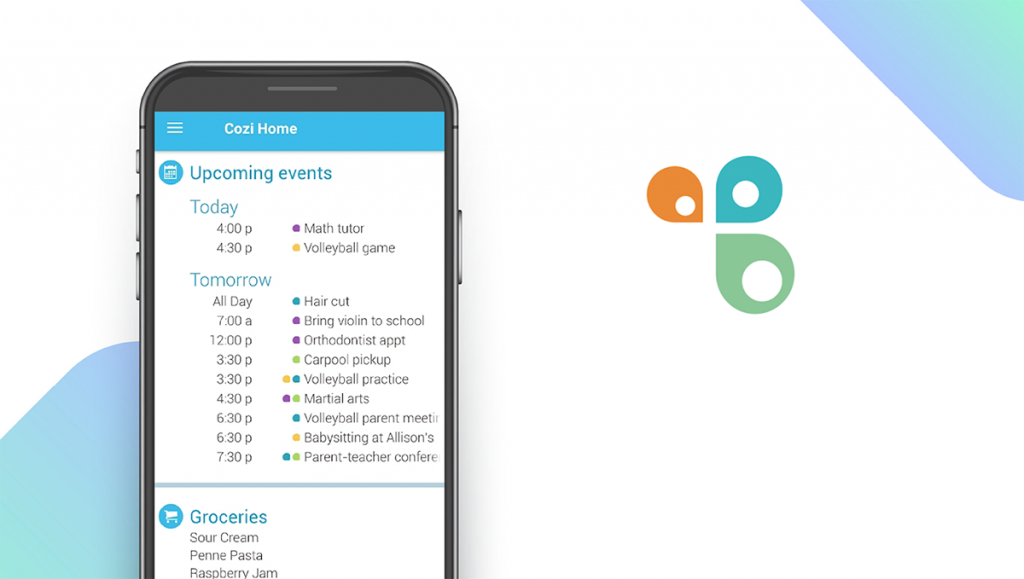 Download: Android ★★★★★★★★★★ | iOS ★★★★★★★★★★
Cozi is our top pick because it has a wide range of features from a calendar to a to-do list. But where it really stands out is the ability to mix and match features, such as adding recipes to your shopping list or to the calendar. You can view each user's calendar separately or as a single feed, and you can get notifications about upcoming events. Cozi is free, but you'll need to subscribe to Cozi Gold in order to remove ads and get additional features. Fortunately, you can try it out for free for 14 days, and the monthly fee of $2.50 includes all of your family members.
Notable features:
14-Day Free Trial
Cozi Gold: $2.50/month or $29.99/year
Support available: FAQs, Email, Ticket
Cozi Pros & Cons
What we like
What we don't like
Color-coded calendar
No in-app chat
Free trial available
Free version has ads
One fee for entire family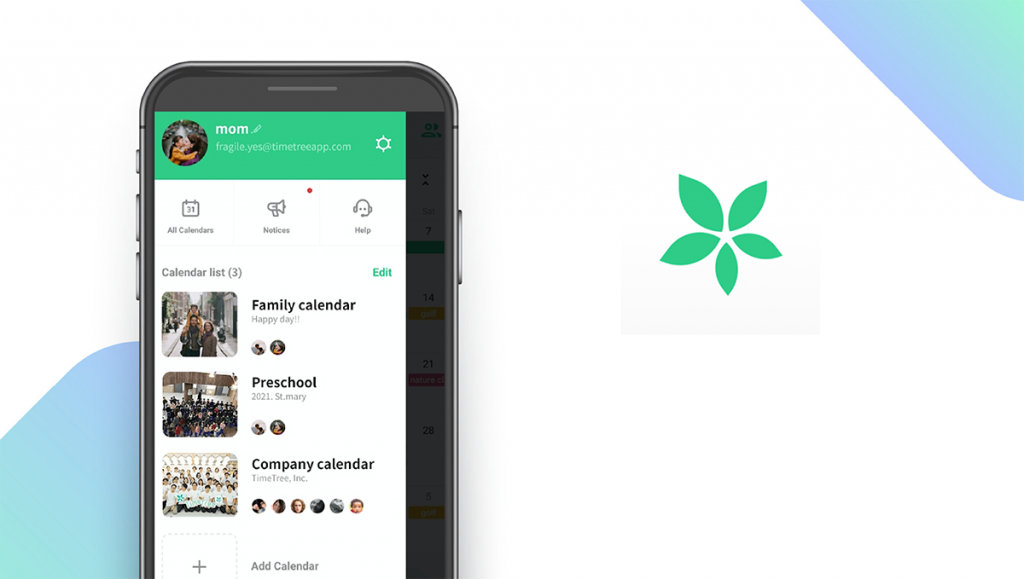 Download: Android ★★★★★★★★★★ | iOS ★★★★★★★★★★
TimeTree is the best free app on our list because it's free on all devices. However, since there is no premium version, ads cannot be removed. TimeTree offers several useful features, including an in-app chat tool and the ability to add pictures to calendar events. Everything shows up on a centralized timeline, so you'll never miss a birthday or forget about an important appointment. TimeTree isn't just for families with kids, it's also suitable for couples, groups of friends, and even colleagues planning after-work activities.
Notable features:
Free
Support available: Email, Help Center, Ticket
TimeTree Pros & Cons
What we like
What we don't like
Free on all platforms
Contains in-app ads
Add pictures to events
Any.Do — Best Digital Assistant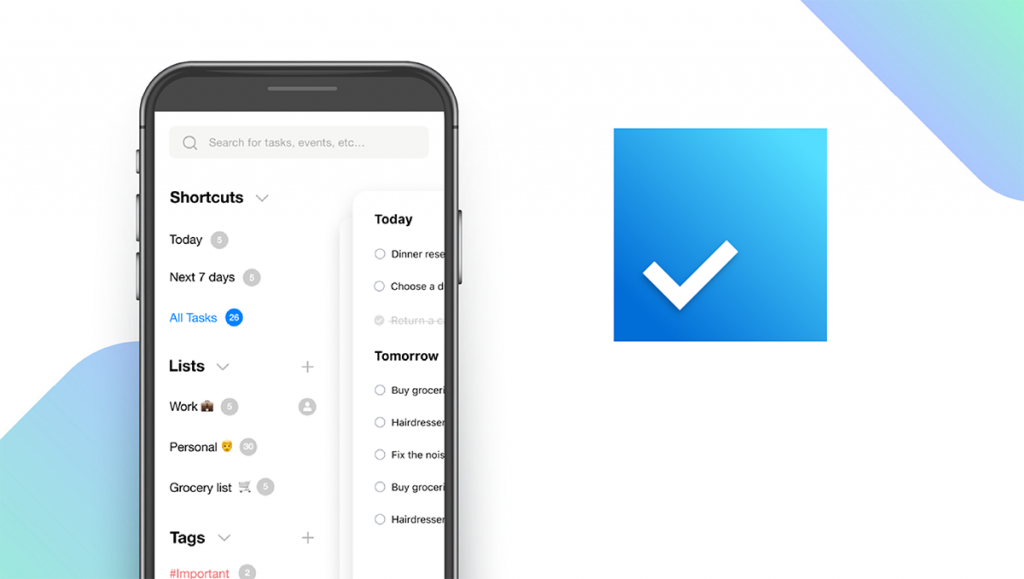 Download: Android ★★★★★★★★★★ | iOS ★★★★★★★★★★
Any.Do is the best digital assistant for families because it uses natural language and artificial intelligence to streamline your to-do list. You can set one-time or recurring commitments using Siri or Alexa, and even create reminders that are activated in a specific location, such as at the grocery store. This app is great for busy parents who want to stay on top of everything, although its minimalist design may be less appealing to kids. Any.Do can be synced with wide range of devices, including smart watches, and even offers a WhatsApp integration.
Notable features:
14-Day Free Trial
Premium: $5.99/month
Support available: Help Center, Email, FAQs, Knowledge Base, Videos & Tutorials
Any.Do Pros & Cons
What we like
What we don't like
Location-based reminders
No multi-user accounts
WhatsApp integration
Some features cost extra
Works with Siri and Alexa
Calendar — Best for Work/Life Balance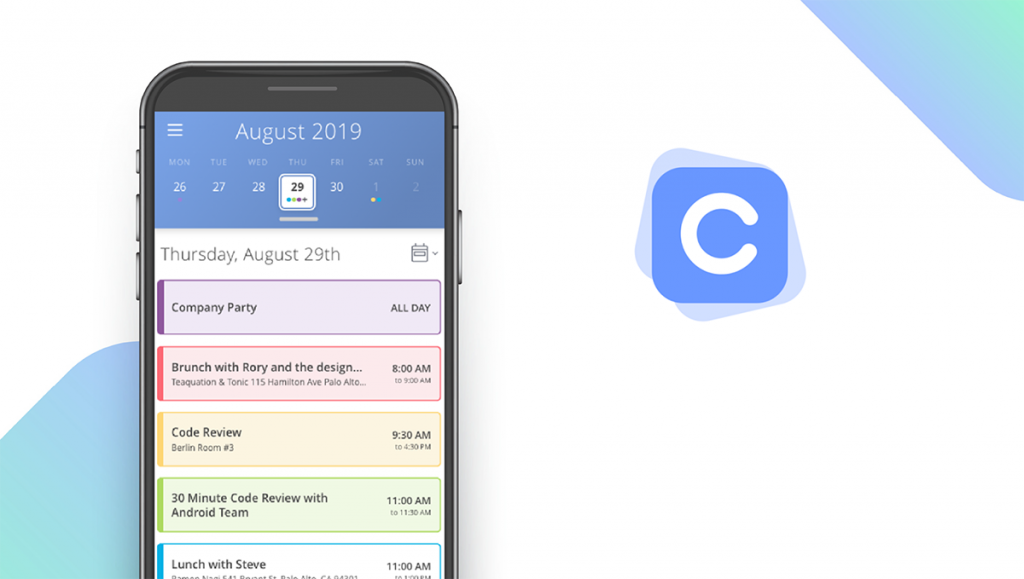 Download: Android ★★★★★★★★★★ | iOS ★★★★★★★★★★
Calendar is the best app for work/life balance on our list because it focuses entirely on efficient scheduling. The Basic plan is free, and allows you to connect an external calendar, such as Gmail or Outlook, with up to 5 individual members. Standard and Pro subscriptions are also available, although these primarily target workplaces and small teams. While you could use this app for planning a birthday party or family vacation, it's best for busy professionals who want to carve more time out of their busy day to spend with their families. The AI-powered scheduling tools will ensure that your work appointments don't eat into your family time.
Notable features:
14-Day Free Trial
Basic: Free
Standard: $6/month/user, billed annually
Pro: $8/month/user, billed annually
Support available: Email, Help Center, Ticket
Calendar Pros & Cons
What we like
What we don't like
Integrates with other calendar apps
Not specifically for families
Built-in scheduling software
FamilyWall — Best Location-Based App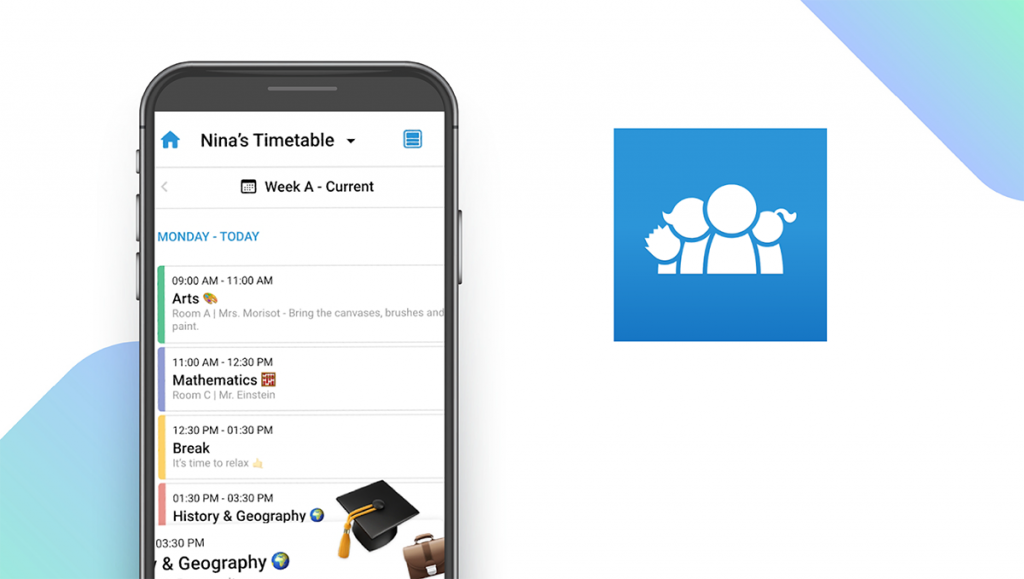 Download: Android ★★★★★★★★★★ | iOS ★★★★★★★★★★
FamilyWall is the best location-based app for families because it allows you to see each other's location in real-time. You can even get a notification when your kids arrive at home or at school, or when they leave a designated area. On top of that, you'll also get a calendar, a shopping list tool, and a family dashboard that shows everything all in one place. A premium subscription starts at $4.99 per month and includes additional features such as a meal planner and recipe box. Other tools include private chat "circles" for your neighbors or extended family.
Notable features:
30-Day Free Trial
Premium: $4.99/month
Support available: Email, Knowledge Base, Help/FAQs, Ticket
FamilyWall Pros & Cons
What we like
What we don't like
Geo-fencing tools
No task manager
Private group messaging
OurHome — Best for Kids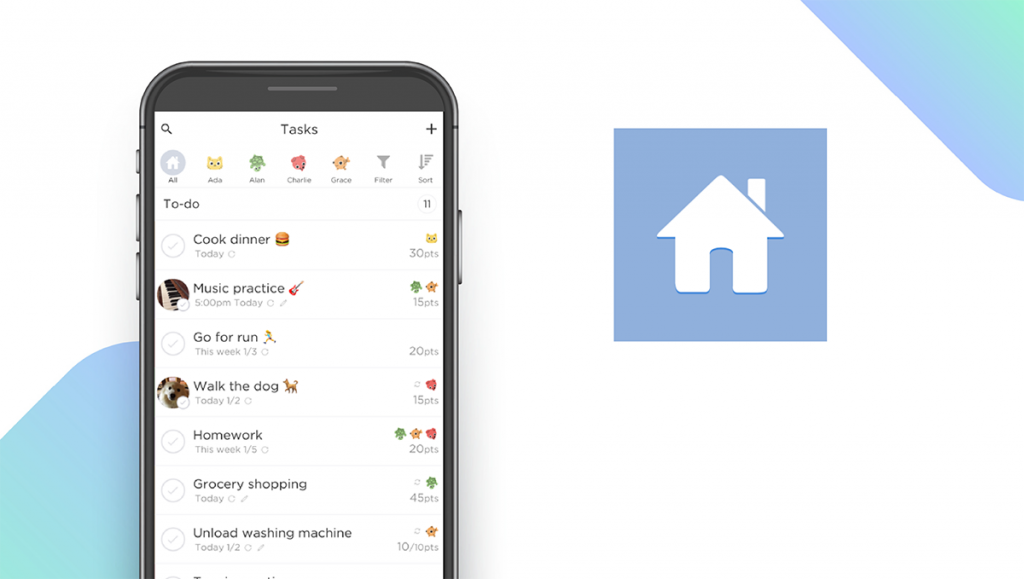 Download: Android ★★★★★★★★★★ | iOS ★★★★★★★★★★
OurHome is the best app on our list for kids because it offers a gamified interface designed to get them engaged in chores and other household tasks. You can create tasks, assign them to different people, and even include rewards to encourage your kids to complete them. They can earn points and choose an incentive, such as pocket money or screen time, when they reach their goals. You can also customize the settings on the app so that older children can add and edit tasks, for example, while younger children have a more limited set of permissions. Other useful features include a family calendar, shared grocery lists, and in-app chat.
Notable features:
Free
Support available: Email
OurHome Pros & Cons
What we like
What we don't like
Gamified interface
No live customer support
Customizable settings
Picniic — Best for Large Families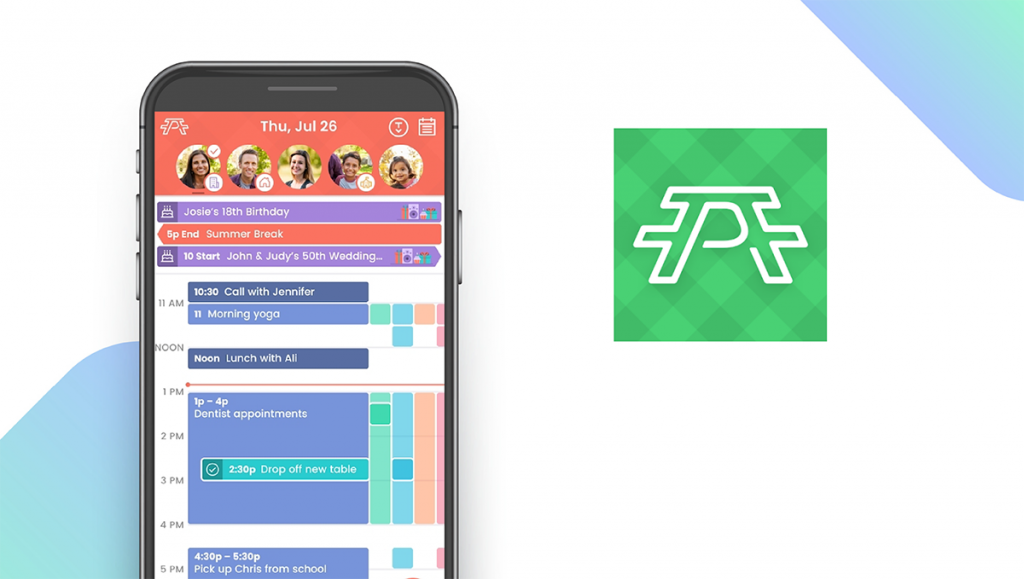 Picniic is our choice for large families, because it provides a calendar, real-time location sharing, and a news feed all in one app. You can use it to schedule vacations or family reunions, or keep in touch with your extended family over long distances. There's even an encrypted "info locker" you can use to store insurance details and medical records. Picniic can integrate with existing calendars, including TeamSnap, so you can keep track of your kids' sporting events and never miss a game. Other tools include a shopping list and family photo albums. Some features are free, but most require you to upgrade to the Premium version for $15 per month.
Notable features:
Premium: $15/month
Support available: Email
Picniic Pros & Cons
What we like
What we don't like
Real-time location sharing
No task manager
Encrypted "info locker"
High monthly cost
FabFam — Best for Grocery Shopping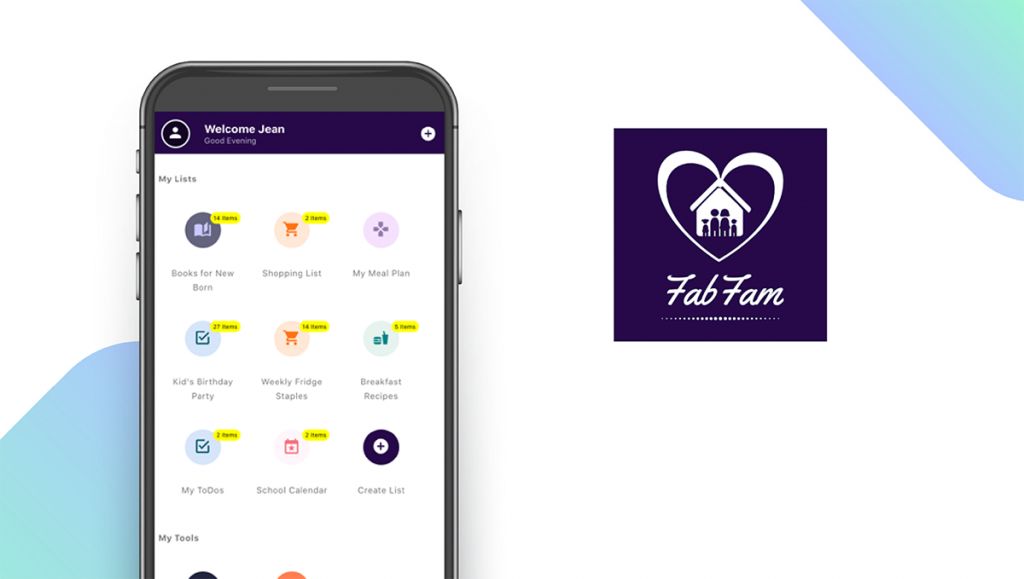 FabFam stands out as the best family organizer app for grocery shopping due to its helpful shopping list and meal plan management features. You can also set reminders for taking out the trash or returning books to the library. FabFam is free, so you don't have to pay more to unlock premium features. It's great for creating recipe, chore, and reading lists as well as syncing your calendar. This app is designed for families, but it can also be used by roommates or friends who share shopping duties.
Notable features:
Free
Support available: Chat, Email
FabFam Pros & Cons
What we like
What we don't like
Free
No in-app messaging
Variety of list-making tools
Hub — Best for Event Planning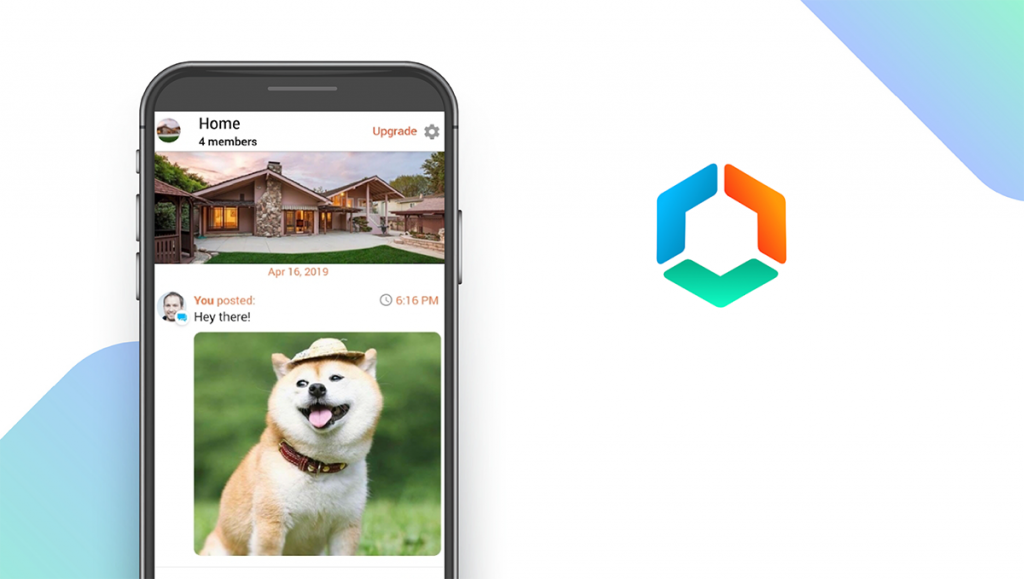 Hub is great for planning events and activities due to its shared calendar and to-do list, built-in messaging tools, and other organizational features. Everything is shown in a central news feed for easy viewing, and you can create multiple chat groups to share photos, messages, and other attachments. You can use Hub to plan dinners, birthdays, and other special events, since you can assign tasks in advance and share photos of the occasion later. One downside is that the free version limits you to 2 events and 5 tasks. You'll have to upgrade to the Gold plan to get unlimited events and sharing capabilities.
Notable features:
Gold: $4.99/month
Support available: Help Center, Email
Hub Pros & Cons
What we like
What we don't like
Calendar integrations
Limited features on free plan
Built-in chat features
Calroo — Best for Errands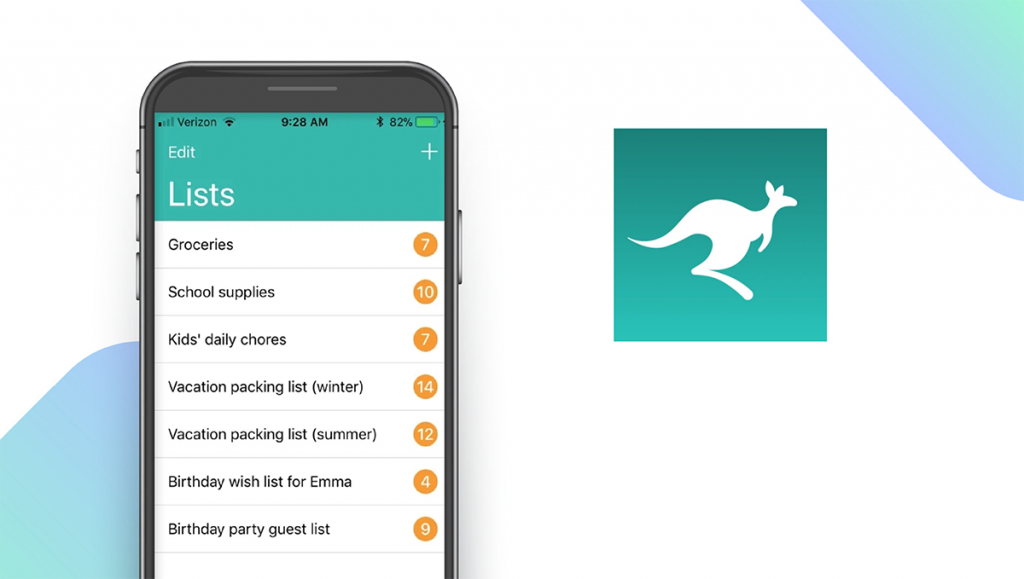 Download: iOS ★★★★★★★★★★
Calroo offers many of the same features as the other apps on our list, including a color-coded calendar and a shared shopping list. But it's most convenient when running errands. You can simply swipe on a task to transfer it to another family member, making it easy to hand off tasks when you're on-the-go and don't have time for a phone call or a text message. This app also has a built-in private messenger for sending notes and photos, and customizable settings so you can hide events that you want to keep secret, such as a surprise party.
Notable features:
30-Day Free Trial
Pro: $1.99/month
Support available: Email
Calroo Pros & Cons
What we like
What we don't like
Color-coded calendar
Limited support available
Swipe to transfer tasks
Family Organizer Apps: Features Summary Table
Family Organizer Apps Comparison Table
App
Subscription Fees or In-App Purchases
Features
Cozi — Top Pick
Cozi Gold: $2.50/month or $29.99/year

✓

Multi-User


X

In-App Chat


✓

Analytics


✓

Calendar Sync


✓

Task Manager
TimeTree — Best Free App
Free

✓

Multi-User


✓

In-App Chat


✓

Analytics


✓

Calendar Sync


X

Task Manager
Any.Do — Best Digital Assistant
Premium: $5.99/month

X

Multi-User


✓

In-App Chat


✓

Analytics


✓

Calendar Sync


✓

Task Manager
Calendar — Best for Work/Life Balance
Basic: Free
Standard: $6/month/user, billed annually
Pro: $8/month/user, billed annually

✓

Multi-User


✓

In-App Chat


✓

Analytics


✓

Calendar Sync


X

Task Manager
FamilyWall — Best Location-Based App
Premium: $4.99/month

✓

Multi-User


X

In-App Chat


✓

Analytics


✓

Calendar Sync


X

Task Manager
OurHome — Best for Kids
Free

✓

Multi-User


✓

In-App Chat


✓

Analytics


✓

Calendar Sync


✓

Task Manager
Picniic — Best for Large Families
Premium: $15/month

✓

Multi-User


✓

In-App Chat


✓

Analytics


✓

Calendar Sync


X

Task Manager
FabFam — Best for Grocery Shopping
Free

✓

Multi-User


X

In-App Chat


✓

Analytics


✓

Calendar Sync


✓

Task Manager
Hub — Best for Event Planning
Gold: $4.99/month

X

Multi-User


✓

In-App Chat


X

Analytics


✓

Calendar Sync


✓

Task Manager
Calroo — Best for Errands
Pro: $1.99/month

✓

Multi-User


X

In-App Chat


✓

Analytics


✓

Calendar Sync


✓

Task Manager