The Best Apps for the Smart Traveler of 2023
Written by: BestApp.com App Testing Team - Updated: Oct 15, 2021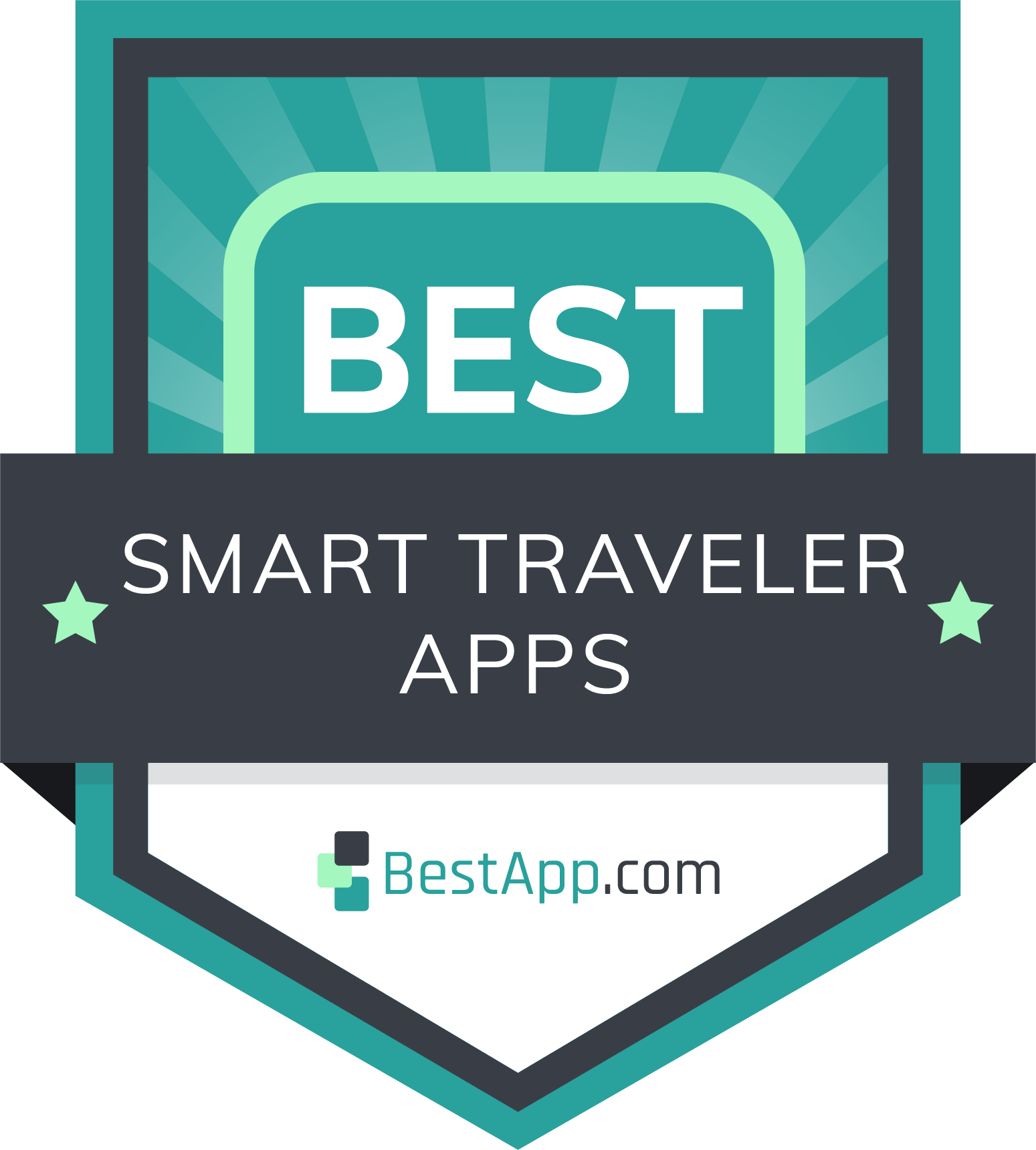 If you're looking for an app to make traveling easier, our top pick is Tripit because it can compile all of your travel details in one place, from flights to car rentals. But if you just need help with one aspect of your trip, such as booking a hotel or a rideshare, you might be better off with one of the other nine options on our list.
Top 10 Apps for the Smart Traveler
How We Chose the Best Apps for Smart Travelers
To put together our list of apps for the smart traveler, we looked for apps that offer core features like a packing list and online booking options. But since every trip is different, you may need to find additional features or even download more than one app.
Choose the smart traveler app that's right for you
Most of the apps on our list focus on specific aspects of the travel experience, such as booking a hotel or putting together an itinerary. But there are other things to consider too, such as the local language and the exchange rate in your destination. The more features an app offers, the easier it will be to make changes to your plans or find the information you need to make the most of your trip.
Download before you leave home
Some apps may not be available in the country you're traveling to, or you might find it harder to access a reliable internet connection overseas. Be sure to download the app and set up an account before you leave home to make sure it works properly.
Our Smart Traveler App Reviews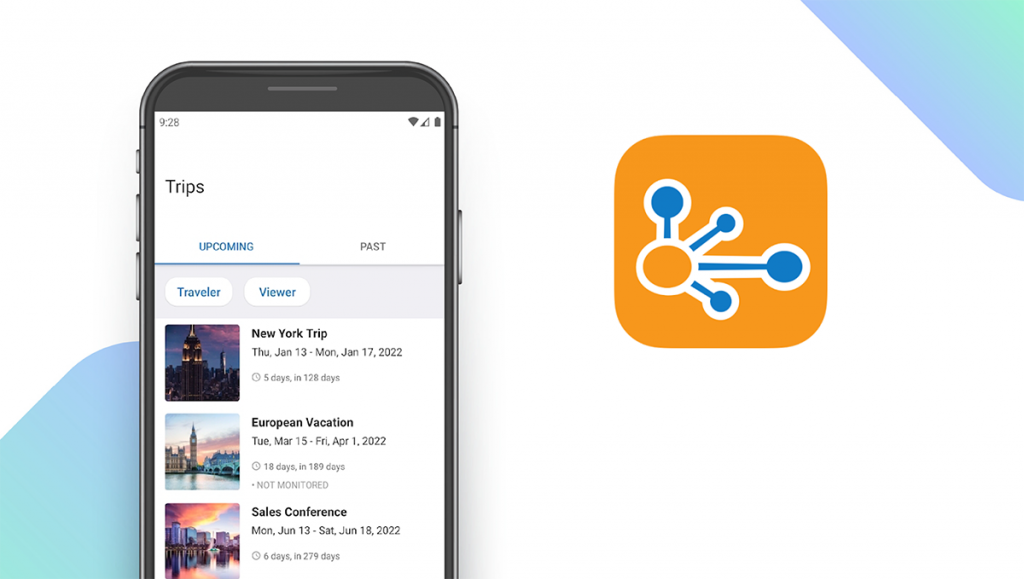 Download: Android ★★★★★★★★★★ | iOS ★★★★★★★★★★
Tripit is our top pick because it can compile all of your flight details, rental car reservations, hotel bookings, and even dinner plans into a single itinerary. Unlike some of the other apps on our list, Tripit isn't a booking platform, so you'll have to go elsewhere to actually make the bookings. But once you do, you can simply connect your email account or forward your booking confirmations to Tripit. It will automatically display them in an easy-to-read format and even provide real-time updates on flight delays and wait times. Tripit is free, but to unlock some of its features, you'll have to pay a subscription fee of $49 per year.
Notable features:
30-Day Free Trial
Pro: $49/year
Support available: Email, Help Center, Ticket
Tripit Pros & Cons
What we like
What we don't like
Automatically generates itinerary
No booking platform
Integrates with Siri
No built-in translator
Hopper — Best Free App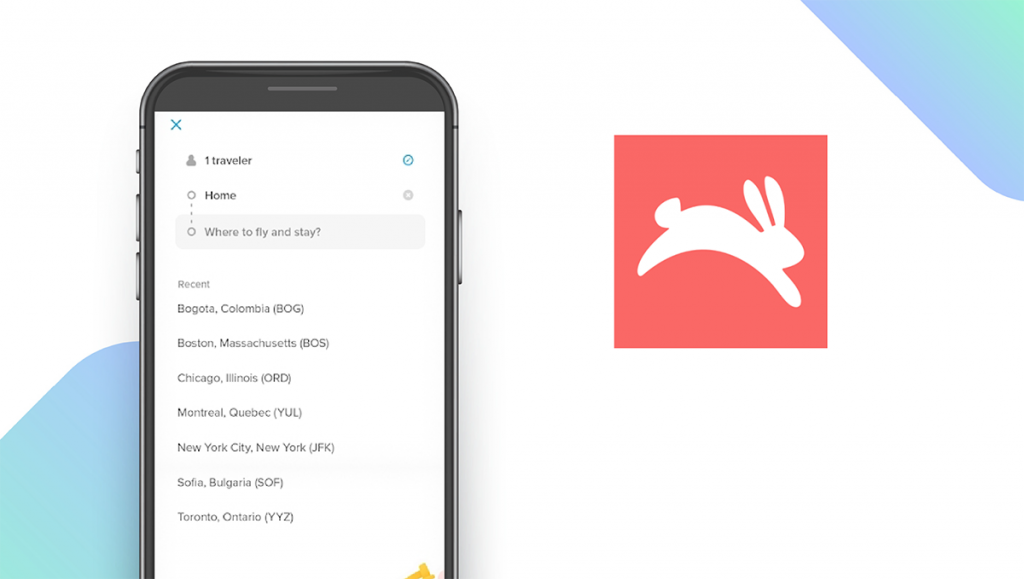 Download: Android ★★★★★★★★★★ | iOS ★★★★★★★★★★
Hopper is the best free app for smart travelers on our list because you can use it to book flights, hotels, rental cars, and more. Because Hopper compiles data from multiple sources, it can show you the cheapest dates to book your trip, notify you if prices are starting to rise, and even freeze prices temporarily so you can come back and buy your tickets later. It can also recommend trip ideas based on cheap flights to and from your nearest airport. Hopper is free, but some tools, such as the price freeze feature, require a deposit.
Notable features:
Free
Support available: Email, FAQs/Help Articles
Baby Pros & Cons
What we like
What we don't like
Price change notifications
No packing list
Price freeze feature
HotelTonight — Best Last-Minute Deals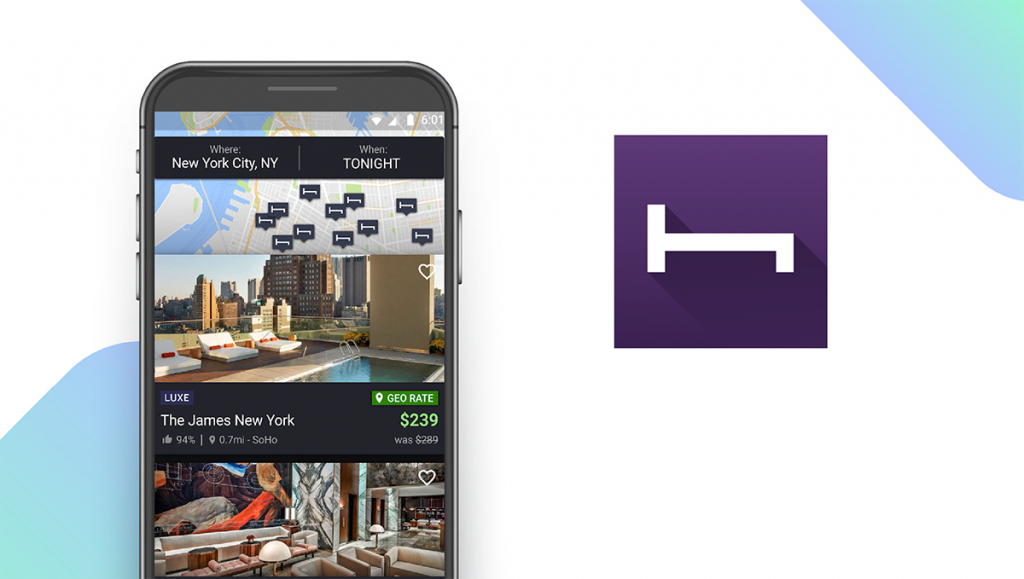 Download: Android ★★★★★★★★★★ | iOS ★★★★★★★★★★
HotelTonight is best for last-minute trips and spontaneous travelers, because you can find great deals on same-day hotel rooms and other discounts. Whether you're in the mood for a weekend getaway or find yourself on an unexpected business trip, HotelTonight can help you find a hotel room at a reasonable price. You can choose from categories like Luxe, Hip, and Crashpad, but you may not be able to select a specific type of room until you check in. HotelTonight isn't just for last-minute trips either, you can reserve a room up to 100 days ahead of time.
Notable features:
Free
Support available: Email, Phone, FAQ
HotelTonight Pros & Cons
What we like
What we don't like
Same-day discounts
No packing list
Multiple pricing tiers
No travel itinerary
Airbnb — Most Unique Experiences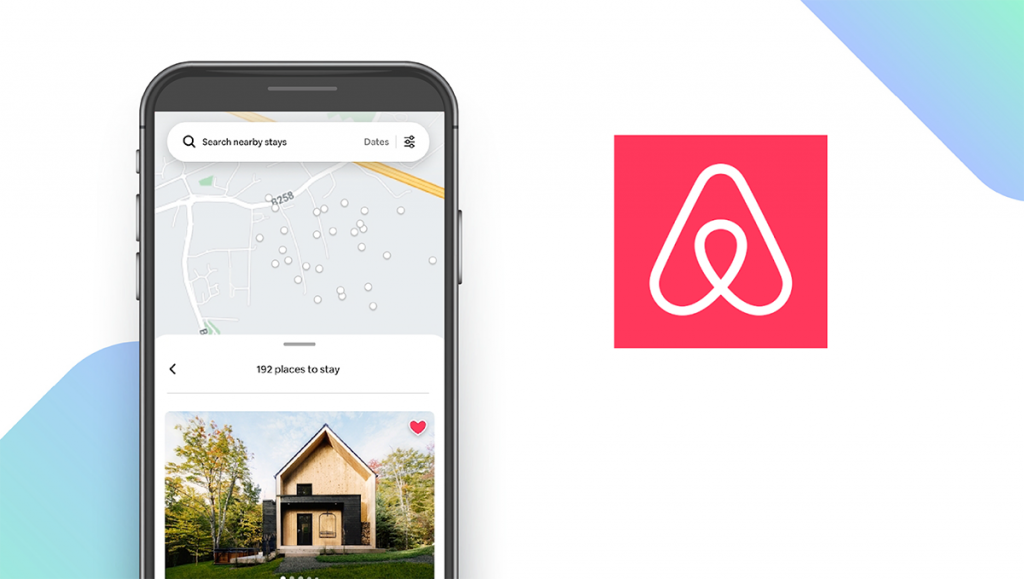 Download: Android ★★★★★★★★★★ | iOS ★★★★★★★★★★
Airbnb is the best app on our list for travelers who want to find unique accommodations or travel experiences. You can browse categories such as arts and culture, outdoor adventure, and more, with most accommodations offered by local hosts rather than hotel chains. You can search for a cabin, a castle, a treehouse, or anything else that comes to mind, with everything from shared rooms to entire homes available for booking. You can also use the app to find tours, day trips, and other experiences, even if you don't use it to book a place to stay.
Notable features:
Free
Support available: Help Center, Email, Neighborhood Support
Airbnb Pros & Cons
What we like
What we don't like
Multiple accommodation types
No flight bookings
Book tours and day trips
Uber — Best Rideshare App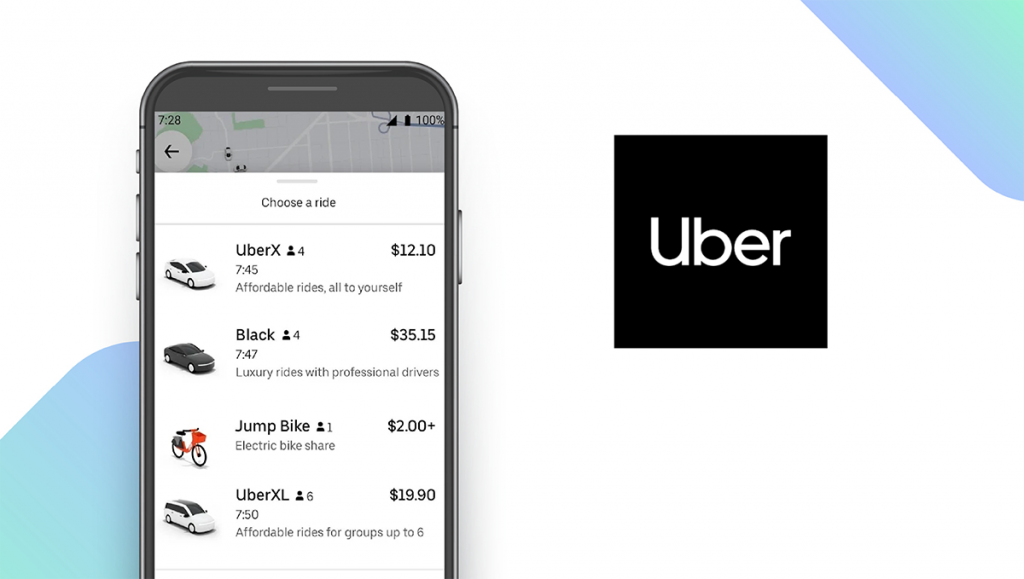 Download: Android ★★★★★★★★★★ | iOS ★★★★★★★★★★
Uber is the best rideshare app on our list, because it offers on-demand rides when taking a taxi or public transit would be inconvenient. You can use it to catch a ride to or from the airport, or to get back to your hotel after a late night out. Ride requests, payments, and driver reviews are all handled in the app, so you don't have to carry cash or wonder how much the ride will cost. You can choose a private ride with UberX, or a shared ride with Uber Pool. There is also a pass for frequent riders that costs $24.99 per month and provides you with member-only discounts.
Notable features:
7-Day Free Trial
Pass: $24.99/month
Support available: Help Center, Email
Uber Pros & Cons
What we like
What we don't like
Advance bookings available
No hotel or flight bookings
In-app payments
PackPoint — Best Packing List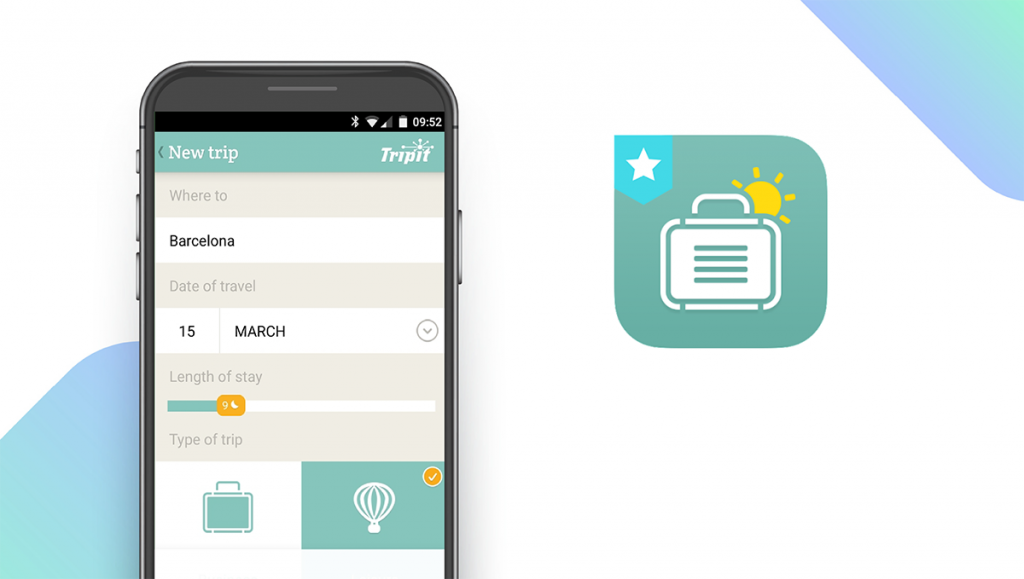 Download: Android ★★★★★★★★★★ | iOS ★★★★★★★★★★
PackPoint is the best packing list app for smart travelers because it compiles a custom list based on the length and purpose of your trip. All you need to do is tell it where you're going, whether it's a work trip or a vacation, if you'll have access to laundry facilities, and other key details from your itinerary. PackPoint will automatically check the weather forecast, estimate how much clothing you need to bring, and put together an itemized list tailored to your destination. You can share it with friends or family members who are traveling with you, and connect it to your Tripit account for an all-in-one itinerary and packing list.
Notable features:
Premium: $2.99
Support available: Email, Forum
PackPoint Pros & Cons
What we like
What we don't like
Built-in weather forecast
No online booking tools
Integrates with Tripit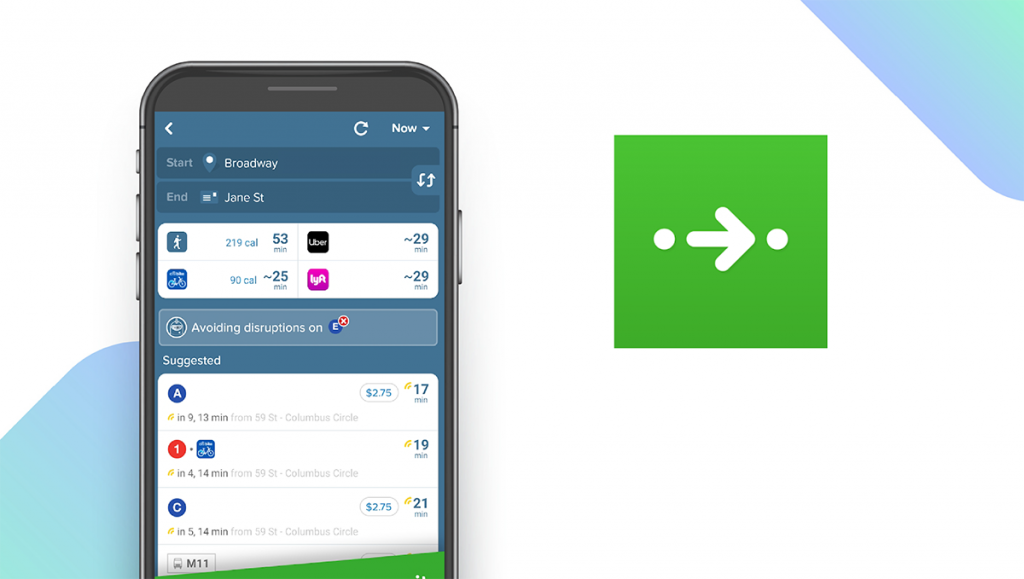 Download: Android ★★★★★★★★★★ | iOS ★★★★★★★★★★
Citymapper is the best travel app for cities because it can help you find your way around your destination, especially if you use public transit. It will show you real-time information on transit options, including train and bus schedules, fares, and delays. It can even show you how many calories you can expect to burn if you walk or bike! Citymapper is available in most U.S. and European cities, but your options may vary depending on your destination. For example, visitors to London can purchase the Citymapper Pass, an all-in-one card that you can use to pay for multiple modes of transit, including Lime scooters.
Notable features:
Free
Support available: Email, Contact Form
Citymapper Pros & Cons
What we like
What we don't like
Real-time public transit info
Only available in some cities
Bike and scooter routes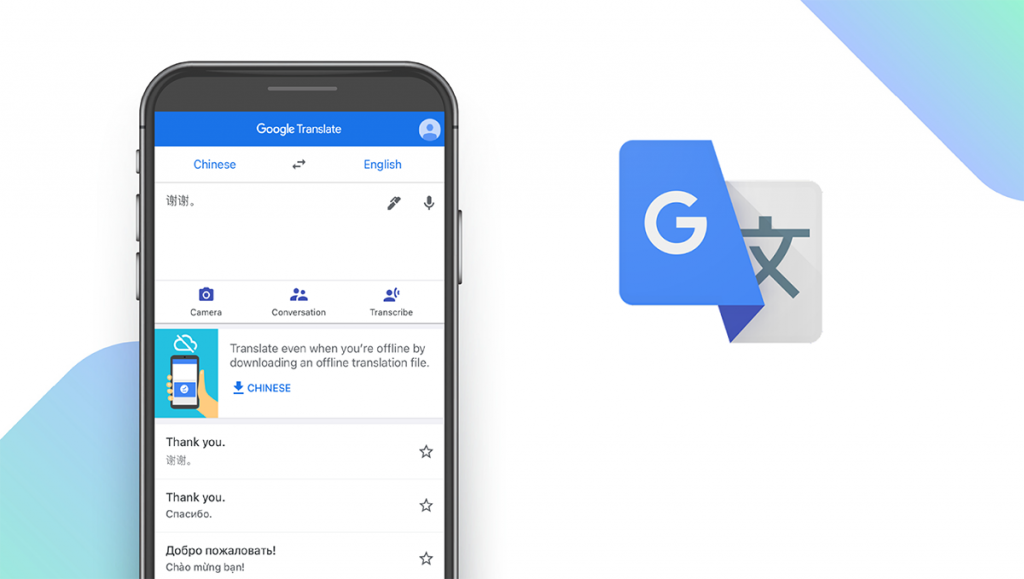 Download: Android ★★★★★★★★★★ | iOS ★★★★★★★★★★
If you're traveling to a country where you don't speak the language, Google Translate might be the best translation app for you. While some apps focus on a single language, Google Translate can recognize more than 100. In addition to typing in a word or phrase, you can draw characters or speak into the microphone for a faster translation. You can even aim your camera at a sign or a menu to see it displayed in your own language. Other features include an offline mode and a language detection tool so you can have an instant translator in your pocket at all times.
Notable features:
Free
Support available: Help Center, Email, Community Forum
Google Translate Pros & Cons
What we like
What we don't like
Text and speech translations
No online booking tools
Offline mode available
No built-in maps
XE Currency — Best Currency Converter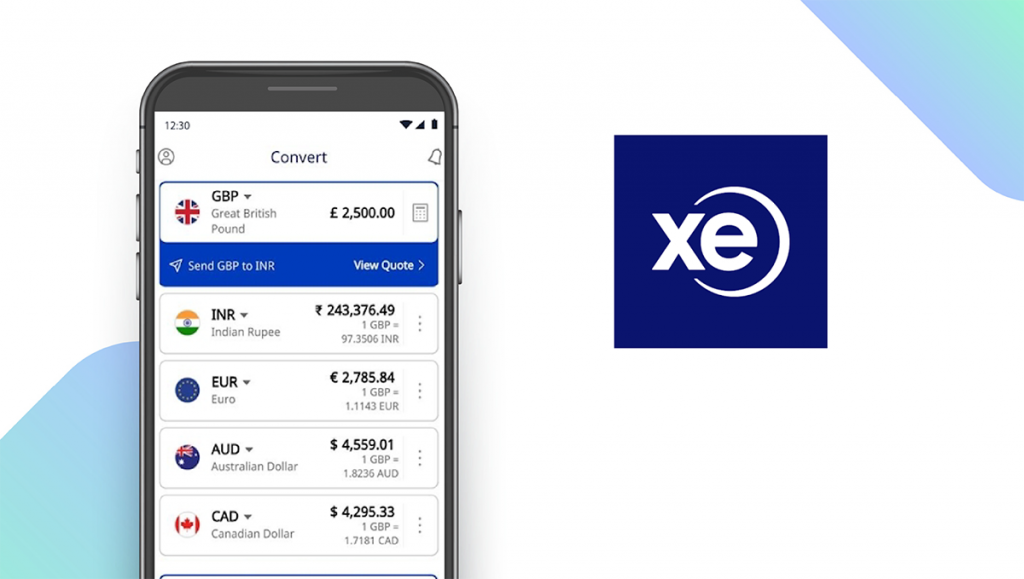 Download: Android ★★★★★★★★★★ | iOS ★★★★★★★★★★
Traveling to a different country often means paying in the local currency. A currency conversion app like XE Currency can help ensure that you get the best deal for your money. It's free to view the exchange rate between two currencies, and you can even set up alerts to notify you when the rate goes up or down. You can use it to time your trip or even decide which country to go to based on the current exchange rate. XE Currency also allows you to send money to a recipient in another currency, with the option to pay by direct debit, credit card, or bank transfer.
Notable features:
Free
Support available: Email, Phone, FAQ
XE Currency Pros & Cons
What we like
What we don't like
Live exchange rates
No online booking tools
Money transfer options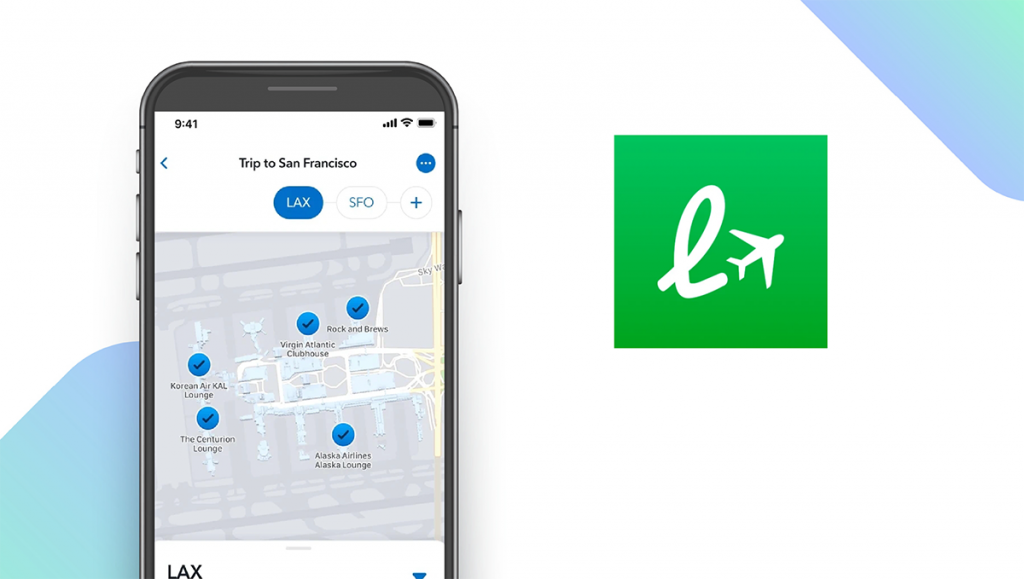 Download: Android | iOS ★★★★★★★★★★
LoungeBuddy is the best way to gain access to airport lounges, even if you aren't a member of any awards programs. All you have to do is enter the airports you'll be traveling through on your route, and LoungeBuddy will find a lounge pass for you with prices starting at $25. You can buy a pass instantly on the day of your trip, or purchase it ahead of time (up to two months early). If you're traveling as a family, you can search for kid-friendly play areas too. Other perks include showers, free WiFI, and complimentary beverages, depending on which lounge you choose.
Notable features:
Free
Support available: Email, Live Chat, Phone, Help Articles/Knowledge Base
LoungeBuddy Pros & Cons
What we like
What we don't like
Single-use lounge passes
Not available on Android
Kid-friendly lounges available
Smart Traveler Apps: Features Summary Table
Smart Traveler Apps Comparison Table
App
Subscription Fees or In-App Purchases
Features
Tripit — Top Pick
Pro: $49/year

✓

Online Booking


X

Packing List


✓

Travel Itinerary


X

Maps


X

Translation
Hopper — Best Free App
Free

✓

Online Booking


X

Packing List


✓

Travel Itinerary


X

Maps


X

Translation
HotelTonight — Best Last-Minute Deals
Free

✓

Online Booking


X

Packing List


X

Travel Itinerary


X

Maps


✓

Translation
Airbnb — Most Unique Experiences
Free

✓

Online Booking


✓

Packing List


✓

Travel Itinerary


X

Maps


✓

Translation
Uber — Best Rideshare App
Pass: $24.99/month

✓

Online Booking


X

Packing List


X

Travel Itinerary


X

Maps


✓

Translation
PackPoint — Best Packing List
Premium: $2.99

X

Online Booking


✓

Packing List


X

Travel Itinerary


X

Maps


X

Translation
Citymapper — Best for Cities
Free

X

Online Booking


X

Packing List


X

Travel Itinerary


✓

Maps


X

Translation
Google Translate — Best Translation App
Free

X

Online Booking


X

Packing List


X

Travel Itinerary


X

Maps


✓

Translation
XE Currency — Best Currency Converter
Free

X

Online Booking


X

Packing List


X

Travel Itinerary


X

Maps


X

Translation
LoungeBuddy — Best for Airports
Starting at $25

✓

Online Booking


X

Packing List


X

Travel Itinerary


X

Maps


X

Translation