The Best Makeup Apps of 2021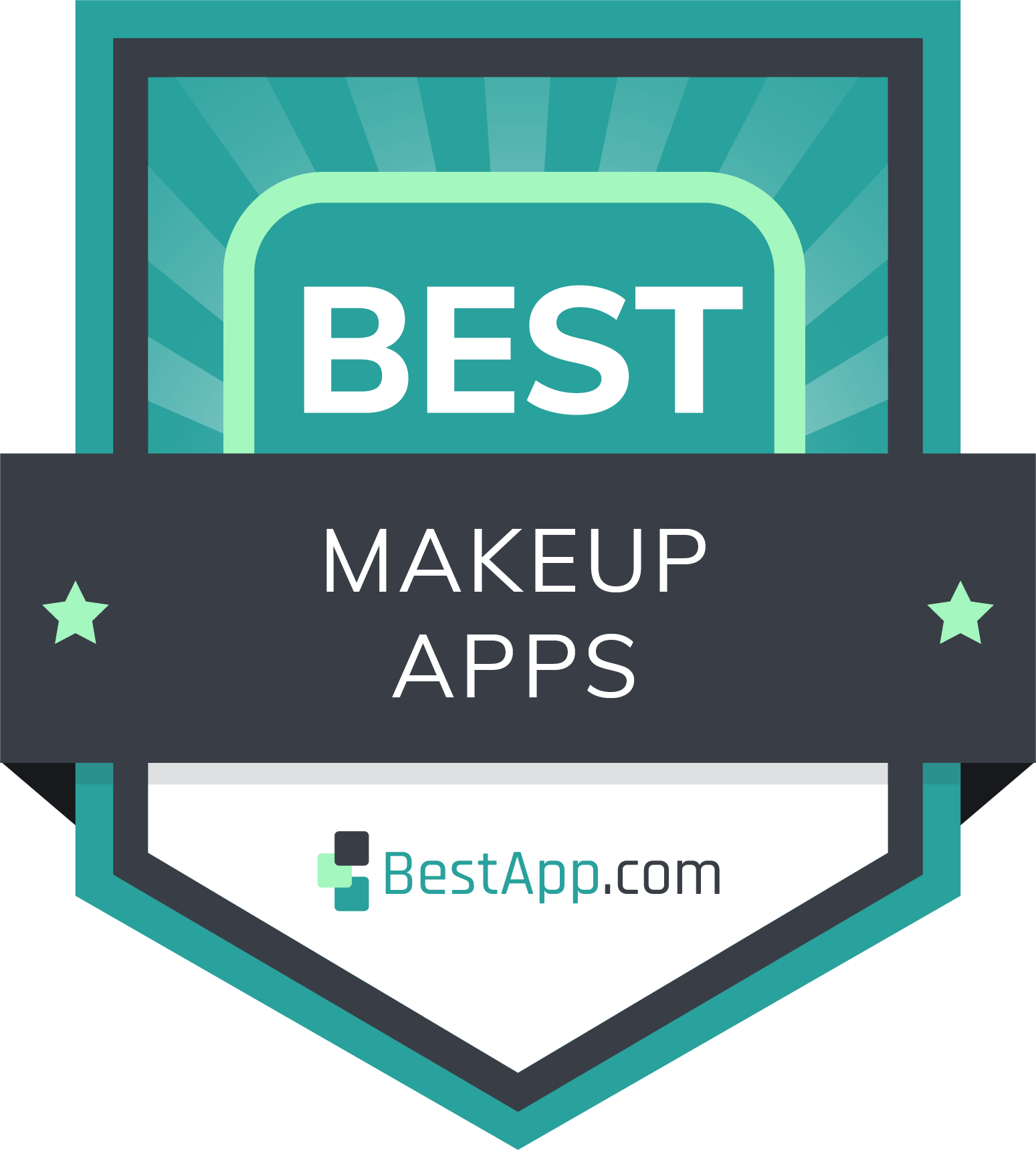 If you're searching for a new makeup app, our top pick is YouCam Makeup because it offers easy-to-use tools at an affordable price. But since your makeup needs may vary, we've included nine other makeup apps that have different features and price points.
Top 10 Makeup Apps to Try
How We Chose the Best Makeup Apps
We looked for makeup apps that include popular features, like virtual makeovers and a beauty camera, but each app has a different area of focus. The next step is to compare the pros and cons of each app and choose the one that's right for you.
Choose the makeup app that's right for you
Most of the makeup apps on our list focus on virtual makeovers – that is, you can use them to retouch your photos before sharing them on Facebook or Instagram. But you can also use them to try out a new look, hairstyle, or even gender expression, without having to commit to the change in real life. Once you've decided which products you like, some apps provide location-based recommendations on where to buy them.
Stay positive about your appearance
Makeup apps are meant to be fun and give you a chance to explore new looks and hairstyles. But they can also contribute to unrealistic body standards, so if you're struggling to maintain a healthy body image, consider taking a break from them.
Our Makeup App Reviews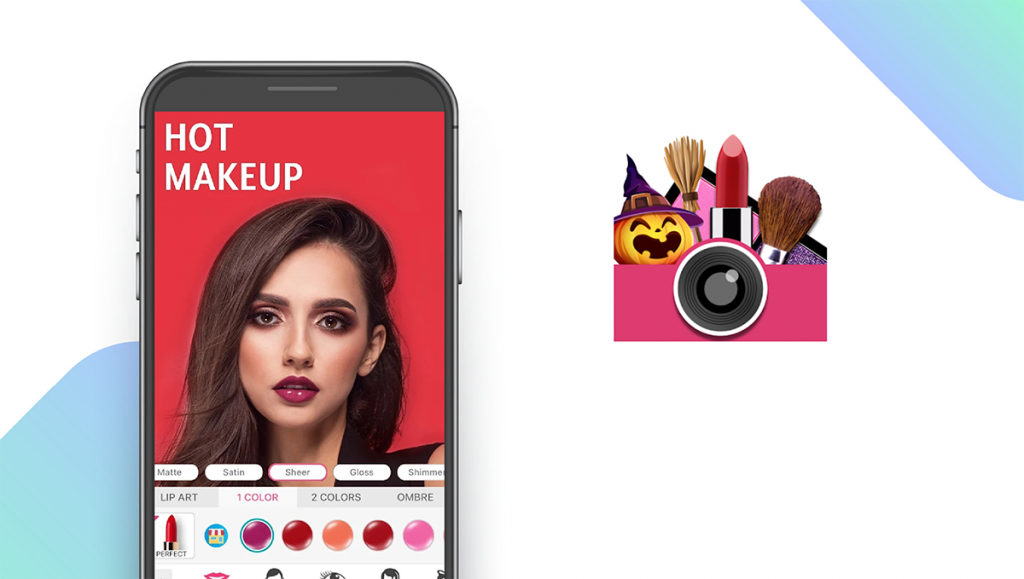 YouCam Makeup is our top pick because it offers all of the features that are most important in a makeup app: a beauty camera, virtual makeover, skin analysis, and more. You can upload your photo and try out different lipstick colors, makeup styles, and other adjustments. Or, just use the "Magic Selfie Retouch" feature to touch up your selfies automatically. Another cool feature is an age progression tool that can show you what you'll look like in seventy years. YouCam Makeup offers a 70-day free trial, after which you'll pay $5.99 per month for premium features.
Notable features:
7-Day Free Trial
Premium: $5.99/month
Support available: Email
YouCam Makeup Pros & Cons
What we like
What we don't like
Age progression tool
Monthly subscription price
Automatic selfie retouch
Support via email only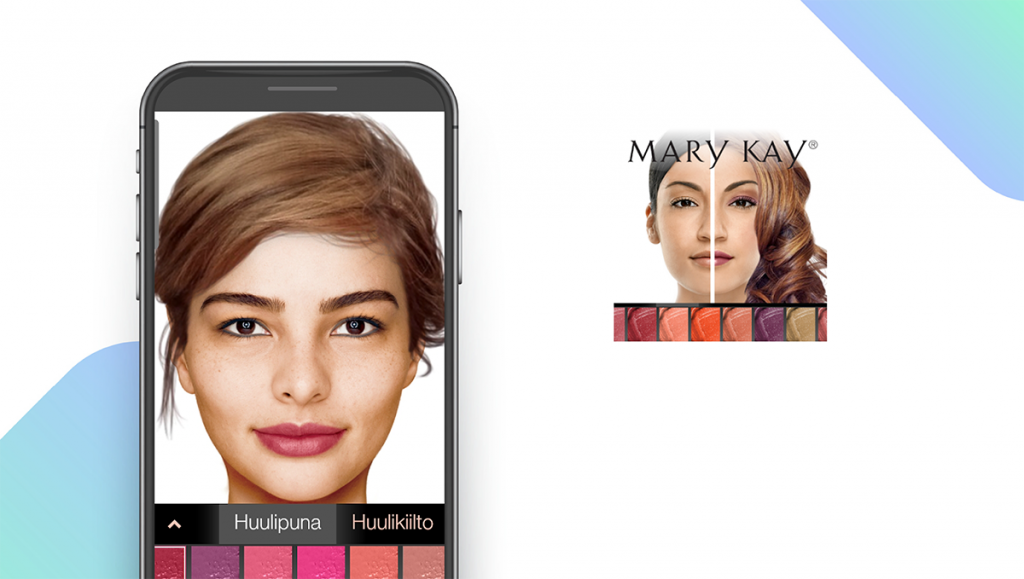 Download: Android
Mary Kay is a major cosmetics brand that offers several free makeup apps that you can use to try out their products. The Virtual Makeover app is only available on Android, but some of their apps are available for both Android and iOS devices. With this app, you can upload your own selfie, or use pictures of a professional model to try out different types of eye shadow, lipstick, and more. You can share the results by text message or on social media, and add products to your shopping list to make it easy to find them online or in the store.
Notable features:
Free
Support available: Email, Phone
Mary Kay Virtual Makeover Pros & Cons
What we like
What we don't like
Model images available
Not available on iOS
Social media sharing
No beauty camera
InstaBeauty — Best for Collages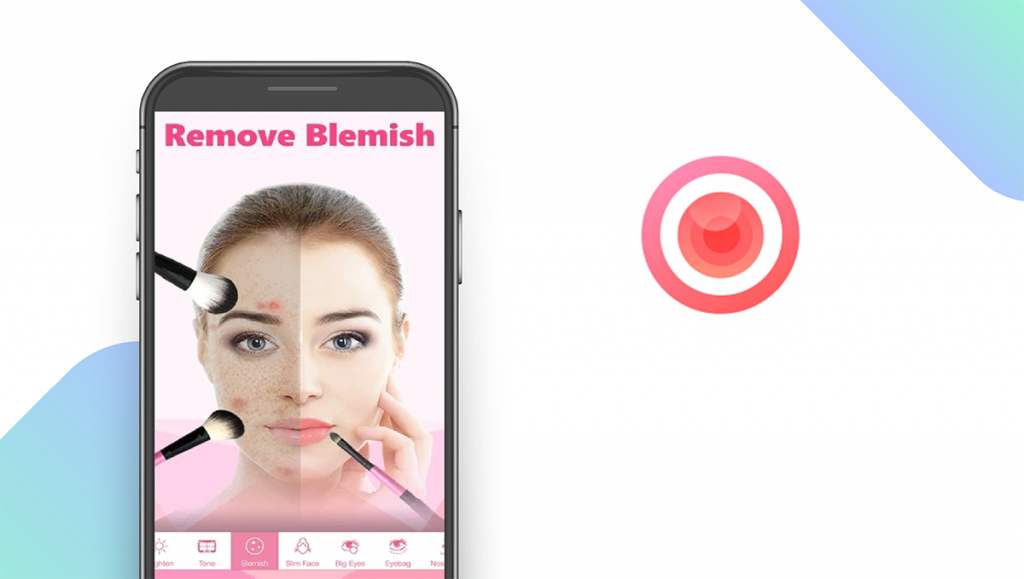 Download: iOS
InstaBeauty offers several key features, including a beauty camera with multiple presets so you can cover up blemishes, apply face and eye filters, and more. This app's most unique feature is the Beauty Collage option, which has more than 200 magazine-style collages for you to choose from, with new designs added every week. Other tools include Quicksnap, which makes it easy to take a sequence of selfies in several different poses, and Beauty Video, which can touch up your streaming video in real time for you to share on social media.
Notable features:
Free
Support available: Email, Phone
InstaBeauty Pros & Cons
What we like
What we don't like
Magazine-style collages
Not available on Android
Beauty video tools
No virtual makeover
FaceApp — Best AI Photo Editor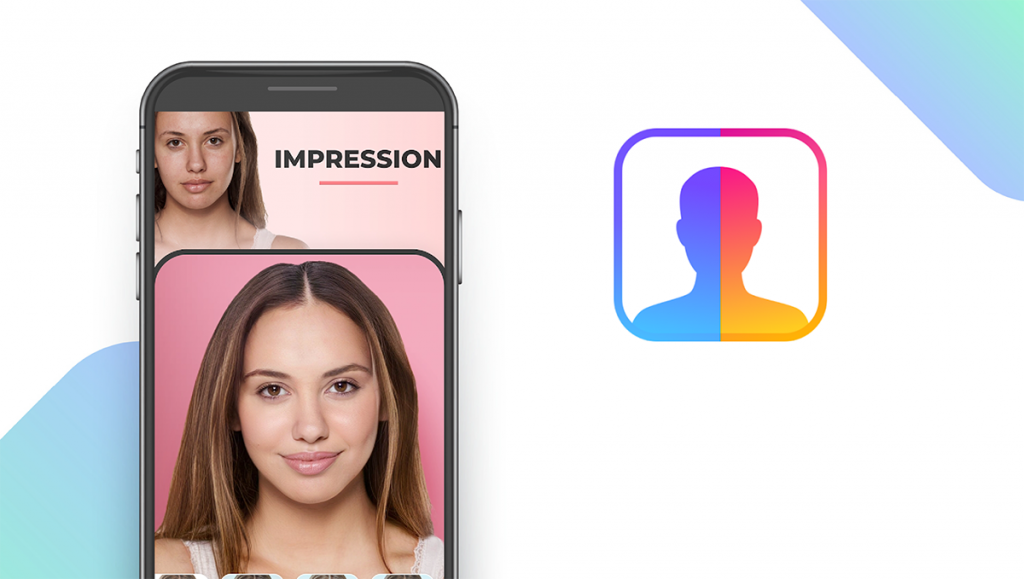 FaceApp stands out for using artificial intelligence to transform your facial features, making you look older or younger, or with a different hairstyle or hair color. You can find out how you'd look with a beard or mustache, as a different gender, or with your friend's face instead of your own. Other tools include a video editor for touching up your Stories and Boomerangs. Some users raised concerns over how the app uses your facial data, but TechRadar notes that it has "the same privacy trade-offs" as any other app. You can try out this app for free for 3 days, then subscribe for $4.99 per month or $49.99 for life.
Notable features:
3-Day Free Trial
Pro: $4.99/month; $29.99/year; $49.99/life
Support available: Email, FAQs
FaceApp Pros & Cons
What we like
What we don't like
Edit Stories and Boomerangs
Limited free trial
Advanced AI technology
Privacy concerns
Perfect 365 — Best Video Tutorials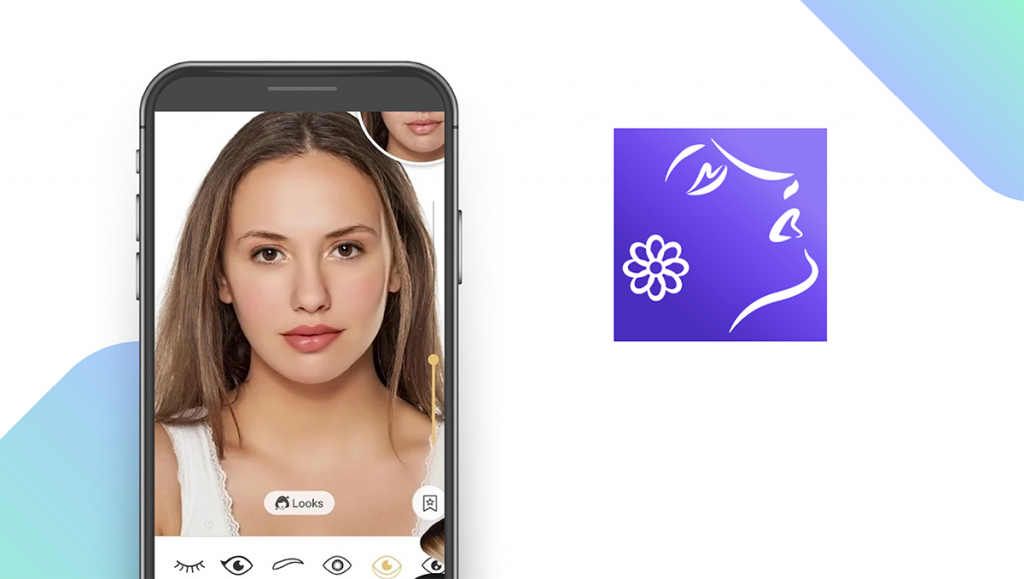 In addition to virtual makeovers and social sharing options, Perfect 365 has a few features that help it stand out from the crowd. The first is a Pro Color Palette with unlimited colors to choose from, so you can mix and match colors and create your original combinations. But if you need some guidance, you can check out Perfect 365's video tutorials made by YouTube stars who share their own unique looks and fashion tips. You'll also get product recommendations that make it easy to add your favorite colors and styles to your IRL makeup kit. To unlock all the features and cut down on ads, you can subscribe to the Pro plan for $1.99 per month.
Notable features:
Plus: $1.99/month
Support available: Email, Contact Form
Perfect 365 Pros & Cons
What we like
What we don't like
Pro Color Palette
No beauty camera
Video tutorials
Pro features cost extra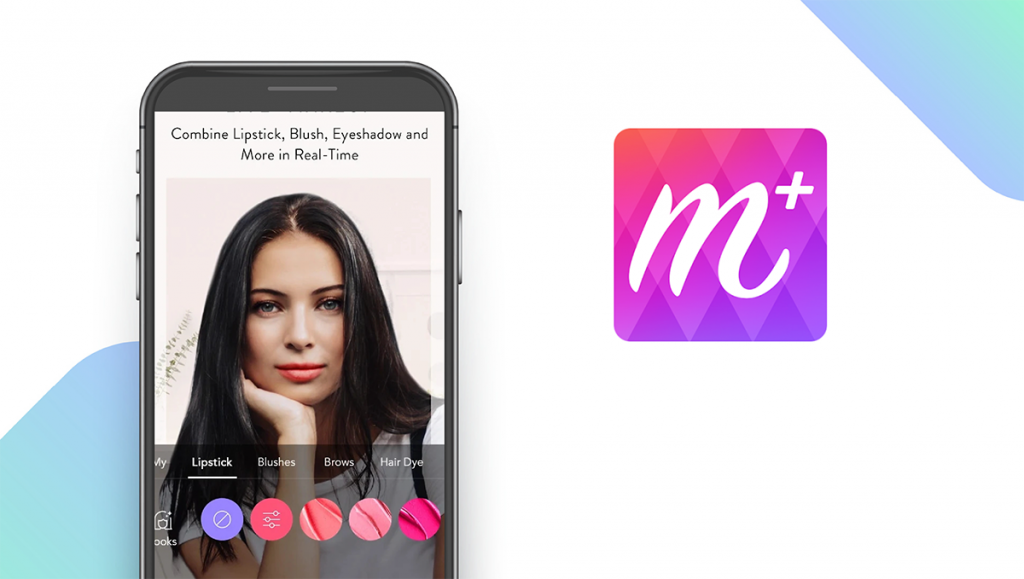 MakeUp Plus is the most fashionable makeup app on our list because it features filters created by internationally-known professionals like Bretman Rock and Lisa Eldridge. It also has a classy design that makes it easy to retouch your selfies with the "Beautify" feature or AR Glam tool. If you want to try out new products before you buy them, you can use the Counter tool to test out products by Stila, GLAMGLOW, and other major brands. In addition, you can use the hair dye tool to explore different hairstyles and colors. MakeupPlus is free, but expect to see ads while you use the app.
Notable features:
Free
Support available: Email
MakeupPlus Pros & Cons
What we like
What we don't like
Augmented reality feature
Ad-supported platform
Filters by industry professionals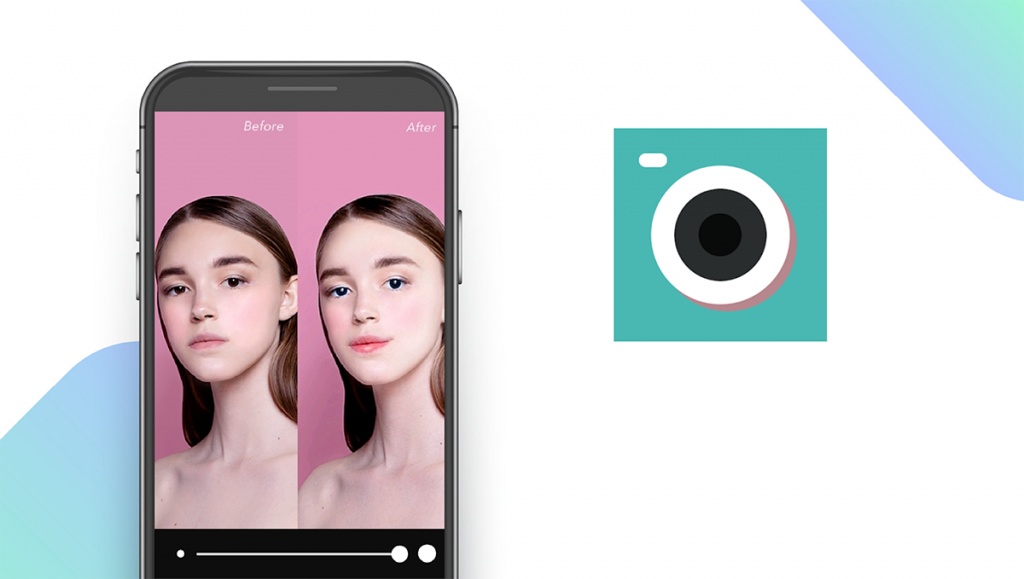 Cymera Camera doesn't have as many features as the other apps on our list, so you won't find product recommendations and makeup tutorials. What you will find is a comprehensive beauty camera app with over 130 filters, seven camera lenses, and a Bluetooth connection so you can shoot with a selfie stick. Other tools include collage and cropping features, as well as stickers and fonts so you can add text to your photos before sharing them online. Cymera Camera is also notable for its multi-lingual support team, which can help you out in English, Japanese, Korean, Spanish, and several other languages.
Notable features:
Free
Support available: Email, FAQs
Cymera Camera Pros & Cons
What we like
What we don't like
Multi-lingual support
No virtual makeover
Stickers and text features
No location based recommendations
Facetune 2 — Best for Social Media Users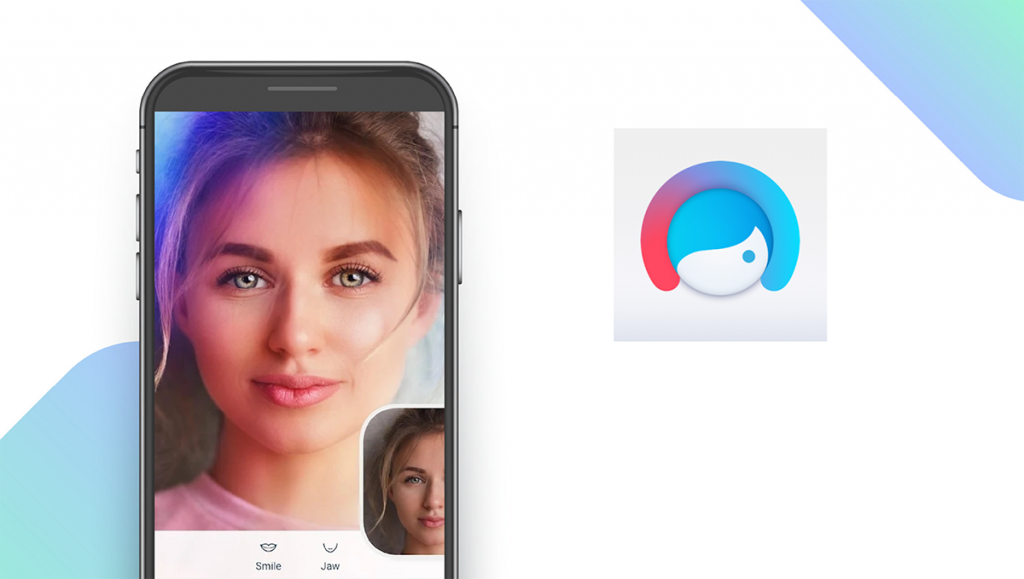 Facetune 2 is best for social media users because it makes it easy to touch up your selfies, add filters, and even change the background of your shots. The team behind this app also has three other apps, including Facetune Video, which offers similar editing tools for videos. You can also download Filtertune, which helps you match the filters that your favorite influencers use, and Seen, which allows you to incorporate stickers and GIFs. All told, Facetune 2 offers a suite of professional tools for social media users, whether you're an influencer or a fan.
Notable features:
7-Day Free Trial
Monthly: $5.99
Support available: Email, FAQs
Facetune 2 Pros & Cons
What we like
What we don't like
Custom filters and backgrounds
No location based recommendations
Suite of related apps
Unlimited access requires subscription
Beautylish — Best for Online Shopping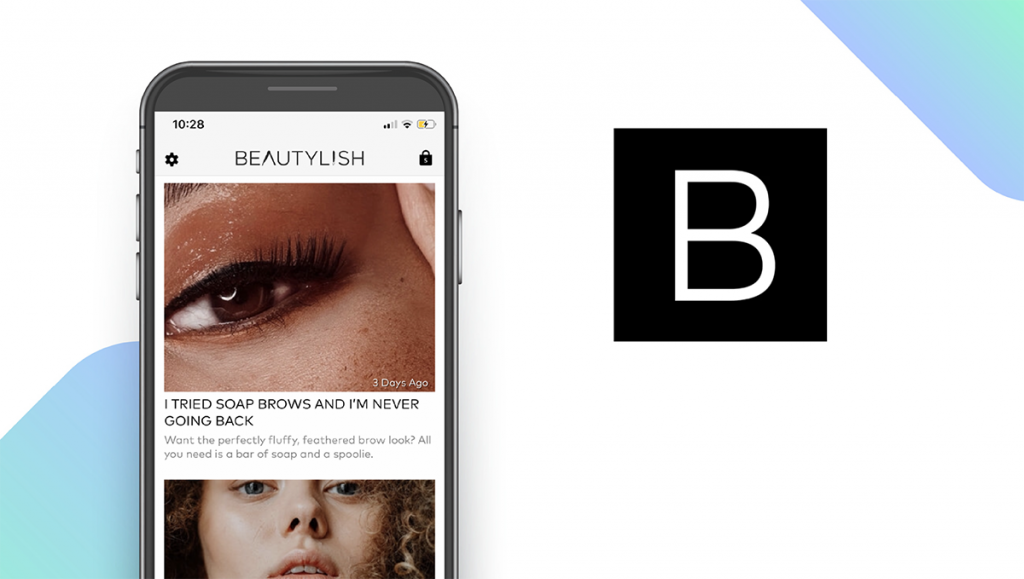 Download: iOS
Some of the apps on our list are great for exploring new looks and having fun, but Beautylish is best for when you want to start shopping. The app includes reviews and tutorials of products by major brands including Charlotte Tilbury and Jeffree Star Cosmetics. You can compare different products and make a wish list of your favorite styles to save for later. Plus, since this app is produced by a major retailer, you'll get access to their customer support by email or phone. Beautylish is free, but is currently only available for iOS devices.
Notable features:
Free
Support available: Email, Phone, Help
Beautylish Pros & Cons
What we like
What we don't like
Product reviews
Not available on Android
Makeup tutorials
No location based recommendations
Visage Lab — Best for Photo Retouching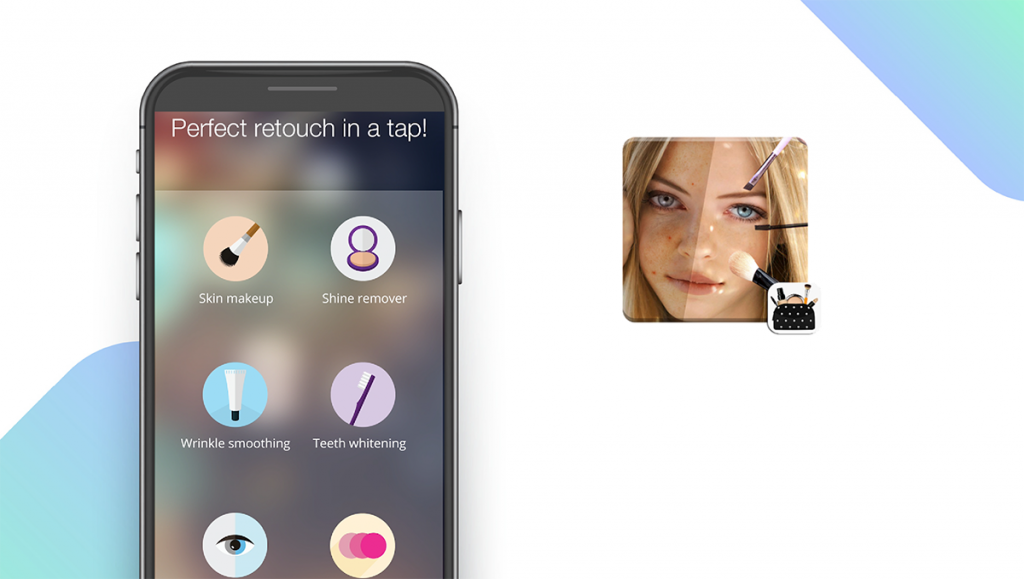 Visage Lab is a great app for doing basic photo editing on your phone without having to learn how to use Photoshop. You can retouch photos yourself, or use the automatic face retouch tool to enhance all of the faces in your image, even if there's more than one. The app will help you to remove red eyes and whiten teeth, and it can also simulate various makeup styles. You can apply filters such as Black and White or Sepia to give your photos a retro look, or download the related Photo Lab app to create montages and cartoon portraits.
Notable features:
Pro: $4.99/month
Support available: Email
Visage Lab Pros & Cons
What we like
What we don't like
Retouch multiple faces
No hairstyle tools
Retro photo filters
No location based recommendations
Makeup Apps: Features Summary Table
Makeup Apps Comparison Table
App
Subscription Fees or In-App Purchases
Features
YouCam Makeup — Top Pick
Premium: $5.99/month

✓

Virtual Makeover


✓

Change Hairstyles


✓

Skin Analysis


✓

Beauty Camera


✓

Location Based Recommendations
Mary Kay Virtual Makeover — Best Free App
Free

✓

Virtual Makeover


✓

Change Hairstyles


✓

Skin Analysis


X

Beauty Camera


✓

Location Based Recommendations
InstaBeauty — Best for Collages
Free

X

Virtual Makeover


✓

Change Hairstyles


X

Skin Analysis


✓

Beauty Camera


X

Location Based Recommendations
FaceApp — Best AI Photo Editor
Pro: $4.99/month, $29.99/year, $49.99/life

X

Virtual Makeover


✓

Change Hairstyles


X

Skin Analysis


X

Beauty Camera


X

Location Based Recommendations
Perfect 365 — Best Video Tutorials
Plus: $1.99/month

✓

Virtual Makeover


✓

Change Hairstyles


X

Skin Analysis


X

Beauty Camera


✓

Location Based Recommendations
MakeupPlus — Most Fashionable
Free

✓

Virtual Makeover


✓

Change Hairstyles


X

Skin Analysis


✓

Beauty Camera


X

Location Based Recommendations
Cymera Camera — Best Beauty Camera
Free

X

Virtual Makeover


X

Change Hairstyles


X

Skin Analysis


✓

Beauty Camera


X

Location Based Recommendations
Facetune 2 — Best for Social Media Users
Monthly: $5.99

✓

Virtual Makeover


X

Change Hairstyles


X

Skin Analysis


✓

Beauty Camera


X

Location Based Recommendations
Beautylish — Best for Online Shopping
Free

✓

Virtual Makeover


X

Change Hairstyles


X

Skin Analysis


X

Beauty Camera


X

Location Based Recommendations
Visage Lab — Best for Photo Retouching
Pro: $4.99/month

✓

Virtual Makeover


X

Change Hairstyles


X

Skin Analysis


✓

Beauty Camera


X

Location Based Recommendations