The Best Trading Apps of 2022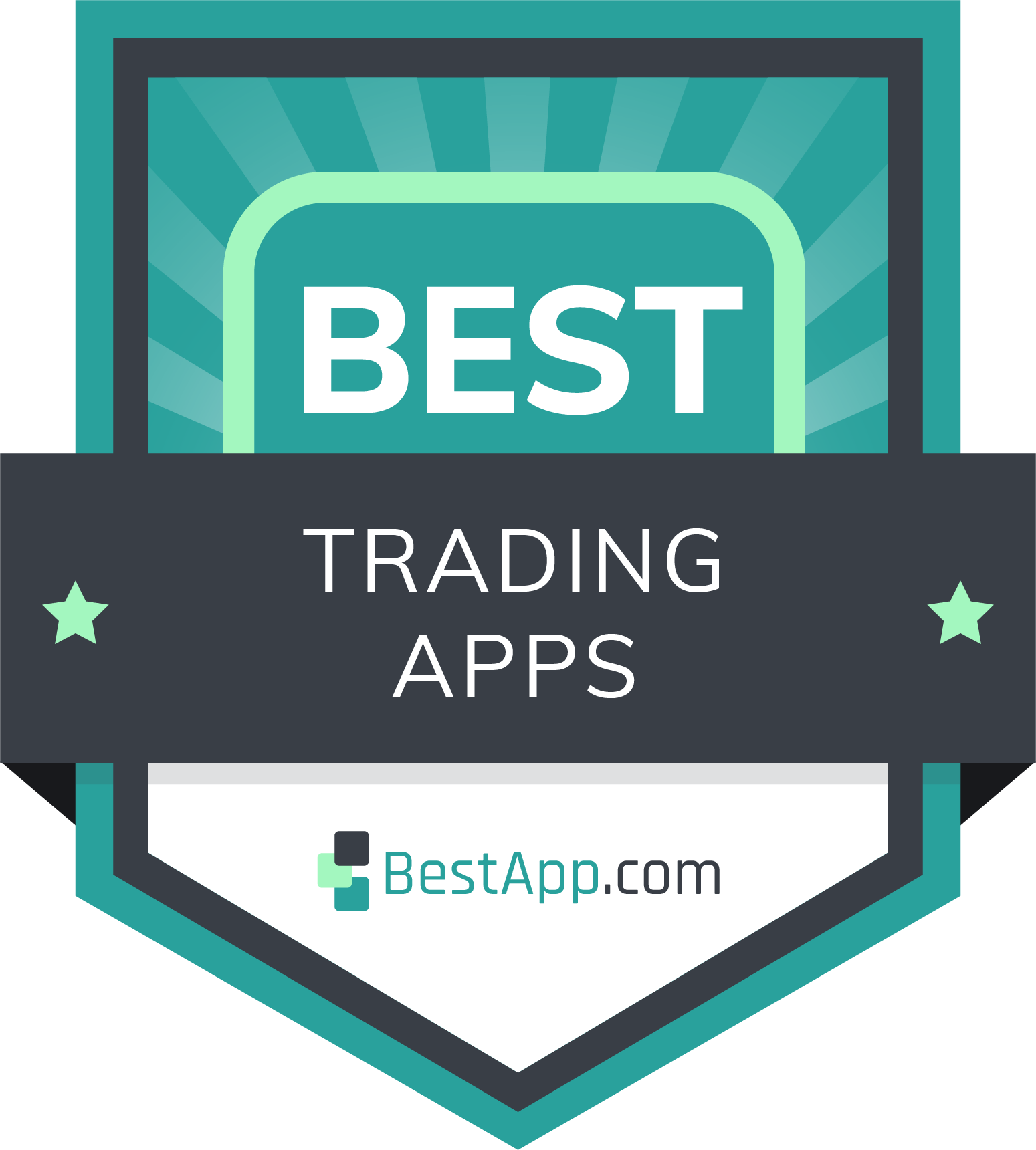 If you're looking for an app to trade stocks and ETFs, our top pick is Charles Schwab because it offers a wide range of tools to suit all experience levels. But if you want to focus on a specific type of investing, such as mutual funds or cryptocurrency, you may want to check out one of the nine other apps on our list instead.
Top 10 Trading Apps to Try
How We Chose the Best Trading Apps
To come up with our list of the best trading apps, we looked for apps that met several key criteria, such as having no commission fees and no account minimums. We also looked at other factors, such as whether financial coaching is available and whether you'll get a bonus for signing up.
Choose the trading app that's right for you
There are trading apps available for people with all levels of experience, from expert investors to beginners. You'll also find apps that focus on specific types of investments, such as cryptocurrency, ETFs, and mutual funds. Another consideration is whether an app has an investment minimum, or allows you to trade smaller amounts.
Invest your money wisely
Trading apps can take the hassle out of investing, but they don't eliminate all the risk. Be sure to follow sound investment strategies, such as not investing money that you can't afford to lose. For more helpful resources, including financial tools and calculators, visit Investor.gov, an educational website managed by the SEC.
Our Trading App Reviews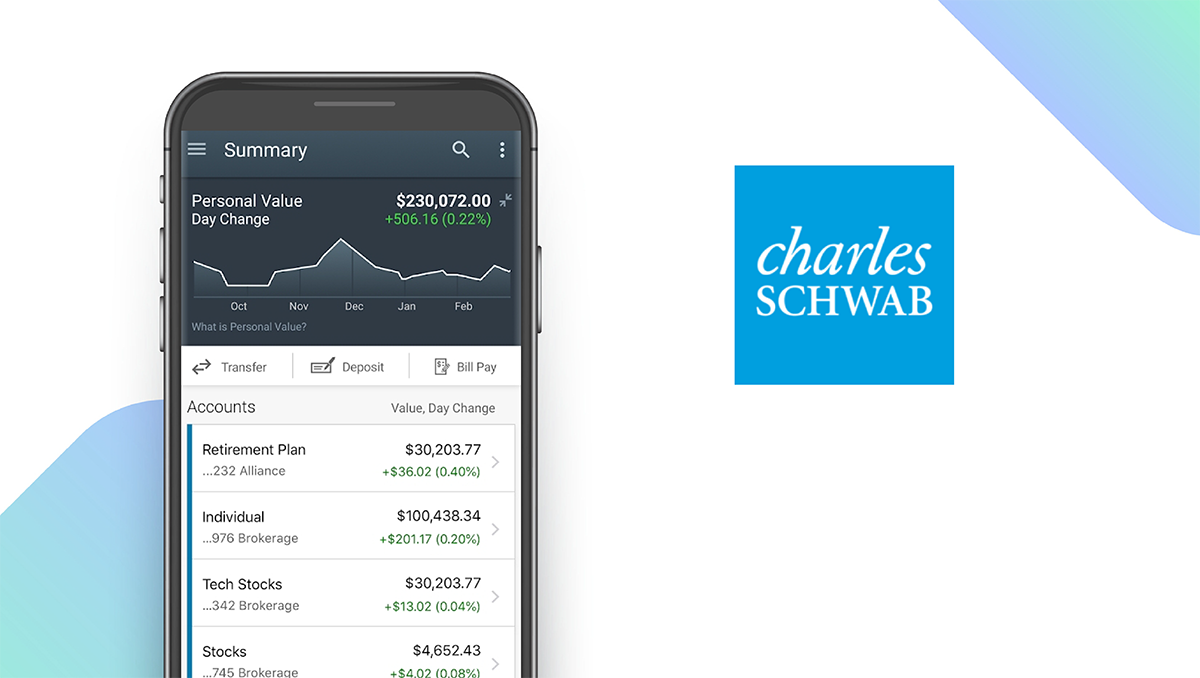 The Charles Schwab trading app is at the top of our list because of its strong reputation and comprehensive set of offerings. You can use the mobile app to buy and sell stocks, invest in mutual funds, manage your 401(k) retirement plan, and more. There's even a voice assistant that can answer questions, give you performance updates, and provide quotes on your existing stock. Other perks include robo-investing options with Schwab Intelligent Portfolios and access to a certified financial planner if you need one. The mobile app makes it easy to view all of your Charles Schwab accounts in one place, knowing that your financial information is encrypted securely.
Notable features:
Support available: Chat, Phone, Email
Charles Schwab Pros & Cons
What we like
What we don't like
Robo-advising options
No cryptocurrency trading
Fractional shares
Financial planners available
SoFi — Best for New Investors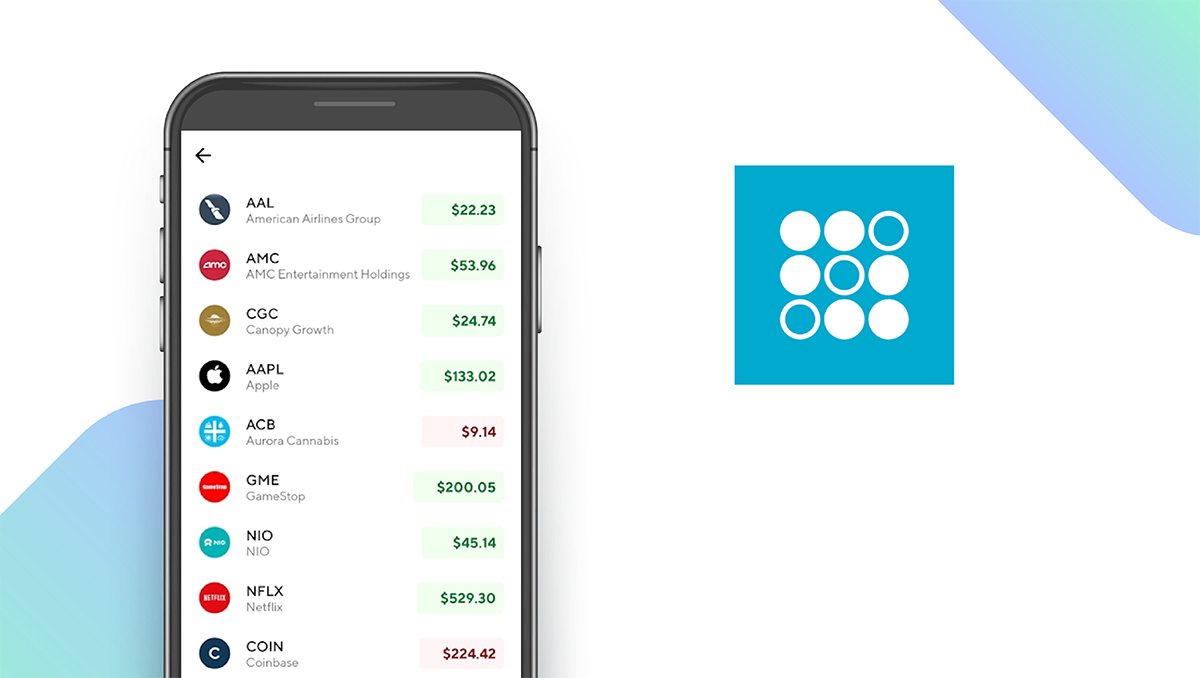 SoFi stands for Social Finance and offers more than just investing tools. You'll find other personal finance offerings, ranging from personal loans to student loan refinancing. The SoFi mobile app is divided into three sections: SoFi Invest, where you can trade stocks and cryptocurrency; SoFi Money, where you can manage your cash balance; and SoFi Relay, where you can track your spending and credit score. This is a great trading app for beginners, because it has a low learning curve and automated investment options that make it easy to get started. You won't find any mutual funds or advanced trading tools, though, so it may be less useful for experienced investors.
Notable features:
Support available: Email, FAQs, Online Chat, Phone Support
SoFi Pros & Cons
What we like
What we don't like
Automated investment options
No mutual funds
Student loan refinancing
Credit score monitoring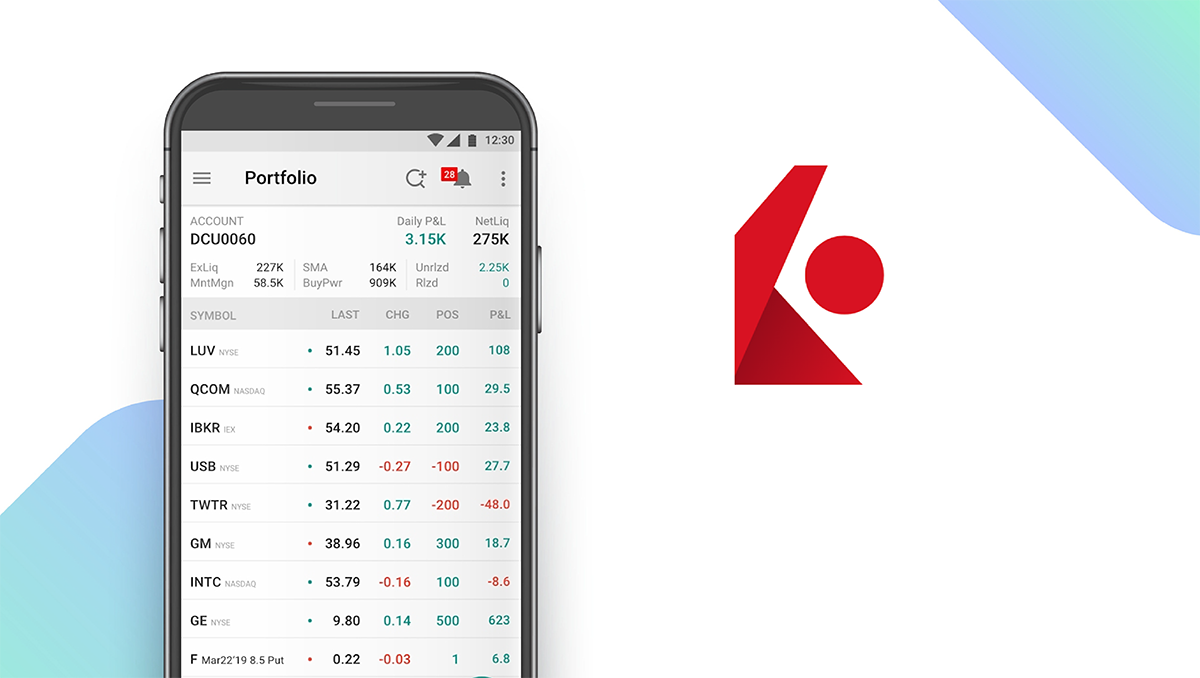 Interactive Brokers is best for users with some investing experience who want access to more advanced tools and features than entry-level apps offer. You can take a hands-on role in your investments, with access to 135 markets in 33 countries and 23 currencies. Interactive Brokers offers everything from stocks and ETFs to bonds, mutual funds, and cryptocurrencies. Plus, there's a dedicated app available for sustainable investments called IMPACT. Since Interactive Brokers (IBKR for short) is designed for professional investors, it looks and feels more like a traditional trading platform, so it may have a steeper learning curve than some of the other apps on our list.
Notable features:
90-Day Free Trial
Support available: Email, Phone, Chat, Forum, Knowledge Base, User Guide, Release Note, Videos, and Tutorials
Interactive Brokers Pros & Cons
What we like
What we don't like
Cryptocurrency trading
Steep learning curve
Professional-level platform
Sustainable investing options
Robinhood — Best for Small Investments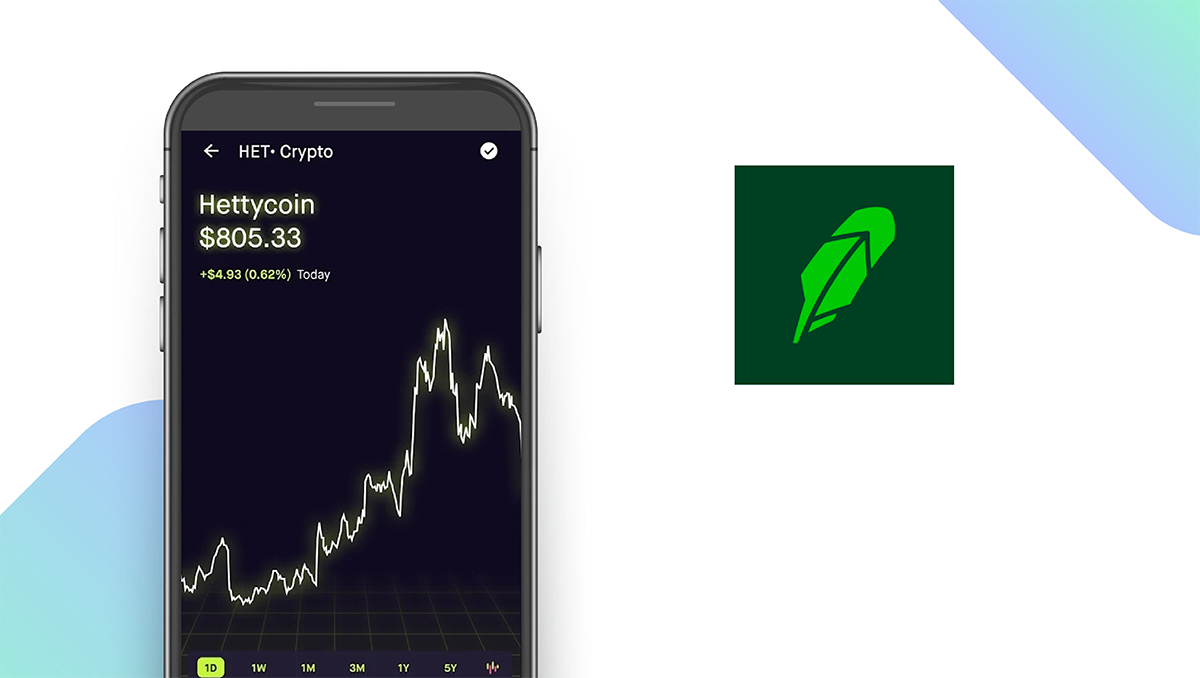 Robinhood made waves in the industry for being one of the first no-fee investment apps with no minimum balance. That means you can invest in stocks, cryptocurrencies, and fractional shares with no long-term commitment. Since Robinhood doesn't offer mutual funds or retirement accounts, it's best for day-traders who want to trade small amounts frequently. You can set up notifications to let you know when specific stocks go up or down, and use the IPO Access tool to invest in new IPOs early. The main downside to Robinhood is that you're on your own — there's no robo-advisor, and you'll have to pay extra ($5 per month) to get access to professional-level trading data.
Notable features:
30-Day Free Trial
Gold: $5/month
Support available: Email, Help Center/FAQs
Robinhood Pros & Cons
What we like
What we don't like
Fractional shares
No mutual funds
Cash management tools
No robo-advisor
IPO access
Webull — Best for Cryptocurrency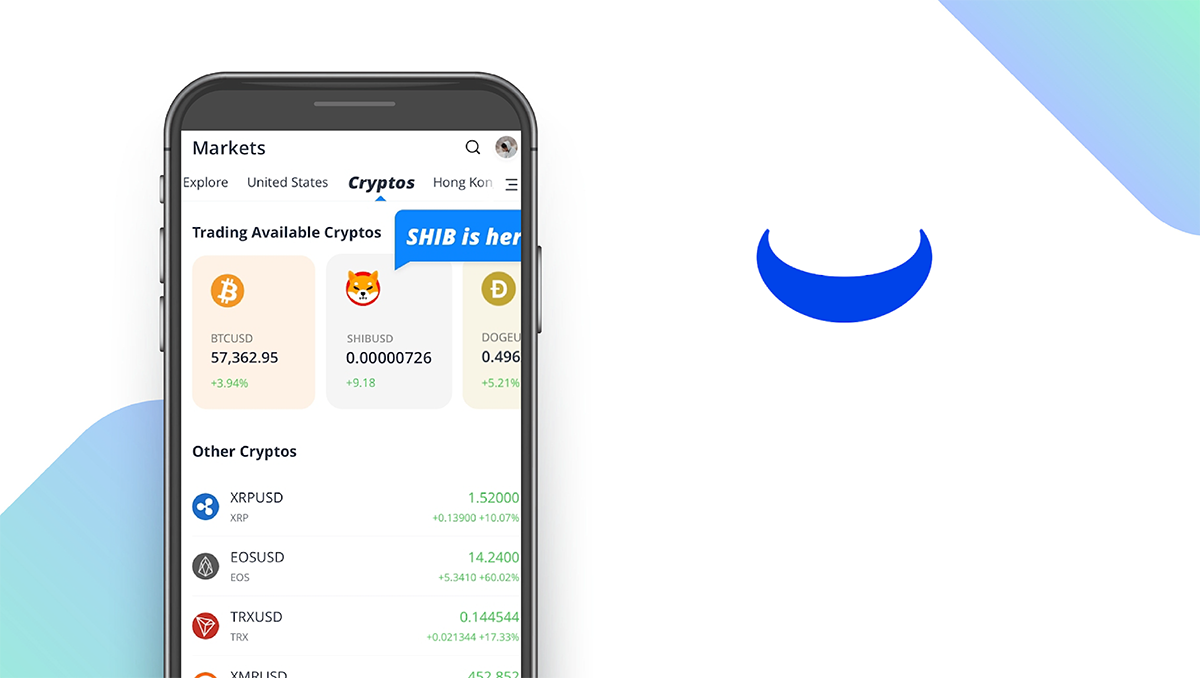 More and more trading apps are supporting cryptocurrency, but Webull stands out for the number of options it offers, including Bitcoin, Ethereum, and memecoins like Shiba Inu. You'll also get access to more traditional investments, including stocks, options, ETFs, and retirement accounts. Webull supports pre-market and after hours trading, as well as 24/7 trading for cryptocurrency. Other features include fractional shares, voice activated trading, and advanced orders. Webull has advanced research tools, but you'll need to upgrade to a premium subscription in order to see Level II Nasdaq quotes.
Notable features:
7-Day Free Trial
Premium: $2.99 to $24.99/month
Support available: Help Center, Email, Phone, FAQs
Webull Pros & Cons
What we like
What we don't like
Supports crypto and memecoins
Research tools cost extra
Extended trading hours
Ally — Best Banking Tools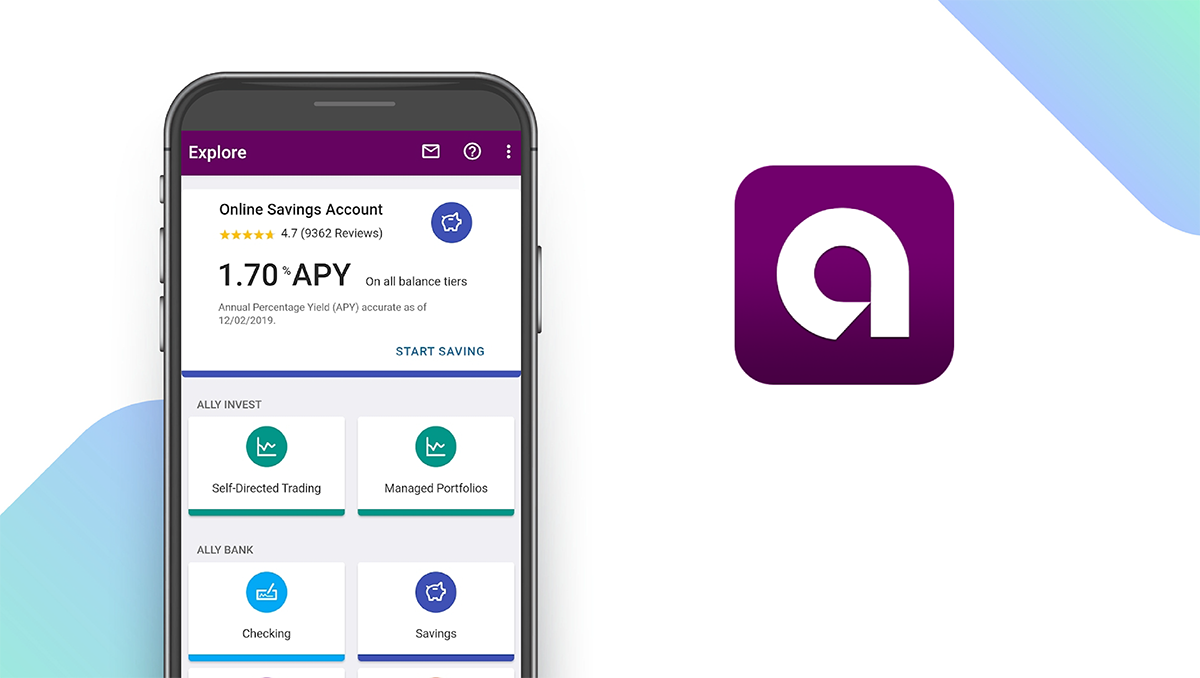 Ally is basically a bank first and a trading app second, making it a good choice for those who want to focus on money management and do some investing on the side. You'll get access to several standard banking features, including "buckets" to help you stay on top of your savings goals, as well as mobile check deposits and payments. When it comes to investing, you can choose from managed portfolios or self-directed trading. Ally will even reimburse your transfer fees if you switch over from another brokerage. Trading options include stocks, ETFs, mutual funds, securities, and more.
Notable features:
90-Day Free Trial
Support available: Email, Chat, Phone, Help Center
Ally Pros & Cons
What we like
What we don't like
Comprehensive banking features
No advanced trading tools
Managed portfolios and robo-advising
No cryptocurrency trading
Transfer fee reimbursement
E*TRADE — Best for ETFs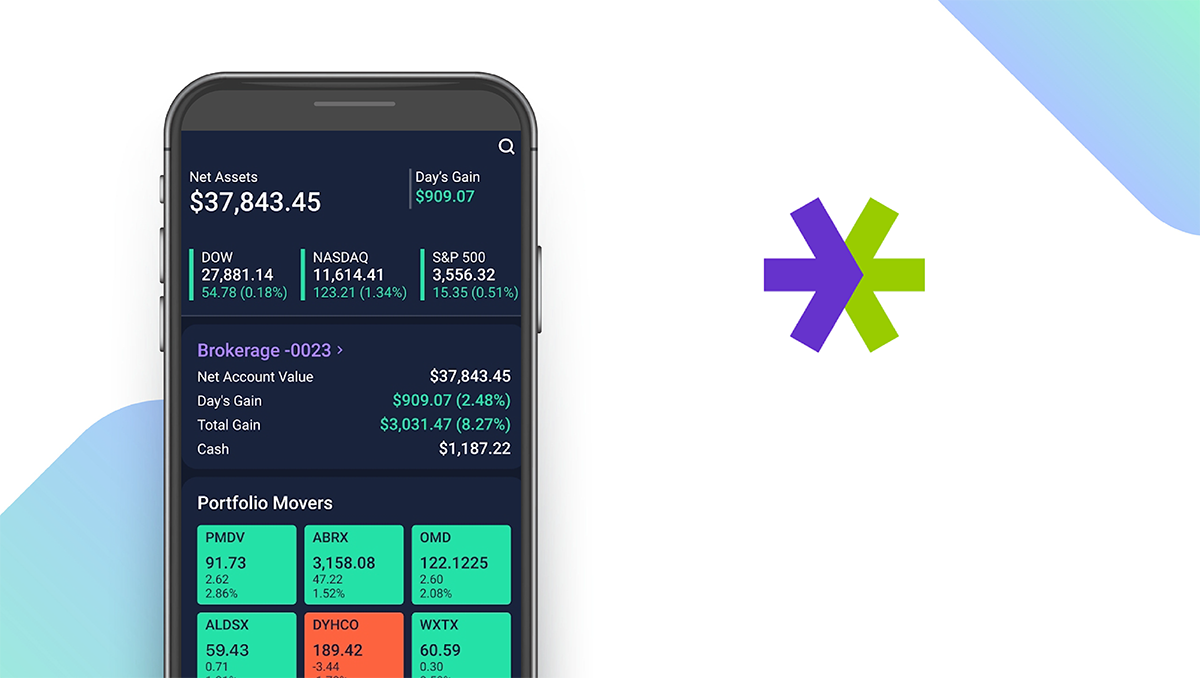 E*TRADE has been on the scene for a while, so it's a good choice for those who want to level up their game with $0-commision trades on stocks, ETFs, and options. E*TRADE doesn't support cryptocurrencies, but it does offer futures and mutual funds, which aren't available on all trading apps. Other options include automated Core Portfolios, Fixed Income Portfolios, and retirement accounts, making it suitable for long-term investing strategies. If you run a business, you can even use E*TRADE to provide retirement benefits to employees using their small business retirement plans.
Notable features:
30-Day Free Trial
Support available: FAQs, Phone, Email, and Live Chat Support
E*TRADE Pros & Cons
What we like
What we don't like
Futures contracts available
No cryptocurrency trading
Managed portfolios
Fidelity — Best for Retirement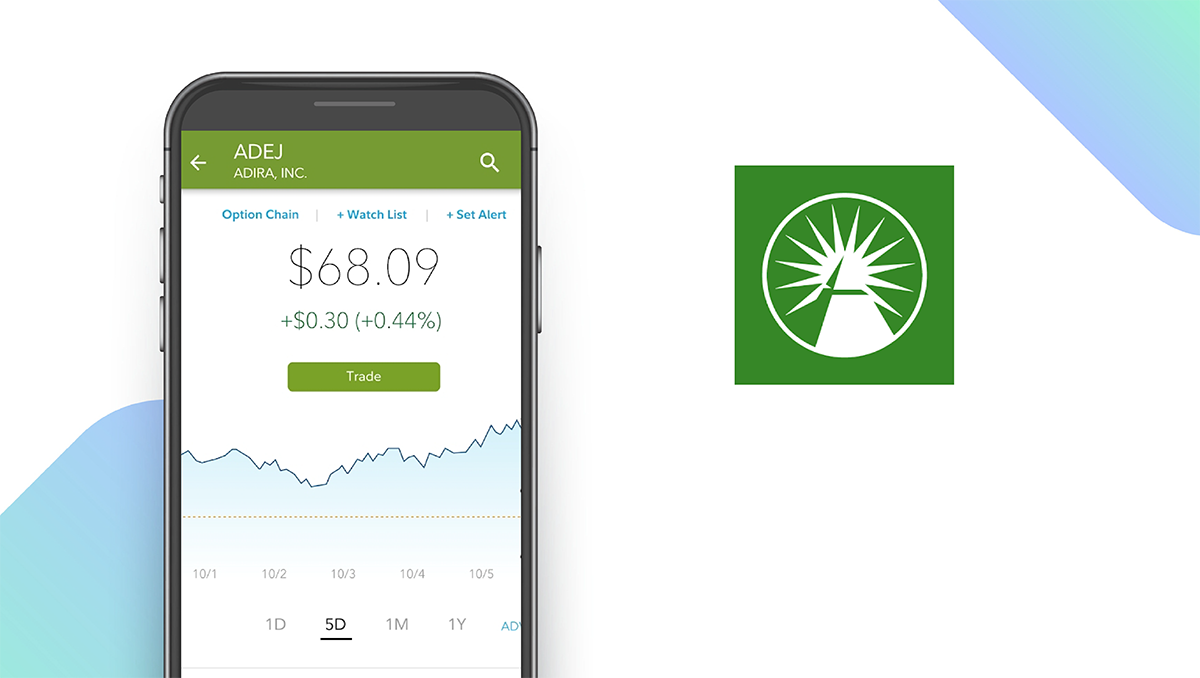 Fidelity is a great choice for users who want classic investment options, such as stocks and mutual funds. You'll have access to robo-investing tools, as well as advice from personal financial advisors. Fidelity is geared toward long-term investing and retirement planning, so you won't find cryptocurrency and other risky trading options here. Instead, you'll get a personalized retirement score, as well as tools to help you plan your investment strategy. Fidelity also offers live chat and a customer support phone number you can call if you have any trouble using the app.
Notable features:
30-Day Free Trial
Support available: Email, Phone, Chatbot, Help/FAQs
Fidelity Pros & Cons
What we like
What we don't like
Access to international stocks
No cryptocurrency trading
Wealth management advice
Long-term focus
Built-in retirement score
Merrill Edge — Best Financial Planning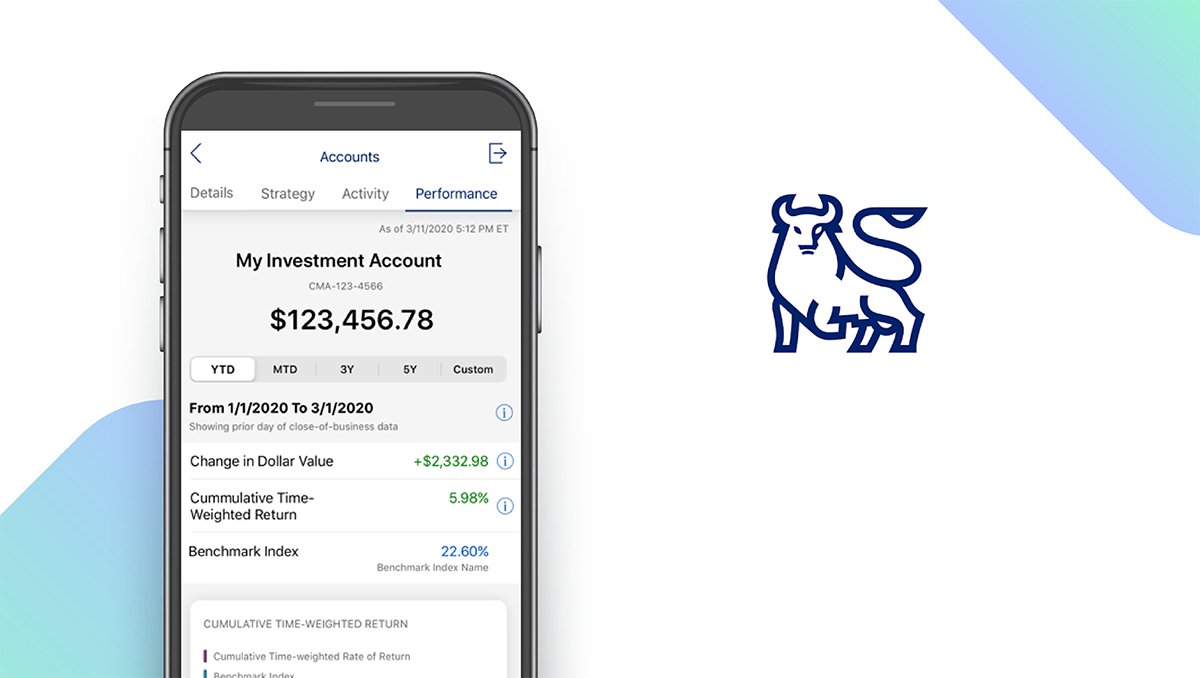 Merrill Edge is another trading app that's great for long-term investments, with a personal retirement calculator and self-directed trading options to help you get started. You'll have access to ETFs, stocks, and options, with no minimum investment amount. If you want to benefit from Merrill's guided investing options, you'll need to invest at least $1,000 to get automatic portfolio rebalancing and $20,000 for an online advisor. Since Merrill is part of the Bank of America family, you'll also be able to earn credit card rewards and bonuses based on your portfolio balance. Merrill offers 24/7 phone support, as well as in-person support at a Bank of America branch near you.
Notable features:
Support available: Phone, Email, Help, FAQs
Merrill Edge Pros & Cons
What we like
What we don't like
Guided investment options
No cryptocurrency trading
Phone and in-person support
Long-term focus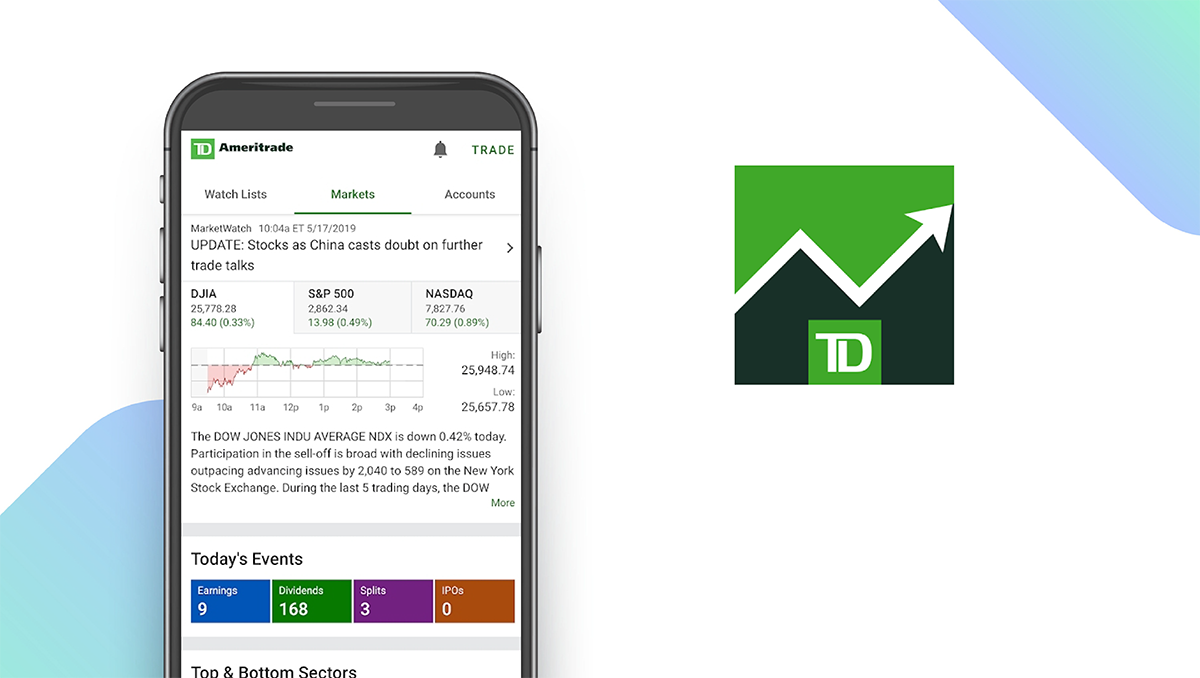 TD Ameritrade and Charles Schwab have recently joined forces, so you may see some changes to their investment tools in the years ahead. For now, the TD Ameritrade app stands out as one of the best apps for currency trading, with futures and forex options that aren't available in other apps. You'll also get access to cash management and managed portfolio tools, as well as stocks, mutual funds, and ETFs. Along with the standard mobile app, there's an additional app called thinkorswim that offers more advanced tools for experienced traders. You can reach customer support by phone, social media, and fax, or visit a branch in person at over 175+ locations.
Notable features:
Support available: Email, Phone, FAQs, Fax
TD Ameritrade Pros & Cons
What we like
What we don't like
Multiple support options
No cryptocurrency trading
Futures and forex trading
Trading Apps: Features Summary Table
Apps Comparison Table
App
Subscription Fees or In-App Purchases
Features
Charles Schwab — Top Pick
Free

✓

Commission Free


✓

Sign-Up Bonus


X

Account Minimum


✓

Coaching


✓

Social/Sharing
SoFi — Best for New Investors
Free

✓

Commission Free


✓

Sign-Up Bonus


X

Account Minimum


✓

Coaching


✓

Social/Sharing
Interactive Brokers — Best for Experts
Free

✓

Commission Free


X

Sign-Up Bonus


X

Account Minimum


✓

Coaching


✓

Social/Sharing
Robinhood — Best for Small Investments
Gold: $5/month

✓

Commission Free


✓

Sign-Up Bonus


X

Account Minimum


X

Coaching


✓

Social/Sharing
Webull — Best for Cryptocurrency
Premium: $2.99 – $24.99/month

✓

Commission Free


✓

Sign-Up Bonus


X

Account Minimum


✓

Coaching


✓

Social/Sharing
Ally — Best Banking Tools
Free

✓

Commission Free


✓

Sign-Up Bonus


X

Account Minimum


X

Coaching


✓

Social/Sharing
E*TRADE — Best for ETFs
Free

✓

Commission Free


✓

Sign-Up Bonus


X

Account Minimum


✓

Coaching


✓

Social/Sharing
Fidelity — Best for Retirement
Free

✓

Commission Free


X

Sign-Up Bonus


X

Account Minimum


✓

Coaching


✓

Social/Sharing
Merrill Edge — Best Financial Planning
Free

✓

Commission Free


✓

Sign-Up Bonus


X

Account Minimum


X

Coaching


✓

Social/Sharing
TD Ameritrade — Best Currency Trading
Free

✓

Commission Free


✓

Sign-Up Bonus


X

Account Minimum


✓

Coaching


✓

Social/Sharing